| TOGETHER WITH | |
| --- | --- |

Happy Wednesday.
Taco Bell is bringing back the Mexican Pizza AGAIN! After its re-revival in September 2022, Dolly Parton's fave will become a permanent part of the Taco Bell experience.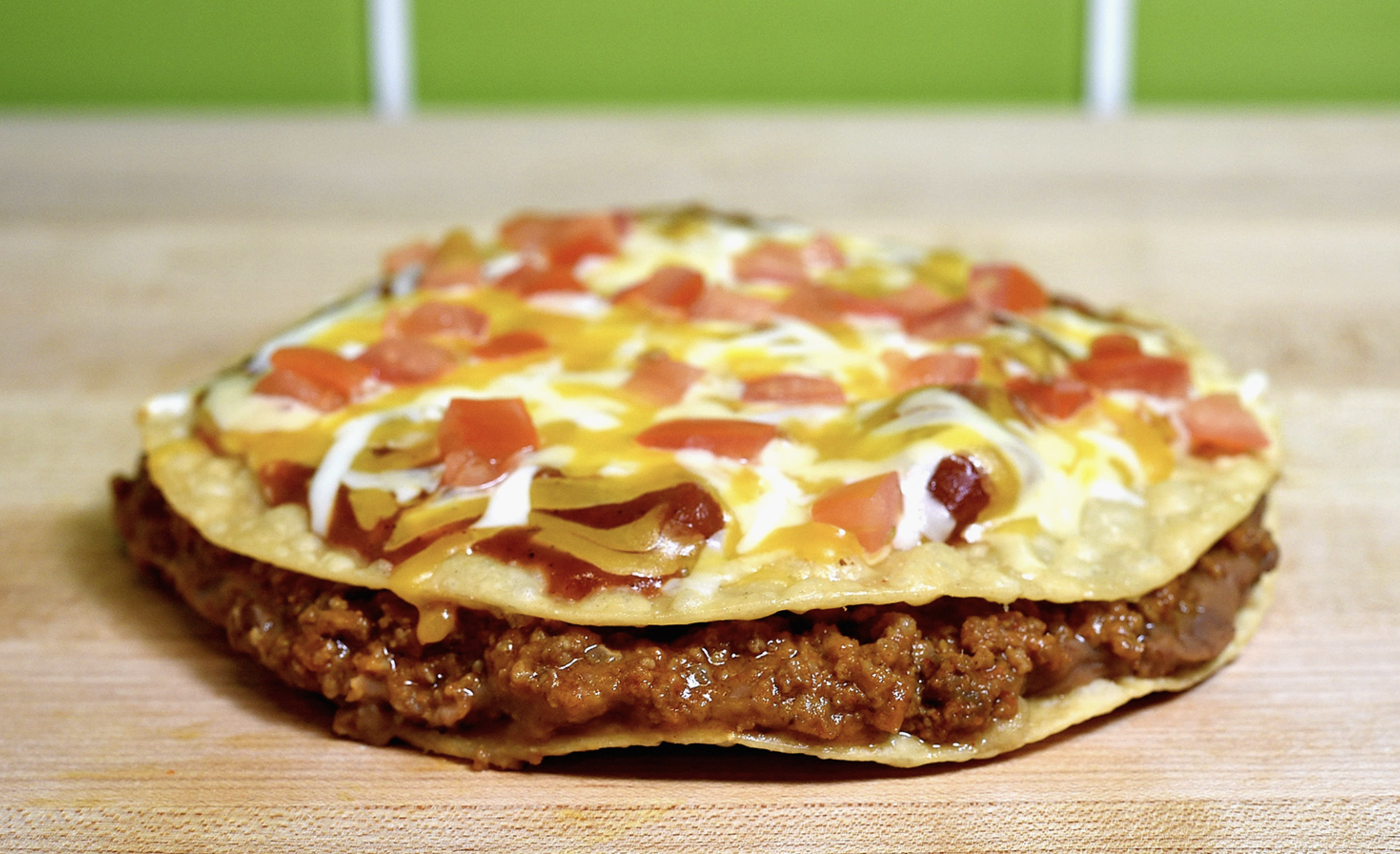 credit: getty
In Case You Missed It. 
🚨 U.S. House Speaker Nancy Pelosi did the thing. Late Tuesday, she became the highest-ranking U.S. official to visit Taiwan in 25 years, following former House Speaker Newt Gingrich's trip in '97. Alex Azar, the HHS secretary under former President Trump, also visited the island in 2020. In response, China surrounded the island and is threatening with a massive military response.
🇬🇧 British Airways announced it will suspend ticket sales for short-haul flights from Heathrow Airport through August 15. This is due to Heathrow's temporary limit of 100,000 passengers max departing each day because of staffing shortages.
🇵🇰 Pakistan's former Prime Minister Imran Khan took a hit Tuesday when the country's election commission ruled that his political party received millions in illegal funds from foreign countries. This could lead to a ban on Khan and his party from politics, which is one reason they plan to challenge the ruling.
📚 Best-selling U.S. horror author Stephen King testified Tuesday, adding a face/name to the DOJ's trial seeking to stop the $2.2 million merger between Penguin Random House and Simon & Schuster. The giant publishing companies say they will both bid on books and thus author advances will remain high, but King argued Tuesday that "you might as well say you're going to have a husband and wife bidding against each other for the same house."


| | | | |
| --- | --- | --- | --- |
| | Bitcoin | $23,145.27 | |
| | | | |
| --- | --- | --- | --- |
| | Ethereum | $1,636.28 | |
| | | | |
| --- | --- | --- | --- |
| | Cardano | $0.5045 | |
| | | | |
| --- | --- | --- | --- |
| | Dow | 32,396.17 | |
| | | | |
| --- | --- | --- | --- |
| | S&P | 4,091.19 | |
| | | | |
| --- | --- | --- | --- |
| | Nasdaq | 12,348.76 | |
*Stock data as of market close, cryptocurrency data as of 5:00 am ET. 


The Lead: Nuclear Weapons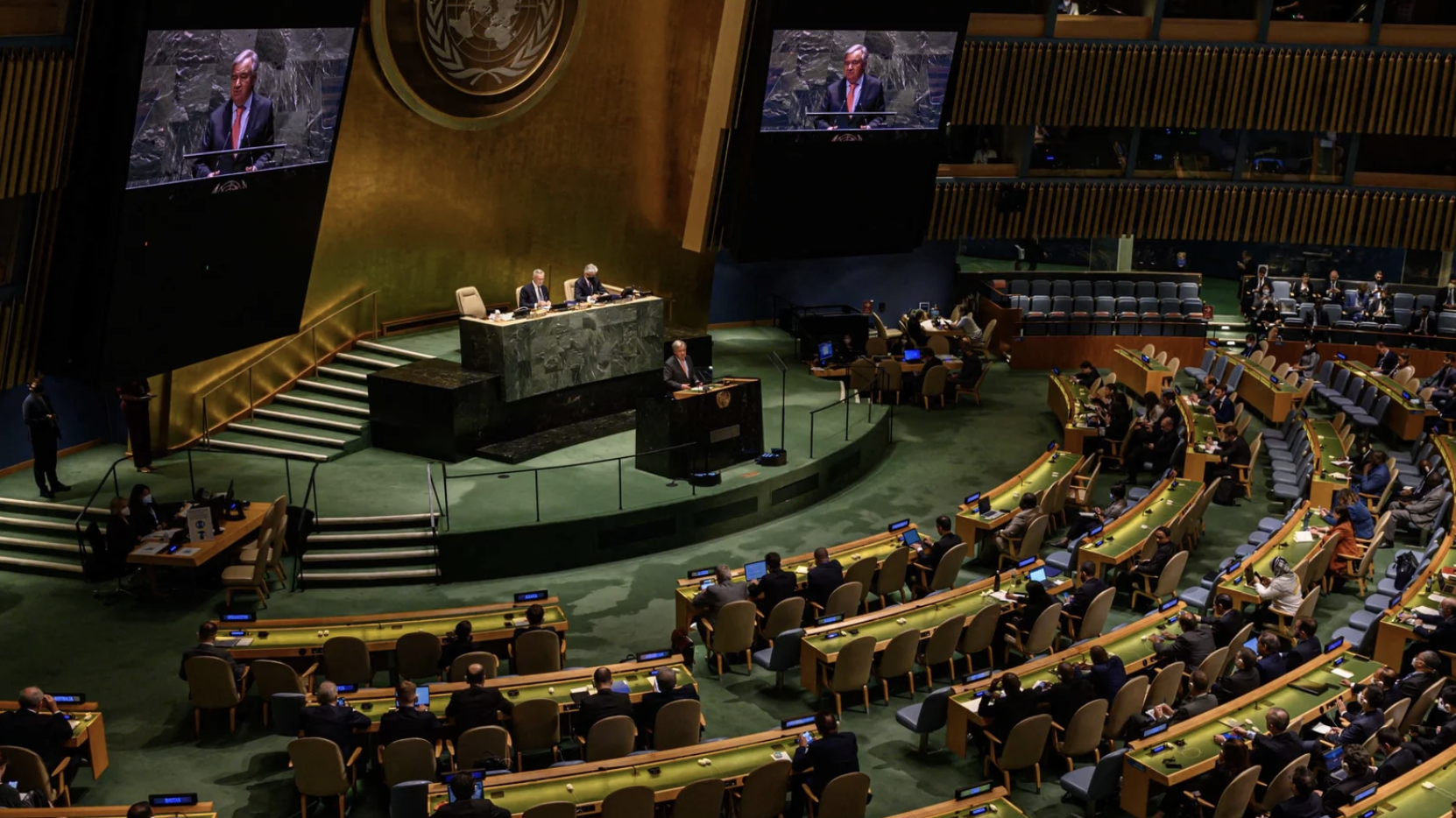 u.n. secretary general credit: getty
Happy 50th, Nuclear Non-Proliferation Treaty! Let's hold the fireworks, shall we'?
The U.N. began its month-long conference on the status of the 50-year-old Nuclear Non-Proliferation Treaty (NPT) in New York City Monday with this warning from U.N. Secretary-General Antonio Guterres:
"Today, humanity's just one misunderstanding, one miscalculation away from nuclear annihilation." Why now? Guterres pointed to:
the climate crisis
stark inequalities
conflicts
human rights violations
Covid
Russia's invasion of Ukraine
In a written message to the conference, Russian President Putin agreed that there are "no winners" in a nuclear war. This is interesting, because he has recently bragged about Russia's nuclear arsenal, put that arsenal on high alert, and warned that interference with Russia's invasion of Ukraine would "lead you to such consequences that you have never encountered in your history."
The nuclear threats don't stop there:
India (not a member of the NPT) tested its nuclear-capable missile last year
North Korea, which pulled out of the treaty, has been testing out the wazoo
Pakistan and Israel are two other countries with suspected nuclear capabilities that are not members of the treaty
Iran is a member, but the country stepped out of a 2015 deal that limited its nuclear program
If that wasn't enough to give you nightmares, according to the International Campaign to Abolish Nuclear Weapons' executive director Beatrice Fihn, "all five nuclear-armed NPT member states [China, France, Russia, the U.K., and the U.S.] are violating their disarmament obligations under the treaty and increasing the risk of catastrophic nuclear war."
If everyone agrees that it makes no sense to go nuclear, that it is mutually assured destruction, why do these weapons exist at all? This month's U.N. meeting is about revitalizing the treaty. Can they agree on something substantial before the nuclear weapons THAT EVERYONE AGREES MAKE NO SENSE destroy us all?


Separation Between Church and State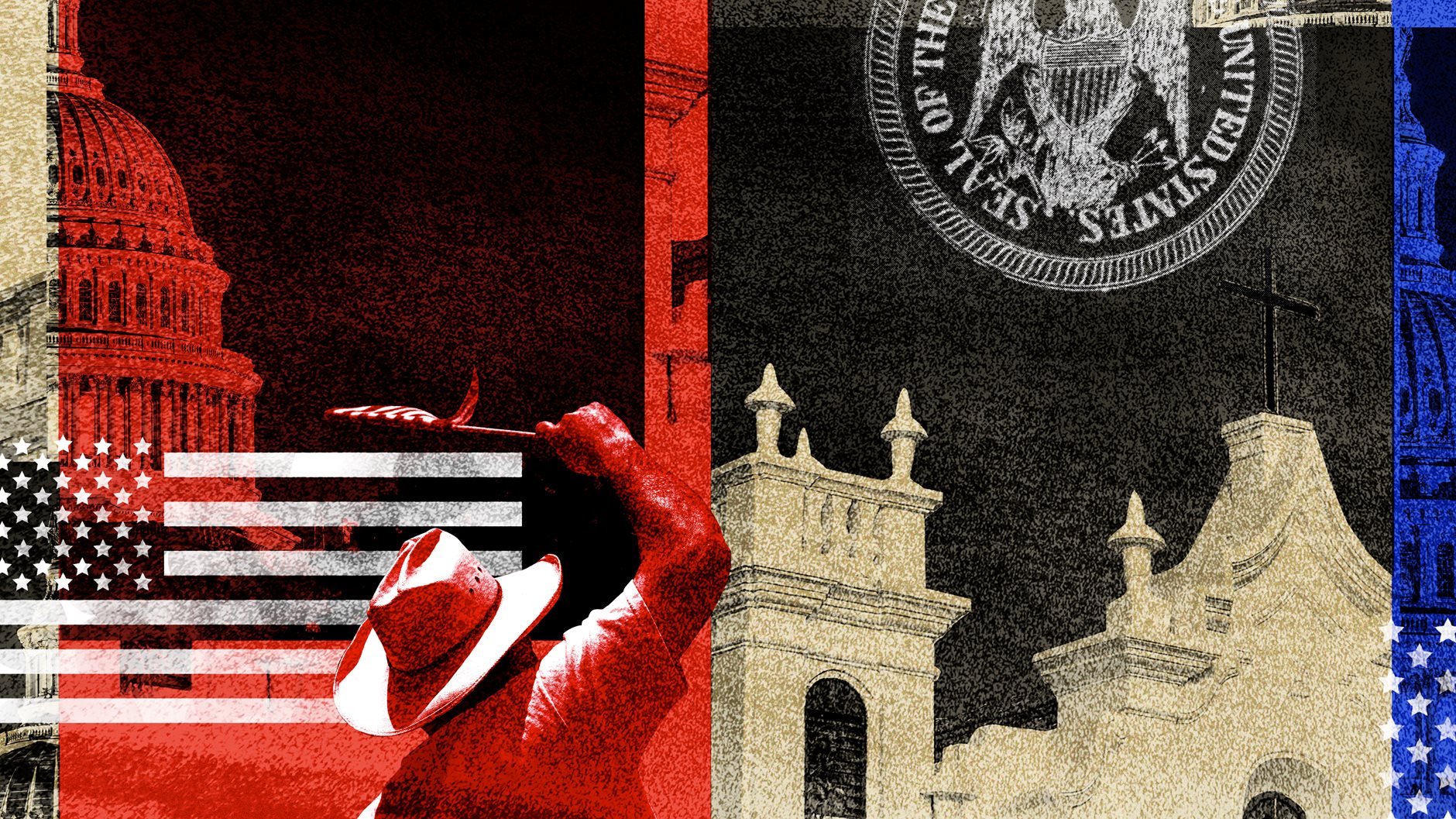 credit: getty
Christian nationalism is not a new idea, but recent Supreme Court decisions have made it seem like it could be where the U.S. is headed. This is terrifying to some.
Christianity Today defines Christian nationalism as "the belief that the American nation is defined by Christianity, and that the government should take active steps to keep it that way."
Representative Marjorie Taylor Greene has led the latest resurgence, repeatedly calling for the Republican party to be a Christian nationalist party. "We need to be the party of nationalism and I'm a Christian, and I say it proudly, we should be Christian nationalists," Greene said in a recent interview.
The Backlash
People of faith across the country have spoken out against Christian nationalism, including with a petition signed by almost 15,000 Christians. The petition says that the political ideology "unconstitutionally and unbiblically merges Christian and American identities, declaring that democracy does not matter because only conservative Christians are true Americans."
Also, the U.S. was founded on the idea that religion should not define or control the country. This is why the First Amendment of the U.S. Constitution states that "Congress shall make no law respecting an establishment of religion, or prohibiting the free exercise thereof."
Even so, in this climate, anything is possible. Will the Republican party become the Christian nationalist party? Or is this the start of a new party? At least people would know what they stood for. (We're looking at you, Forward party.)


Add Points To Your Credit Score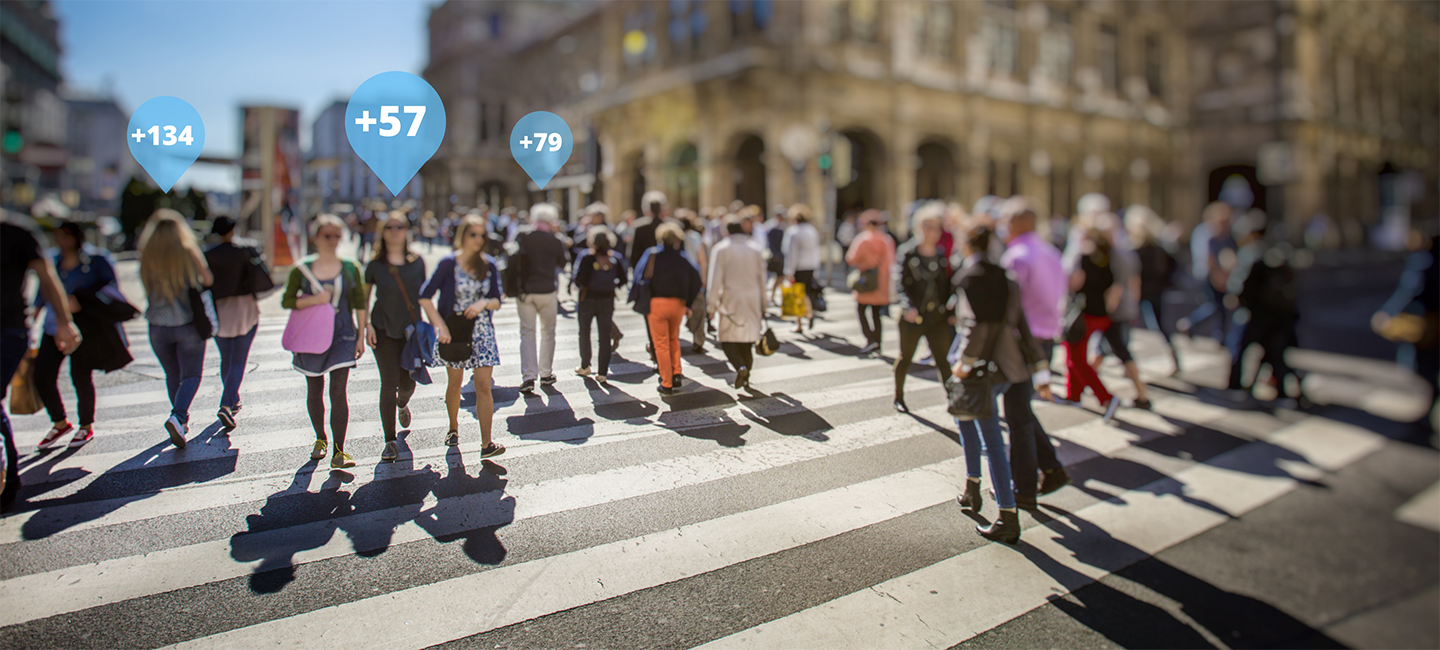 Did you know that the average American has 97 points they could add to their credit score — but no idea how to get them? The data scientists at SCORE MASTER cracked the code on how! Adding 97 points to your credit score is like found money. It means fast loan approvals, huge discounts and low interest rates on everything from buying or refinancing a home – to leasing a new car – to applying for a credit card. 
A better credit score gives you easier access to loans, more borrowing power and better rates. Before you apply for a loan, financing, appliance or even an apartment, use ScoreMaster® first to get a better deal & save money.

ScoreMaster® lets you save a precise Plan that is unique for your credit situation showing you how much to pay and to which account. 
How fast is SCORE MASTER? One member raised his credit score 33 points in just 5 days. Another 43 points in a couple of weeks! SCORE MASTER is so easy it takes about a minute to get started. And if you hurry – you get to try SCORE MASTER for free! That's right, try SCORE MASTER free — and see how many plus points you can add to your credit score! Go to scoremaster.com/redacted


To Infinity And Something Else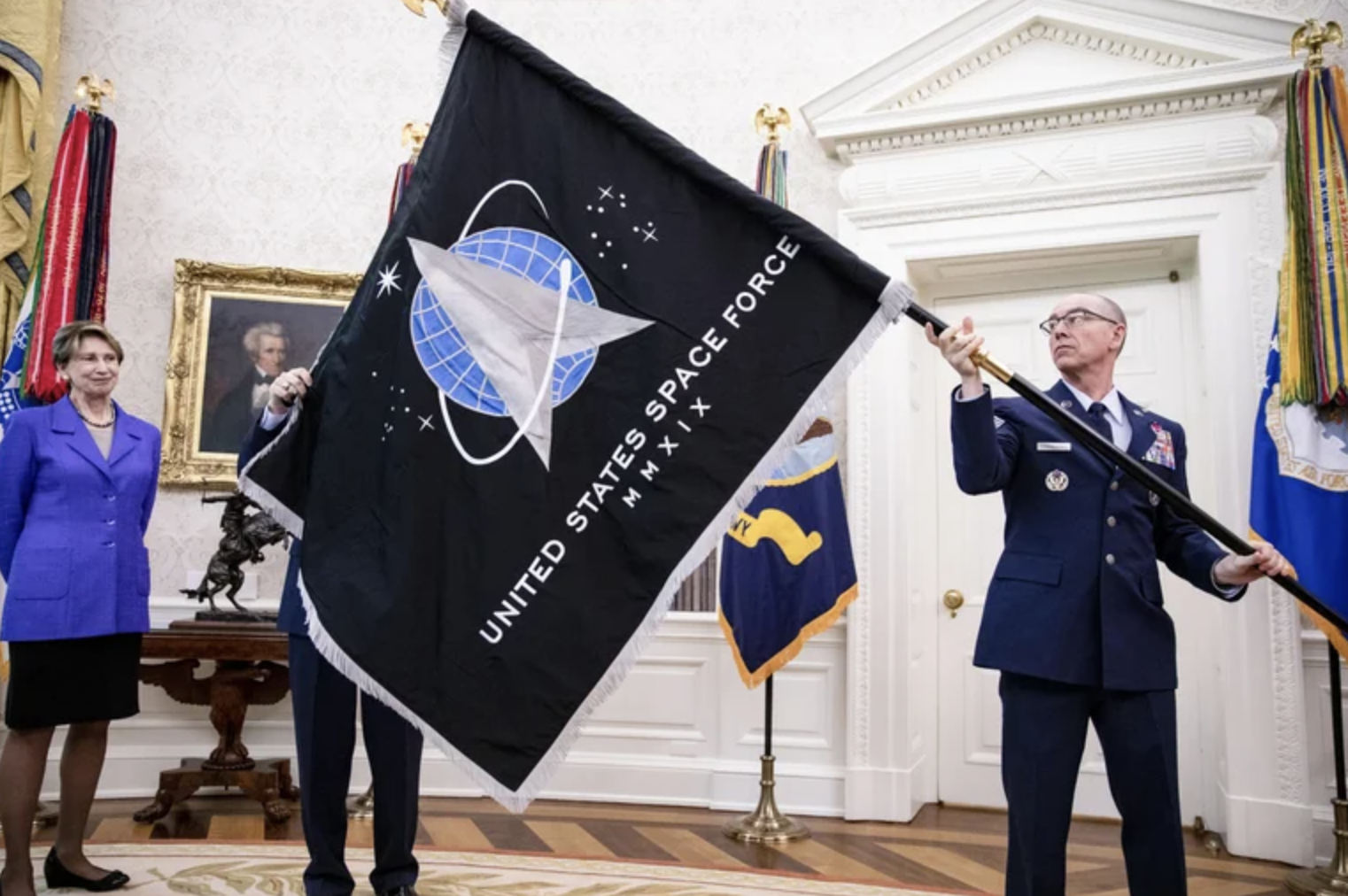 credit: getty
The Space Force is kicking fitness tests out of this world.
The U.S. Department of Defense requires all branches of the military to take an annual fitness test to prove members are up to the job. But the Space Force (an actual military branch that somehow still exists) will soon trade in the yearly physical test for wearable tech that tracks members' every move.
Why is this better?
The annual physical fitness test measures people on a few specific things that they might not excel at. With wearable tech like smart rings or watches, someone who isn't great at push-ups or sit-ups could get credit for all the stairs they climb to get to their 6th-floor walk-up apartment. Space Force Guardians (yes, that is what they are called) could also get credit for eating healthy and sleeping well.
"This program will promote not just physical fitness; it will pair fitness with robust education on diet, sleep hygiene and other physiological factors to promote social, mental and spiritual health as well," Patricia Mulcahy, the Space Force deputy chief of space operations for personnel, wrote in a memo.
This is where it starts to get creepy, where we bump up against whether a member of the military has ownership over their own body. If they're machines, these tracking devices make sense. If they are people? Maybe not.


"Shut Up Butthead, We're Gonna Score!"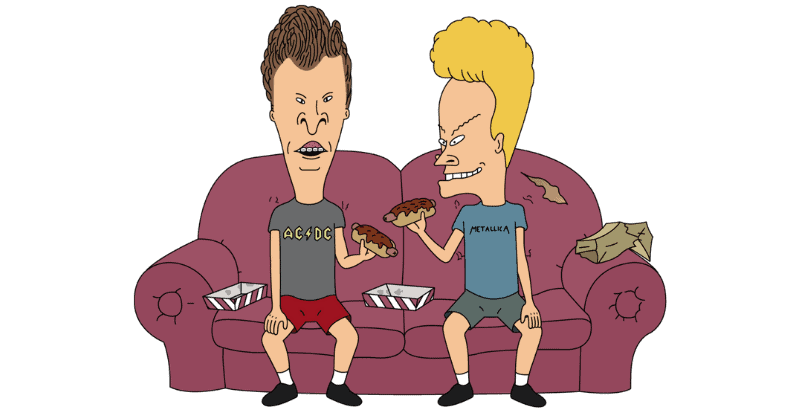 credit: paramount
Heh-heh-heh-heh
The popular '90s MTV show Beavis and Butt-head returns tomorrow on Paramount+. The streaming service has gone all-in on the two horny teens: the new series follows a Beavis and Butt-head time-travel film the company released in June 2022, and there are plans for more.
Mike Judge created the original series and voiced both dudes, which he also does in the new series. It is set in present day, so TikTok and YouTube are fair game for mocking and critiquing by the duo, who have not gotten any more intelligent.
The new series is only set for two seasons, but if it works, maybe there's a chance they'll make it to episode 69.
Uhhhh…. huh-huh-huh-huh.


News By The Numbers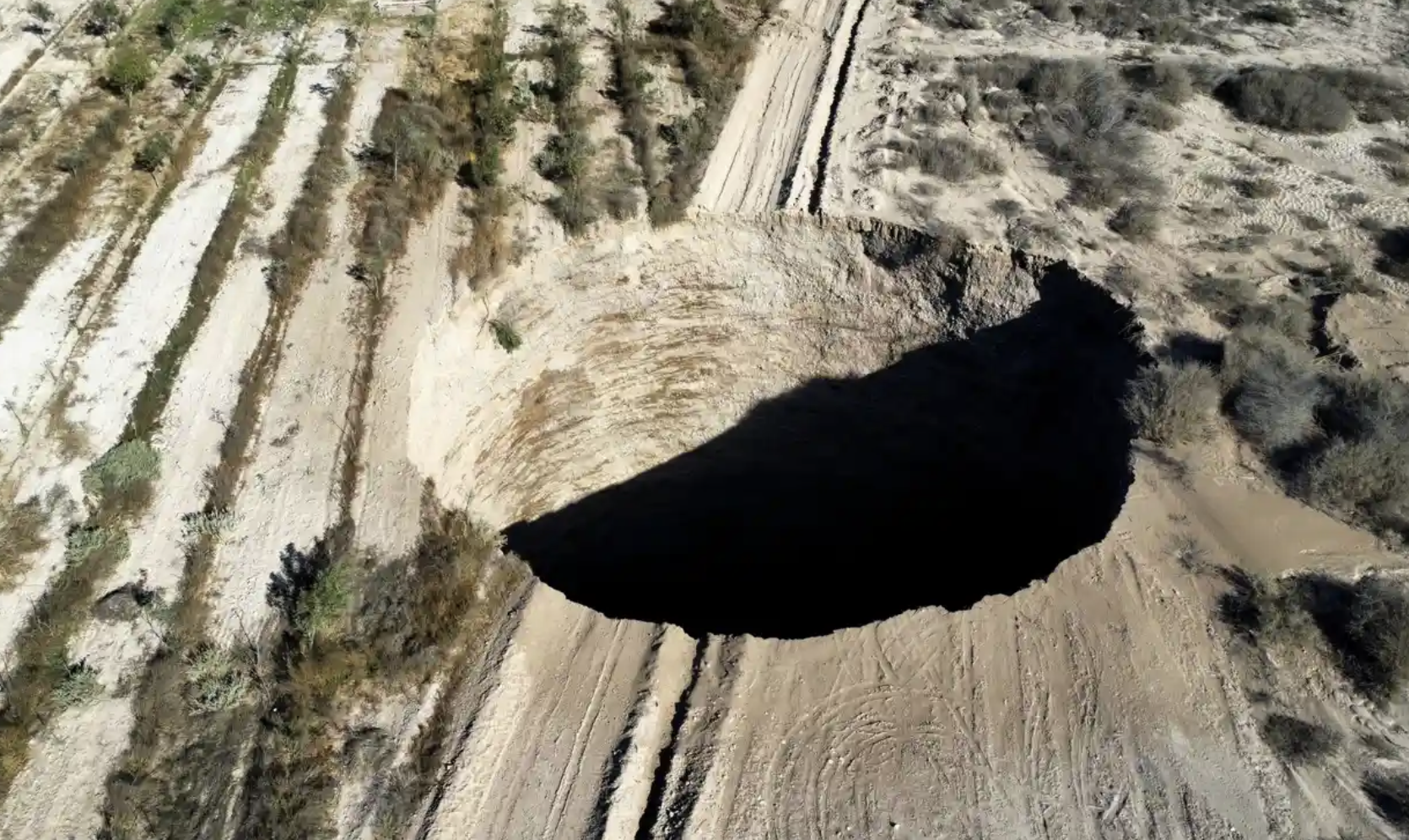 25 meters (82ft). That is how wide a sinkhole is in Chile that opened up over the weekend. Investigators say the hole is also about 200 meters (656ft) deep.
$16.3 billion. That is how much global economic damage the American bullfrog and brown tree snake have caused collectively since 1986.
6. That is how many games Cleveland Browns quarterback Deshaun Watson has been suspended from over accusations of sexual misconduct. That is way less than the NFL asked for.


What's Trending?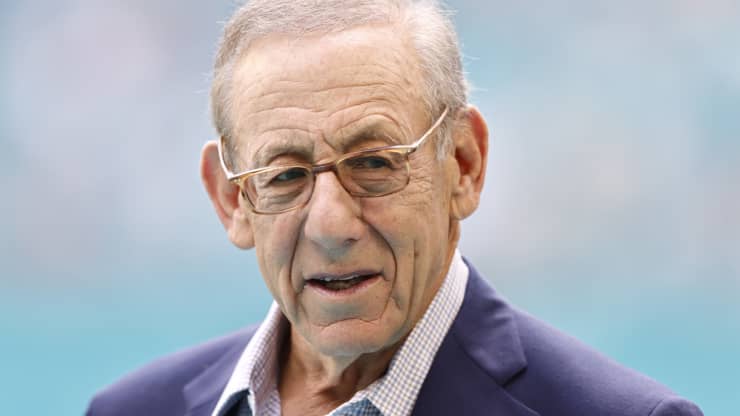 stephen ross credit: getty
Miami Dolphins is trending because the NFL suspended owner Stephen Ross and fined him $1.5 million for violating the league's tampering policies.
Taiwan is trending. As mentioned above, U.S. House Speaker Nancy Pelosi did the thing.
World War 3 is trending because, well, see above story on nuclear.


Share The Love
Become a friend of Morning Invest by sharing this newsletter with someone you love.
When you do, we don't just give you a pat on the back and say, "Well done old sport." We give you actual rewards that'll make everyone jealous.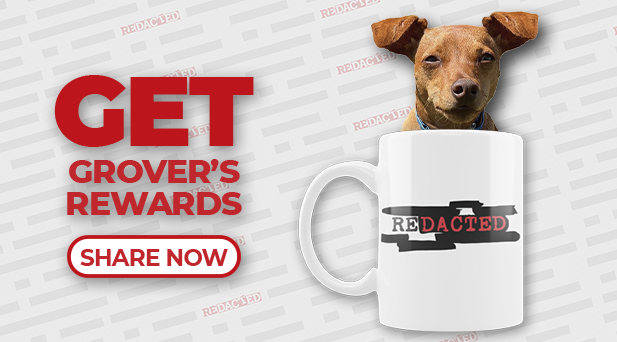 Or copy & paste your referral link to others: