| TOGETHER WITH | |
| --- | --- |

Happy Wednesday.
A man in Belgium faked his own death and then showed up at his own funeral in a helicopter to see who really cared about him. Is that funny?
credit: nypost
In Case You Missed It.
📚 Novelist Cormac McCarthy died on Tuesday at the age of 89.
🇬🇧 Police arrested a suspect for a horrific knife attack in Nottingham on Tuesday. At least three people were killed, and three more were hit by a van.
🎬 The Golden Globes Awards were sold and the Hollywood Foreign Press Association will be shut down.
⚖️ Former President Trump plead not guilty in his arraignment over his handling of classified documents.
📺 You can catch last night's full Redacted live show right here.


| | | | |
| --- | --- | --- | --- |
| | Gold | $1,948.60 | |
| | | | |
| --- | --- | --- | --- |
| | Silver | $23.85 | |
| | | | |
| --- | --- | --- | --- |
| | Bitcoin | $25,953.87 | |
| | | | |
| --- | --- | --- | --- |
| | Dow | 34,212.12 | |
| | | | |
| --- | --- | --- | --- |
| | S&P | 4,369.01 | |
| | | | |
| --- | --- | --- | --- |
| | Nasdaq | 13,573.32 | |
*Stock data as of market close, cryptocurrency data as of 5:00pm AM.


The Lead: America Can't Find The Weapons Sent to Ukraine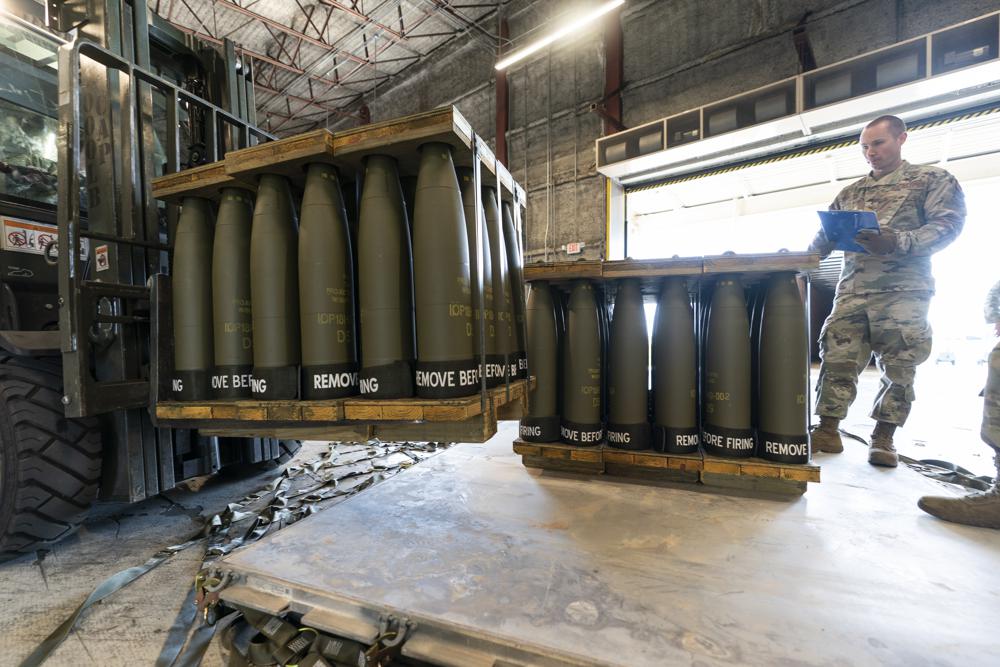 u.s. unloads more weapons in ukraine credit: ap
The U.S. Department of Defense admits that the Pentagon has not been properly tracking weapons sent to Ukraine. A new report from the Inspector General blames the failure on Pentagon employees in Poland who did not follow protocol for weapons transfer.
The media has been silenced for reporting this for months and warning that this has meant more U.S. weapons on the black market and it the hands of terrorists around the world.
The report says that Pentagon personnel did not have the training to identify unlabeled weapons and that this created discrepancies.
And yet U.S. politicians have repeatedly pushed back at the notion of accountability for U.S. aid to Ukraine. Not needed, they say, despite all evidence to the contrary.
On Monday, Senator Marco Rubio demanded a comprehensive review of aid to Ukraine due to a $3 billion accounting error was reported by Reuters and sent the White House scrambling to explain that this was just an error on paper.


Africa To Ditch U.S. Dollar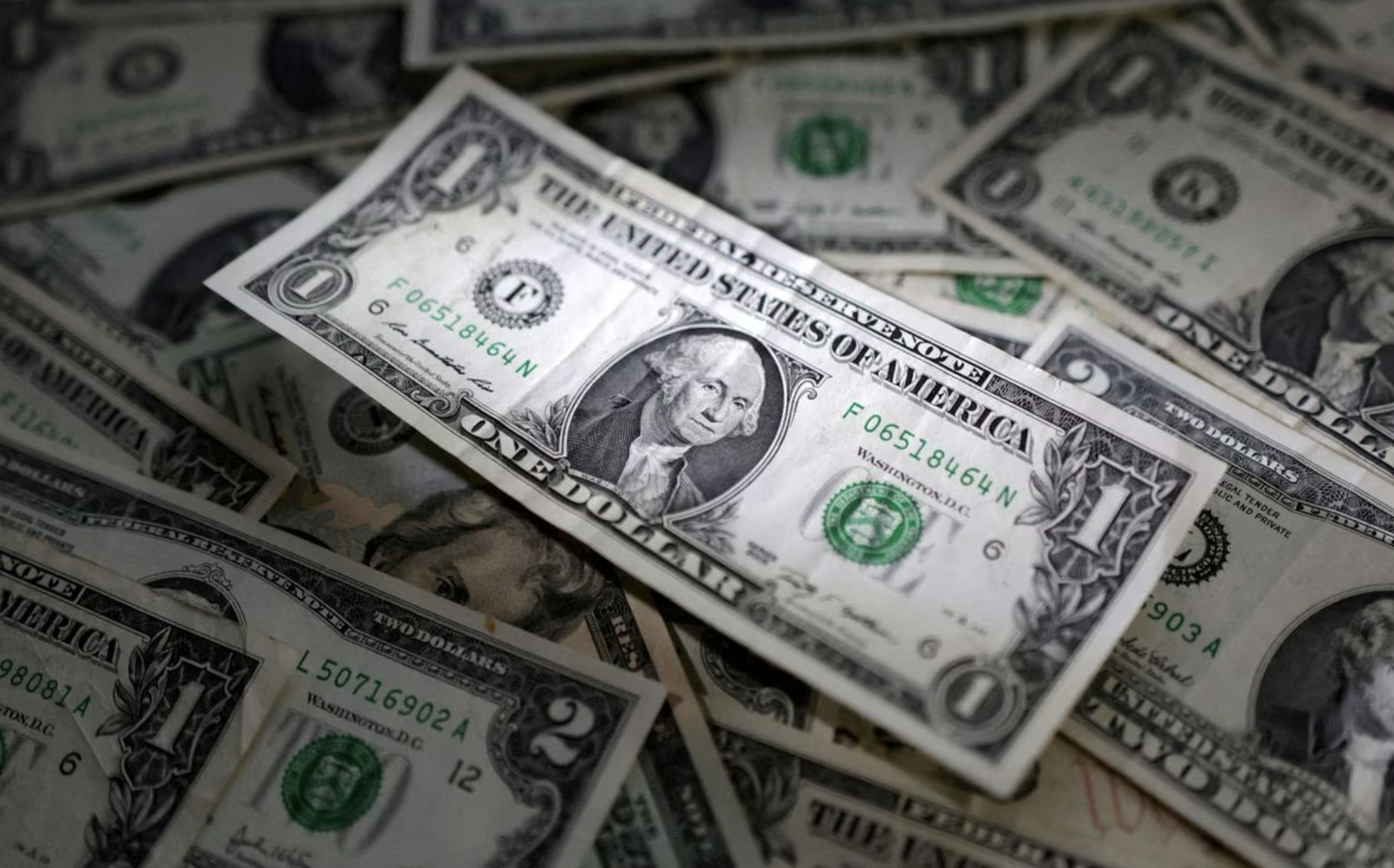 credit: reuters
Africa is one step closer to ditching the U.S. dollar for trade. The Pan-African Payment and Settlement System (PAPSS) will function to facilitate nations to trade in local currency inside of Africa, leaving the U.S. dollar to be used only for trade with the U.S. in Africa.
Kenyan President William Samoei Ruto received a standing ovation this week when he announced this in parliament.
Countries that trade on the U.S. dollar are beholden to U.S. sanctions rules, something African nations very much want to free themselves of. This system will not only free up trade rules for Africa, it will cut the U.S. out of profit received in dollar-based trade.
And who will benefit from that lost profit? Well, PAPSS is facilitated by Afreximbank. The bank is shareholder owned with major investments by Chinese financial institutions.
In related news, more than 20 African nations are expected to attend the St. Petersburg International Economic Forum, which starts today in Russia. The U.S. wants to punish nations that work with Russia but outside of NATO and E.U. countries, their options are limited. Zambian politician Akende M'membe Chundama said recently that "Africa now wants to be treated as equals at the table, and Russia and China offer that to Africa."


Sleep better. Feel better. Live better.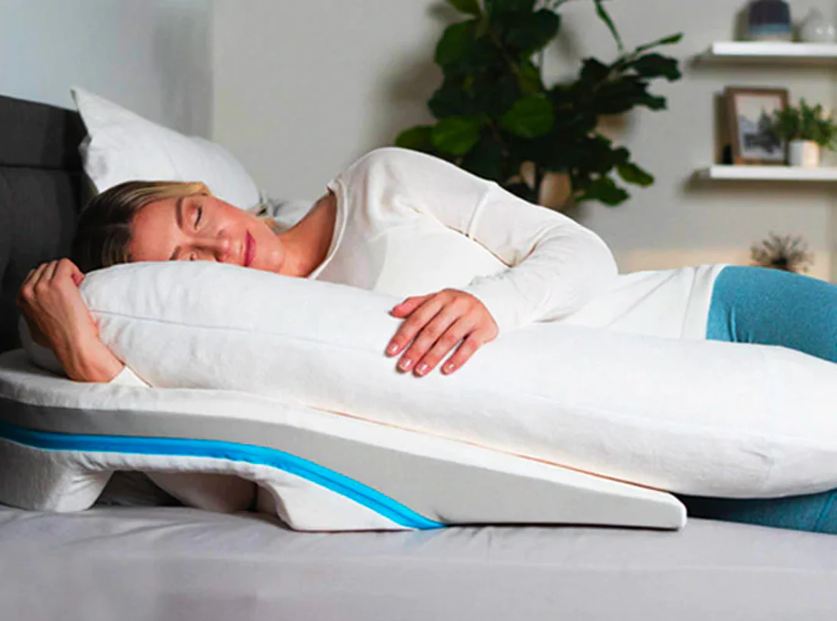 With MedCline you CAN end nighttime pain.
This is my new favorite pillow and my shoulder pain is now gone! MedCline has been validated in seven independent clinical trials as the most effective natural treatment for heartburn, regurgitation and the many painful symptoms of GERD…all while you sleep!
MedCline sleep systems are not simple foam wedges. They are true medical devices, FDA registered, doctor recommended and clinically proven to provide relief. The Patented arm-pocket allows for comfortable side-sleeping the entire night. You're enveloped in side-sleeping comfort.

93% of patients reported a reduction in nighttime heartburn with the Reflux relief system and an overall improvement in sleep quality.

The MedClineReflux Relief system is proven to reduce exposure to harmful stomach acid 87% better than a bed wedge.

Sleeping on The MedCline Reflux Relief System may protect against the long-term health consequences of untreated nighttime reflux, such as Barrett's Esophagus.
Now get twenty percent off when you go to Medcline.com/redacted/. Get 20% percent off and a better night's sleep today.


U.S. Now Blames Ukraine For Nordstream Pipeline Destruction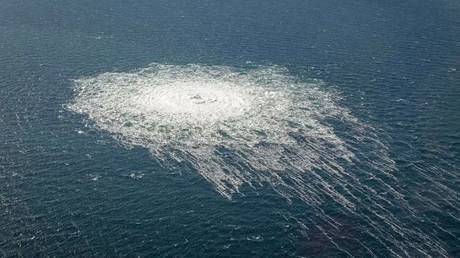 credit: getty
As the U.S. continues to fund the war in Ukraine, they are simultaneously blaming Ukraine for blowing up the Nord Stream Pipeline and claiming, "We told them not to but they did it anyway."
The Wall Street Journal reports that the CIA knew of a plan in Ukraine to sabotage this gas pipeline and felt pretty good about talking them out of it. But, uh oh, somehow Ukraine was able to use a single 50-foot yacht out of Poland to accomplish this highly specialized operation. Ukraine has no Navy but still managed to pull this off. Extraordinary, right?
The WSJ admits that "some European governments still struggle to believe" this. Still, the European Commission announced on Tuesday that it will provide "€100 million of new loans to Ukraine for fast recovery, such as for municipal or energy infrastructure repairs."


What's Trending?
credit: ap
#SellTheTeam is trending regarding the Oakland A's. Fans organized a reverse boycott, which means that instead of NOT supporting something, they showed up TO support something. In this case, they are supporting the Oakland A's not leaving Oakland and demanding management sell the team to someone who will keep the A's in Northern California.
Jake Tapper is trending for how he covered the arraignment of Donald Trump. He asked the control room not to show Trump supporters and not to carry Trump's remarks.
Ezra Miller is trending because he attended the premiere of The Flash. He has not been allowed to do any promotion for the movie because of his extensive legal troubles as of late.


News By The Numbers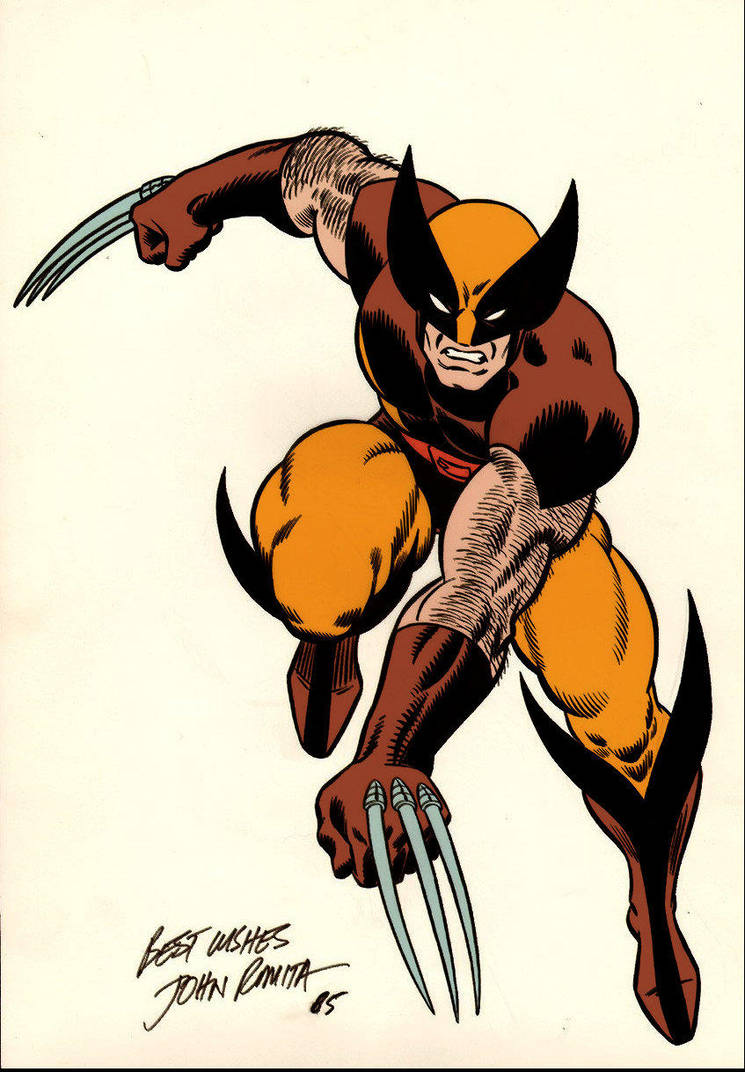 93. That was the age of John Romita Sr, who died this week peacefully in his sleep, according to his son. He is the Marvel comic book artist who co-created the Wolverine and gave him his iconic look.
1,684. That is how many flights were in and out of Istanbul on Sunday. That is a new record for single-day flights in Europe. The previous record was held by Frankfurt airport.
$57,246. That is the annual tuition at Harvard. The university announced that it has hired former Chicago mayor Lori Lightfoot as a fellow to teach in the school's leadership program. Lightfoot was voted out as mayor last year because under her leadership, crime and murder rates skyrocketed in Chicago. Leadership professor, you say?


No Boobs Allowed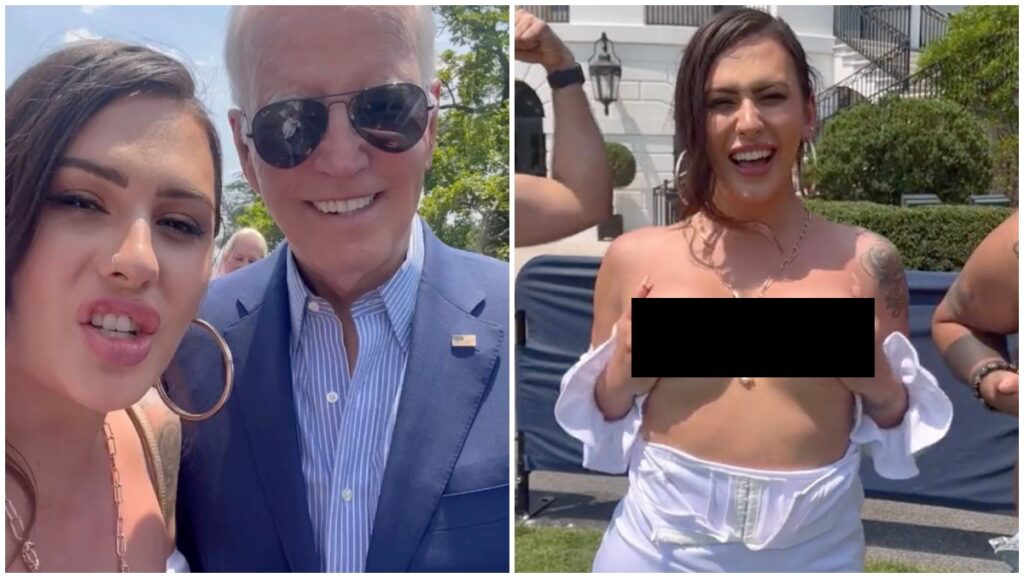 credit: twitter
It turns out that there are decorum rules at the White House. The transgender guests who went topless at this weekend's Pride event have been condemned and banned from all future events.
Three guests filmed themselves fondling their chests at White House Pride this weekend. One is a trans-identified male with surgical breasts and the other two are trans-identified females with breast amputation scars. The trans-identified male named Rose Montoya defended this by saying that it is legal to be topless in Washington D.C. but they covered the nipples "just to play it safe."
Tough lesson: going topless in public is not safe for women.
The White House said: "This behavior is inappropriate and disrespectful for any event at the White House. It is not reflective of the event we hosted to celebrate LGBTQI+ families or the other hundreds of guests who were in attendance. Individuals in the video will not be invited to future events."


SUPPORT INDEPENDENT JOURNALISM!
Click here to go to our store to grab some of our exclusive Merchandise.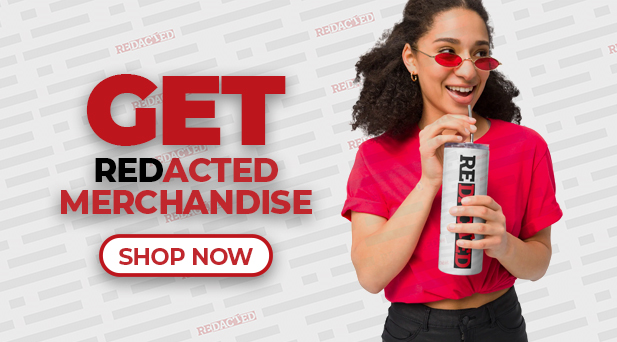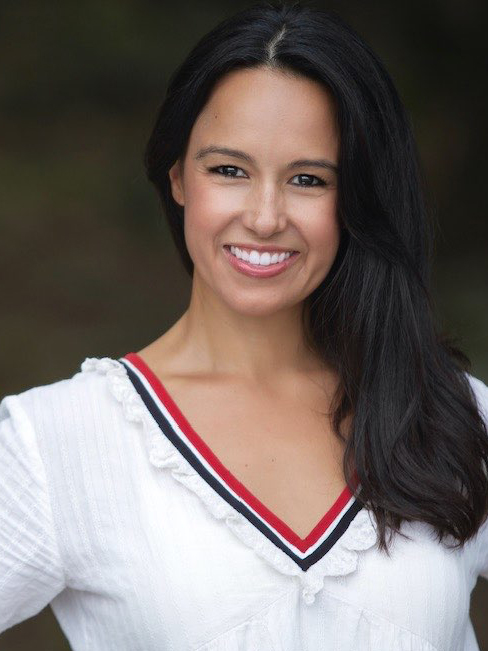 This newsletter is written and researched by Natali Morris.
Please feel free to reach Natali at

[email protected]


for any editorial feedback.