| TOGETHER WITH | |
| --- | --- |

Happy Wednesday.
The FDA is asking people not to follow the Nyquil chicken phase on TikTok where you boil chicken in Nyquil to help you go to sleep. Obviously that's a no.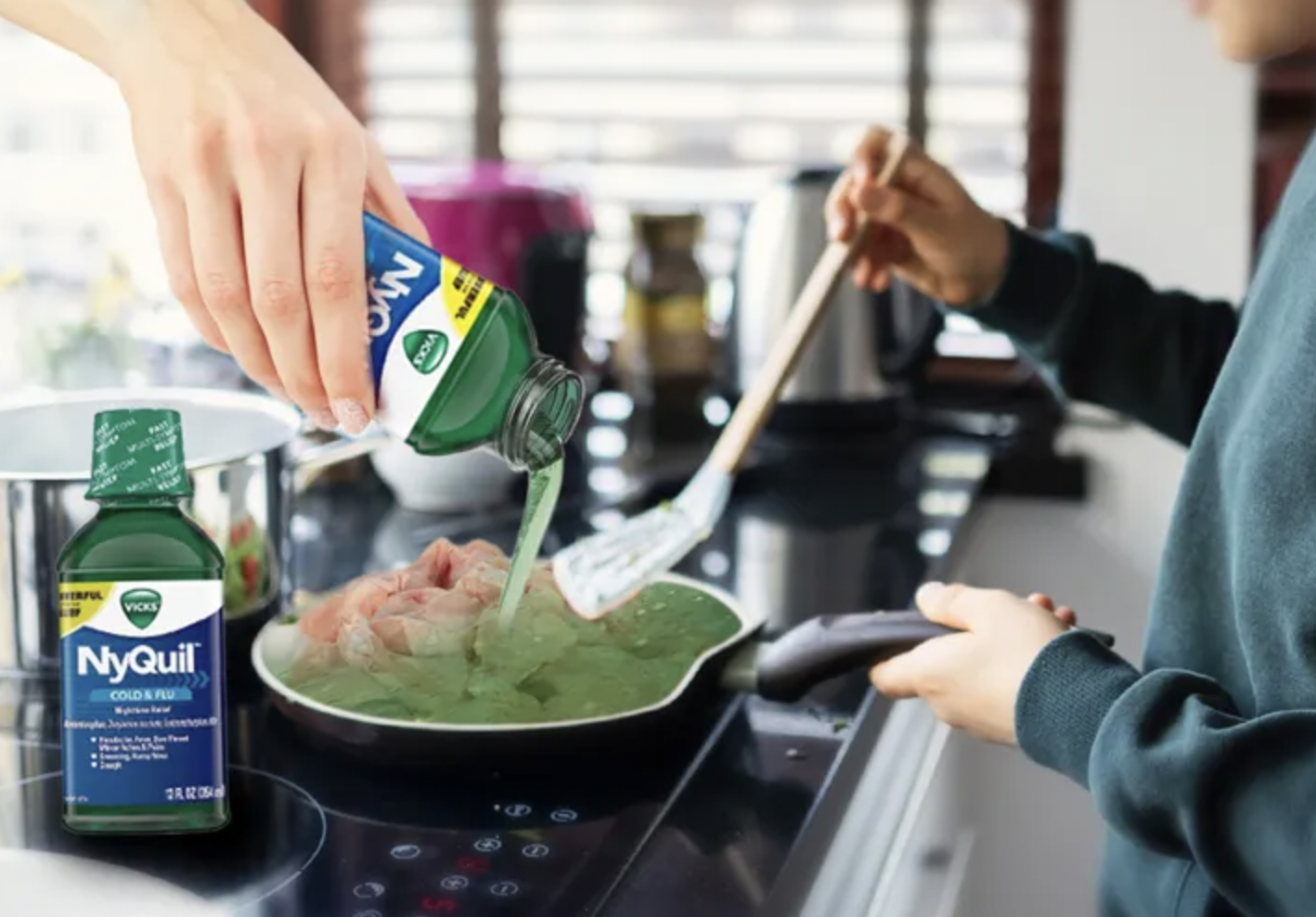 credit: tmz
In Case You Missed It.
🇷🇸 Serbian President Vucic warns of imminent global war because pretty much every country is involved in war or threats of war.
🚨 New York attorney general Letitia James has said her office is set to make a "major announcement" within hours. Will it be Trump related?
🛶 The U.S. and Canada sailed warships through the Taiwan Strait on Tuesday. The mission was condemned by China.
💸 The U.S. Federal Reserve is expected to raise interest rates again by 0.75% today.
⚖️ The migrants who were flown out of Florida to Democratic states have filed a class action lawsuit against Governor Ron DeSantis.


| | | | |
| --- | --- | --- | --- |
| | Bitcoin | $18,995.81 | |
| | | | |
| --- | --- | --- | --- |
| | Ethereum | $1,338.67 | |
| | | | |
| --- | --- | --- | --- |
| | Cardano | $0.4494 | |
| | | | |
| --- | --- | --- | --- |
| | Dow | 30,706.23 | |
| | | | |
| --- | --- | --- | --- |
| | S&P | 3,855.93 | |
| | | | |
| --- | --- | --- | --- |
| | Nasdaq | 11,425.05 | |
*Stock data as of market close, cryptocurrency data as of 5:00am ET. .


The Lead: Putin Ramps Up War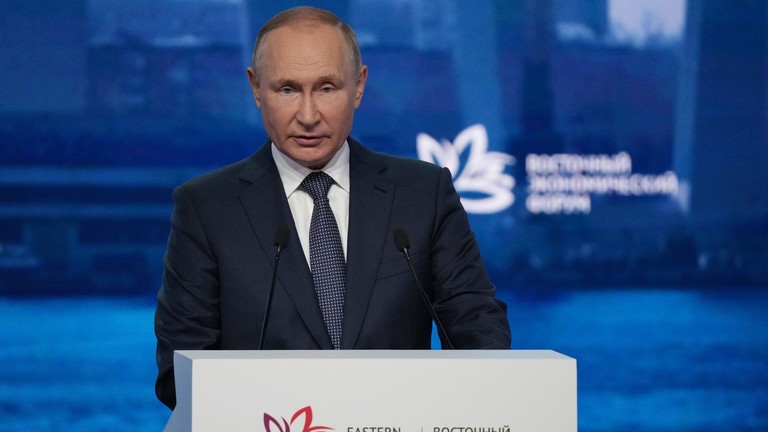 credit: sputnik
Russian President Vladimir Putin addressed his nation this morning and announced a "partial military mobilization." In civilian speak, this means that he is ramping up his country's efforts in Ukraine.
Russia will now call up those who are enlisted in the reserve military forces into active duty. The aim is to send an additional 300,000 troops to defend the areas already taken in Ukraine. The current conflict only had 200,000 troops so this is a major escalation. He warns the West that this is "not a bluff." He accused the West of "nuclear blackmail."
"To those who allow themselves such statements regarding Russia, I want to remind you that our country also has various means of destruction, and for separate components and more modern than those of NATO countries and when the territorial integrity of our country is threatened, to protect Russia and our people, we will certainly use all the means at our disposal."
President Putin says that this escalation is "sensible and necessary" because Ukraine has resisted peace talks. He also said that Russian forces will work to secure voting for the referendum in the separatists region that begins this weekend and honor the results.


Are You a Hoarder?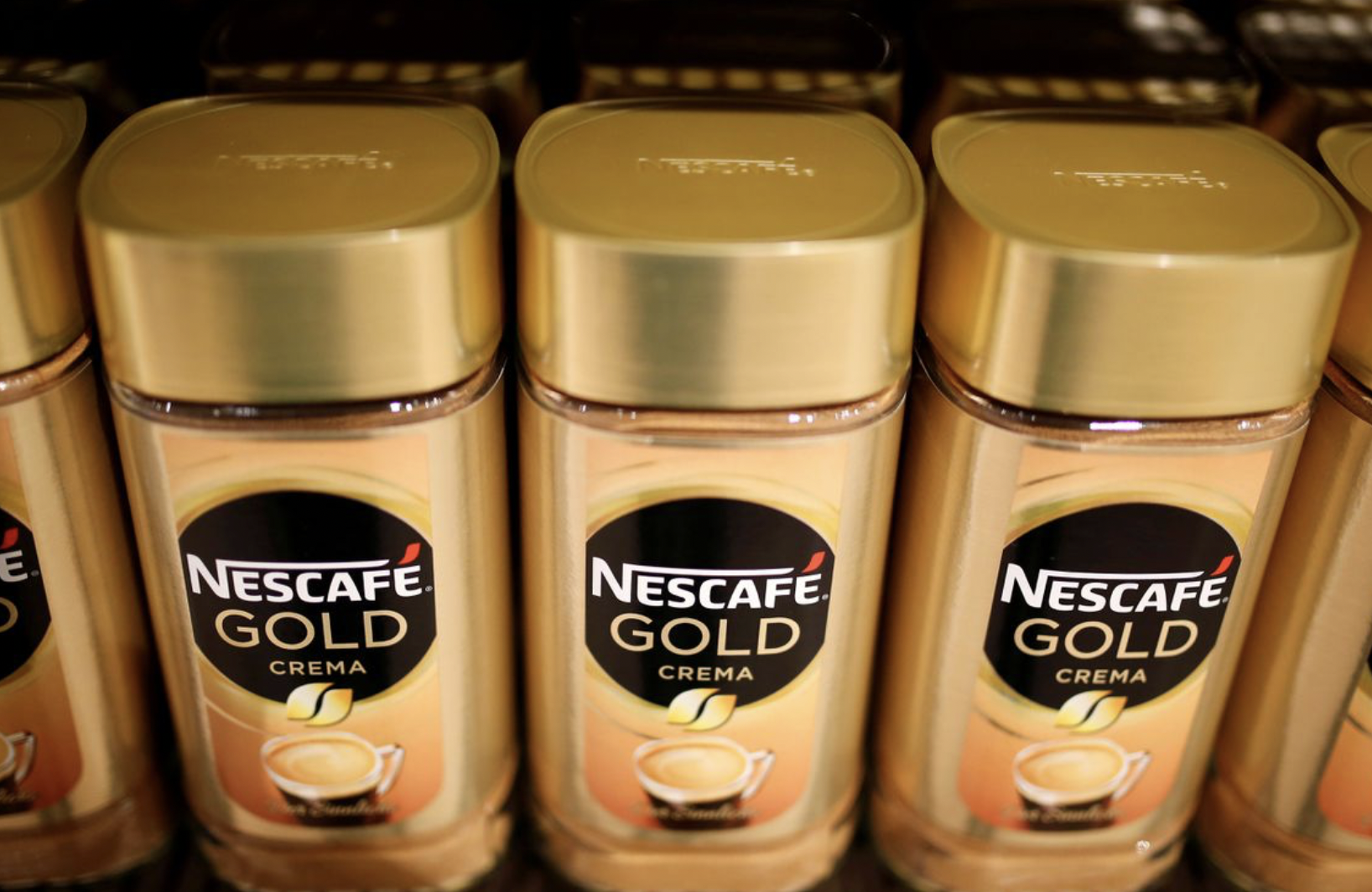 credit: reuters
Nestle says that people around the world are "hoarding" their products.
A Nestle executive told Reuters: "Nestle is seeing hoarding with bouillon, to an extent soups, coffee for sure." The company has had to change its supply chain to cope with the spike in demand for these more durable goods and a drop in demand for non-essential items.
Trader Joe's says that it also has a hoarding problem, particularly with people who obsessively buy their pumpkin-flavored items (many of which contain no actual pumpkin). Trader Joe's Facebook groups (places I would avoid at all costs) are full of people calling one another selfish for stocking up on favorites. Sounds like a good use of your time.
Question: Given inflation that is here to stay and world leaders ratcheting up war talk, should we still use the word "hoarding" and poke fun at people who want to prepare for an uncertain future? If someone makes an earthquake kit we don't call them hoarders. How is this different? Maybe it's time to use a less condescending word for this?


Life Insurance Protection for All Ages and Stages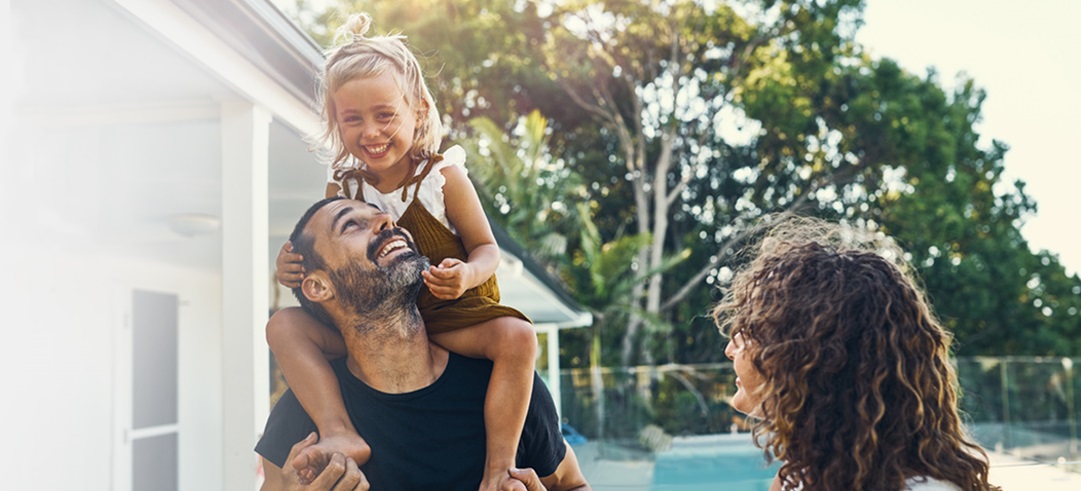 Family Life Insurance from Gerber Life
Did you know that Gerber Life Guaranteed Life Insurance provides valuable whole life insurance protection to help cover your final expenses? It's true, and it can help with expenses such as medical bills, burial costs, and unpaid debts. It helps protect your family from the financial burden of your final expenses.
At Gerber Life, they offer the life insurance coverage you need, without the hassle you don't.

Life insurance may seem complicated, but it doesn't have to be. Their life insurance resources make it easier to understand what adult life insurance policies are available and decide which is the best decision for your family.

All life insurance policies are not created equal. Understand how the different types of life insurance work.
If you're between 50 and 80 years old, or 50-75 in New York, your coverage is guaranteed with this policy regardless of your health history. There are NO medical exams to complete or lengthy health questionnaires to fill out. Simply visit GerberLifeFamily.com. and premiums don't increase over time! The amount you pay when coverage begins is the same amount you'll pay throughout the duration of your policy!


Battle For The Moon

credit: giphy
China and the United Arab Emirates will launch a moon mission together, scheduled for 2026. This will be the UAE's first moon landing if successful.
The mission aims to explore the south polar region of the moon which may provide "good lighting conditions, safe landing areas and proximity to permanently shadowed craters that are thought to contain cold-trapped volatiles including water ice," according to Space News.
China has already begun work on an International Lunar Research Station with Russia and successfully landed two rover missions and collected lunar samples.


What's Trending?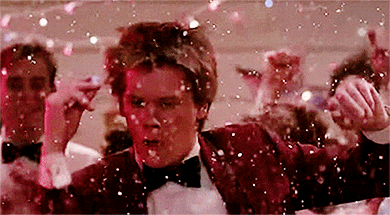 credit: giphy
Kevin Bacon is trending because of this Tweet in which a user plays the 6 Degrees game. Sure, I'll play. I once saw David Schwimmer in the mall. He was in Friends with Jennifer Aniston who was in Picture Perfect with Kevin Bacon! We're practically besties!
Dilbert is trending because cartoonist Scott Adams says that his Dilbert comic was pulled from some of America's biggest newspapers this week but he will publish them on social media anyway.
Hellraiser is trending because of the release of a trailer for the reboot of the 1980s horror film. Hard no! I had to hide under the desk.


News By The Numbers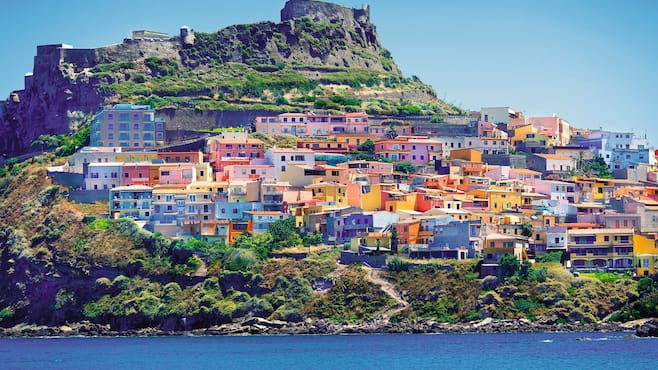 €15,000. That is how much Sardinia is offering foreigners to relocate there to help repopulate the Italian island.
20th. That is the ranking of Mark Zuckerberg on the World's Richest Person list. He has lost $70 billion in net worth since Facebook's parent company Meta has begun reporting user losses.
500. That is how many corporate jobs Gap will lay off at its San Francisco headquarters.
40. That is how many cute photos of lizards you will see if you click this article. You need this after reading today's newsletter.


Getting Rainbow High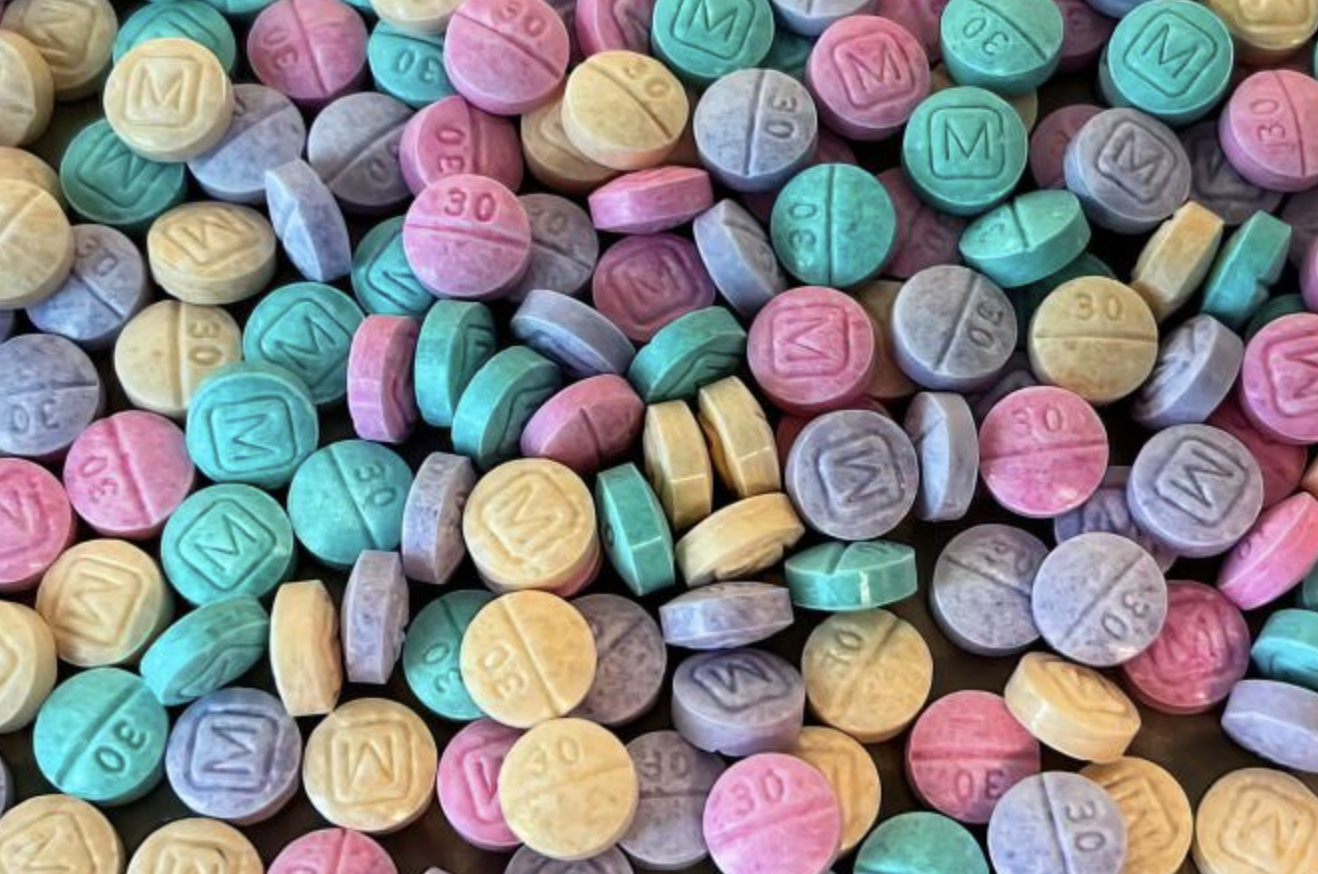 credit: dea
Rainbow fentanyl is a thing that shouldn't be. The U.S. Drug Enforcement Agency (DEA) issued a warning that a multi-colored version of the drug has been found in at least 18 states.
The DEA says that the rainbow drugs may entice children to mistake it for candy. The DEA says that users are told that the different colors have various levels of potency but that is not true.
"Every color, shape, and size of fentanyl should be considered extremely dangerous," the DEA says in its warning. "Fentanyl is a synthetic opioid that is 50 times more potent than heroin and 100 times more potent than morphine. Just two milligrams of fentanyl, which is equal to 10-15 grains of table salt, is considered a lethal dose. Without laboratory testing, there is no way to know how much fentanyl is concentrated in a pill or powder."
So stay away from that stuff, kids, in all colors, and keep your medications far away from your children!


Share The Love
Become a friend of Redacted by sharing this newsletter with someone you love.
When you do, we don't just give you a pat on the back and say, "Well done old sport." We give you actual rewards that'll make everyone jealous.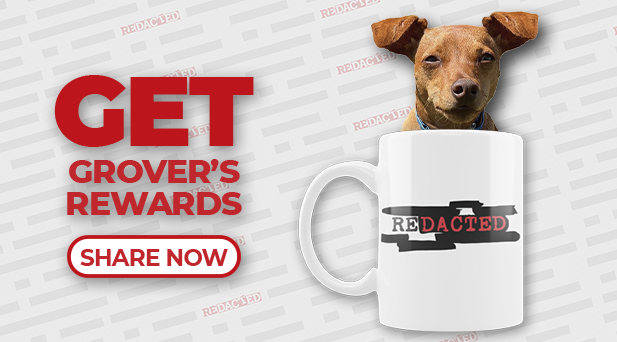 Or copy & paste your referral link to others: