| TOGETHER WITH | |
| --- | --- |

Happy Wednesday.
We now know what a black hole would sound like if sound waves could travel in space, thanks to NASA. I didn't think black holes could get any more terrifying. I was wrong.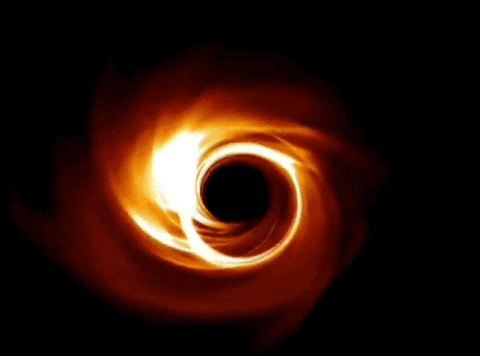 credit: giphy
In Case You Missed It.
🇲🇾 Najib Razak, the former prime minister of Malaysia, went to prison Tuesday after losing his final appeal of corruption convictions, including abuse of power and money laundering.
⚖️ Two men were convicted Tuesday of conspiring to kidnap Michigan Governor Gretchen Whitmer in 2020. They face life in prison.
🇸🇬 Singapore's prime minister announced that the country will decriminalize gay sex. However, they're planning to make it extra hard to put a ring on it.
🚙 Ford will lay off around 3,000 white-collar workers, mostly in the U.S., India, and Canada, as it transitions to electric vehicles. These deep cuts were expected as the industry reinvents the wheel, but that doesn't make them hurt any less.


| | | | |
| --- | --- | --- | --- |
| | Bitcoin | $21,359.82 | |
| | | | |
| --- | --- | --- | --- |
| | Ethereum | $1,640.32 | |
| | | | |
| --- | --- | --- | --- |
| | Cardano | $0.4597 | |
| | | | |
| --- | --- | --- | --- |
| | Dow | 32,909.59 | |
| | | | |
| --- | --- | --- | --- |
| | S&P | 4,128.73 | |
| | | | |
| --- | --- | --- | --- |
| | Nasdaq | 12,381.30 | |
*Stock data as of market close, cryptocurrency data as of 5:00am ET. .


The Lead: Ukraine War at Six Months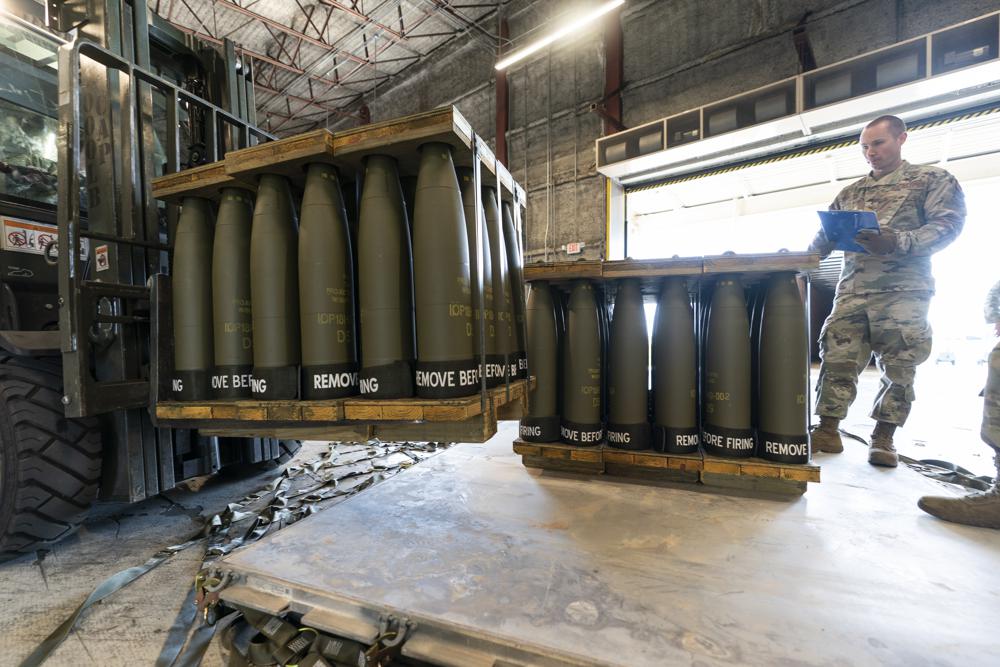 U.S. loading weapons bound for Ukraine credit: ap
Today marks 31 years of Ukrainian independence from Soviet rule. It also happens to be six months since Russia invaded the country. So how will both countries mark the occasion?
This year's celebrations in war-torn Ukraine look different than usual, of course. Instead of a parade, the central street in Kyiv showing off destroyed Russian tanks and armor. The spoils of war.
Where we are now
The Biden administration approved another 3 billion dollars of weapons and aid to Ukraine yesterday. This is the largest package yet.
Russia launched a massive military offensive on Tuesday called the Nikolaev offensive. Over the past few days, Russia saw major military advancements in towns west of Kharkiv as they pushed toward the town of Kherson. Russia says its goal is to have the Donbas region under complete control by the end of the year.
Meanwhile, Ukrainian President Volodymyr Zelensky on Tuesday reiterated his goal of taking back Crimea from Russia, saying Ukraine will do so by any means necessary.
"I know that Crimea is with Ukraine, is waiting for us to return. I want all of you to know that we will return. We need to win the fight against Russian aggression. Therefore, we need to free Crimea from occupation," Zelensky said. "It began with Crimea, it will end with Crimea."
Tensions are high today as everyone prepares for, in Ukrainian President Zelensky's words, "something particularly ugly" from Putin to mark the occasion. Public events are banned in Kyiv and other areas of the country, and the U.S. embassy told U.S. citizens to get out of Ukraine if they can.


Deliveries in a Heatwave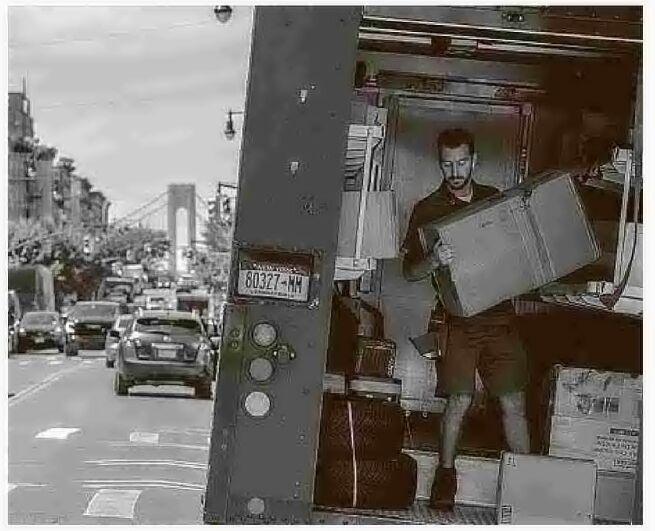 credit: nytimes
Brutal heat waves are now our reality. Delivery drivers are paying a hefty price.
Though heat waves don't pick just one company to fry, UPS is the largest package delivery service in the world and one of the biggest employers in the U.S., so that is where a lot of attention is focused. Especially now, as the Teamsters prepare for contract negotiations next year. (The union represents 350,000 UPS workers across the country.)
UPS delivery trucks are not air-conditioned. In the back where the packages live and drivers have to sort, organize, and lift, temps, are reportedly reaching up to 150 degrees. This is not at all good for the human body.
"With the temperatures and the record heat waves, it's getting to the point where we are getting an alarming amount of heat-related injuries," said Dave Reeves, president of a Texas local of the International Brotherhood of Teamsters.
UPS says "the health and safety of our employees is our highest priority," and they are offering things like water and ice. The company also says it plans to fast-track the installation of fans in vehicles because THERE ARE NOT ALREADY FANS IN MANY OF THEIR VEHICLES.


Men's vitality just got better!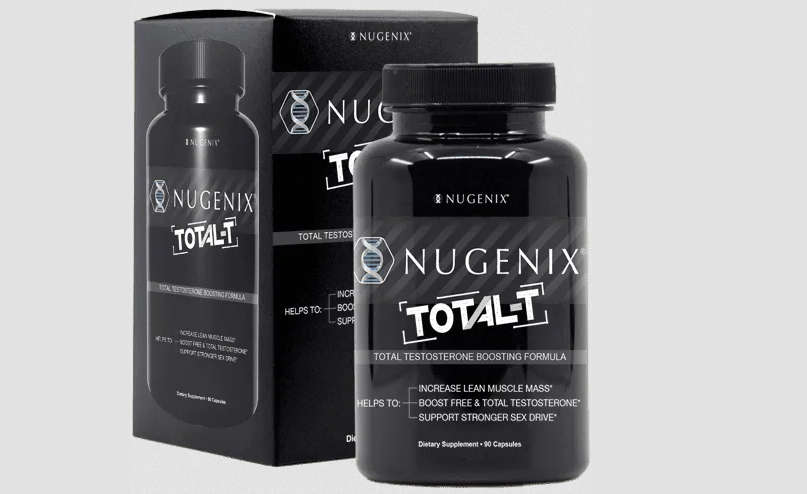 Nugenix Total-T is the free and total testosterone booster you need to try to believe. Rediscover your confidence, boost your energy and restore overall wellness with Nugenix Total-T!
Feeling like you just can't get in shape? It's not your fault. As men age, our body naturally loses free testosterone – the "man hormone". It happens to every man and can make it more difficult to stay in shape and be energetic/active

Remember when winning felt easy? That's because when you were younger, you were at the peak of your testosterone production. What some have called the "Winner's Hormone" or the "Man Hormone". Wouldn't it be nice to get that winner's edge again and that old swagger back in your step?

Nugenix Total T contains man-boosting key ingredients like Testofen®. It has been validated in 5 clinical studies shown to boost free testosterone levels in men.

Because Nugenix Total T boosts free testosterone that the aging process robs, you'll feel stronger, leaner with more energy and drive – and more passion, too. Your partner will notice the difference.
Nugenix Total T can help re-energize your life and help you get back the powerful, confident, good-looking "warrior" you used to be. Now get a complimentary bottle of Nugenix Total T when you text REDACTED to 231-231. Text now and get a bottle of Nugenix Thermo, their most powerful fat incinerator ever, with key ingredients to help you get back into shape fast…absolutely free. Text REDACTED to 231-231.


Every Breath You Take…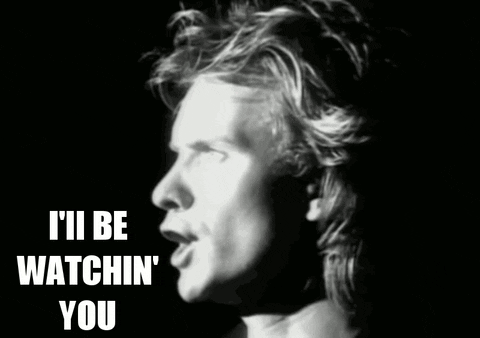 credit: giphy
Remote work is here to stay, and employers are not happy about this. In order to maintain control, eight of the ten biggest employers in the U.S. are tracking remote employees' every move. Much more than they did in the office.
According to Fortune, companies like JP Morgan and UnitedHealthGroup are tracking "everything from how long it takes to write an email to keyboard activity. There are repercussions if workers aren't meeting expectations: a prodding note, a skipped bonus, or a work-from-home day taken away, to name a few."
But all this tracking isn't doing much. Measuring productivity is a difficult thing to do when employees aren't manufacturing concrete widgets. And everyone types at their own pace, right?
"We're in this era of measurement but we don't know what we should be measuring," Ryan Fuller, former vice president for workplace intelligence at Microsoft, told the New York Times.
A study from Qatalog and GitLab found that tracked workers waste an average of 67 minutes each day proving that they are working. If employers don't even know what they're measuring, maybe it's time for Big Brother to check out of everyone's computers? Seems like that might increase productivity.


What's Trending?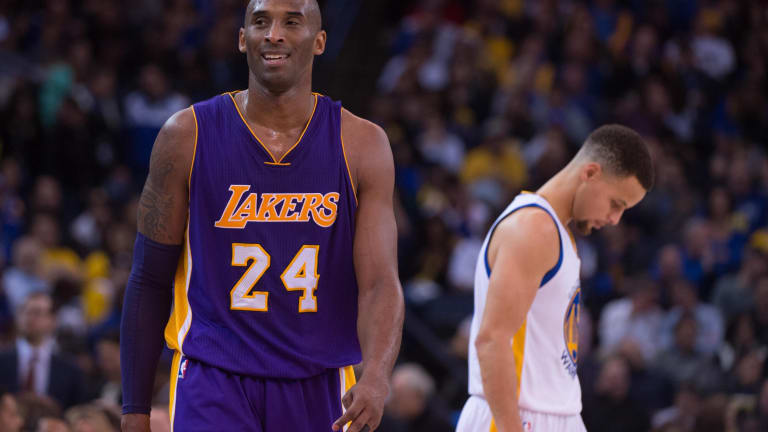 credit: si
Kobe Bryant is trending. Many fans shared memories of the late U.S. basketball star on what would have been his 44th birthday.
#CancelStudentDebt is trending because it looks like President Biden's announcement on student debt forgiveness will come today.
How's Italy is trending because Florida Senator Rick Scott is vacationing in Italy even though he criticized President Biden for taking a vacation in Delaware.


News By The Numbers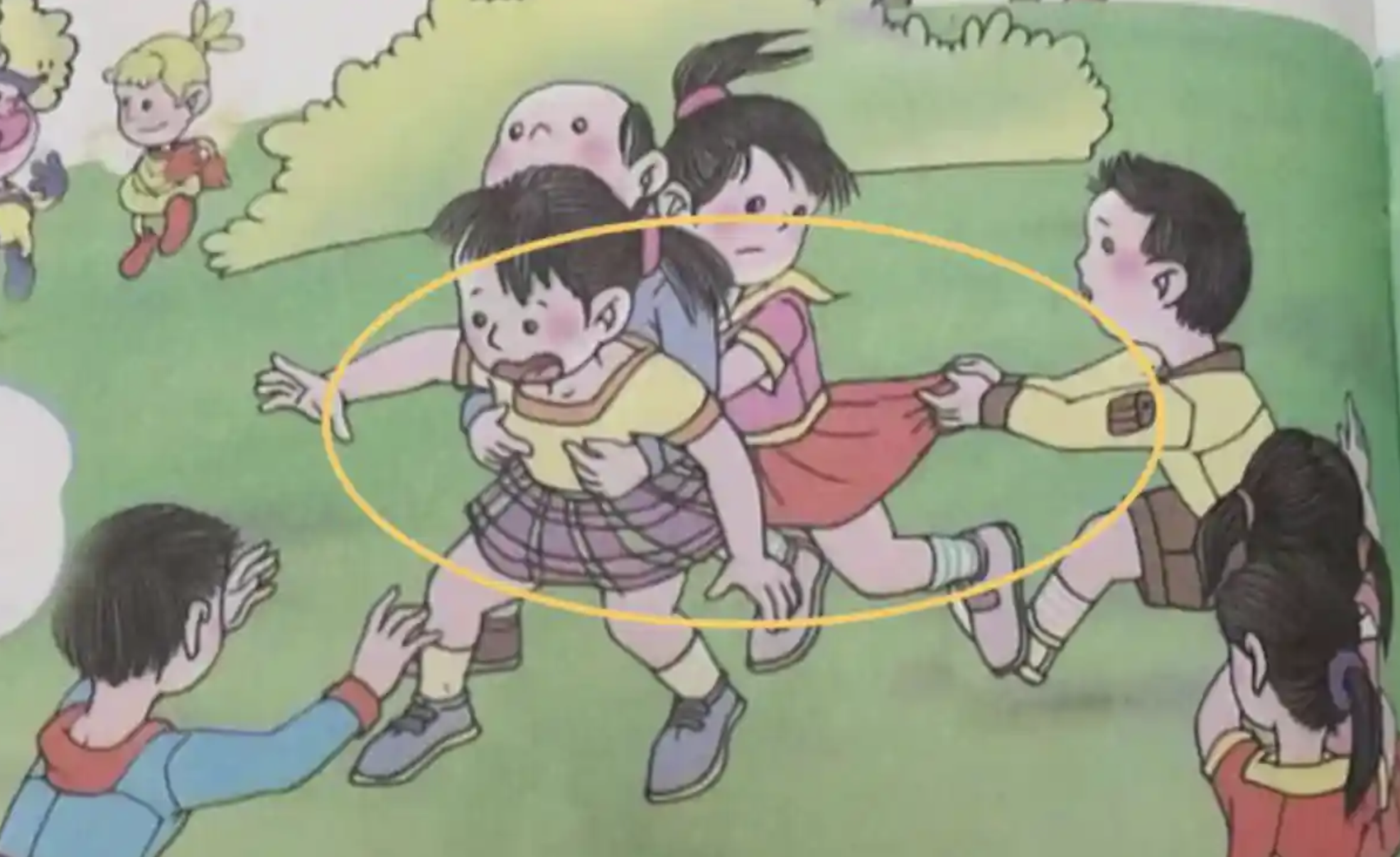 27. That is how many people Chinese authorities punished for a math textbook with illustrations that did not "properly reflect the sunny image of China's children." Is this where the U.S. is headed?
$142 million. That is how much money Florida Governor Ron DeSantis raised between the beginning of 2021 and August 5, 2022, mostly from large donors. This is more than most candidates, including former President Trump.
A mile and a half. That is about how long "City" is, land artist Michael Heizer's sculpture project in Nevada that is also half a mile wide. The huge contemporary artwork is opening in September after more than 50 years of work.
9.986 million. That is how many viewers House of the Dragon had on HBO and HBO Max. The Game of Thrones prequel is now the biggest HBO premiere in history.


A League of Her Own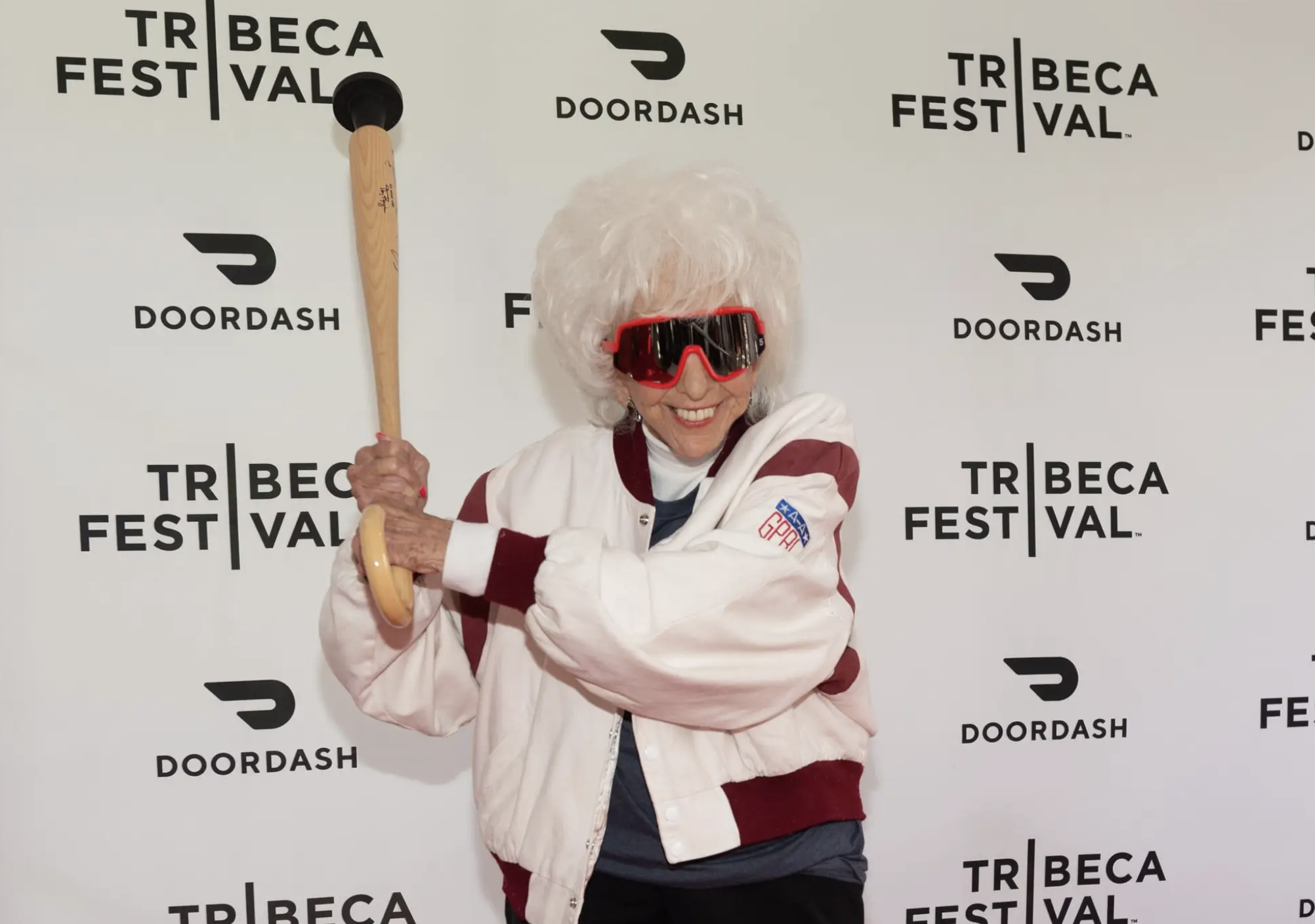 95-year-old Maybelle Blair is in a league of her own. She took the mic on a panel for the League of Their Own reboot TV series to come out as a lesbian for "basically the first time," according to Blair. She was a player for the All-American Girls Professional Baseball League, which inspired the League of Their Own movie and, now, TV show.
The Amazon Prime series goes where the '90s movie did not, examining both platonic and sexual relationships between the characters. The series examines racism, too, which was also not addressed in the movie.
(Also also: racism was not addressed in the '90s.)
(Same with lesbians.)
Blair consulted on the series and, after watching the first episode at the premiere, was inspired to come out. AdWeek's Mollie Cahillane was in attendance and tweeted out the moment:
"Girls, there is a life for you, and follow it," Maybelle says to a standing ovation from the crowd. [Series actors] D'Arcy Carden and Abbi Jacobson are crying (as am I). 'I got into a lot of trouble with some of those ball players,' she adds."


Share The Love
Become a friend of Morning Invest by sharing this newsletter with someone you love.
When you do, we don't just give you a pat on the back and say, "Well done old sport." We give you actual rewards that'll make everyone jealous.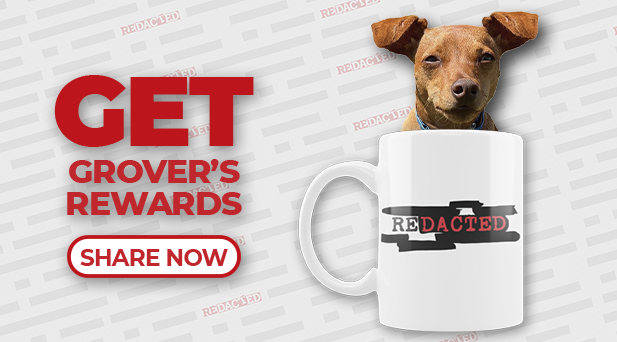 Or copy & paste your referral link to others: