| TOGETHER WITH | |
| --- | --- |

Happy Tuesday.
Scientists say that firing a laser into the sky can divert lightning strikes but they do NOT want you to try this at home. Fun fact: The Romans thought that lightning was a sign that the Gods were angry and would section off areas that had been struck by lightning in order to avoid them.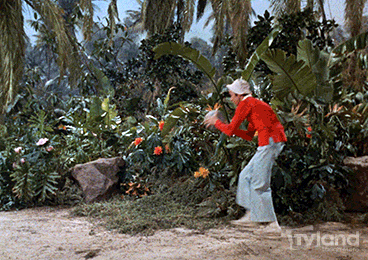 credit: tvland
In Case You Missed It.
🇦🇺 The Australian Open banned Russian and Belarusian flags because a fan waved one to support a Russian player during a match.
🇩🇪 Germany's Defense Minister Christine Lambrecht has resigned after much criticism for how she has handled the war in Ukraine.
🇬🇧 Teachers are planning to strike in England and Wales over pay disputes.
📈 Bitcoin is up 28% this year after a terrible 2022.
🚨 A Republican candidate for Congress in New Mexico was arrested on Monday for a string of shootings targeting Democratic leaders.


| | | | |
| --- | --- | --- | --- |
| | Gold | $1,906.72 | |
| | | | |
| --- | --- | --- | --- |
| | Silver | $24.00 | |
| | | | |
| --- | --- | --- | --- |
| | Bitcoin | $21,153.07 | |
| | | | |
| --- | --- | --- | --- |
| | Dow | 34,302.61 | |
| | | | |
| --- | --- | --- | --- |
| | S&P | 3,999.09 | |
| | | | |
| --- | --- | --- | --- |
| | Nasdaq | 11,079.16 | |
*Stock data as of market close, cryptocurrency data as of 5:00pm AM.


The Lead: Big Pharma's Censorship Campaign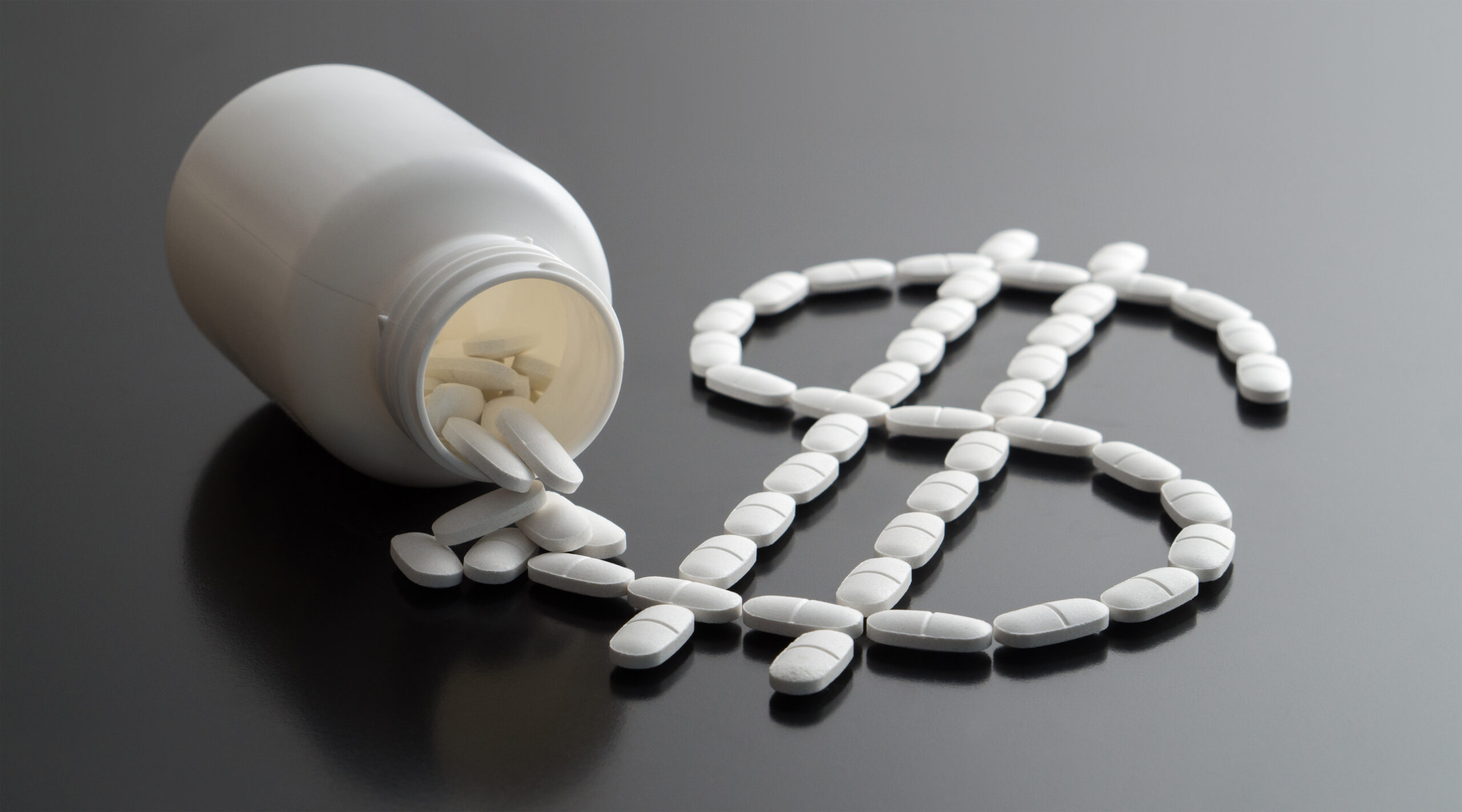 credit: getty
A new round of Twitter Files shows how pharmaceutical companies were given the opportunity to censor discussions about vaccines on Twitter. These were not anti-vaccine discussions. They were discussions about big pharma's vaccine profits.
More specifically, lobby groups for biopharma, pushed Twitter to remove or censor content around sharing vaccine technology that would prevent those companies from profiting exclusively from the Covid vaccine. The main lobby group is called Bio and they also asked the Biden administration to punish countries that wanted to collaborate on vaccines in order to ramp up production, thereby sidestepping big pharma's profits.
The move to collaborate globally on vaccines is called C-TAP. The German government backed big pharma in asking Twitter to suppress conversation around C-TAP and a related hashtag called #PeoplesVaccine.
What did Twitter do about all of this? That is unclear from this release because journalist Lee Fang was not given unfettered access to company information but was shown documents vetted by a Twitter attorney.


New York State of Mind
credit: getty
New York City has warned that people who are vaccinated or already had Covid are more likely to get infected with the omicron subvariant XBB.1.5. The Tweet says that the subvariant now accounts for 73% of Covid cases in the city.
In the same thread, the city health officials say that getting vaccinated is "still the best way to protect yourself from hospitalization and death from COVID-19, including from these new variants."
But if you get vaccinated, you are more likely to get it? I'm not following.
Also, hospitalization data since last August has shown that more vaccinated people are dying of Covid than unvaccinated people. So if the vaccine may cause you to get Covid and the vaccinated are more likely to die, why this vaccine now?


The Money App that Works for You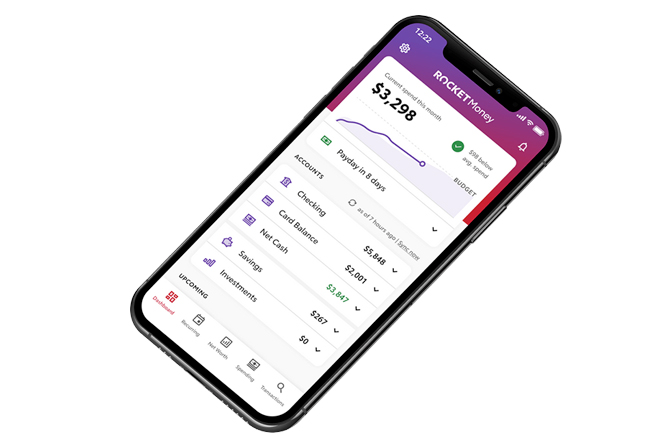 Stay on Top of your Spending
Are you WASTING MONEY on subscriptions? 80% of people have subscriptions they forget about. Maybe for you, it's an unused Amazon Prime account or a Hulu account that never gets streamed.
You have to check out this amazing FREE app that will help you track all of your expenses – and because of it, users will no longer waste money on subscriptions. You might have heard of it: it's called Rocket Money, formerly known as Truebill.
Do you know how much your subscriptions REALLY cost? Most Americans think they spend around $80 a month on subscriptions when the actual total is closer to $200+. That's right – you could be wasting hundreds of dollars each month on subscriptions you don't even know about.
Get rid of useless subscriptions with Rocket Money now. Go to RocketMoney.com/REDACTED. Seriously, it could save you HUNDREDS per year.


U.K. Blocks Scottish Gender Bill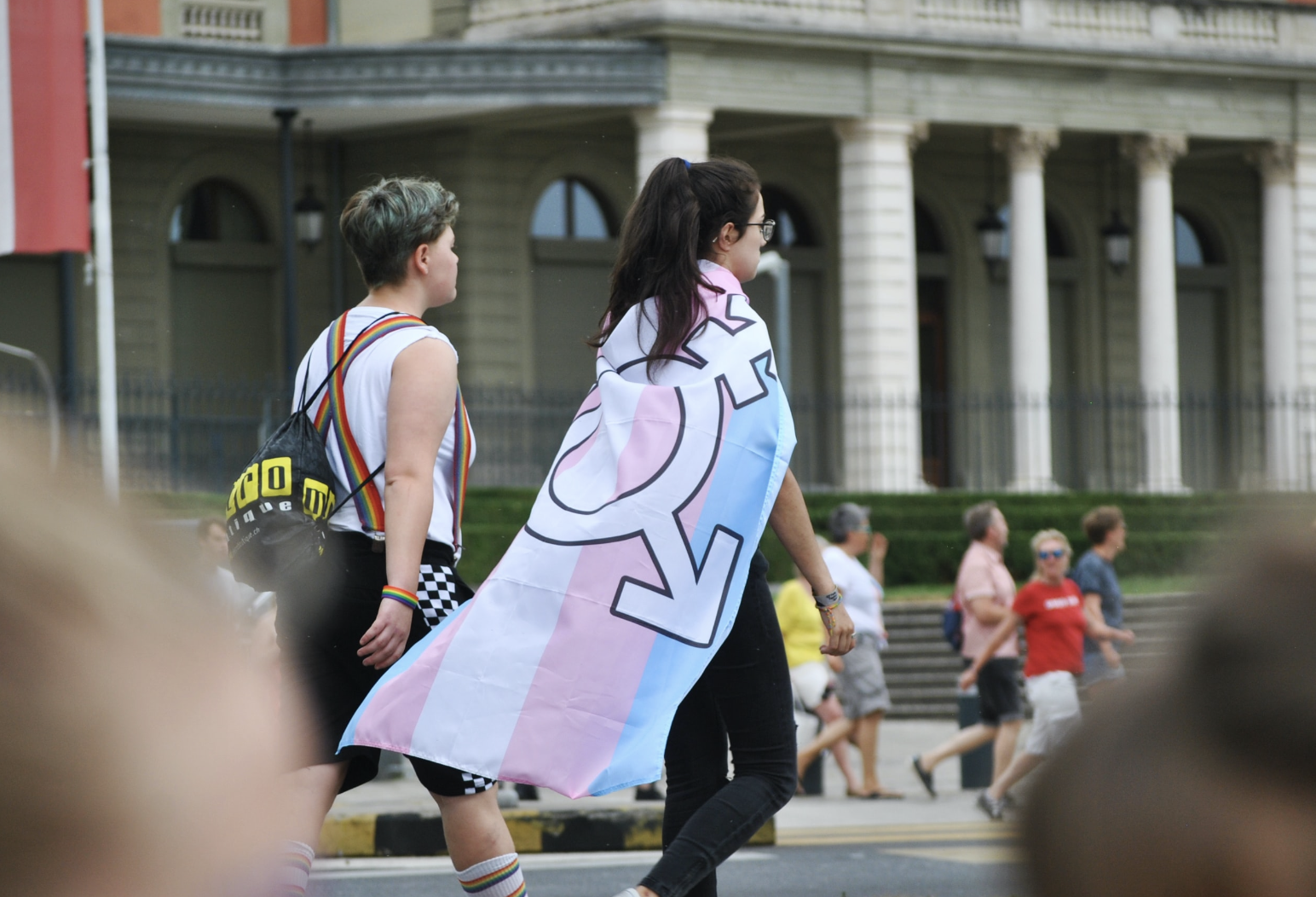 credit: unsplash
The U.K. government will block Scotland from implementing a new gender I.D. bill. This bill was voted into law in Scotland last month.
This bill would lower the age of people who can legally change their gender on their birth certificates from 18 to 16 and remove the requirement of a medical diagnosis for gender dysphoria.
This is the first time the U.K. has blocked a law in Scotland because it affects U.K. laws. Scottish Secretary Alister Jack says that he is doing so due to concerns about how the law would impact "the operation of Great Britain-wide equalities legislation."
The Scottish law is controversial because, critics say, that it would put single-sex spaces for women at risk. Secretary Jack said that the law could affect the rights to run "single-sex clubs, associations and schools, as well as rules on equal pay for men and women." He says that he will entertain an amended bill in the future.


What's Trending?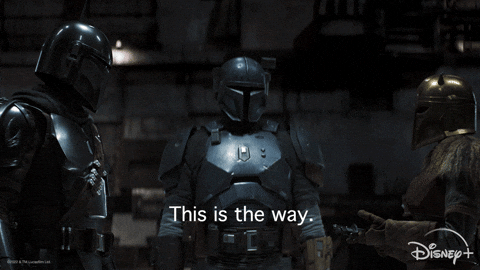 credit: giphy
The Mandalorian is trending because Disney announced a release date for season 3 of the show with a new trailer. It starts March 1.
Selena Gomez is trending because she dealt with body shaming due to her appearance at the Golden Globes. She responded to it in a livestream saying that she enjoyed herself during the holidays but is also on medication for a Lupus diagnosis that affects her weight.
MLK Statue Boston is trending because a new 40-foot monument dedicated to Martin Luther King Jr was unveiled and not everyone likes it.


News By The Numbers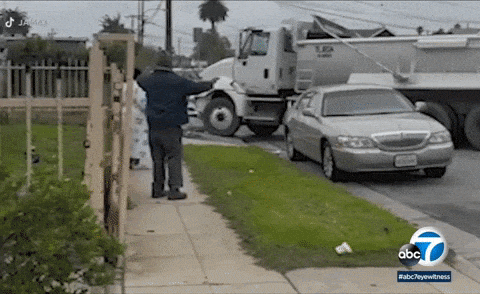 credit: giphy
3. That is how many times one man drove by his wife's house and repeatedly rammed into it with a car and a dump truck because they are going through a bad divorce. I'll say! Neighbors caught the incident on video.
$5 million. That is the amount that the San Francisco African American Reparations Advisory Committee says that the city should pay to each Black resident in a draft recommendation that is scheduled to be submitted to Mayor London Breed in June. The committee also says that the city should pay off all debts of every black citizen and pay them the median income for San Francisco households for at least 250 years.
3%. That is how much China's GDP grew in 2022, missing the targeted 5.5% that Beijing was hoping for. China's population also fell for the first time in 60 years.
1,600. That is how many tech workers have been laid off per day in 2023, according to Layoffs.fyi.


No Animals Were Hurt In The Writing of This Story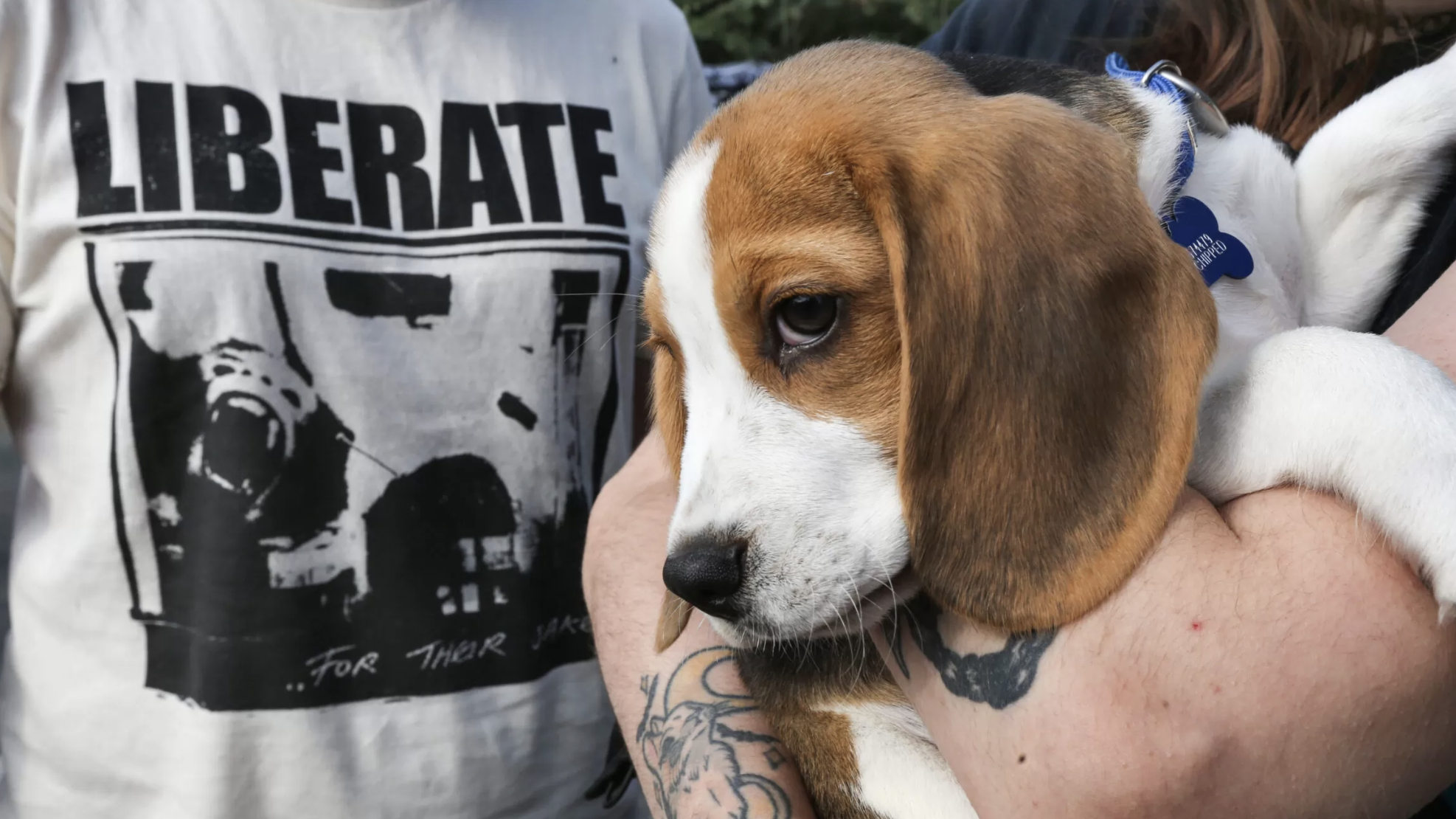 credit: zumapress
The U.S. Food and Drug Administration will no longer require all new drugs to be tested on animals. The dogs and mice thank you!
This comes from the FDA Modernization Act 2.0 that was passed through the omnibus bill in late December. It was sponsored by Senator Rand Paul, a physician himself, and it had bipartisan support.
Prior to this bill, all drugs were required to undergo animal studies before human studies. Now drug companies can still choose to conduct animal trials but they do not have to.
This doesn't necessarily mean that new drugs will be tested on humans first. There are other technologies available to them such as human biology-based test methods and cell-based methods.


SUPPORT INDEPENDENT JOURNALISM!
Click here to go to our store to grab some of our exclusive Merchandise.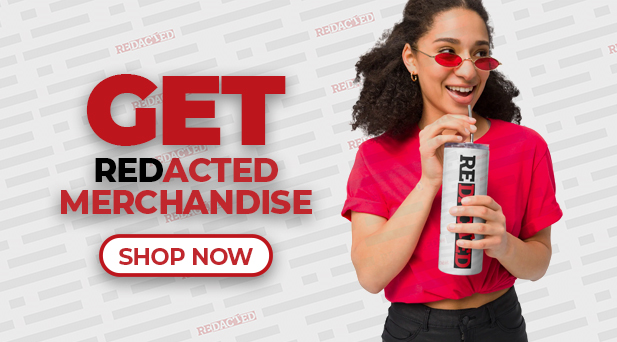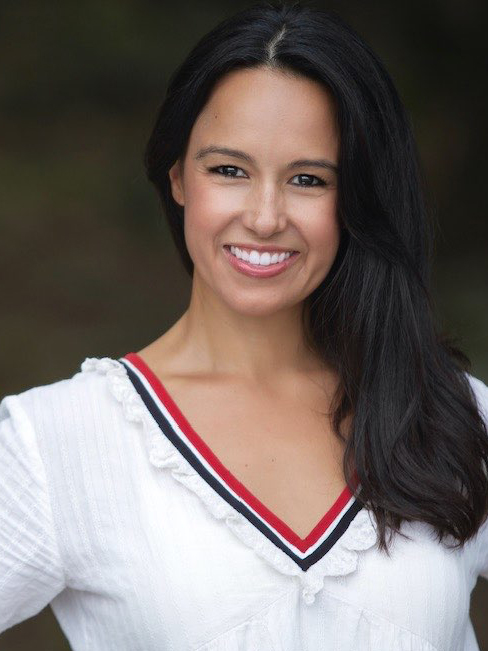 This newsletter is written and researched by Natali Morris.
Please feel free to reach Natali at

[email protected]


for any editorial feedback.