| TOGETHER WITH | |
| --- | --- |

In Case You Missed It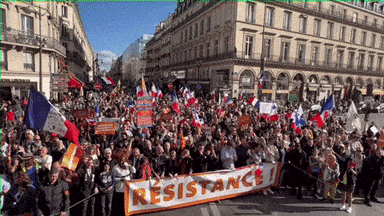 credit: twitter
🇫🇷 Thousands of people protested in Paris this weekend, demanding their country leave NATO.
🇩🇪 Lufthansa has banned AirTags on checked luggage after too many people used them to shame luggage services this summer. That seems a little hard to enforce.
🇮🇷 Protests continued in Iran this weekend with at least 30 more people killed, according to Reuters.
🛻 Toyota announced thousands of customers' personal information was hacked from its T-Connect service.


| | | | |
| --- | --- | --- | --- |
| | Bitcoin | $19,265.88 | |
| | | | |
| --- | --- | --- | --- |
| | Ethereum | $1,307.02 | |
| | | | |
| --- | --- | --- | --- |
| | Cardano | $0.416 | |
| | | | |
| --- | --- | --- | --- |
| | Dow | 29,296.79 | |
| | | | |
| --- | --- | --- | --- |
| | S&P 500 | 3,639.66 | |
| | | | |
| --- | --- | --- | --- |
| | Nasdaq | 10,652.41 | |
*stock data as of market close, cryptocurrency data as of 5:00 am ET.


The Lead: The War in Ukraine Escalates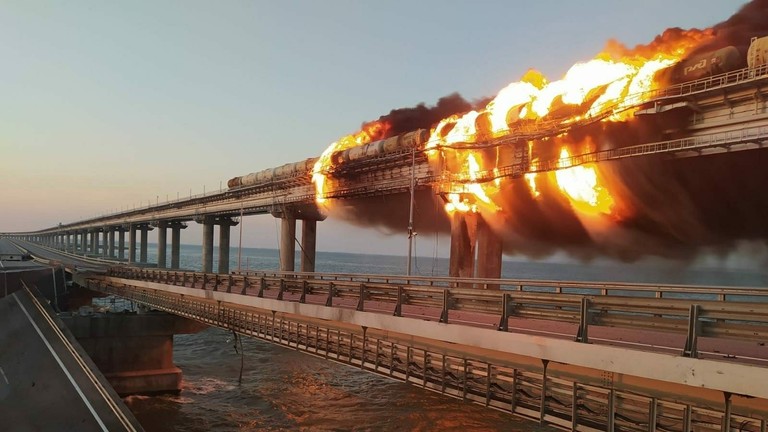 The Kerch bridge attacked this weekend. credit: globallookpress.com
Kiev has been rocked by explosions overnight as the Ukraine/Russian conflict moves into the capital city. A massive onslaught of missile strikes were reported all over Ukraine this morning as Russian forces struck the government offices of Ukrainian President Vlodomir Zelensky as well as the Ukrainian security service known as the SBU. Russia also struck the energy infrastructure knocking out power to most of the country. Subway, rail lines have also been struck.
Hitting infrastructure has been something Russia avoided doing until this morning.
A major bridge was blown up in Crimea over the weekend, killing at least three civilians and knocking out a major artery into the Russian-controlled territory. Russian President Vladimir Putin says that this is an act of terrorism by Ukraine.
Ukraine has not explicitly accepted responsibility for the terror attack but hours after the bridge exploded, Ukraine's postal service unveiled a new stamp celebrating the destruction of the bridge. It is a very strange artifact. It features a man and a woman that look like Leonardo DiCaprio and Kate Winslet in the famous Titanic scene where they "fly" on the front of the ship. Only, they are doing it in front of a smoldering bridge. I don't really get it.
Ukrainian President Zelensky ordered an attack on Crimea in early 2021 so it is not surprising that Ukraine would attack again as the war heats up across Ukraine.
In related news, Ukrainian troops are reporting that their Starlink communication devices have had outages. This is the communication company run by Elon Musk. Much of the connectivity was provided by donation. Musk said that this has come at great cost to Starlink but did not explain the outages because it "is classified.


Grocery Shortages On The Rise
Last week the Federal Reserve raised interest rates again, and prices as the grocery store are at their highest levels in decades. Shopping at the grocery store costs 28% more than using Hello Fresh. That's right. With inflation and sanctions driving up prices you might have noticed your grocery bills are going up. Do you want to save 28% on your grocery bill? Want delicious ingredients shipped right to your door? Want to prepare amazing meals in under 30 minutes? Want to get 65% off for trying it out? Then you're in luck.
Introducing HelloFresh. Get fresh, pre-measured ingredients and mouthwatering seasonal recipes delivered right to your door, America's #1 meal kit. HelloFresh lets you skip those trips to the grocery store, and makes home cooking easy, fun, AND affordable.
Take advantage of this amazing offer and get 65% off plus free shipping right to your door because of Redacted. You'll have to use this link to get it. Use the code Redacted65 to get 65% off right now.


It's Columbus Day, Or Is It?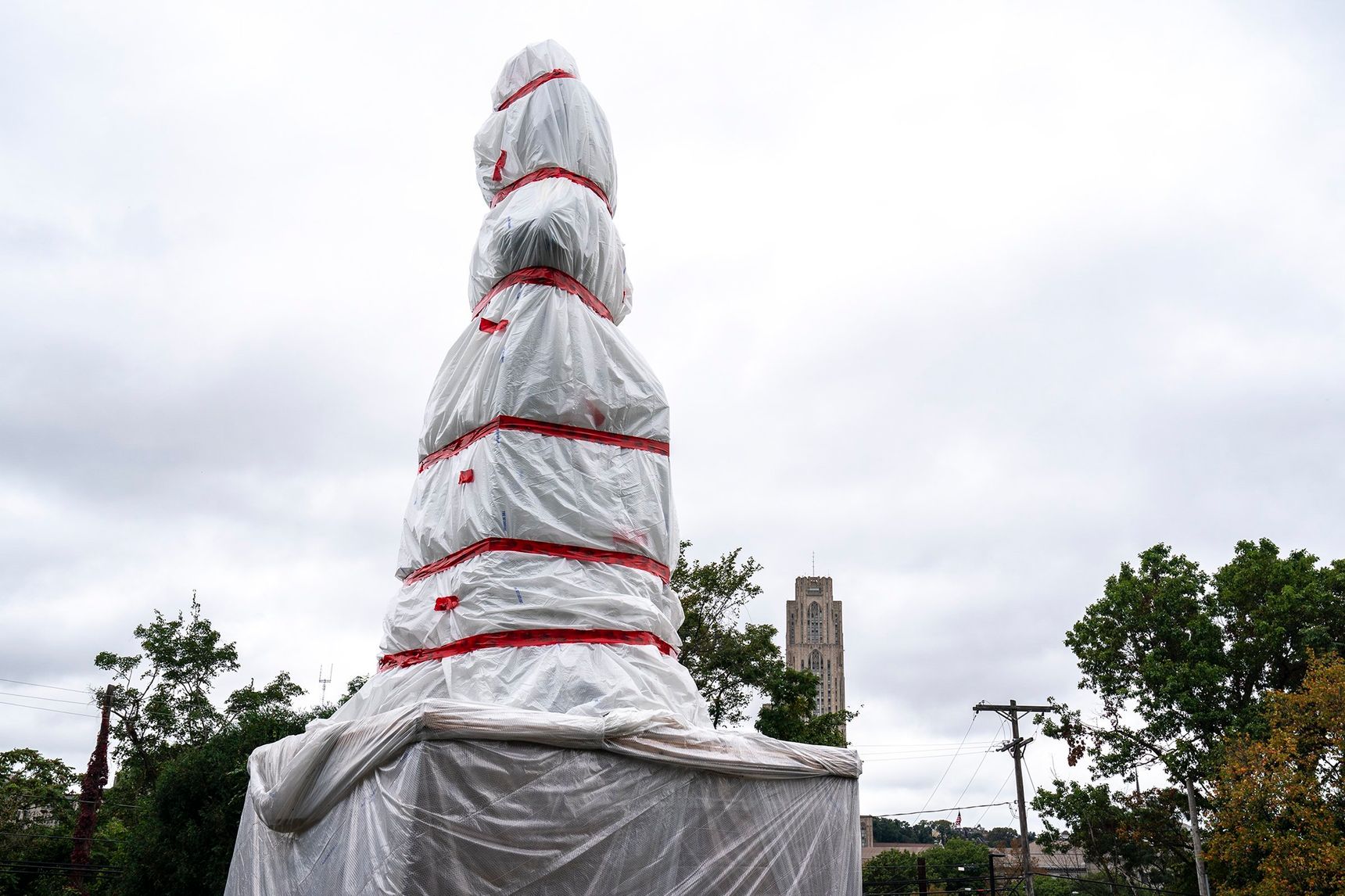 columbus statue in Pittsburgh credit: associated press
Today is Columbus Day in the U.S. Or is it? President Biden has declared that this holiday will also be known as Indigenous Peoples' Day because Columbus is a controversial historical figure.
By Columbus we are talking about Cristoforo Columbus, the Italian naval explorer. He brought Europeans to the Americas, funded by the Spanish throne and the Catholic Church. Many Italian Americans are proud of his legacy but other groups are not, particularly Native Americans who were displaced by the Europeans that came after him.
So should we cancel him? Should we throw his statues away?
Cities around the U.S. are arguing over this but it is worth noting that Columbus was one of many Europeans leading ships around the world in pursuit of land and fortune. Had he not been "first" to the Americas, someone else would have been. European migration was much bigger than one man. As with most cancel cultural movements, it is worth asking: Is there a baby in this bathwater?


News By The Numbers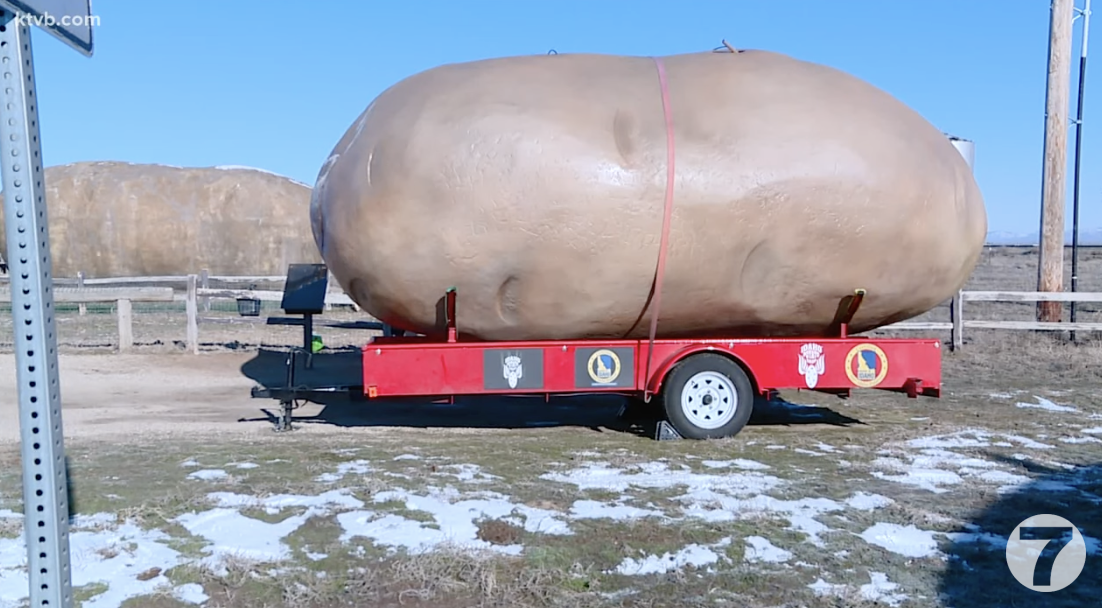 credit: ktvb
72 feet. That is the size of the Big Idaho Potato, a tourist attraction in Idaho. It was given a ticket for driving on a California highway for being 12,000 pounds overweight.
1. That is how many gourds USA Today thinks each American family should be allotted per year because gourd purchasing gets out of hand at this time each year. Reminder: You can both eat and compost them!
2030. That is when United Airlines says that it will have electric planes in its fleet.
2.2 million. That is how many New Yorkers will now be able to use the city's curb-side compost service. So what is Pizza Rat going to eat?


Cancelling PayPal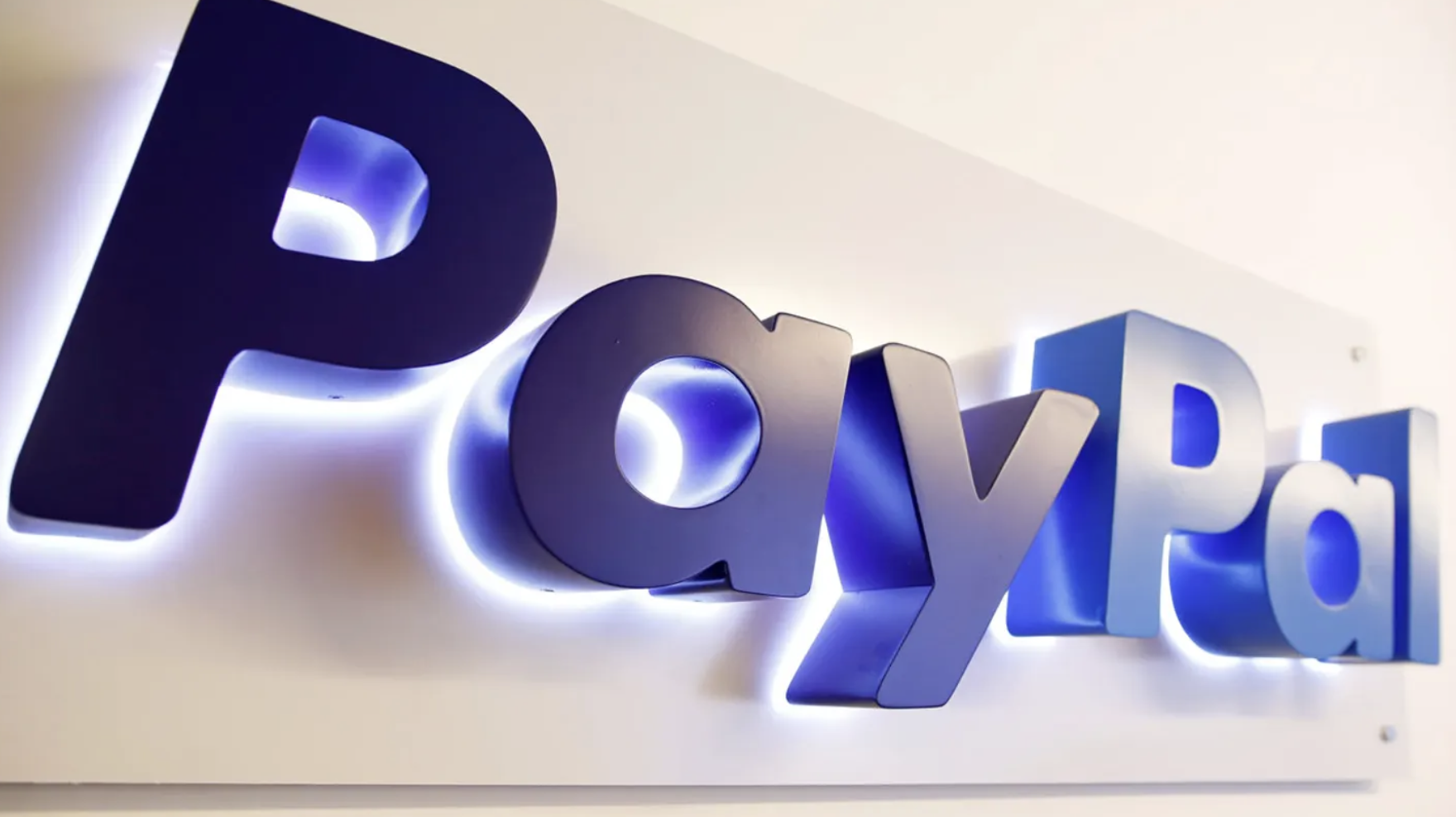 credit: fox
PayPal says it will not fine users $2,500 for spreading misinformation, even though an updated user agreement from the company indicates that they wanted to at some point.
A PayPal spokesperson confirmed that the new user agreement was sent out in error. They really don't intend to fine users for incorrect information. But the terms of service says this:
"You may not use the PayPal service for activities that … involve the sending, posting, or publication of any messages, content, or materials that, in PayPal's sole discretion … promote misinformation."
PayPal's sole discretion? They decide what is acceptable to say now? The terms said that PayPal could liquidate damages of $2,500 per violation, withdrawing the money directly from your account! They have links to your bank accounts! Or at least they did until I read this story and unliked all of my accounts! Same with Venmo.


Who Will Be Fired First?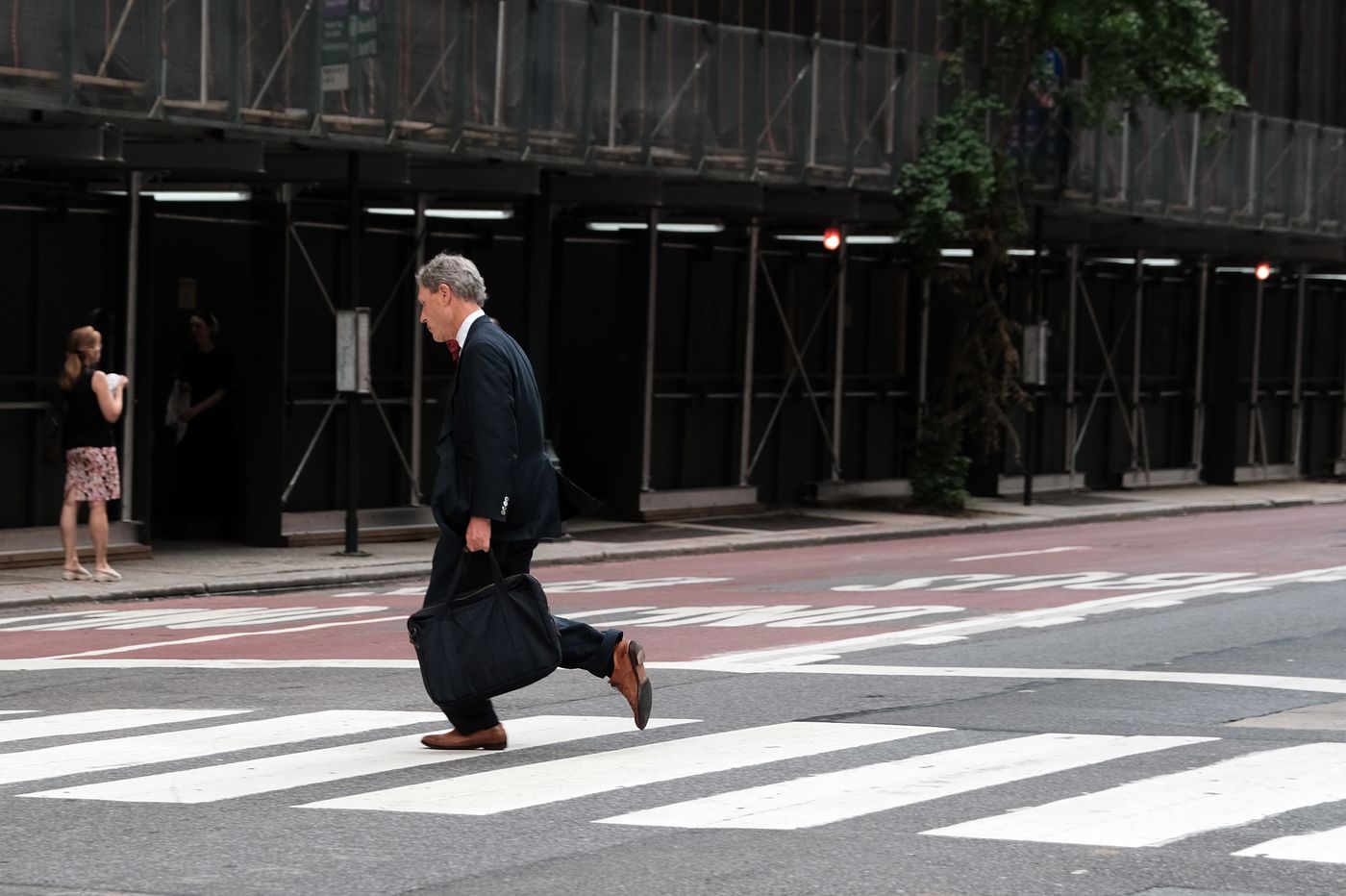 credit: getty
We've been expecting big layoffs from big companies in the coming months. Now CEOs say that the first to go may be remote workers.
A new report shows that 91% of American CEOs believe a recession is coming and 86% of global CEOs agree. Over 50% say that layoffs will most likely be coming and many say that the remote workforce is the most logical to cut first.
So much for that remote-work-is-here-to-stay high we had in 2021. It was fun while it lasted.


What's Trending?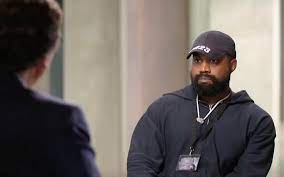 credit: fox
Jewish People is trending because Kanye West got in trouble on social media for a provoking Tweet about this group.
Rogan is trending because of this clip from Joe Rogan's show in which the founder of Rolling Stone magazine says that he thinks the government should regulate the Internet.
Chicago Marathon 2022 is trending because it happened this weekend.


Share The Love
Become a friend of Redacted by sharing this newsletter with someone you love.
When you do, we don't just give you a pat on the back and say, "Well done old sport." We give you actual rewards that'll make everyone jealous.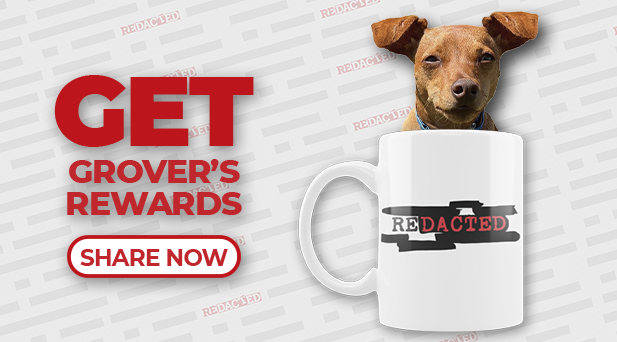 Or copy & paste your referral link to others: