| TOGETHER WITH | |
| --- | --- |

Happy Monday.
There was a meme that the world would end on Saturday, September 24 but it didn't. If you're reading this, we're all still here.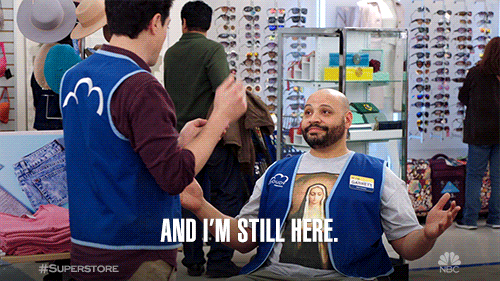 credit: giphy
In Case You Missed It.
🌀 Tropical Storm Ian is set to become Hurricane Ian as it heads towards Florida today.
💉 The CEO of Pfizer has been diagnosed with Covid again, just weeks after having it the first time.
🚨 An FDA vaccine adviser is recommending young people DO NOT get the new bivalent booster.
🚀 NASA will try to direct a craft into a rock later today to see if "asteroid-deflection" is possible.


| | | | |
| --- | --- | --- | --- |
| | Bitcoin | $18,867.20 | |
| | | | |
| --- | --- | --- | --- |
| | Ethereum | $1,294.52 | |
| | | | |
| --- | --- | --- | --- |
| | Cardano | $0.4426 | |
| | | | |
| --- | --- | --- | --- |
| | Dow | 29,590.41 | |
| | | | |
| --- | --- | --- | --- |
| | S&P | 3,693.23 | |
| | | | |
| --- | --- | --- | --- |
| | Nasdaq | 10.867.93 | |
*Stock data as of market close, cryptocurrency data as of 5:00 am ET.


The Lead: Italy Breaks The Glass Ceiling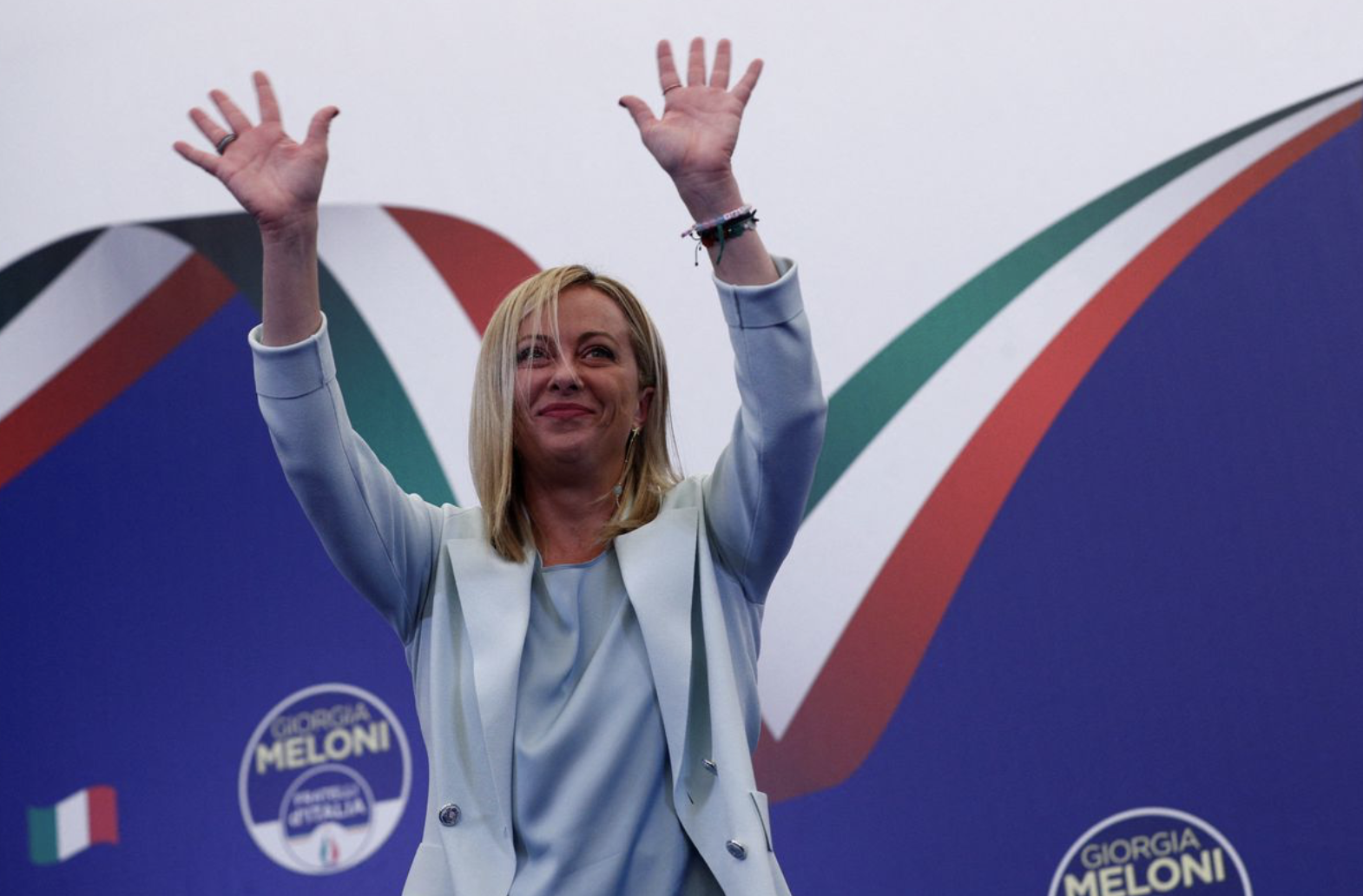 credit: reuters
Italy elected new leaders this weekend and what was once known as a far-right fringe party is now the dominant party, led by a woman, Giorgia Meloni, who is set to become the country's first female prime minister.
The media is calling her extreme. E.U. leader Ursula von der Leyen was asked about this election and issued a veiled threat to sanction Italy if they voted for this party. That is mostly because Meloni and her party are not in lockstep with Russian sanctions and an open wallet for Ukraine.
Meloni is bullish on the economy which is clearly hurting Italians. The country has a debt of 150% gross domestic product and a rising energy crisis.
These pro-Italian sentiments are what worries the E.U. the most. They want an Italy that is in line with Europe, not antagonistic to it. Many wonder if this is the first step towards a break with the E.U. Italexit as it were? We're watching for this too!


I'm Rubber And You're Glue
credit: ft.com
The United States hit Russia back with war talk of its own. Officials told 60 Minutes that the U.S. will bring about "catastrophic" consequences if President Vladimir Putin instructs his military to use nuclear weapons.
This comes as President Putin warned Western forces last week that if attacks happen inside Russian borders, he is ready with a severe response and he is "not bluffing."
The "Russian borders" bit is what is at issue. Last Friday, a referendum on joining Russia happened in the Donbass republic and voters turned out in high numbers. The vote won't end until Tuesday but already 76% of eligible voters cast their votes in Lugansk and 77% in Donetsk. The regions of Kherson and Zaporozhye have had lower turnout but still hit the 50% threshold required to certify the vote.
If the vote turns out in favor of joining Russia and this territory becomes Russia, then any shelling or attacks inside of those regions could trigger President Putin's warnings. The West continues to say that they don't consider this election legitimate, which begs the question: Will they have a choice?


Get Your Pumpkins Ready with MANSCAPED™
We've got the best Fall readiness package you've ever heard of. Meet Manscaped. This awesome company will change your personal grooming life. Seriously.
Manscaped just rolled out their new Performance Package 4.0 which is the best below-the-waist grooming package you'll ever need. Inside you'll find their new Lawn Mower, love the name, which is a SkinSafe trimmer to reduce nicks to your two best friends.
When you order the Performance Package you'll get a free travel bag and a pair of their super comfortable anti-chafing boxer briefs.
Get 20% and free shipping by using our coupon code REDACTED when you visit Manscaped.com. Your family jewels will thank you.


Are You Fracking Serious?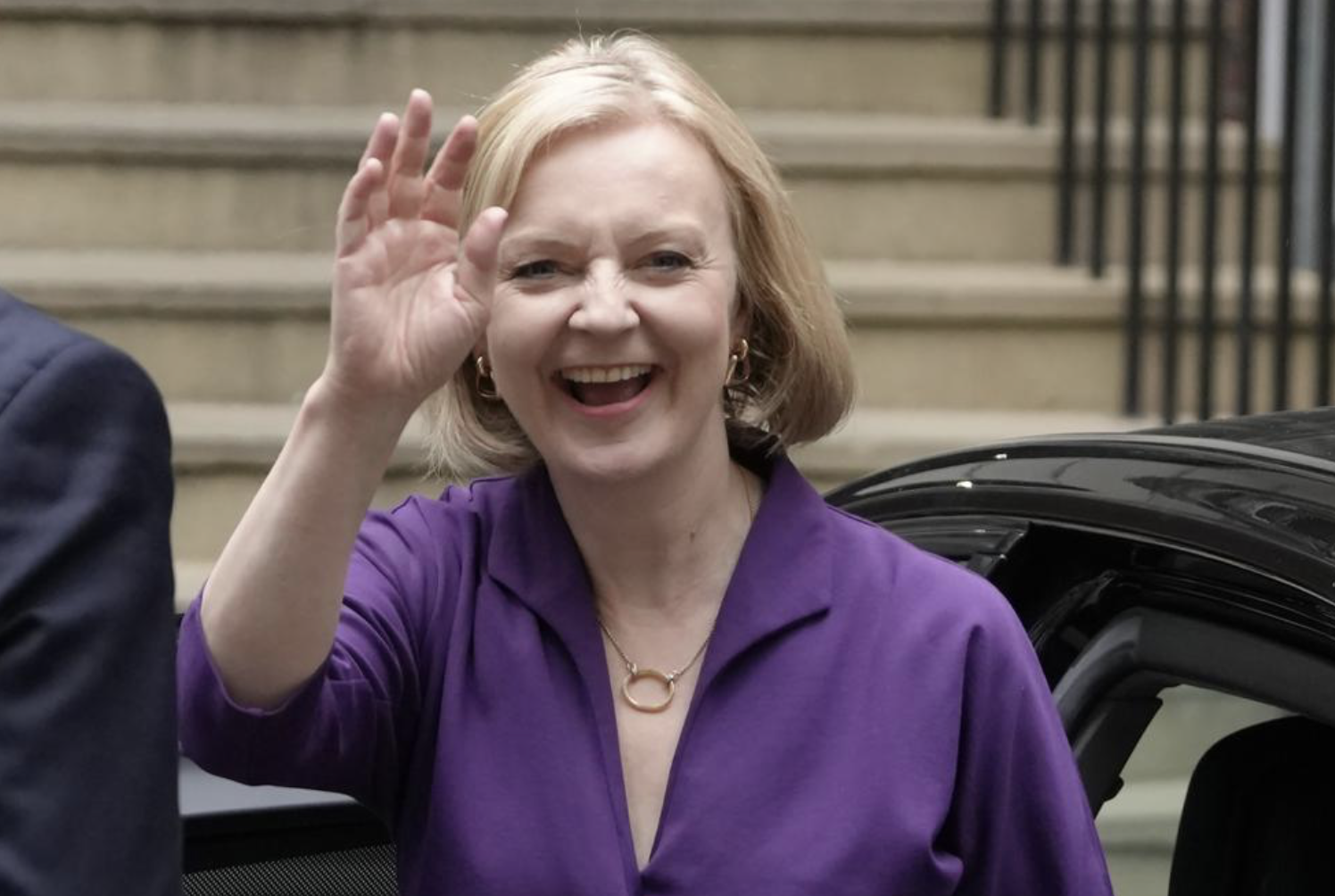 credit: ap
The United Kingdom is reconsidering its ban on fracking. The new Prime Minister Liz Truss has lent her support to fracking as a way to get cheap energy.
Many places cannot institute fracking due to limits on seismic activity, or potential for earthquakes. The U.K. government says that it will lift the limits on seismic activity in order to expand the country's fracking efforts.
Fracking involves drilling into the earth for gas. It causes chemical runoff that many say is harmful to humans and wildlife. While others say, that's an old talking point because the technology has improved so runoff doesn't happen.
As you can image environmentalists are not happy about this. The Prime Minister says that she wants to explore fracking only in communities that support the idea.


News By The Numbers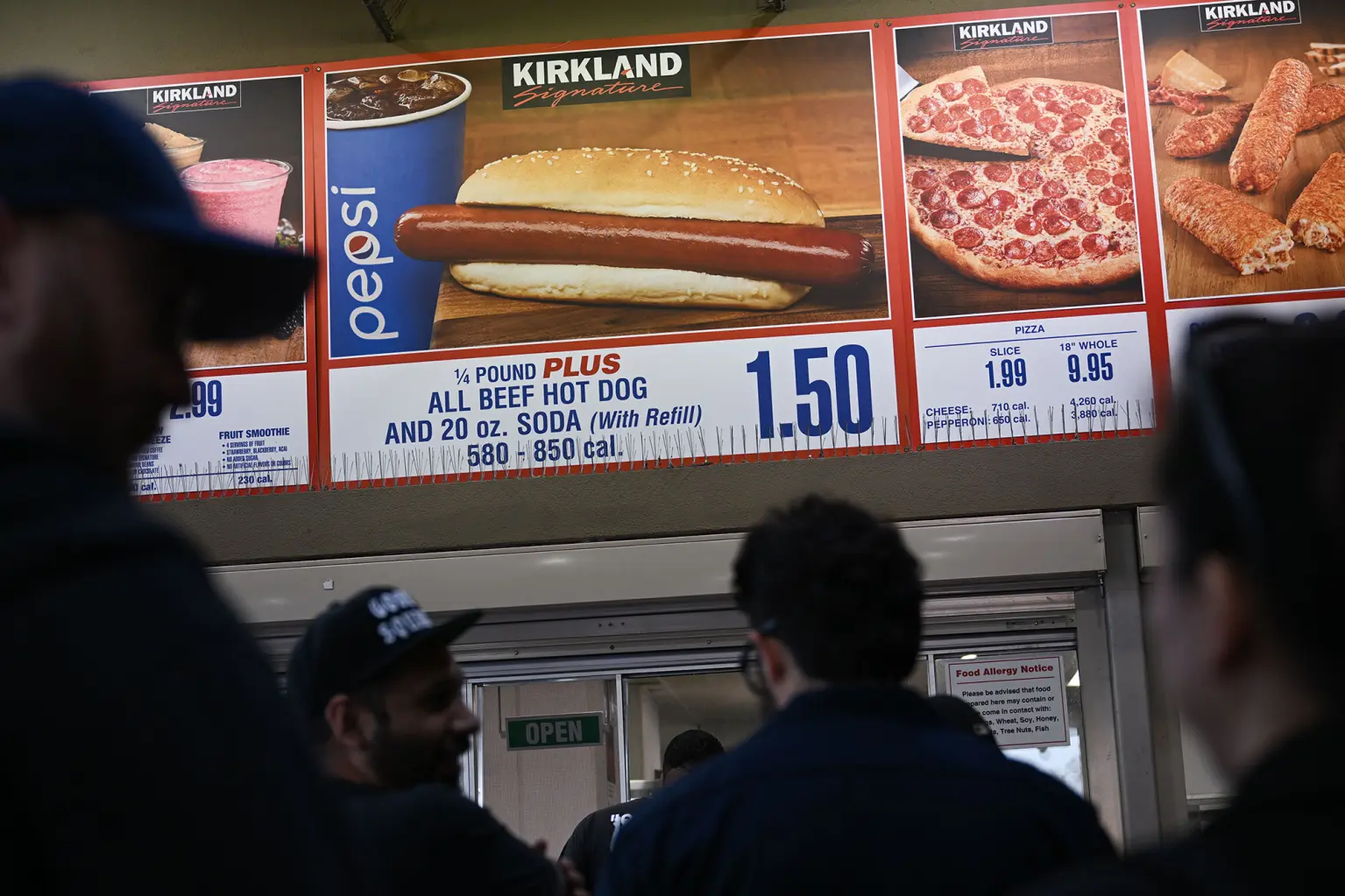 credit: getty
$1.50. That is how much the hot dog and soda combination costs at Costco and that is how much it will remain, inflation be damned.
310 weeks. That is how long Roger Federer spent as the number 1 ranked tennis player in the world. Watch his emotional retirement speech from this weekend here.
42%. That is how much the cost to charge an EV is up in the U.K., making the cost per mile nearly the same as it would be for a diesel car.


The U.S. Government Just Got Bigger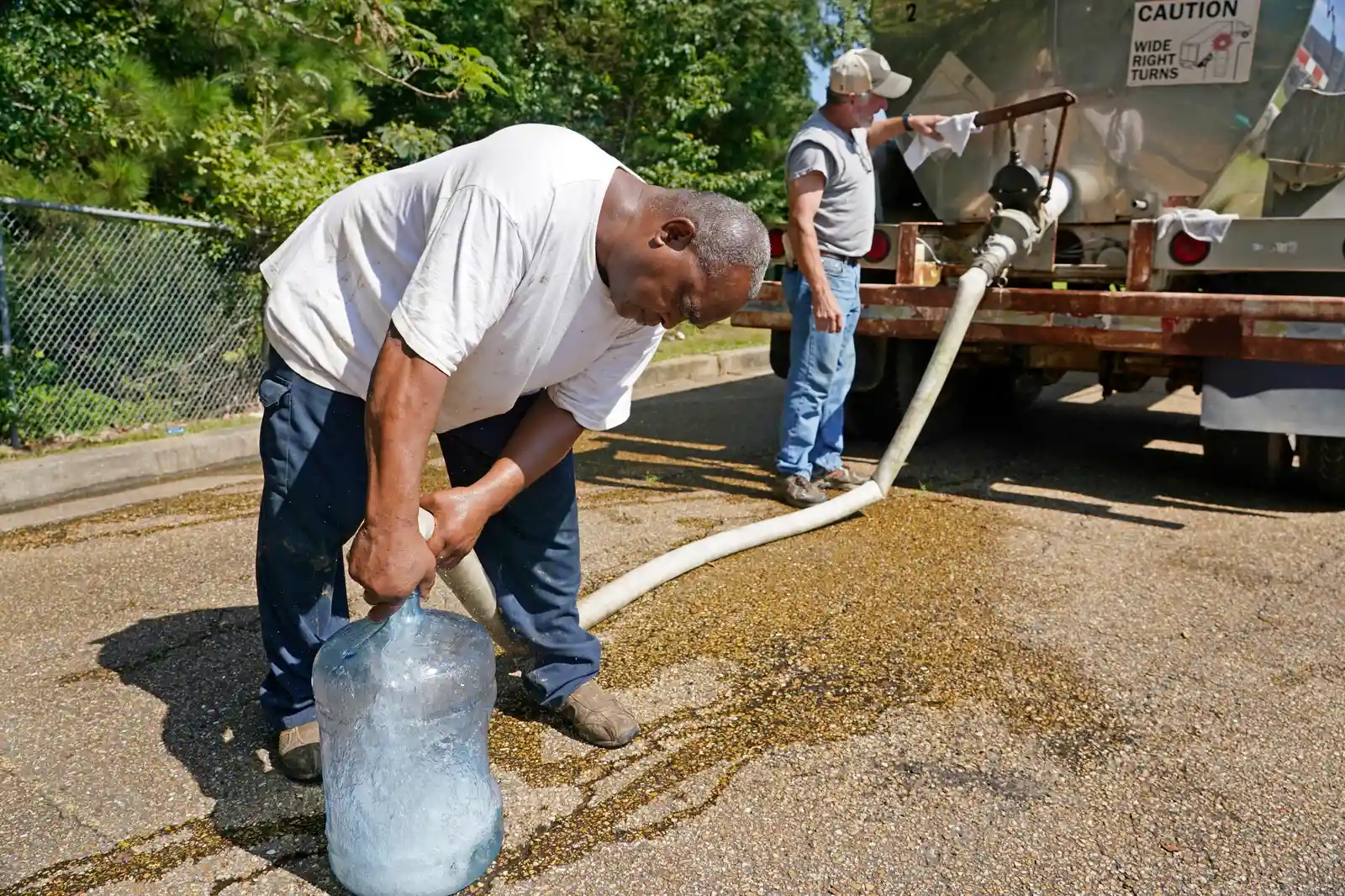 people filling up clean water in Jackson, Mississippi credit: getty
The United States launched a new agency to protect disadvantaged people from climate change. It is called the Office of Environmental Justice and External Civil Rights.
According to Reuters, the office "will engage with and give technical assistance to communities to ensure that they can access grants, enforce federal civil rights laws and provide help with environmental conflict resolution."
This comes at a time when clean drinking water is not a given in the U.S. There is no question that harsher living conditions based on extreme weather harm poor communities first. The new office will direct 200 new EPA employees into this new office.
Some concerns: How will the $60 billion investment in this new agency pay off to relieve climate impact? Why hasn't the White House given any predictions on the actual impact on the spending for its climate initiatives? And is there a danger with framing these issues as civil rights that could backfire on the poorest amongst us?


What's Trending?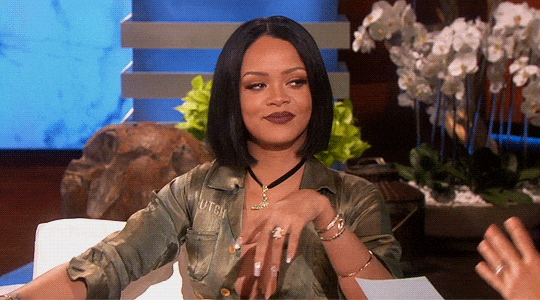 credit: giphy
Rihanna is trending because she will headline the Apple Music Super Bowl halftime show, formerly the Pepsi Super Bowl halftime show.
Jen Psaki is trending because she was a guest on Meet the Press and she admitted that crime is the biggest vulnerability for Democrats in the upcoming elections, especially in Pennsylvania. And in the same weekend, this happened at a Wawa in the state.
The Crown is trending because season 5 now has a new teaser trailer and release date of November 9. In anticipation of the popular Netflix show, a "senior royal source" said that the show is "drama not documentary." Buckingham Palace is not thrilled to have the public reminded of the new King's rocky past with his first wife Diana, Princess of Wales.


Share The Love
Become a friend of Redacted by sharing this newsletter with someone you love.
When you do, we don't just give you a pat on the back and say, "Well done old sport." We give you actual rewards that'll make everyone jealous.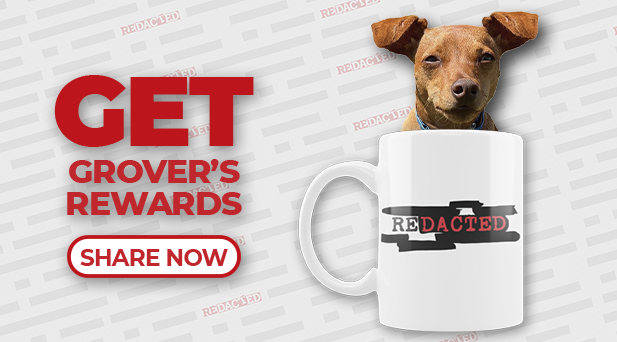 Or copy & paste your referral link to others: