| TOGETHER WITH | |
| --- | --- |

Happy Wednesday.
Japan beat the U.S. in the World Baseball Classic championship game on Tuesday. The next tournament will be in 2026 but the MLB season starts a week from Thursday. Play ball!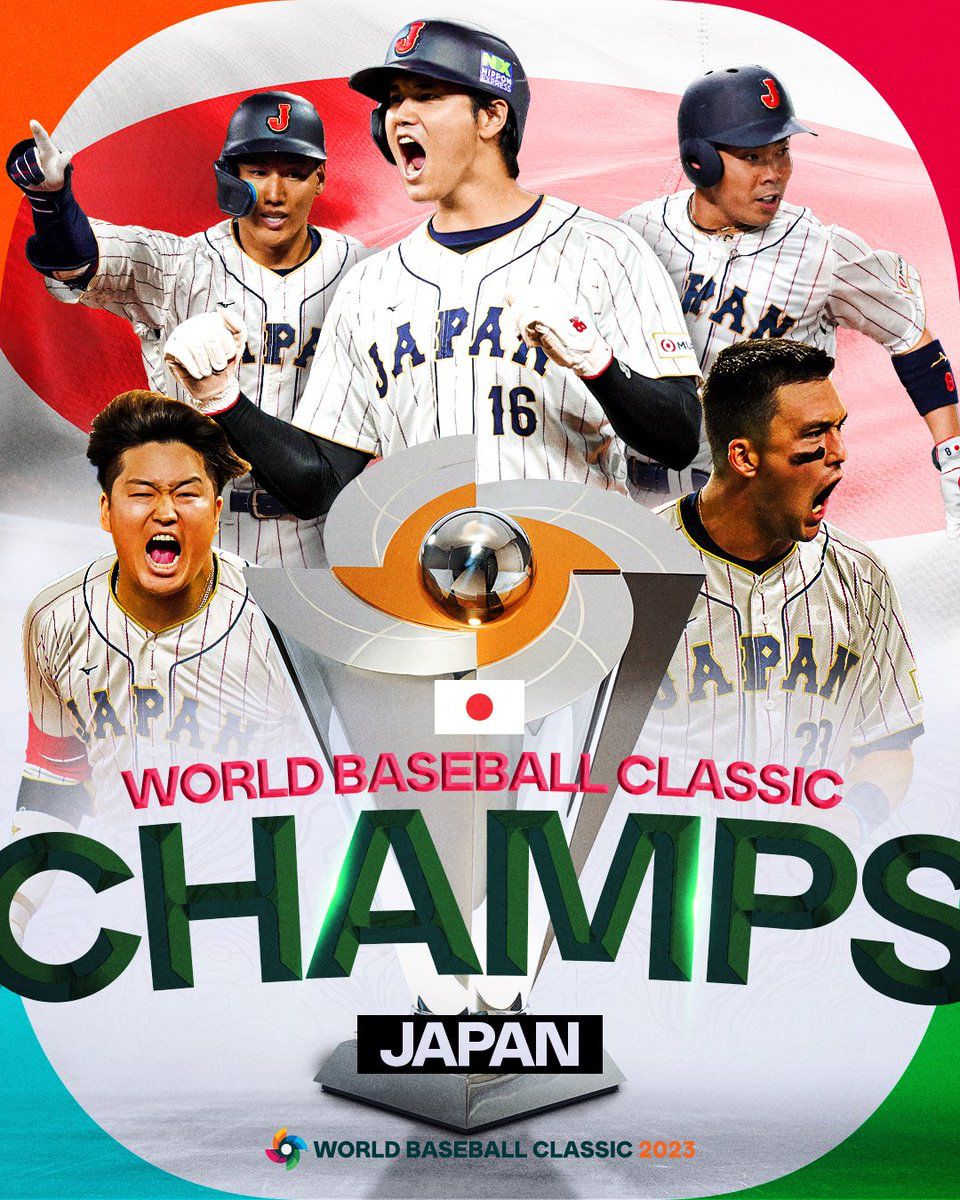 credit: twitter
In Case You Missed It. 
🚨 A 6.5-magnitude earthquake hit Pakistan and Afghanistan on Tuesday. At least 12 people are reported dead.
⛽️ The European Union unveiled a plan to continue selling gas-powered cars if they run on e-fuels. We discussed the specifics of this in this episode of Redacted.
🇬🇧 Inflation in the UK hit 10.4% in February.
🐕 New legislation in California would ban the use of dogs in police arrests.
🚀 An investigation from the Guardian found that the U.K. launched airstrikes that killed civilians in Iraq between 2016 and 2017.
💰 Disney may be planning to announce more layoffs.
💻 Google announced its ChatGPT competitor called Google Bard.
📺 You can watch last night's full Redacted live show right here.


| | | | |
| --- | --- | --- | --- |
| | Gold | $1,944.13 | |
| | | | |
| --- | --- | --- | --- |
| | Silver | $22.44 | |
| | | | |
| --- | --- | --- | --- |
| | Bitcoin | $28,166.89 | |
| | | | |
| --- | --- | --- | --- |
| | Dow | 32,560.60 | |
| | | | |
| --- | --- | --- | --- |
| | S&P | 4,002.87 | |
| | | | |
| --- | --- | --- | --- |
| | Nasdaq | 11,860.11 | |
*Stock data as of market close, cryptocurrency data as of 5:00pm AM.


The Lead: Massive Moves in Moscow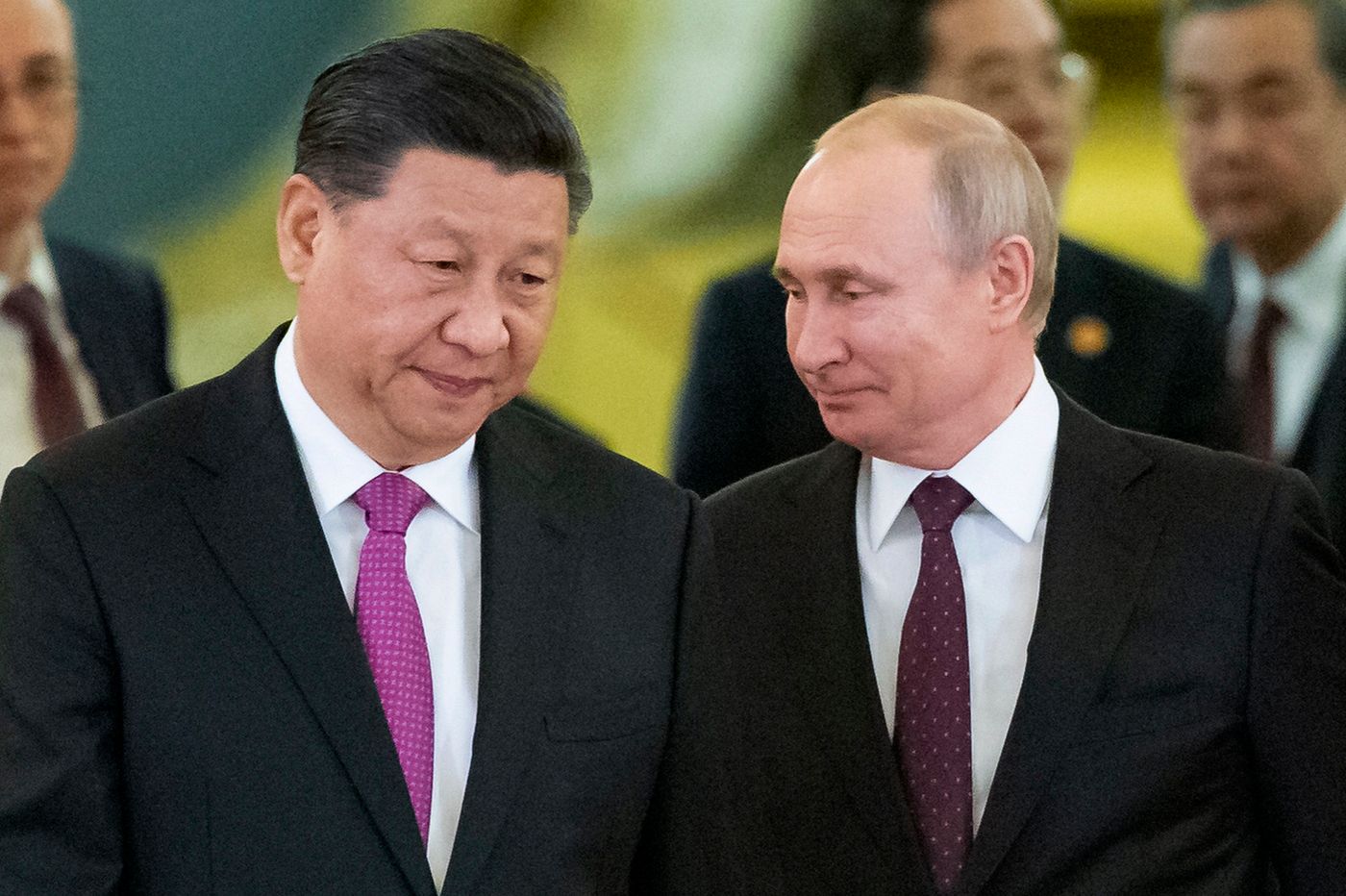 credit: ap
The Presidential powwow between Russia and China wrapped up with more than a dozen new cooperative declarations.
A video of Chinese President Xi Jinping departing company with Russian President Vladimir Putin showed President Xi saying this: "Right now there are changes the likes of which we haven't seen for 100 year. And we are the ones driving these changes together."
What changes?
The two nations now have cooperative agreements regarding trade, industry, science and military. Russia has endorsed China's plan for peace in Ukraine and endorsed the Chinese yuan in trade settlements with countries in Asia, Africa and Latin America.
President Xi is scheduled to speak with Ukrainian President Zelensky in the coming days.


Guess Who's Tracking You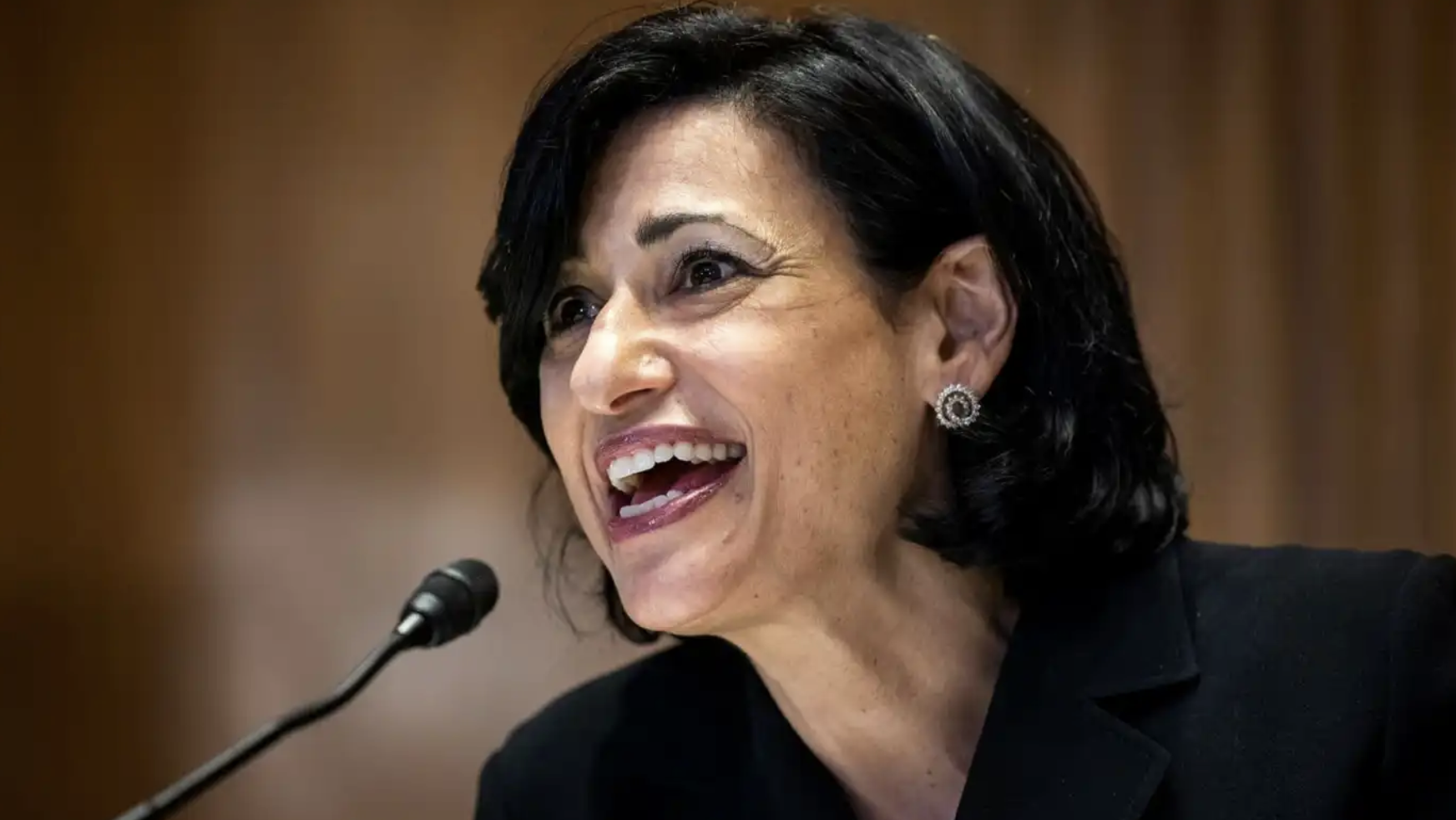 CDC head rachel walensky credit: ap
The CDC purchased data and tracking to monitor who complied with lockdowns during the pandemic. This is according to contracts obtained by The Epoch Times.
The contracts show that the CDC paid one firm $420,000 and another firm $208,000 to access users' location data from at least 55 million mobile devices.
According to The Epoch Times, "the CDC said it would be using the tracking data to 'assess home-by-hour behaviors (i.e. curfew analysis) by exploring the percentage of mobile devices at home during a specific period of time.' The data could also be integrated with other information 'to provide a comprehensive picture of movement/travel of persons during the COVID-19 pandemic to better understand mandatory stay-at-home orders, business closure, school re-openings, and other non-pharmaceutical interventions in states and cities.'"
These contracts were signed in 2021, far after any mandatory lockdowns in 2020. Why did they need this? The CDC never published any studies using this data and did not answer questions about why they wanted it.


The Money App that Works for You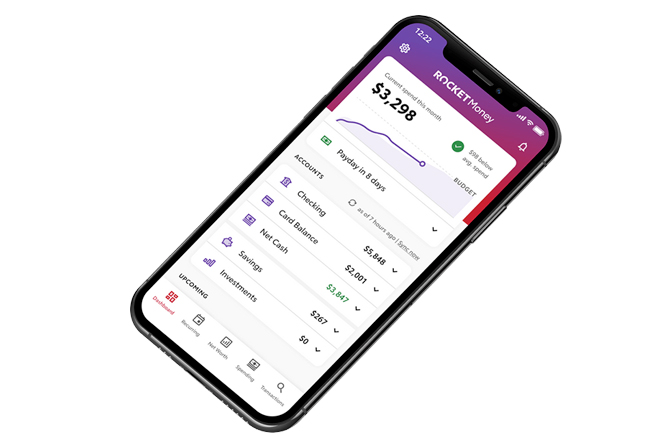 Stay on Top of your Spending 
Are you WASTING MONEY on subscriptions? 80% of people have subscriptions they forget about. Maybe for you, it's an unused Amazon Prime account or a Hulu account that never gets streamed.
You have to check out this amazing FREE app that will help you track all of your expenses – and because of it, users will no longer waste money on subscriptions. You might have heard of it: it's called Rocket Money, formerly known as Truebill.
Do you know how much your subscriptions REALLY cost? Most Americans think they spend around $80 a month on subscriptions when the actual total is closer to $200+. That's right – you could be wasting hundreds of dollars each month on subscriptions you don't even know about.
Get rid of useless subscriptions with Rocket Money now. Go to RocketMoney.com/REDACTED. Seriously, it could save you HUNDREDS per year.


Ukraine's Human Rights Abuses 
Ukrainian citizen taped to a telephone pole by a member of Ukraine's Nazi led Azov army battalion credit: twitter
The U.S. State Department released an updated report on Human Rights in Ukraine, and it honestly reads like a big bag of excuses. This is a report the State Department releases every year, and every year they admit that Ukraine is a serious offender of human rights.
Only this year, it is because of Russia. The report admits that Ukraine does the following bad things: "unlawful or arbitrary killings; forced disappearances; torture and other cruel, inhuman, or degrading treatment or punishment; harsh or life-threatening prison conditions; arbitrary arrest or detention; serious problems with the independence of the judiciary; restrictions on freedom of expression, including for members of the media, violence or threats of violence against journalists, unjustified arrests or prosecutions of"journalists, and censorship; serious restrictions on internet freedom; refoulement of refugees to a country despite risks they would face torture or persecution; serious acts of government corruption; lack of investigation of and accountability for gender-based violence; crimes or threats of violence motivated by antisemitism; crimes involving violence or threats of violence targeting persons with disabilities, members of ethnic minority groups, and lesbian, gay, bisexual, transgender, queer, and intersex persons; and the existence of the worst forms of child labor."
But, the report says, Ukraine is "not comparable to the scope of Russia's abuses." Also, the report says that Ukraine had to do a lot of these things because of the conflict with Russia. Except previous years' reports admitted that Ukraine was doing these things long before the conflict began.
Are we saying Russia did not do those things too? No. Are we saying that Ukraine should get a pass because Russia did those things? Absolutely not. We are merely questioning why the State Department wants to give Ukraine a pass for corruption and give them the "they did it too" excuse. We are also questioning why the U.S. wants to continue supporting a country that it admits has been guilty of human rights abuses for years now. And yet that is what it will do. This week, U.S. committed to send Ukraine an extra $350 million in weapons and equipment for this "expected spring offensive."


What's Trending?
credit: lions gate
Lance Reddick is trending because he died unexpectedly last week and the cast of John Wick 4 wore blue ribbons to honor him at the movie premiere on Monday. Reddick played the concierge at the Hotel Continental.
Gwyneth Paltrow ski collision is trending because people are following a trial in which the actress and another skier are accusing one another of hurting one another. A lawyer in the case made the argument that it is the uphill skier's responsibility to avoid other people and that is correct! The trial is being livestreamed on Court TV for those who miss the Johnny Depp trial and need to fill a void.
GameStop stock is trending after the company announced a quarterly profit for the first time in two years and the stock rose 45% in after-hours trading.


News By The Numbers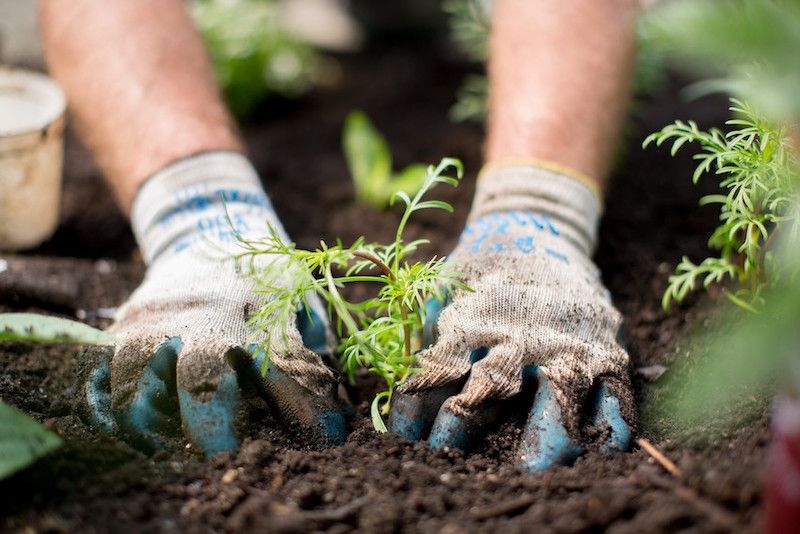 credit: twitter
$120. That is how much a large truckload of animal poop compost costs from a Zoo in Seattle. They call it Zoo Doo.
$9.25 million. That is how much the City of Philadelphia will pay to settle a class action lawsuit over the city's response to George Floyd protests in 2020. This money will go to protestors, not small business owners whose businesses were vandalized. Nothing for them.
$3,200. That is the fine for parking a non-electric vehicle in an EV charging spot in Australia.
$160,000-$180,000. That is how much the cancer drug Xtandi costs in the U.S. The government declined to force Pfizer and Astellas to lower the price on Tuesday.


The Trouble with Birth Control Pills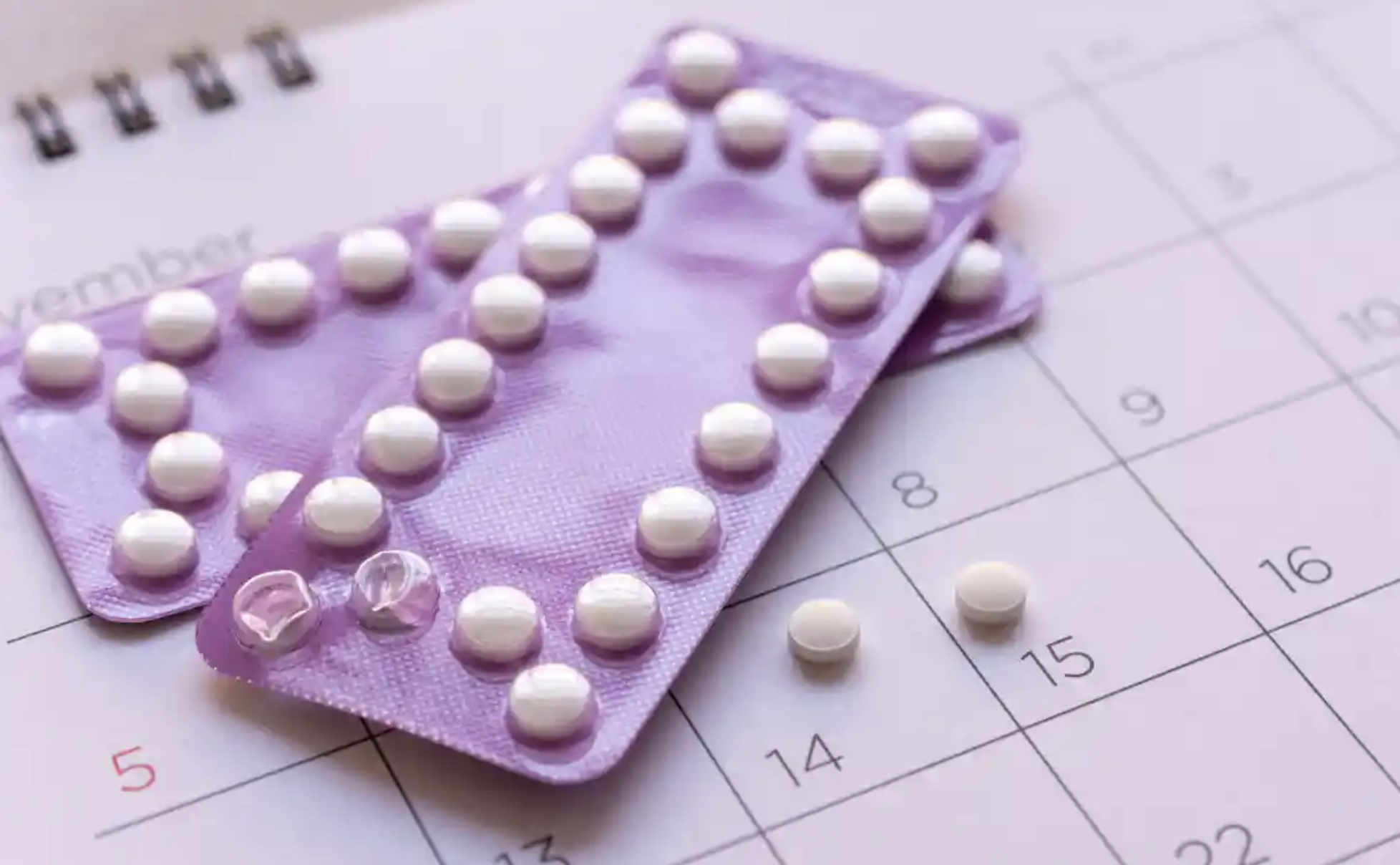 credit: istock
Hormonal birth control is associated with a 20-30% high risk of breast cancer, according to a new study.
The study looked at the use of progestogen. It found that it is, in fact, associated with higher risks of cancer but this risk declines after a woman stops taking these oral contraceptives.
The study followed 9,498 women who developed breast cancer between the ages of 20 and 49. They found that the risk of breast cancer increased with age.
A spokesperson for Cancer Research UK, which funded the study, said that this research should not discourage people from taking the pill. But certainly, it should factor in the decision!


SUPPORT INDEPENDENT JOURNALISM!
Click here to go to our store to grab some of our exclusive Merchandise.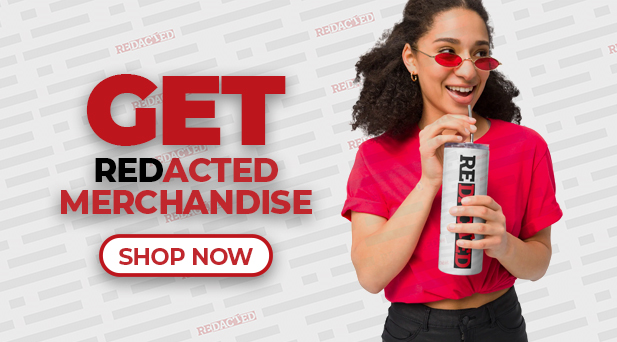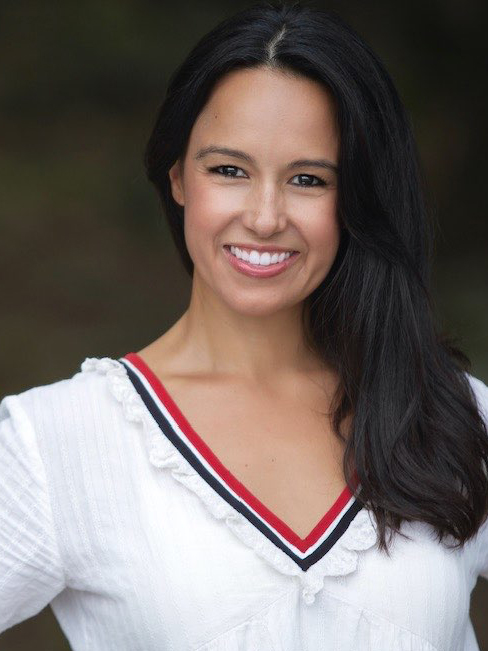 This newsletter is written and researched by Natali Morris.
Please feel free to reach Natali at

[email protected]


for any editorial feedback.