| TOGETHER WITH | |
| --- | --- |

Happy Thursday.
French's Mustard partnered with Skittles to make a limited edition mustard-flavored candy. Yes or no to this pairing? (I vote no.)
credit: French's
In Case You Missed It.
🇲🇱 Mali has removed French as its official language.
🎤 Singer Sinead O'Connor died at the age of 56.
👔 A Taliban official has suggested banning neckties in Afghanistan.
🤦🏻‍♂️ A man who beat two babies to death and was previously on death row is now reportedly awaiting breast implants at a California women's prison.
🗳️ Ukrainian President Zelensky has canceled elections in Ukraine that were set for October, citing a state of emergency.
🇸🇾 Russia says that the U.S. is flying drones "dangerously close" to their fighter jets in Syria.
🇮🇱 Israel's Supreme Court will take up the case about the new judicial overhaul that recently passed.
📈 The Federal Reserve raised interest rates to 5.5% on Wednesday.
📺 Redacted is back live tonight at 4PM Eastern Time. Please join us right here.


| | | | |
| --- | --- | --- | --- |
| | Gold | $1,975.97 | |
| | | | |
| --- | --- | --- | --- |
| | Silver | $24.96 | |
| | | | |
| --- | --- | --- | --- |
| | Bitcoin | $29,479.33 | |
| | | | |
| --- | --- | --- | --- |
| | Dow | 35,520.12 | |
| | | | |
| --- | --- | --- | --- |
| | S&P | 4,566.75 | |
| | | | |
| --- | --- | --- | --- |
| | Nasdaq | 14,127.28 | |
*Stock data as of market close, cryptocurrency data as of 5:00pm AM.


Lead: U.S. In Possession of Alien Bodies and Alien Craft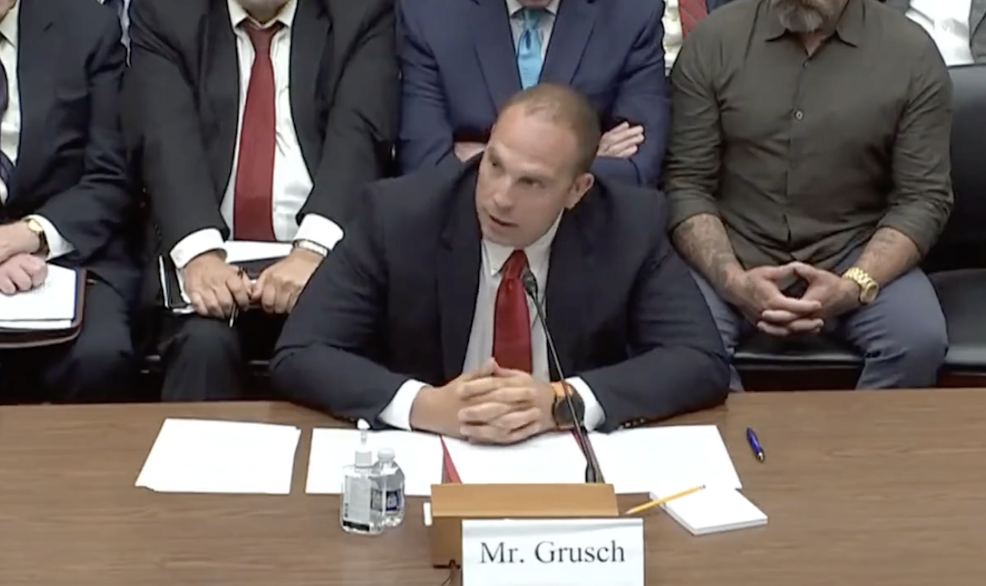 credit: twitter
On Wednesday, Congress held a hearing about UAP's or "unidentified aerial phenomena." This is government-speak for UFO.
During the hearing, U.S. intelligence official David Grusch, a whistleblower, testified under oath before Congress that the United States has the bodies of alien pilots who were recovered from crashed UFO's. He also said that we have crashed craft and that he will give more details about that in separate closed-door hearings.
Grusch also said the government and private defense companies have black budget projects illegally using Pentagon funding to reverse engineer alien craft. Several members of Congress were not happy to hear this. Congressman Tim Burchett said that this is yet another reason that the Pentagon should be audited. Cute idea, right?
Join us today on Redacted as we speak to physician and founder of the Disclosure Project, Dr. Steven Greer on the matter!


Covid Vaccines and Myocarditis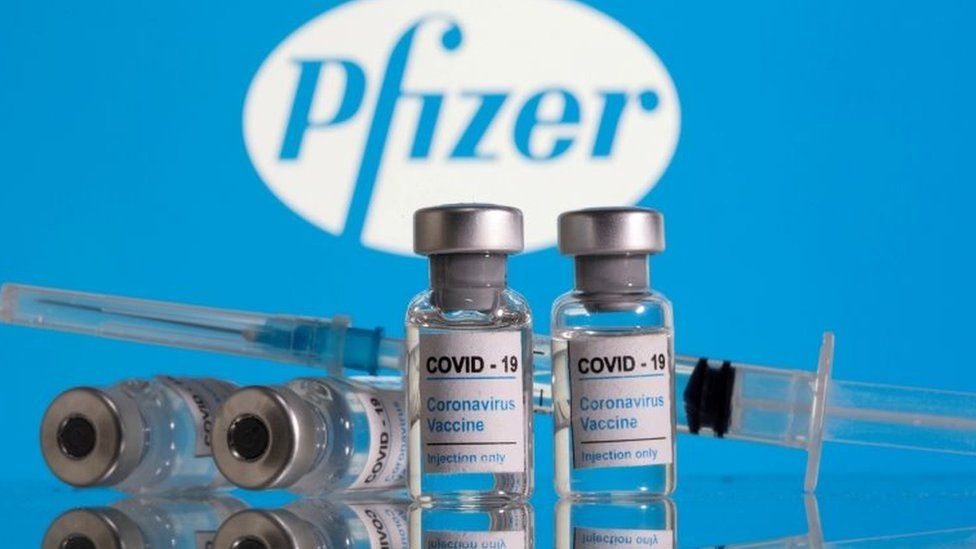 credit: getty
Two recent Covid studies are concerning and deserve our attention.
The first comes from the Department of Cardiology and Cardiovascular Research Institute in Basel, Switzerland. They studied the administration in of the Moderna booster on 777 people. They found that "vaccine-associated myocardial injury was far more common than previously thought, being mild and transient, and more frequent in women versus men."
Specifically, they found that approximately 5.1% of participants had increased troponins, a marker of cardiac damage and one in 35 had vaccine-associated myocardial injury. In an analysis of this by Dr. John Campbell says that "if regulators around the world don't take notice… they are at best negligent."
Another study of Covid mask requirements found that mask mandates did not prevent Covid contraction in Massachusetts. On the contrary, the Cornell University study shows that "districts that dropped mask mandates first experienced the largest decreases in cases (22% drop vs 12% in the masked districts)."
Studies on masks and viral transmission done before the pandemic had already indicated that this would be the case but we all lost our minds about masks anyway. Now the data is telling us what the data had already told us.


Time To Move Into Precious Metals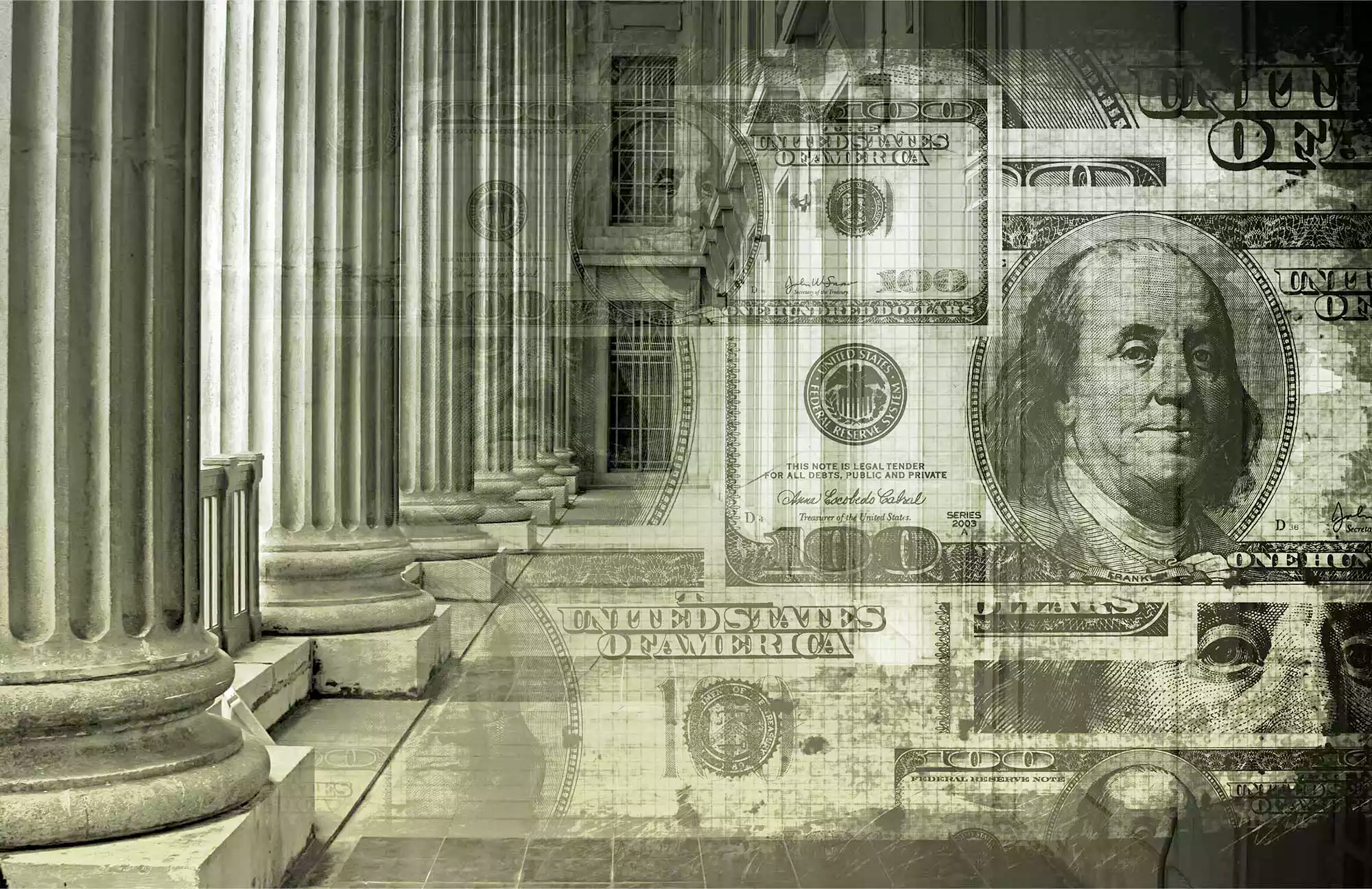 Experts expect gold to hit $3,000 an ounce this year and America's largest precious metals company Lear Capital is giving away one ounce of silver for every ounce of gold you buy! They're also giving you $250 in your account. That's free money.
So the U.S. dollar continues to collapse, and Gold and Silver just hit a nine-month high as investors started pouring back into precious metals. If you have your retirement in a dollar format, then it will continue to lose value every day that it's there in a bank. It's time to move some of your retirement into gold and silver and away from government currencies.
Gold and Silver have sustained for over 4,000 years while every government currency in world history has collapsed. Every one of them. Will this time be any different? Of course not.
Right now, you can get a FREE gold kit and learn how gold and silver can help you protect your family against these central banks. Visit LearRedacted.com right now to get your TOTALLY FREE Gold Kit and start taking action today.


Not So Fast For Hunter Biden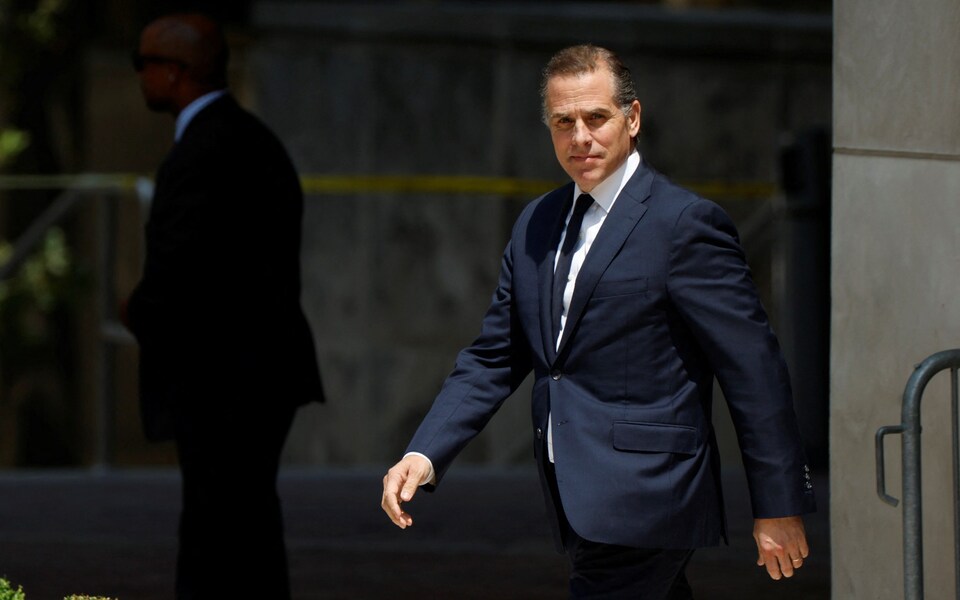 credit: reuters
A judge rejected a plea deal from President Biden's son Hunter Biden in court on Wednesday. It has been called a "sweetheart" deal or a hand slap. It's hard to argue that it isn't.
Hunter Biden had pled guilty to tax offenses and gun possession despite copious evidence of drug abuse, trafficking prostitutes across state lines, paying for sex services out of his business accounts and accepting foreign bribes. Two IRS whistleblowers have testified to Congress that the Bided administration has obstructed the investigation into all of the above and more.
In a court in Delaware, Judge Maryellen Noreika refused to sign off on the plea agreement, citing serious "concerns." She said that this deal had "non-standard terms" and "broad immunity," and she gave both sides 30 days to present her with a new one.
Hunter Biden's lawyers hoped that this guilty plea would shut down other investigations into his financial affairs and the judge is not having that.
This shuts down the Biden administration's hopes of making this disappear easily.


News By The Numbers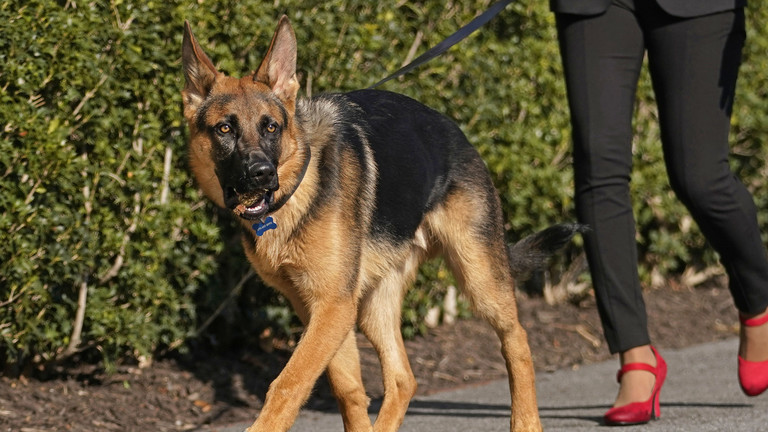 Credit: ap
7. That is how many Secret Service agents that Commando, the German shepherd that belongs to President Biden, has bitten in just a four month period.
$4,000. That is how much some families spend to hire sorority consultants to get their daughters into prestigious sororities. Didn't know this was a thing.
4-6 months. That is how long the U.S. is taking to process passport applications and delays are said to be getting worse.
2,000. That is how many dead penguins washed up on the coast of Uruguay in recent weeks. Officials say the cause of death is a mystery.


What's Trending?
credit: twitter
Mitch McConnell because he froze for several minutes while at a press conference before being led away. He was seen walking away a few minutes later and said he was fine.
Kevin Spacey is trending because he was found not guilty of sexual assault in a court case in the U.K.
Alison Rose is trending because the bank CEO is stepping down after a scandal around Nigel Farage's bank account.
#lazygirljobs is trending. This is a trend where Gen Z girls brag about having reasonably-paid low-demand jobs. It's the opposite of Lean In. Kind of like Lean Out.


U.S. Killing Civilians in Syria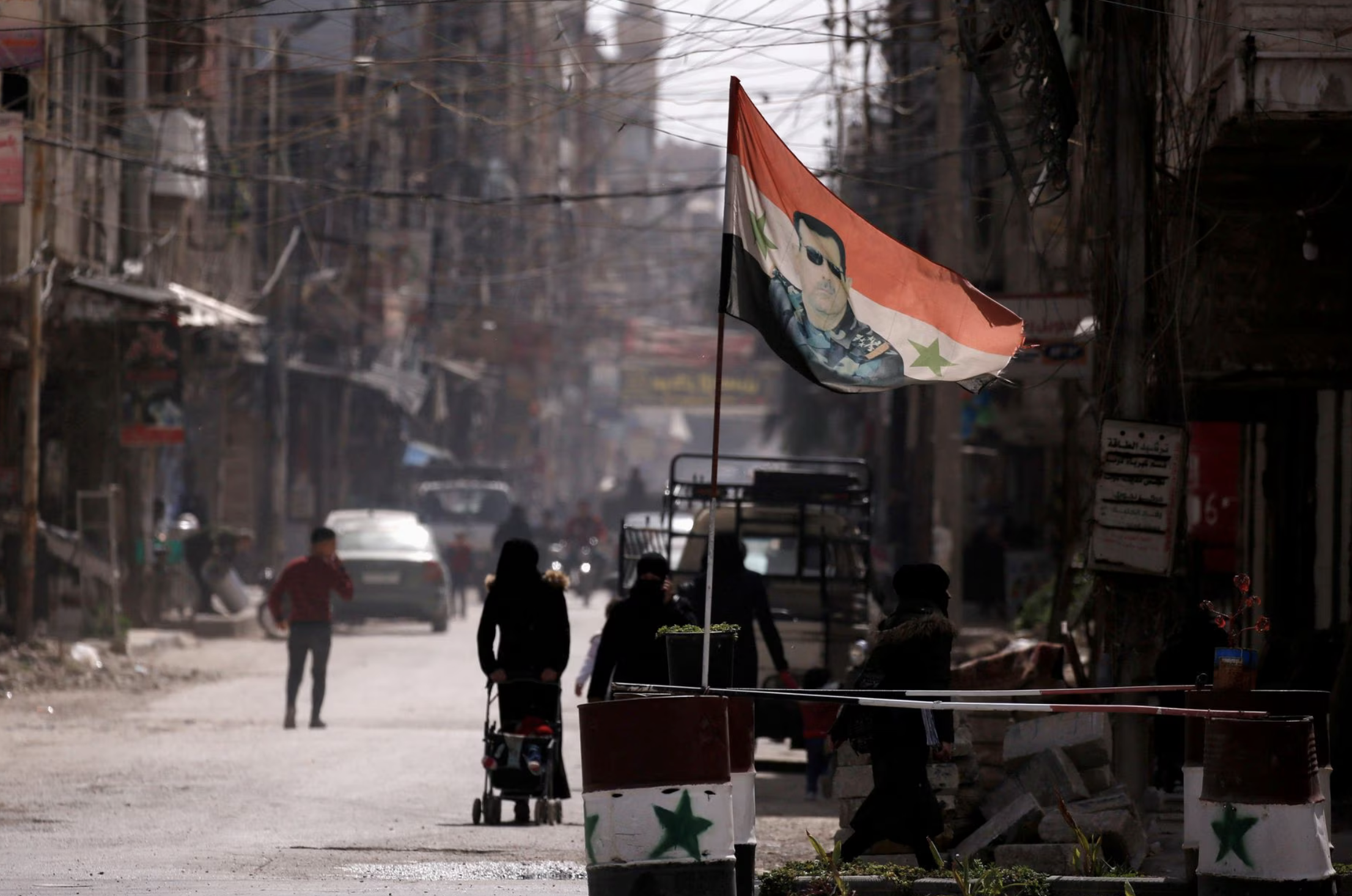 credit: reuters
A new report shows that the U.S. military has been killing civilians in Syria, despite what the Pentagon says. Specifically, it refers to the 2019 raid on ISIS founder Abu Bakr al-Baghdadi that led him to blow himself up.
At the time, President Trump said it was "impeccable." Precise. No civilians were hurt. The report shows just the opposite. It shows that the U.S. fired on people it had no idea were combatants, and the U.S. fired first, despite assertions that the men were hostile.
The men were not combatants. They were workers at an olive press. The U.S. opened fire on them, they ran from the van and they killed them. One man survived but he lost his arm.
We only know this because NPR sued the Pentagon under the Freedom of Information Act to release documentation of the airstrikes, and it obtained a redacted copy of the Defense Department's confidential 2020 report on the incident. When presented with this, the Pentagon spokesperson said this to NPR: "It did not order a formal investigation because it 'deemed the civilian casualty allegations not credible.' It said it had no plans to reassess the allegations. 'We have nothing additional to offer.'"
We will discuss this with Syrian immigrant Kevork Almassian on tonight's episode of Redacted.


SUPPORT INDEPENDENT JOURNALISM!
Click here to go to our store to grab some of our exclusive Merchandise.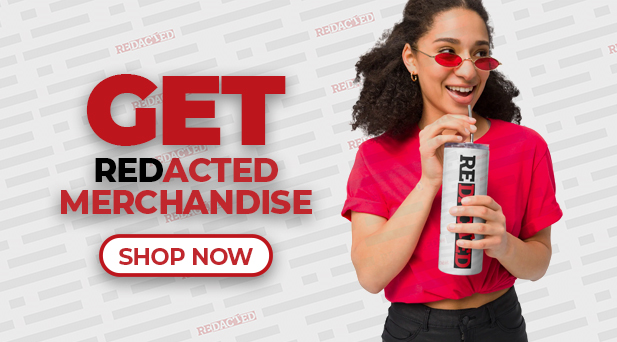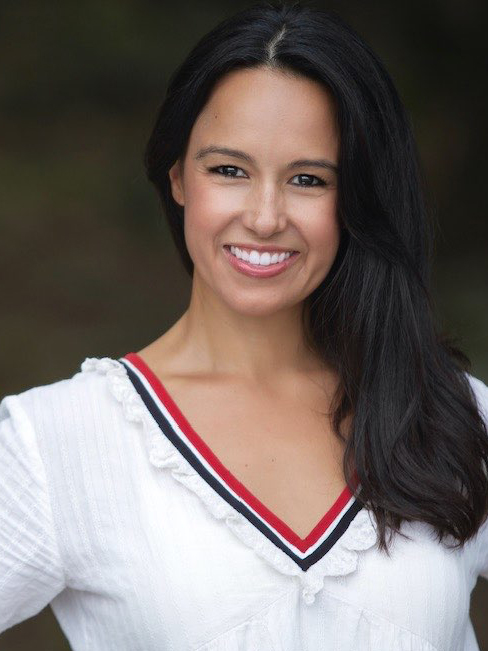 This newsletter is written and researched by Natali Morris.
Please feel free to reach Natali at

[email protected]


for any editorial feedback.