| TOGETHER WITH | |
| --- | --- |

Happy Tuesday.
If you type in the following to Google, you get a pink landing page with flashing pink sparkles: Margot Robbie, Ryan Gosling, Barbie Movie, or director Greta Gerwig.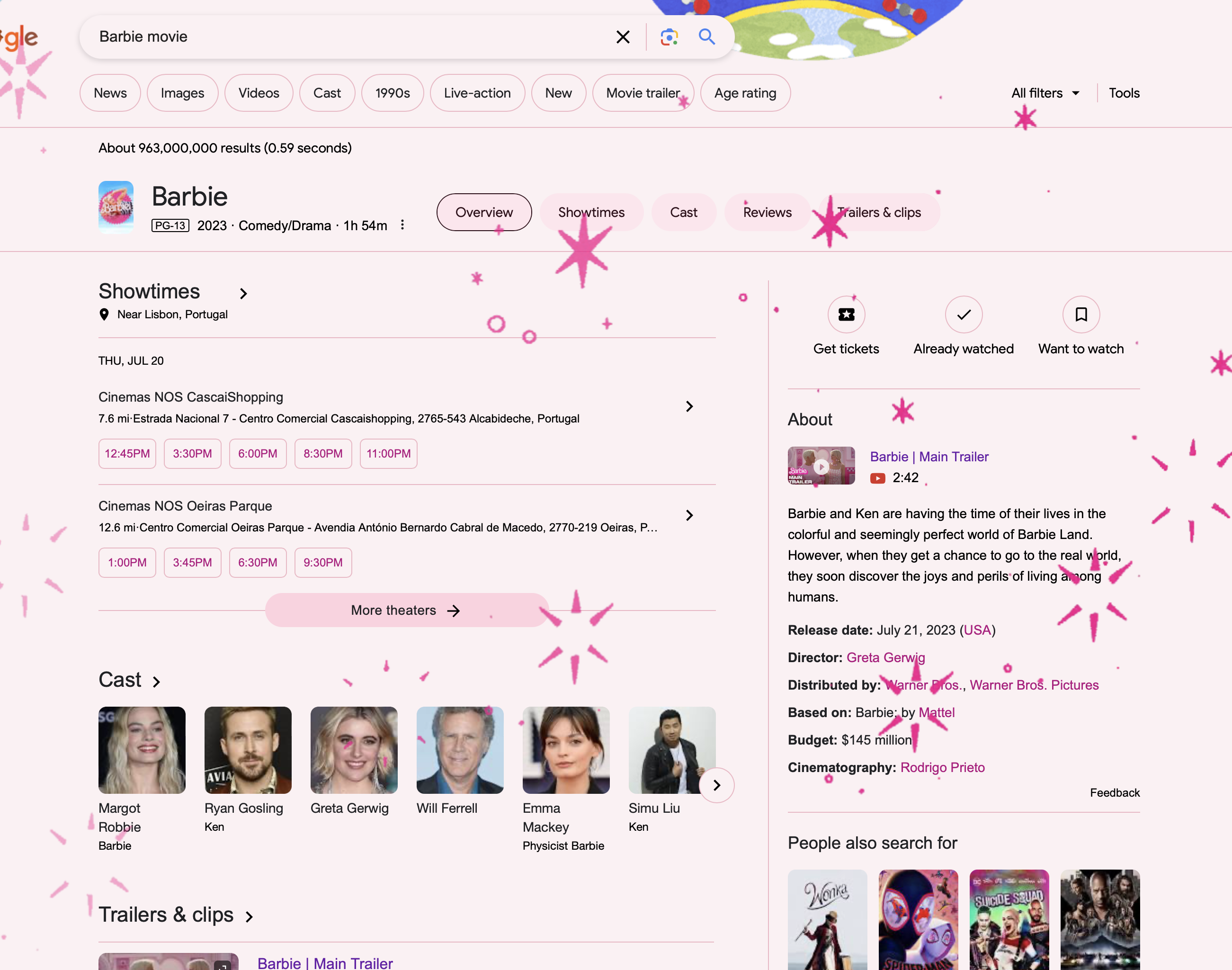 credit: giphy
In Case You Missed It.
🇮🇱 Israel's former Primer Minister Yair Lapid warned that the U.S. is no longer Israel's closest ally. President Biden has invitedcurrent Prime Minister Benjamin Netanyahu to "meet soon."
🗳️ Wagner troops have arrived in the Central African Republic to help secure a constitutional referendum that takes place on July 30.
💸 Experts are warning that the social security increase could be as low as 3% for 2024 compared to 8.7% last year.
💊 The FDA approved an over-the-counter birth control pill that could hit the market in 2024. No pricing has been disclosed.
🇺🇦 The United Nations says that at least 9,200 civilians have died in the conflict in Ukraine.
🧵 Data shows that interest in Facebook's Twitter competitor Threads is not impressive.
📺 You can watch last night's full Redacted show right here. YouTube age-restricted our show last night because they love censorship. I wonder what story they were trying to hide?


| | | | |
| --- | --- | --- | --- |
| | Gold | $1,962.96 | |
| | | | |
| --- | --- | --- | --- |
| | Silver | $24.93 | |
| | | | |
| --- | --- | --- | --- |
| | Bitcoin | $29,970.73 | |
| | | | |
| --- | --- | --- | --- |
| | Dow | 34,585.35 | |
| | | | |
| --- | --- | --- | --- |
| | S&P | 4,522.79 | |
| | | | |
| --- | --- | --- | --- |
| | Nasdaq | 14.244.95 | |
*Stock data as of market close, cryptocurrency data as of 5:00pm AM.


The Lead: U.N. Fumbles Grain Deal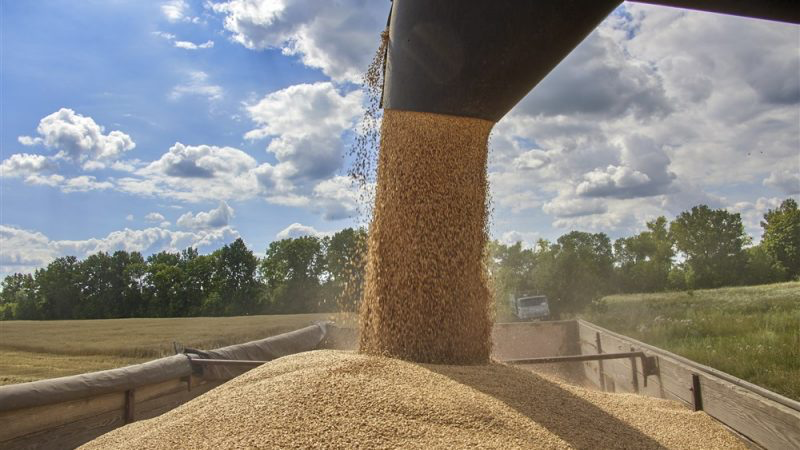 credit: euractiv
Russia will not continue participating in the grain export deal that expires this week. This means that grain shipments out of the Black Sea could come to a halt.
Russia said that the United Nations never held up its part of the bargain. They did not lift sanctions on goods exports as was promised in the deal that was reached in Turkey last year. UN Secretary-General Antonio Guterres admitted as much in a statement.
"I am aware of some obstacles that remained in the foreign trade of Russian food and fertilizer products," he said. "This is precisely why I sent a letter to President Putin with a new proposal to keep the Black Sea Initiative alive."
Kremlin spokesperson Dmitry Paskov said that Russia would return to the deal when the U.N. meets its obligations.
Ukrainian President Zelensky says that they don't need Russia's participation to export grain and they should go ahead anyway.
Ukraine has also said that it wants to amend its constitution to allow military bases to become NATO bases.


Meet Your Next "Deadly" Virus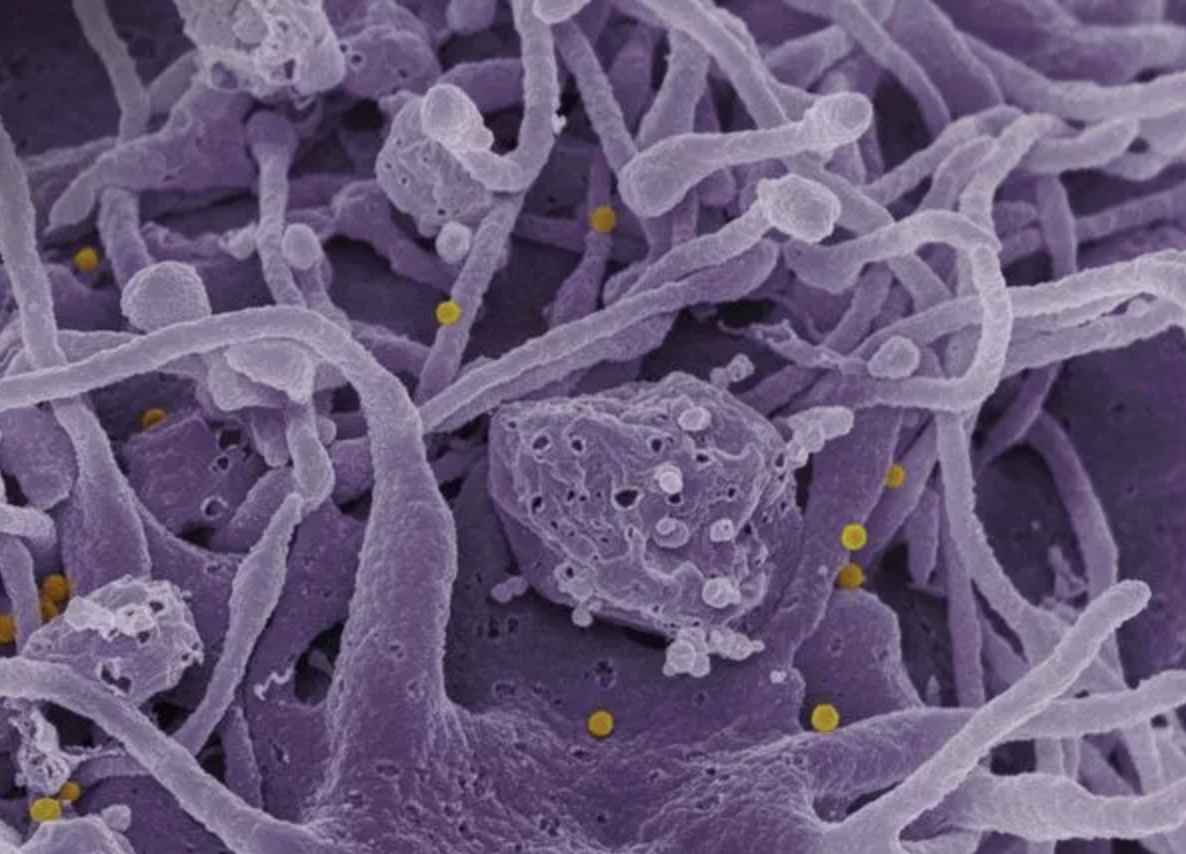 credit: cnn
Is Crimean Congo Hemorrhagic Fever the next fever? The World Health Organization and the media seem to think so.
We are being told that some cases have been reported in Spain and that it most likely will move West. The last case in Spain were in 2016 but more recent deaths have happened in Pakistan.
CCHF is a virus that causes headaches, high fever, back and joint pain, stomach ache and vomiting. It was first described in Soviet-era Crimea and researchers said it was indistinguishable from a Congo virus that caused febrile illnesses. Thus the name. It is transmitted through ticks and livestock but once humans are infected, they can infect one another too. It is said to have a 40-60% fatality rate.
The media is picking up on this as a climate change issue although there is no proof of that. But keep in mind that the WHO has already warned us that they need global powers to address climate change because it could lead to pandemics.


Hey! Nice Shorts!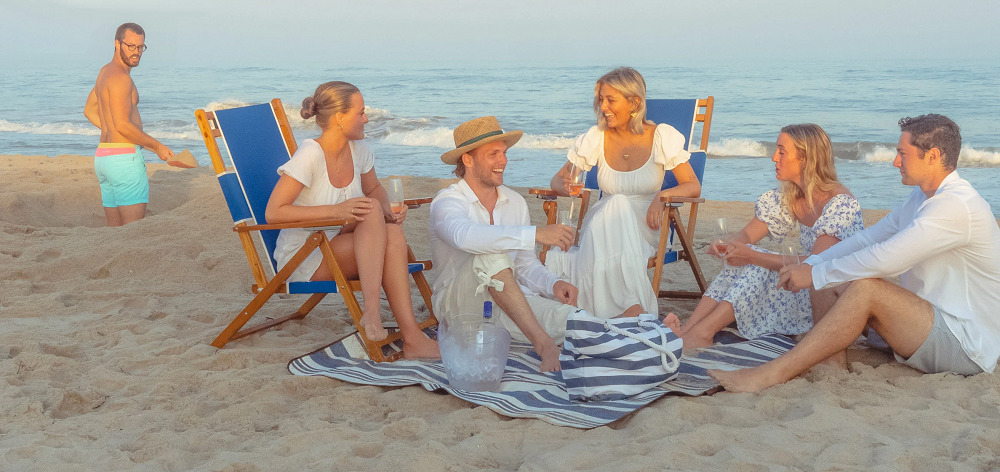 The best khaki shorts you've ever tried!
Birddogs stretch khaki shorts are designed to fit slimmer through the thigh and leg giving you a truly sculpted look.
They fit way better than regular shorts that are made of a stiff, restricting cotton.
Birddogs fixed this issue by inventing cloud-knit fabric that looks just like khaki. Go to BirdDogs.com/Redacted/ or enter promo code [REDACTED] for a free Yeti style tumbler with your order. You won't want to take your birddogs off we promise you.
Try them right now you won't regret it.


Whoops, We Overcounted All Those "Covid" Deaths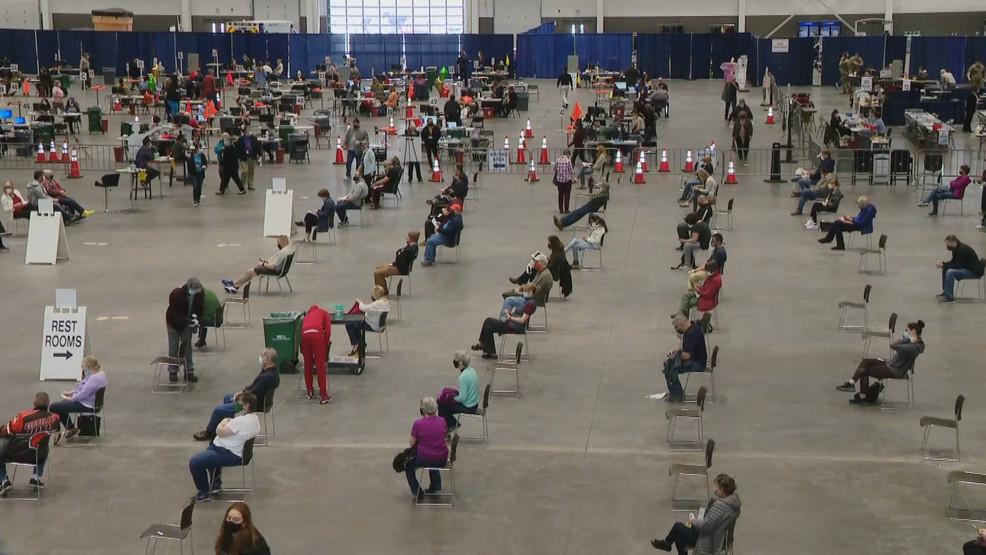 credit: cny
The CDC and the New York Times both now admit that Covid deaths were overcounted during the pandemic and now say that deaths are no longer "historically abnormal."
"The official number is probably an exaggeration because it includes some people who had virus when they died even though it was not the underlying cause of death. Other C.D.C. data suggests that almost one-third of official recent Covid deaths have fallen into this category."
Nice of them to say so after years of refusing to acknowledge this truth.
Meanwhile, the state of California still thinks it is necessary to censor doctors around Covid. The state is trying to get an appeal to put in place Assembly Bill 2098 which would punish doctors for spreading "misinformation or disinformation" about Covid. A judge blocked the bill in January and the state is arguing for it to be reinstated.
In a hearing on Monday, judges seemed critical of this bill. They seemed to agree with Judge William Shubb who ruled in January that "COVID-19 is a quickly evolving area of science that in many aspects eludes consensus."
One judge pointed out that California already has mechanisms to address malpractice with doctors. She also quite rightly pointed out that Covid has a great deal of disagreement in the medical community so it "seems odd" to force doctors to conform to a medical consensus.
Two groups had challenged this law when it was put in place by California Governor Gavin Newsom. One was by a group of five doctors and the other was the Children's Health Defense, presidential candidate Robert F. Kennedy Jr.'s advocacy group. The final ruling is not due for another month.


What's Trending?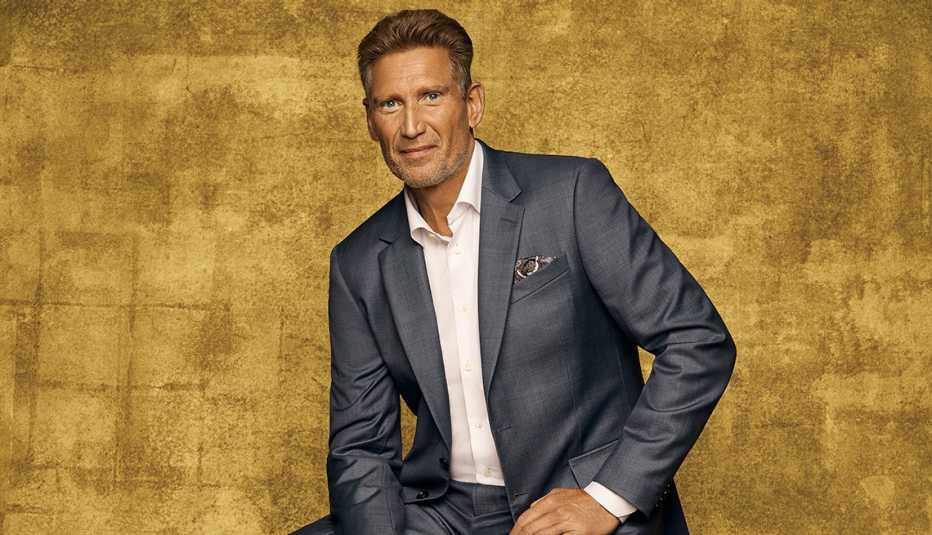 71-year-old Gerry Turner credit: aarp
Golden Bachelor is trending because the dating show The Bachelor is launching a spin-off for older singles. The first Golden Bachelor is 71 year-old Gerry Turner, a widow and grandfather. I like the idea until I consider that it means that older ladies will be reduced to tears over elimination.
Maybelline is trending because of this ad featuring a man modeling bright pink lipstick. Also, I've never seen a beard barrette before.
Miranda Lambert is trending for stopping her concert to tell concertgoers to stop taking selfies while she was singing.


News By The Numbers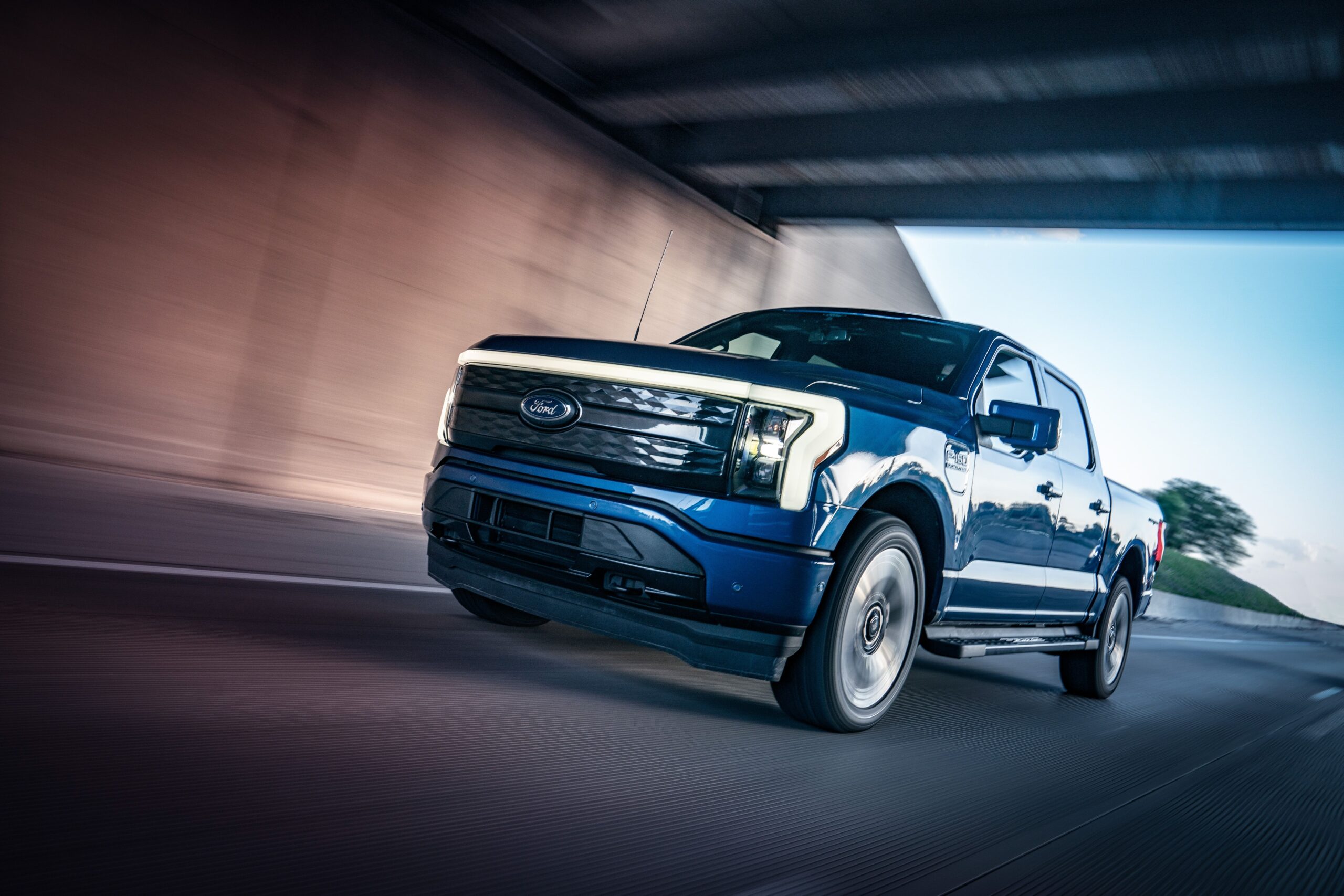 $10,000. That is how much Ford cut the price of its new electric truck, the F-150.
44%. That is how many people age 25 to 34 think it should be illegal to use "the wrong pronouns" for someone who has changed their pronouns, according to a recent poll. Of people aged 35-44, 38% agree that this should be illegal.
52. That is how many countries are close to defaulting on their debt, according to a new report from the United Nations. UN Secretary General Antonio Guterres says that 3.3 billion people live in countries that are spending more on interest payments than on health or education.
50 thousand. That is how many times the Tesla seat-testing robot pretends to be a human butt in order to test out car seats. This video is strangely fun, right?


Big Pharma Gets Another Win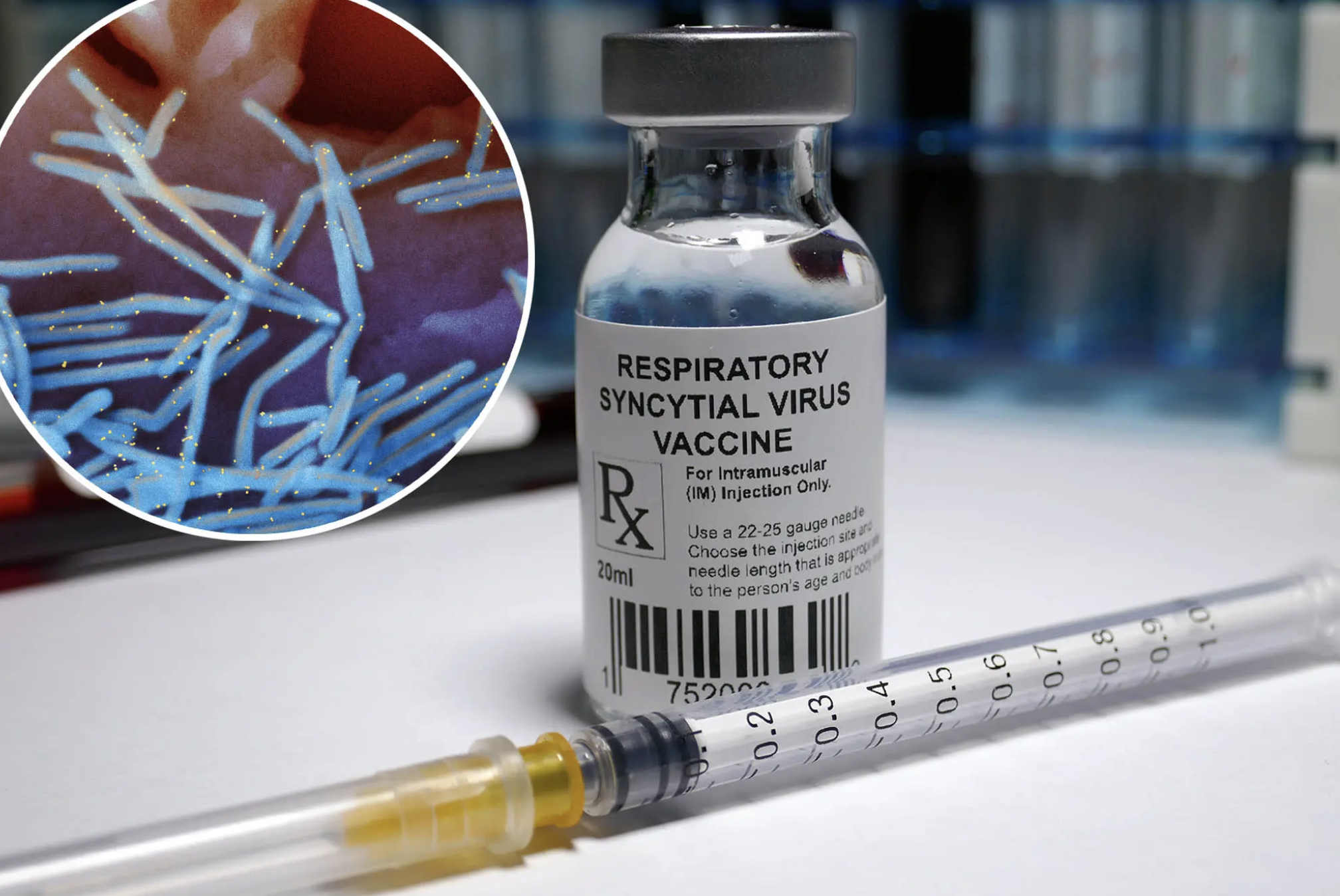 credit: istockphoto
The FDA approved a shot for Respiratory Syncytial Virus or RSV for babies born during RSV season and children up to 24 months old who remain vulnerable to RSV. It is not a vaccine but rather an injection of antibodies.
The shot is called Beyfortus and it is made by AstraZeneca and Sanofi. It was given FastTrack designation for this approval, meaning it was expedited and accelerated.
Pfizer and Glaxo Smith Kline have been working on infant RSV vaccines but those have shown between 5 and 7% risk of pre-term births and neonatal deaths so neither has been approved yet.
The FDA says that Beyfortus "comes with warnings and precautions about serious hypersensitivity reactions, including anaphylaxis" and should "be given with caution to infants and children with clinically significant bleeding disorders." It also says that it "should not be given to infants and children with a history of serious hypersensitivity reactions to Beyfortus' active ingredients or any of its excipients."
But this is for infants. How do you know that an infant has a bleeding disorder or allergies to these ingredients? They're NEW HERE!


SUPPORT INDEPENDENT JOURNALISM!
Click here to go to our store to grab some of our exclusive Merchandise.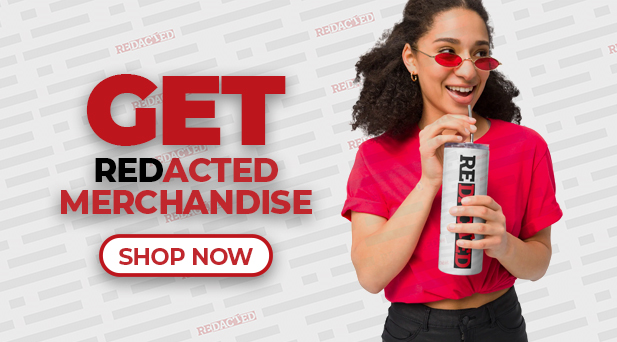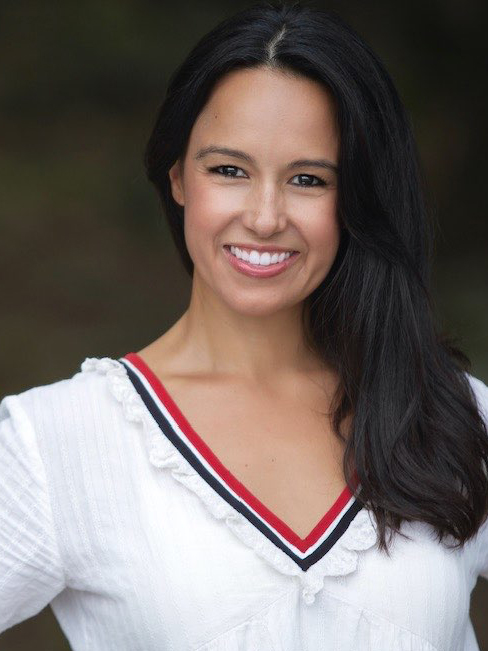 This newsletter is written and researched by Natali Morris.
Please feel free to reach Natali at

[email protected]


for any editorial feedback.