| TOGETHER WITH | |
| --- | --- |

Happy Monday.
California Governor Gavin Newsom made the news this weekend after he ran over a child during a pickup basketball game and then spanked him. What did you do this weekend?
credit: giphy
In Case You Missed It.
📺 YouTube temporarily suspended the account of the Los Angeles Police Department for showing footage of a brutal attack and asking the public's help to identify the suspect.
⚖️ Donald Trump's children are set to testify at the Trump fraud trial this week in Manhattan.
🏠 Homes in Idaho are the most over-inflated in the United States according to a new report. Houses there are selling 40% higher than their true value.
➡️ Americans are on the move. New data from the U.S. Census shows that around 820,000 people moved out of California and 550,000 out of New York in 2022.
🐟 A fisherman has been found live after being adrift at sea for over two weeks. He survived by eating the very salmon he caught in the first place.
📺 Join us for our Redacted live show tonight at 4 PM.


| | | | |
| --- | --- | --- | --- |
| | Gold | $1,996.80 | |
| | | | |
| --- | --- | --- | --- |
| | Silver | $23.21 | |
| | | | |
| --- | --- | --- | --- |
| | Bitcoin | $34,480.24 | |
| | | | |
| --- | --- | --- | --- |
| | Dow | 32,417.59 | |
| | | | |
| --- | --- | --- | --- |
| | S&P | 4,117.37 | |
| | | | |
| --- | --- | --- | --- |
| | Nasdaq | 12,643.01 | |
*Stock data as of market close, cryptocurrency data as of 5:00pm AM.


The Lead: Invasion of Gaza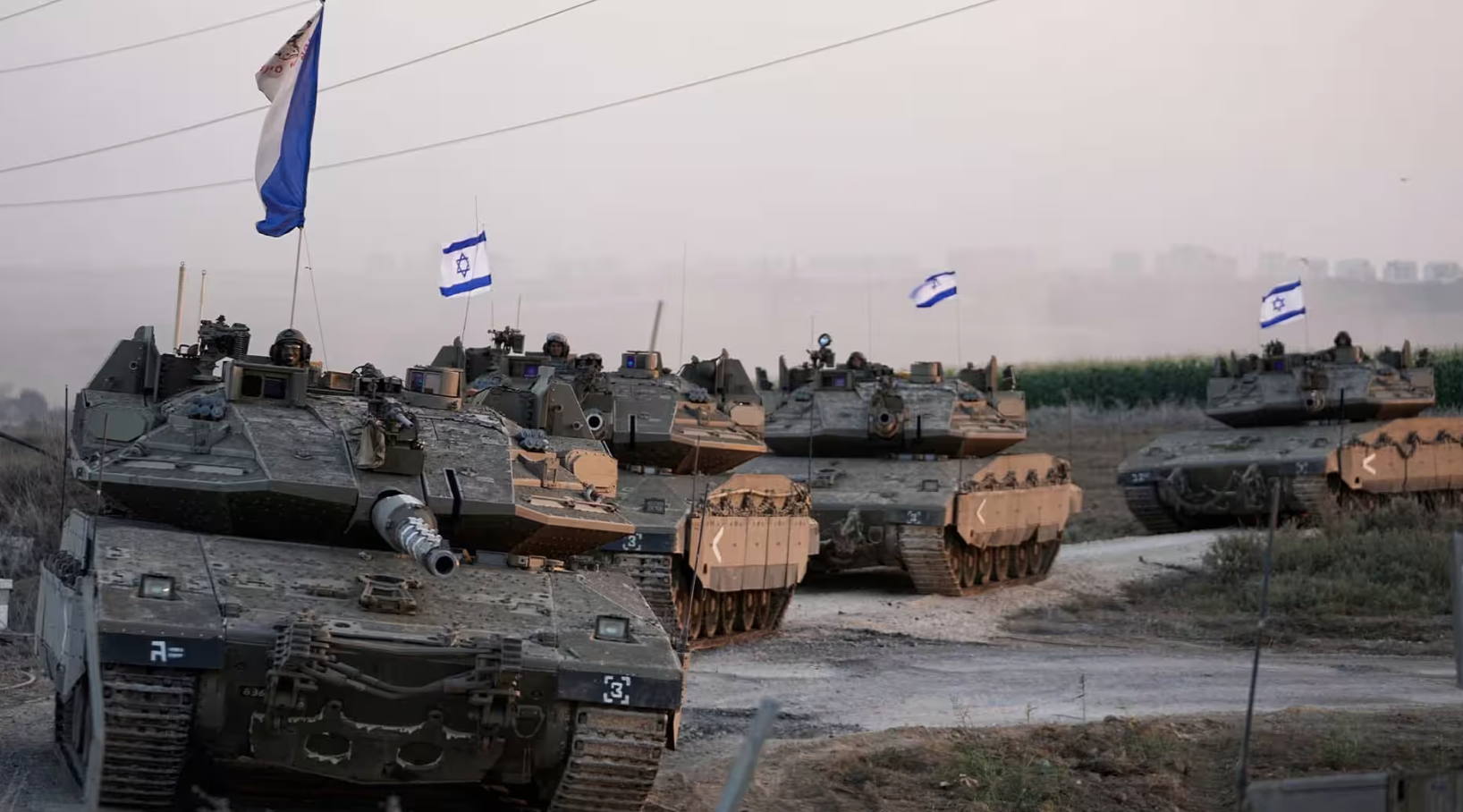 credit: cbc
Israel has escalated the war in Gaza from air raids to ground invasion in response to the October 7 terror attack in Tel Aviv.
Palestinians say that Israeli troops backed by tanks launched a ground assault in Gaza. They are also reporting attacks in the West Bank and Jenin.
Karim Khan, the International Criminal Court's chief prosecutor, was in Egypt this weekend and claimed that humanitarian aid is being blocked from entering Gaza. He warned that "impeding relief supplies as provided by the Geneva Conventions may constitute a crime within the court jurisdiction."
By many estimates, the Israeli strikes have killed more than 8,000 people, many of them children, since the October 7 response began. At least 1,400 Israelis were killed in the October 7 attack. Does that ratio suffice for peace talks now?
As the media circles the chicken-or-egg question of who is at fault here, I'd like to bring your attention to a wonderfully mature response from former French Prime Minister Dominique De Villepin. He says that "The question of fault will be addressed by historians and philosophers." The job of diplomats now is to "ensure that this horrific cycle stops." He warns that we are in a trip of Occidentalism, the idea that the West has to solve everything with war and "isolate ourselves on the world stage." He continues, "We stand alone before history today. And we do not treat this new world the way we currently do, knowing that today we are no longer in a position of strength, we are not able to manage on our own, as the world's policemen."


The Liberal Media Goes Looking For Dirt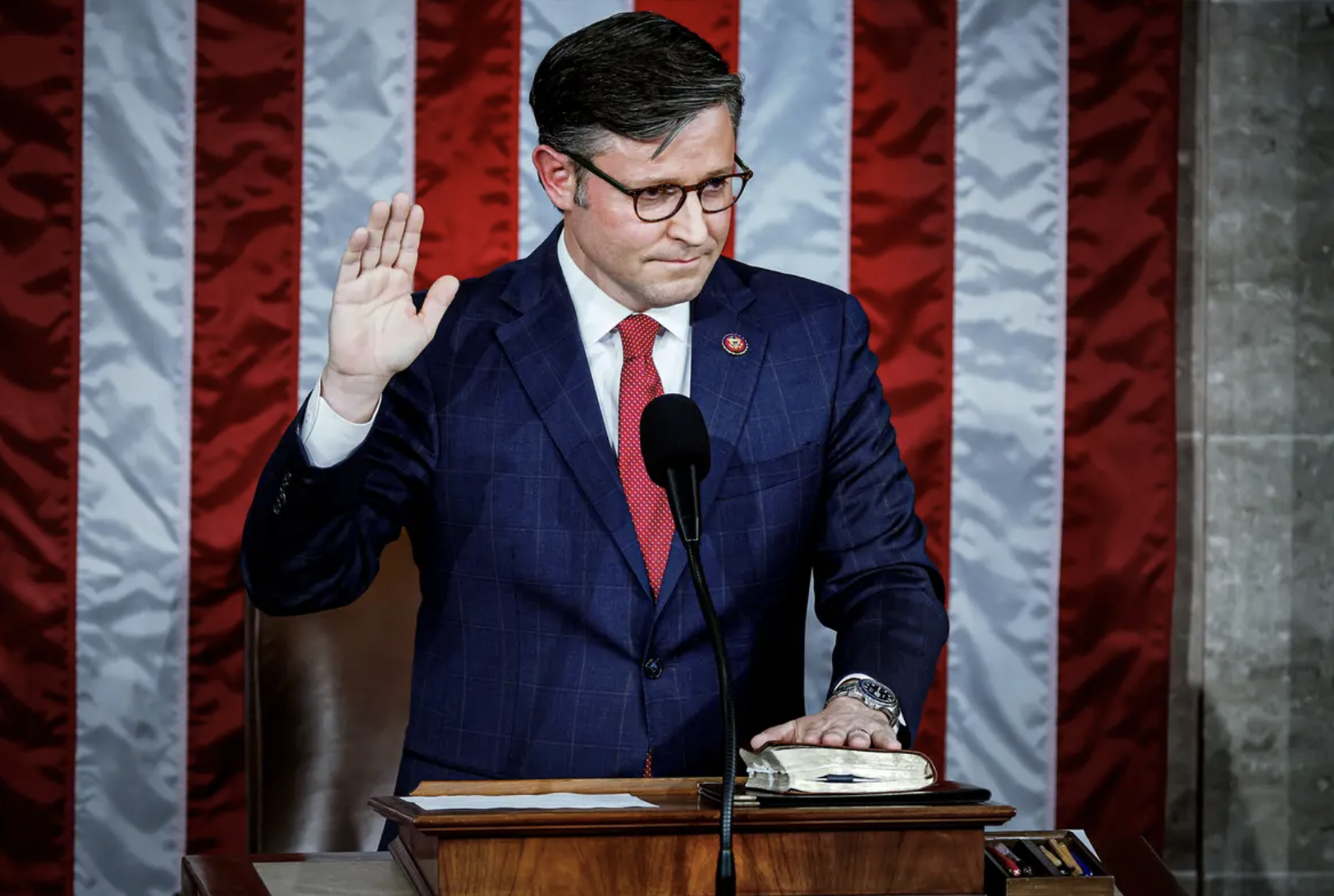 credit: getty
This is spooky: The U.S. House of Representative has elected a Speaker of the House and he is apparently…likable and moderate. The Louisiana congressman has been described as a "man with no enemies."
Well, we can't have that. Journalists and politicians went searching for dirt and found that he has an adopted Black son. And yet that black son never appears in Johnson's campaign ads with his four white children. So how does he explain that?
Here is the Speaker's statement from his communications director: "When Speaker Johnson first ran for Congress in 2016, he and his wife, Kelly, spoke to their son Michael—who they took in as newlyweds when Michael was 14 years old. At the time of the Speaker's election to Congress, Michael was an adult with a family of his own. He asked not to be involved in their new public life. The Speaker has respected that sentiment throughout his career and maintains a close relationship with Michael to this day."
This is hardly the gotcha it would seem. Johnson has spoken about this son on several occasions and showed photos of him in PBS interviews, still available on YouTube.


Healthy Eating, Made Easy.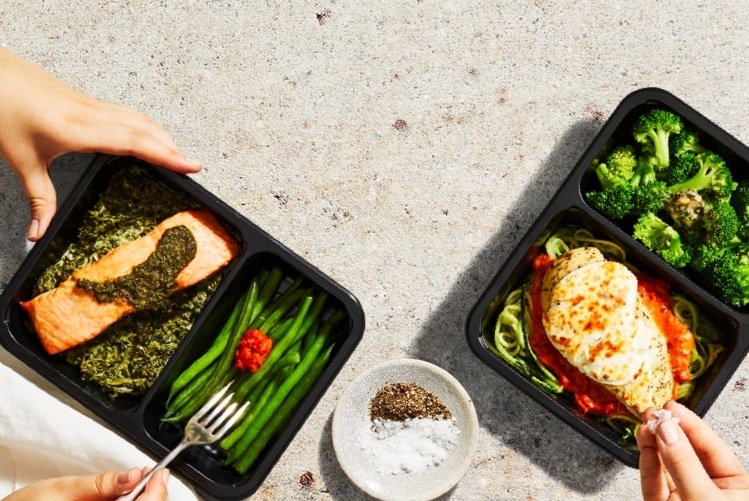 Fresh, Ready-Made Meals Delivered to Your Doorstep
Too busy with Autumn goals to cook, but want to make sure you're eating well? With Factor, skip the extra trip to the grocery store, and the chopping, prepping, and cleaning up, too, while still getting the flavor AND nutritional quality you need. Factor's fresh, never frozen meals are ready in just 2 minutes, so all you have to do is heat and enjoy, then get back to crushing your goals.
Refresh your healthy habits without missing a beat. Choose from 34+ weekly flavor-packed, dietitian-approved meals, ready to eat in 2 minutes.
Level up with Gourmet Plus options, prepared to perfection by chefs and ready to eat in record time. Treat yourself to upscale meals with premium ingredients like broccolini, leeks, truffle butter, and asparagus.
This August, get Factor and enjoy eating well without the hassle. Simply choose your meals and enjoy fresh, flavor-packed meals delivered to your door. Ready in just 2 minutes, no prep, no mess! Head to FactorMeals.com/redacted50 and use code redacted50 to get 50% off.


Antisemitism Around The World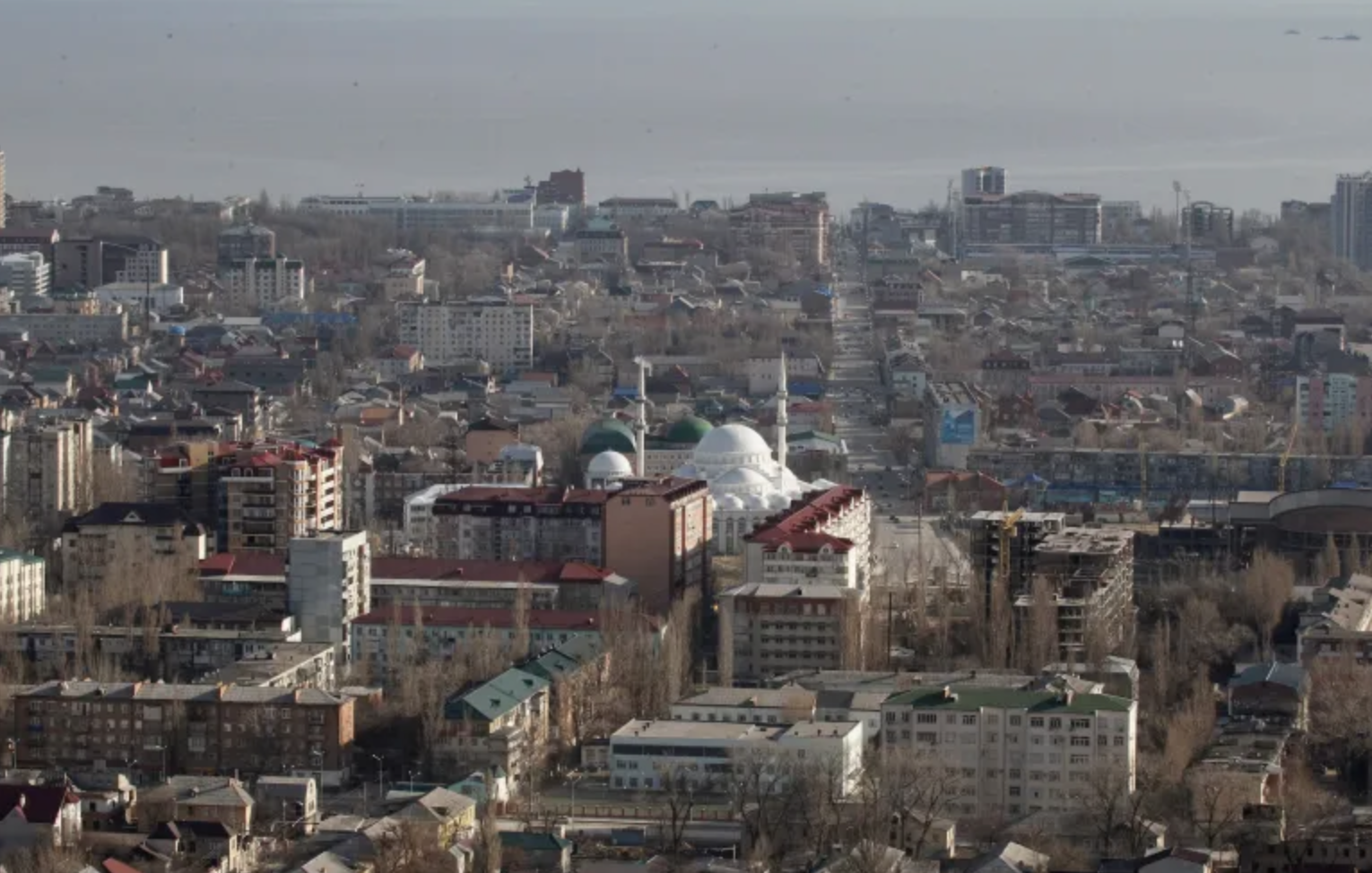 credit: getty
An airport in Dagestan, Russia was stormed by Muslim protestors because the plane was arriving from Tel Aviv. Footage online shows protestors overwhelming airport security, shouting antisemitic slogans.
Passengers who had nothing to do with the war, scrambled back onto the plane in fear as the tarmac was stormed. The Russian National Guard stormed the tarmac and arrested the protestors and thankfully no one was killed. The Russian interior ministry said that nine police officers were injured.
Why would anyone do this to civilians?
Because in the year 2023, we find ourselves in a war of religion and race. People who want to protest the Israeli response to Gaza are falsely equating Judaism and the Zionist government. It is the same sin as equating all Muslims with the terrorist ideology of extremists. It is wrong. It shows how civilians are paying the price for governments' failures. God help us.
The Russian news outlet reported that a Jewish center in Nalchik had been set on fire on Sunday. Israeli Prime Minister Benjamin Netanyahu said in a statement that Israel "expects the Russian law enforcement authorities to protect the safety of all Israeli citizens and Jews wherever they may be and to act resolutely against the rioters and against the wild incitement directed against Jews and Israelis."


What's Trending?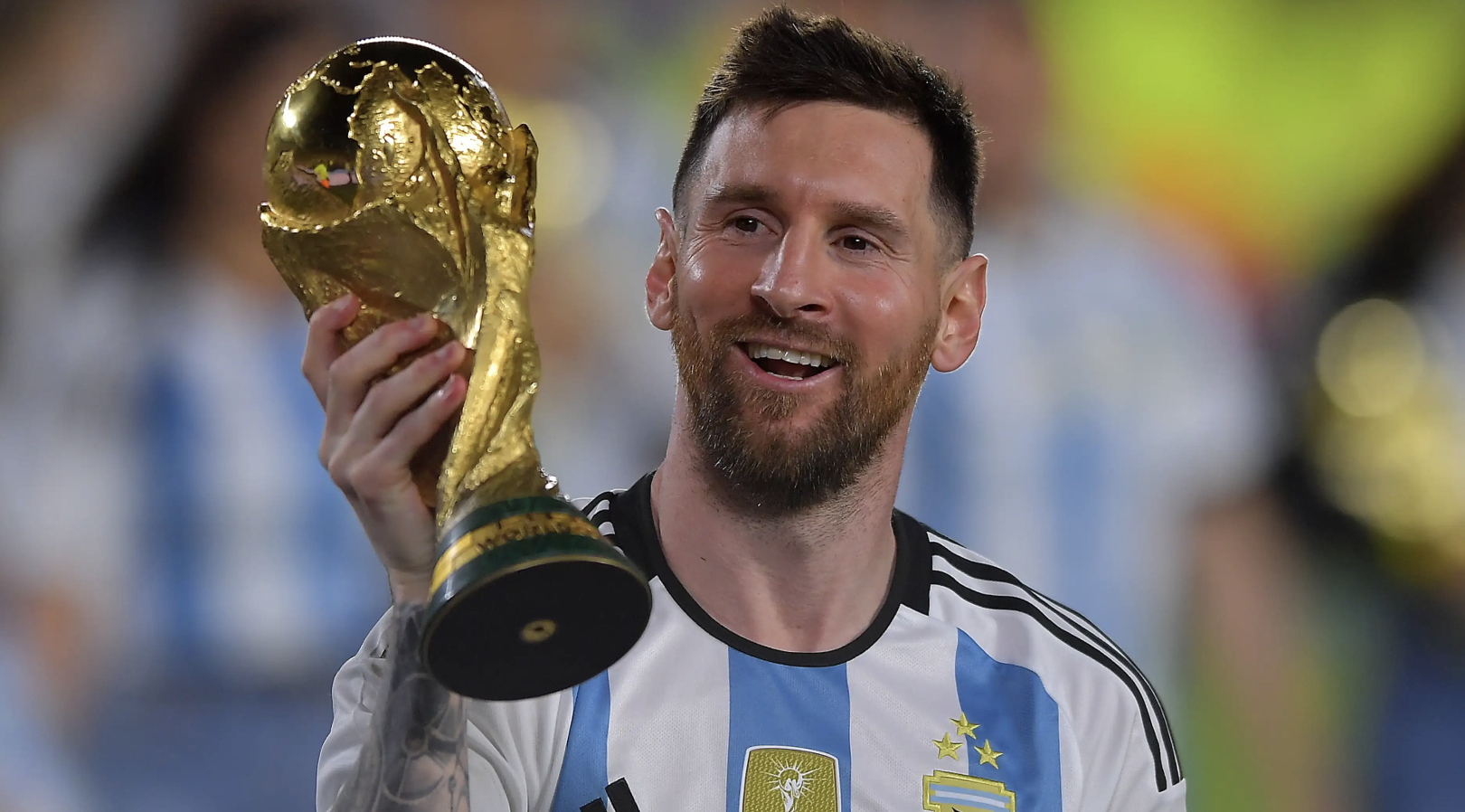 credit: getty
Ballon D'Or is trending because that ceremony happens today. The trophy is expected to go to Lionel Messi.
"Time change" is trending because Daylight Saving Time happened in Europe this weekend and will happen in the U.S. next weekend.
Christopher Walken is trending for this cameo on Saturday Night Live. The Foo Fighters were on the same episode dressed as the characters from The Wizard of Oz.


News By The Numbers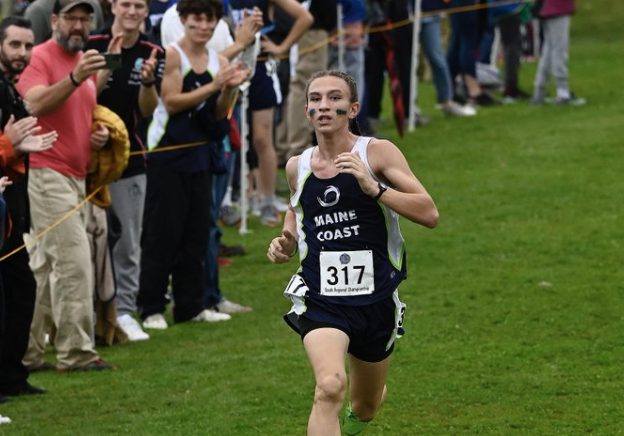 80 seconds. That is how much faster a trans-identified male high school student beat out the biological girls in a regional cross country championship meet this weekend, earning the title of the "Fastest Sophomore Girl." The girls who came in behind him were understandable upset about it.
54. That is how old Friends actor Matthew Perry was when he died this weekend. RIP Chanandler Bong.
29%. That is how much the electricity may go up in Wyoming due to price hikes proposed by the state's largest power company. Residents are protesting the price hike.


The Fallacy of a War Economy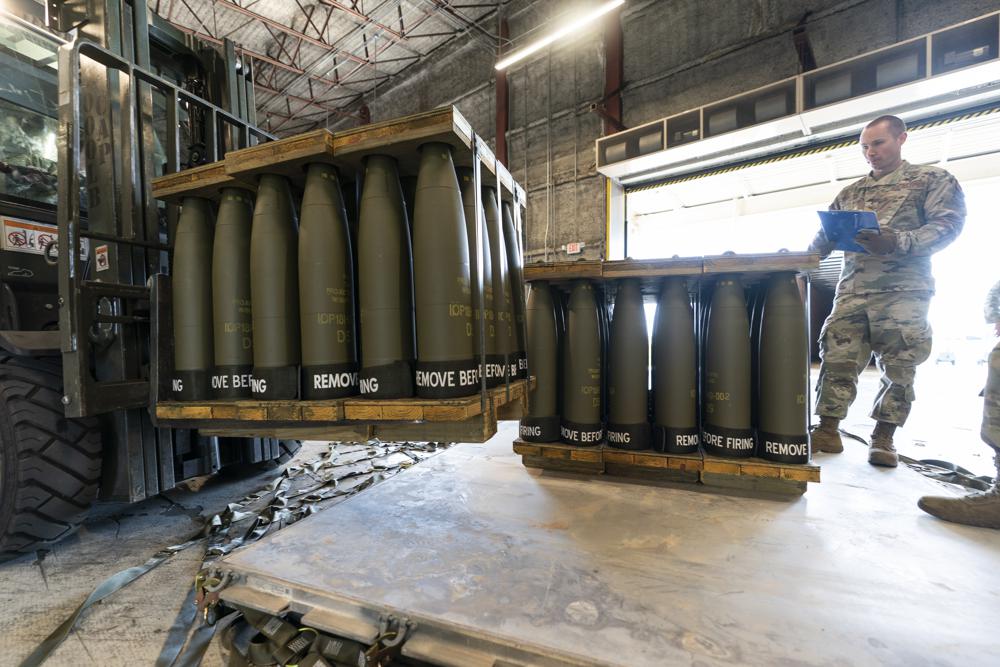 credit: ap
President Joe Biden said that funding wars abroad would create jobs for Americans because those weapons are made in U.S. factories. As if that would make us feel better about it.
But NBC News reports that this hasn't happened. While weapons makers are cashing in, they are not on hiring sprees and boosting local economies. The report says that "defense companies say they have been struggling to hire workers in a tight labor market, untangle supply chain snarls and restart mothballed production lines. While there are starting to be signs of progress, it could be several more years before production peaks and the billions of dollars earmarked for the war in Ukraine begins to impact the wider economy, industry analysts said."
So it's a long-game investment? We have to trust it will pay off for our economy while people die?
The U.S. has committed $44 billion in aid to Ukraine, most of it for weapons purchases and the President says that he is seeking an additional $61.4 billion in aid for Ukraine and $14.3 billion for Israel.


SUPPORT INDEPENDENT JOURNALISM!
Click here to go to our store to grab some of our exclusive Merchandise.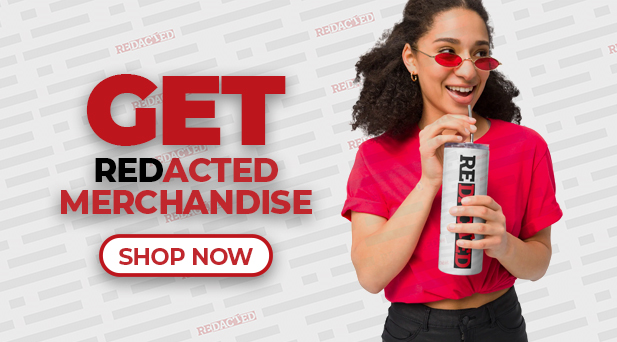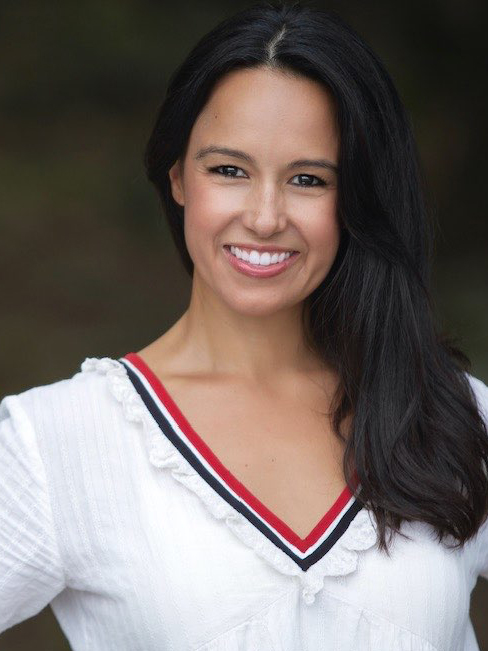 This newsletter is written and researched by Natali Morris.
Please feel free to reach Natali at

[email protected]


for any editorial feedback.