| TOGETHER WITH | |
| --- | --- |

Happy Tuesday.
The top couples Halloween costume this year is Taylor Swift and Travis Kelce, according to the New York Post. Nothing says "lazy" like a dude just wearing a Kelce t-shirt and claiming it's a costume.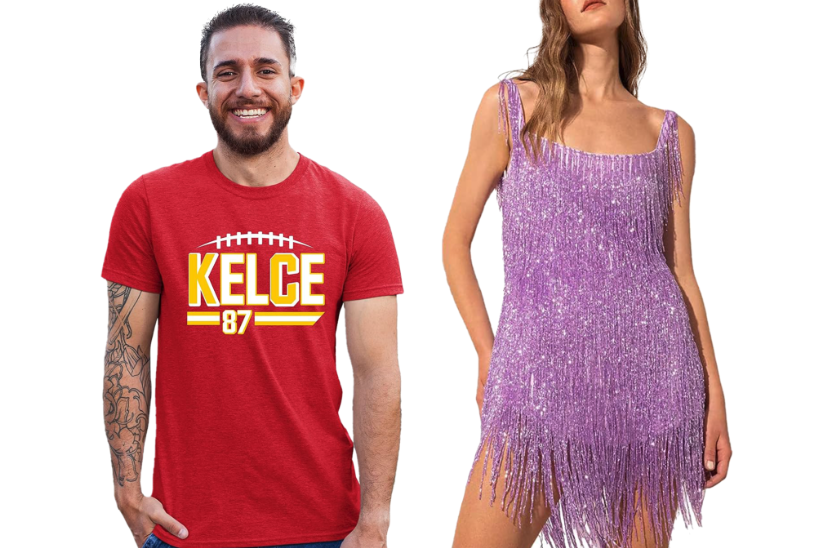 credit: nytimes
In Case You Missed It.
💤 Researchers are testing drugs that can prevent sleepiness better than caffeine and say that three have shown promise: solriamfetol, armodafinil-modafinil, and pitolisant.
⚖️ A judge ordered former President Trump to stop publicly vilifying a prosecutor who is investigating him.
🤣 President Biden's re-election campaign joined President Trump's Truth Social platform and the responses to their first post are kinda fun.
🏛️ Congress will vote again today on electing Jim Jordan as Speaker of the House.
🇪🇺 The European Union will begin chartering flights for Palestinians in Gaza.
💰 U.S. Social Security has been given a C+ for its retirement system, ranking 22nd out of 47 countries. Social Security is a textbook Ponzi scheme. I can easily defend that position if you want me to.
🇲🇽 Mexican drug cartels are reportedly prohibiting production and trafficking of fentanyl due to increased pressure from U.S. law enforcement.
📺 Catch Redacted's full live show from last night right here.


| | | | |
| --- | --- | --- | --- |
| | Gold | $1,923.12 | |
| | | | |
| --- | --- | --- | --- |
| | Silver | $21.10 | |
| | | | |
| --- | --- | --- | --- |
| | Bitcoin | $28,486.01 | |
| | | | |
| --- | --- | --- | --- |
| | Dow | 33,984.54 | |
| | | | |
| --- | --- | --- | --- |
| | S&P | 4,373.63 | |
| | | | |
| --- | --- | --- | --- |
| | Nasdaq | 13,567.98 | |
*Stock data as of market close, cryptocurrency data as of 5:00pm AM.


Lead: Putin Suggests Peace in Israel, U.N. Votes Against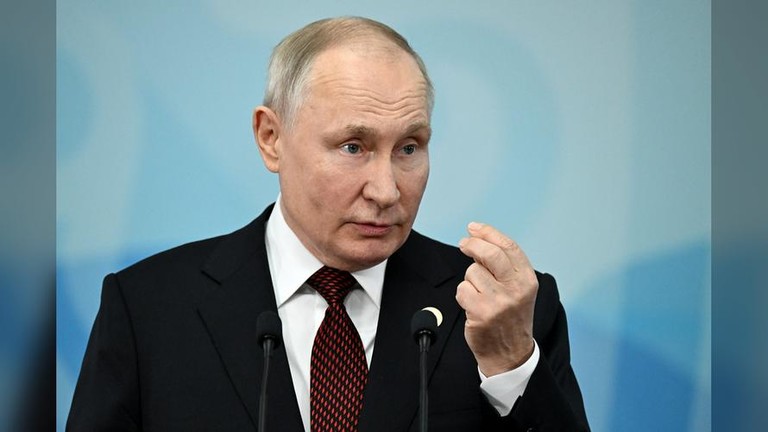 credit: rt
The United Nations voted against a peace resolution between Israel and Gaza on Monday night. You read that right – a vote for peace failed.
Who would vote against peace? These countries: France, Japan, the United Kingdom, and the United States. These six countries abstained from voting: Albania, Brazil, Ecuador, Ghana, Malta, and Switzerland. These four countries voted in favor of peace: China, Gabon, Mozambique, Russia, and the United Arab Emirates.
Why would anyone vote against a peaceful resolution? It is a shoot-the-messenger scenario. The resolution was drafted by Russia and supported by China so Western countries oppose it.
The representative from the U.S. said that the U.S. opposed the vote because it failed to condemn Hamas. They voted against negotiating peace because they don't like the wording against the bad guys.
Children are dying. Innocent children are dying and the wording is what you're worried about?


U.S. Strikes a Deal with Venezuela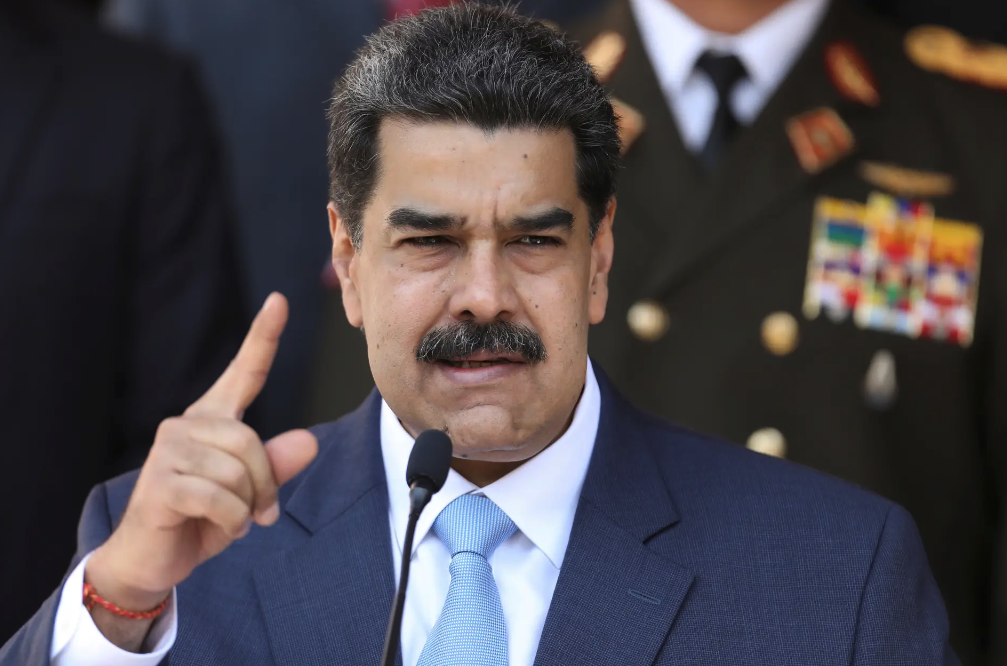 credit: expresso
The United States is expected to announce a deal with Venezuelan President Nicolás Maduro later today. The deal would ease sanctions on Venezuela and allow the U.S. to authenticate the 2024 election in Venezuela.
That all sounds nice but President Maduro is still under indictment by the U.S. Justice Department for drug trafficking. The State Department still offers up a $15 million reward for his arrest. How can he be wanted in the U.S. and a partner to the U.S. at the same time?
After years of declaring that Maduro is a corrupt dictator, why would the U.S. want to mend fences with Venezuela right now? The answer most likely has to do with oil. Venezuela is an OPEC member and has 17.5% of the world's oil reserves, according to BP.


Wall Street is Bracing For Impact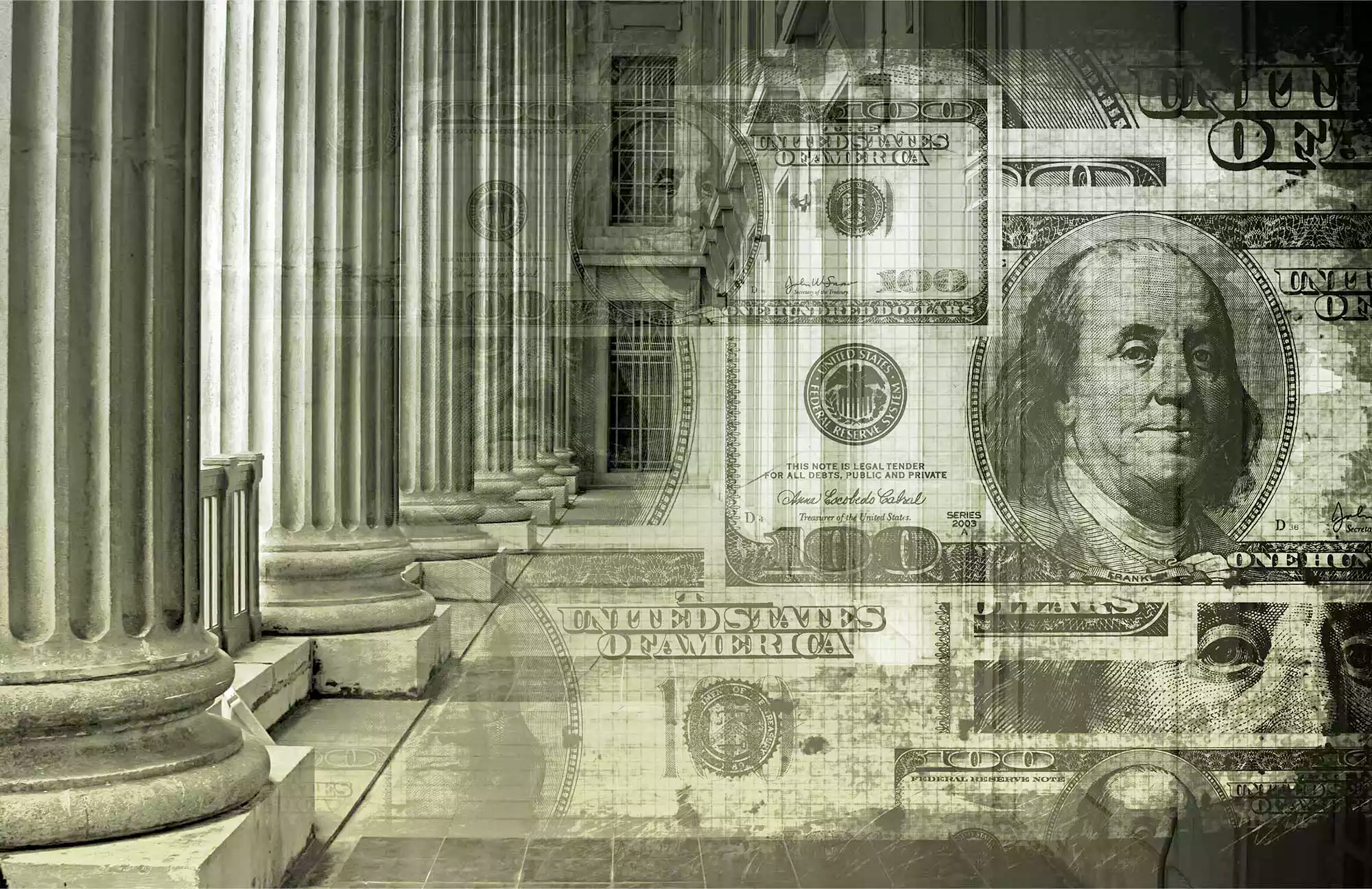 Gold and Silver prices jumped overnight on the turmoil coming out of the middle-east. And new data out this month shows real inflation is going up, not down. Time to move out of greenbacks!
Bank of America expects gold to hit $3,000 an ounce, and America's largest precious metals company Lear Capital is giving away one ounce of silver for every ounce of gold you buy! They're also giving you $250 in your account. That's free money.
So as the U.S. dollar continues to face massive inflationary pressure, investors have been pouring back into precious metals. If you have your retirement in a dollar format, then it will continue to lose value every day that it's there in a bank. It's time to move some of your retirement into gold and silver and away from government currencies.
Gold and Silver have sustained for over 4,000 years while every government currency in world history has collapsed. Every one of them. Will this time be any different? Of course not.
Right now, you can get a FREE gold kit and learn how gold and silver can help you protect your family against these central banks. Visit LearRedacted.com right now to get your TOTALLY FREE Gold Kit and start taking action today.


China Tightens Its Belt and Road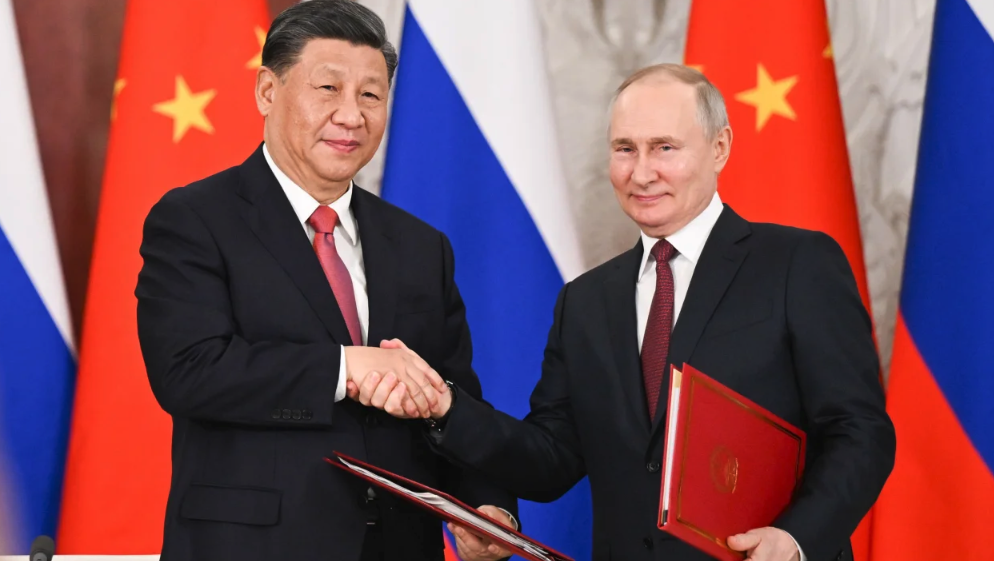 credit: getty
Russian President Vladimir Putin is amongst many leaders in China today for the Belt and Road Initiative meeting. Other participating world leaders include Chilean President Gabriel Boric, Hungarian Prime Minister Viktor Orbán, and several other Asian, African and Mideast leaders.
The Belt and Road Initiative is China's program to invest in infrastructure around the world, boosting trade and growth with other nations. Western countries have criticized this program, saying it encourages struggling economies to take on debt.
In response to the idea that African nations don't understand the debt that they are taking on, Zambian politician Akende M'membe Chundama recently said that this is "laughable." She called that notion "Western propaganda."




What's Trending?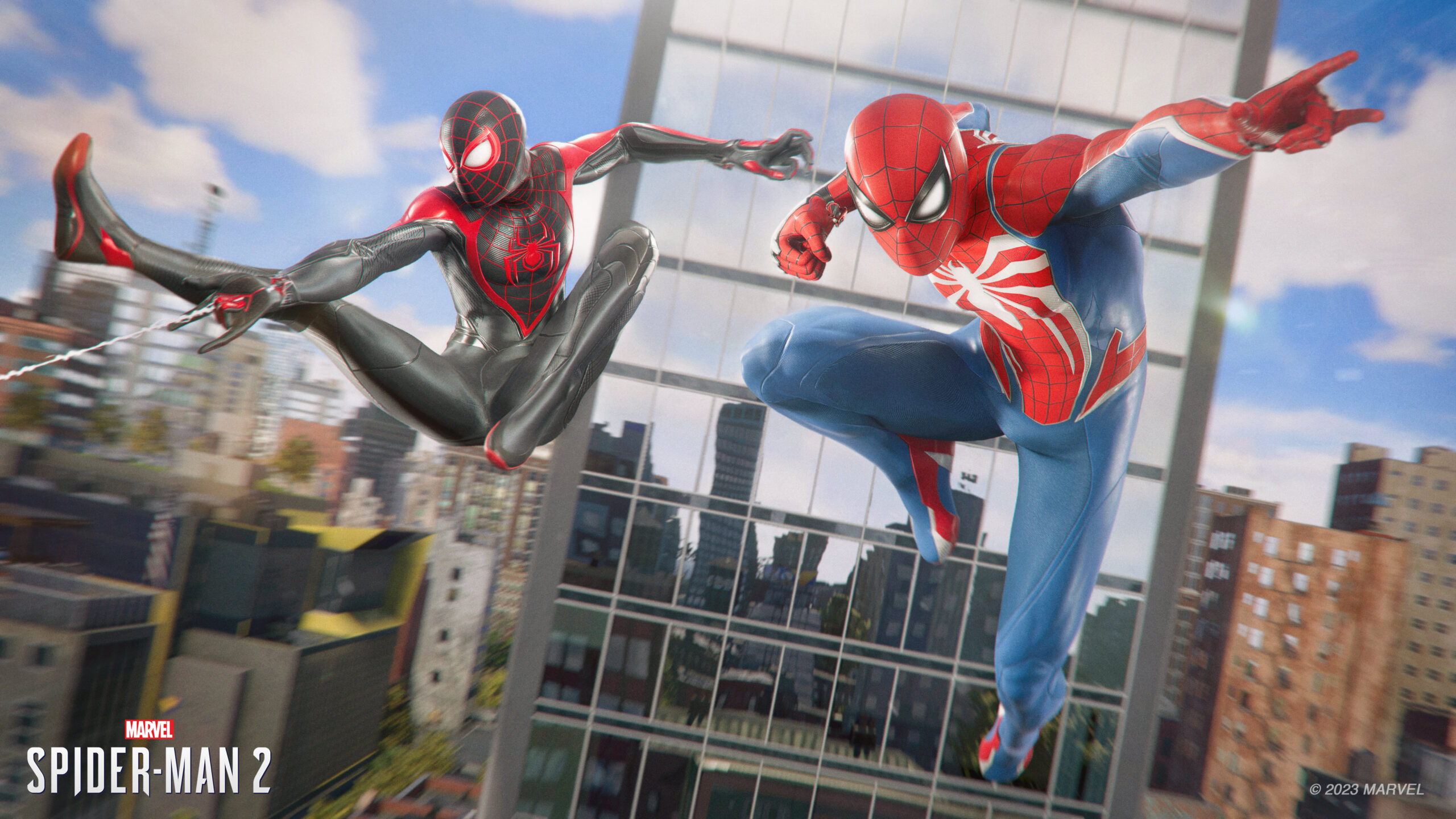 credit: sony
Spider-Man 2 is trending because early reviews of the upcoming video game are out and reviewers say that the game is stellar. Check out the great NO SPOILERS review from our friend Johnny over at The Happy Console Gamer channel. Leave him a nice comment and let him know you came from Redacted.
Suzanne Summers is trending because she passed away at the age of 76 over the weekend. She died one day before her 77th birthday.
Rite Aid is trending because the company filed for bankrupcy and says that they will close some underperforming stores.


Poor Pfizer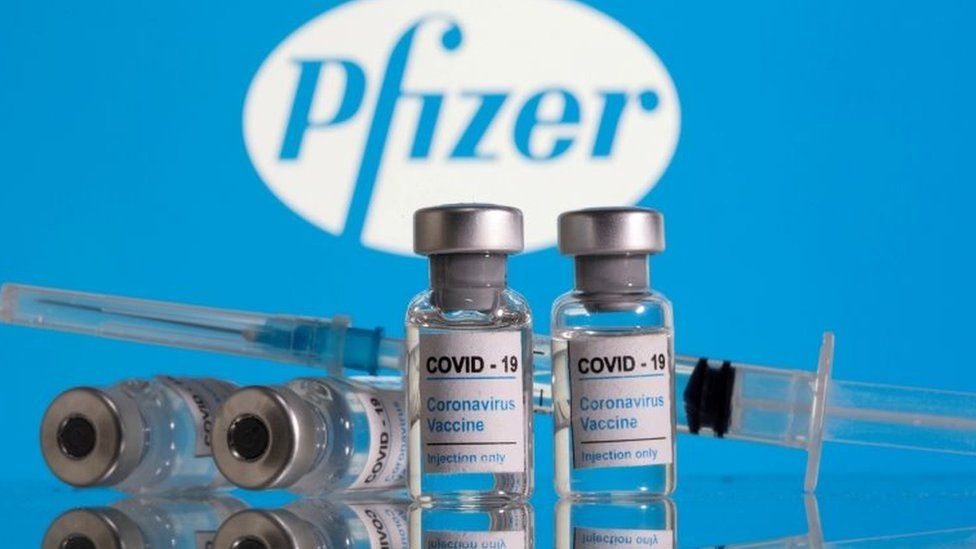 credit: reuters
Pfizer says that profit for 2023 will be down due to low demand for the Covid vaccine.
"We are in the middle of the Covid fatigue. Nobody wants to speak about Covid," Pfizer CEO Albert Bourla said during a recent earnings call. "We have the big anti-vaccination rhetoric."
Pfizer estimates an annual profit for 2023 of somewhere between $58-61 billion. Previous forecasts were between $67-70 billion. A Pfizer report says that this drop is "solely due to its Covid products" such as the new vaccine and Pfizer's antiviral drug. The CDC estimates that only 2% of Americans have received the most recent Covid booster shot.
While $70 billion does not seem all that bad for a profit report, consider that Pfizer made over $100 billion last year from Covid products. Because of this drop, Pfizer says that it will have to resort to cost-cutting measures which includes layoffs starting next year.


SUPPORT INDEPENDENT JOURNALISM!
Click here to go to our store to grab some of our exclusive Merchandise.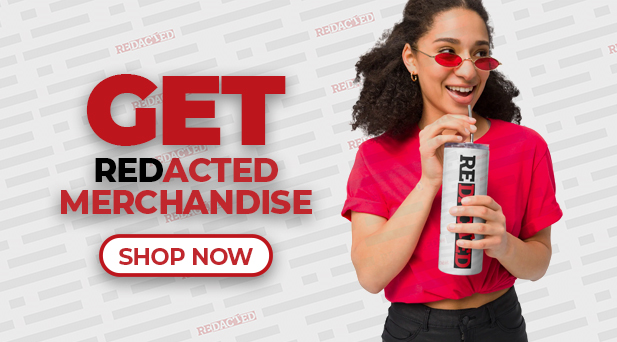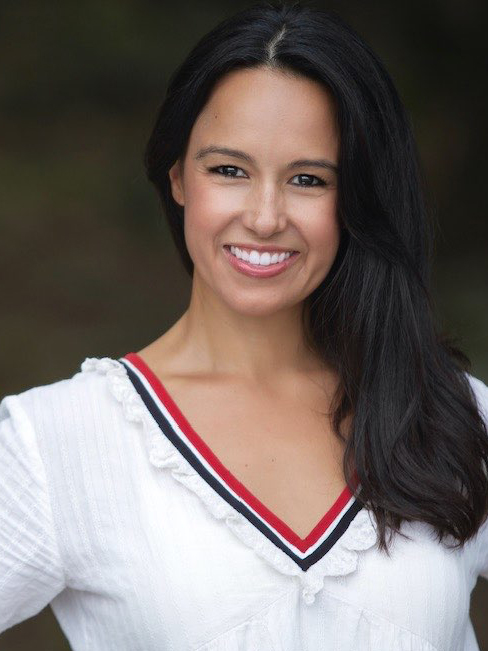 This newsletter is written and researched by Natali Morris.
Please feel free to reach Natali at

[email protected]


for any editorial feedback.