| TOGETHER WITH | |
| --- | --- |

Happy Monday.
There is a lot going on in the world today, one of which is our youngest child's 6th birthday. Happy birthday, Baby Eve!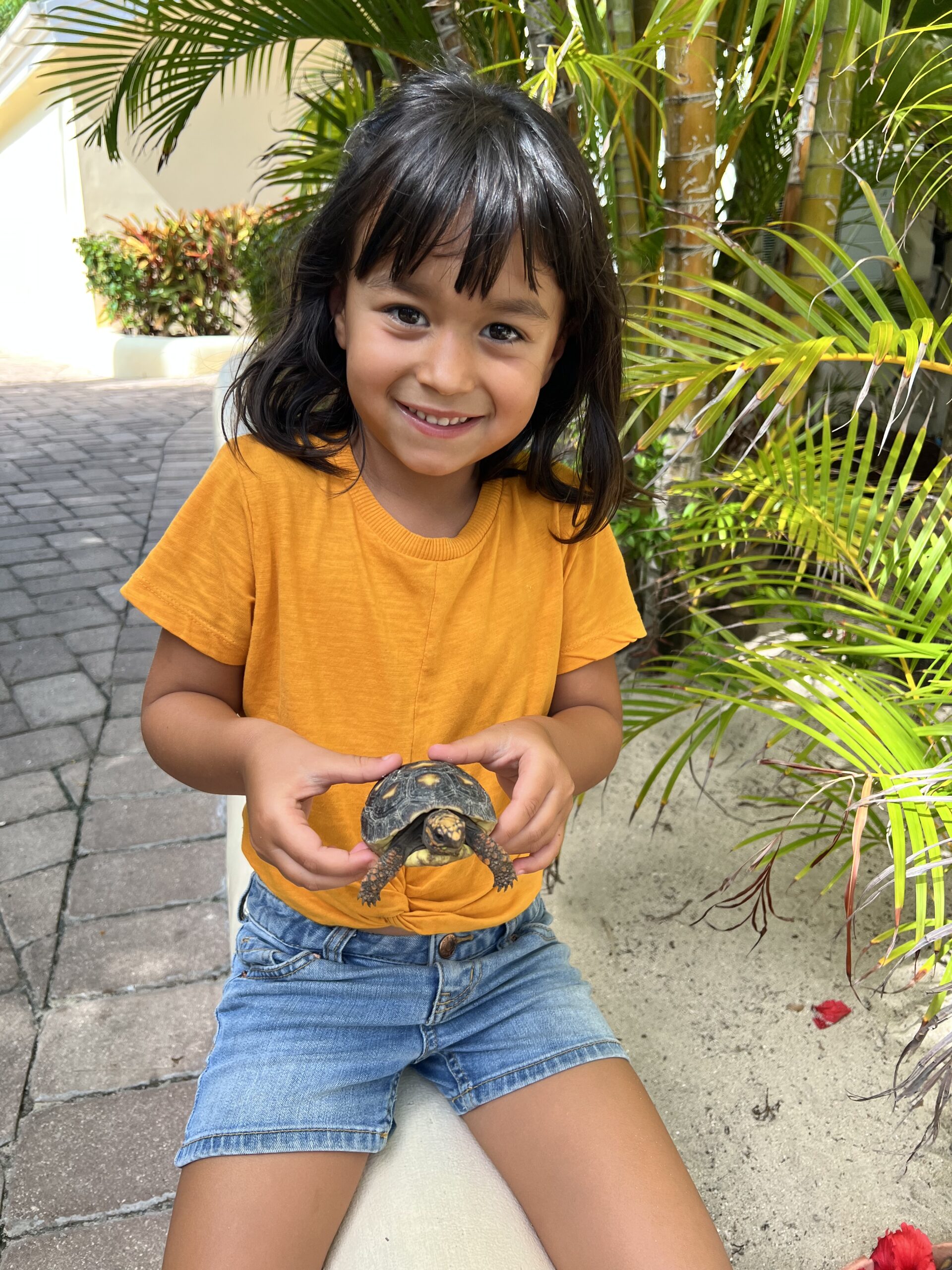 credit: clayton morris
In Case You Missed It.
🇵🇬 A 7.6-magnitude earthquake hit Papua New Guinea on Sunday.
🇬🇧 The Royal Parks asks mourners to stop leaving tributes to the Queen that will turn into trash such as wrapped sandwiches and Paddington Bear plush toys. Better: unwrapped flowers or biodegradable notes.
🇳🇬 The European Union is looking to fast track an oil pipeline from Nigeria in order to end its dependence on Russian oil. No matter how fast they track, it won't be ready this winter though.
💳 Visa can now track gun purchases with a merchant code.
🍎 The heatwave in the U.S. is hurting produce availability across the country.


| | | | |
| --- | --- | --- | --- |
| | Bitcoin | $21,732.46 | |
| | | | |
| --- | --- | --- | --- |
| | Ethereum | $,726.22 | |
| | | | |
| --- | --- | --- | --- |
| | Magic | $0.5057 | |
| | | | |
| --- | --- | --- | --- |
| | Dow | 32,151.71 | |
| | | | |
| --- | --- | --- | --- |
| | S&P | 4,067.36 | |
| | | | |
| --- | --- | --- | --- |
| | Nasdaq | 12,112.31 | |
*Stock data as of market close, cryptocurrency data as of 5:00 am ET.


The Lead: Protests in Europe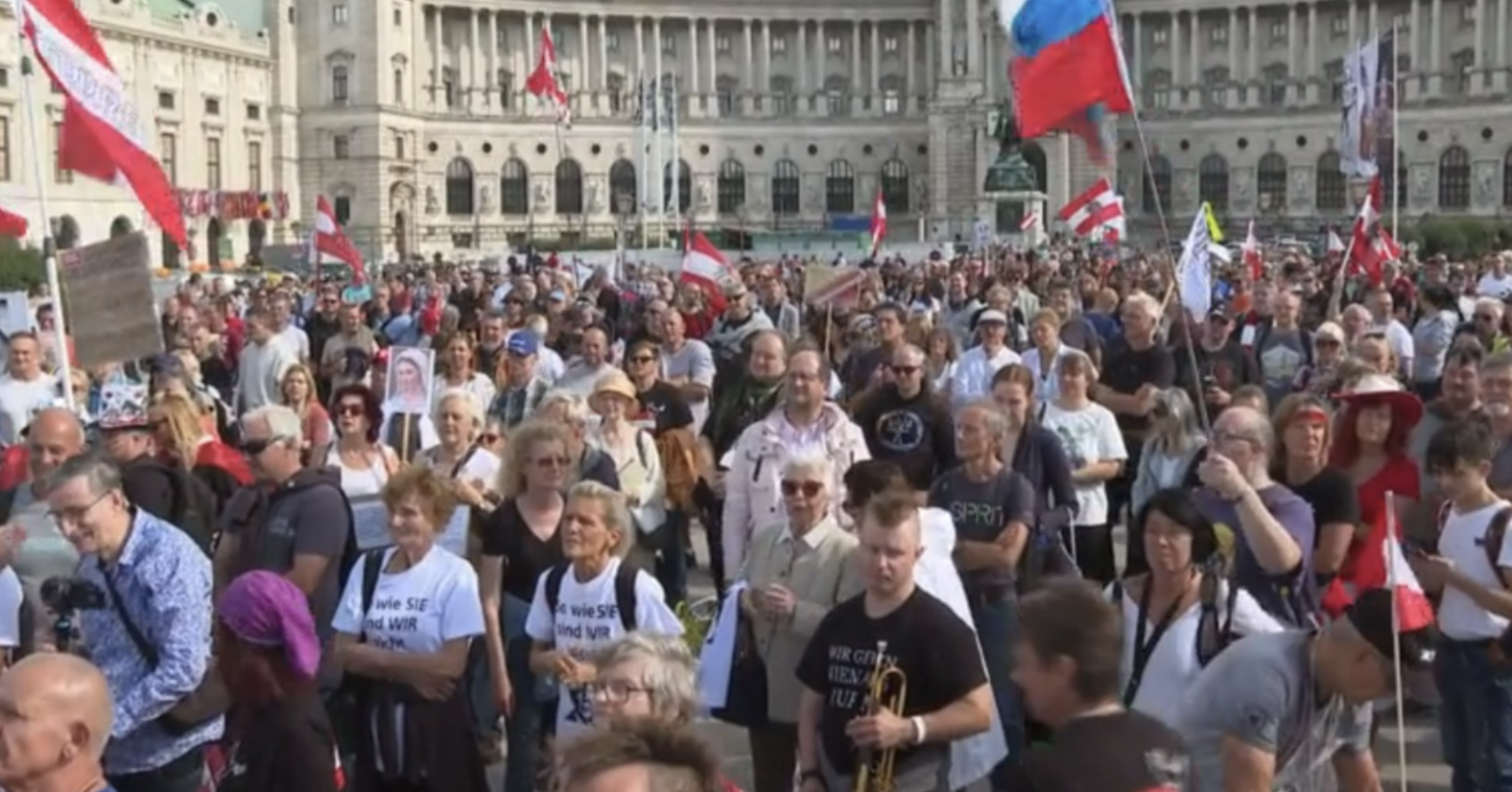 credit: rt
Thousands came out to protest rising energy costs in Austria this weekend. Last weekend, the same happened in the Czech Republic as a growing movement seeks to tell politicians to stop playing politics with living standards.
In Austria, protestors accused the government of failing them and instead looked out for the interest of "globalists." They protested what they called "suicide sanctions" and "NATO's warmongering."
Are European politicians listening? Well they may turn off the light show on the Eiffel Tower to save on energy costs. But only one-half hour early every night. Helpful. Thanks.


Biden Targeting Crypto Miners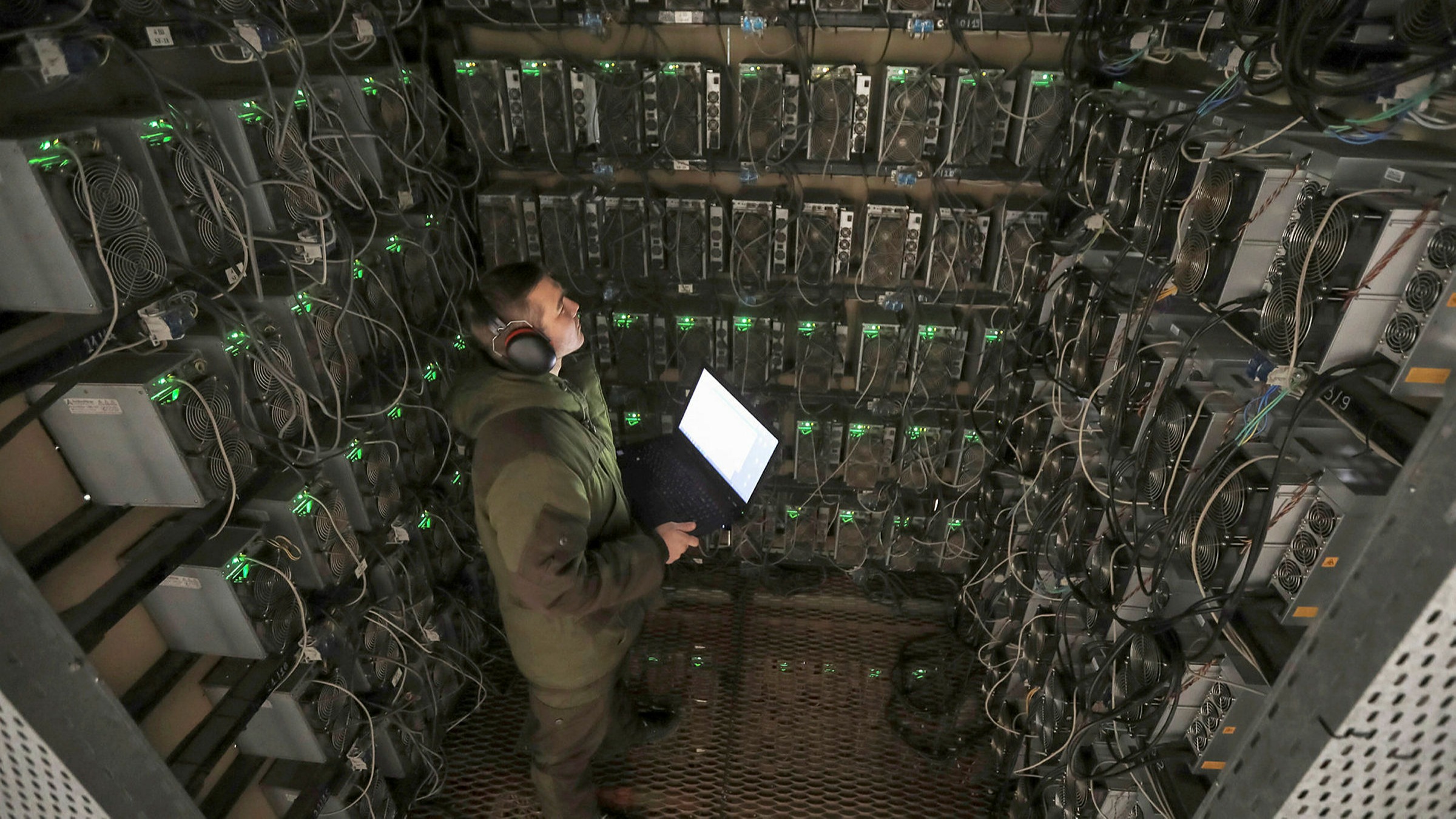 credit: ft.com
The White House says that crypto mining operations could get in the way of climate change efforts and that they may have to do something about crypto miners.
Interesting…
The White House said that "electricity usage from digital assets is contributing to GHG emissions, additional pollution, noise, and other local impacts, depending on markets, policies, and local electricity sources."
Recent studies show that cryptocurrencies use less than half the energy of traditional banking. But crypto, which is decentralized and out of government reach by definition, well, you can see why the government would want to intervene. For the earth, of course.


Get Your Pumpkins Ready with MANSCAPED™
We've got the best Fall readiness package you've ever heard of. Meet Manscaped. This awesome company will change your personal grooming life. Seriously.
Manscaped just rolled out their new Performance Package 4.0 which is the best below-the-waist grooming package you'll ever need. Inside you'll find their new Lawn Mower, love the name, which is a SkinSafe trimmer to reduce nicks to your two best friends.
When you order the Performance Package you'll get a free travel bag and a pair of their super comfortable anti-chafing boxer briefs.
Get 20% and free shipping by using our coupon code REDACTED when you visit Manscaped.com. Your family jewels will thank you.


The U.S. Will Start Space-splainin
credit: giphy
The United States is going to set rules for how much space junk will be allowed. Who gave them this jurisdiction? Dunno.
But the FCC won't wait for an invitation from The Creator to set some rules. They will vote this month on how to address the "growing risks of orbital debris." According to The Indian Express, the "new rules would apply to both U.S.-licensed satellites and systems, and non-U.S. satellites seeking U.S. market access."
Space debris is an increasing problem as off-planet missions often leave behind "defunct satellites, discarded rocket cores, and other debris."


News By The Numbers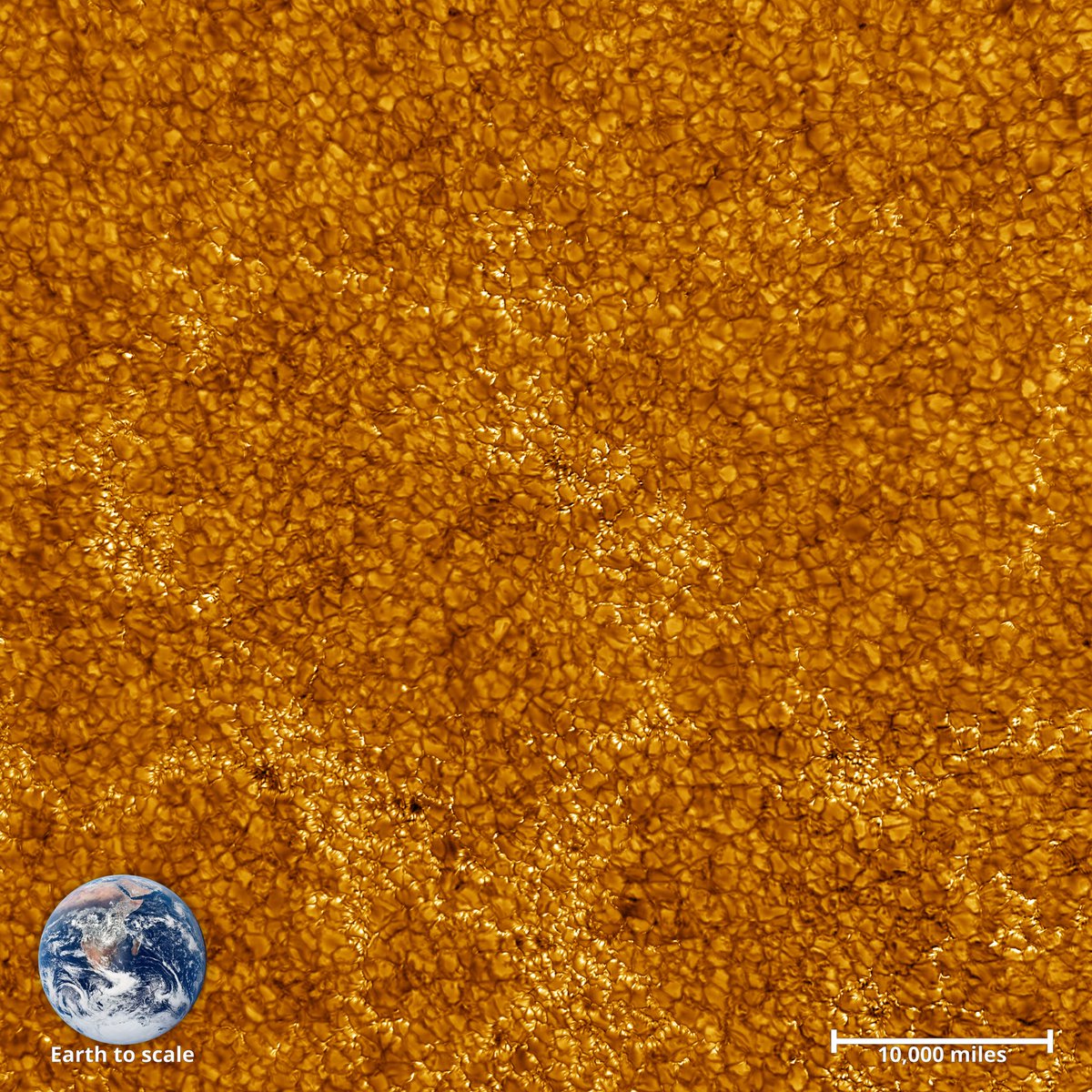 credit: twitter
18km. That is the resolution of this new close-up photo of the sun. Each of the granules in this photo are about the size of Texas.
15 yards. That was the penalty that the Chicago Bears were given for sopping up water from the field before a kick. Guess that's not allowed.
43%. That is how much less alcohol Russians are consuming now compared to 2008, according to the Russian Minister of Health. Saturday was National Sobriety Day. The country that drinks the most alcohol per person per year is the Seychelles, followed by the Czech Republic.
500 hours. That is how much video is uploaded to YouTube every minute, according to a new book about the origins of the platform.
59%. That is how many Americans have started buying holiday gifts early because they are stressed about inflation.


Breakthrough Cancer Study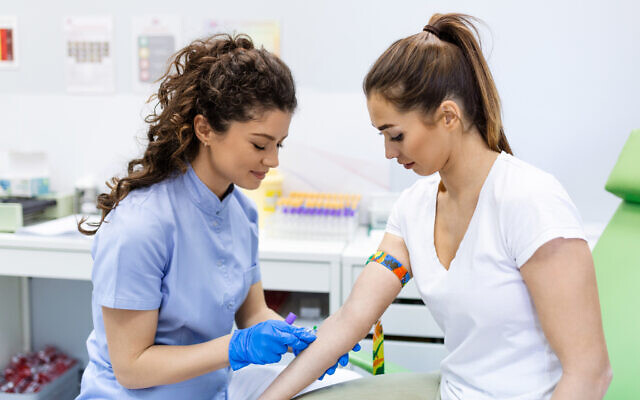 credit: getty
Scientists in Israel say that they have developed a blood test that can detect cancers before any symptoms have begun. The test has successfully identified colorectal cancer and can also be used to screen for pancreatic cancer, the scientists say.
The blood test will now enter clinical trials testing for pancreatic cancer, a cancer which is normally found once people have symptoms or through routine screening. Scientists say that they can adapt the test for a range of other cancers too.
In a peer-reviewed study, the blood test was accurate in 92% of cases.


What's Trending?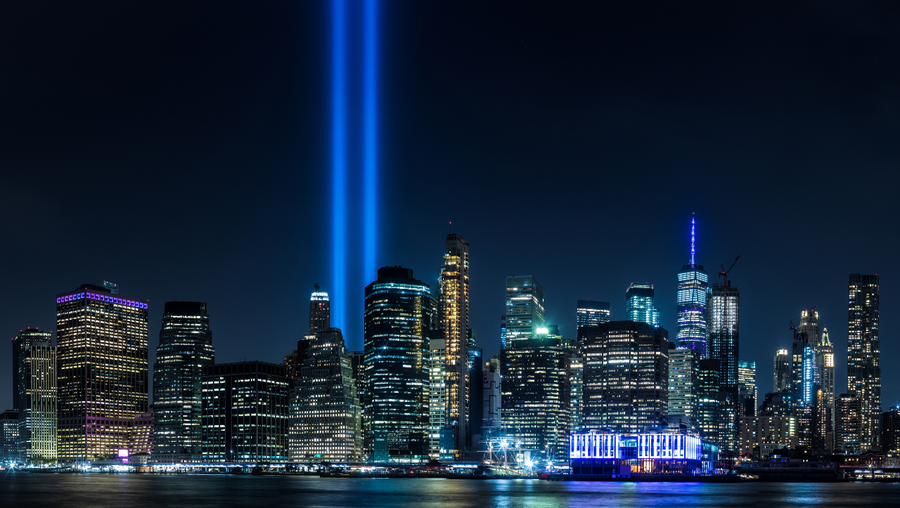 credit: wxii
9/11 is trending because Sunday was the 21-year anniversary of the U.S. terror attacks.
NFL is trending because Sunday was also the first official football Sunday of the season.
Hasidic is trending because of this New York Times investigation accusing New York public schools of sending Jewish schools taxpayer money while those schools deny basic education to their students.


Share The Love
Become a friend of Redacted by sharing this newsletter with someone you love.
When you do, we don't just give you a pat on the back and say, "Well done old sport." We give you actual rewards that'll make everyone jealous.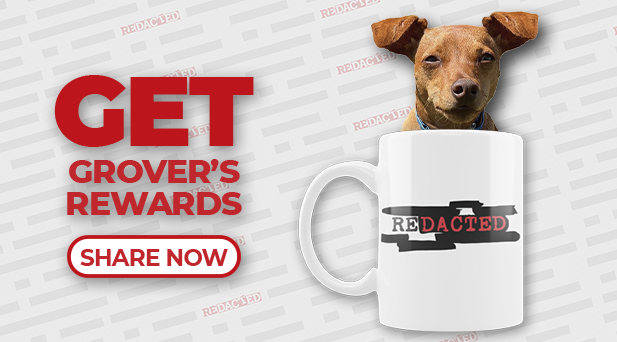 Or copy & paste your referral link to others: