| TOGETHER WITH | |
| --- | --- |

Happy Friday.
This majestic bald eagle was photographed after capturing her prey: a slice of pepperoni pizza. Happy Pizza Friday, dear readers!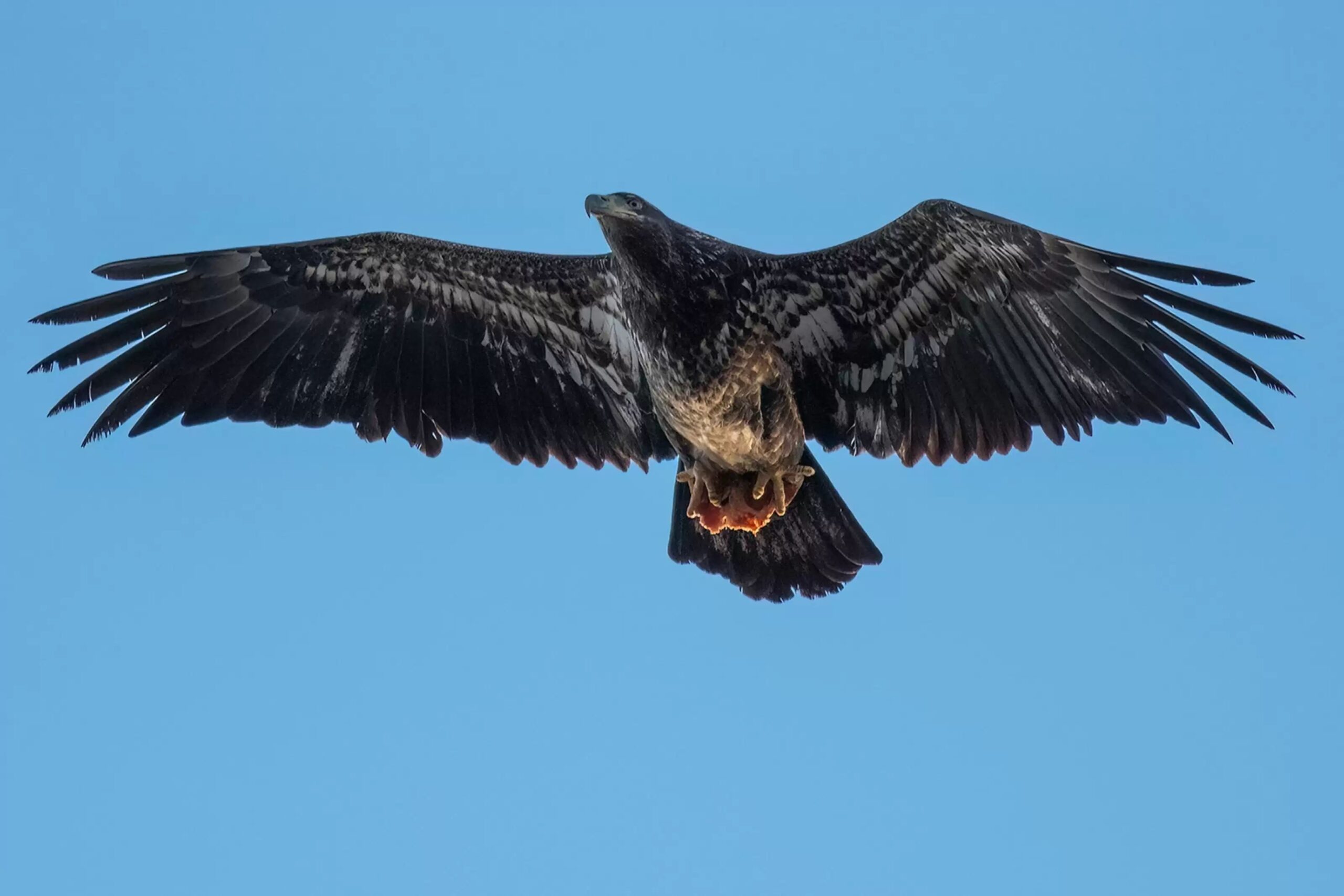 credit: Doug Gemmell Nature Photography
In Case You Missed It. 
🇦🇺 Australia is reporting that one of its most dangerous neo-Nazis has left Australia to join the Ukrainian army.
🇦🇲 The Prime Minister of Armenia announced a peace treaty with Azerbaijan.
🚨 Accenture will lay off 19,000 people worldwide.
👀 A grand jury in Manhattan did not make any decisions about indicting former President Trump.
🇸🇾 The Pentagon says that it launched airstrikes in Syria to target Iran's Islamic Revolutionary Guards Corps after a suspected Iranian-made drone killed a U.S. contractor and injured five other Americans. Reminder: Congress declined to withdraw U.S. presence in Syria earlier this month.
📺 You can catch last night's live Redacted show right here.


| | | | |
| --- | --- | --- | --- |
| | Gold | $1,998.13 | |
| | | | |
| --- | --- | --- | --- |
| | Silver | $23.23 | |
| | | | |
| --- | --- | --- | --- |
| | Bitcoin | $28,001.50 | |
| | | | |
| --- | --- | --- | --- |
| | Dow | 32,105.25 | |
| | | | |
| --- | --- | --- | --- |
| | S&P | 3,948.72 | |
| | | | |
| --- | --- | --- | --- |
| | Nasdaq | 11,787.40 | |
*Stock data as of market close, cryptocurrency data as of 5:00pm AM.


The Lead: Banning TikTok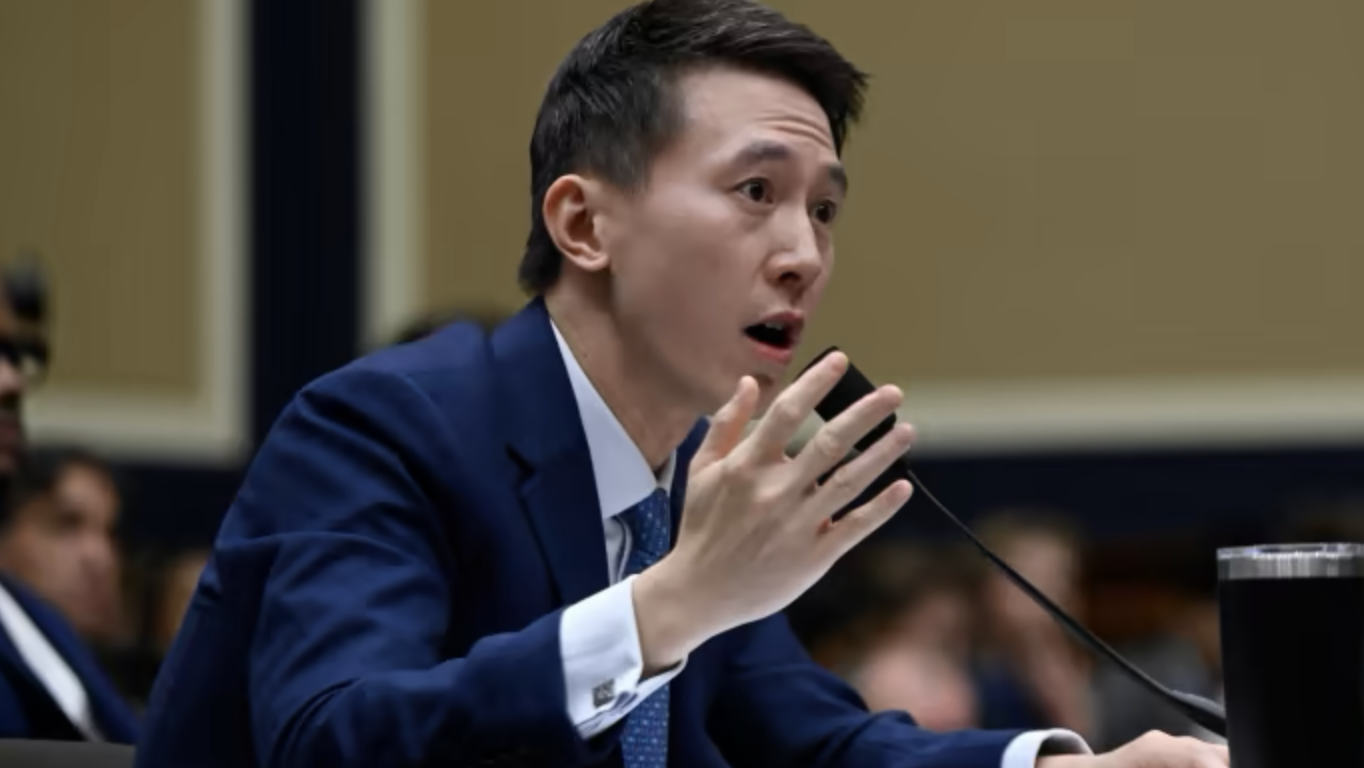 credit: TikTok chief Shou Zi Chew
The Biden administration is putting the heat on TikTok, picking up where the Trump administration left off and asking the company to divest itself from Chinese ownership.
The CEO of TikTok, Shou Zi Chew, testified in front of a congressional committee on Thursday as members of congress took turns posturing about how dangerous the app is. Chew said that the app will be kept "free from any manipulation by any government" but that did not seem to satisfy the committee.
"We do not trust TikTok will ever embrace American values," said the Republican chair of the House energy and commerce committee, Cathy McMorris Rodgers. "TikTok has repeatedly chosen a path for more control, more surveillance and more manipulation. Your platform should be banned."
It is ironic that congress wants to push on TikTok for social media manipulation when the Twitter Files have shown us that congress participates in social media manipulation. Chew rightly points out that ownership will not solve the problem of data privacy. He said: "American social companies don't have a good track record with data privacy and user security. I mean, look at Facebook and Cambridge Analytica." Touché.
As one cybersecurity expert put it: "If you think the US needs a TikTok ban and not a comprehensive privacy law regulating data brokers, you don't care about privacy, you just hate that a Chinese company has built a dominant social media platform."


U.S. Open to Peace in Ukraine? Really?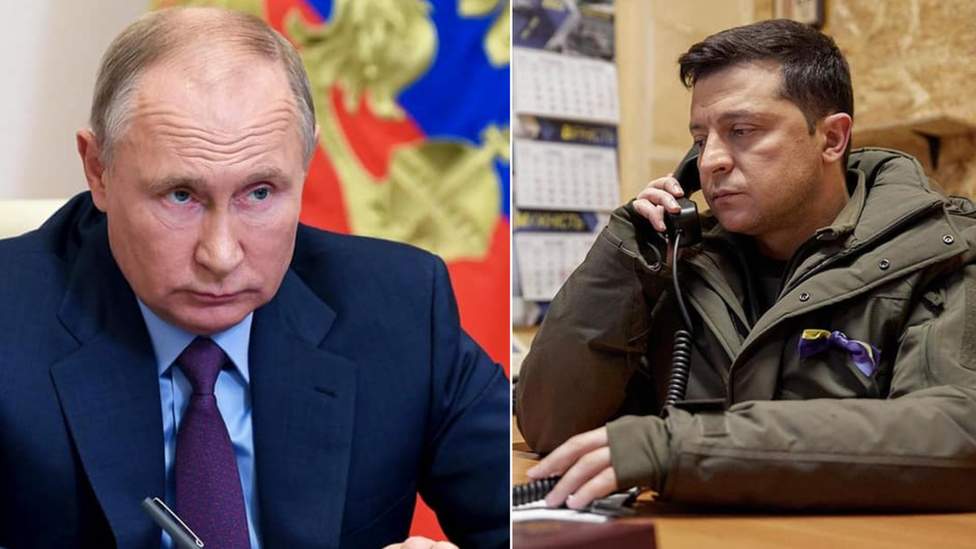 credit: bbc
The U.S. seems to be open to peace talks involving Ukraine that involve giving up the territory.
U.S. Secretary of State Antony Blinken said this on Thursday: "I think there's going to be territory in Ukraine that the Ukrainians are determined to fight for on the ground; there may be territory that they decide that they'll have to try to get back in other ways," Blinken said.
That's not a big give but it is an admission that Ukraine may have to give up the ghost of getting back land such as Crimea and Donbass. Especially given that people in those regions do not want to revert to Ukraine.
This admission came from a question from Republican Rep. Chris Stewart who said that the U.S. could be "asking for a world of hurt" if it attempted to ensure "no Russian presence at all in Crimea," as has been repeatedly proposed by Zelensky. He's right. Taking Crimea by military force is a very dangerous fantasy.


Plant-Powered Wellness.

100% Clean Ingredients To Help You Relax.
These are crazy, stressful times, so what's your solution to relax? If you haven't tried CBD, you haven't experienced complete relaxation.
CBDistillery.com has the best CBD products, including their top rated Synergy Plus collection.
No prescription needed and its delivered to your door.
You don't need a prescription — but this delivers a sense of calmness and well-being that'll make you wonder how you managed life without it. Head to CBDistillery.com and click on SYNERGY PLUS. And at checkout enter REDACTED for twenty percent off.


North Korea's War Games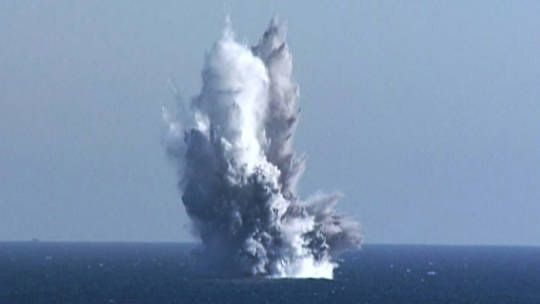 credit: Korean Central News Agency
North Korea says that it has tested a new "underwater nuclear strategic weapon."
The state-run Korean Central News Agency said this about it: "The intentional, persistent and provocative war drills and confrontational stance of the U.S. imperialists and the south Korean puppet regime of traitors have driven the military and political situation of the Korean peninsula to an irreversibly dangerous point."
That is the opener of this announcement! Yikes! The weapon is code-named Tsunami. It is designed to "stealthily infiltrate into operational waters and make a super-scale radioactive tsunami through underwater explosion to destroy naval striker groups and major operational ports of the enemy."
These drills took place between the 21st and 23rd of March.


What's Trending?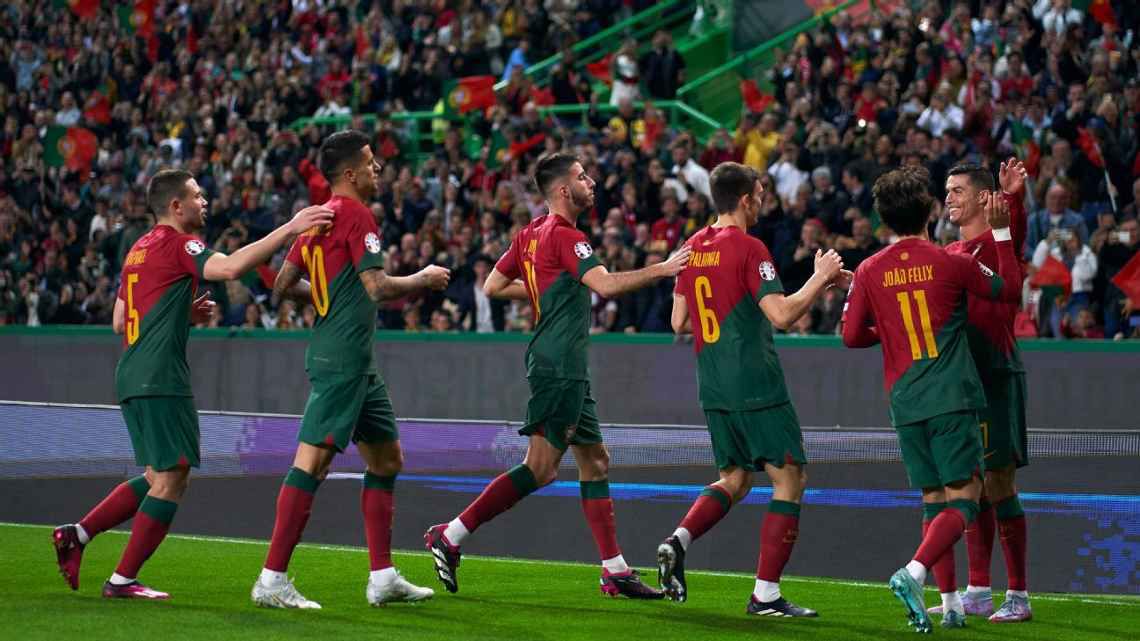 credit: getty
Portugal vs Lichtenstein is trending because that match happened in the Euro 2024 qualifying game on Thursday. Portugal won 4-0. Two of those goals went to Ronaldo, obviamente!
Italy vs England is also trending. England won that game and Harry Kane became the all-time leading men's scorer because of it.
Wayne Swinny is trending because the guitarist from the rock band Saliva died on Wednesday at the age of 59.


News By The Numbers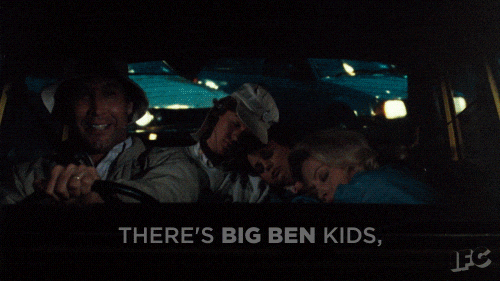 500,000. That is how many people are applying for U.S. passports every week. The State Department says that it is taking 10-13 weeks to process them.
100%. That is the mortality rate of a river in the UK called The Strid at Bolton Abbey in North Yorkshire. So maybe don't try that one.
38%. That is the approval rating for President Joe Biden, according to a new Associated Press poll. That's low but a little better from his record low of 36% last summer.
4. That is how many people were injured in a yurt explosion this week.
78%. That is how many transgender people reported being happier living as a gender different from their biological gender, according to a new poll released Thursday.


Sorry Guys! Biological Ladies Only From Now On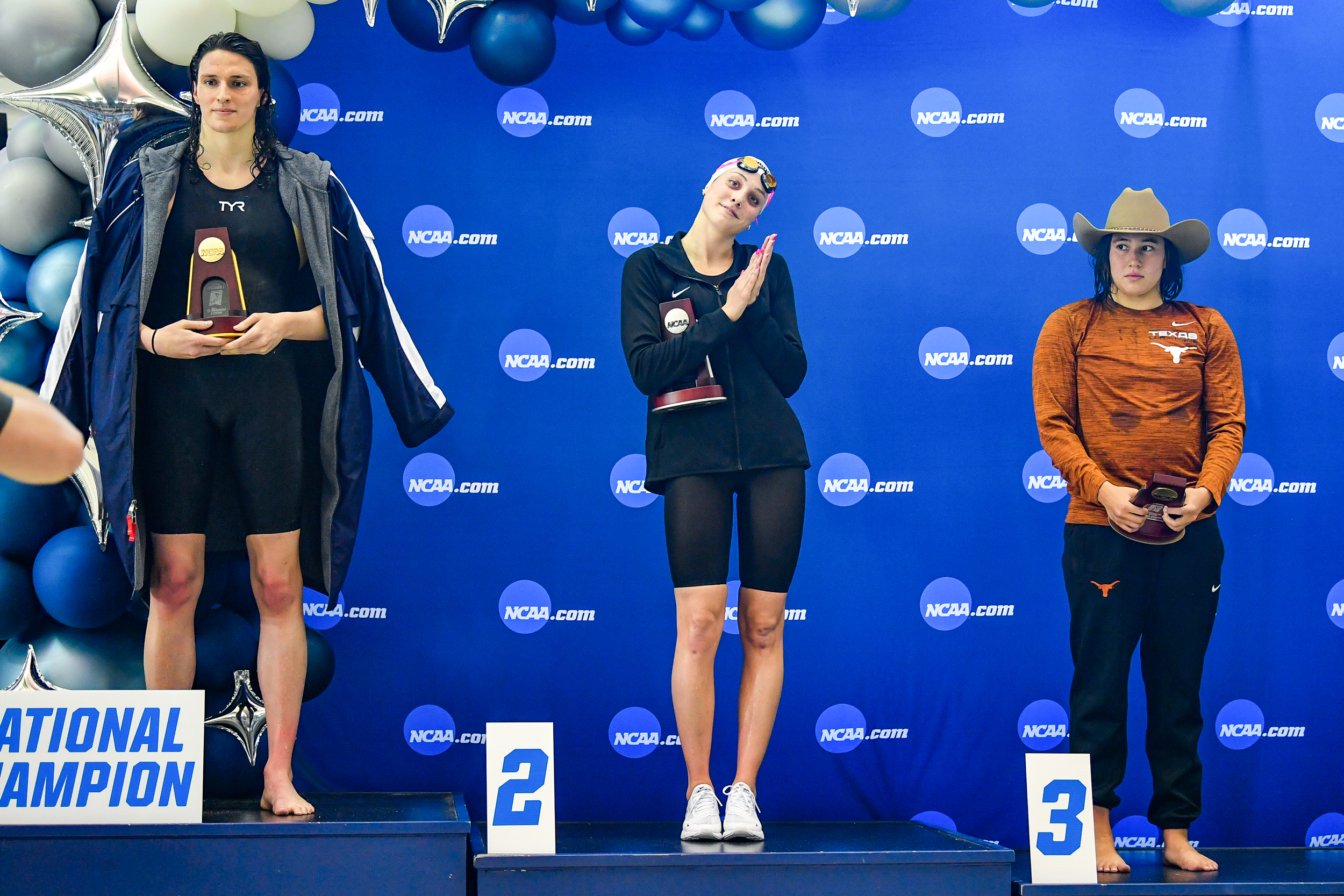 biological male Lia Thomas winning the women's national championship credit: getty
The World Athletics Council has voted to ban biological men from women's competitions if they have undergone male puberty. The organization says that they did this in order to "protect the future of the female category."
The organization will also test levels of testosterone in transgender athletes as a qualifier, although testosterone is certainly not the only thing that advances a male body. A lot of that is due to an adrenal process.
Although this will be contested by trans rights activists, the majority of sports groups agreed with this ruling.
"Many believe there is insufficient evidence that trans women do not retain advantage over biological women and want more evidence that any physical advantages have been ameliorated before they are willing to consider an option for inclusion into the female category," said Sebastian Coe, the head of the World Athletics Counsil. "We continue to take the view that we must maintain fairness for female athletes above all other considerations."


SUPPORT INDEPENDENT JOURNALISM!
Click here to go to our store to grab some of our exclusive Merchandise.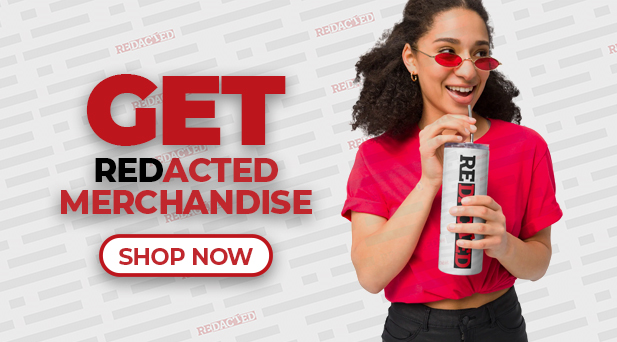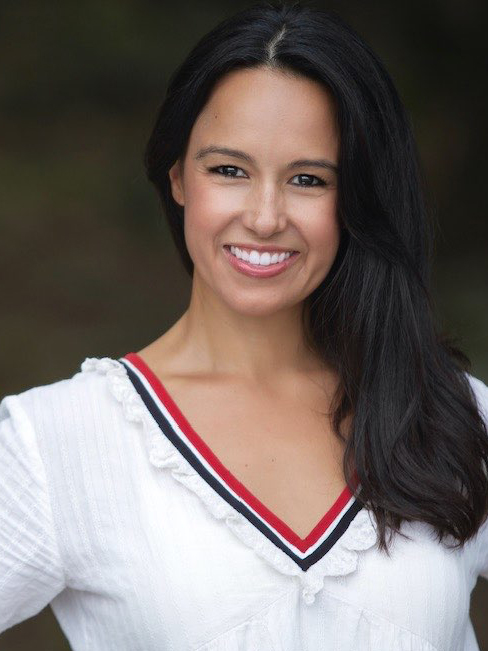 This newsletter is written and researched by Natali Morris.
Please feel free to reach Natali at

[email protected]


for any editorial feedback.