| TOGETHER WITH | |
| --- | --- |

Happy Friday. A floating home prototype that cost $1.5 million just sank in Panama. You had one job!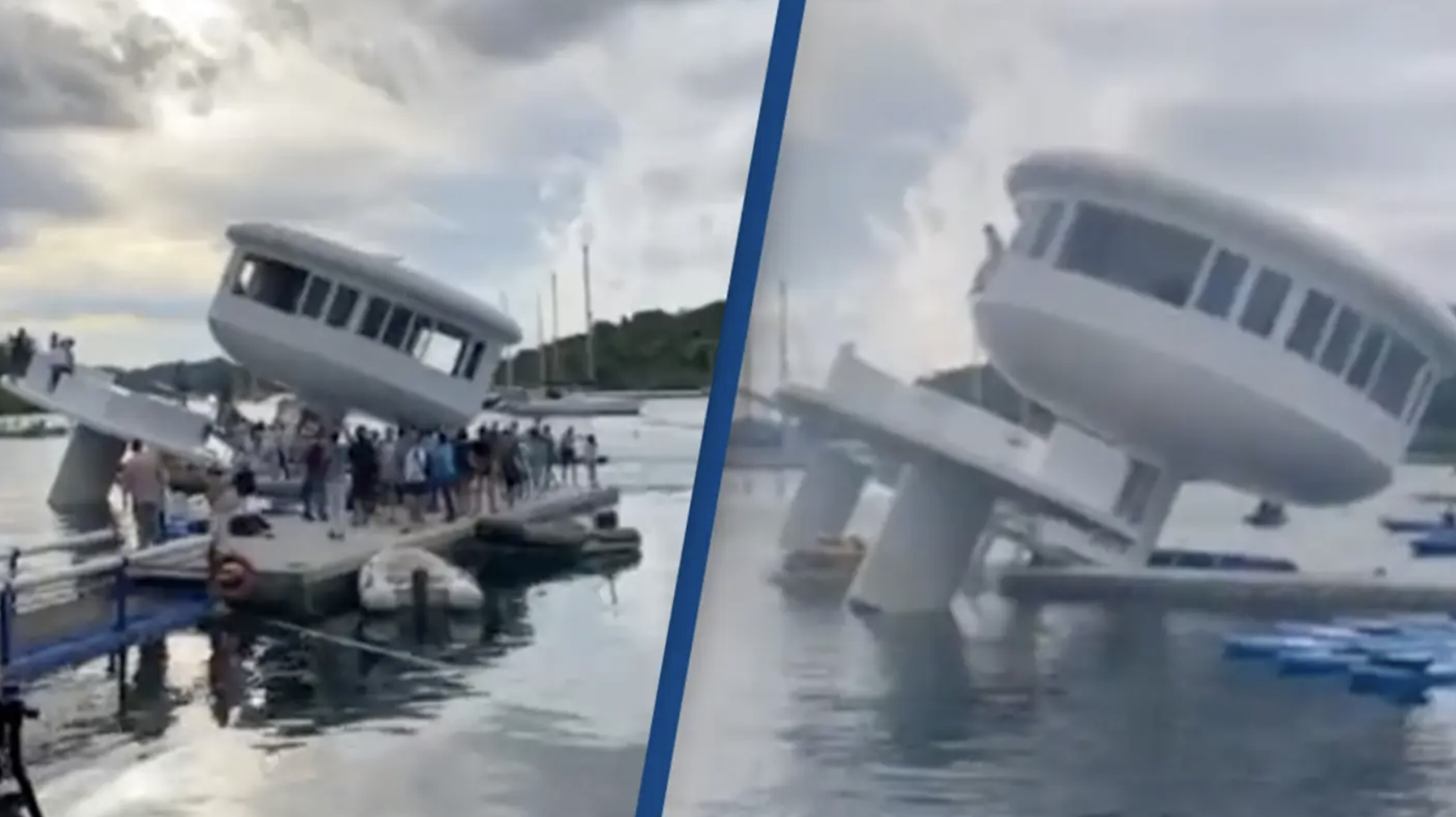 | | | | |
| --- | --- | --- | --- |
| | Bitcoin | $19,977.81 | |
| | | | |
| --- | --- | --- | --- |
| | Ethereum | $1,356.90 | |
| | | | |
| --- | --- | --- | --- |
| | Cardano | $0.4278 | |
| | | | |
| --- | --- | --- | --- |
| | Dow | 29,926.94 | |
| | | | |
| --- | --- | --- | --- |
| | S&P | 3,744.52 | |
| | | | |
| --- | --- | --- | --- |
| | Nasdaq | 11,073.31 | |
*Stock data as of market close, cryptocurrency data as of 5:00 am ET.


In Case You Missed It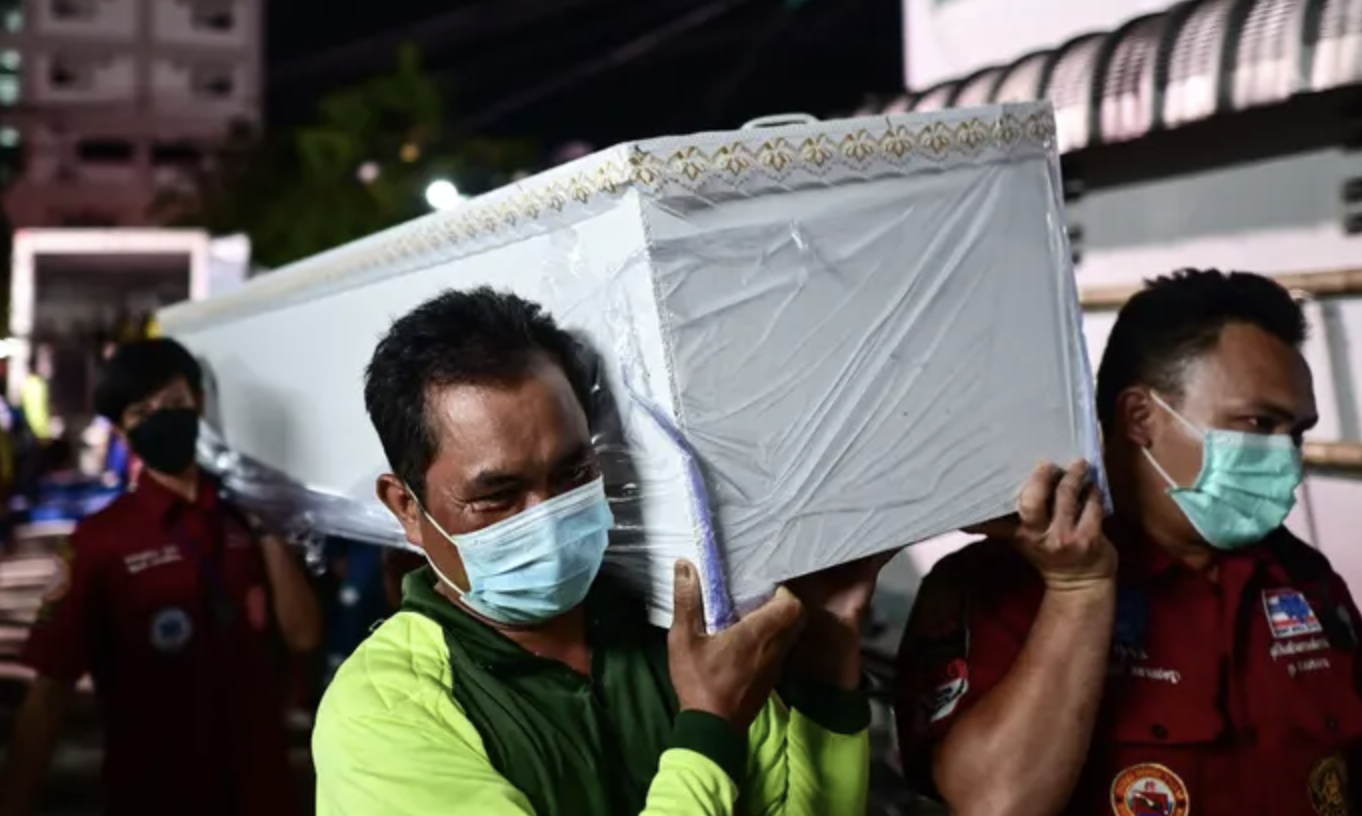 credit: guardian
🇹🇭 37 people were killed in a gruesome attack at a daycare center in Thailand on Thursday. Most of the victims were young children.
🇸🇪 Sweden says it has evidence of explosives that damaged the Nord Stream pipelines last week but it has not said who that evidence points to.
🇰🇵 North Korea flew warplanes near the border with South Korea on Thursday after launching air missiles earlier in the week.
👟 Adidas has put its partnership with Kanye West under review after the artist wore a shirt that said "White Lives Matter." Kanye, who now goes by the name Ye, spoke to Tucker Carlson last night and explained the T-shirt.
📰 A group of celebrities including Elton John and Prince Harry has sued The Daily Mail and the Associated Press in the UK for "gross breaches of privacy."
🦷 The Ukrainian government Tweeted a box of gold teeth and said that it came from Russian torture chambers. A German newspaper went to check it out and found that the teeth came from a dentist.


The Lead: Ukraine Calls on NATO to Launch Preemptive Nuclear War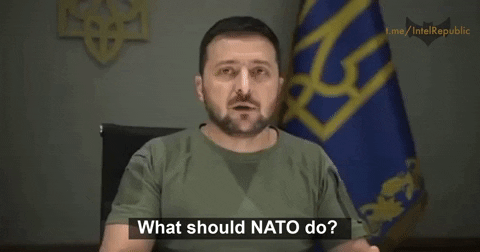 credit: intelrepublic
Armageddon is trending on Twitter because President Joe Biden said on Thursday that the risk of a nuclear Armageddon is the highest it's been since the 1962 Cuban Missile Crisis.
Russia is accusing Ukraine of trying to start this nuclear war as President Zelensky called on NATO to use nuclear weapons on Russia first.
"What should NATO do? Eliminate the possibility of Russia using nuclear weapons," Zelensky said in a televised address. "I once again appeal to the international community, as it was before February 24: preemptive strikes so that they [Russia] know what will happen to them if they use it, and not the other way around."
To be clear, Zelensky just called for a preemptive nuclear strike on Russia by NATO countries. This is incredibly dangerous rhetoric. He is calling for the mass slaughter of civilians.
Russia has repeatedly said that it is not considering nuclear strikes on Ukraine but the country did step up defense of the Donbas region on Thursday immediately after ratifying those regions into Russian territory.


Invest in Real Estate Today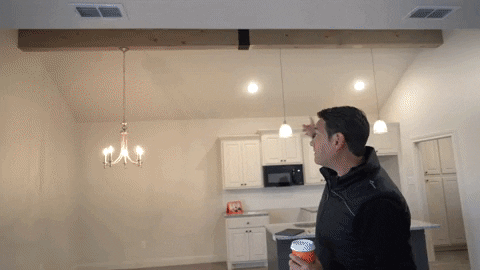 World leaders are destroying our savings through sky rocketing inflation and that's why the demand for real estate is at an all-time high this morning. What better time to invest!
Morris Invest is a full-service real estate investing team that helps its clients buy 100% turnkey rental properties with bank financing built right in. Morris Invest helped hundreds of people buy their first rental property in 2021 and 2022. The video above shows one of our brand new construction duplexes in Texas. Click here to book a free 30-minute call with their team today.
Imagine creating monthly cash flow from a new construction rental property. You can because their property management team will place a great tenant in the property and everything is fully managed by their full service customer service team. Visit their website today and see what Morris Invest can do for you. They've got a great video on the front page too!


Blackouts in the United Kingdom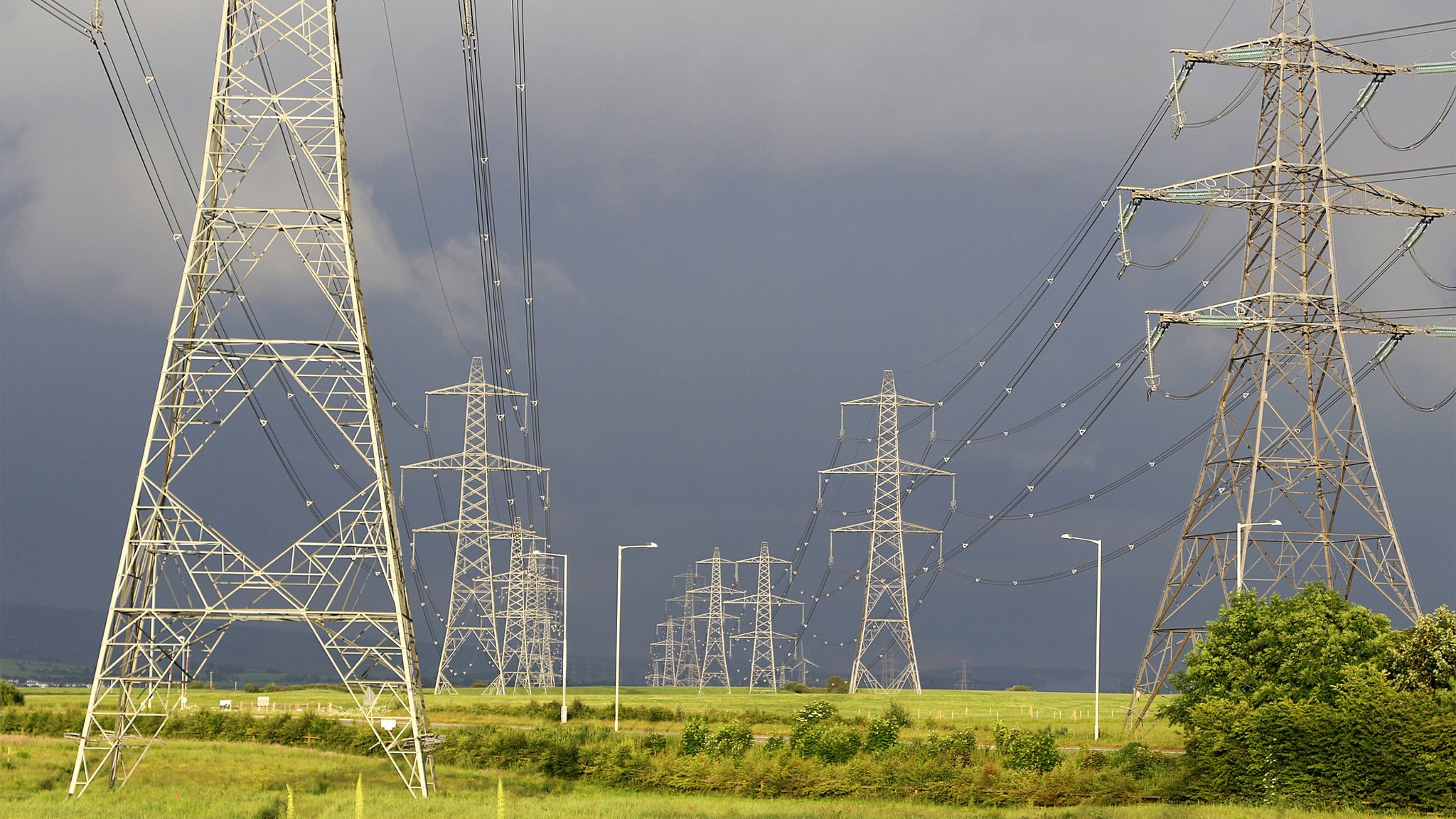 credit: skynews
People in the U.K. will have to prepare for mandatory three-hour blackouts this winter.
The National Grid's Electricity System Operator warned that this is a likelihood due to gas shortages. They said that this could be avoided "with help from the public."
These outages will happen in "select areas" but they haven't said where. This comes as European and British politicians continue to agree to sanctions that cut access to energy. The European Council has mandated a voluntary 10% reduction in peak hours between December and March of 2023.
This has caused countries to start cutting each other off. For example, Germany may cut energy exports to France and France is begging them not to.
It's going to be a cold winter in Europe.


News By The Numbers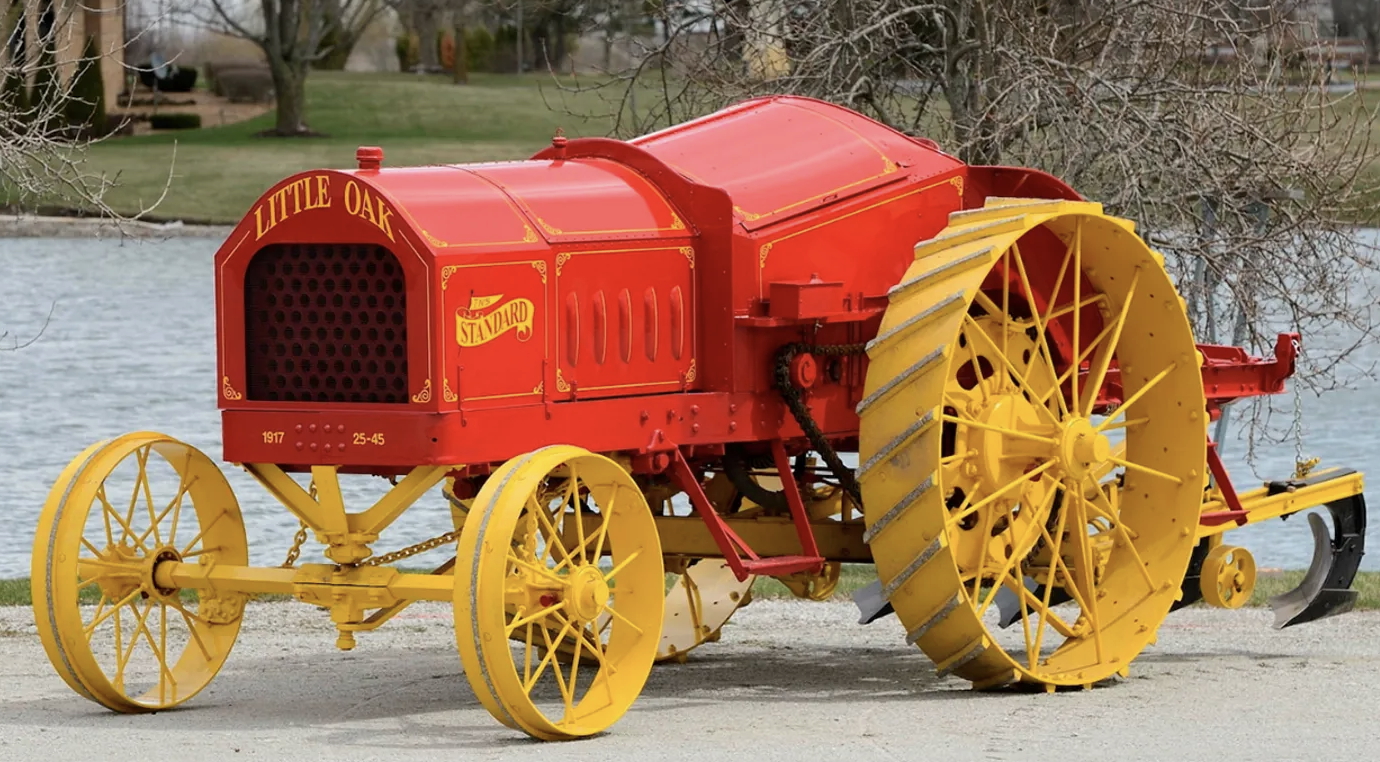 credit: mecum auctions
$420,000. That's how much a rare farm tractor sold for at auction in Illinois.
15,000. That is how many people RSVP'd to an orgy in Ukraine in response to the heightened threat of nuclear war. One organizer told Radio Free Europe: "It's the opposite of despair. Even in the worst-case scenario, people will look for something good. That's the mega-optimism of Ukrainians."
41 years. That is how long one woman in Vietnam claims to have lived on water alone.
12%. That is how much Peloton will cut its workforce in order to stop the massive cash flow loss that the company is experiencing.


What's Trending?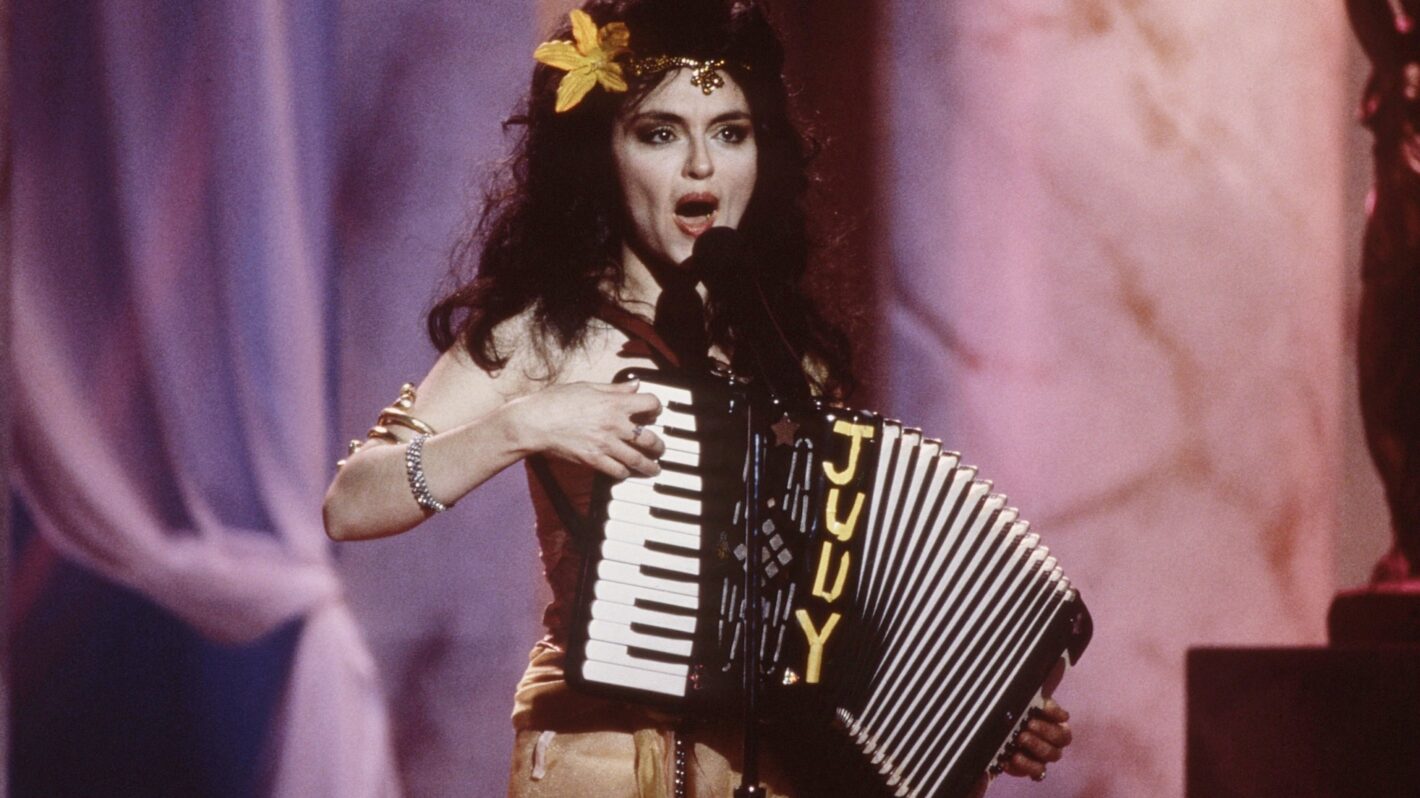 credit: everett collection
Judy Tenuta is trending because the comedian known as the Love Goddess died at the age of 72.
Super Mario Bros is trending because of the new official trailer for the upcoming film. I'm a yes on taking the kids to this one.
Pixel 7 is trending because Google unveiled the new Pixel 7 and Pixel 7 Pro.
Sara Lee is trending because the female wrestler has died at the age of 30. No cause of death was given.


Biden To Pardon Marijuana Crimes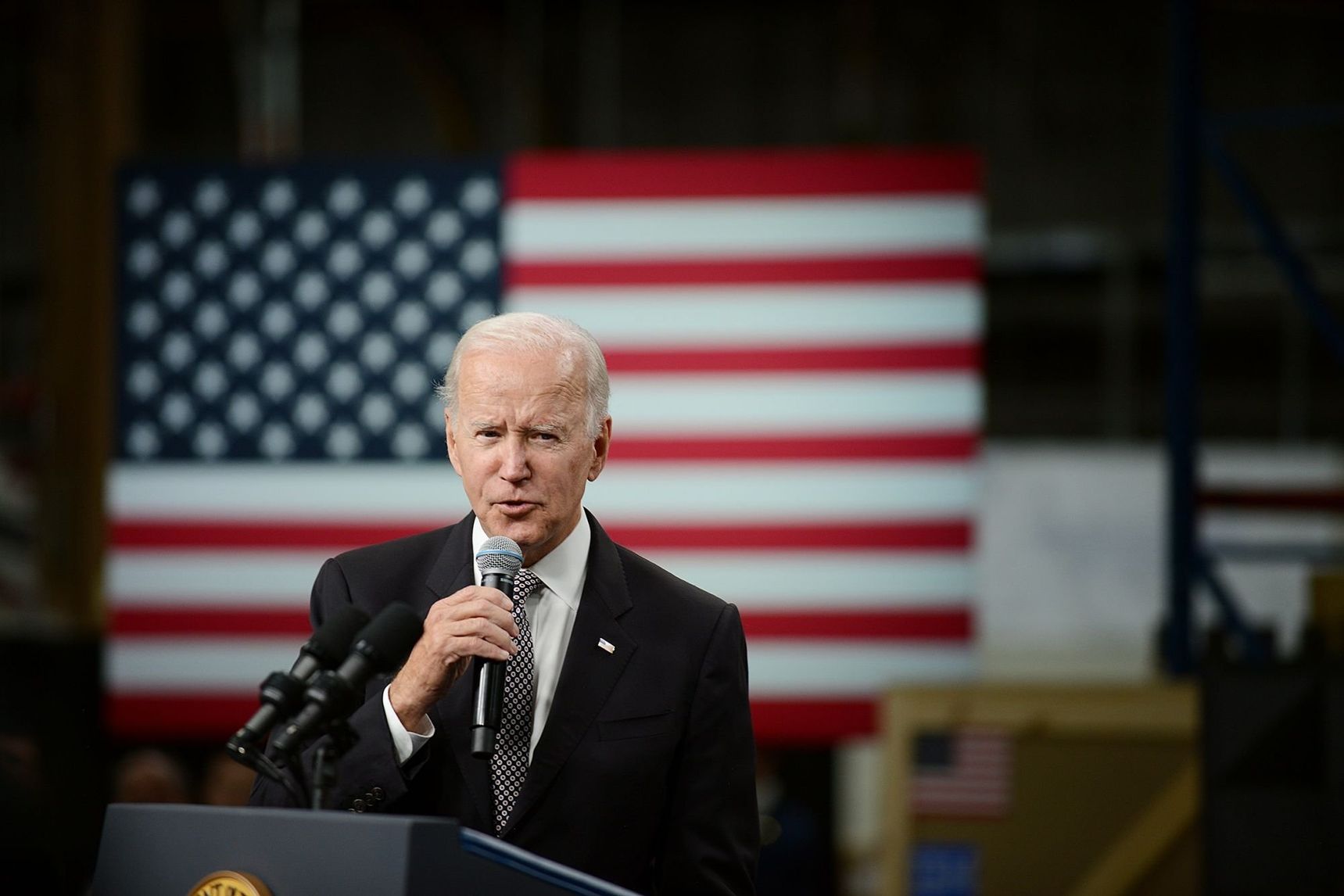 credit: bloomberg
President Biden will pardon all federal offenses for possession of marijuana and has called on the federal government to review laws for prosecution. This was a campaign promise, fulfilled conveniently just before the midterm elections.
According to the Wall Street Journal, "the pardon will affect 6,500 people convicted of federal offenses for simple possession from 1992 to 2021." Ironically enough, many of them were convicted as a result of the 1994 Crime Bill, for which President Biden was the chief architect. In fact, the bill was colloquially called The Biden Crime Law.
Almost 30 years later, the President seems to have had a change of heart about policing. He says that this was a failed approach to marijuana and it disproportionately affected people of color. But this comes at a time when crime rates are in fact rising in the U.S. and Republicans are seizing on the opportunity to show Democrats as soft on crime.
Will this pay off politically? TBD.


Cuddle Time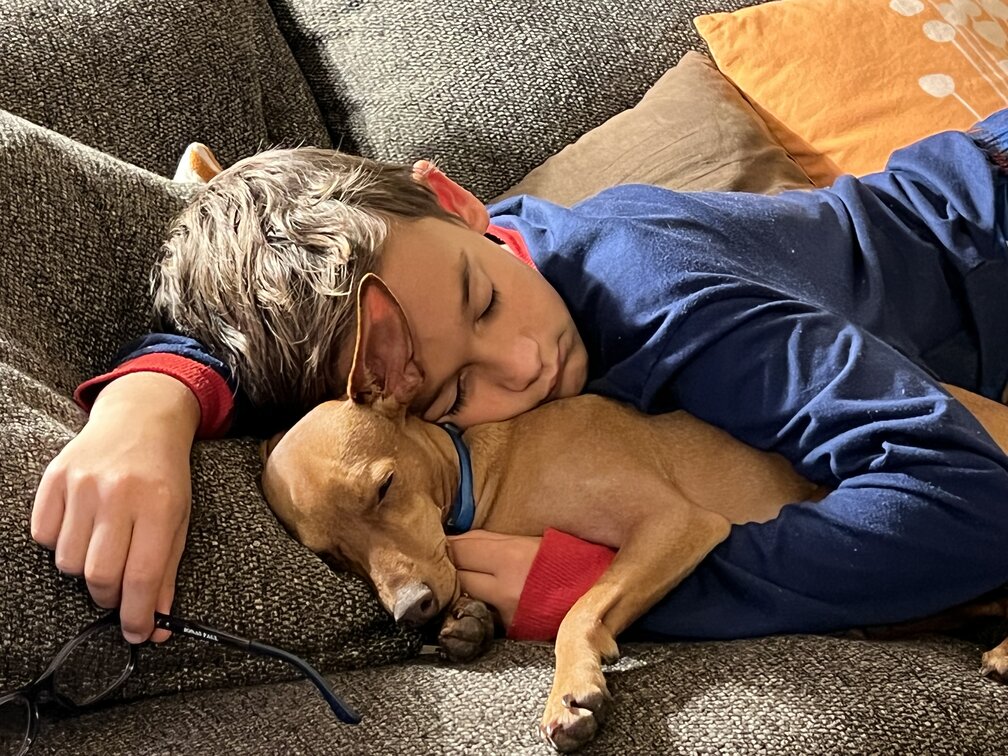 credit: clayton morris
Cuddling with a stuffed animal is good for your brain but cuddling with a real dog is even better, according to a recent study.
Researchers compared oxygen levels in the brain of people who "interacted" with plush animals versus people who "interacted" with real dogs. They found that both types of cuddling increased the concentration of oxygenated hemoglobin but the increase was higher for the group that had real dogs.
The researchers studied the prefrontal cortex because they said that "this brain area is involved in several executive functions, such as attention, working memory, and problem-solving. But it is also involved in social and emotional processes."
It's sweet to think that your real pet can help stimulate your own well being but so can your child's stuffed lovey. Or your own stuffed lovey if you still sleep with one. No judgment!


Share The Love
Become a friend of Redacted by sharing this newsletter with someone you love.
When you do, we don't just give you a pat on the back and say, "Well done old sport." We give you actual rewards that'll make everyone jealous.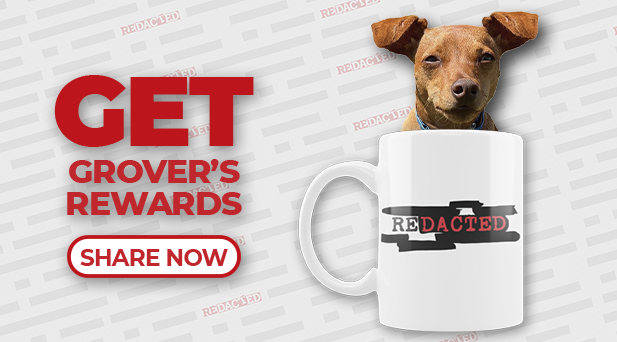 Or copy & paste your referral link to others: