| TOGETHER WITH | |
| --- | --- |

Happy Friday… South Korea launched its first lunar spacecraft on Thursday but the ship is taking the long way to conserve fuel so it won't land until December. I know some people who drive like that.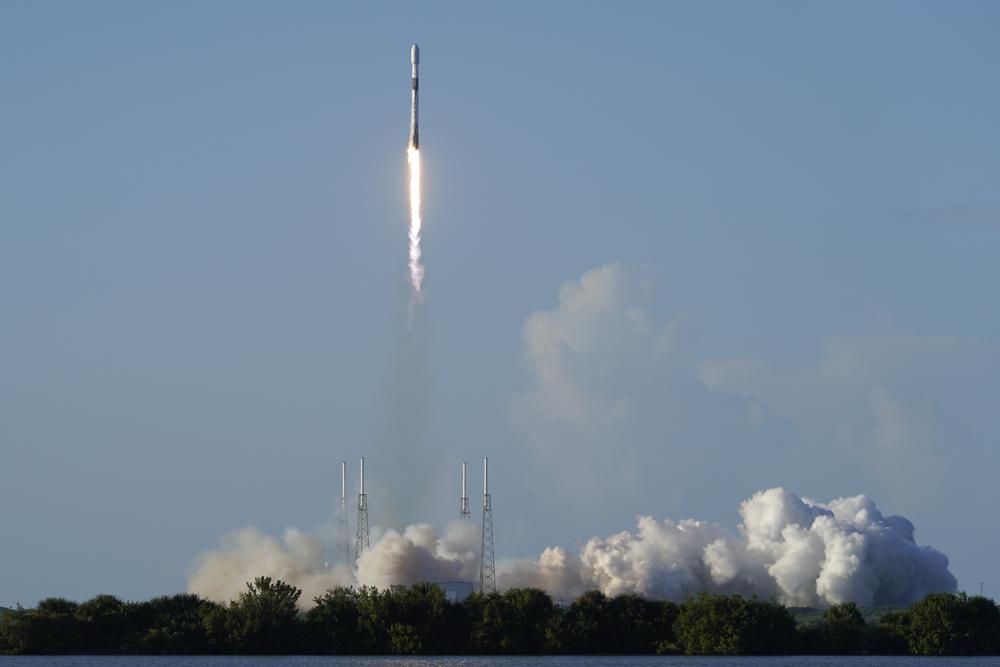 In Case You Missed It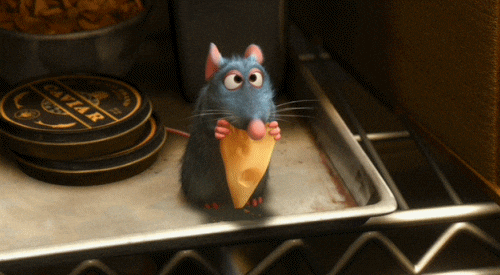 credit: giphy
🧀 Scientists say that Jarlsberg, a Norwegian cheese, is good for you because it stops bone loss. Bring it on.
🇬🇧 Amazon workers in England have walked out over pay disagreements.
🚨 New York State has issued a warning against a possible spread of polio.
📺 A new YouTube feature will let you zoom in on videos.
💦 Londoners may have to ration water if the current drought persists.
🇺🇦 Ukrainian president Zelensky asked his government this week to look into the idea of legalizing same-sex marriages.


| | | | |
| --- | --- | --- | --- |
| | Bitcoin | $23,150.86 | |
| | | | |
| --- | --- | --- | --- |
| | Ethereum | $1,660.18 | |
| | | | |
| --- | --- | --- | --- |
| | Cardano | $0.509 | |
| | | | |
| --- | --- | --- | --- |
| | Dow | 32,726.82 | |
| | | | |
| --- | --- | --- | --- |
| | S&P 500 | 4,151.94 | |
| | | | |
| --- | --- | --- | --- |
| | Nasdaq | 12,720.58 | |
*stock data as of market close, cryptocurrency data as of 5:00 am ET.


The Lead: Ukraine Confirmed To Be Harming Its Own Civilians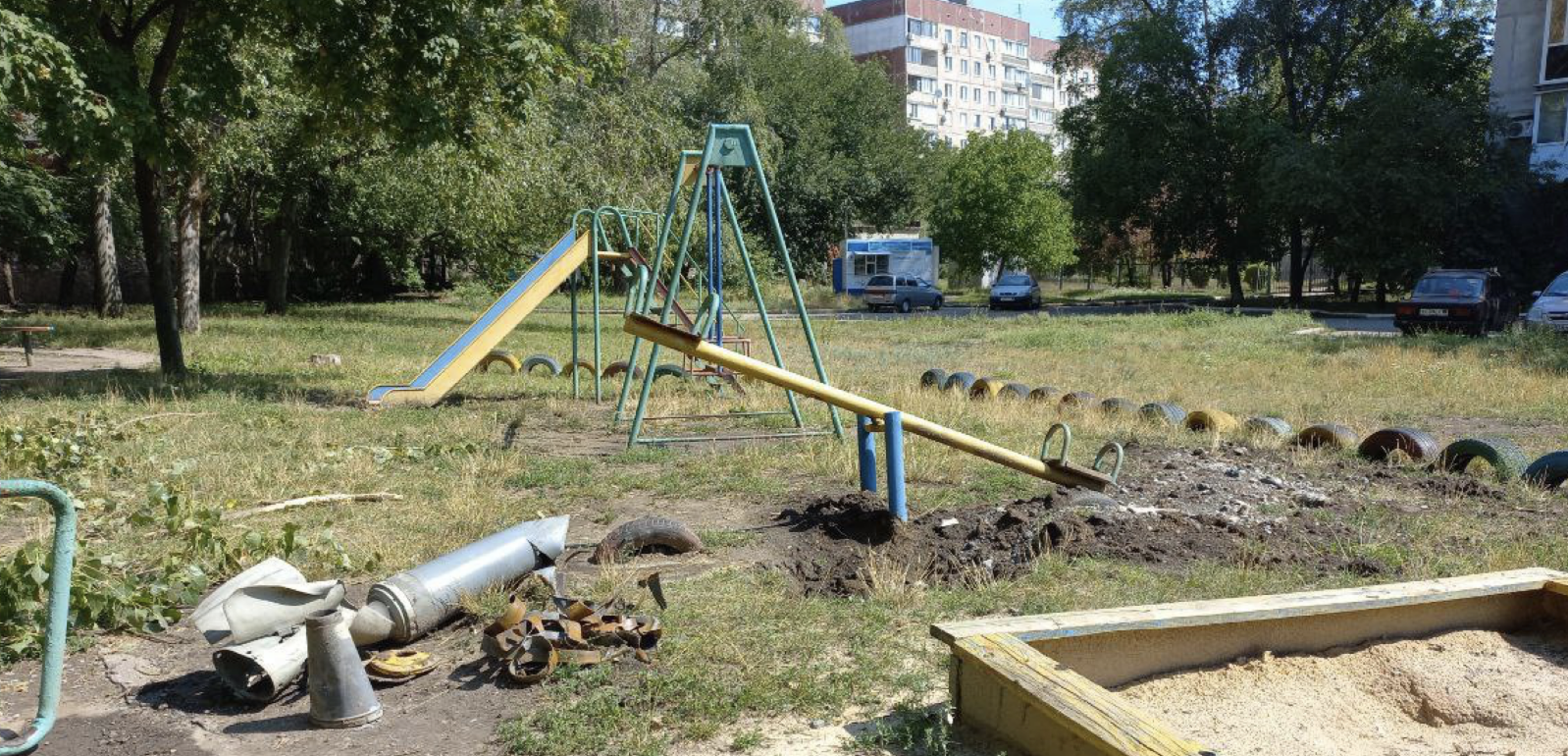 a children's playground in a residential area shelled by Ukrainian forces credit: Eva Bartlett
Amnesty International has corroborated what we've been saying on the Redacted show for months: Ukraine's military is harming civilians.
We were given a community strike on YouTube when we said that the Nazi lead Azov Battalion was purposely and verifiably putting civilians in harm's way. This information was confirmed by journalists reporting from the front lines but it was deemed as "hate speech" by YouTube. Now Amnesty International researchers have confirmed what we already knew to be true. Amnesty International has witnessed "Ukrainian forces [putting] civilians in harm's way by establishing bases and operating weapons systems in populated residential areas, including in schools and hospitals, as they repelled the Russian invasion that began in February." Essentially using women and children as human shields.
The report goes on: "Most residential areas where soldiers located themselves were kilometers away from front lines. Viable alternatives were available that would not endanger civilians – such as military bases or densely wooded areas nearby, or other structures further away from residential areas. In the cases it documented, Amnesty International is not aware that the Ukrainian military who located themselves in civilian structures in residential areas asked or assisted civilians to evacuate nearby buildings – a failure to take all feasible precautions to protect civilians."
In one video, we covered on our show, Ukrainian school teachers are seen yelling at Ukrainian Azov soldiers demanding that they remove their weapons from the roof of their school. Instead asking them to use the empty field next door!
"Being in a defensive position does not exempt the Ukrainian military from respecting international humanitarian law," said Amnesty International's Secretary General Agnès Callamard.
Some might ask: Does it matter if Russia is the aggressor? It matters because the U.S. has known for 9 years that there are extremists in the Ukrainian army and government and still opens its wallet freely to send money and guns which are now being sold on the black market. It matters who supports an ongoing war when innocent people will die every day. It matters if it delays peace talks for even one extra day. People are dying. Peace talks now!
International humanitarian law requires all parties to avoid locating within densely populated areas. It matters.


Grocery Store Prices Just Got Worse
Last week the Federal Reserve raised interest rates again, and prices as the grocery store are at their highest levels in decades. Shopping at the grocery store costs 28% more than using Hello Fresh. That's right. With inflation and sanctions driving up prices you might have noticed your grocery bills are going up. Do you want to save 28% on your grocery bill? Want delicious ingredients shipped right to your door? Want to prepare amazing meals in under 30 minutes? Want to get 16 free meals for trying it out? Then you're in luck. You'll get free food with that link.
Introducing HelloFresh. Get fresh, pre-measured ingredients and mouthwatering seasonal recipes delivered right to your door, America's #1 meal kit. HelloFresh lets you skip those trips to the grocery store, and makes home cooking easy, fun, AND affordable.
Even if you don't like it you just got 16 meals of free food delivered to your door because of Redacted. You'll have to use this link to get it. Use the code Redacted16 to get those free 16 meals.


Here Comes The Taxman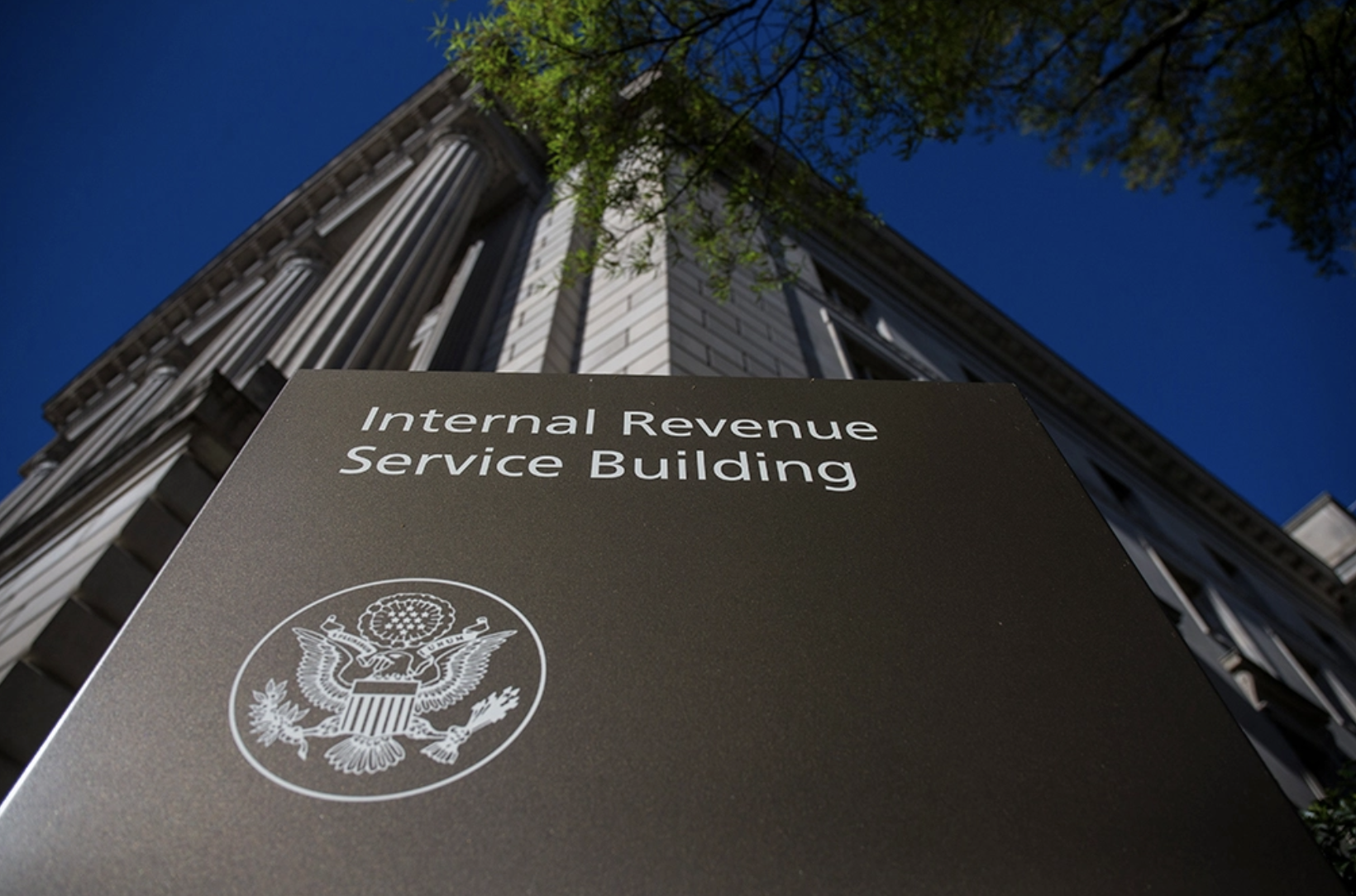 credit: getty
U.S. Democrats are trying to beef up the Internal Revenue Service. Again. A new reconciliation package includes $80 billion in funding for the IRS and many are calling this an attempt to "weaponize the IRS."
That is $80 billion of your tax dollars meant to police your tax reporting. How do you feel about that?
The current operating budget of the IRS is about $12.6 billion per year. The $80 billion will be divided up over nine years so that gives the IRS an extra $8.9 billion per year. According to the Wall Street Journal, "the bill earmarks $45.6 billion for 'enforcement,' including 'litigation,' 'criminal investigations,' 'investigative technology,' 'digital asset monitoring' and a new fleet of tax-collector cars. The result will be far more audits, civil lawsuits and criminal referrals.
And what will the return on investment be for all of that? The bill estimates that all of this tax policing will bring the U.S. up to $200 billion in revenue. But not from the super wealthy. According to the Journal, "The Joint Committee on Taxation, Congress's official tax scorekeeper, says that from 78% to 90% of the money raised from under-reported income would likely come from those making less than $200,000 a year. Only 4% to 9% would come from those making more than $500,000."
Why? Because wealthy people are harder to litigate. They have good tax lawyers and solid tax strategies and they are typically ready to answer complicated questions about their taxes. The data backs that up: The IRS won only $1.7 billion of the $4 billion it litigated in 2019, meaning more people won than lost against the IRS.
But small businesses don't have the time or money to litigate and would instead settle up when the taxman knocks.
If the IRS is beefing up, will taxpayers at least get better service? Not likely. This year, the IRS only answered 10% of its calls and is approximately 21.3 million returns behind. The new bill only sets aside $3.2 billion for "taxpayer services."


News By The Numbers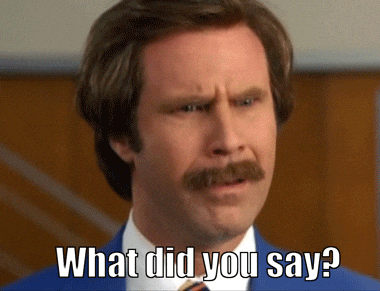 credit: giphy
12%. That is how many credit scores that Equifax issued between March and April that may have been wrong due to a coding error from the credit agency. Oops!
$500 million. That is the approximate price of Jeff Bezos' yacht that was towed this week in the Netherlands. Bezos had asked local officials to tear down and then rebuild a landmark bridge so that the boat could make its maiden voyage and that pissed off the locals. The yacht will be finished and launched elsewhere.
656 feet. That is the depth of a sinkhole that mysteriously opened up in Chile last weekend. It is about 82 feet wide.
1.75%. That is how much the Bank of England set interest rates to on Thursday because inflation is running rampant in the country. The bank admitted that a recession could continue for five consecutive quarters.


Monkeypox Declared Emergency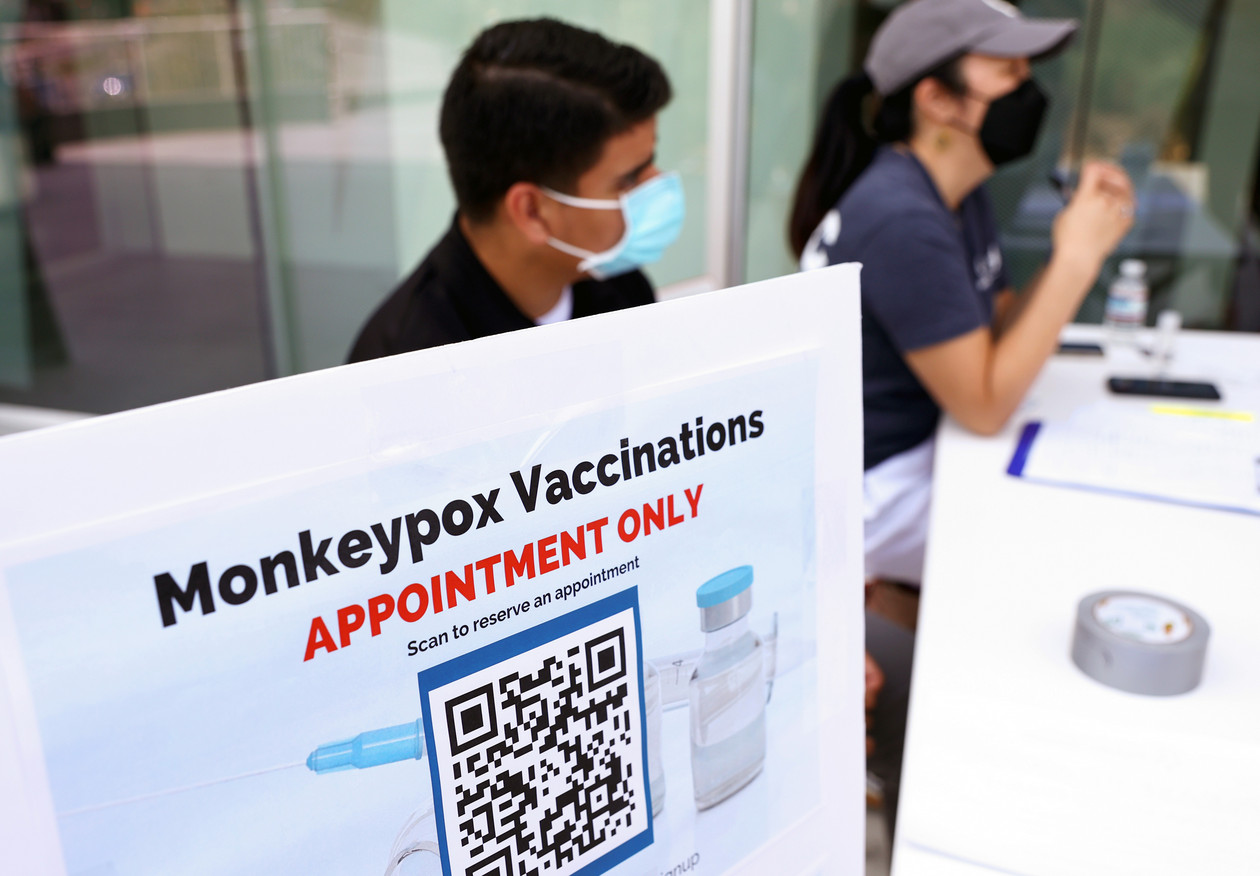 credit: getty
The United States has declared monkeypox a public health emergency. Don't freak out. You don't have to stay home with your children yet.
Declaring a public emergency would give the federal government access to vaccines and treatments. As we reported on Redacted on Tuesday, the U.S. has stockpiles of Tpoxx, the treatment for smallpox that has been shown to help treat monkeypox. The U.S. keeps those on hand in case smallpox is unleashed on its population but if monkeypox is declared a federal emergency, well, that's a good enough reason to tap into that supply, right? Same story with the smallpox vaccine, which is not routinely given in the U.S. any longer.
The state of emergency will also allow the federal government to better track cases through all 50 states.
Thus far about 6,600 cases of monkeypox have been recorded in the U.S. and no deaths.


You Might Be A Slytherin If…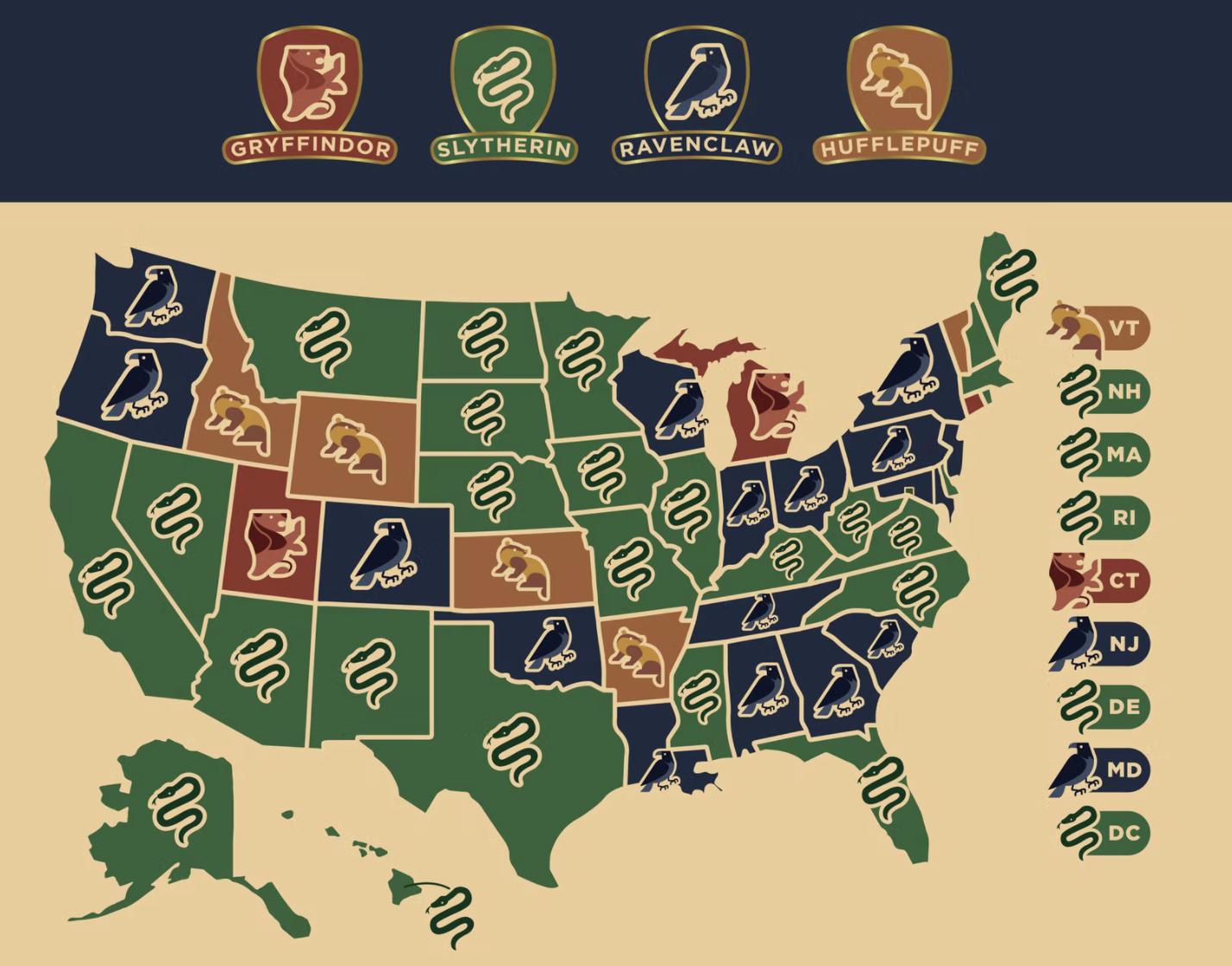 credit: fatherly.com
Do you agree that over half of Americans are Slytherins? That's what this analysis from Fatherly.com says! If you don't like Potter, you can skip this story.
Since most people (muggles) can't access the Sorting Hat, writers at Fatherly decided to analyze which states searched for which Hogwarts House the most often on Google Trends. Of course most of us think we're Gryfindor but it turns out only three states qualify: Utah, Michigan and Connecticut.
Over half of the 50 states were sorted into Slytherin, including my home state of California. Yeah. I guess I can see that.


What's Trending?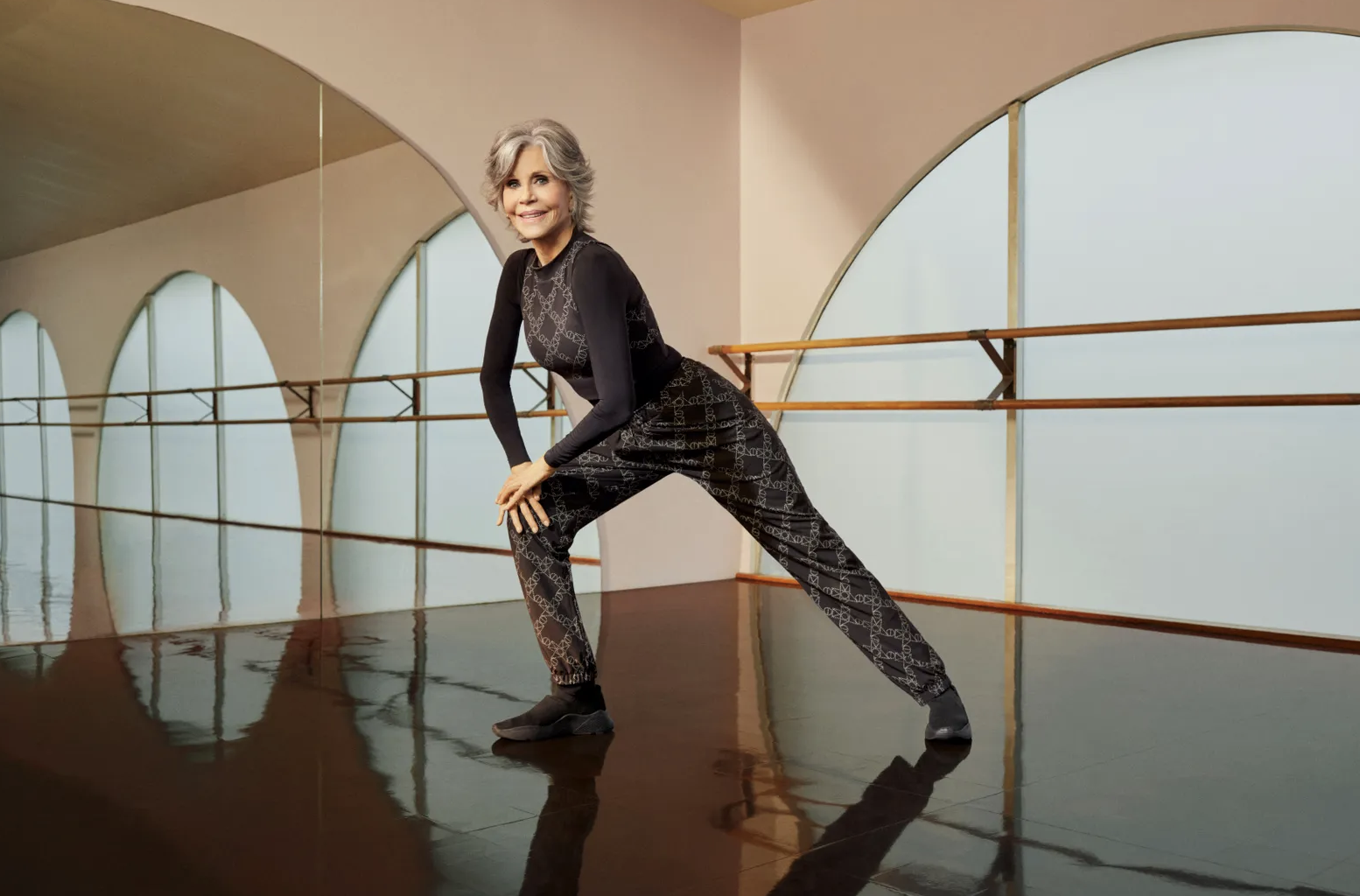 credit: H&M
Jane Fonda is trending because she has a new line of activewear with H&M and she looks fabulous in the advertisements. They call it "movewear" instead of sportswear "because it's not about sports or being authentic. It's about moving in a way that keeps your body healthy and strong," Fonda says.
Britney Griner is trending because she was sentenced to nine years in a Russian jail for a drug-related charge. She pleaded guilty. The U.S. is hoping to get her back in a prisoner swap with Russia.
Lady Gaga is trending because she confirmed that she will star in the upcoming Joker film, due out in October of 2024 with this musical teaser.


Share The Love
Become a friend of Morning Invest by sharing this newsletter with someone you love.
When you do, we don't just give you a pat on the back and say, "Well done old sport." We give you actual rewards that'll make everyone jealous.