| TOGETHER WITH | |
| --- | --- |

Happy Wednesday.
A lawsuit claiming that Skittles are unfit for human consumption was dismissed on Monday. Unfortunately, that doesn't necessarily mean they are fit for human consumption. They contain titanium dioxide, a substance banned in Europe because it can damage DNA. Taste the rainbow.
credit: reuters
In Case You Missed It.
🇳🇵 A 6.6-magnitude earthquake hit Nepal on Wednesday.
🌀 Tropical Storm Nicole is on track to become a Level 1 hurricane by Thursday.
🍗 A Russian catering company has admitted to interfering in the U.S. elections. Huh?
🚶🏻‍♂️ Facebook and Salesforce are both expected to begin layoffs.
🇺🇦 Nine Ukrainian men were detained in the Kherson for allegedly attempting a terror attack on military leaders.
🇨🇳 China showed off new hypersonic missiles on Tuesday with a range of over 2,000 kilometers.
🇺🇬 Uganda will close schools two weeks early to curb an Ebola outbreak.


| | | | |
| --- | --- | --- | --- |
| | Gold | $1,711.48 | |
| | | | |
| --- | --- | --- | --- |
| | Silver | $21.34 | |
| | | | |
| --- | --- | --- | --- |
| | Bitcoin | $17,886.46 | |
| | | | |
| --- | --- | --- | --- |
| | Dow | 33,160.83 | |
| | | | |
| --- | --- | --- | --- |
| | S&P | 3,828.11 | |
| | | | |
| --- | --- | --- | --- |
| | Nasdaq | 10,616.20 | |
*Stock data as of market close, cryptocurrency data as of 5:00pm AM.


The Lead: The Red Wave Whimper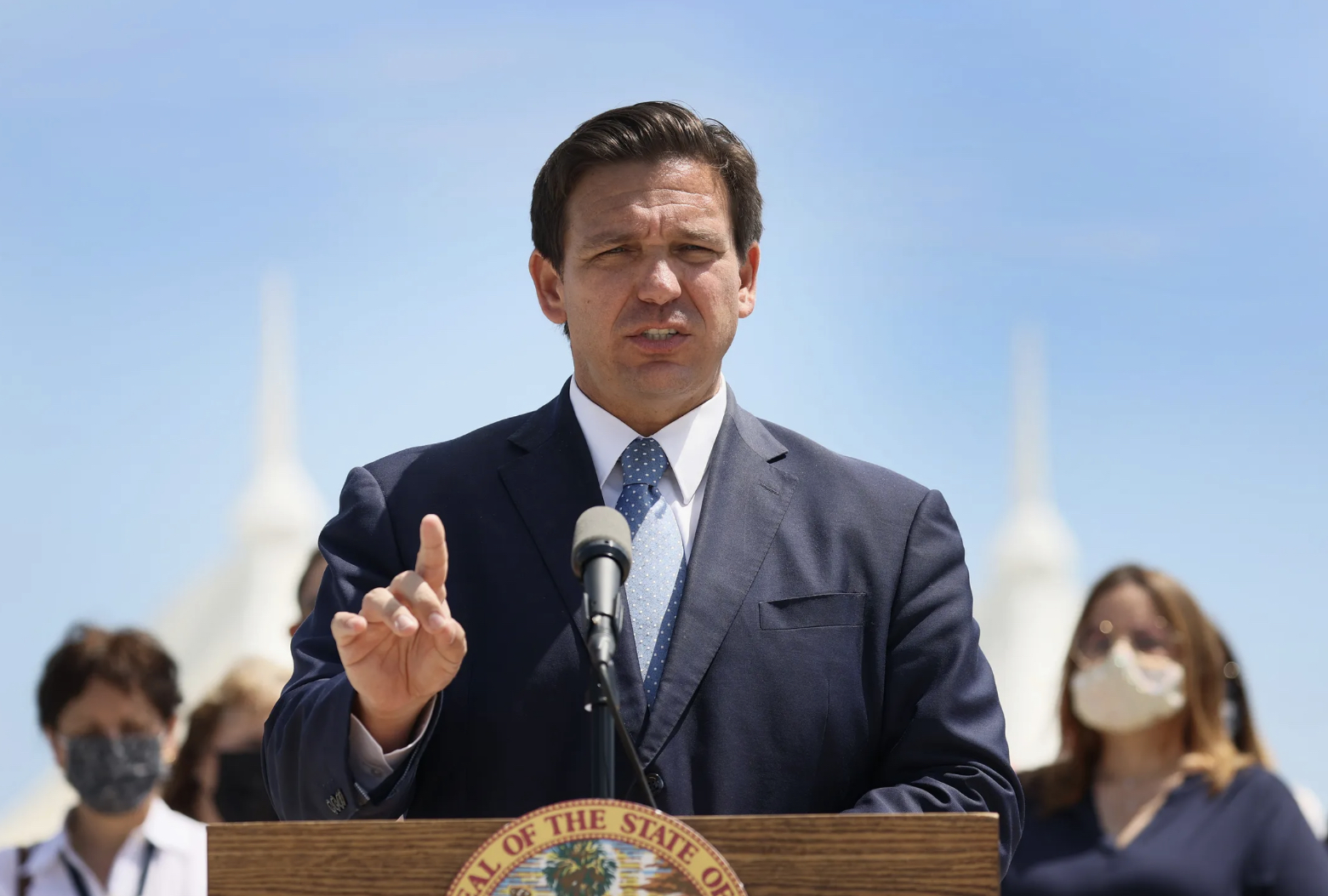 credit: getty
The United States did not see the red wave in the midterm elections that was predicted. Republicans did win control of the House of Representatives, but the results of the Senate are leaning Democrat at this hour. Not the result Republicans were hoping for.
A few major wins for Democrats include John Fetterman in Pennsylvania, Kathy Hochul in New York, Chuck Schumer in New York and Letitia James in New York. Republican wins include Ron DeSantis and Marco Rubio in Florida, Brian Kemp in Georgia and J.D. Vance in Ohio.
Republicans may have gotten a little cocky in expecting that red wave, and this is saying something given that Democrats had a massive deck stacked against them. The Democratic President has record-low approval ratings, crime rates are sky-high, and the economy is pitiful. Given those things, Republicans still could not capitalize on all of that. Perhaps because of external forces but perhaps because the party is over-invested in former President Trump. Perhaps he is not the future but the past of that party? He is clearly worried that Florida Governor DeSantis will replace him. He warned on Monday that if DeSantis runs for President in 2024, "he could hurt himself very badly." Hurt who now?


A Now The Most Bizarre Story of The Day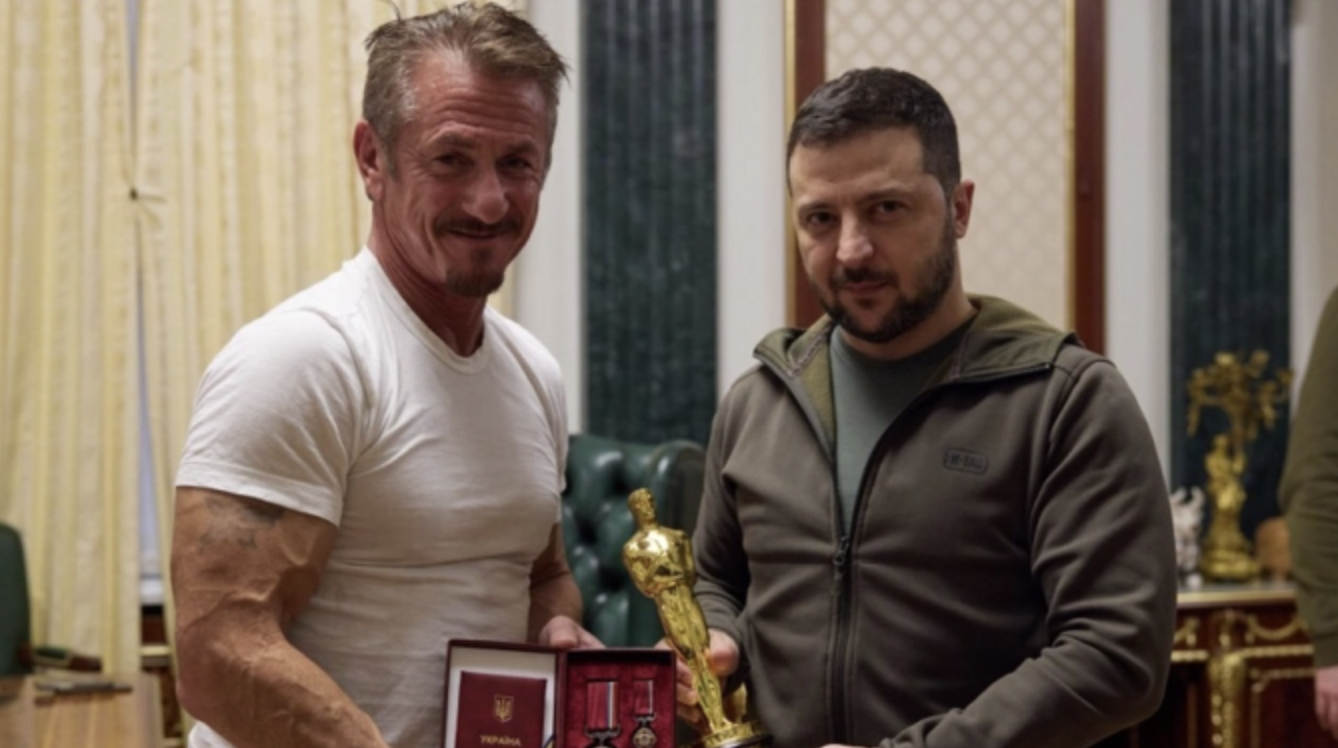 credit: getty
Actor Sean Penn gave Ukrainian President Volodymyr Zelensky his Oscar trophy as a keepsake to hold on to during the war. So much symbolism here to unpack and I'm going to try.
Zelensky is a former actor. Here we have one actor giving what he calls a "symbolic silly thing" to another actor. If it is so symbolic and silly, why travel across the globe to give it to a politician who is leading his country in war? It seems to highlight Zelensky's past as an actor rather than a politician. As in "this is something you once aspired to." Is that intended?
Penn says that leaving it with Zelensky will make him "feel better and strong enough for the fights." What fight does Sean Penn have exactly?
The visits to Zelensky by high-profile American actors seems only to reinforce the notion that American support for this war is based on propaganda. We are being invited to believe that Zelensky is a heroic figure by people who act for a living and live in fictional worlds. That is punctuated when Penn says, "When you win, bring it back to Malibu." As if an Oscar statue is a talisman of virtue and triumph that ordinary people cannot touch. In Malibu.
You can be inspired by this act if you choose. That is clearly the aim. Or you can ask: What am I being asked to feel here? What is meant by juxtaposing war with celebrity that might serve to minimize the real human cost of the war?


Save 40% Off Your Postage
It's almost holiday mailing time, and can you think of anything worse than waiting in line at The Post Office?
Enter Stamps.com which brings the Post Office, and now UPS shipping, right to your computer. That way you don't have to leave the house!
Mail and ship anything from the convenience of your home or office.
With Stamps.com, anything you can do at the Post Office you can do with just a few clicks. Plus Stamps.com saves you money with deep discounts that you can't even get at the Post Office!
With Stamps.com, you get 5 cents off every first-class stamp and up to 40% off Priority Mail, and up to 62% off UPS shipping rates.
Try it now and get a FREE digital scale ⚖️ with our promo code: REDACTED. There's NO risk. With my promo code, REDACTED, you get a special offer that includes a 4-week trial PLUS free postage and a digital scale. No long-term commitments or contracts.
Just go to Stamps.com, click on the Microphone at the TOP of the homepage, and type in REDACTED.


Leave Math Alone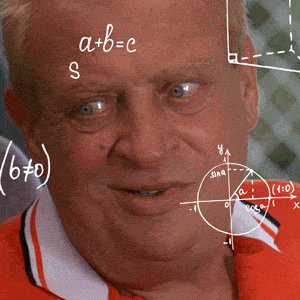 credit: giphy
A group of British math professors has published an open letter opposing the "politicizing" math degrees. Actually, in the U.K., they say "maths degrees."
What is this about? Recently a movement has grown, calling math a racist colonial pursuit and that it should be taught in a more diverse way. New guidance from the Quality Assurance Agency (QAA) states that "the curriculum should present a multicultural and decolonised view of mathematics, statistics and operational research, informed by the student voice."
But, this is math we are talking about. The professors say that they "abhor racism, but one can abhor racism without subscribing to the theory of decoloniality." They say they do not think math is a "particularly European paradigm" but it almost doesn't matter because very little history of math is taught in math courses. Math is taught in math classes.
"As just one example, the Japanese mathematician Seki and the Swiss mathematician Bernoulli both studied what are now called Bernoulli numbers," the professors say. "We agree that where practical the mathematical community should use terminology that gives non- Western mathematicians proper credit, but this is not the meaning of decoloniality."
The worry is that mandating a "diverse" teaching of math will lead to a "skewed perspective on the history of mathematics, seen entirely through the lens of the theory of decoloniality." They ask that the standards board "Avoid promoting any particular political perspectives, no matter how laudable."


News By The Numbers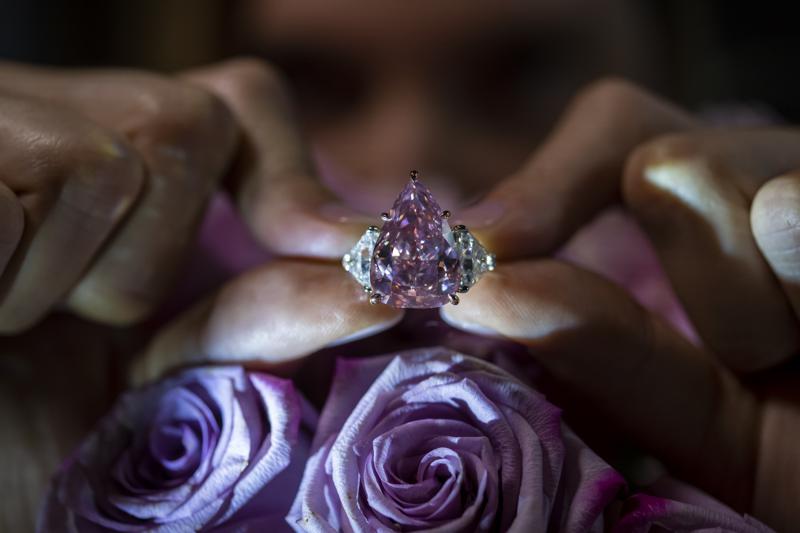 credit: ap
$28.8 million. That is how much the "Fortune Pink" 18-carat pink diamond fetched at an auction in Geneva. That's on the lower end. Experts had hoped it would sell for between $25 and $35 million.
25. That is the age of Maxwell Alejandro Frost, the first Gen Z'er to be elected to Congress. Gen Z in the House! (Get it?)
19.5 million. That is how many Tesla shares Elon Musk sold this week, worth about $4 billion.
£324. That is the cost-of-living payment that people in the U.K. will receive due to record inflation.


Mile High Double Beds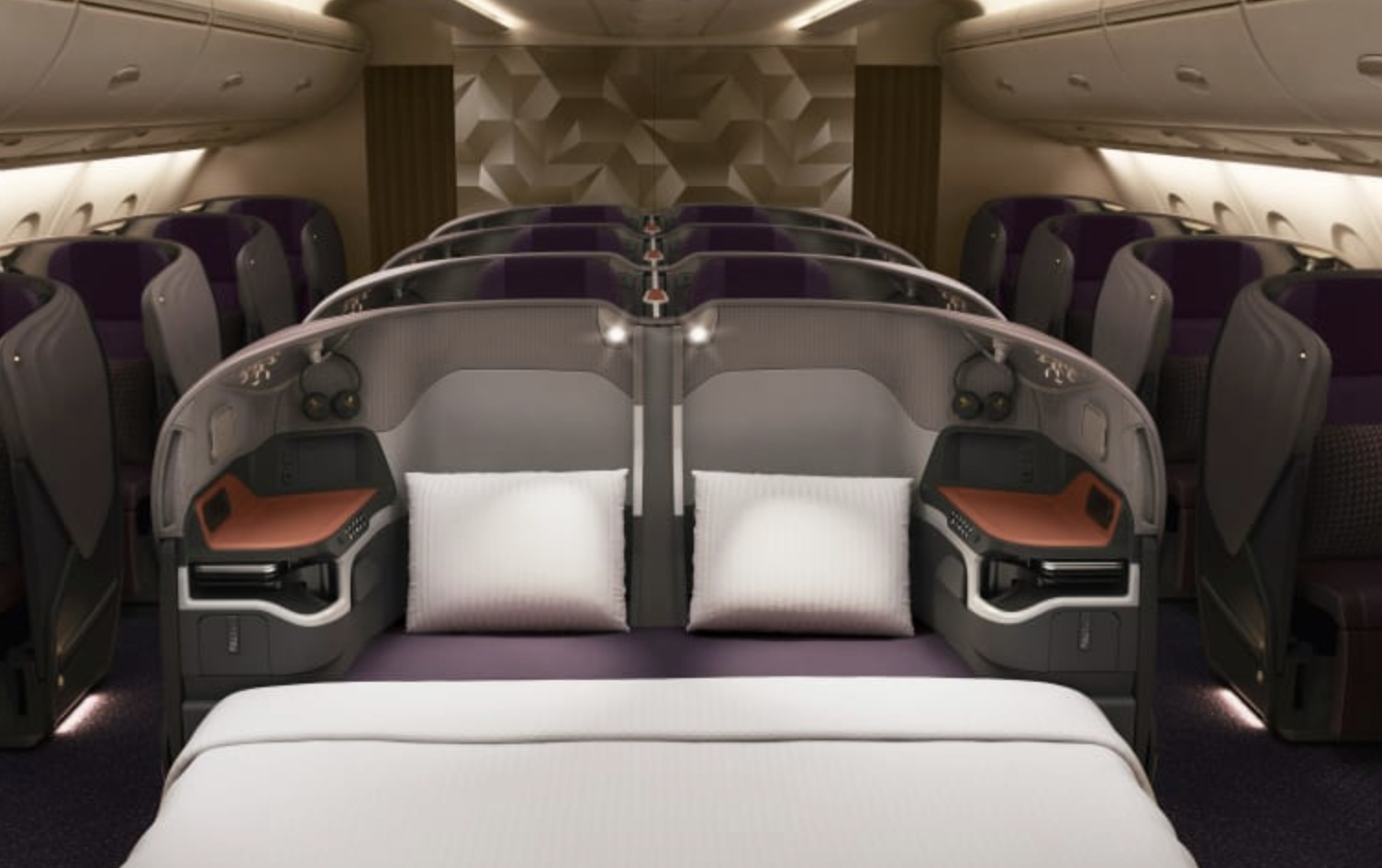 credit: cnn
More airplanes are adding couples beds to first class. It's almost like they *want* people to join the mile-high club.
These snuggle beds can be converted back and forth from single beds by folding down the partition. They don't cost more because the customers have purchased both side-by-side singles.
There is not a partition preventing other passengers from seeing in though, so you and your snuggle buddy will have to behave yourself.


What's Trending?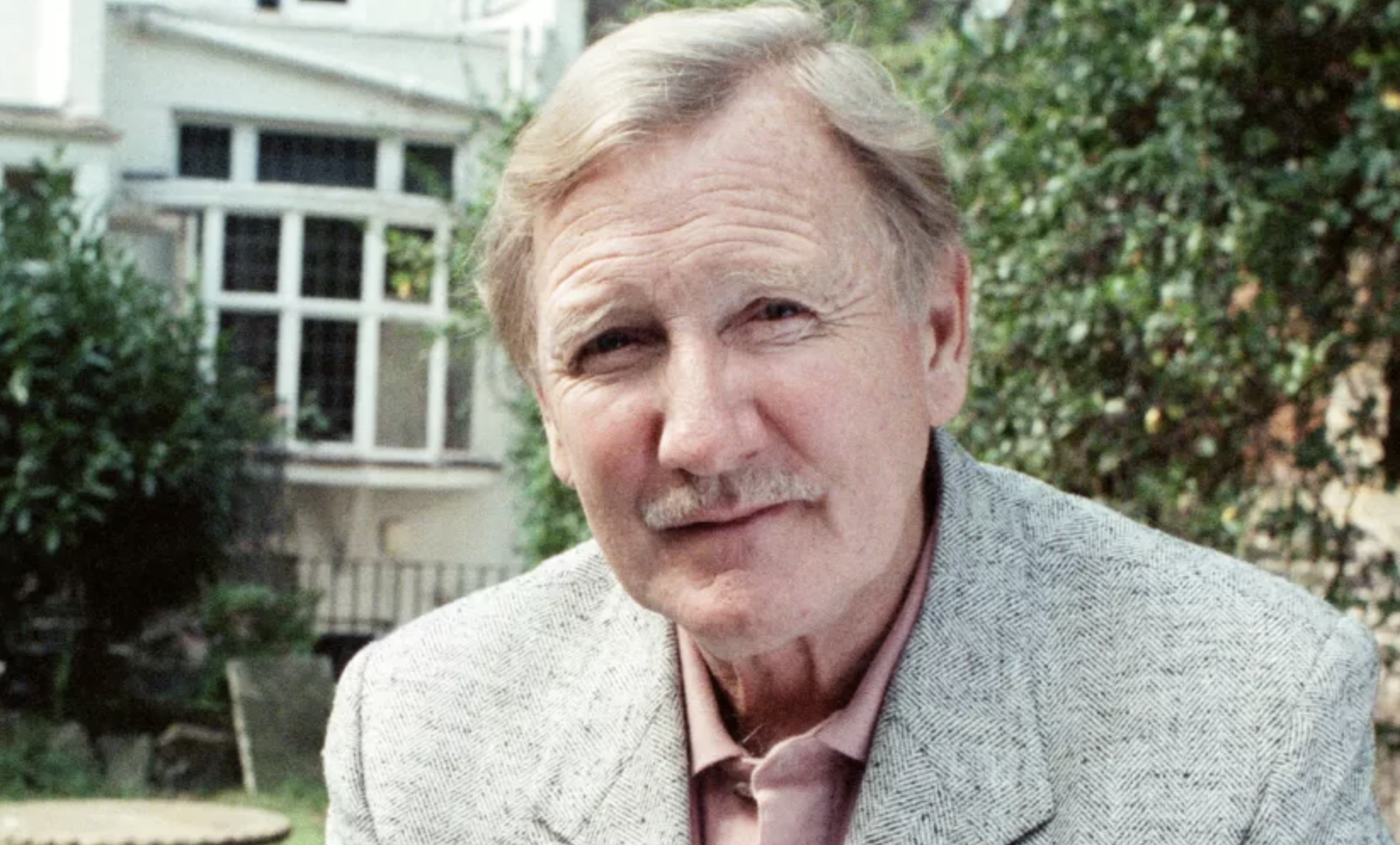 credit: getty
Leslie Phillips is trending because the British actor has died at the age of 98. He was the voice of the Hogwarts Sorting Hat.
FTX is trending because the crypto exchange will be sold to Binance.
True Geordie is trending because the kickboxer apologized for saying something racist on a podcast about his rival.


Share The Love
Become a friend of Redacted by sharing this newsletter with someone you love.
When you do, we don't just give you a pat on the back and say, "Well done old sport." We give you actual rewards that'll make everyone jealous.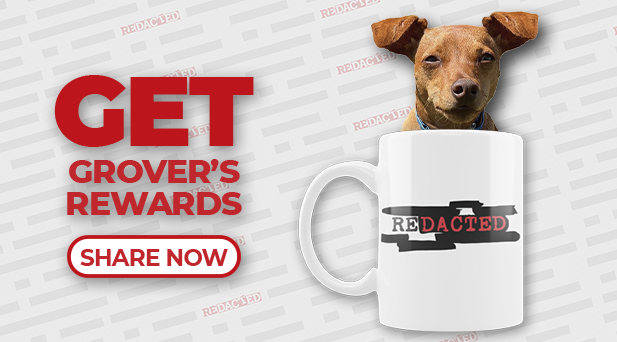 Or copy & paste your referral link to others: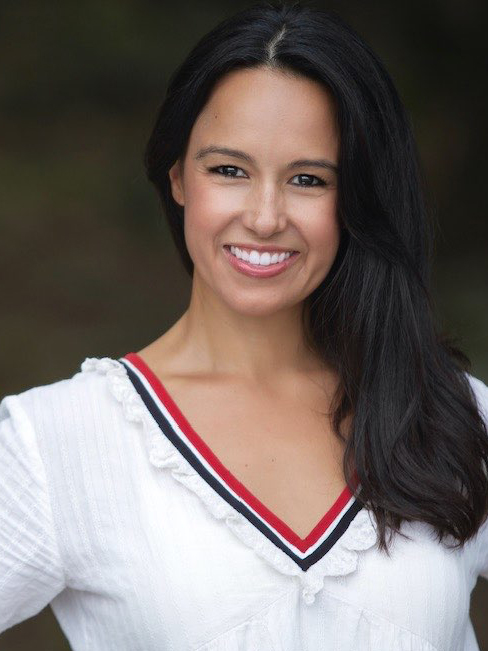 This newsletter is written and researched by Natali Morris.
Please feel free to reach Natali at

[email protected]


for any editorial feedback.