| TOGETHER WITH | |
| --- | --- |

Happy Thursday.
A man in Nebraska was pulled over for driving in a compact car with a live bull-riding shotgun.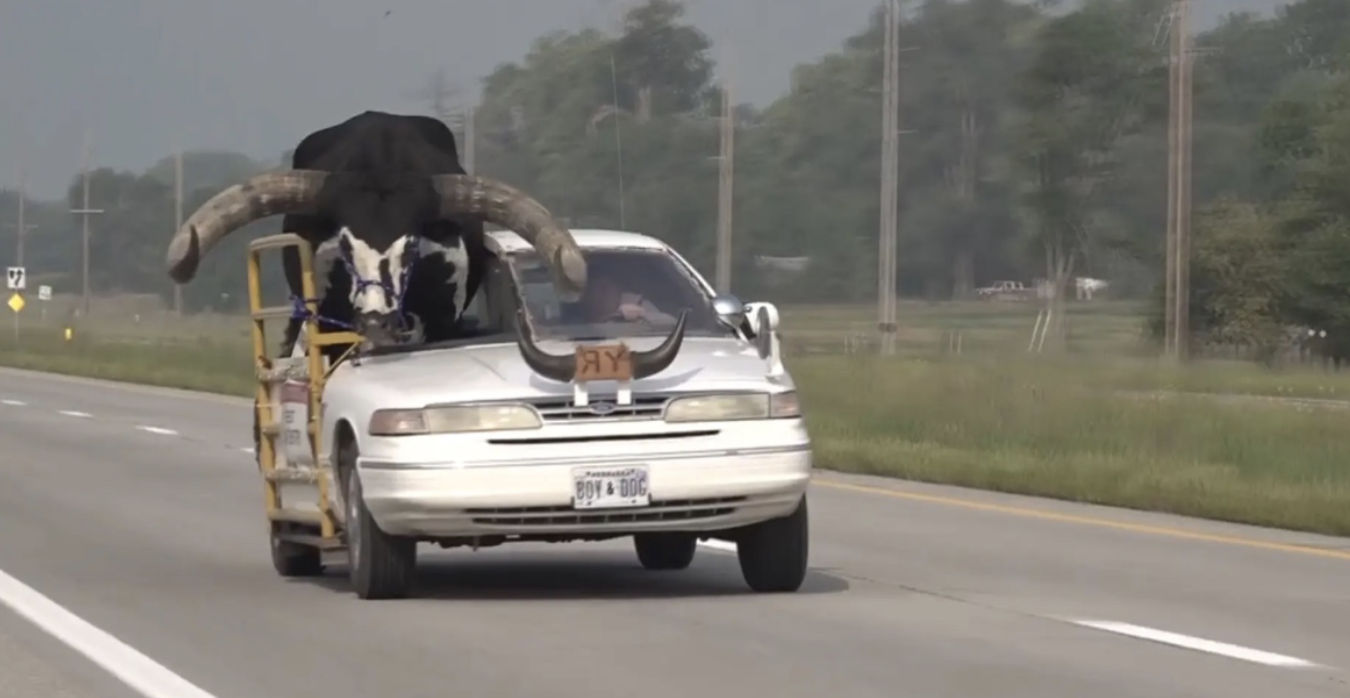 credit: x
In Case You Missed It.
🌀 Hurricane Idalia is pounding the coastal areas from Florida to North Carolina.
🇨🇳 China is bracing for Super Typhoon Saola.
🔥 Pilots in Florida captured St. Elmo's fire outside the cockpit window. It is what happens when friction inside a storm cloud produces excess electrons. It is neither lightning nor a song or movie.
🇿🇦 At least 73 people have died in an apartment building fire in South Africa.
🍔 A judge dismissed a lawsuit accusing Burger King of making the Whopper seem larger than it actually is. McDonalds, Wendy's and Taco Bell are also facing similar lawsuits. Who would spend their time suing over this??
📺 You can watch last night's full Redacted show right here.


| | | | |
| --- | --- | --- | --- |
| | Gold | $1,944.91 | |
| | | | |
| --- | --- | --- | --- |
| | Silver | $24.55 | |
| | | | |
| --- | --- | --- | --- |
| | Bitcoin | $27,214.08 | |
| | | | |
| --- | --- | --- | --- |
| | Dow | 34,890.24 | |
| | | | |
| --- | --- | --- | --- |
| | S&P | 4,514.87 | |
| | | | |
| --- | --- | --- | --- |
| | Nasdaq | 14,019.31 | |
*Stock data as of market close, cryptocurrency data as of 5:00pm AM.


The Lead: African Dominoes Are Falling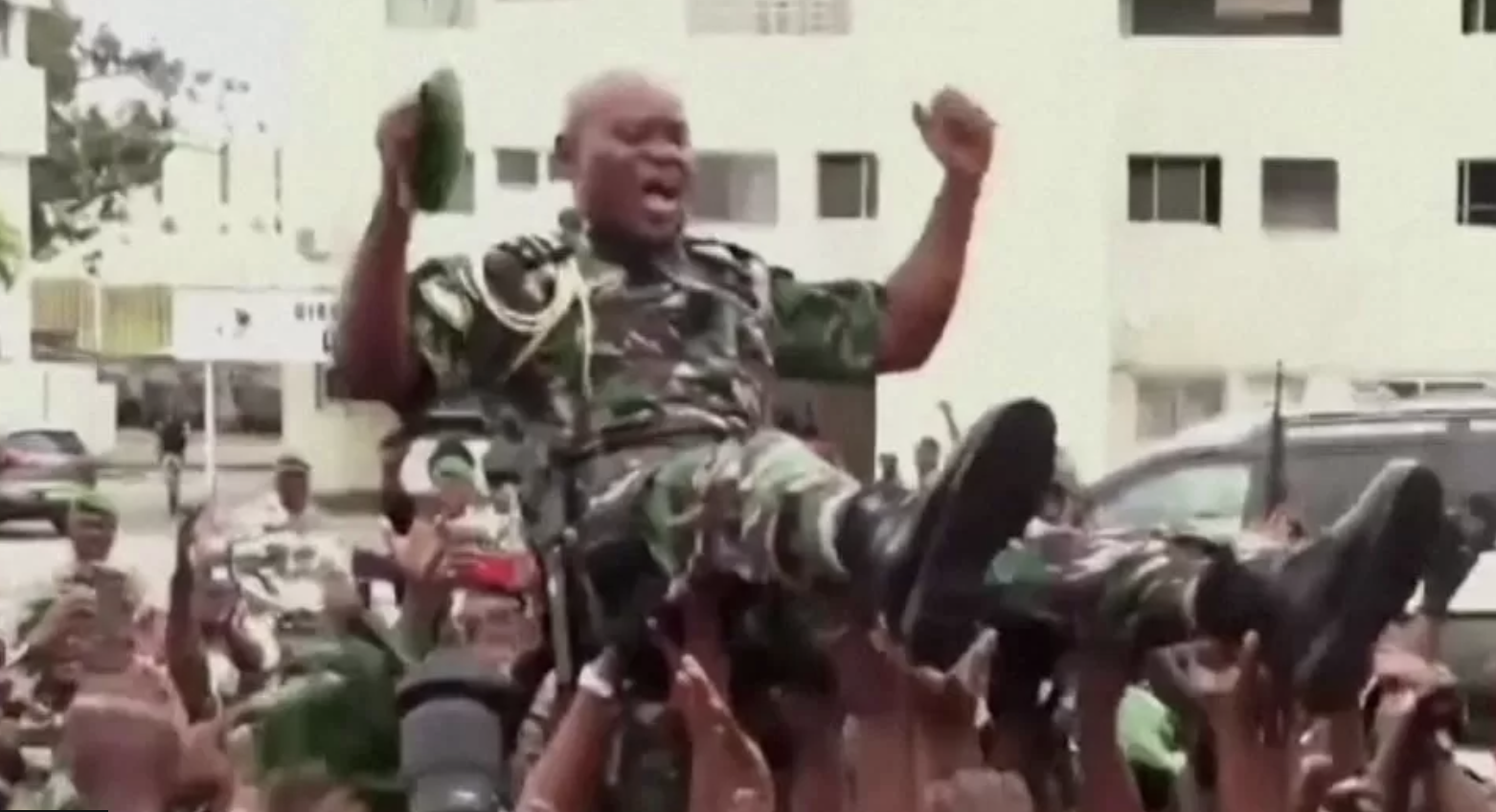 credit: bbc
A coup has placed the military in power in Gabon. This is the second coup this summer in a former French colonized African nation.
The military has named General Brice Oligui Nguema to be the new leader of Gabon after ousting President Ali Bongo Ondimba. The former president's family has been in power in Gabon for 55 years. Will the West call this a democracy it has to protect?
The rebels consist of officers serving in Gabon's security forces, armed forces and police, as well as members of the national guard and Presidential Guard. They declared the recent election canceled and placed the former president under house arrest. He appeared on a video address asking his people to "make noise."
This coup has been condemned by the United Nations, the African Union, the U.K., the U.S. and France. Gabon is important to France because it is a huge exporter of oil and uranium. Niger, which is also under rule of a recent coup, was also an important exporter of resources to France.
Is this a part of a larger story of African decolonization or is that too broad of an interpretation?


The DHS Ministry of Truth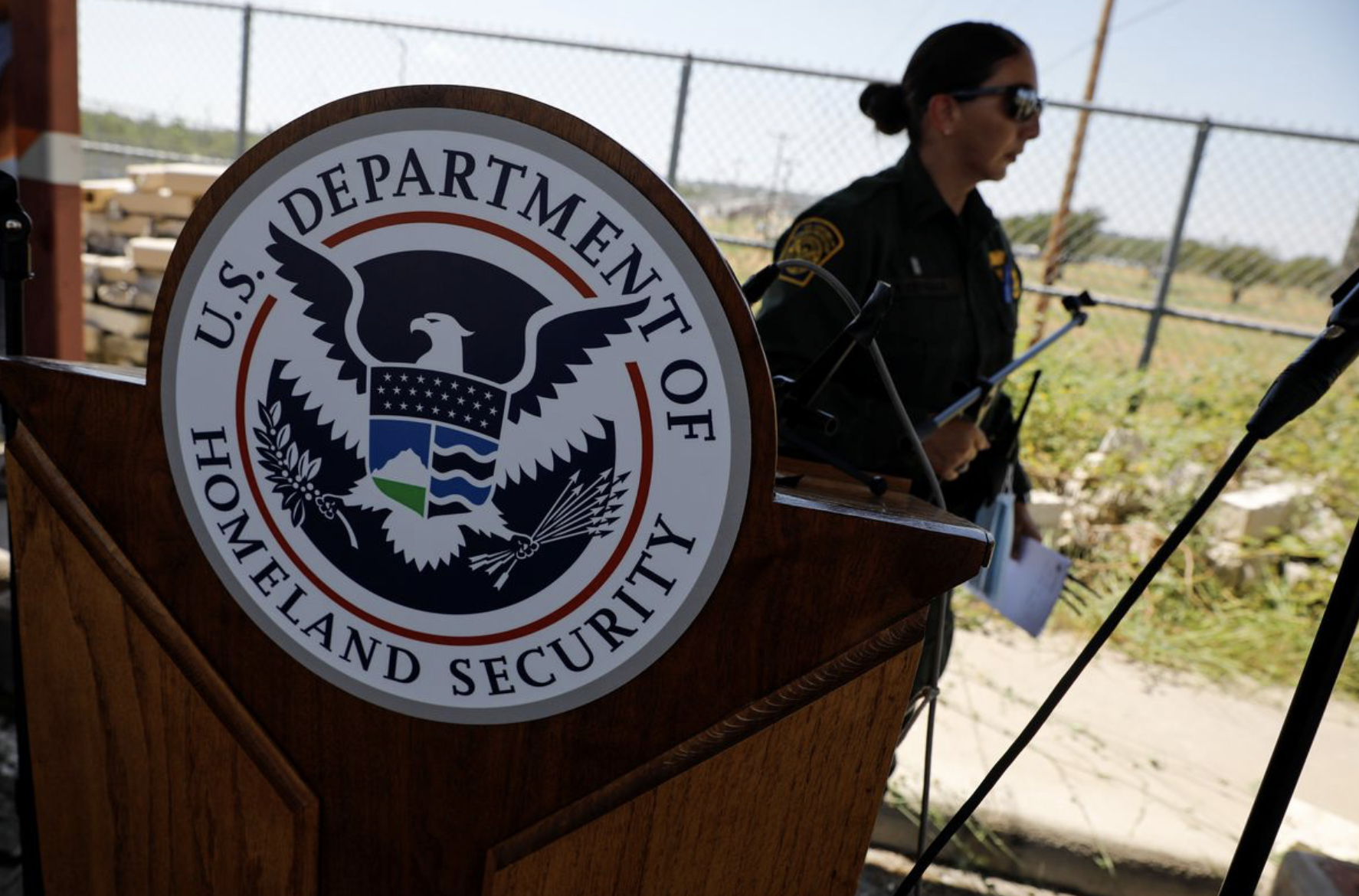 credit: getty
The Department of Homeland Security used non-government channels to plan out their "misinformation" campaigns. These included personal phones and Slack channels instead of government emails which would be more easily trackable.
Maybe the government would know better than to do that after Hillary Clinton's email scandal?
This became public through a batch of documents released by the Functional Government Initiative through a state public records request.
The DHS misinformation campaign is the campaign that caused an uproar about government thought control. That fear continues to prove valid after the many rounds of Twitter and Facebook files showing just how much the government instructs social media to censor true stories.
Given that we know the government practices speech control, it stands to reason that they would do this off-channel. Even though they clearly should not.


Amazing Skincare For Everyone at 70% Off!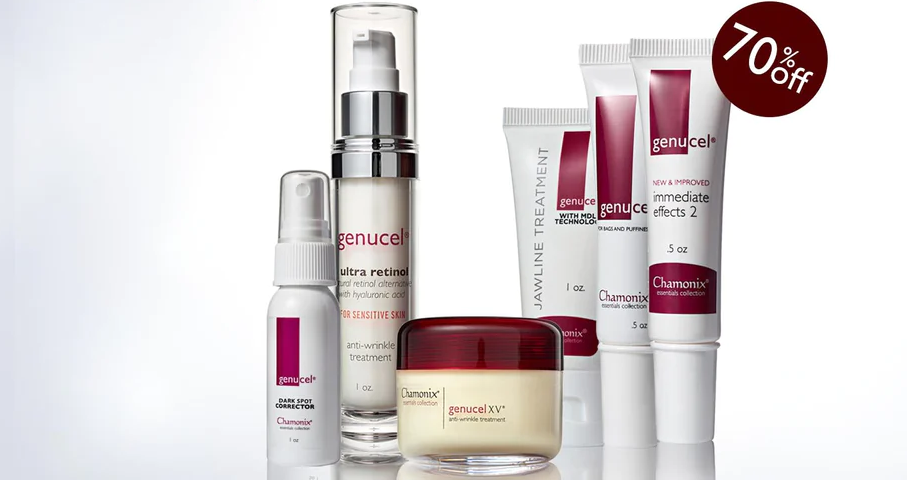 Works For Men & Women
Ladies, look at the mirror, do you see those dark spots? Well, they're not going away on their own!
Introducing the dark spot corrector from Genucel, right in time for the end of summer after all that sun!
The dark spot corrector, with not one, but 3 cutting edge ingredients, goes to work fast to target sunspots, dark spots, liver spots and even old discoloration both on your face and hands!
Get your dark spot corrector with the new Genucel Most Popular Package- now featuring Summer Essentials like the bestselling Ultra Retinol moisturizer – with a powerful retinol alternative for safe use in the summer sun! Go to Genucel.Com/redacted right now for these amazing summer essentials and save over 70% off Genucel's most popular package!


Get Out of Haiti Now
credit: getty
The United States embassy has urged every citizen to leave Haiti "as soon as possible" due to threats of escalating violence.
Redacted correspondent Dan Cohen is in Haiti and says that the situation is "calmer than it has been in years, thanks to a truce between various armed groups." He calls this an attempt to justify the plans for military intervention which will go to a vote at the United Nations Security cancel in the coming weeks. It may also justify the influx of Kenyan police, which Haitians have called to reject.
There are armed groups in Haiti that have been fighting for years that have signed a peace truce and Haitians are rebuilding infrastructure on their own. We will bring you that footage as Dan Cohen tours Haiti this week.


What's Trending?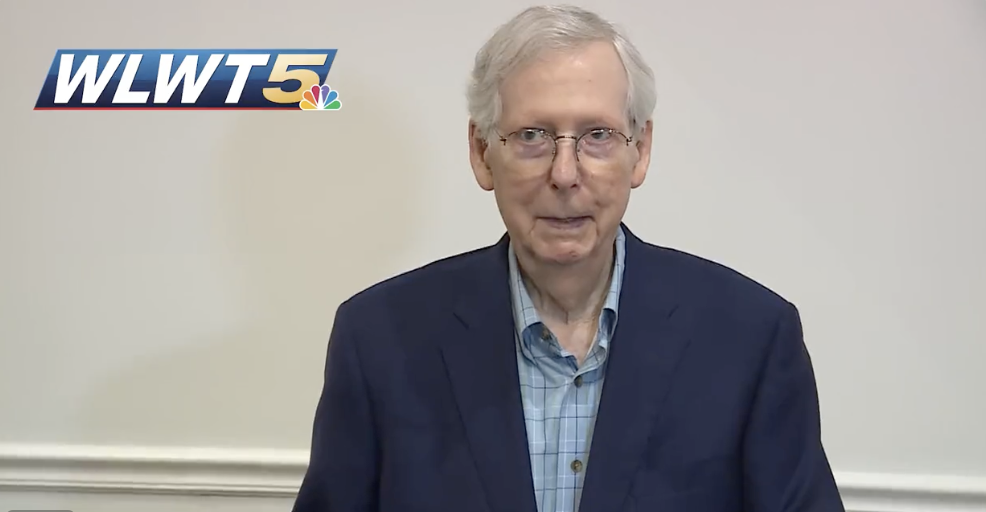 credit: x
Mitch McConnell is trending because he freezed up again while speaking to reporters. This is the second time this happened this summer. His aides say he will see a doctor about this. Good idea!
3M is trending because the company has agreed to settle a lawsuit over claims that their ear plugs were ineffective and caused hearing loss.
Michael Jackson is trending because what would have been his 65th birthday just passed. His daughter Paris spoke about it in this Instagram video.


News By The Numbers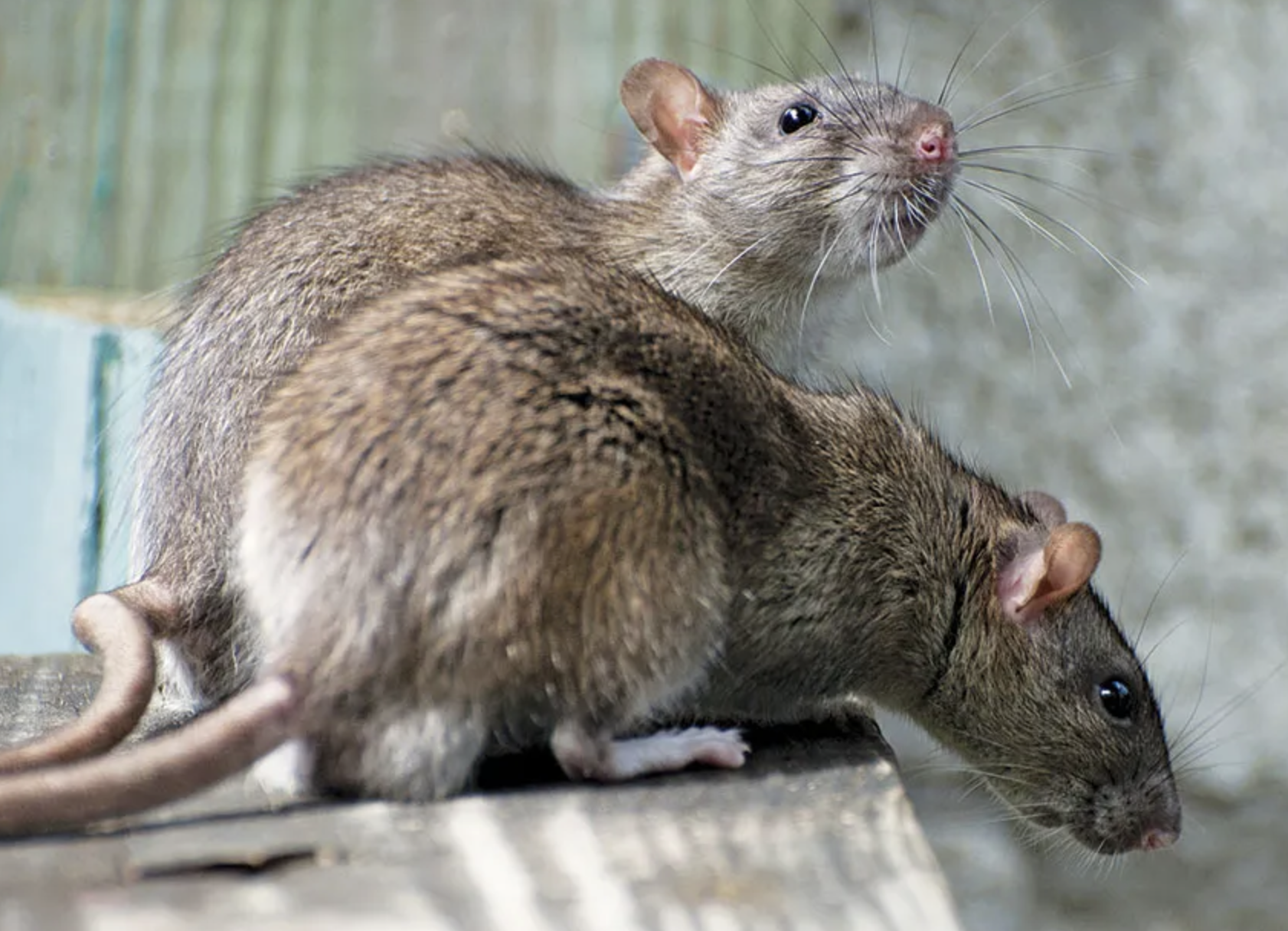 100 days. That is how long a rat kidney was frozen before it was successfully transplanted into another rat, raising hope that doctors could extend the life of organ donations, giving them more time to find recipients.
1,602. That is how many scientists signed a declaration called "There is No Climate Emergency."
62%. That is how many Russians believe LGBTQ rights should be restricted, according to a recent poll. That is up from 55% a year ago.
500. That is how many more children New York City schools are scrambling to accommodate this year due to the influx of migrants.


A Little Black Spot on The Sun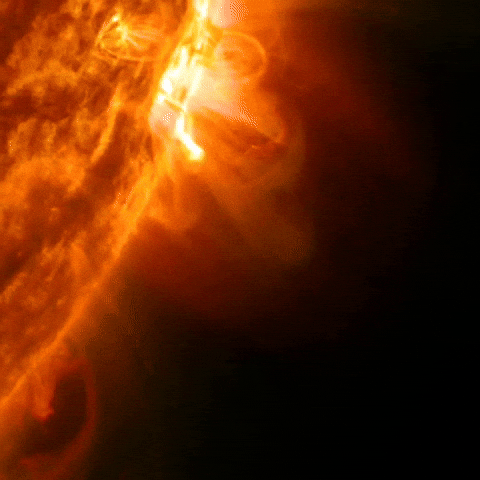 credit: giphy
India is on a mission to study the sun.
The Iditya-L1 will be India's first space observatory for solar research when it launches in September. It won't land on the sun, clearly, but will instead travel 1.5 million kilometers in four months to study the sun's atmosphere.
The mission is estimated to cost about $46 million. Scientists say that it could "help shed light on the origins of solar wind."
One would hope that India's space agency has also taken the lesson of Icarus who also tried to fly to the sun. It didn't end well for him.


SUPPORT INDEPENDENT JOURNALISM!
Click here to go to our store to grab some of our exclusive Merchandise.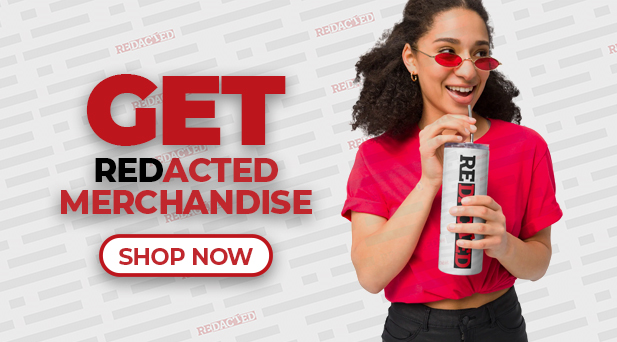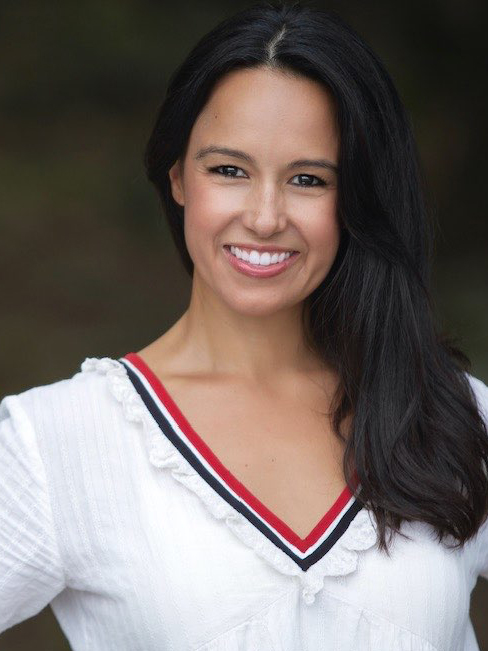 This newsletter is written and researched by Natali Morris.
Please feel free to reach Natali at

[email protected]


for any editorial feedback.