| TOGETHER WITH | |
| --- | --- |

Happy Monday.
A new trend online has Millennials pledging celibacy.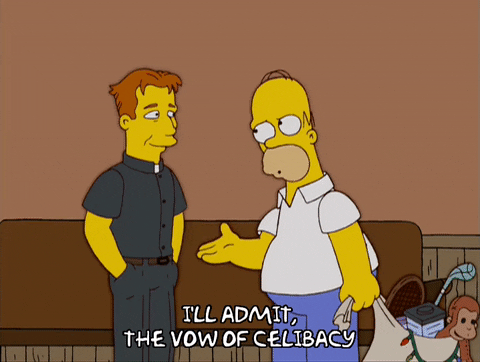 credit: giphy
In Case You Missed It.
🇳🇵 A tragic airplane crash in Nepal claimed the lives of at least 68 people on Sunday.
🇷🇴 Romanian authorities have begun seizing luxury cars as part of the criminal investigation of Andrew Tate, who they still have detained.
🦮 A new study shows that owning a pet is correlated for higher cognitive ability in elderly people.
🦠 There is an outbreak of measles in Ohio.
🇬🇧 The UK issued a yellow warning for snow in and around London. That's a yellow warning. Not yellow snow. Hopefully.
🔒 Norton LifeLock says that thousands of accounts have been compromised.
📺 Join us for tonight's live Redacted show at 4PM EST right here.


| | | | |
| --- | --- | --- | --- |
| | Gold | $1,916.70 | |
| | | | |
| --- | --- | --- | --- |
| | Silver | $24.17 | |
| | | | |
| --- | --- | --- | --- |
| | Bitcoin | $20,857.83 | |
| | | | |
| --- | --- | --- | --- |
| | Dow | 34,302.61 | |
| | | | |
| --- | --- | --- | --- |
| | S&P | 3,999.09 | |
| | | | |
| --- | --- | --- | --- |
| | Nasdaq | 11,079.16 | |
*Stock data as of market close, cryptocurrency data as of 5:00pm AM.


The Lead: US Government Finally Admits Stroke Risk From Covid Vaccines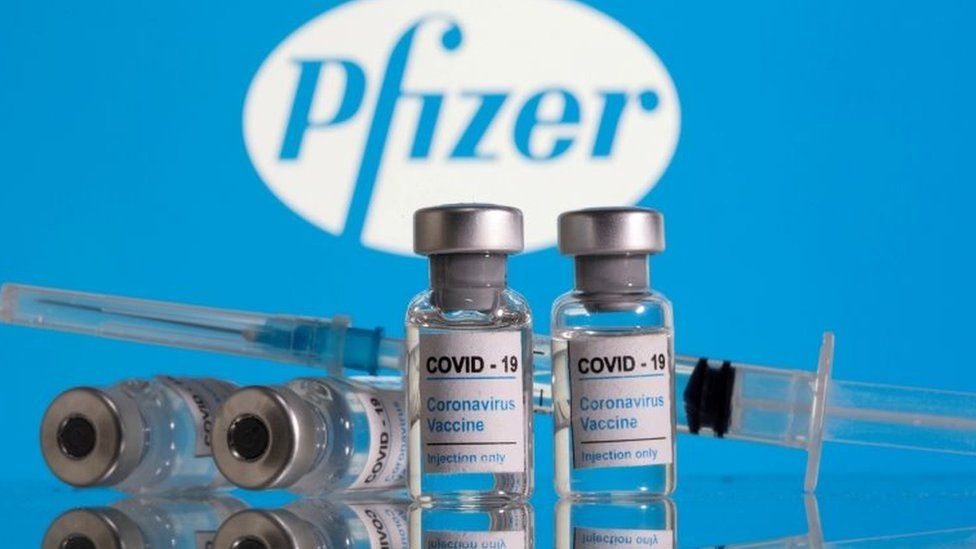 greatest risk comes from Pfizer vaccine credit: reuters
The Centers for Disease Control and Prevention (CDC) and the Food and Drug Administration (FDA) announced that there is a risk of stroke connected with the Covid booster that rolled out last fall. This is the bivalent booster that was approved without human trials. It was tested on 8 mice and then approved for humans and now they are saying there is a problem with giving it to humans.
The CDC and the FDA say that the biggest risk of ischemic stroke has been observed in people 65 and older, the population we are told is at the highest risk of Covid. They say that this risk is greatest in the 21 days following the Pfizer vaccine but they say that this risk "has not been identified" with the Moderna vaccine.
The CDC says that "the Vaccine Adverse Event Reporting System (VAERS) managed by CDC and FDA has not seen an increase in reporting of ischemic strokes following the updated (bivalent) vaccine." Not the word "increase." That is notable because the VAERS system has been reporting a high correlation with stroke since the original vaccine rollout. So there may be no increase because it has been a consistent risk all along.
The CDC says that new data meets the "criteria to prompt additional investigation" but it does not say that it will actually do that. Meanwhile, they recommend "no change in vaccination practice." Meaning they still recommend this booster to everyone ages 6 months and older, regardless of any other risk factor.


President Biden's Top Secret Documents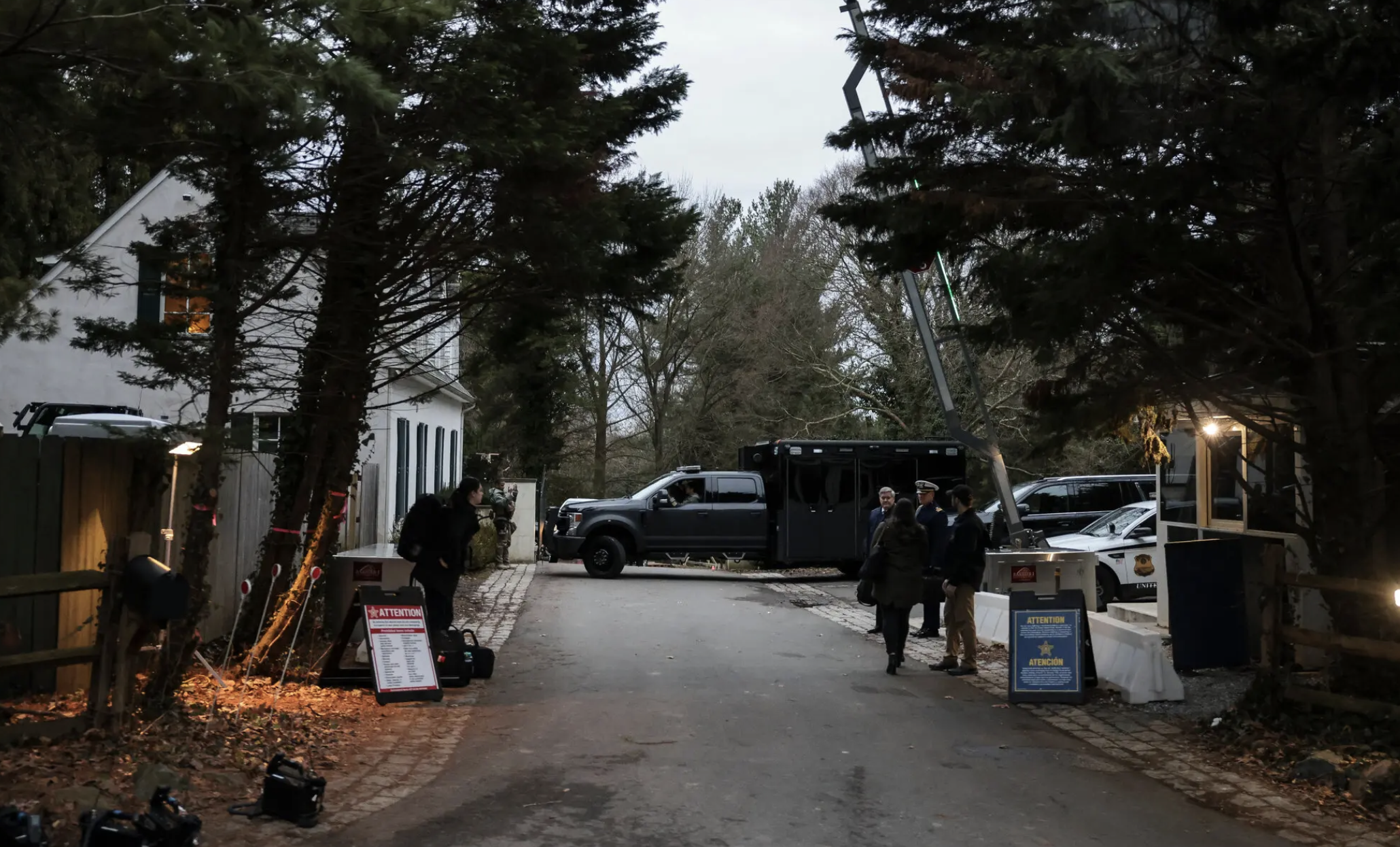 Biden's home in Wilmington, DE credit: nytimes
The White House said that even more classified documents were found at President Biden's Delaware home last week, bringing the tally to three rounds of document discovery.
The Biden team has been criticized for how it has acknowledged these discoveries. It seems they keep hoping that the bleeding will stop if they don't acknowledge the full story. Last Monday, they acknowledged the documents that were discovered in November, not disclosing that more were found a month later.
The President's lawyer explained this behavior by saying it was necessary to protect the "investigation's integrity."
Richard Sauber, the White House lawyer, said that this is all they will say about this because now there is a Special Counsel investigation on the job and they will defer to them on the matter.


Time To Move Into Precious Metals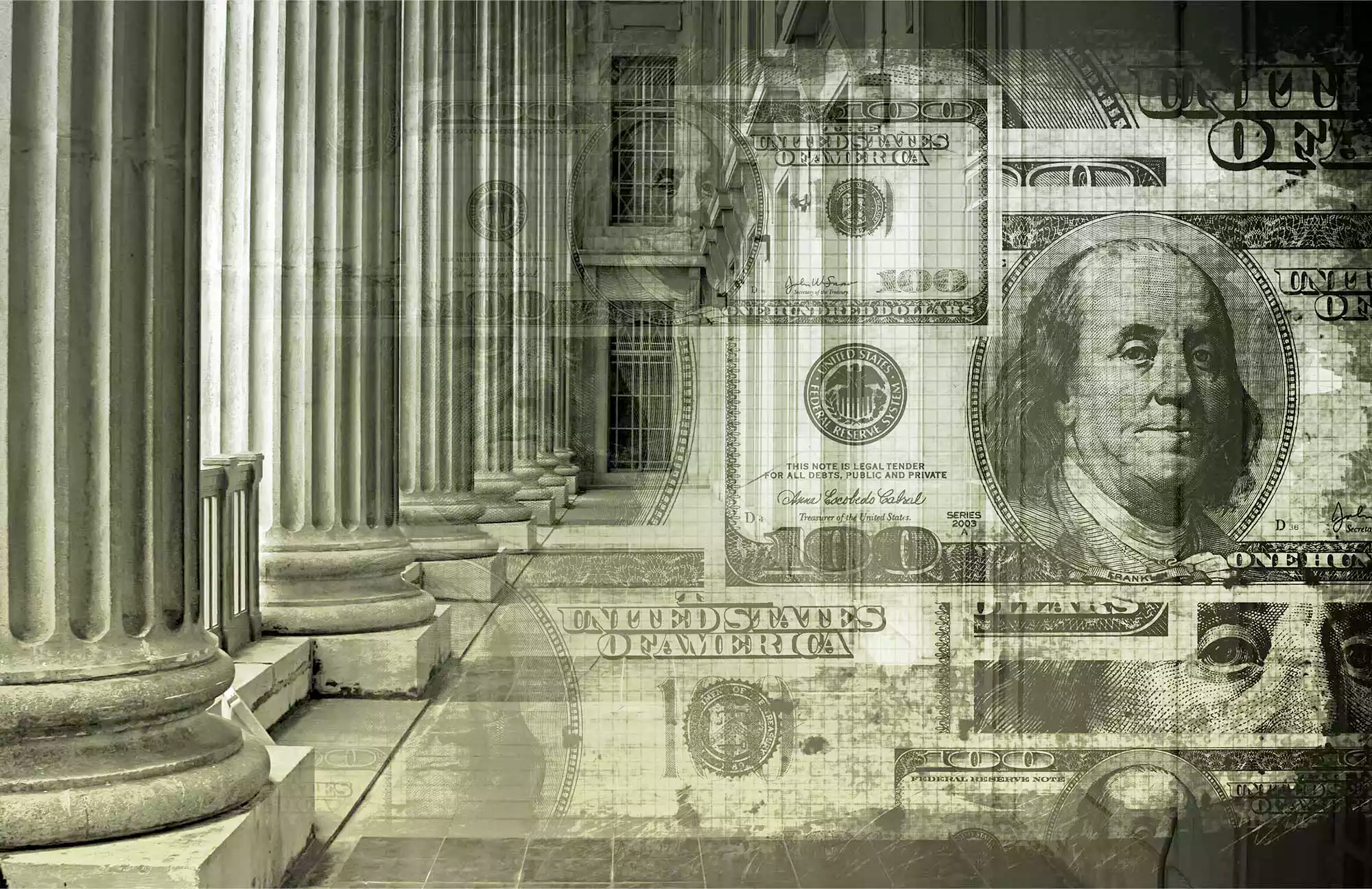 America's largest precious metals company is ready to help.
Inflation is leveling off thanks to better than expected CPI numbers a few weeks ago and that means the value of the US dollar is on the decline. Just after Christmas we saw gold hit a six month high as investors started pouring back into precious metals on the good news. If you have your retirement in a dollar format, then it will continue to lose value every day that it's there in a bank. It's time to move some of your retirement into gold and silver and away from government currencies.
Gold and Silver have sustained for over 4,000 years while every government currency in world history has collapsed. Every one of them. Will this time be any different? Of course not.
Right now, you can get a FREE gold kit and learn how gold and silver can help you protect your family against these central banks. Visit LearRedacted.com right now to get your TOTALLY FREE Gold Kit and start taking action today.


Something Smells Fishy in Ukraine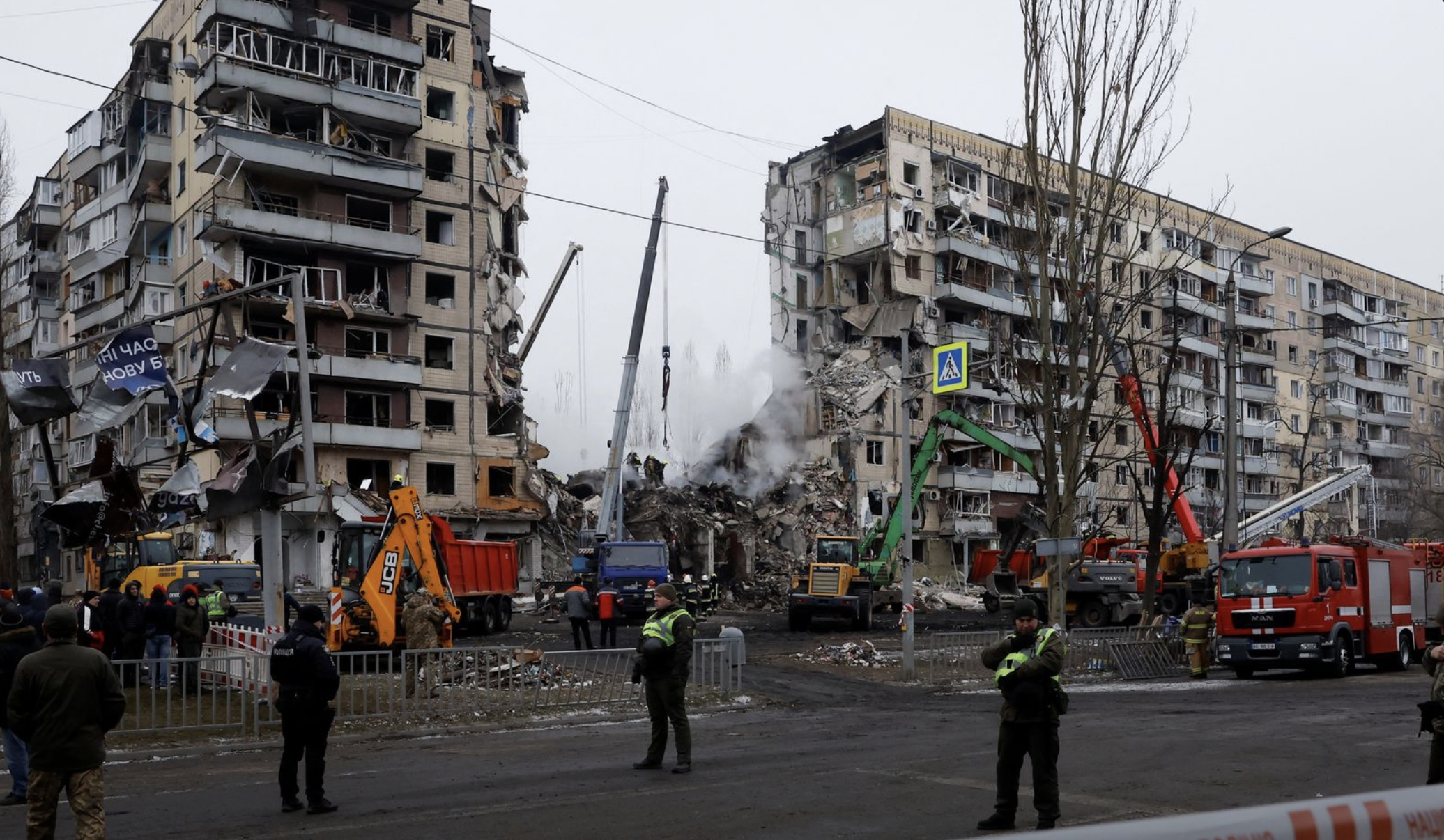 credit: reuters
At least 29 people were killed when a missile struck an apartment building in Ukraine this weekend. Ukraine is officially accusing Russia of targeting civilians but one of Zelensky's top aides let slip that the Ukrainian army shot this missile down and it accidentally landed on an apartment building.
Aleksey Arestovich, a senior advisor to President Zelensky, was immediately dogpiled for saying this and has since apologized. The Ukrainian military claimed in an official statement that it has no weaponry that would be capable of shooting down missiles but Zelensky admitted in a national address on Saturday that more than 20 Russian missiles were shot down by Ukrainian forces in this raid. Also recall that Ukraine shot down a missile in Poland in November, killing at least two people.
So was Russia targeting civilians or not? It hardly matters to Western nations, which pledged more weapons in the aftermath of this event. More than 50 NATO leaders will meet in Germany on Friday to discuss renewed support to Ukraine.
This missile strike also took out several major power plants, which Russia has admitted to targeting.


What's Trending?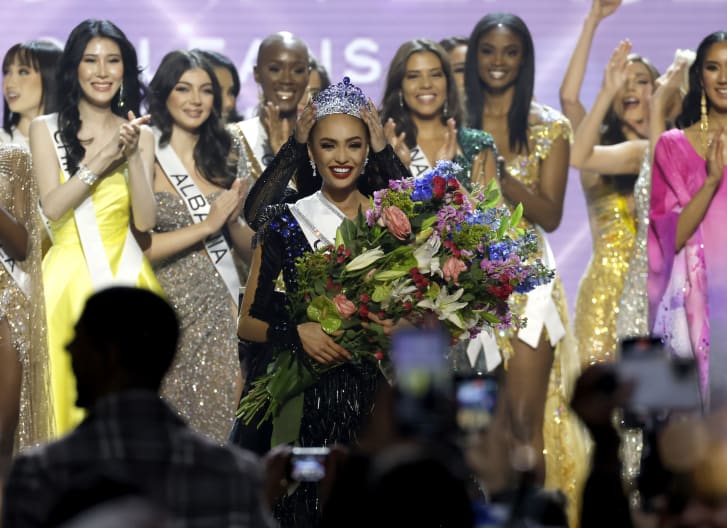 credit: cnn
Miss Universe is trending because R'Bonney Gabriel from the United States was crowned the winner of the pageant this weekend, making her the first Filipino-American to win.
Britney Spears is trending because of this incident, which I cannot bring myself to completely figure out.
MILF Manor is trending because a thusly named new reality show launched on TLC where older single moms seek out love in younger men.


News By The Numbers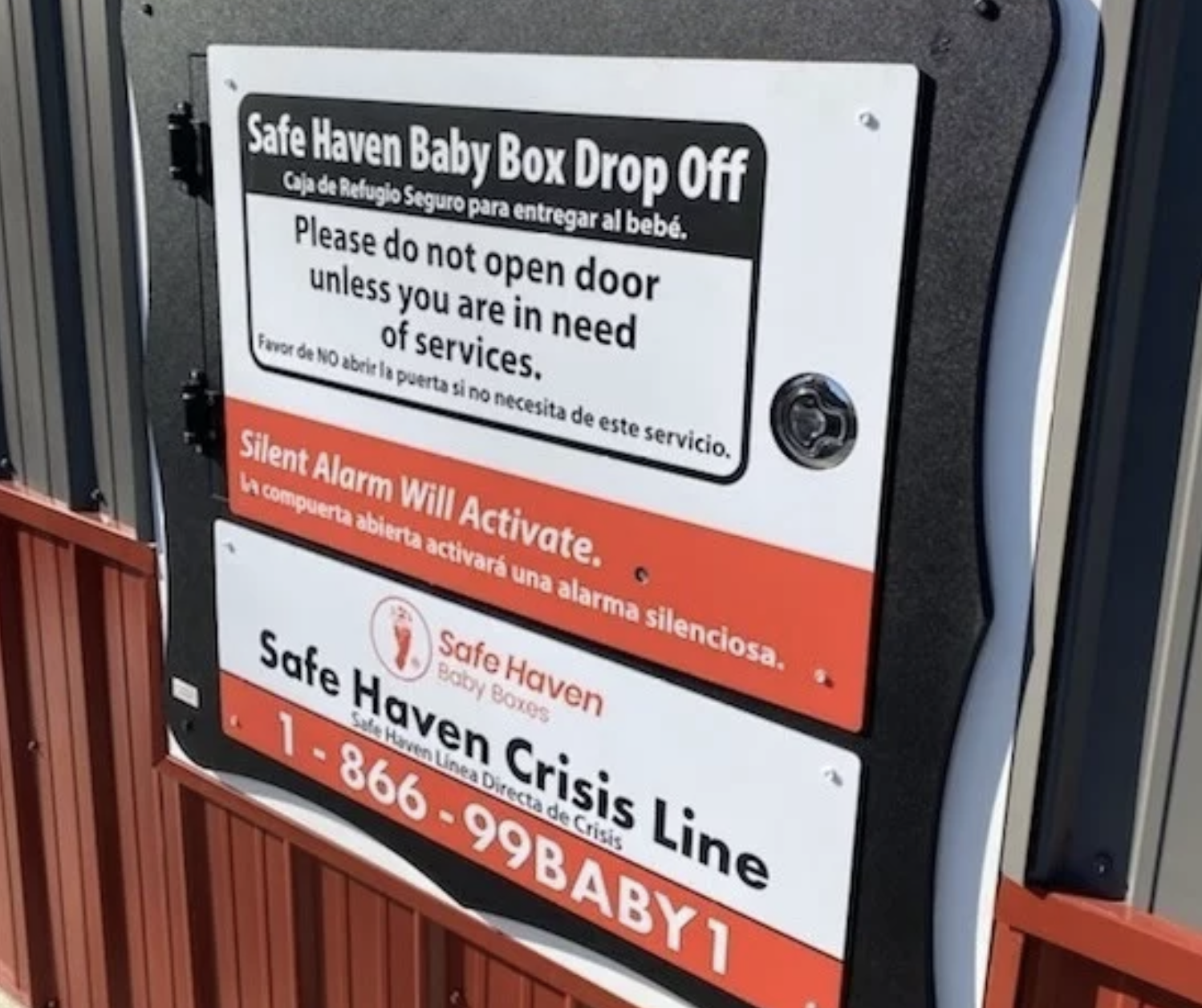 134. That is how many "safe haven" baby boxes are in the United States, most of them in Indiana. These are drop boxes for people to drop off infants anonymously. One in Florida was used for the first time recently. The boxes alert authorities when a baby is there so that they can retrieve it right away.
66%. That is how many American possessions are second-hand, according to a very small survey. I find that hard to believe.
7 feet. That is how tall the tallest woman in the world is due to a rare condition called Weaver syndrome. She was named the world's tallest woman in 2021 and in 2021 was also given the titles for the longest hands, longest fingers and longest back.


Back to the Future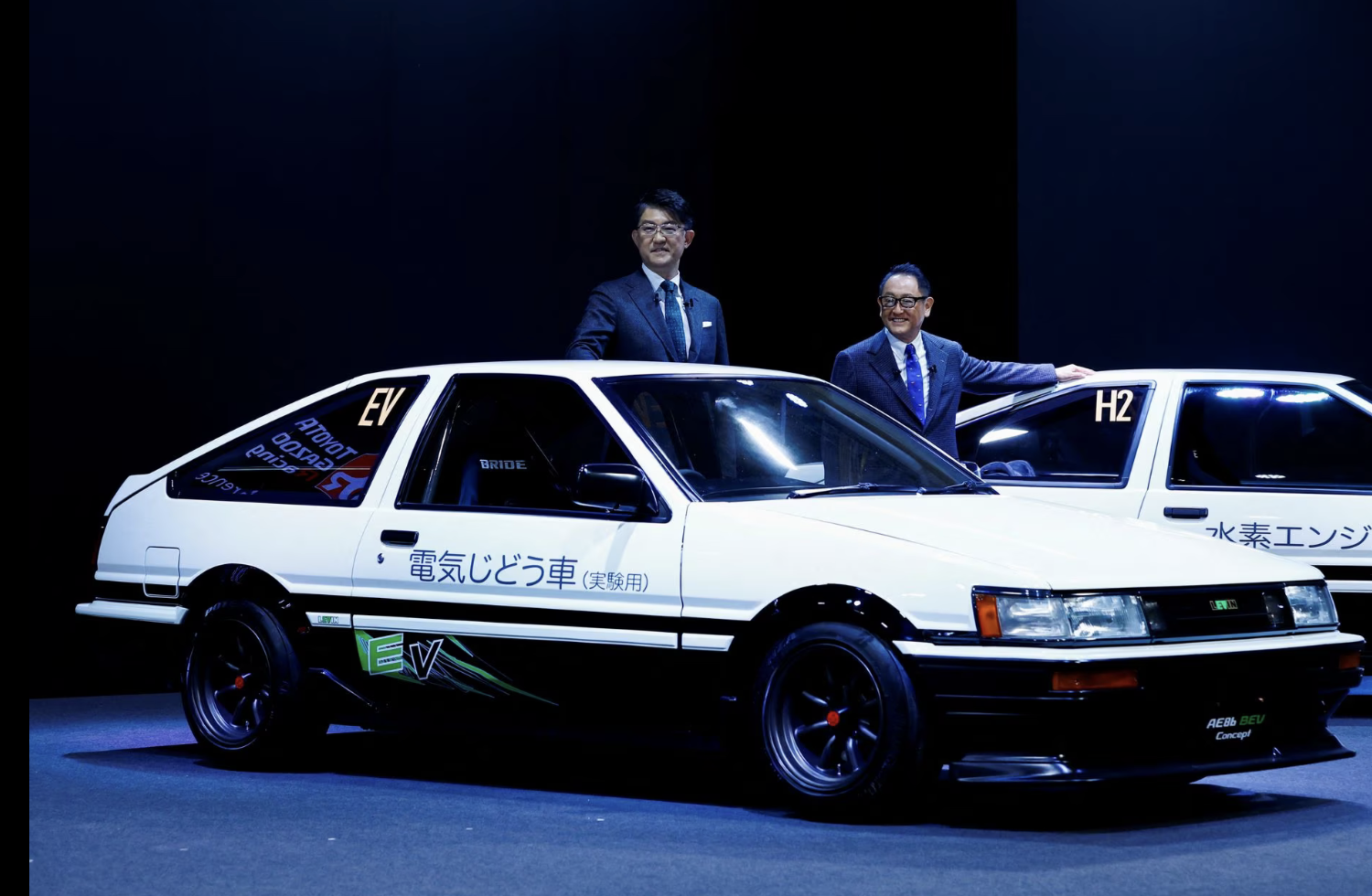 credit: reuters
Toyota is taking it back with new cars designed to look like old cars. The carmaker unveiled two new AE86 models that look straight out of the 1980s but with modern insides.
In fact, these are 1980s cars that were retrofitted, one as an EV and the other as a hydrogen-engine model. In Japan, only one out of every 20 cars on the road is new, making a transition to cleaner cars a challenge. That is why Toyota wants to explore retrofitting cars on the road into cleaner cars, rather than selling brand new clean energy cars.
You gotta admit, that is a fun idea!


SUPPORT INDEPENDENT JOURNALISM!
Click here to go to our store to grab some of our exclusive Merchandise.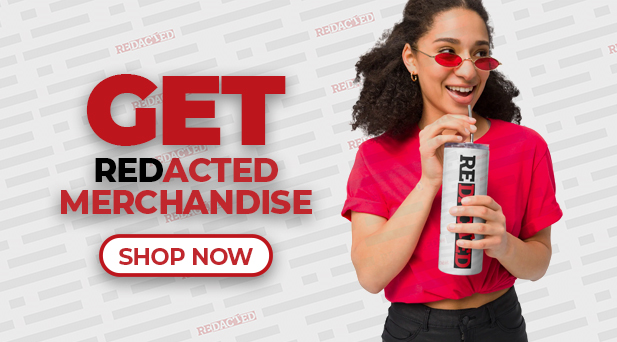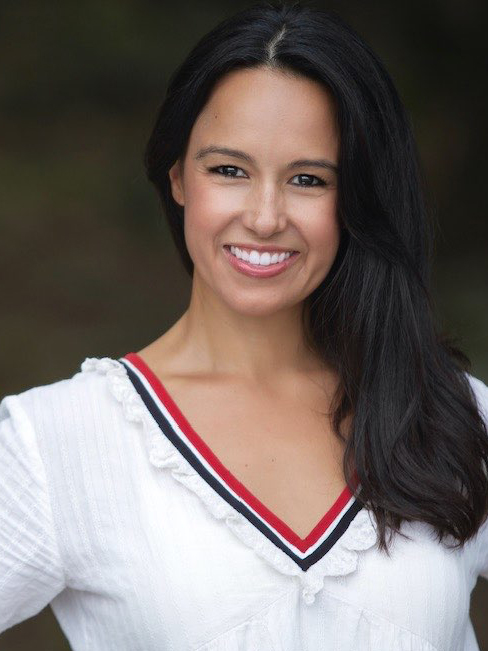 This newsletter is written and researched by Natali Morris.
Please feel free to reach Natali at

[email protected]


for any editorial feedback.