| TOGETHER WITH | |
| --- | --- |

Happy Wednesday.
Mattel released a Stevie Nicks Barbie to honor the singer's 75th birthday because she's "getting older too."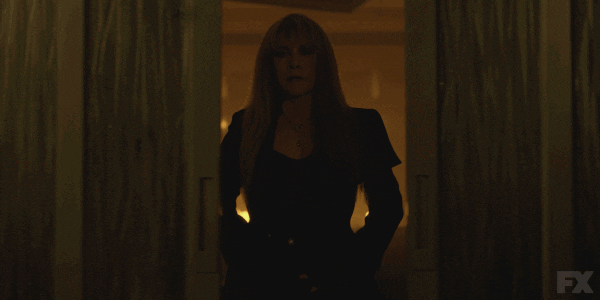 credit: giphy
In Case You Missed It.
⚖️ The Judge in President Trump's case in New York has issued a gag order against the former President for "disparaging" a member of the court staff online.
✈️ Southwest Airlines would not let a drunk couple board a flight after the woman was doing drunken cartwheels in the airport. Probably a good call.
🗽 New York City Mayor Eric Adams says that the city is at capacity for taking on illegal immigrants but is still receiving 800 more per day and still seeking shelter for at least 117,000 people.
🚨 Maryland resident Laphonza Butler was sworn in as a California Senator on Tuesday to replace the late Senator Dianne Feinstein.
🇮🇹 At least 21 people are dead from an "apocalyptic" bus crash in Northern Italy on Tuesday.
🍔 McDonalds is bringing back the McRib for a limited time in November after swearing it was gone for good in 2022.
🇵🇭 Three Filipino fishermen died after a fishing boat was hit by an oil tanker in the South China Sea. Some say the tanker was captained by Chinese crew. That would make it the second China/Philippines conflict in just a few weeks. Philippine President Ferdinand Marcos Jr. says that the sinking was still under investigation.
📺 Catch Redacted's full live show from last night right here.


| | | | |
| --- | --- | --- | --- |
| | Gold | $1,822.71 | |
| | | | |
| --- | --- | --- | --- |
| | Silver | $21.10 | |
| | | | |
| --- | --- | --- | --- |
| | Bitcoin | $27,599.99 | |
| | | | |
| --- | --- | --- | --- |
| | Dow | 33,002.38 | |
| | | | |
| --- | --- | --- | --- |
| | S&P | 4,229.45 | |
| | | | |
| --- | --- | --- | --- |
| | Nasdaq | 13,059.47 | |
*Stock data as of market close, cryptocurrency data as of 5:00pm AM.


Lead: McCarthy Out, Trump In?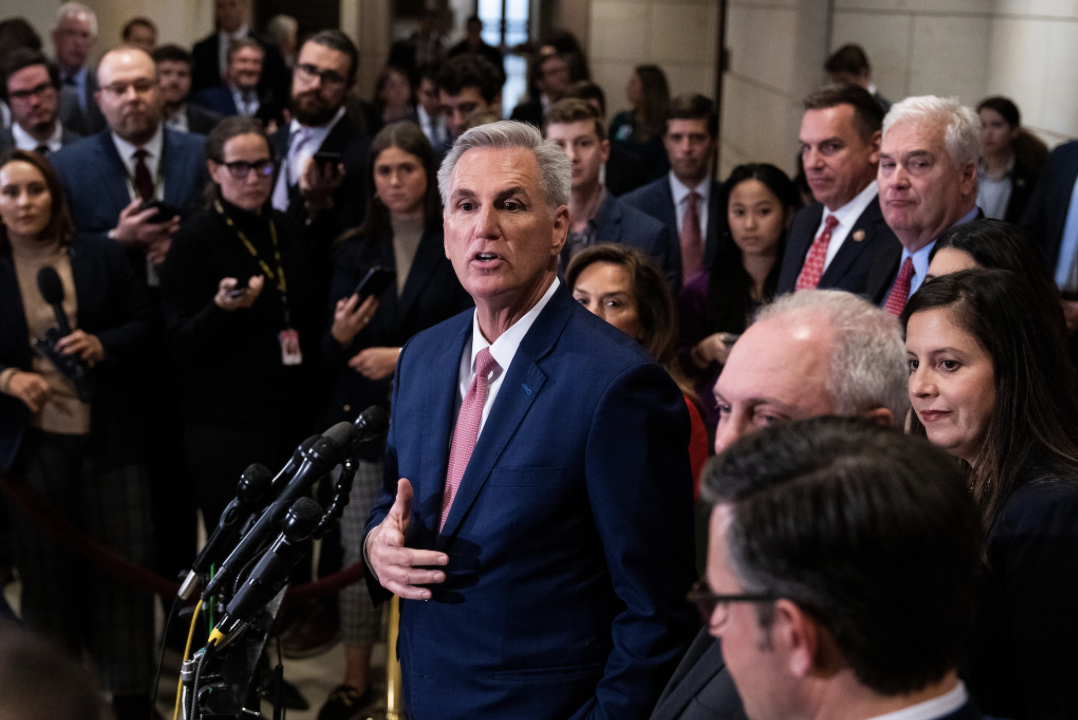 credit: roll call
House Speaker Kevin McCarthy will go down in history as the first House Speaker voted out of the role before his term was up. Now some Republicans say that they will nominate former President Donald Trump into that role.
Apparently that can be done because one does not have to be a current sitting member of the House to be the speaker even though every previous speaker has been. It would be a strange move but ousting the speaker in the first place was extraordinary so we're in unchartered waters.
Texas Rep. Troy Nehls said this in a statement on his website: "President Trump, the greatest President of my lifetime, has a proven record of putting America First and will make the House great again."
That statement has since been removed for unknown reasons but Florida Representative Greg Steube echoed the sentiment on X. According to Fox News host Sean Hannity, former President Trump says he "might be open" to taking the job, "at least in the short term."
But why was McCarthy ousted in the first place? Short story: Republicans were disgusted that he allowed the debt ceiling to be raised without spending cuts and Democrats piled on because chaos in the Republican party works in their favor. Florida Representative Matt Gaetz said that he wants leadership that will put single-issue bills on the floor without funding for Ukraine sneakily shoved in, more time for leaders to read the bills, and some spending cuts already! Watch his impassioned speech about it here.


U.S. State Department Admits The Truth About Ukraine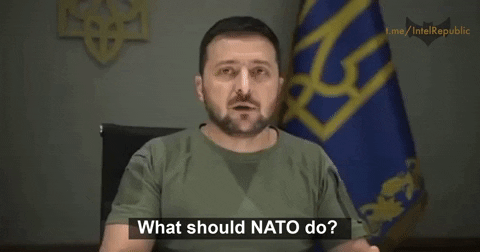 credit: giphy
The State Department has admitted in a memo that the U.S. is fighting in Ukraine in order to make money rebuilding Ukraine. They also admit that corruption in Ukraine is a problem that is getting in the way of that sinister plot.
A new State Department memo was leaked this week. It is called the Integrated Country Strategy. It shows how the United States wants to be the one to make money rebuilding Ukraine, not those Russian oligarchs!
"A clear, transparent strategy to deoligarch the economy and deliver prosperity for all is central to these reforms. Achieving this public commitment to reform and real implementation will send positive signals to private sector investors for the recovery and reinforce U.S. and international military, development, and economic support," the memo says.
But oligarchs ARE private sector investors!! An oligarch is just a powerful businessperson from the private sector. So what they're saying quite clearly is that the U.S. wants Russian business people OUT in Ukraine and U.S. businesspeople IN.
This is consistent with why the U.S. invaded many Middle East countries: Private interest businesses did not want Arab countries conflicting with their interests so the government did their bidding and invaded. We've SEEN THIS BEFORE. Are we really going to let it happen again?
According to the State Department, in order for this plan to work, Ukraine first has to "slay the corruption dragon." Oh you know that little thing that has the Ukrainian government paying off politicians, benefiting from the private and public sector, terrorizing opposition leaders, banning opposition media and closing churches, ripping the public of religious freedom? That little thing? Is it really just a little housekeeping matter?


New Data Shows Inflation Just Went Up, NOT Down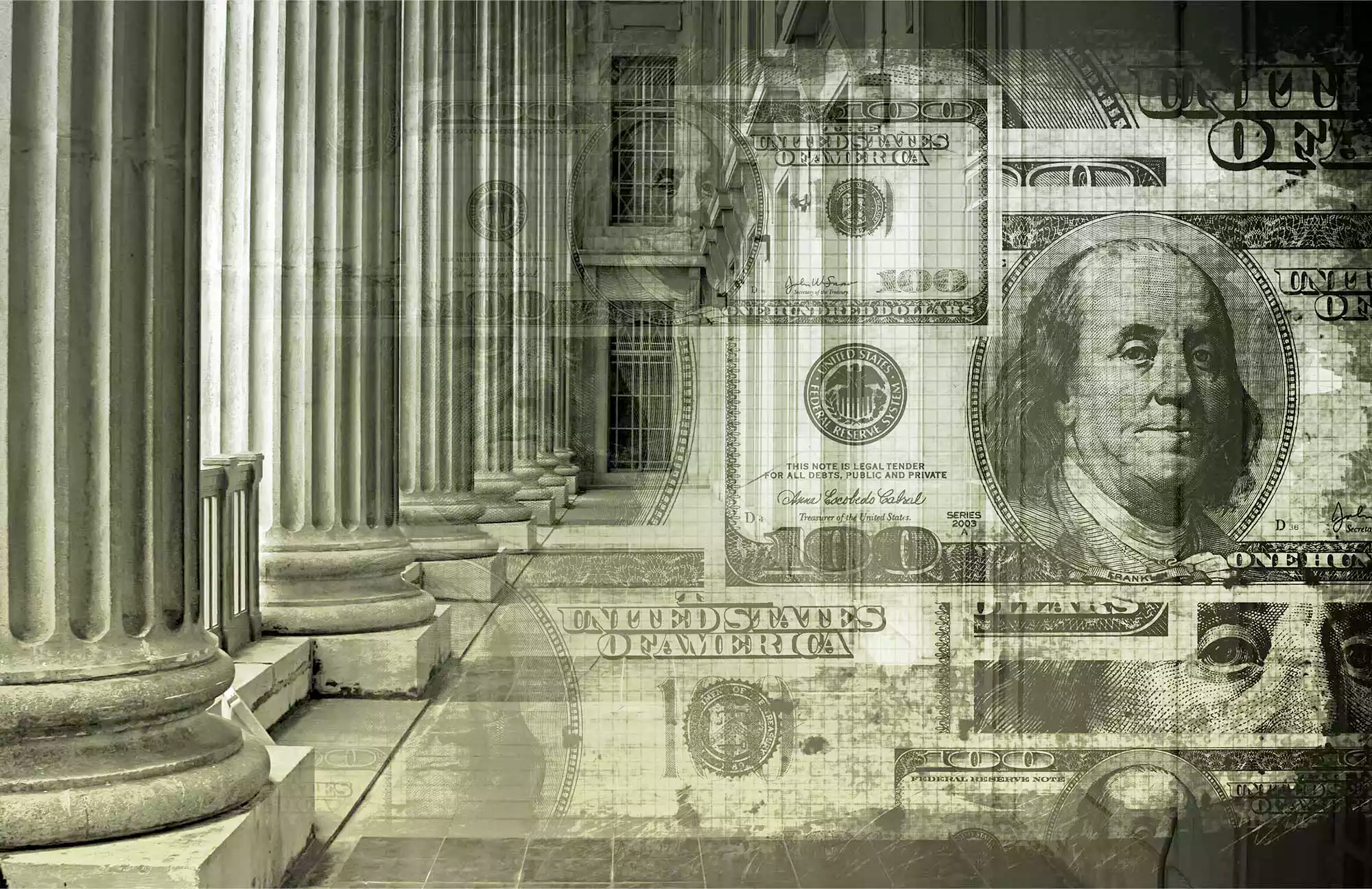 New data out this month shows real inflation is going up, not down. Despite what the Biden administration just said. Time to move out of greenbacks!
Bank of America expects gold to hit $3,000 an ounce, and America's largest precious metals company Lear Capital is giving away one ounce of silver for every ounce of gold you buy! They're also giving you $250 in your account. That's free money.
So as the U.S. dollar continues to face massive inflationary pressure, investors have been pouring back into precious metals. If you have your retirement in a dollar format, then it will continue to lose value every day that it's there in a bank. It's time to move some of your retirement into gold and silver and away from government currencies.
Gold and Silver have sustained for over 4,000 years while every government currency in world history has collapsed. Every one of them. Will this time be any different? Of course not.
Right now, you can get a FREE gold kit and learn how gold and silver can help you protect your family against these central banks. Visit LearRedacted.com right now to get your TOTALLY FREE Gold Kit and start taking action today.


New Vaccines With No Human Trials… Want To Try It?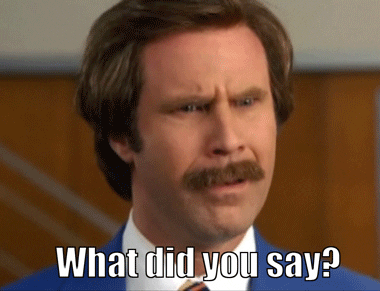 credit: giphy
The FDA has approved a new Covid vaccine by Novavax for anyone over the age of 12. They did this based on previous safety and effectiveness data rather than a clinical trial of this vaccine.
The approval of the new Pfizer and Moderna vaccines were done the same way. No new clinical trials. Who needs those!? If the CDC approves this new vaccine as it did for Pfizer and Moderna, it will do so under the Emergency Use Authorization and they will be distributed and paid for by the federal government.
Meanwhile, new reporting show that the CDC lied to cover up the risk of myocarditis in children from the vaccine. When former CDC Director Rochelle Walensky testified to Congress on April 27, 2021, she said this about vaccine-related myocarditis: "we have not seen any reports."
Only she was copied on emails with reports of this very thing. Emails obtained through a Freedom of Information Act request by Epoch Times journalist Zachary Stieber show that the there were 27 cases of myocarditis, myopericarditis, and pericarditis (inflammation of the lining around the heart) on VAERS and that CDC officials knew this as early as February 23, 2021.
The CDC was also asked by the Israeli Ministry of Health to have a joint meeting to discuss this. Walensky also briefed the White House on myocarditis in May of 2021. So she clearly lied to Congress about myocarditis, which is a felony.
Stieber also reports that at least 277,000 cases of "breakthrough Covid," meaning people who caught Covid after vaccination, were reported to the CDC but not reported to the public.


News By The Numbers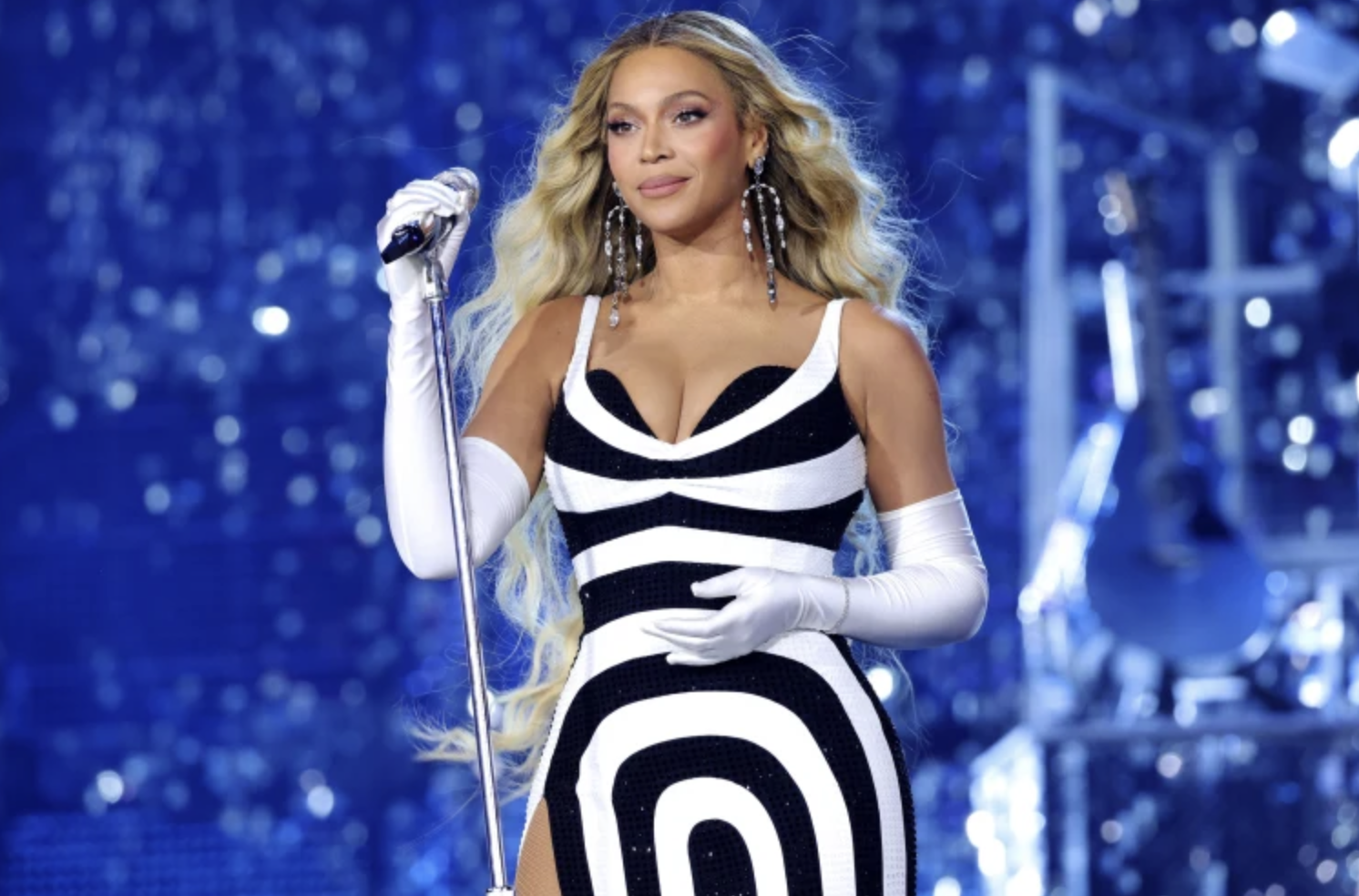 Credit: wireimage
$4.5 billion. That is how much Beyonce's Renaissance World Tour boosted the economy, according to The New York Times. That is well above the $560 million in revenue that she made from four months and 60 shows.
1,100. That is how many housing units the city of San Francisco thinks it can convert from empty office buildings.
2,000. That is how many invasive deer on Catalina Island need to be dealt with. And by "dealt with," I mean killed by sharpshooters from helicopters. That is the plan that a nonprofit on the island has because they say the deer are invasive and threaten the ecosystem.


What's Trending?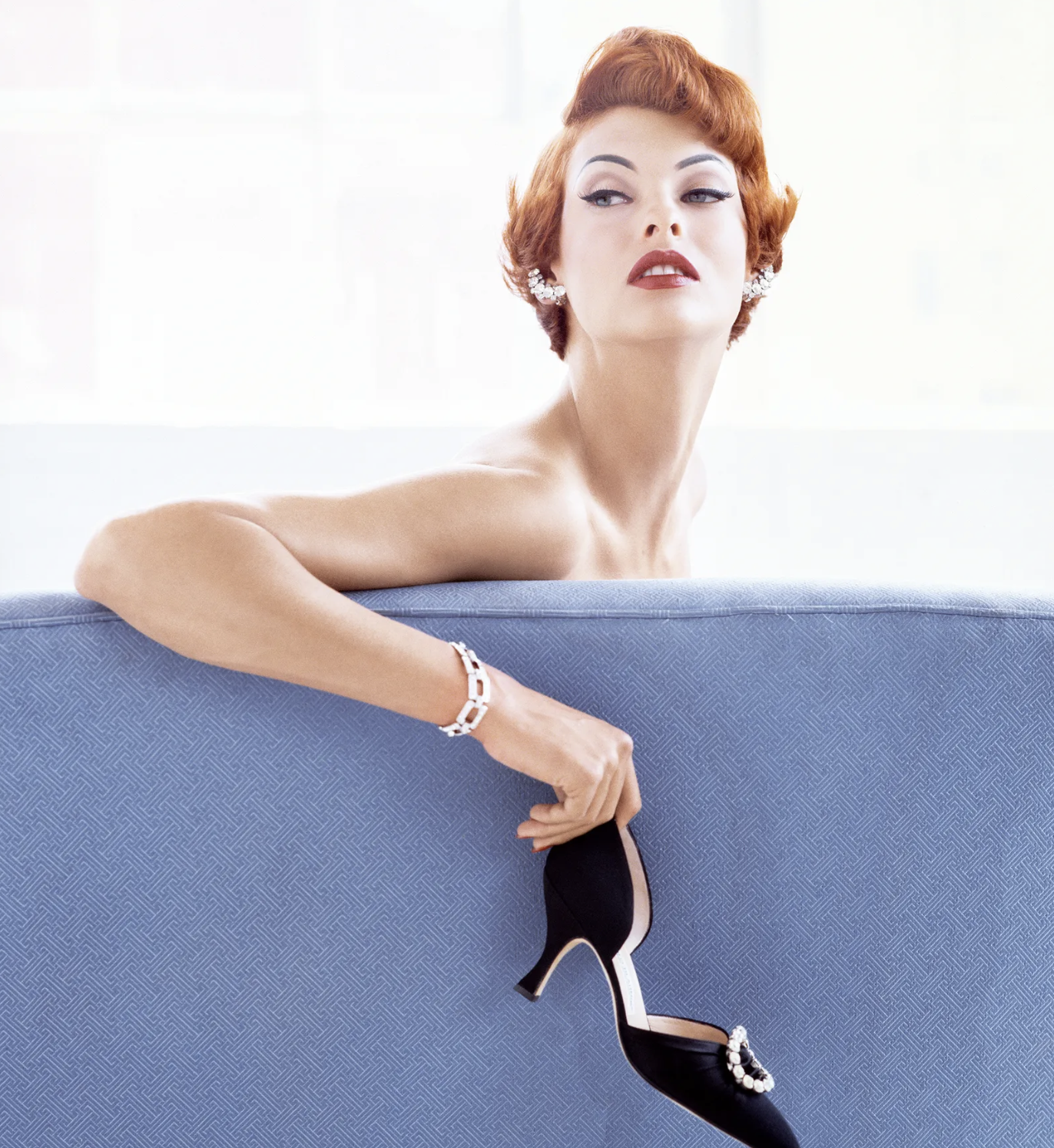 credit: barneys
Linda Evangelista is trending because she has a new book out called "Linda Evangelista Photographed by Steven Meisel." It is a collection of photographs she took with the famous photographer during the Supermodel era.
White Jesus is trending because former President Trump posted a sketch of himself on Truth Social from user Dom Lucie. It shows him in court accompanied by what the Internet is calling White Jesus. The gist of the post is that Trump has to be protected by Jesus because "nobody could have made it this far alone."
Representative Henry Cuellar is trending because he was reportedly carjacked near his home in Washington, D.C.


Net Neutrality Making a Comeback?
fcc chair Jessica Rosenworcel credit: getty
The Federal Communications Commission is trying to revive net neutrality regulations after they were struck down after a long, hard fight in 2017. Sneaky!
Net neutrality is the notion that the FCC can create laws to prevent internet service providers (ISPs) from prioritizing, slowing down or blocking content online. It was struck down during the Trump administration and when California tried to put it in place, it was struck down again.
Now FCC Chairwoman Jessica Rosenworcel has initiated a new proposal that amounts to net neutrality. The proposal says that the FCC would be given "additional authority to safeguard national security, advance public safety, protect consumers, and facilitate broadband deployment."
Nope! Don't want any federal agency tasked with any of those things!
According to Reason.com, there is reason to believe this new FCC power grab won't stand up to legal scrutiny thanks to a 2021 Supreme Court decision:
"In West Virginia v. EPA, the Court relied on the so-called major questions doctrine to make it more difficult for agencies to expand their power. Unless Congress has granted it explicit, clear-cut authority, the Court said, an agency cannot regulate a major economic or political issue.
This probably applies to net neutrality. Two Obama-era solicitor generals didn't equivocate in a recent legal brief on the issue, saying such FCC rules 'will not survive a Supreme Court encounter with the major questions doctrine.'"
Let's hope!


SUPPORT INDEPENDENT JOURNALISM!
Click here to go to our store to grab some of our exclusive Merchandise.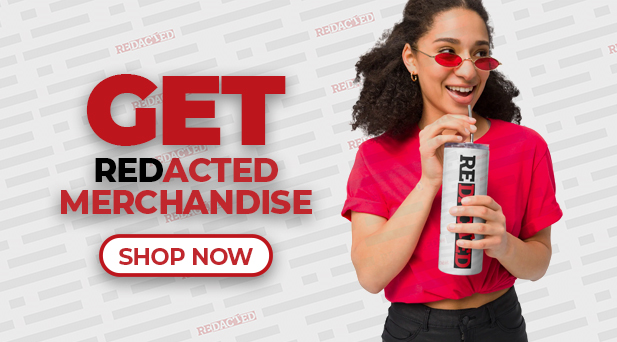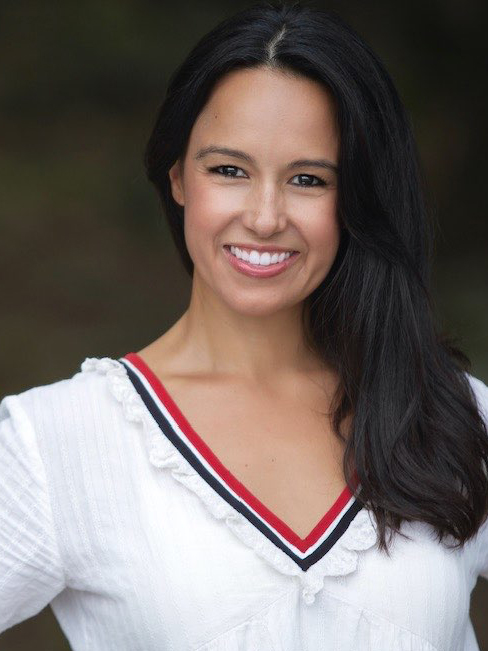 This newsletter is written and researched by Natali Morris.
Please feel free to reach Natali at

[email protected]


for any editorial feedback.