| TOGETHER WITH | |
| --- | --- |

Happy Tuesday.
Taco Bell has asked U.S. regulators to revoke a trademark on the term "Taco Tuesday" so that everyone can use it. The trademark is owned by a Wyoming chain called Taco Johns.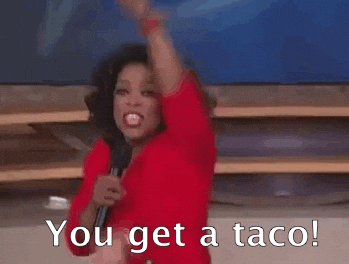 credit: giphy
In Case You Missed It.
🇬🇧 The International Monetary Fund says the UK is no longer heading for a recession this year.
📲 WhatsApp will now allow users to edit messages for up to 15 minutes after sending the original message.
🇵🇹 Portuguese police resumed the search for Madeleine McCann, the British child who disappeared in 2007.
⚽️ The Ukrainian football team Shakhtar has demanded an apology from two Spanish players who thanked their fans in Russia.
🇷🇺 Moscow has approved a sale of Yandex to at least three investors and a private bank.
🇭🇺 Hungary announced that it would block EU aid to Ukraine after it was leaked that Ukraine had planned to blow up an oil pipeline in Hungary.
📺 Did you miss last night's live Redacted show? You can watch the full episode right here.


| | | | |
| --- | --- | --- | --- |
| | Gold | $1,955.70 | |
| | | | |
| --- | --- | --- | --- |
| | Silver | $23.12 | |
| | | | |
| --- | --- | --- | --- |
| | Bitcoin | $27,297.21 | |
| | | | |
| --- | --- | --- | --- |
| | Dow | 33,286.58 | |
| | | | |
| --- | --- | --- | --- |
| | S&P | 4,192.63 | |
| | | | |
| --- | --- | --- | --- |
| | Nasdaq | 12,720.78 | |
*Stock data as of market close, cryptocurrency data as of 5:00pm AM.


Lead: Terrorists Attack Civilians Inside Russia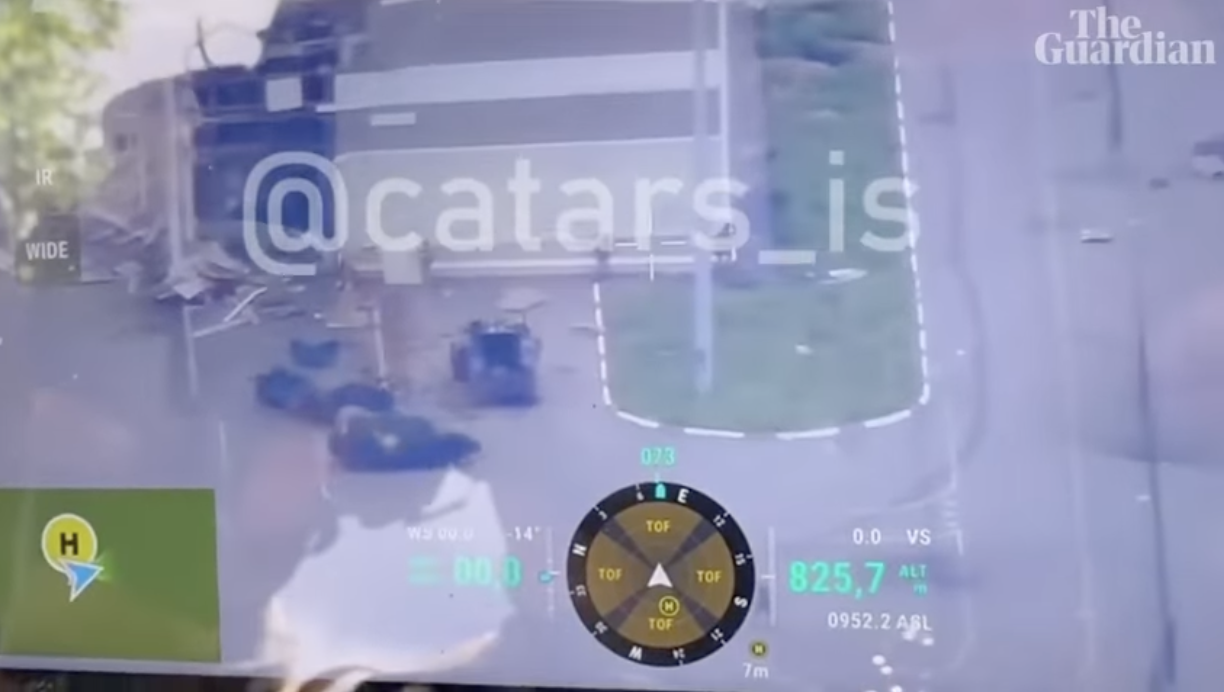 credit: twitter
Attacks in the Russian city of Belgorod were condemned by the U.S. State Department even though footage shows that the attackers used U.S. armored vehicles and weapons.
Dozens of militants attacked and wounded at least eight people who appeared to jump out from the trees. Russian security forces responded quickly and said that they "eliminated" them.
The U.S. State Department says that they are not for this but they will still send the weapons because Ukrainian President Zelensky promised President Biden that they would not attack inside Russia's borders.
State Department spokesperson Matthew Miller said this: "We have made very clear to the Ukrainians that we don't enable or encourage attacks outside Ukrainians' borders, but I do think it's important to take a step back and remind everyone, and remind the world, that it – of course it is Russia that launched this war… So, it is up to Ukraine to decide how they want to conduct their military operations, but it is Russia that has been the aggressor in this war."
Kyiv says that they had nothing to do with the attack and that the perpetrators were "disgruntled Russians." An anti-government group called Freedom of Russia Legion claimed responsibility. How do disgruntled Russians get their hands on American weapons?
Speaking of Western weapons, President Biden committed to allowing NATO countries to send Ukraine F-16s. Spain and Portugal have both said that they will not do that. Russia destroyed another round of weapons on Tuesday in the Kherson region.
President Zelensky returned to Ukraine for the first time since the Moscow bombing on Tuesday.


The Race For The White House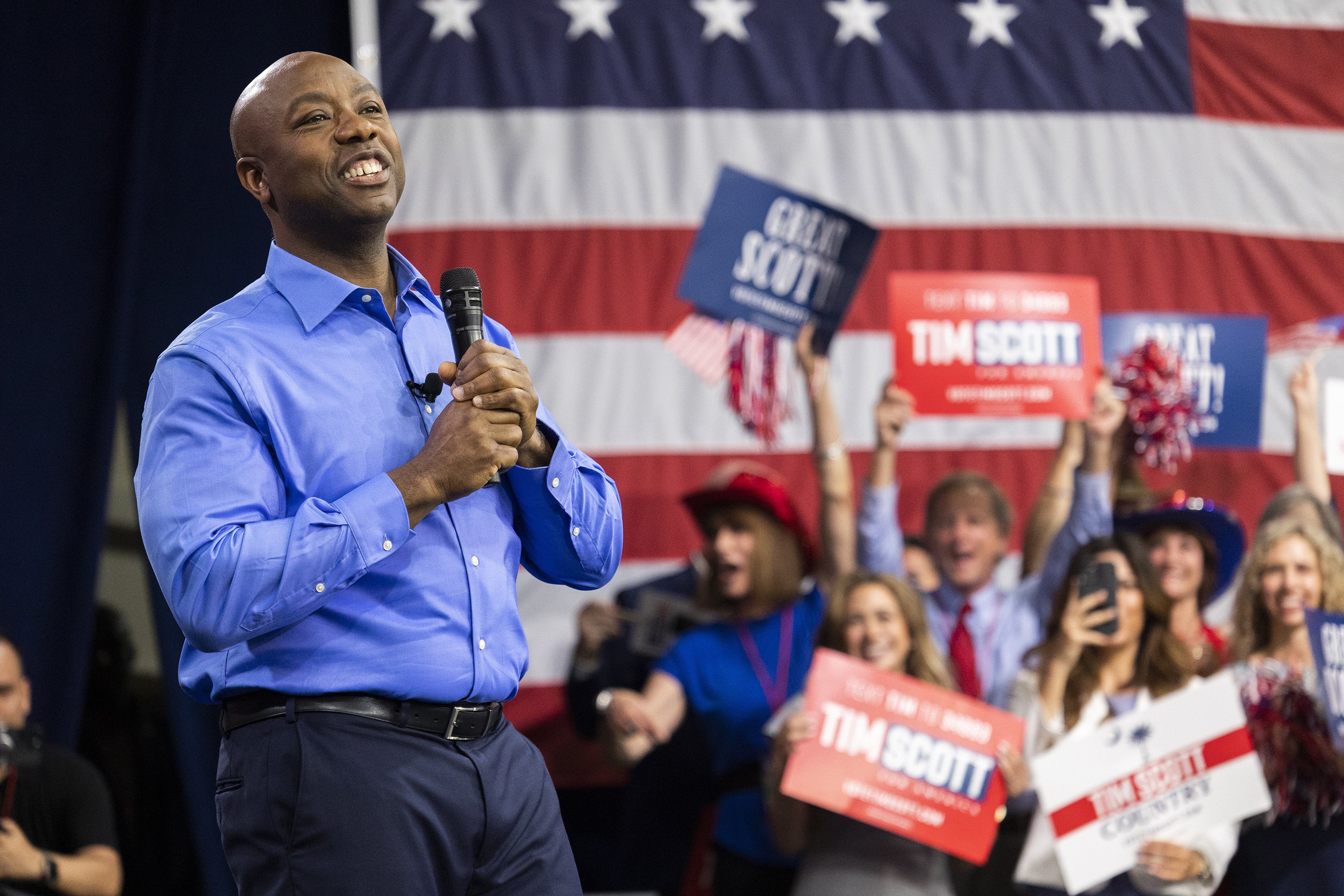 credit: getty
Republican Senator Tim Scott from North Carolina has entered the race for President, going up against former President Trump and most likely Florida Governor Ron DeSantis, who is expected to announce his entry into the race this week.
In his first campaign video, Scott accuses Democrats of creating "a culture of grievance over greatness" and promoting"victimhood instead of personal responsibility." He says that the are "indoctrinating our children to believe we live in an evil country" and weaponizing race at every opportunity.
Senator Scott is a catch-more-flies-with-honey type of politician. He doesn't have the grizzly demeanor of Trump and DeSantis. His message is more positive than disgruntled. He also doesn't have the polling clout yet. He ranks dead last in early polls. What he does have is financial backing. He is backed by Oracle founder Larry Ellison. According to MSN, "Citadel's Ken Griffin, Apollo Global Management's Marc Rowan and Blackstone Inc.'s Stephen Schwarzman all made six-figure donations to his allied super PAC, called the Opportunity Matters Fund, during his 2022 Senate campaign." Those backers have not said if they will support Scott's Presidential bid.


Time To Move Into Precious Metals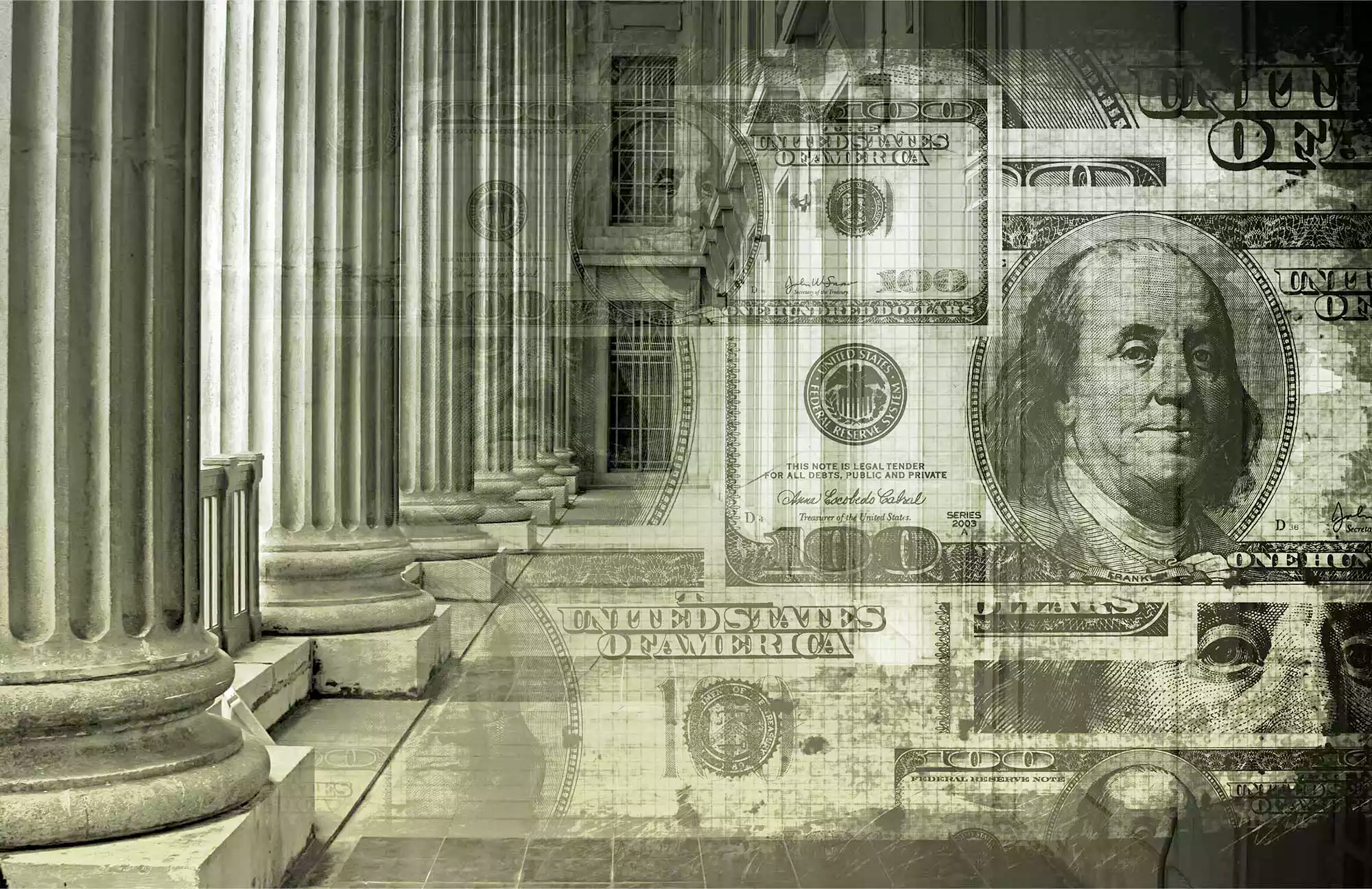 Experts expect gold to hit $2,500 an ounce this year and America's largest precious metals company Lear Capital is giving away one ounce of silver for every ounce of gold you buy! They're also giving you $250 in your account. That's free money.
So the U.S. dollar continues to collapse and Gold and Silver just hit a nine-month high as investors started pouring back into precious metals. If you have your retirement in a dollar format, then it will continue to lose value every day that it's there in a bank. It's time to move some of your retirement into gold and silver and away from government currencies.
Gold and Silver have sustained for over 4,000 years while every government currency in world history has collapsed. Every one of them. Will this time be any different? Of course not.
Right now, you can get a FREE gold kit and learn how gold and silver can help you protect your family against these central banks. Visit LearRedacted.com right now to get your TOTALLY FREE Gold Kit and start taking action today.


Every Steak You Eat, I'll Be Watching You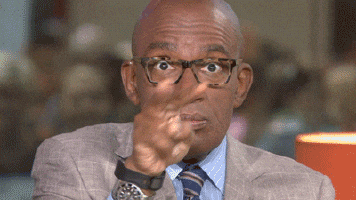 credit: giphy
New Yorkers, you may have to rename the New York strip steak to something else because the mayor wants you to stop eating meat and he is going to track you to make sure of it.
Last month NYC Mayor Eric Adams announced an initiative called the Greenhouse Gas Inventory. it is a tracking system to assign a point value of everything done in NYC.
This tracking system blames 20% of New York City's emissions on "the consumption of food." To combat that, they have committed New York to reducing food-consumption emissions by 33% by focusing on plant-based meals.
But those numbers don't add up when you look at the chart provided by the city. Meat only accounts for 1.8% of the 20% of food related emissions. So how will reducing meat hit a 33% reduction in the 20% food-related emissions?
The mayor says that they will start to serve plant-based meals in hospitals and schools. Which undoubtedly means seed oils, the major component of most plant-based meals. These oils are not good for you and by some calculations have a higher carbon output than livestock farming. Will New York City account for that as it tracks city residents' eating habits?
This is a voluntary program, for now. It is called the Plant Powered Carbon Challenge. It asks residents to submit information about their practices and the city estimates related carbon footprints and offers a meat-based meal plan as a solution.


What's Trending?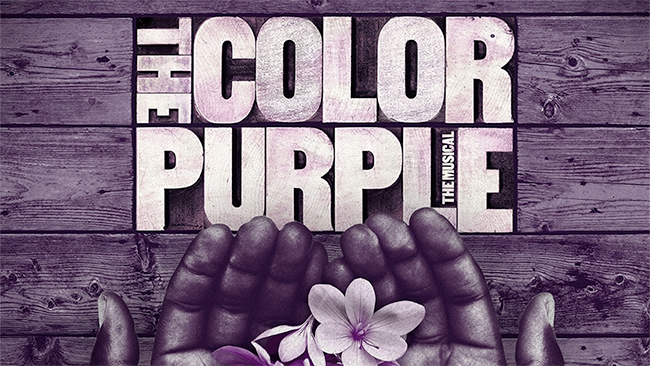 Credit: The Color Purple The Musical
The Color Purple is trending because of a new trailer that was released for an upcoming movie adaptation of the Broadway play. It is not a re-make of the 1985 film. The movie is due out on Christmas Day.
Jeff Bezos is trending on rumors that he is engaged to his girlfriend Lauren Sánchez.
Will Smith is trending because the Los Angeles catcher was hit from the backswing off the bat of Braves batter Marcell Ozuna. The incident cleared the dugout on both sides but no one came to blows. Smith says that he was not happy about it especially since he is recovering from a recent concussion.
$100 million. That is how much Heineken is spending on ads to let Americans know that they have a Bud Light-competitor called Heineken Silver. Sales of Bud Light continue to drop, down 28% from this time last year.


News By The Numbers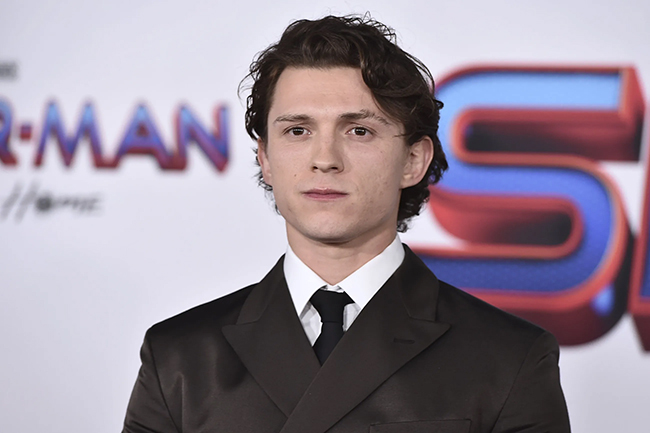 Photo credit: Associated Press
1 year and four months. That is how long actor Tom Holland has been sober. He says that he was struggling during filming of his upcoming Apple TV+ show The Crowded Room and that sobriety helped him cope.
Three. That is how many times a shark attacked a surfer in Australia in a rare attack. The man is not thought to have survived.
$3 billion. That is how much money the U.S. lost and then found in Ukrainian aid. National security adviser Jake Sullivan admitted that this was a "very bizarre admission from the Pentagon this week of an accounting error that suggested that the U.S. has at least $3 billion that it didn't know it had that it can use for Ukraine aid." Bank error in Ukraine's favor!


Hang on, they only tested this on how many people?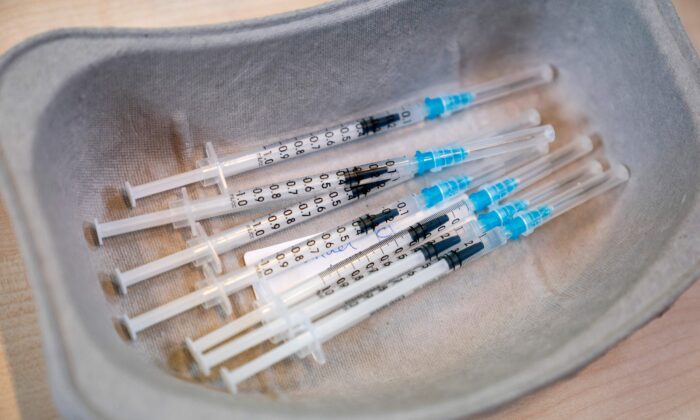 credit: who
Moderna has begun clinical trials for a new flu vaccine that will use the same mRNA technology that was in the Covid vaccine. They will trial this drug on 50 people.
Fifty is not a very impressive number for a clinical trial but it doesn't matter to the UK government, which has gone full-steam ahead with an order for at least 250 million vaccines per year from Moderna. The deal includes the construction of a new vaccine factory.
Moderna's clinical trials in the U.S. will follow these 50 participants for up to 1 year but not longer than that.
Question: Does it feel like they are purposely not making these studies robust? See Dr. John Campbell's take on the matter here.


SUPPORT INDEPENDENT JOURNALISM!
Click here to go to our store to grab some of our exclusive Merchandise.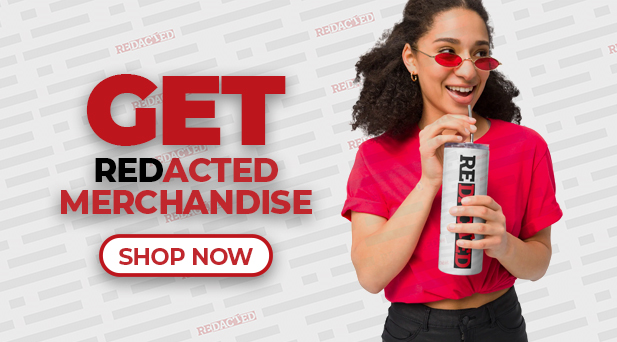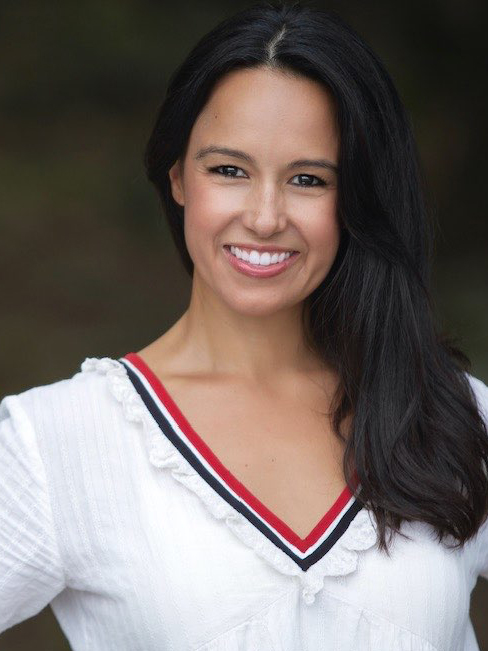 This newsletter is written and researched by Natali Morris.
Please feel free to reach Natali at

[email protected]


for any editorial feedback.