| TOGETHER WITH | |
| --- | --- |

Happy Thursday.
Philadelphia says that it needs lifeguards so badly that it says it will hire people who can't even swim. Feel safer now?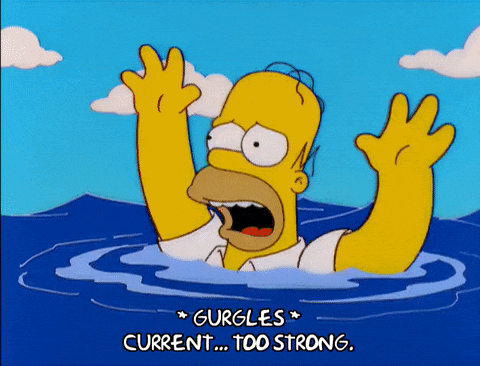 credit: giphy
In Case You Missed It.
🇵🇹 Portugal announced it's getting in on the tank action and sending Leopard tanks to Ukraine.
🇩🇪 Caving to pressure from the United States, Germany now says it's sending Leopard tanks to Ukraine.
🚨 Germany's foreign minister admitted yesterday that Germany is at war with Russia. The last time that happened things didn't end well.
🇦🇷 Banks in Argentina have more cash than they can handle after the currency has plummeted in value.
🚗 Tesla announced record profits of $3.7 billion, up 59% from a year earlier.
📺 Did Ukraine hack Russian TV? Reports are that President Zelensky appeared on live Russian TV for a few minutes on Wednesday.
🇫🇷 France announced that it would withdraw troops from Burkina Faso.
🇺🇦 Ukraine has admitted defeat and has withdrawn troops from Soledar, conceding defeat in that key battleground.
📺 You can catch last night's live Redacted show right here.


| | | | |
| --- | --- | --- | --- |
| | Gold | $1,936.94 | |
| | | | |
| --- | --- | --- | --- |
| | Silver | $23.72 | |
| | | | |
| --- | --- | --- | --- |
| | Bitcoin | $22,961.32 | |
| | | | |
| --- | --- | --- | --- |
| | Dow | 33,743.84 | |
| | | | |
| --- | --- | --- | --- |
| | S&P | 4,016.22 | |
| | | | |
| --- | --- | --- | --- |
| | Nasdaq | 11,313.36 | |
*Stock data as of market close, cryptocurrency data as of 5:00pm AM.


The Lead: Trump Returns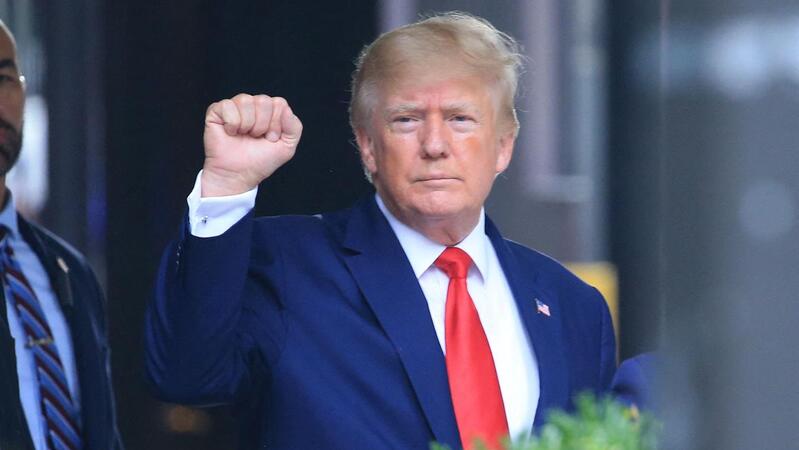 credit: afp
Former President Trump is about to poke back into the world of Facebook. Remember pokes?
Meta announced that it would end the suspension of the former President on Facebook and Instagram. They say that they are doing this because they "don't want to get in the way of open, public and democratic debate on Meta's platforms — especially in the context of elections in democratic societies like the United States. The public should be able to hear what their politicians are saying — the good, the bad and the ugly — so that they can make informed choices at the ballot box."
But ugly has limits. Meta says that they will have some new "guardrails" in place to deter repeat offenses.
This reinstatement is not because Meta is following in the footsteps of Twitter and rethinking its censorship policies. The suspension was given a two-year time limit after the independent board criticized how Facebook handled it.
President Trump may not care about returning on these platforms because he is all-in on his own Truth Social. He has not Tweeted since his reinstatement on that platform but he may as campaign season takes off.


The CDC Has Something To Say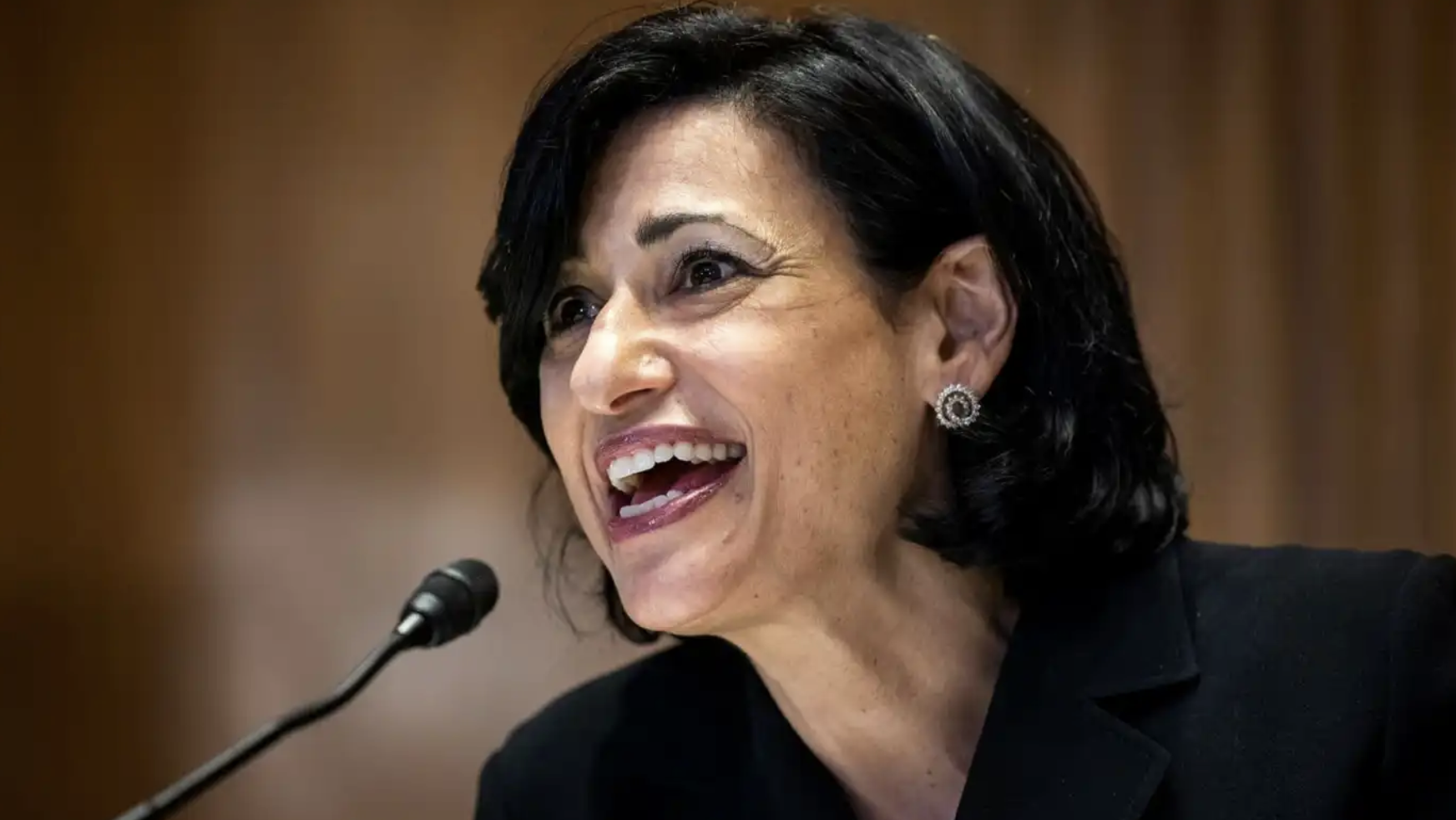 CDC head Walensky credit: getty
The CDC says that the most recent bivalent booster is cutting the risk of illness from Covid by nearly 50%. Was this a clinical trial?
No. It wasn't. We still have not had clinical trials of the bivalent booster.
The CDC collected this data from pharmacies that were administering the Covid vaccine. Pharmacies gave out Covid tests and found that 47% of those that tested positive had not been vaccinated or boosted. This does not mean that they were sick since they were testing incidentally. It only means that they had the virus present so we are not sure how they are concluding that this means that the vaccine cuts the risk of illness. This data shows only seems to show that vaccine is correlated with a decreased incidence of testing positive.
In other news, the CDC knows that it has not aced the pandemic and told staff on Wednesday that it will be "restructuring" internally. Merging offices, moving people around. We don't really know what that means or how that could help.


Don't Leave Your Digital Privacy Out in the Cold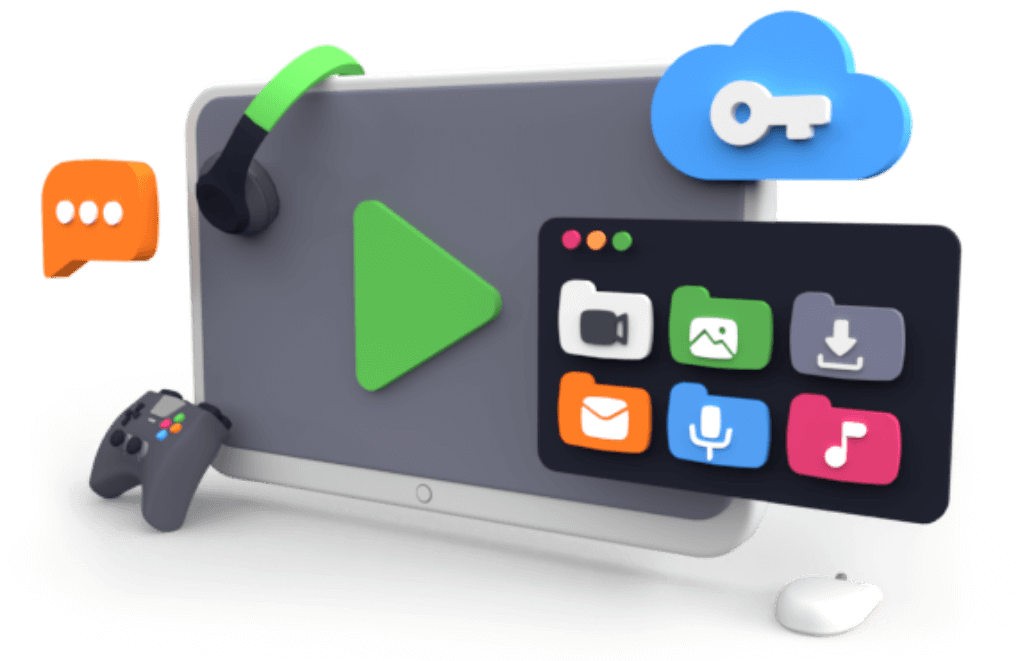 Premium Add-ons For Extra Security.
Do you ever feel like you've watched everything out there and are out of options? But here's the deal: Lots of titles are only available in CERTAIN regions, so you're not making the most of your streaming subscriptions! What you need is a little help from Private Internet Access!
Private Internet Access is a leading VPN provider that works with all major streaming services so that you can access more content than ever before anywhere in the world!
All you have to do is connect to a server, and you're good to go! And it's all really easy since Private Internet Access offers fast servers in over 80 countries and every US state!
So, if you want to enjoy all the benefits of Private Internet Access, now's the time to subscribe. Head to PIAVPN.com/redacted/ and get an 83% discount! Seriously… 82%! That's just $2.03 a month, and you also get 4 extra months completely for free!


The Doomsday Clock Nears Midnight
credit: ap
Scientists say that we are inching closer to doom and have moved the Doomsday Clock to 90 seconds before midnight on Tuesday.
Scientists say that they did this because of the war between Russia and the West, amongst other things. The scientists who control the Doomsday Clock meet every January to assess the state of the world and they're not happy with what they see this January.
They didn't like the state of things in 2020 either when the clock was set to 100 seconds to midnight.
The doom prediction is not just about the war. It is also about climate change and technology and, you know, that kind of thing that makes you feel existentially unsafe. That's all. On with your day now!


What's Trending?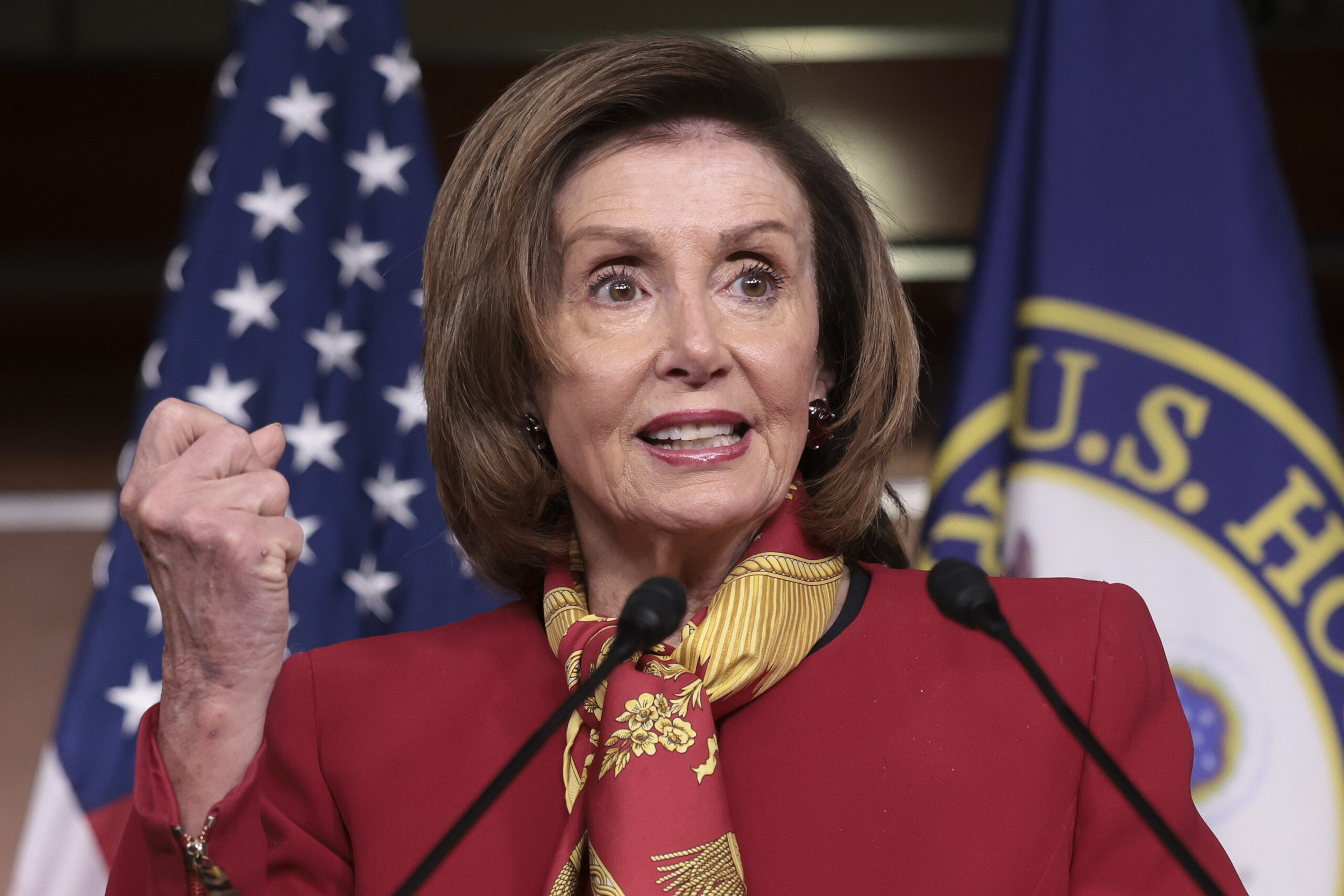 credit: getty
Pelosi Act is trending because Republican Senator Josh Hawley introduced a bill that would ban members of Congress from trading stocks like Nancy Pelosi has and does.
John Stewart the comic book character is trending. Not to be confused with Jon Stewart the political comedian and activist. John Stewart the comic book character is also known as Green Lantern and he is trending because of this image from the final season of The Flash.
Justin Trudeau is trending because he was swarmed by a mob of angry protesters demanding he steps down.


News By The Numbers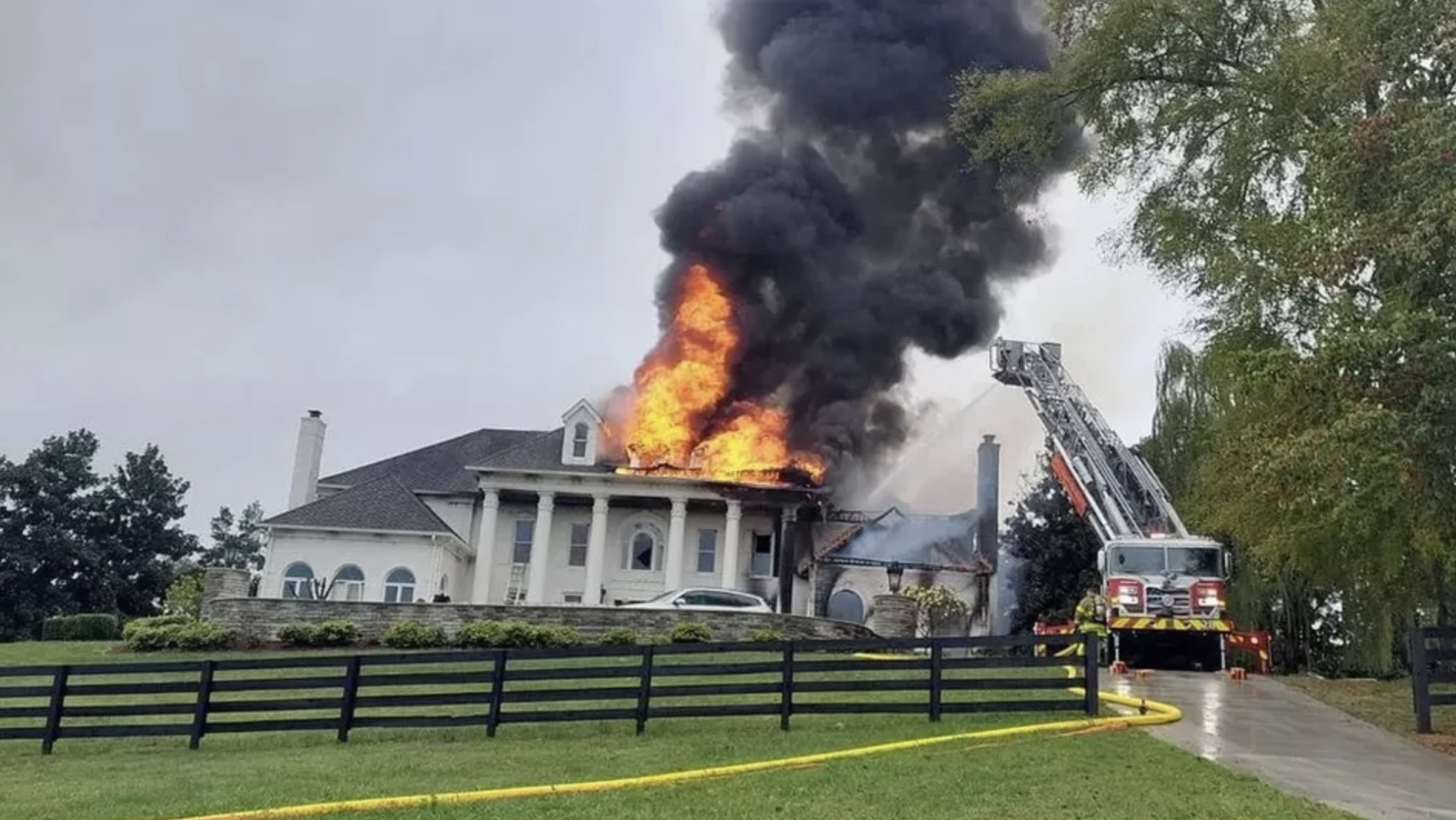 $1.5 million. That is how much a burned-down mansion was listed for in Tennessee, but even that house found a buyer.
10.9 million. That is how many uncounted votes a watchdog group in California says it found from the 2022 midterm elections.
$2.1 million. That's the penalty the IRS has imposed on an 82-year-old grandmother for failing to file a form regarding foreign assets on time. The case went to the Supreme Court but the court failed to take the case.


Moms Beg For Help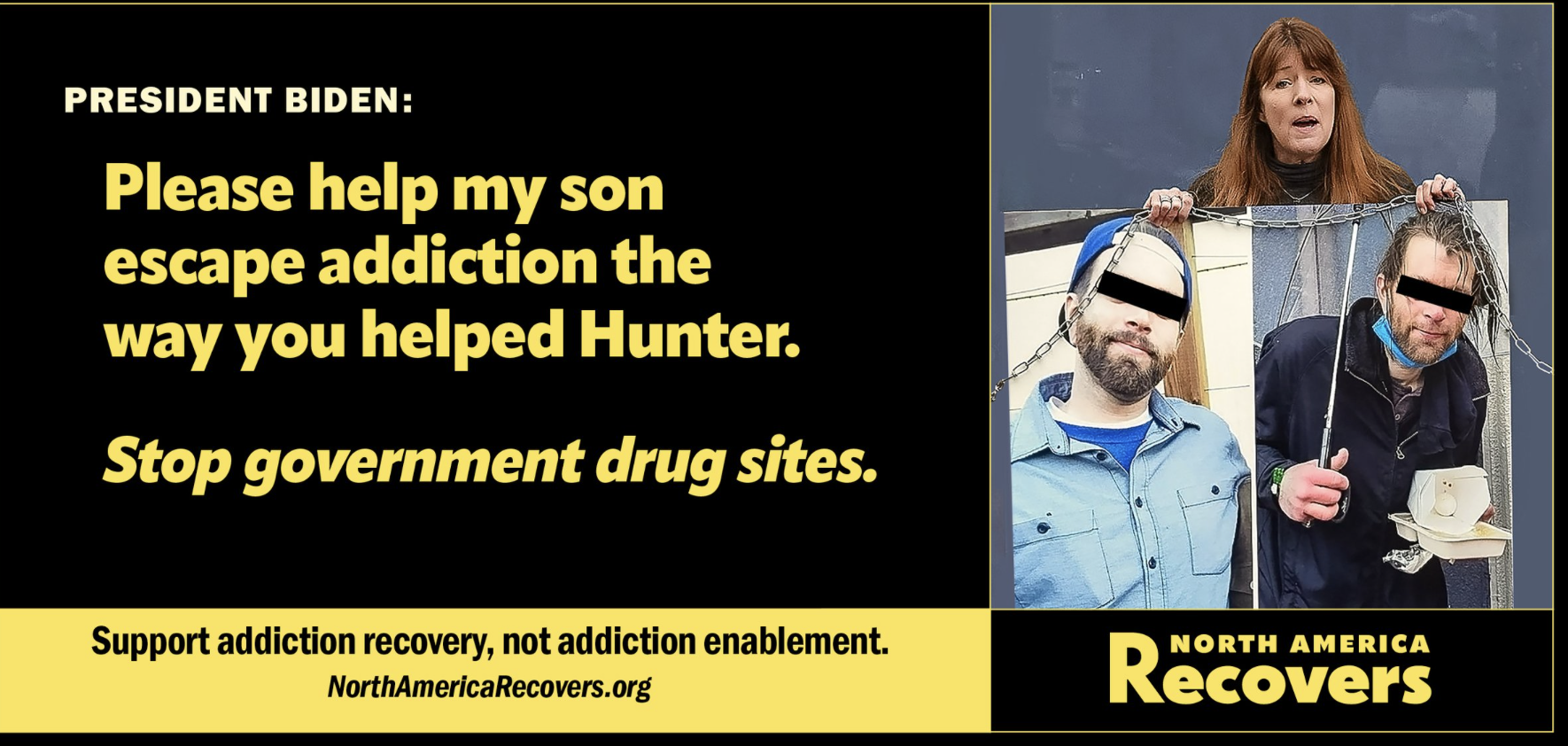 credit: northamericarecovers.org
A moms' group is begging the Biden administration to get victims of the opioid crisis real help. This group has posted signs around Washington D.C. asking President Biden to "Please Help My Son Escape Addiction the Way You Helped Hunter."
On Thursday's episode of Redacted, we speak to one of these moms who bravely shares her story of agony and helplessness in helping her son. She is a part of NorthAmericaRecovers.org, a group that is asking cities to rethink legal consumption cites and focus on actual rehab.
Her son compared his addiction in San Francisco to Pleasure Island from the movie Pinocchio. He told her, "It's like getting all the candy and treats that you think you want. YOu think you're having fun. But little by little it's taking away your humanity and turning you into something you were never meant to be, like how the kids start turning into donkeys in Pinocchio, and then end up trapped in cages."
Surely we can do better as a society than that!


SUPPORT INDEPENDENT JOURNALISM!
Click here to go to our store to grab some of our exclusive Merchandise.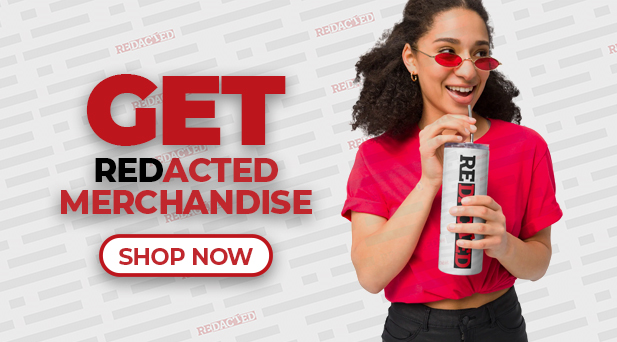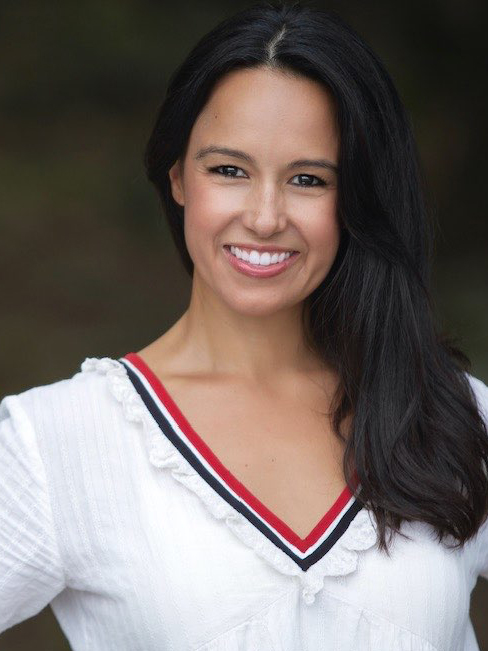 This newsletter is written and researched by Natali Morris.
Please feel free to reach Natali at

[email protected]


for any editorial feedback.