| TOGETHER WITH | |
| --- | --- |

Happy Monday.
The winner of the Miss Netherlands beauty pageant is 22 year-old trans-identified male Rikkie Valerie Kolle. This person can now compete for the Netherlands in the Miss Universe competition later this year.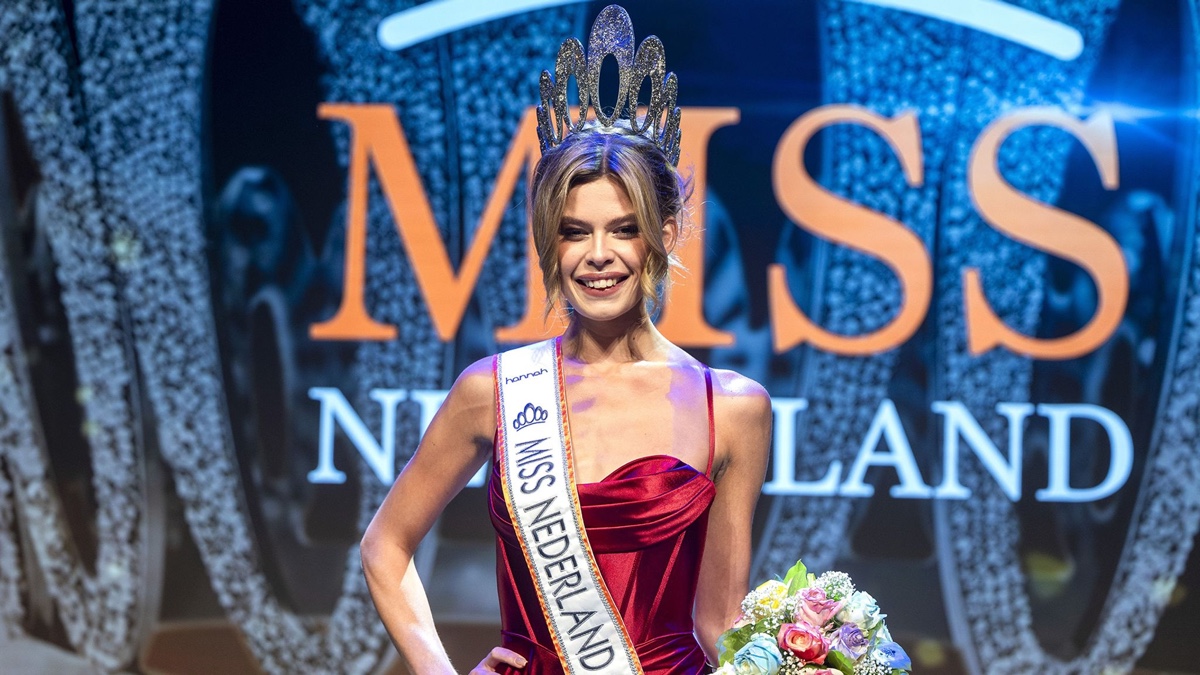 credit: Shutterstock
In Case You Missed It.
🇺🇸 Flash floods raged through New York state this weekend, killing at least 1 person.
💵 Analysts say bitcoin could reach $50,000 this year and $120,000 by the end of next year.
🇫🇷 France has banned fireworks for the upcoming Bastille Day weekend celebration due to ongoing protests.
🇨🇳 A man in China attacked a kindergarten on Monday, killing at least six people, some of them children.
☕ President Biden will have tea with King Charles during his visit to the U.K. today.
📺 Catch last night's FULL live Redacted show right here.


| | | | |
| --- | --- | --- | --- |
| | Gold | $1,925.89 | |
| | | | |
| --- | --- | --- | --- |
| | Silver | $23.09 | |
| | | | |
| --- | --- | --- | --- |
| | Bitcoin | $30,229.50 | |
| | | | |
| --- | --- | --- | --- |
| | Dow | 33,734.88 | |
| | | | |
| --- | --- | --- | --- |
| | S&P | 4,398.95 | |
| | | | |
| --- | --- | --- | --- |
| | Nasdaq | 13,660.72 | |
*Stock data as of market close, cryptocurrency data as of 5:00pm AM.


The Lead: NATO Umbrella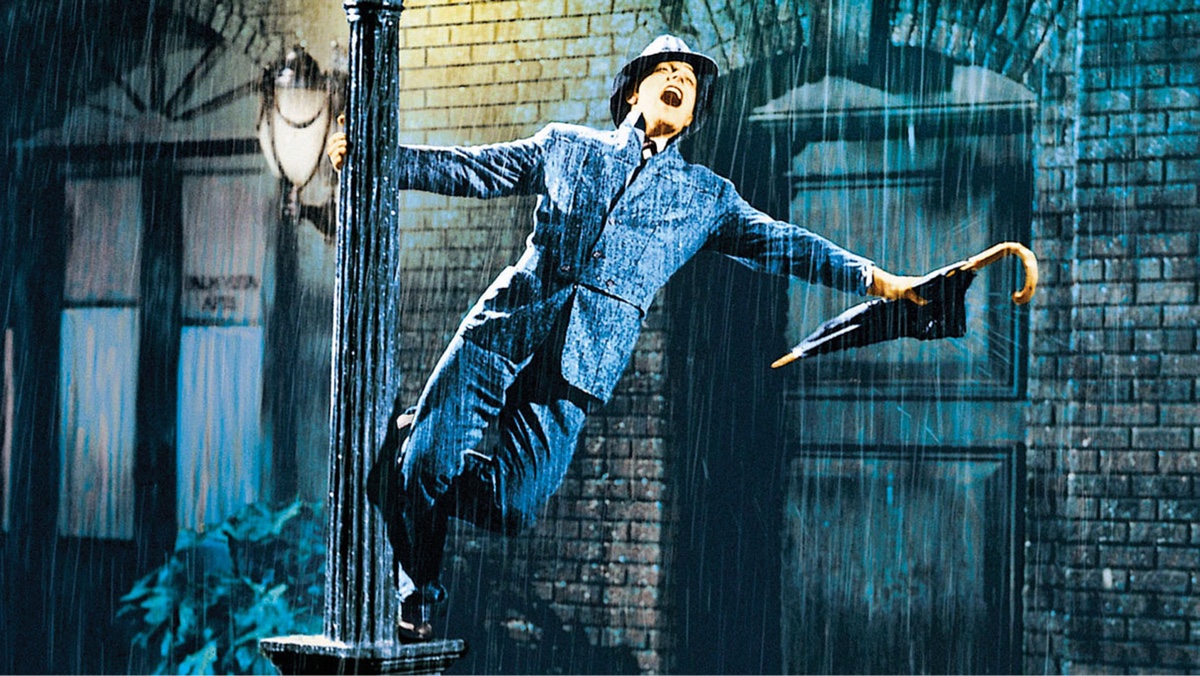 credit: thefilmspectrum
A NATO summit begins tomorrow in Lithuania and the big question is: Ukraine – in or out?
Last month Ukrainian President Zelensky threatened the cold shoulder if Ukraine was not allowed in but on Sunday, President Biden said that he does not think now is the time to vote on that. He hinted that NATO is too fragile and he is the one keeping it from falling apart at the seems because Russian President Putin wants to destroy it. Nevermind that Russia applied to become a member of NATO and was the first to offer the U.S. the use of military bases after 9/11.
NATO members are said to be working on a sort of Junior Varsity agreement with Ukraine to assure them that NATO has its back but it is not a membership. According to Politico, "The idea is to create an 'umbrella' for all countries willing to provide Ukraine with ongoing military aid, even if the details vary from country to country."
What is a NATO umbrella? Your guess is as good as mine.
Meanwhile, the U.S. has said it is willing to send cluster bombs to Ukraine. These are small bombs that kill indiscriminately. According to the BBC, even U.S. allies have "expressed unease" about this.


Netherlands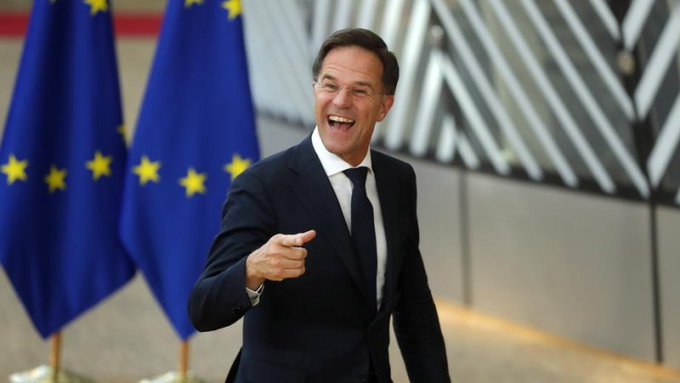 credit: twitter
Mark Rutte, the Prime Minister of the Netherlands, has resigned and said that he is leaving politics altogether. He has been in office since 2010.
This follows a fall out over immigration reform. The Prime Minster had been hoping to limit the flow of immigration and asylum seekers but was unable to do so due to party divisions.
The Prime Minister is also unpopular due to the attacks on Dutch farmers. The Netherlands has successfully received permission from the European Commission to seize livestock farms for "environmental reasons," forcing the farmers to promise not to re-open those farms anywhere else in Europe. Farmers have been protesting this for weeks now and protests are only heating up.
Prime Minister Rutte faced a vote of no confidence on Monday over the immigration issue, which would have forced him out of office anyway. The resignation may have been his only face-saving option.


The Coolest Bed in the World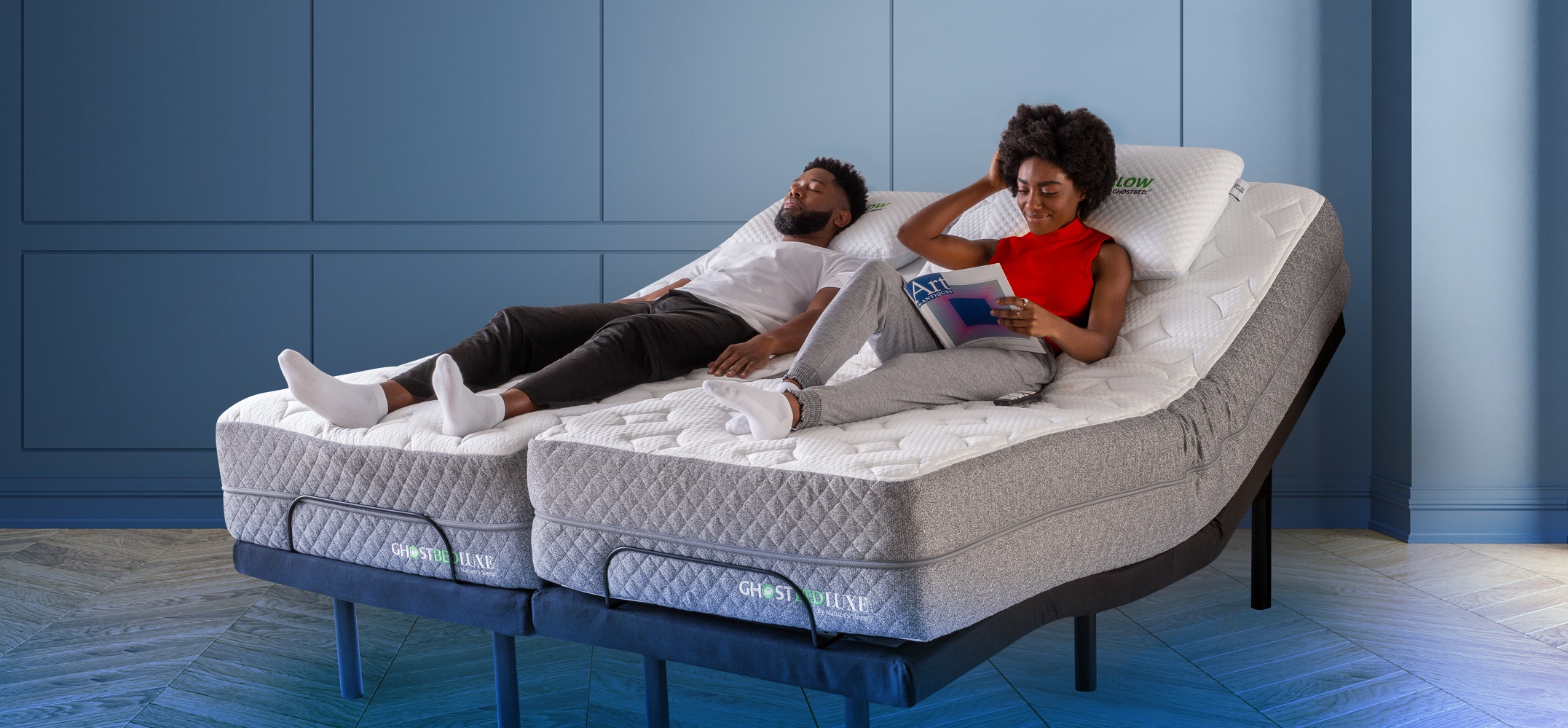 Award-Winning Cooling, Comfort & Affordable Luxury
There's nothing better than getting a great night of sleep. And sleeping on a mattress that's designed for your particular sleeping style can really help.
GhostBed is a family-owned business that's been designing mattresses and other sleep products for more than two decades.

GhostBed takes the guesswork out of the equation with their online mattress quiz. Answer a few questions about your lifestyle and sleeping style, and they'll recommend the right GhostBed mattress for you.

Lounge, nap and snooze on your GhostBed mattress for 3+ months. Don't love it? Return it for free with their money-back guarantee.

Our original, award-winning mattress with more than 50,000 positive reviews
For a limited time, our Redacted readers can get 35% off GhostBed mattresses PLUS 2 luxury pillows or get 40% off when you bundle a mattress with their award-winning adjustable base. Use promo code REDACTED at GhostBed.com/redacted to take advantage of the offer.


Movie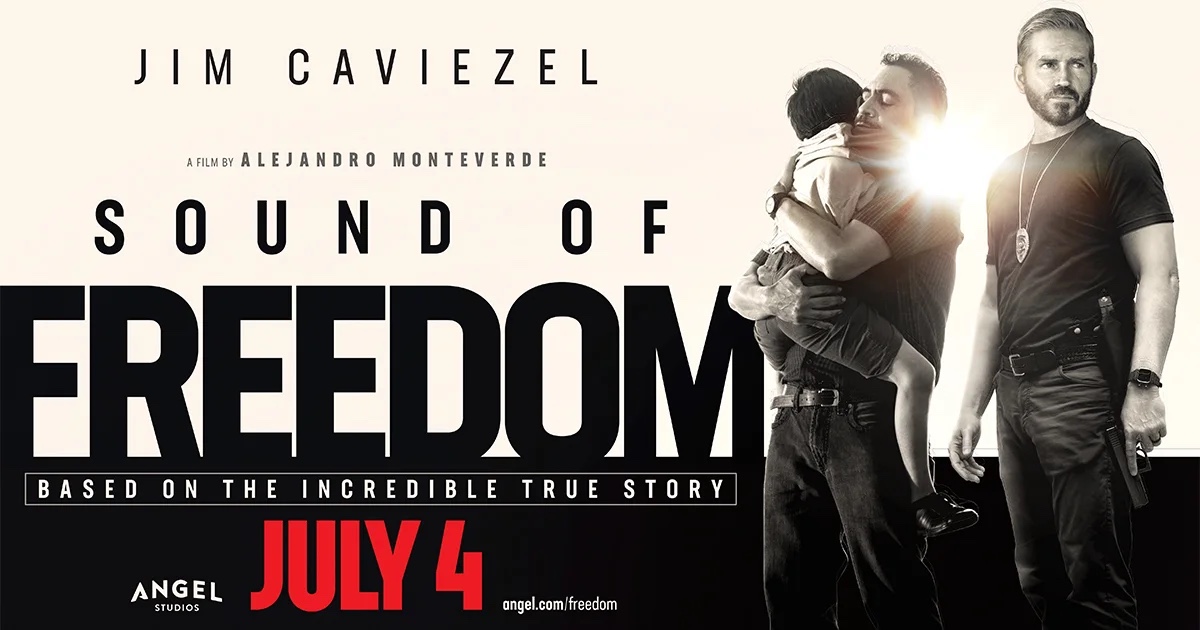 credit: Angel Studios
A new movie called "Sound of Freedom" is breaking box office records but the mainstream media says that it is feeding QAnon conspiracies.
This is a really weird narrative. The movie is about the very real and horrifying world of child trafficking and one man's efforts to stop it. The media is saying that, sure, child trafficking is real and bad but it's just too much to validate that QAnon cares about this platform. It's not that the movie shines a light on child trafficking. It's just that it is too validating for conspiracy theorists.
WHAT!? How can one raise too much awareness about child trafficking?? If you're afraid of too much disruption in child trafficking, that would mean you are…for it?
Sound of Freedom beat box office expectations by earning $18 million in its opening weekend at taking the number 3 spot at the box office despite reports of people having strange experiences of tickets canceled and air conditioning turned off in their theaters.


What's Trending?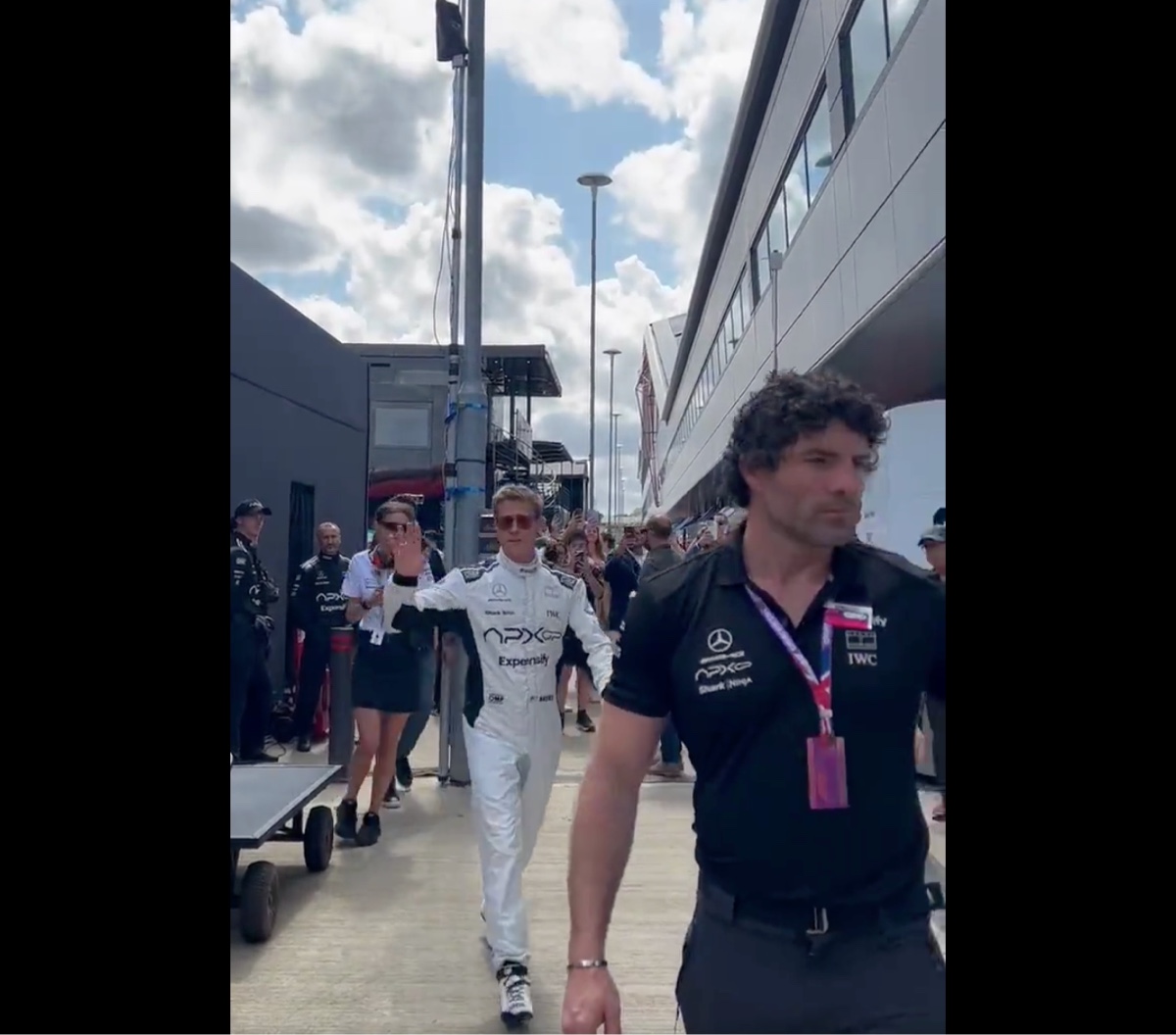 credit: @WTF1
Brad Pitt is trending because he showed up at a Formula 1 events. He is filming a movie about F1 and he sure looks the part.
Jonah Hill is trending because his ex girlfriend has posted private texts between them and called them emotional abuse. The Internet is freaking out about whether or not this is emotional abuse. Example of someone saying it is not. Example of someone saying it is.
Home Run Derby is trending because that happens today in Seattle.


News By The Numbers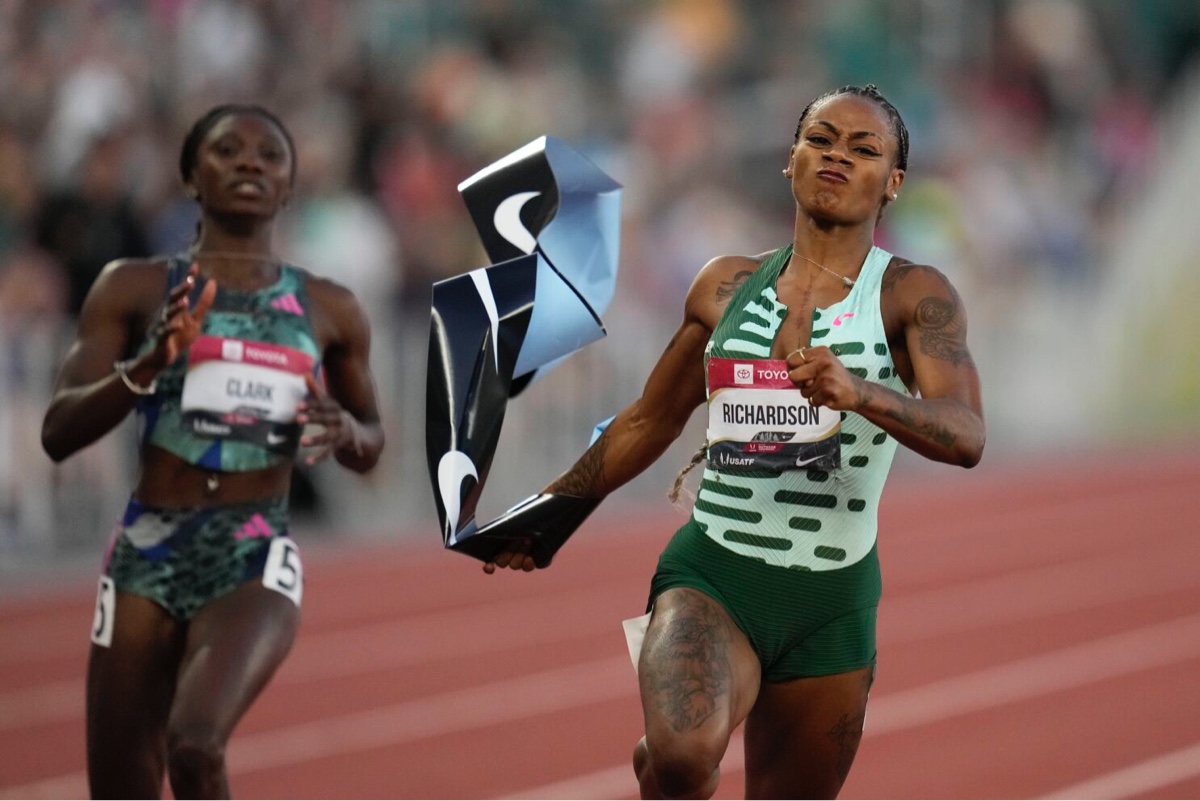 credit: @Associated Press
10.82. That is how fast Sha'Carri Richardson ran the 100 meter sprint at the 2023 U.S. Track and Field Championships in Eugene, Oregon to qualify for next month's World Championships. She tore off her signature orange wig just before the race.
16. That is how old Russian tennis player Mirra Andreeva is. She reached the fourth round of Wimbledon on Sunday.
£40 million. That is how much the Chelsea football (soccer) team walked away from after they abandoned a sponsorship deal with an online casino due to criticism from fans.


Trans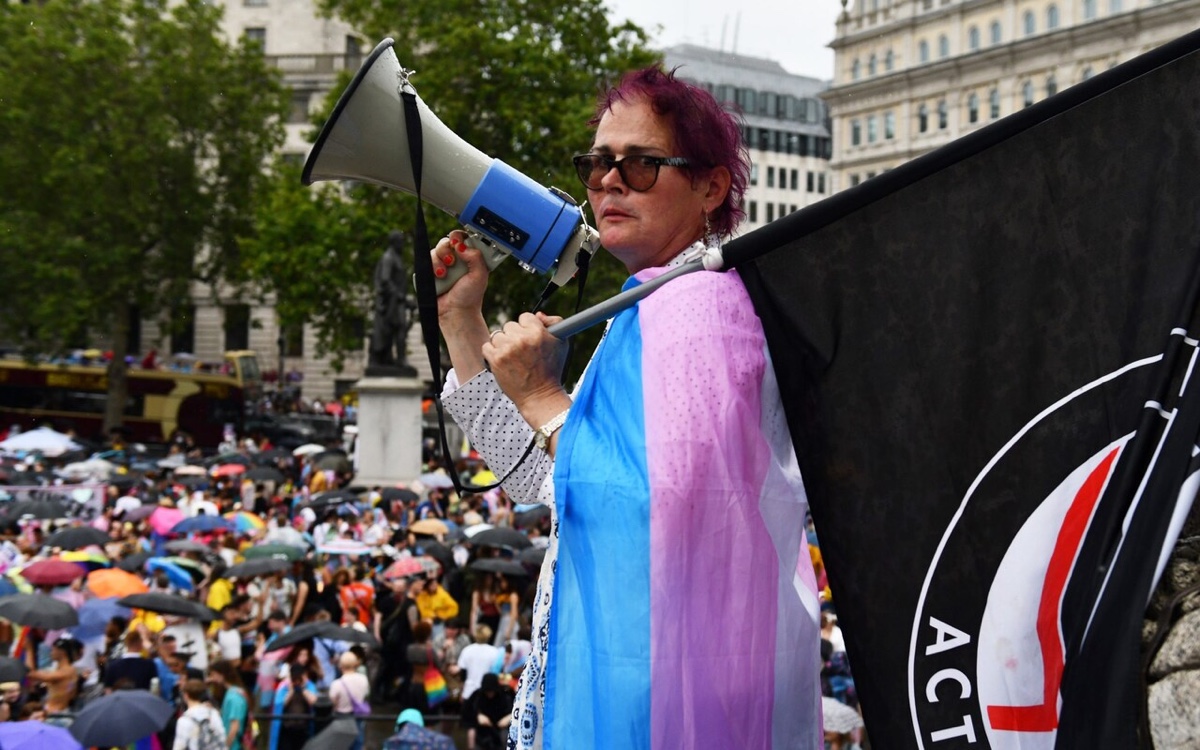 credit: Mike Ruane / Story Picture Agency
You'd think that a convicted kidnapper and attempted murderer MAY not be your best spokesperson for a movement, right? Well, that is what happened in London at this weekend's Trans Pride event and now some people are understandably concerned.
Sarah Jane Baker is a trans activist who took to the stage on Saturday and advocated for punching TERFs in "in the f*cking face."
Terf is an acronym for "trans-exclusionary radical feminist." It mostly means women who exclude men from their groups.
London Mayor Sadiq Khan supported the Trans event but later said that "violence is never acceptable."
In 2017, a woman named Maria MacLachlan was assaulted by a trans person, a biological male who came to a rally like this. Before leaving for the rally, her assailant said on Facebook: "I wanna f*ck up some terfs. They're no better than fascists."
That case went to court and even though she won the case and the defendant was found guilty, the judge reprimanded MacLachlan for not referring to her assailant as "she." The judge also denied her financial compensation because she would not use female pronouns for the male person who had punched her in the face.


SUPPORT INDEPENDENT JOURNALISM!
Click here to go to our store to grab some of our exclusive Merchandise.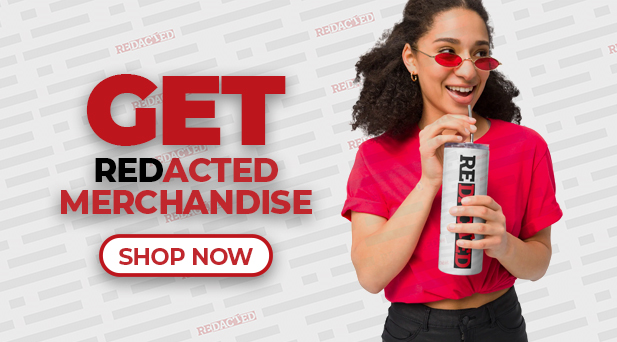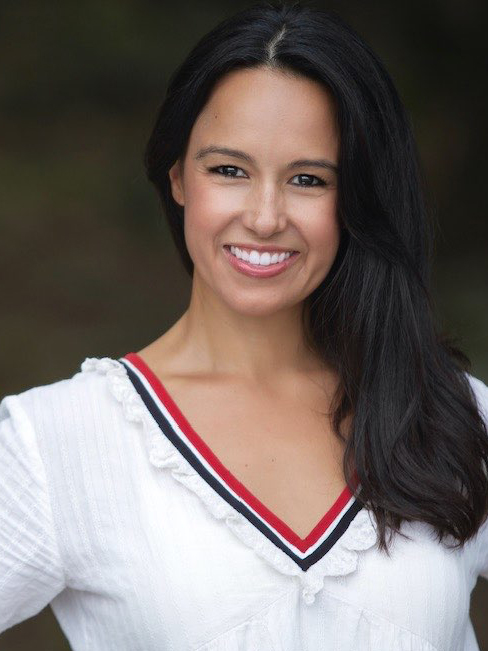 This newsletter is written and researched by Natali Morris.
Please feel free to reach Natali at

[email protected]


for any editorial feedback.