| TOGETHER WITH | |
| --- | --- |

Happy Friday.
Baseball fans are amused that the Italian dugout at the World Baseball Classic has an espresso machine. Italian players are annoyed that they have to drink the coffee it out of paper Gatorade cups. Mama mia!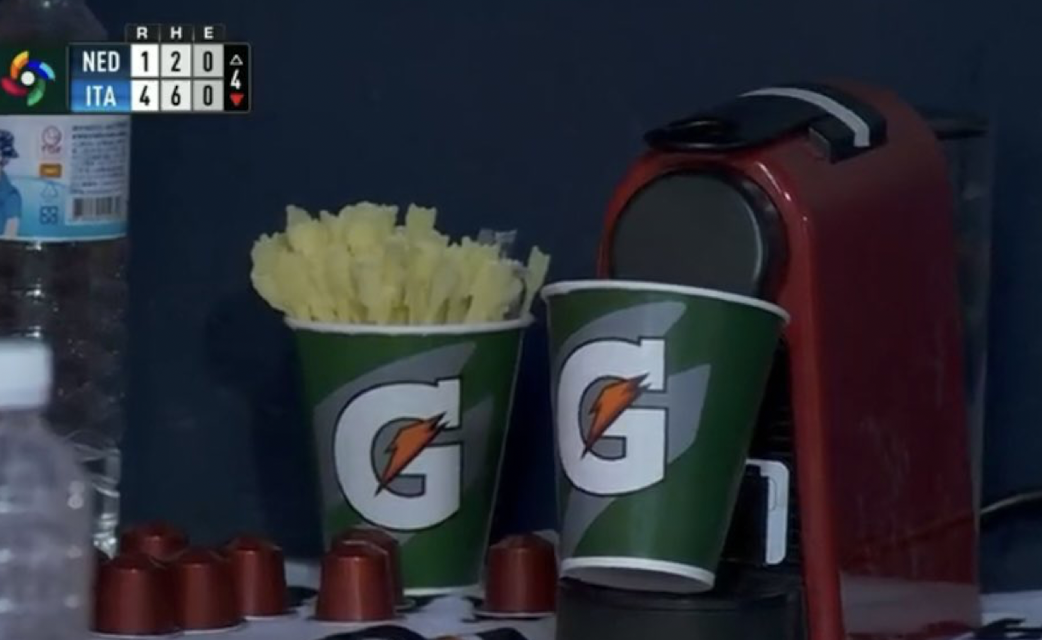 credit: twitter
In Case You Missed It.
🇿🇼 Zimbabwe has declared that it would like to join BRICS.
📈 Inflation in Finland hit 16.3%, the highest rate in 60 years.
🎥 The Pentagon released footage of the Russian jet that "hit" the U.S. spy drone this week.
👏🏻 New Hampshire passed a bill that mandates that parents be notified when a child has changed name and pronouns in school.
🇲🇲 At least 22 people were killed, including three monks, in Myanmar last week. It is being called a massacre of civilians by the military junta.
🇩🇪 Union strikes caused hundreds of flights to be canceled in Germany.
🇱🇾 The missing uranium in Libya was found. Phew!
📺 You can watch last night's full Redacted live show right here.


| | | | |
| --- | --- | --- | --- |
| | Gold | $1,930.58 | |
| | | | |
| --- | --- | --- | --- |
| | Silver | $21.95 | |
| | | | |
| --- | --- | --- | --- |
| | Bitcoin | $26,191.13 | |
| | | | |
| --- | --- | --- | --- |
| | Dow | 32,246.55 | |
| | | | |
| --- | --- | --- | --- |
| | S&P | 3,960.28 | |
| | | | |
| --- | --- | --- | --- |
| | Nasdaq | 11,717.28 | |
*Stock data as of market close, cryptocurrency data as of 5:00pm AM.


The Lead: Biden's China Payout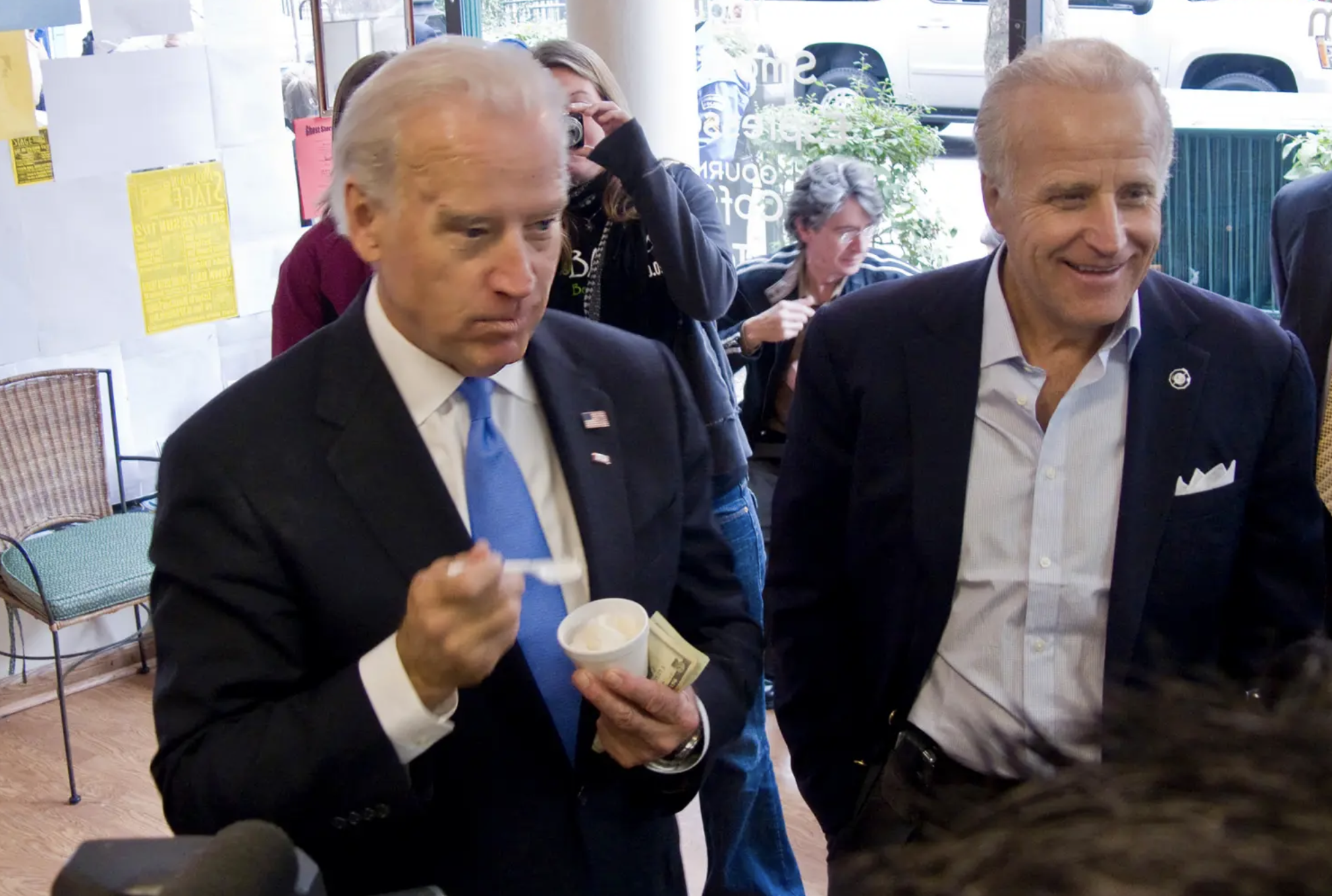 James Biden along with President Biden credit: NBC news
The House Oversight Committee released documents on Thursday that accuse the Biden family of receiving money through an associate from a Chinese energy company. The recipients of this money include Hunter Biden, James Biden, President Biden's brother, Hallie Biden, the widow of the President's late son Beau Biden, and a fourth account to another unknown Biden.
Based on subpoenas, the Biden family received approximately $1.3 million between 2015 and 2017 through an associate named John Robinson Walker. Mr. Walker used his Delaware LLC called Robinson Walker, LLC, according to bank records.
The funds came from a Chinese energy company called HK Limited. Half of the money went to a company in Abu Dabi associated with James Gilliar, an associate of Hunter Biden. The other half was paid out in regular increments to the Biden family.
As the report suggests, nothing here is illegal because "current financial disclosure laws and regulations do not require non-dependent family members to provide any information to the public." It does put a fine point on the amount that the President's family may have used their family influence to make money from foreign actors. It was already well known that Hunter Biden did this in Ukraine and the Biden family has never been forthcoming about it.
The Committee says that it seeks to create "meaningful reforms to government ethics and disclosure laws that will provide necessary transparency into a President's or Vice President's immediate family members' income, assets, and financial relationships with companies."


Pfizer's Boosters for Babies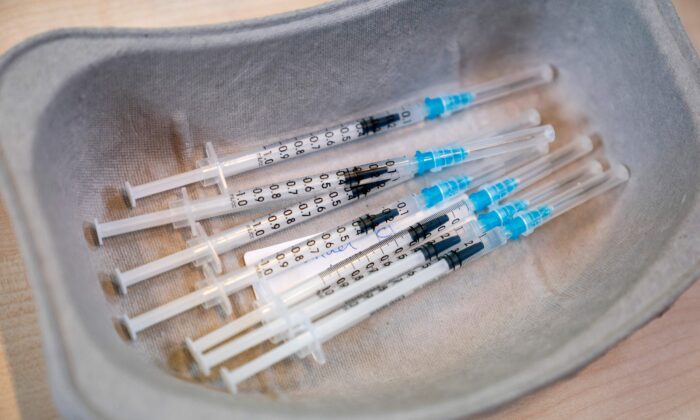 credit: getty
The FDA has authorized Pfizer's omicron booster to be given to children younger than five if they've had their previous three Covid vaccines. So babies can now get their fourth Covid boosters.
The media is not asking relevant questions, so we will.
Is this necessary?
Well, this booster vaccinates for BA.4 and BA.5, which are not currently in circulation. There is no data to prove that this booster protects against the current XBB.1.5 variant compared to unvaccinated people.
Also, see current Covid cases here. Is this an emergency? You decide.
Is it safe?
Well, it was tested on 60 children and they concluded that the children "demonstrated an immune response to both the original SARS-CoV-2 virus strain and to omicron BA.4/BA.5." Can we credit the vaccine for that, or could it be because those variants are not in circulation? They did not test if the booster showed effectiveness against XBB.1.5, or if they did, they did not publish that data.
Recall that only Pfizer's primary dose was approved by the FDA and only for emergency use authorization. Given that the data show pneumonia is more of an emergency than Covid right now, we're not sure why the vaccines continue to be used with emergency authorization and the FDA shows no signs of going through any full approvals for these vaccines any time soon.


Time To Move Into Precious Metals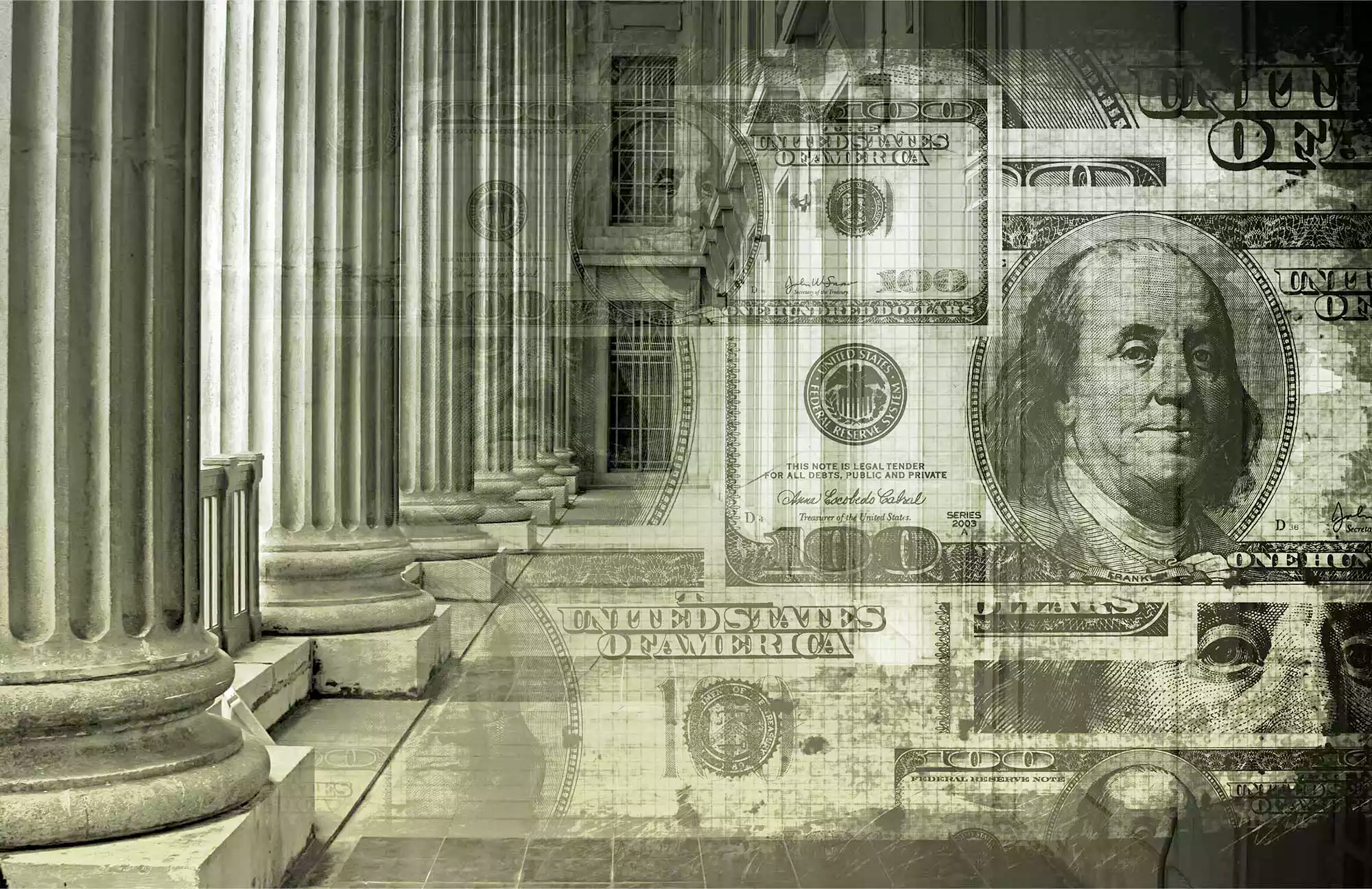 America's largest precious metals company Lear Capital is giving away one ounce of silver for every ounce of gold you buy! They're also giving you $250 in your account. That's free money.
Interest rates are going up again and Gold and Silver just hit an eight-month high as investors started pouring back into precious metals on the bad bank news. If you have your retirement in a dollar format, then it will continue to lose value every day that it's there in a bank. It's time to move some of your retirement into gold and silver and away from government currencies.
Gold and Silver have sustained for over 4,000 years while every government currency in world history has collapsed. Every one of them. Will this time be any different? Of course not.
Right now, you can get a FREE gold kit and learn how gold and silver can help you protect your family against these central banks. Visit LearRedacted.com right now to get your TOTALLY FREE Gold Kit and start taking action today.


France on Fire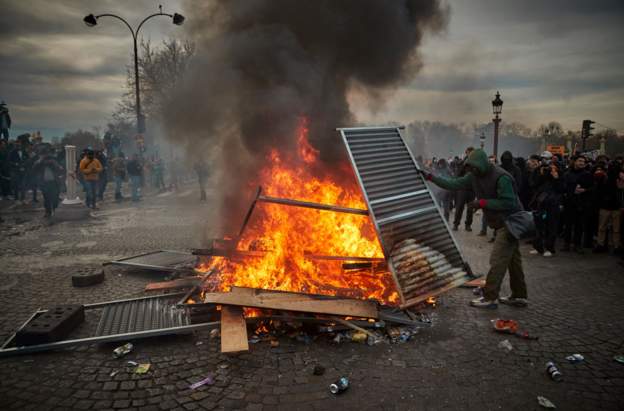 credit: getty
French President Emmanuel Macron invoked special constitutional powers to raise the retirement age from 62 to 64 years old. This is what workers have been protesting for weeks.
The President bypassed Parliament to get this done just hours before a vote was to take place. Some say that Parliament was about to vote it down and Macron wanted it badly enough to prevent that from happening.
According to the Wall Street Journal, "long and cushy retirements are weighing on national finances while Mr. Macron wants to boost military spending amid the war in Ukraine."
This move stoked protestors who swarmed near the National Assembly, clashed with police and set scaffolding on fire.


What's Trending?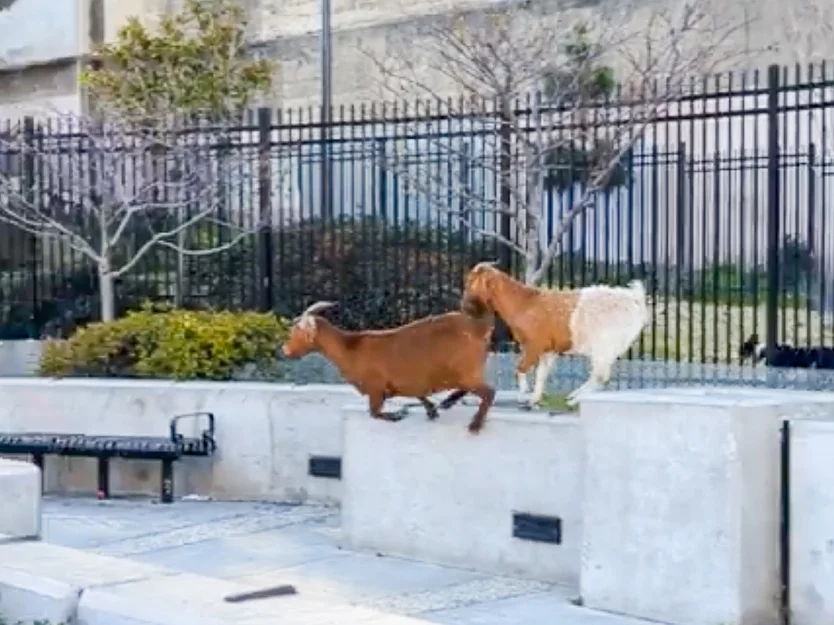 credit: twitter
Runaway goats was trending because there were some in San Francisco this week.
All of the Girls is trending, referring to one of the four Taylor Swift songs that was set to be released at midnight last night.
Barack Obama is trending because he released his March Madness bracket picks. President Biden released his too.


News By The Numbers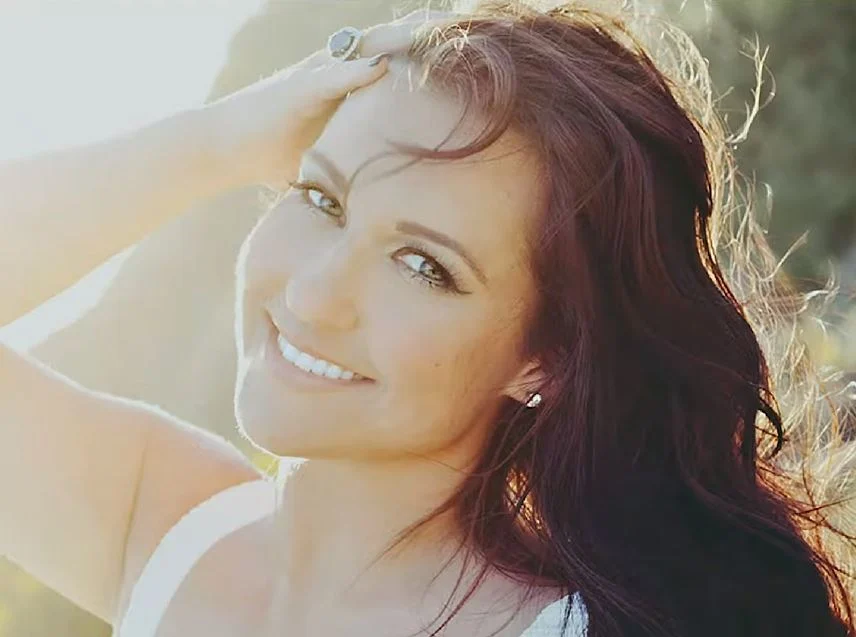 #1. The Natasha Owens song "Trump Won" has hit number 1 on iTunes.
40%. That is how much maternal deaths surged in 2021 in the U.S., according to the National Center for Health Statistics.
$30 million. That is how much big banks invested in First Republic Bank to prevent it from being the fourth big bank to fail this week.


CDC Fails in Math Class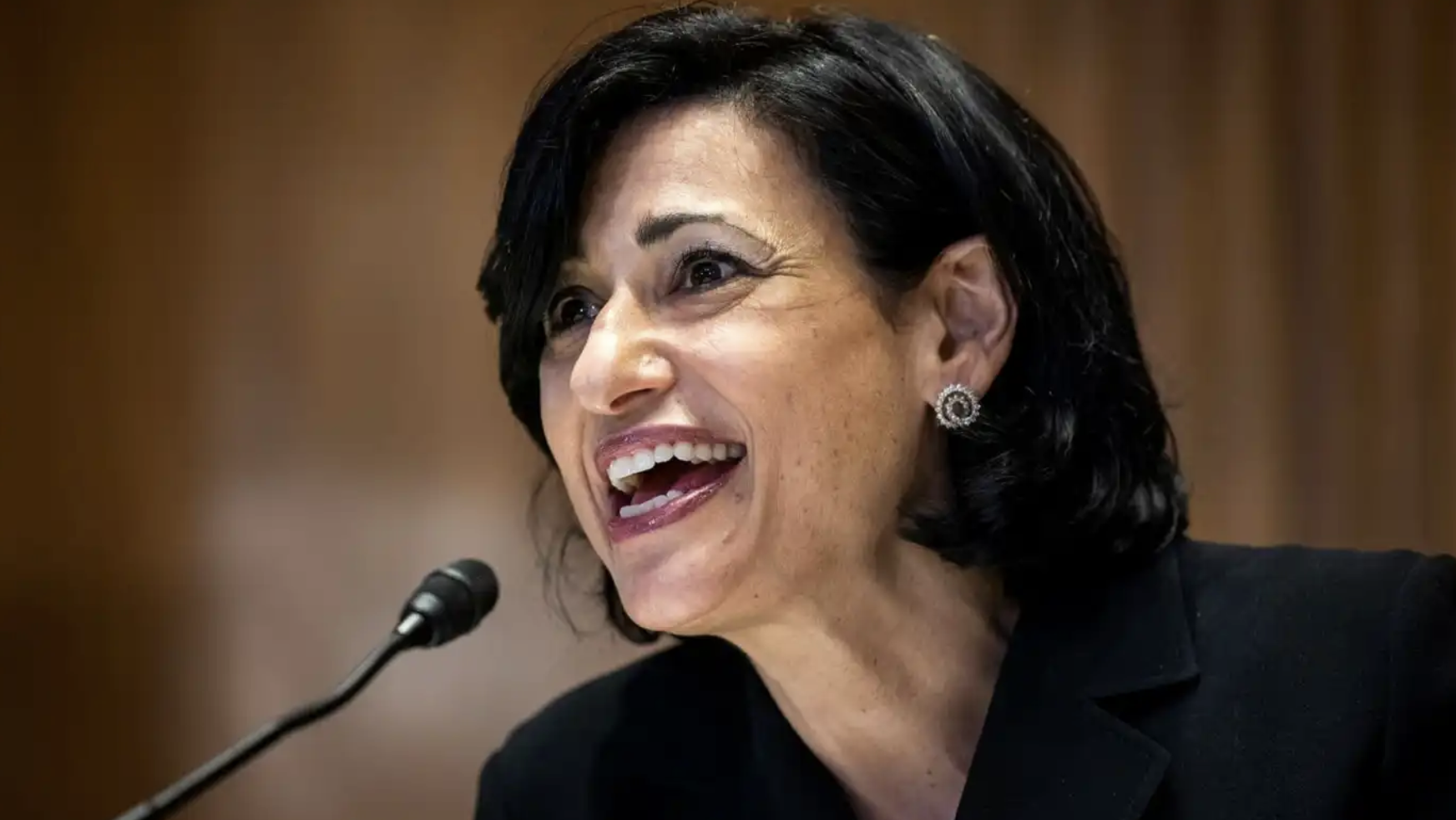 CDC head Rachel Walensky credit: ap
The CDC lied about a report showing a 27% increase in sexual assaults on teenage girls. It's either that, or they are innumerate.
In February, the CDC published a press release saying "More than 1 in 10 [teenage girls] (14%) had ever been forced to have sex — up 27% since 2019 and the first increase since the CDC began monitoring this measure."
But now they say that 27% number was "the result of rounding the numbers from more precise decimal-point results." The real number is closer to 18%.
Of course, an 18% increase in sexual assault is bad. Any positive integer is bad for that statistic. But why would the CDC be unable to distinguish whole numbers? At a time when trust in this agency is faltering, they've gotta at the very least double check their math!


SUPPORT INDEPENDENT JOURNALISM!
Click here to go to our store to grab some of our exclusive Merchandise.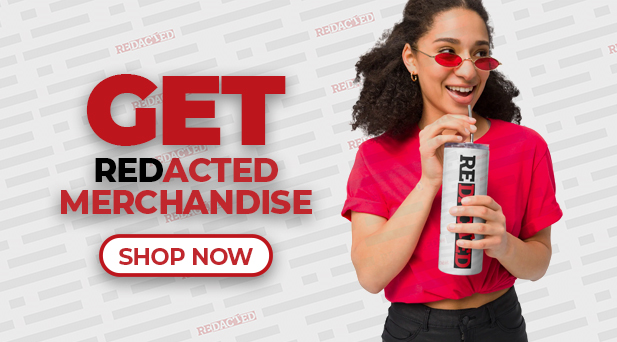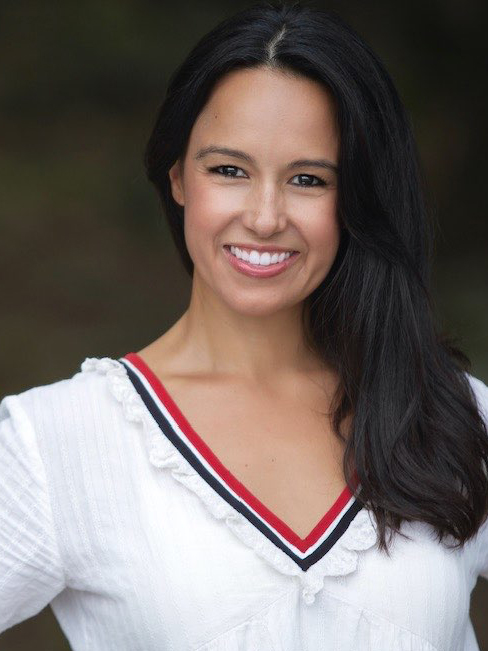 This newsletter is written and researched by Natali Morris.
Please feel free to reach Natali at

[email protected]


for any editorial feedback.