| TOGETHER WITH | |
| --- | --- |

Happy Tuesday. 
The French Catholic Church is rolling out ID cards for clergy, color-coded for how good or bad they've been. If the scanner scans are red, the clergy member cannot deliver a sermon and may be heading for heaven, if you get my drift. As you can imagine, this is controversial.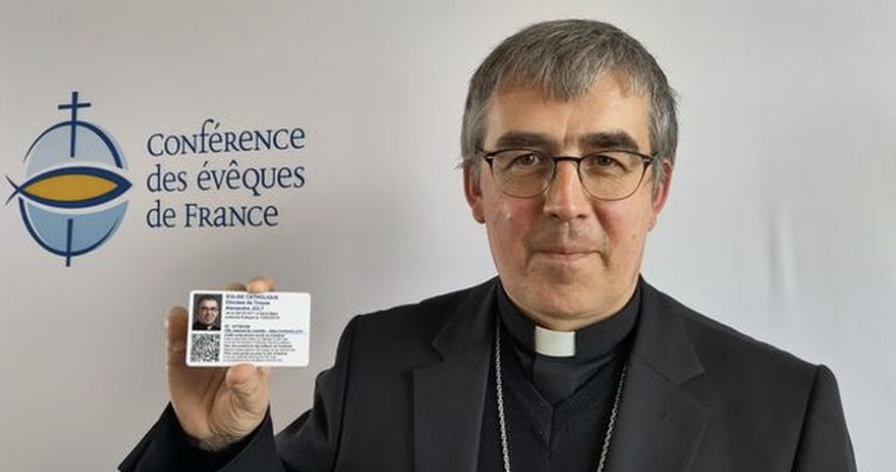 credit: twitter
In Case You Missed It. 
🇷🇸 Serbians turned in over 13,000 guns after strict gun measures were put in place following two mass shootings.
💰 Wells Fargo agreed to a $1 billion settlement in a class-action lawsuit regarding the bank's fake-account scandal.
🚢 The U.S. plans to expand its military presence in the Persian Gulf due to oil ship conflicts.
🇸🇾 The U.S. military says it is looking into claims that a drone strike in Syria killed a 60-year-old sheep herder on accident earlier this month.
🛢️ Russian oil exports are up with 80% flowing to China and India.
⚖️ Elon Musk has been subpoenaed for documents relating to the Jeffrey Epstein case in the U.S. Virgin Islands. They want to see if Epstein referred him to JPMorgan Chase as a "high-net-worth individual."
🇨🇳 China will send a peace enjoy to Ukraine, Poland, France, Germany and Russia, starting today.
📺 Click here to watch our full live episode of Redacted from last night.


| | | | |
| --- | --- | --- | --- |
| | Gold | $2,009.12 | |
| | | | |
| --- | --- | --- | --- |
| | Silver | $23.89 | |
| | | | |
| --- | --- | --- | --- |
| | Bitcoin | $27,205.75 | |
| | | | |
| --- | --- | --- | --- |
| | Dow | 33,348.60 | |
| | | | |
| --- | --- | --- | --- |
| | S&P | 4,136.28 | |
| | | | |
| --- | --- | --- | --- |
| | Nasdaq | 12,365.21 | |
*Stock data as of market close, cryptocurrency data as of 5:00pm AM.


The Lead: The FBI Confirms Findings of Durham Report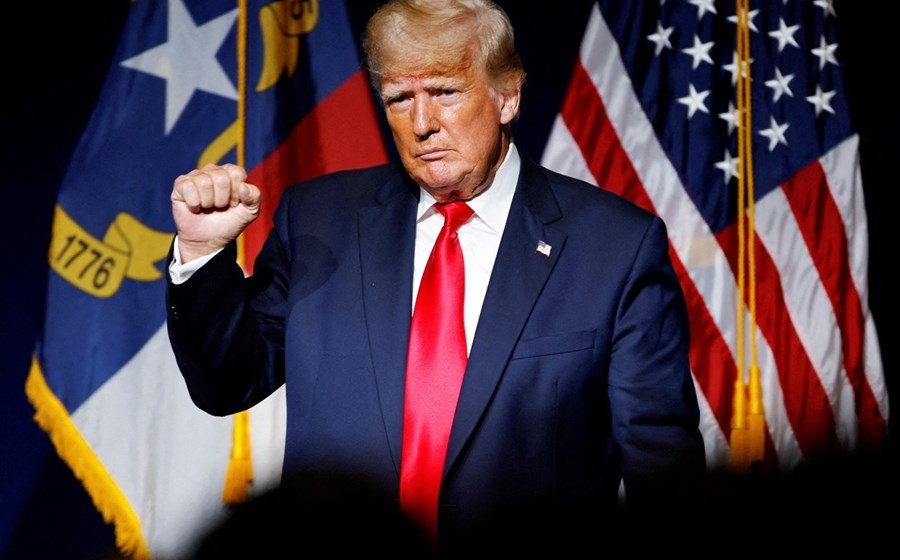 credit: reuters
The Durham Report was made public on Monday. This is the Special Counsel investigation that was commissioned in 2020 by then-Attorney General William Barr. It was tasked with looking into FBI investigations related to the 2016 election, including the Mueller report and Crossfire Hurricane, which was the FBI investigation looking into the link between Russia and the Trump campaign.
"Our findings and conclusions regarding these and related questions are sobering," the report says.
The report lays out that the government had very little to go on when it opened the Crossfire Hurricane investigation and that it may have been done due to "hostile feelings" by higher-ups in the FBI. Indeed, the report says that the "speed and manner in which the FBI opened and investigated Crossfire Hurricane during the presidential election season based on raw, unanalyzed, and uncorroborated intelligence also reflected a noticeable departure from how it approached prior matters involving possible attempted foreign election interference plans aimed at the Clinton campaign."
This report is a damning commentary on the Justice Department and its political bias and the FBI does not refute it. The agency told Fox News that it has made dozens of corrective actions and will continue to do so in the wake of this report.
Is this enough? Presidential candidates and congressional leaders are saying that the CIA and the FBI should be disbanded as a result of this report and even CNN's Jake Tapper agrees that this "does exonerate Donald Trump."
Reminder: Donald Trump was impeached for indicating that he'd like Joe Biden to be investigated in Ukraine. The Clinton campaign succeeded at prompting a real investigation into Donald Trump. Surely the uneven way the U.S. has handled these things should prompt major change and self-reflection.


Move Over Bud Light… Woke Miller Lite Is Here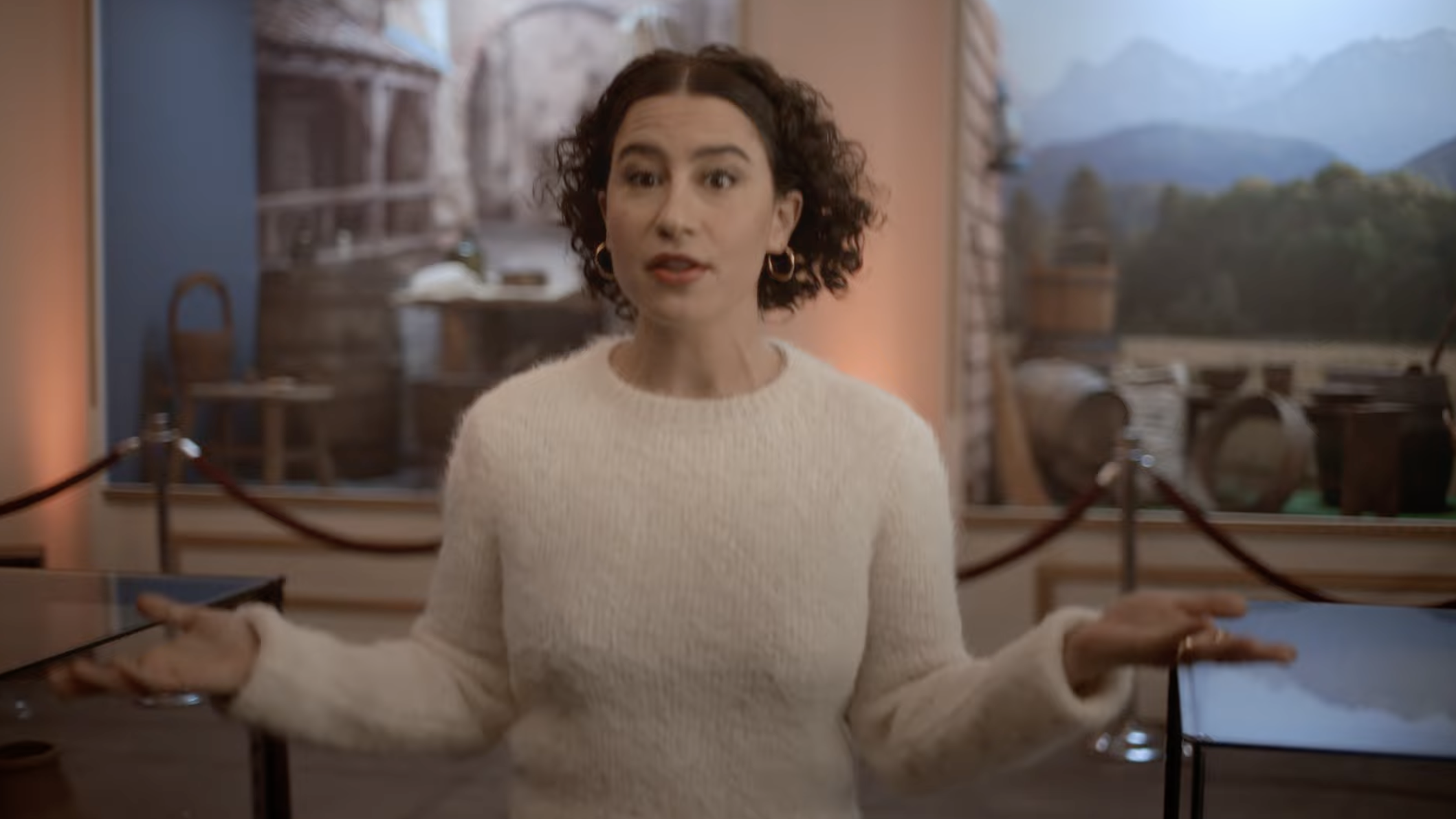 credit: youtube
Miller Lite has been silent as it quietly reaps the benefits from the Bud Light transgender fallout. Until now.
A March ad campaign for Miller Lite has gone viral because it apologizes for the brand's legacy of putting women in bikinis. A female comedian says that the brand is recycling old Miller Lite bikini ads into compost so that female brewers can make good beer. The campaign is called Bad $#!T to Good $#!T, although the site is no longer live. I wonder why.
The ad is problematic for more than just condescending "feminism." For starters, it claims that women have been brewing beer for longer than men. The ancient Egyptians were the first to brew beer and it was more like a wheat smoothie than a recreational beverage. It was given to children. It's not like women can now re-claim it as their drink of goddesses. It was made for nutritional necessity and has very little to do with the liquid inside a Miller Lite can.
It also discounts that many of those bikini-clad women had a choice to take those jobs. Are we to shame them now for participating? Is that modern feminism? If so, drag out Meghan Markle, Sofia Vergara and Pamela Anderson!
Miller Lite has not responded to backlash.


Men's vitality just got better!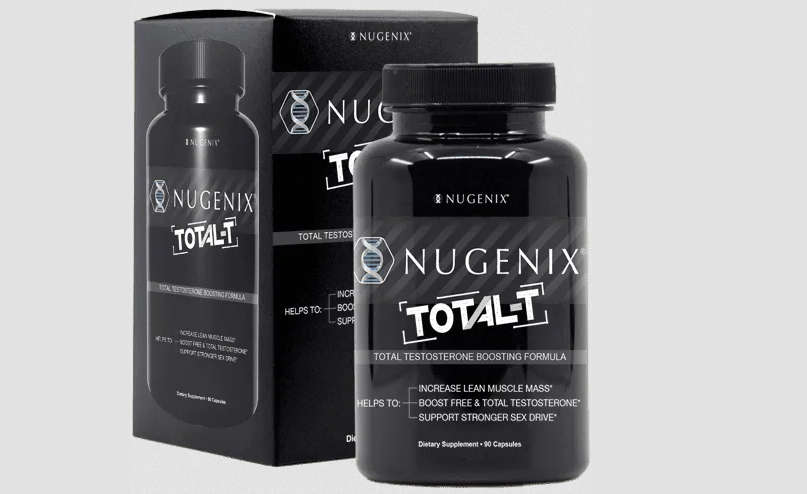 Nugenix Total-T is the free and total testosterone booster you need to try to believe. Rediscover your confidence, boost your energy and restore overall wellness with Nugenix Total-T!
Feeling like you just can't get in shape? It's not your fault. As men age, our body naturally loses free testosterone – the "man hormone." It happens to every man and can make it more difficult to stay in shape and be energetic/active
Remember when winning felt easy? That's because when you were younger, you were at the peak of your testosterone production. What some have called the "Winner's Hormone" or the "Man Hormone". Wouldn't it be nice to get that winner's edge again and that old swagger back in your step?
Nugenix Total T contains man-boosting key ingredients like Testofen®. It has been validated in 5 clinical studies shown to boost free testosterone levels in men.
Because Nugenix Total T boosts free testosterone that the aging process robs, you'll feel stronger, and leaner with more energy and drive – and more passion, too. Your partner will notice the difference.
Nugenix Total T can help re-energize your life and help you get back the powerful, confident, good-looking "warrior" you used to be. Now get a complimentary bottle of Nugenix Total T when you text REDACTED to 231-231. Text now and get a bottle of Nugenix Thermo, their most powerful fat incinerator ever, with key ingredients to help you get back into shape fast…absolutely free. Text REDACTED to 231-231.


Pausing The Climate Madness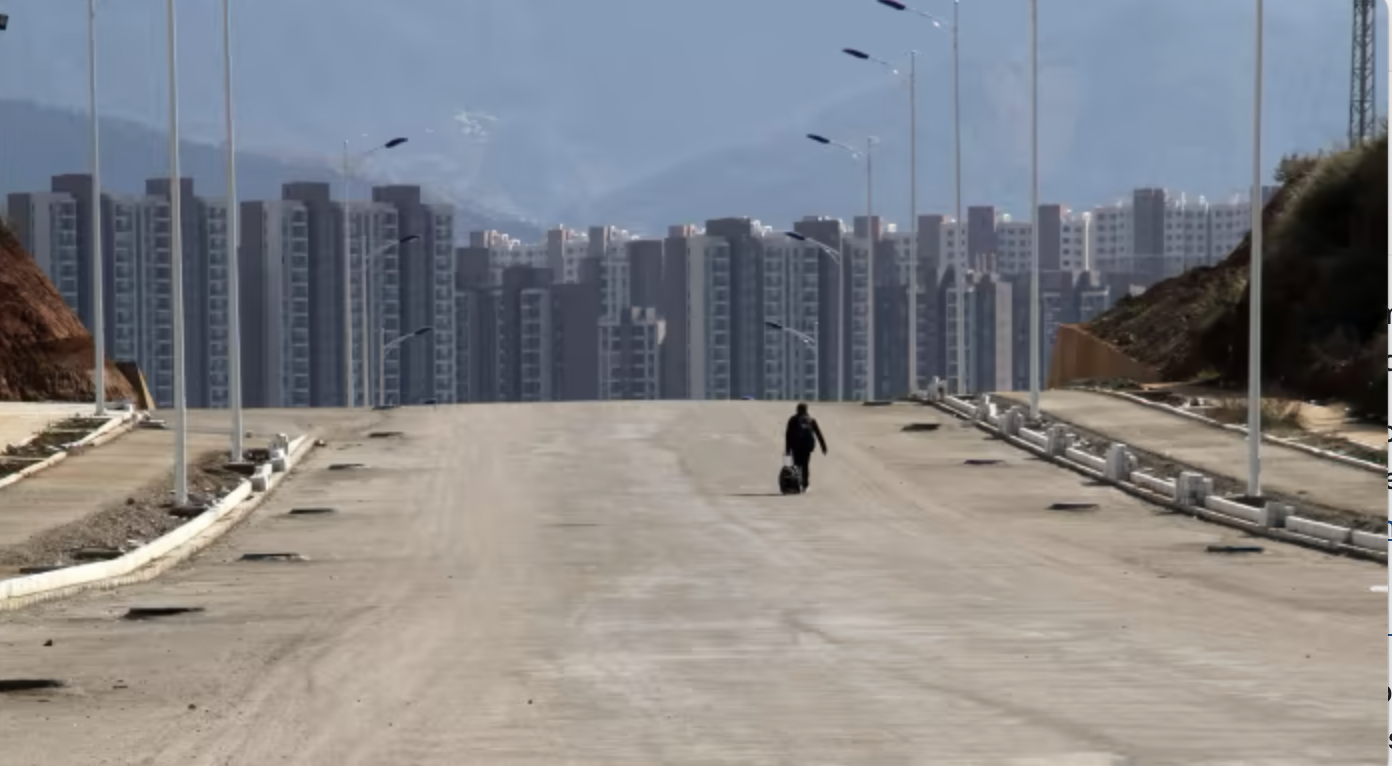 credit: ft
Has climate policy jumped the shark? Last week French President Emanuel Macron suggested that green policies should take a pause.
Maybe because the data is not in on those policies actually achieving anything. Climate researcher Bjorn Lomborg estimates that the Paris Agreement will cost between $1-2 trillion annually and at best "achieve just one percent of what the politicians promised, keeping temperature rises to 1.5 degrees Celsius."
This is not to say that climate policies should not be considered. Only to say that the ones we've got are not proven.
This month, the European People's Party challenged their own leader Ursula von der Leyen to shoot down farming regulations that were proposed in the name of climate. It seems that the mood about climate is shifting away from policies that will hurt the poorest communities first.
But not for Bloomberg. Bloomberg celebrated that South Africa beat its climate goal because of forced blackouts with this story. Um..yay?


What's Trending?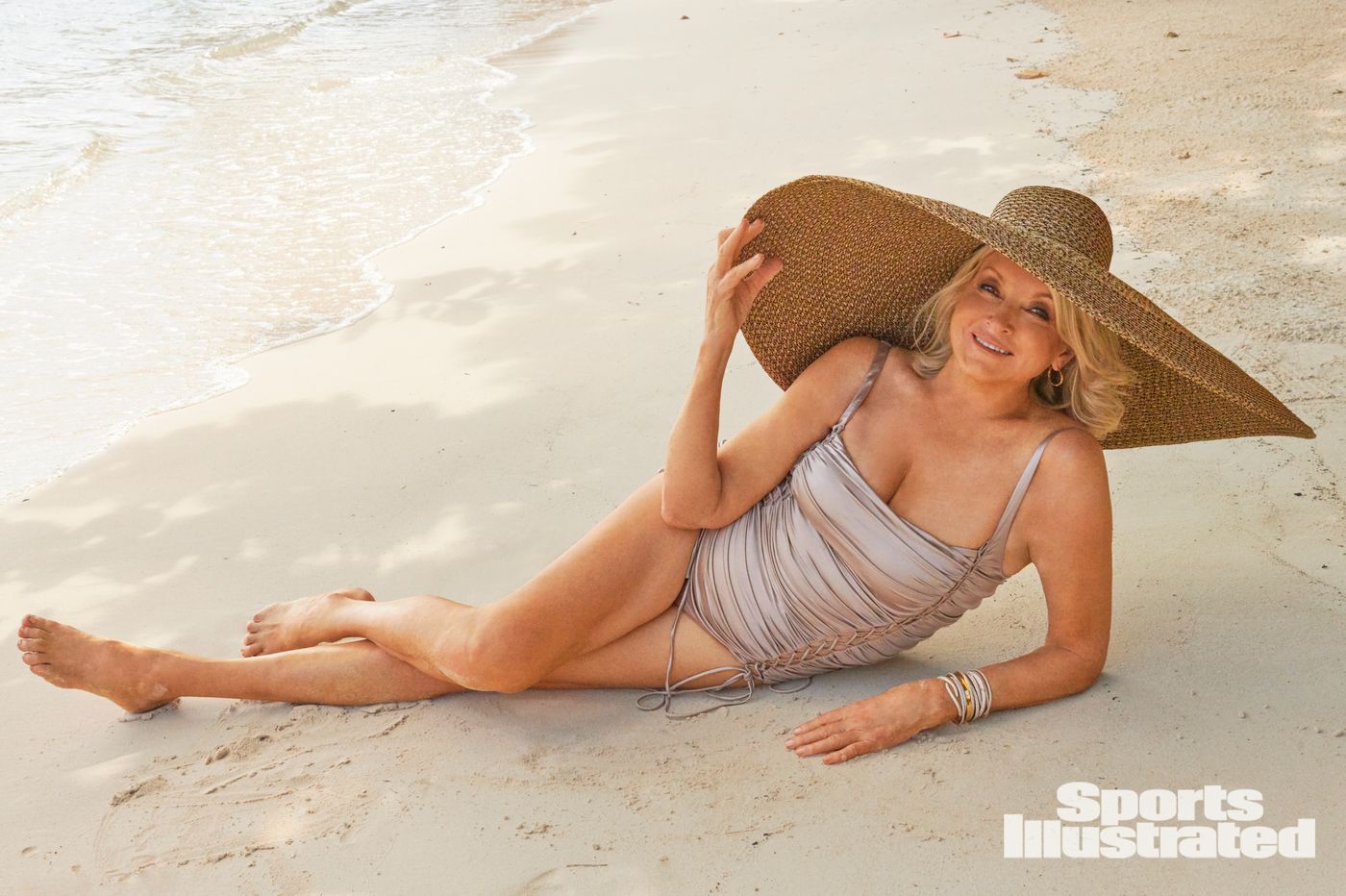 credit: sports illustrated
Martha Stewart is trending because she modeled for the 2023 swimsuit edition of Sports Illustrated. She is 81 years old making her the oldest woman to ever grace the cover.
Magneto is trending because Elon Musk compared the X-Men villain to George Soros after Soros refuted rumors of a heart attack.
Lionel Messi is trending because the head of the Barcelona football club has promised that the team "will do everything we can" to bring the player to his club when he leaves Paris Saint-Germain next year.


News By The Numbers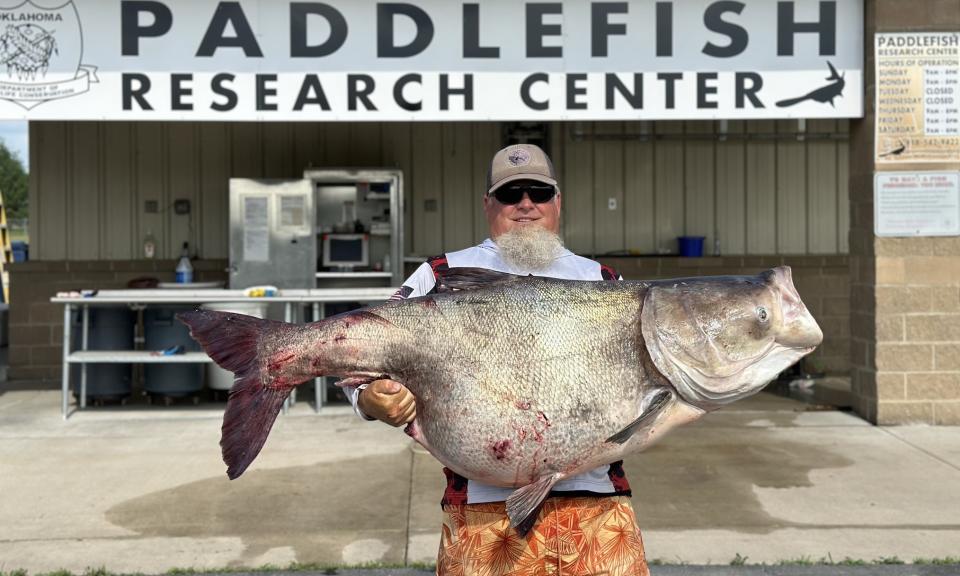 118 pounds. That is the size of a carp caught recently in Oklahoma. That is 30 pounds heavier than the world record but it won't win a prize because it was snagged instead of baited.
$23 billion. That is how much money the top 20 non-profit hospitals in the U.S. made in from Covid bailouts as their net assets grew to $324 billion during the pandemic, according to a new audit.
97%. That is the new interest rate in Argentina due to record-high inflation.


Money to Ukraine is Drying Up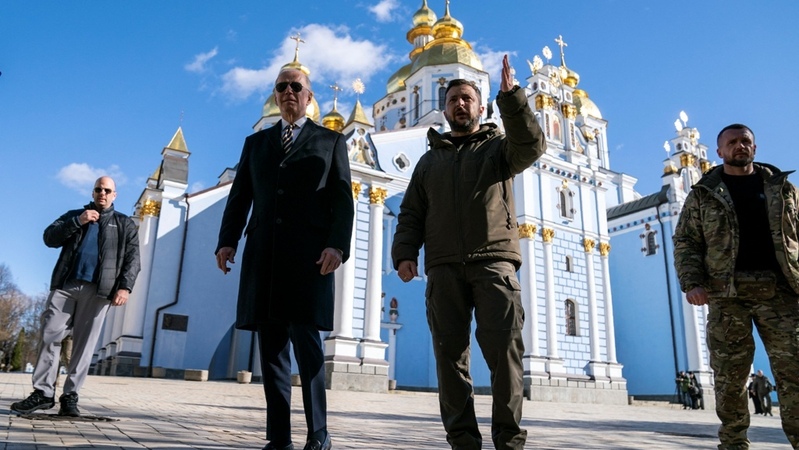 The U.S. may run out of aid for Ukraine in a matter of weeks. Politico reports that the U.S. only has about $6 billion left from the $48 billion aid package that was passed last December. This is only expected to last until mid-Summer.
Congress is panicking that this could slow down Ukraine's progress on the battle field. What progress? The counteroffensive that has been promised since last fall?
The White House is said to be discussing a new package even though they are also supposed to be discussing raising the looming debt ceiling. Politicians have hinted that they could shove small packages for aid here and there, even if a government shut-down looms due to the debt ceiling.


SUPPORT INDEPENDENT JOURNALISM!
Click here to go to our store to grab some of our exclusive Merchandise.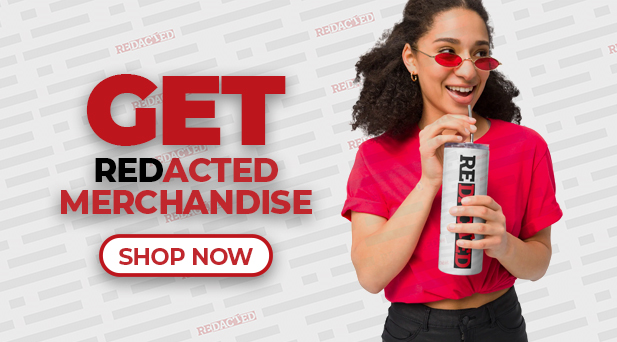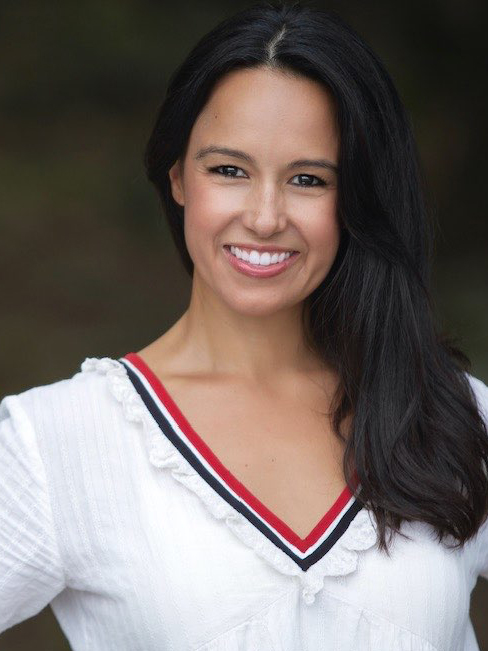 This newsletter is written and researched by Natali Morris.
Please feel free to reach Natali at

[email protected]


for any editorial feedback.