| TOGETHER WITH | |
| --- | --- |

Happy Monday.
A man with two amputated legs reached the top of Mount Everest this weekend.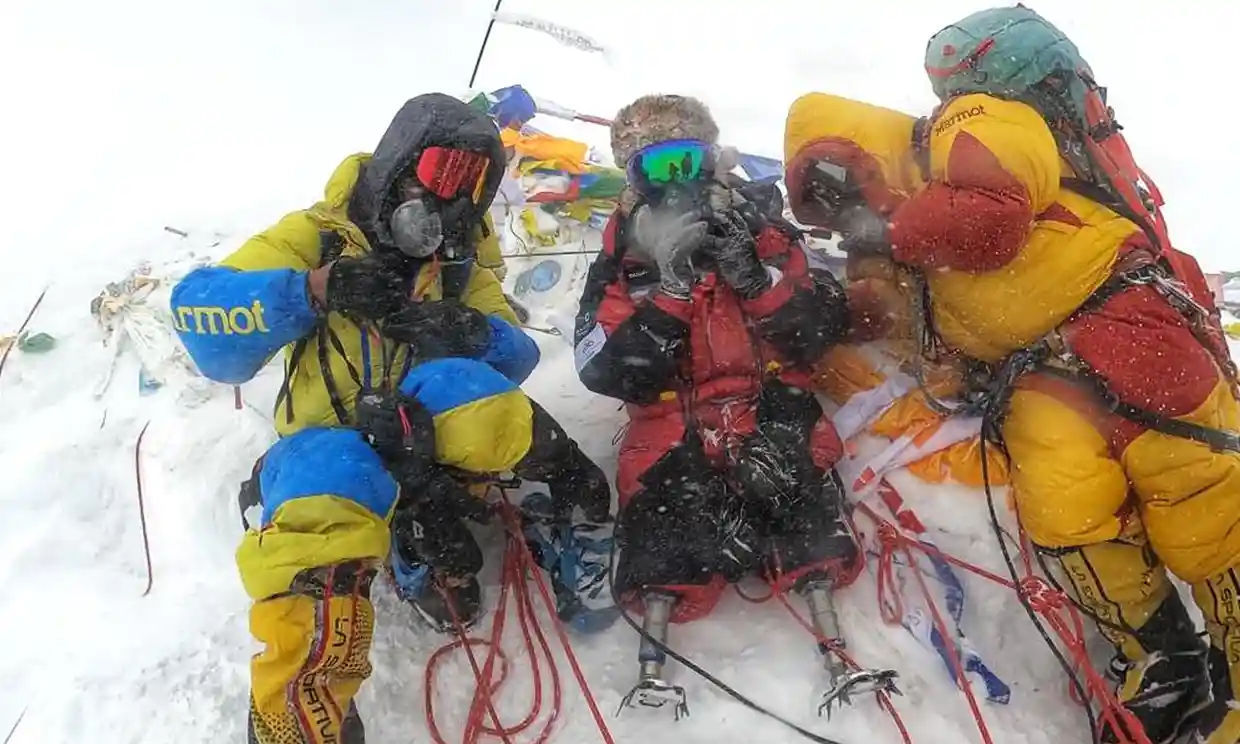 credit: pa
In Case You Missed It. 
💸 The White House has not reached an agreement over the debt ceiling with Republicans.
🏛️ Supreme Court Justice Gorsuch called Covid Emergency Powers the "greatest intrusions on civil liberties in the peacetime history of this country."
🇲🇽 At least 10 people were killed in an ambush gun attack at the St. Vicente border between Mexico and California.
🤡 An upcoming play in London is asking white people not to attend. They say it is only for the "black-identifying audience" and should be "free from the white gaze."
🇸🇻 A stampede at a soccer game in El Salvador killed at least 12 people this weekend.
🐄 A case of mad cow disease was detected in the U.S. on Friday.
🗳️ A New York County says that a "printing error" caused every voter in the county to identify as Democrat.
🇸🇦 The first woman from Saudi Arabia was launched into space on Sunday on a SpaceX flight.
📺 Catch Redacted live tonight at 4 PM EST right here. You can subscribe for free and click on the bell notification to be notified when we go live.


| | | | |
| --- | --- | --- | --- |
| | Gold | $1,980.29 | |
| | | | |
| --- | --- | --- | --- |
| | Silver | $23.90 | |
| | | | |
| --- | --- | --- | --- |
| | Bitcoin | $26,818.15 | |
| | | | |
| --- | --- | --- | --- |
| | Dow | 33,426.63 | |
| | | | |
| --- | --- | --- | --- |
| | S&P | 4,191.98 | |
| | | | |
| --- | --- | --- | --- |
| | Nasdaq | 12,657.90 | |
*Stock data as of market close, cryptocurrency data as of 5:00pm AM.


The Lead: Russia Wins Major Victory in Bakhmut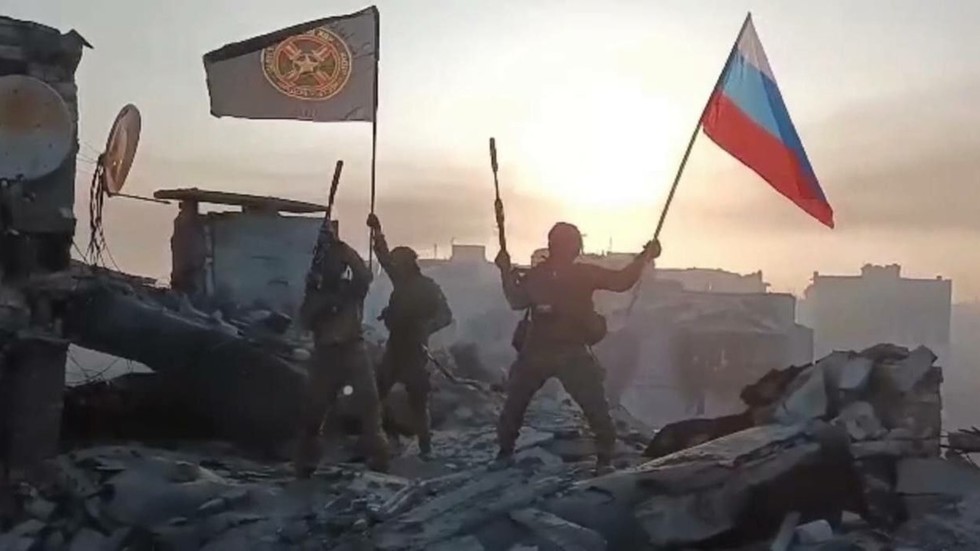 credit: rt
The Eastern city of Bakhmut is now known by the Russian name Artyomovsk after Russia claimed that it has taken full control of the battleground city.
Ukrainian President Zelensky has been reluctant to admit it. When asked if Ukraine still controlled the city he said, "I think no." He wouldn't know firsthand because he has been out of Ukraine since the Kremlin attack in early May.
Bakhmut is in the Donetsk region, which voted to join Russia last September. Ukraine has been fighting to change its mind even as most of the city's 70,000 residents have since fled.
The Western spin
President Biden says that the Russians have suffered over 100,000 casualties in Bakhmut but no one knows where that number came from. He also said that Ukraine has "been able to lock down the Wagner group" but the head of the Wagner group says that the group will leave the area on Thursday and hand over control to the Russian military.
No Western tanks or F-16s were used to defend Bakhmut and President Biden says that they wouldn't have helped anyway.
This is an important loss for Ukraine and the West and even still they say that a counteroffensive is coming. The Wall Street Journal reports that Ukraine didn't fight very hard in Bakhmut anyway because it instead "used that time to re-arm and to bulk up its military." Do you buy that? Weapons, sure. The West has kept 'em coming. But where do these extra personnel come from?


The FBI Keeps On FBIing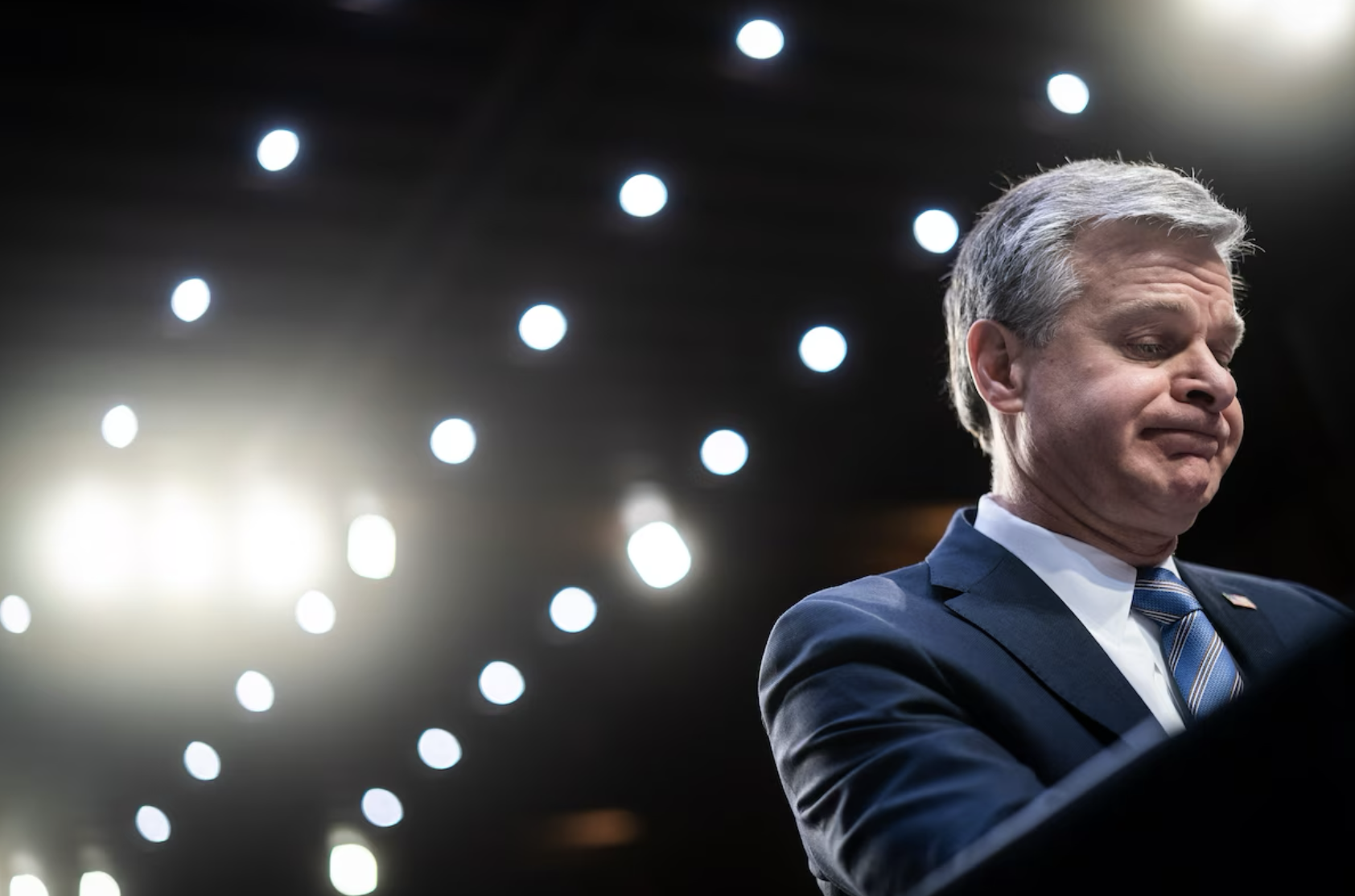 fbi director christopher wray credit: wapo
The FBI "accidentally" misused an electronic database over 278,000 times because of a misunderstanding. As in, "Oh were we not supposed to do that?"
According to newly unsealed court documents, the FBI used a 9/11 database to track people involved with the January 6 protests, the George Floyd protests, political donors, and more. The FBI says that they have fixed this problem and "blamed [it] on a misunderstanding between its employees and Justice Department lawyers about how to properly use a vast database named for the legal statute that created it, Section 702 of the Foreign Intelligence Surveillance Act (FISA)."
A judge in a FISA court said that he was encouraged that the FBI had taken measures to stop this but that the illegal access had become "persistent and widespread." If the FBI doesn't fix this, he said, "it may become necessary to consider other responses, such as substantially limiting the number of FBI personnel with access to unminimized Section 702 information."
Last week was a big accountability week for the FBI after the Durham Report showed that the agency had acted politically in the Russiagate/Hillary Clinton scandal. Then whistleblowers accused the agency of acting politically in pursuit of the January 6 cases. And now this. The agency has continued to say that it accepts responsibility and will make appropriate changes.


Grab 20 Free stocks today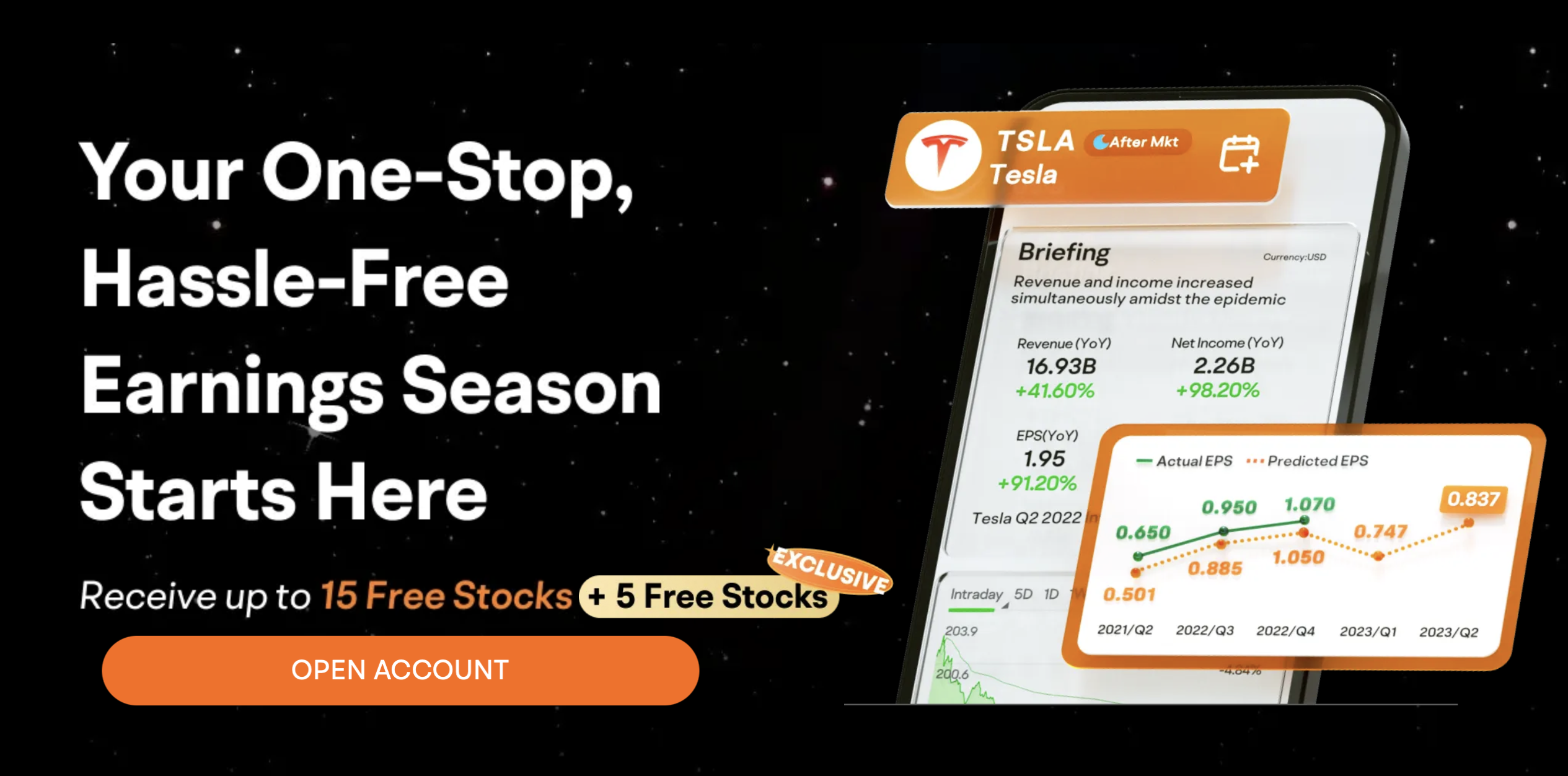 Wow! They've done it again. MooMoo is giving away 20 free stocks! So why wouldn't you grab these free stocks even if you never do anything else with the account? Great question!
MooMoo is a beautifully designed trading platform that makes trading simple and intuitive. MooMoo has a ton of extra bells and whistles you can't find on other exchanges like FREE level 2 quotes, earnings calendars, news alerts and more. Right now when you open a free account, make your initial deposit and you can claim 15 FREE stocks with this link. So yes 20 free stocks!


Bill Gates' Epstein Problems Continue To Mount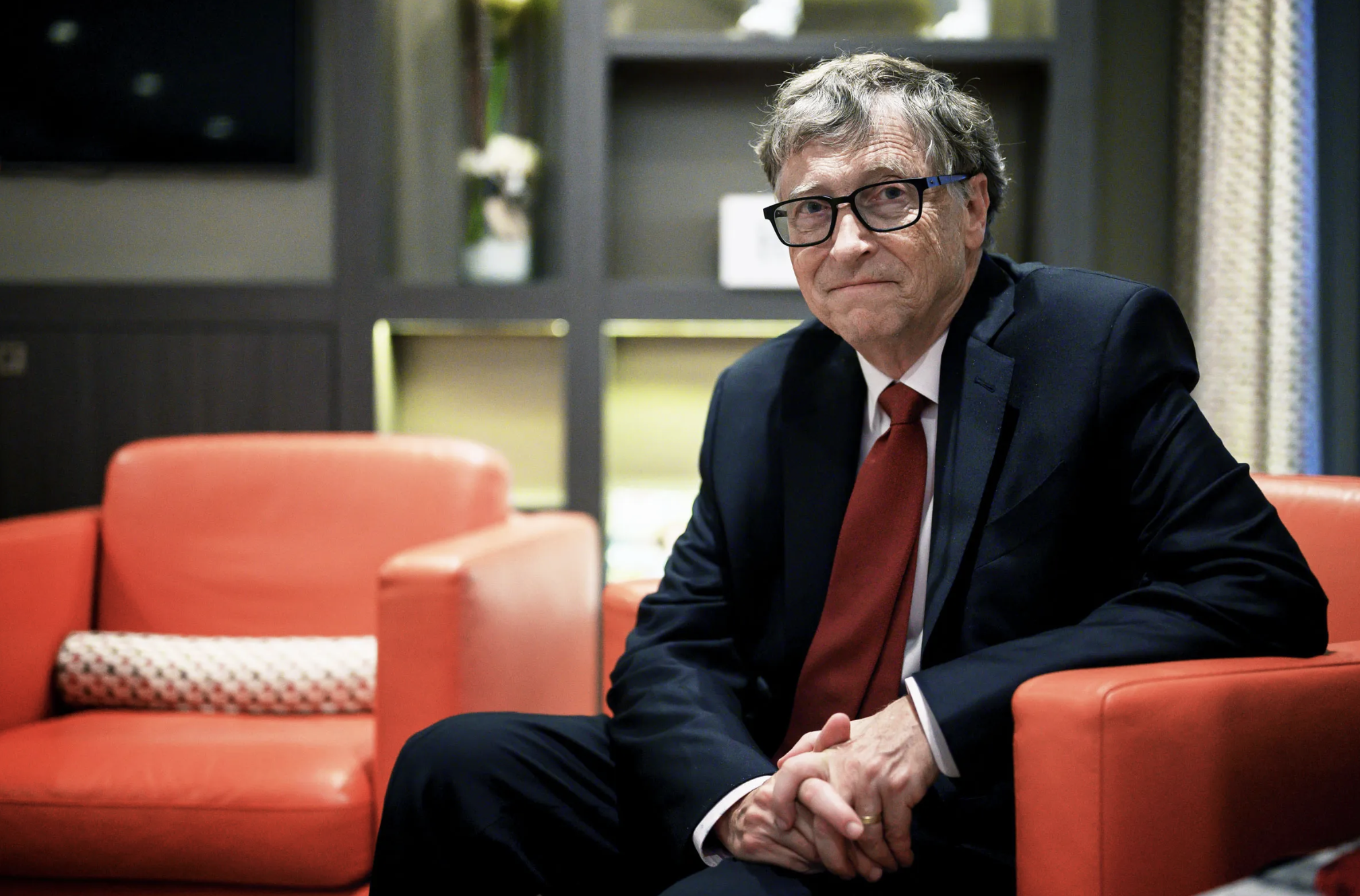 credit: getty
Is Bill Gates about to get thrown under the globalist bus? After years of being Epstein Teflon, it seems that some of the nonstick is wearing off.
The Wall Street Journal reports that convicted sex offender Jeffrey Epstein was blackmailing Bill Gates due to an affair he'd had with a Russian bridge player.
Gates has said many times that he only met Epstein a few times but every time he says that, a new connection between the two men is revealed. They met dozens of times, shared several meals together, flew together on Epstein's private jet, met together in France and shared most of the day together in September 2014 with other billionaires Epstein represented to many people that he had been working on behalf of the Bill & Melinda Gates Foundation.
This new revelation about an affair smells….off. Is it a way for Gates to excuse away this familiar relationship? As in, "I had to hang out with him, he was blackmailing me." Gates' spokesperson told the WSJ that this was one of Epstein's ploys because he had "failed repeatedly to draw Mr. Gates beyond these matters." That also stinks. It implies that Gates knew more than he's let on all along and continued to hang out with Epstein anyway.
Or is it proof that there is way more in this layer cake of the Gates-Epstein saga?


Now They Want To Track Your Behavior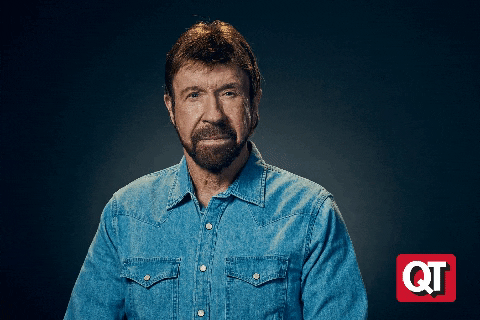 credit: giphy
A new bill proposed in the U.S. will allow the government to track users online and allow so-called "disinformation experts" to rule on what is called "behavioral codes."
The Digital Platform Commission Act of 2023 would establish a new federal agency that could "organize hearings, investigations, assess fines and establish rules through engagement in public rule-making." The agency could designate some platforms as being more important than others and subject those to extra oversight and regulation.
So for example, given that Elon Musk has thwarted government perks of controlling the narrative on Twitter, could this new federal agency supersede Musk's decisions in the name of "disinformation"?
The two Democratic senators that introduced this say that this new agency is necessary because artificial intelligence is getting away from us.
Sorry, but you lost me at "new federal agency."


News By The Numbers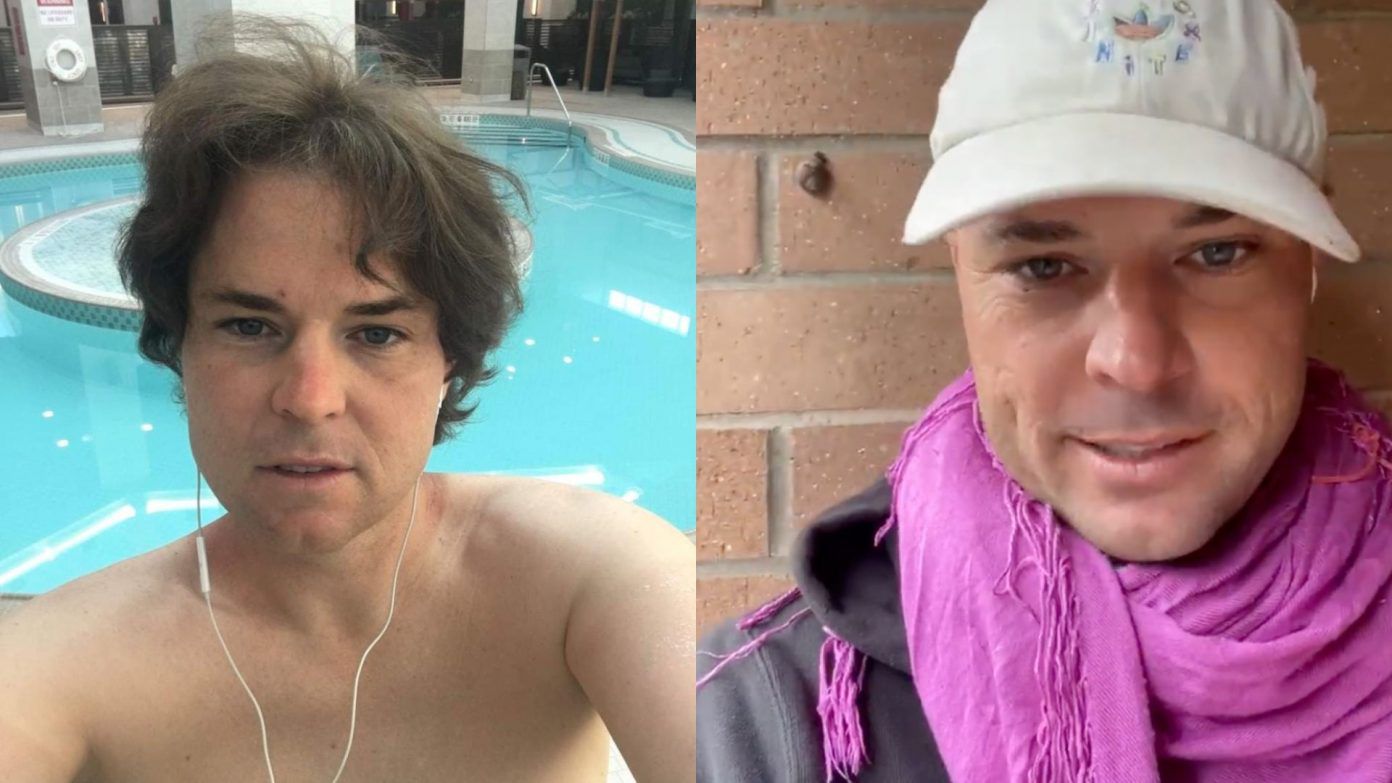 $5 million. That is how much one man in New York is suing a yoga studio for because he was denied access to the women's changing rooms. He is a violent offender, having been convicted at least twice of domestic abuse, disorderly conduct, and harassment.
100. That is the perfect score Bud Light's parent Anheuser-Busch HAD on the Human Rights Campaign's Corporate Equality Index. However, the HRC says that they are going to dock points because Bud Light has not stood up to boycotters. Texas Senator Ted Cruz says that he has opened an investigation into Bud Light for "potentially marketing its products to a younger audience."
$1.3 billion. That is how much the European Union fined Facebook parent Meta for sending user information to the U.S.


What's Trending?
credit: pga
Michael Block is trending because he hit a hole-in-one at this weekend's PGA Championship.
Instagram was trending because it had an outage this weekend.
American Idol is trending because a winner was crowned. We won't spoil it. Click here to see who won.
NAACP is trending because the organization issued a travel advisory for the state of Florida saying that the state is "hostile to Black Americans."


SUPPORT INDEPENDENT JOURNALISM!
Click here to go to our store to grab some of our exclusive Merchandise.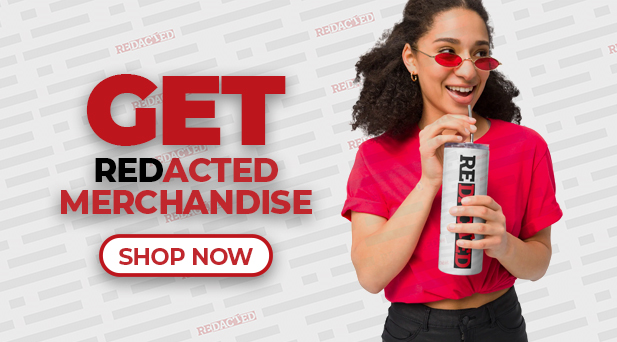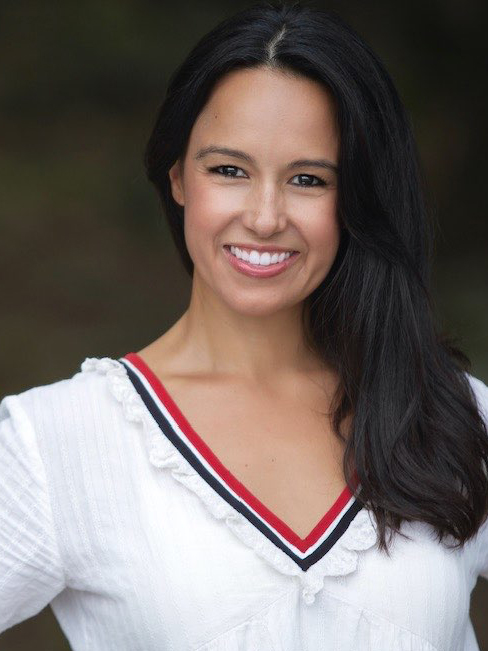 This newsletter is written and researched by Natali Morris.
Please feel free to reach Natali at

[email protected]


for any editorial feedback.