| TOGETHER WITH | |
| --- | --- |

Happy Election Tuesday.
We start today with a correction. The recently-deceased Aaron Carter was not a Backstreet Boy. He was the brother of Nick Carter, who WAS a Backstreet Boy. We apologize. Our expertise in boy bands and pop music is pitiful.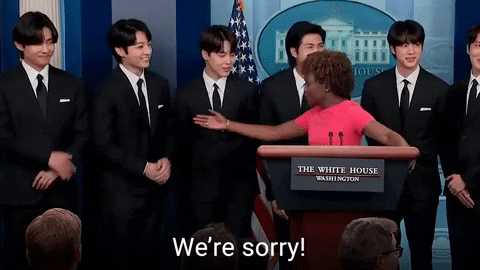 credit: giphy
In Case You Missed It.
🦫 🌕 Watch for the "Beaver blood moon" tonight, the last lunar eclipse until 2025.
🌀 Florida is bracing for Tropical Storm Nicole.
🦜 A Chilean reporter was doing a live segment on robberies when he was robbed himself by a ..parrot? Parakeet? You can name this bird.
🦠 A new study shows that children who had Covid had strong antibodies for 9-13 months post-infection.
🚨 Former President Trump says that he will make a "very big announcement" next week. I wonder what it could be.
🇨🇦 Canadian Prime Minister Justin Trudeau celebrated a new Moderna mRNA vaccine factory near Montreal.
🫀 A new study from the Journal of the American College of Cardiology shows that the risk of myocarditis was higher for recipients of the Moderna Covid vaccine than the Pfizer Covid vaccine.


| | | | |
| --- | --- | --- | --- |
| | Gold | $1,672.27 | |
| | | | |
| --- | --- | --- | --- |
| | Silver | $20.78 | |
| | | | |
| --- | --- | --- | --- |
| | Bitcoin | $19,701.03 | |
| | | | |
| --- | --- | --- | --- |
| | Dow | 32,827.00 | |
| | | | |
| --- | --- | --- | --- |
| | S&P | 3,806.80 | |
| | | | |
| --- | --- | --- | --- |
| | Nasdaq | 10,564.52 | |
*Stock data as of market close, cryptocurrency data as of 5:00pm AM.


The Lead: Man-Made Energy Crisis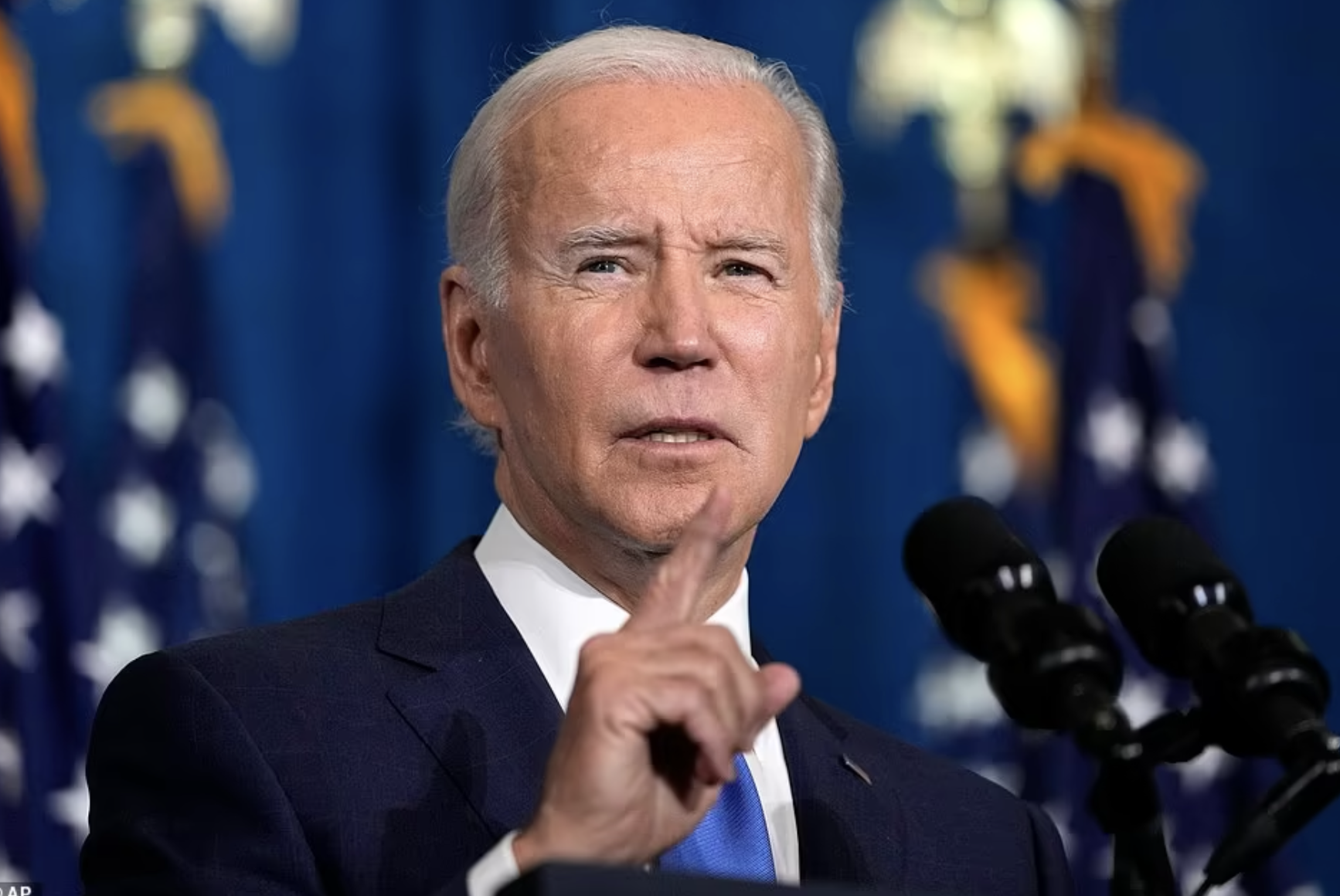 credit: ap
Gas and energy prices are a significant issue today in the U.S. midterm election. On the campaign trail this weekend, Presiden Biden said this of coal plants:
"We're going to be shutting these plants down all across America and having wind and solar."
This did not go over well and the White House has been walking it back like a moonwalk. White House spokesperson Karine Jean-Pierre said that the President's words were twisted and "it was loud and hard to hear, I think, or maybe not exactly what was being said."
No, we heard it just fine, thanks.
West Virginia Senator Joe Manchin responded to the words he heard on Twitter, saying that the comments were "divorced from reality" and "the reason the American people are losing trust in President Biden." He said that "politicizing our nation's energy policies would only bring higher prices and more pain for the American people."
This is true everywhere, but the environment is being politicized. Now Democrats are starting to signal that they think China should pay for the environment like Republicans think that Mexico should pay for the wall. We'll have to see if voters lock on to that.


Google Censors Search Results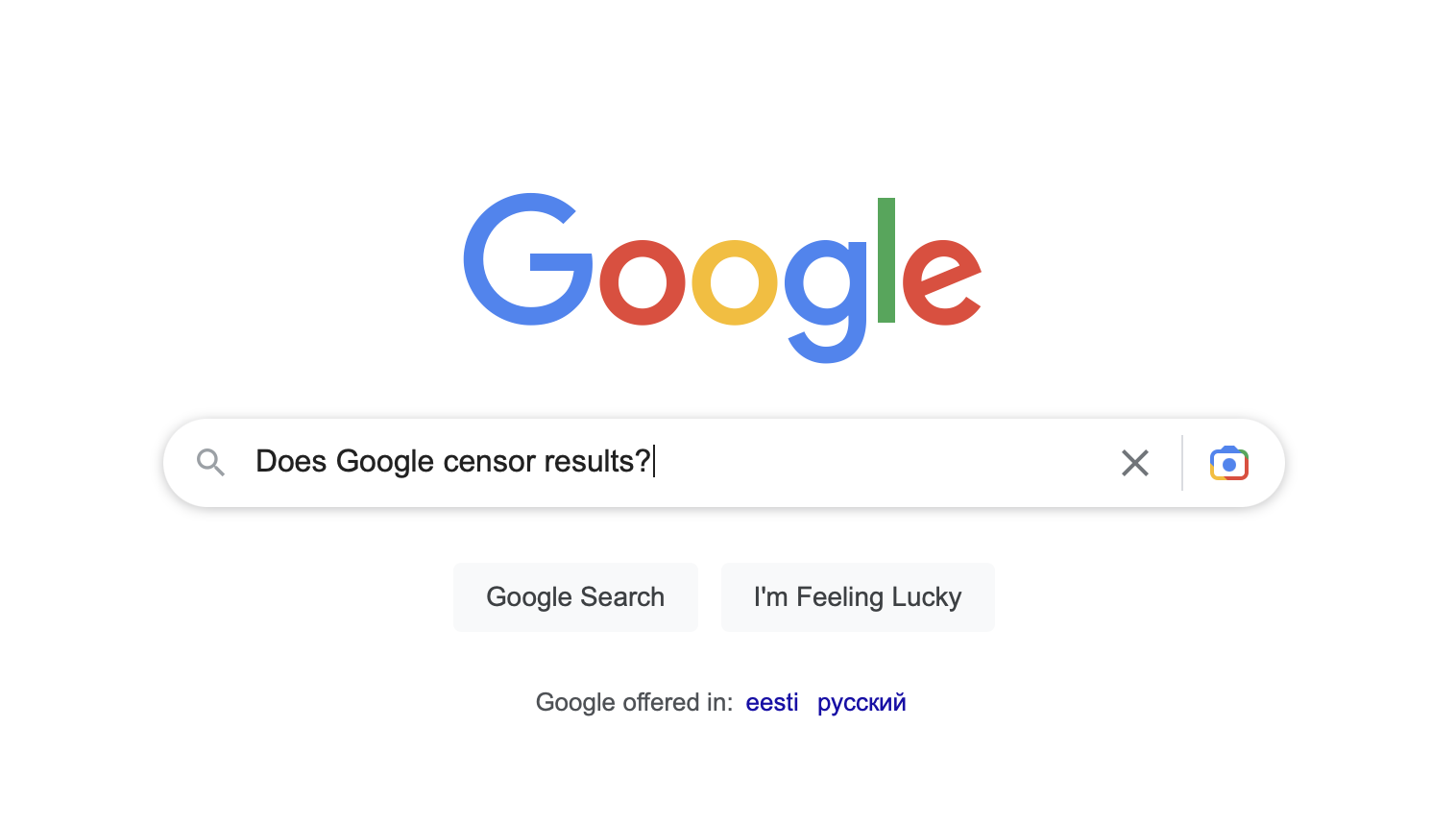 credit: redacted
Is Google politicizing your search results? Yes, they are!
A Harvard-trained researcher named Robert Epstein studies search results for the American Institute for Behavioral Research and Technology. His research has strongly shown how your search results are skewed by political bent and he published his research on Monday in the Daily Caller.
It is not just what you are shown in your search results. It is more subliminal than that. He has preserved what he calls "ephemeral experiences," or short-lived content that "impacts people and then disappears, leaving no trace." He hopes to analyze more than 2.5 million pieces of this content by Election Day, which is today.
He also showed that a suggested search can take a 50-50 voter and turn them towards one side by 90-10, meaning leaning 90% towards one side when they were previously undecided.
Is that in play in today's election? You bet your ballot it is! His research shows a liberal bias in Google search results, especially in swing states such as Florida, Arizona and Wisconsin. We covered this news in yesterday's episode of Redacted. Watch here for more context.


Time To Move Into Precious Metals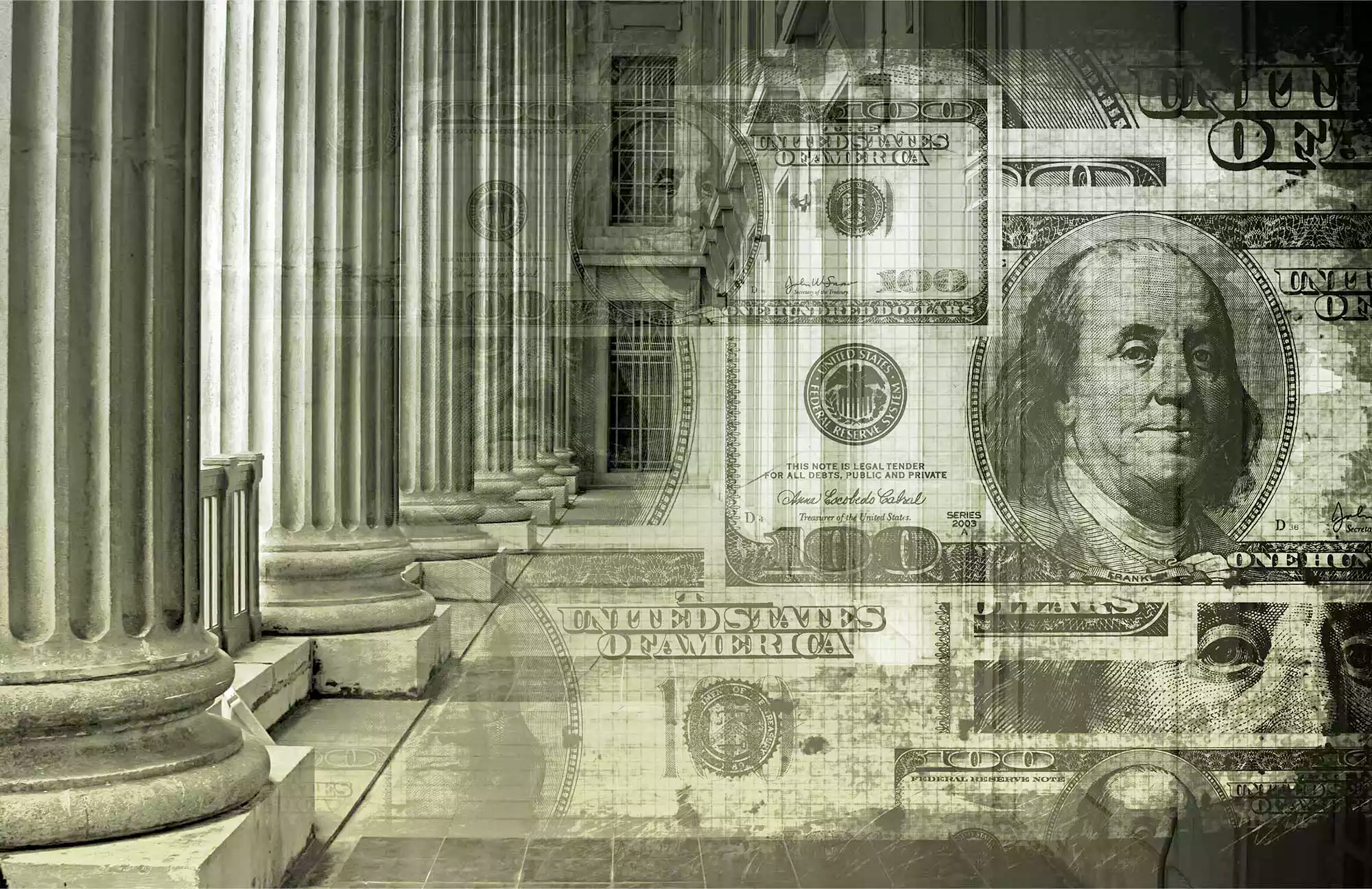 America's largest precious metals company is ready to help.
Inflation is expected to head much higher and the value of government currencies will continue to decline. That means when you put a dollar in the bank it loses value every day that it's there. It's time to move some of your retirement into gold and silver and away from government currencies.
Gold and Silver have sustained for over 4,000 years while every government currency in world history has collapsed. Every one of them. Will this time be any different? Of course not.
Right now, you can get a FREE gold kit and learn how gold and silver can help you protect your family against these central banks. Visit LearRedacted.com right now to get your TOTALLY FREE Gold Kit and start taking action today.


Children and Screen Time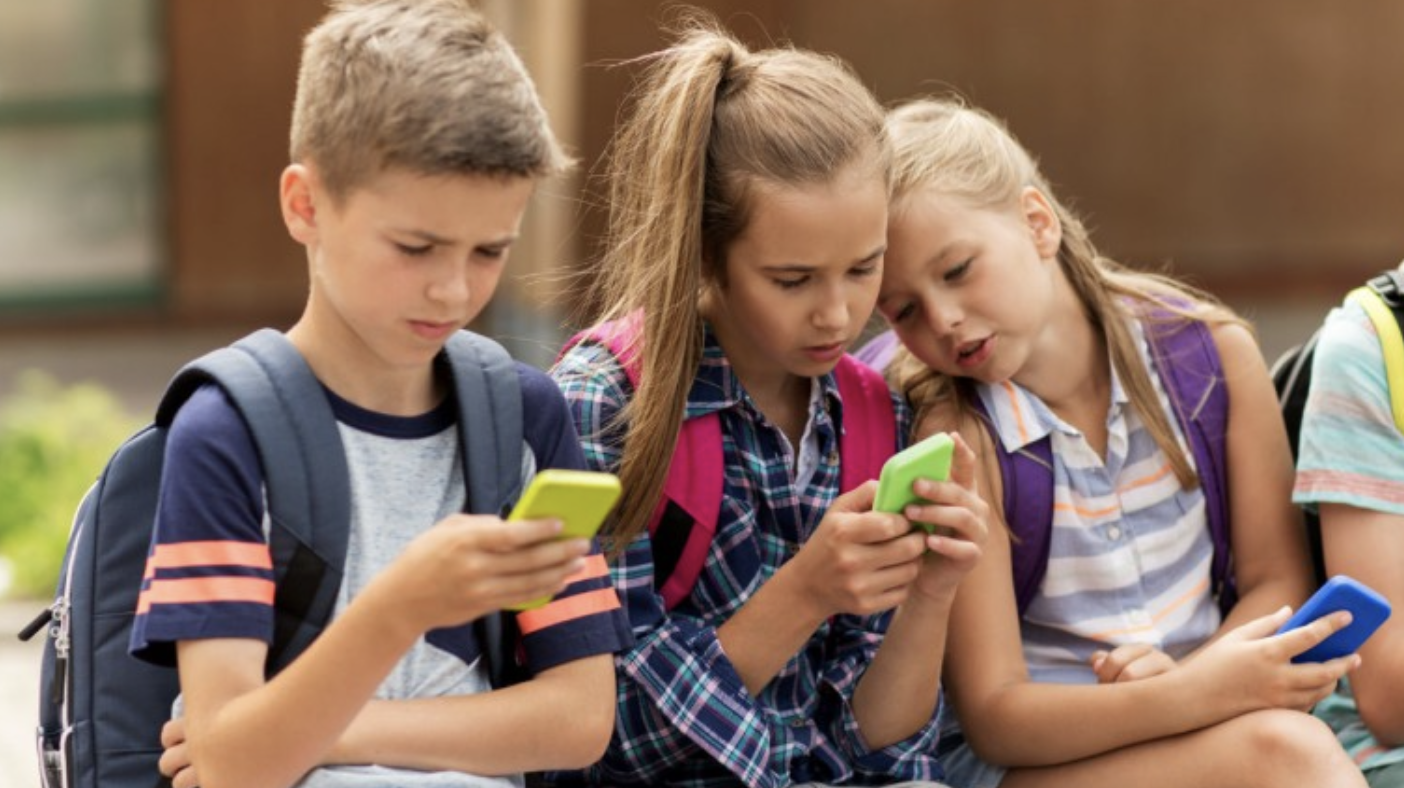 credit: istock
A new study in the JAMA Pediatric shows that screen time for children is up 52% since the pandemic. I can only read this as a mother who is constantly trying to keep my children off of screens, and this study makes SO. DARN. MAD!
A 52% increase in screen time is unequivocally NOT good for children! Children between the ages of 12 to 18 saw the biggest increases in screen time use due to the pandemic. Because what else was there for them to do? School was online. Their friends were online. These were habit-forming periods of their lives, and now parents are struggling to put that horse back in the barn!
Researchers now say that health care providers need to work overtime to promote healthy device use habits and to promote "device-free time, sleep, and physical activity; and [to encourage] children to use screens as a creative outlet or a means to meaningfully connect with others."


What's Trending?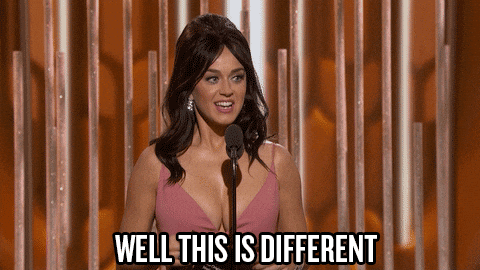 credit: giphy
Katy Perry is trending because Twitter is shocked – shocked I say! – that a celebrity would vote Republican and then dare to post about it.
Chef Boyardee is trending because Democratic Representative Patrick Maloney said that families should have to eat that sh*t in order to combat inflation. Do your part and eat highly processed garbage food!
Jon Hamm is trending because of this baseball montage about Dodgers player Trea Turner.
Hooters is trending because of this Tweet about the kind of men who eat at Hooters.


News By The Numbers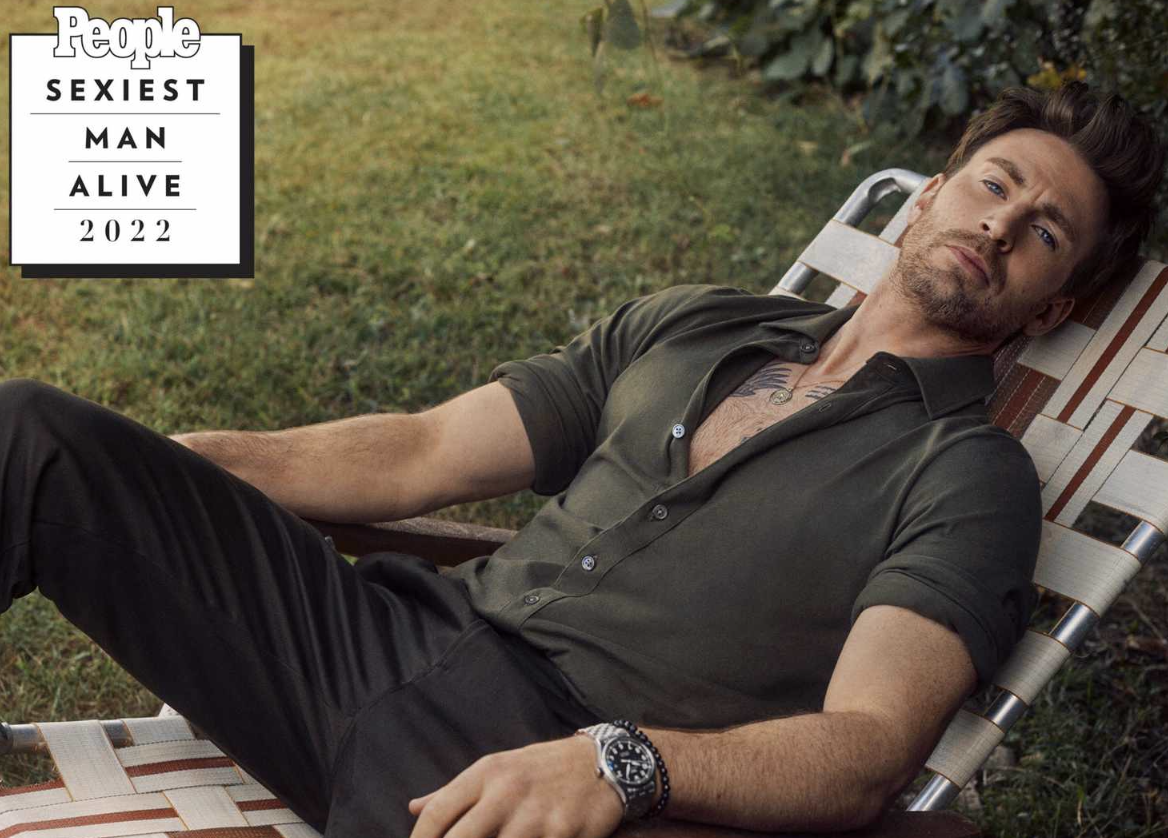 41. That is the age of Chris Evans. He was just named People Magazine's Sexiest Man Alive.
Two. That is how many deputies in Florida are under investigation for arresting a man for carrying his walking stick after the video went viral.
280 kilometers per hour. That is how fast police say one man in Australia was driving when he was charged. That is 155 miles per hour! Facebook users say that this can't be right since the Volkswagen he was driving has a max speed of 250 km/h but it has been shown to be capable of going faster. Don't try it at home!


Flu Outbreak
credit: getty
The U.S. says that it has a massive flu outbreak because so few people have had a flu shot this year. Could it be because of vaccine fatigue???
The Centers for Disease Control and Prevention say that hospitalizations for influenza are at a 10-year high, and at least 730 people have died from the flu this year. They say that they have administered flu shots to five million fewer people this year compared to the same time last year.
Experts worry about what they call a "tripledemic." That means a combination of flu, Covid and respiratory syncytial virus (RSV). Coincidentally (or not at all coincidentally), Pfizer announced trials for a new RSV vaccine in an investor call in October.


Share The Love
Become a friend of Redacted by sharing this newsletter with someone you love.
When you do, we don't just give you a pat on the back and say, "Well done old sport." We give you actual rewards that'll make everyone jealous.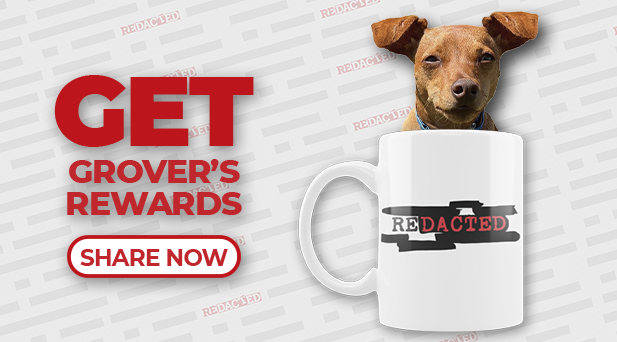 Or copy & paste your referral link to others: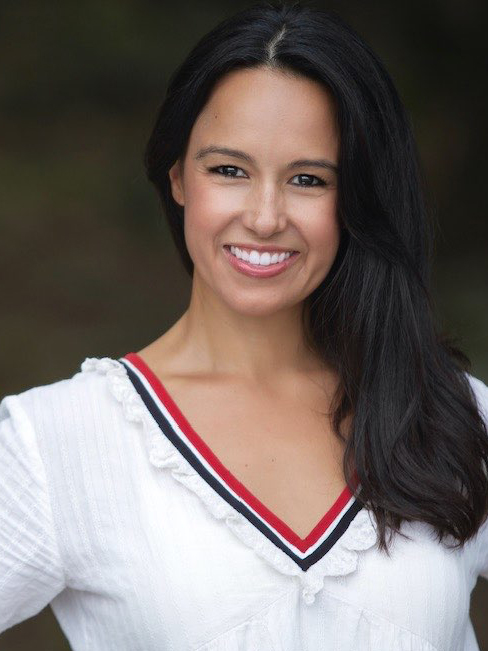 This newsletter is written and researched by Natali Morris.
Please feel free to reach Natali at

[email protected]


for any editorial feedback.