| TOGETHER WITH | |
| --- | --- |

Happy Monday.
The bald eagle population is back in New York City after years of ill-eagle migration. Get it!?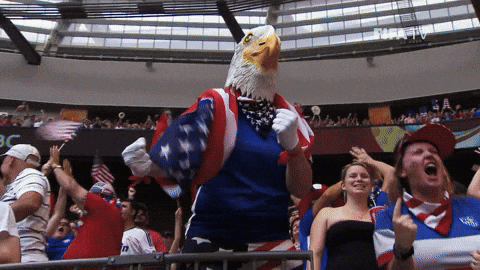 credit: giphy
In Case You Missed It.
🤦🏻‍♂️ In Canada, Parliament gave a standing ovation to a 98 year-old Nazi veteran who fought for Ukraine against Russia during World War II. He was a Waffen-SS soldier. I guess Hitler is back after decades of being canceled.
🎟️ President Biden says that his administration is going to crack down on concert ticket fees. The issues Americans really care about!
🐂 A man in Spain was gored to death at the bull running festival this weekend.
🇺🇦 The U.S. does not have a deal to extend the government beyond the debt limit but it does have a bill to fund aid to Ukraine. House Speaker Kevin McCarthy says he will aim to pass it before the possibility of a government shut down. Call it a Ukraine loophole.
🏴󠁧󠁢󠁳󠁣󠁴󠁿 Scotland Yard has asked the Army to step in for police officers who are refusing to carry guns in protest of a police officer who was accused of murder.
🇳🇪 Niger has closed its airspace for French aircraft.
🎵 Usher will headline the next Apple Music Super Bowl Halftime Show.
📺 Join us live for Redacted starting at 4PM EST.


| | | | |
| --- | --- | --- | --- |
| | Gold | $1,925.42 | |
| | | | |
| --- | --- | --- | --- |
| | Silver | $23.55 | |
| | | | |
| --- | --- | --- | --- |
| | Bitcoin | $26,483.25 | |
| | | | |
| --- | --- | --- | --- |
| | Dow | 34,440.88 | |
| | | | |
| --- | --- | --- | --- |
| | S&P | 4,402.20 | |
| | | | |
| --- | --- | --- | --- |
| | Nasdaq | 13,469.13 | |
*Stock data as of market close, cryptocurrency data as of 5:00pm AM.


The Lead: Illegal Immigration Straining The West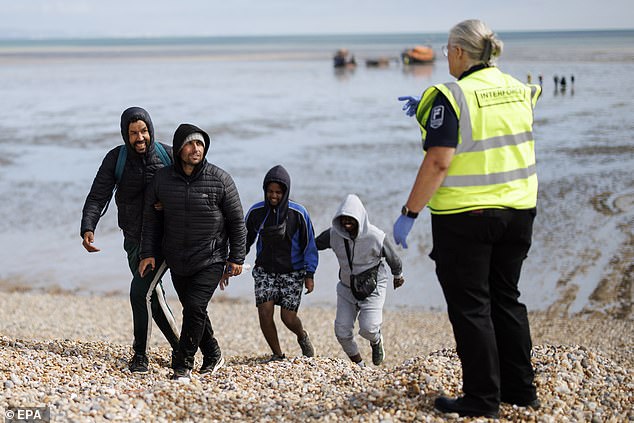 credit: epa
In the U.K., the government has mandated that small-boat migrants must be booked at three-star hotels. Given that there are approximately 45,000 asylum seekers, this is costing U.K. taxpayers £8 million per day.
Is this generous or foolhardy? What an uncomfortable question, right?
Migration from North Africa is straining Europe. Italian Prime Minister Georgia Meloni says that she had hoped to have done better with this problem by now. In the U.S., migration from South America is crushing American cities. The Biden administration says that it will issue work permits to 470,000 Venezuelan migrants, giving them protected status for at least 18 months.
This is the administration's answer to city mayors around the country begging for help with migrants. It only applies to migrants who have arrived before July 31. The thousands that have come since are still without solutions.
The Wall Street Journal reports that 7.1 million Venezuelans are living outside of their country and that many of them have migrated to American cities without their families. But will this solve the issue of their presence in those cities? Work permits will not be completed for 10 to 18 months and this "solution" does nothing for migrants from other Central and South American countries. People from those places can apply for a sponsorship program via an appointment at the southern border.
USA Today reports that private colleges in New York, Illinois and Massachusetts are getting paid millions of dollars to house migrants too.


Free Speech Heads to The Supreme Court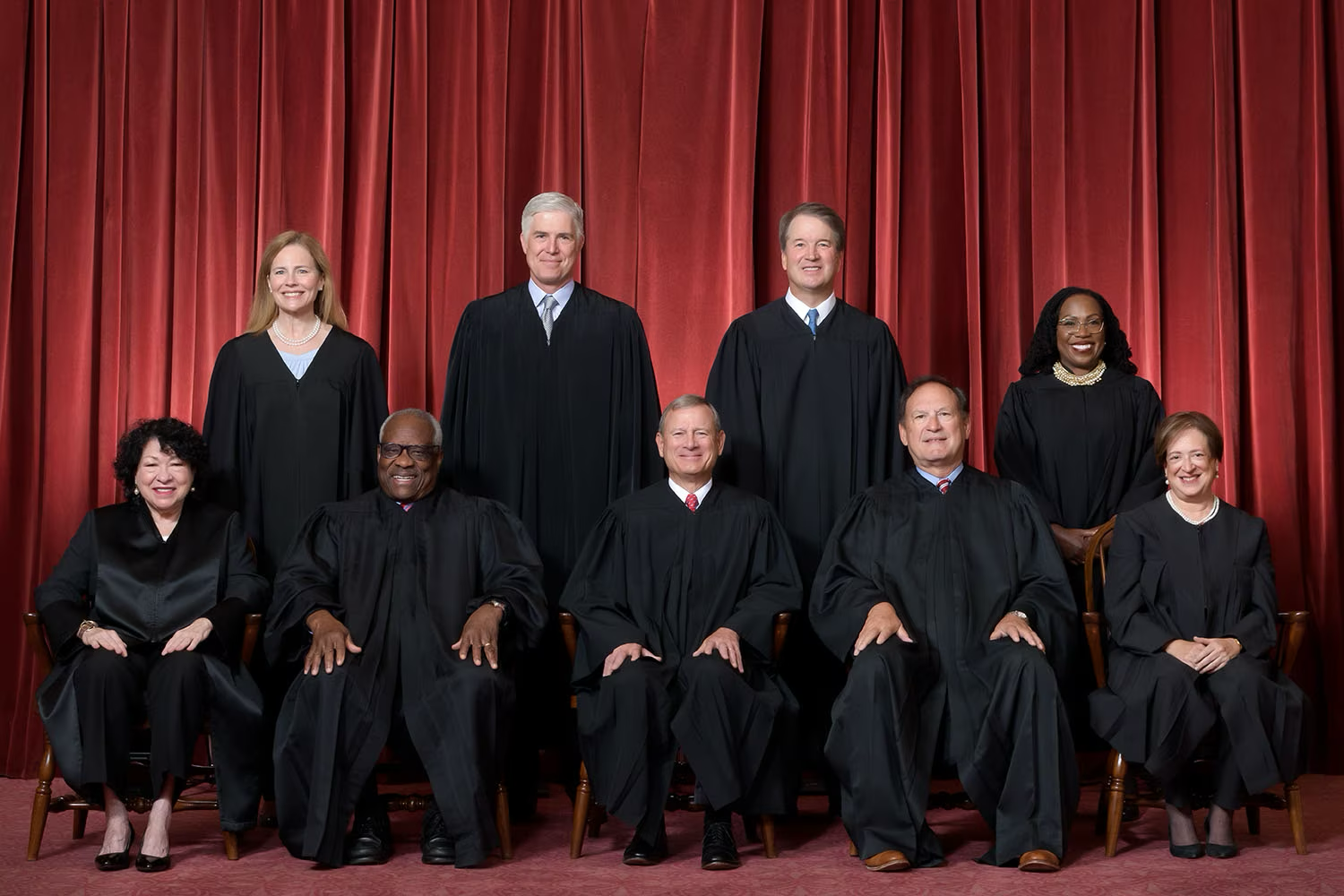 credit: supreme.gov
The Supreme Court has extended the Biden administration's ability to censor online content for a few more days while they decide if they will take up the biggest free speech case of our time.
This has to do with the Missouri and Louisiana cases against the Biden administration and other government agencies for censoring speech online during the pandemic. In July, a judge ruled that they cannot do that any longer and in September an appeals judge partially upheld that ruling. The Biden Justice Department took the case to the Supreme Court and the court has extended its decision until Wednesday, September 27.
Will they take it up or won't they? If they don't, the appeals ruling will stand that the government will NOT be able to censor speech. If they do, this will be the free speech fight of a decade. I'm betting that they do.


They've Created The Ultimate Way To Combat Stress and Sleepless Nights

BIOptimizer now gives the top 7 forms of Magnesium for stress and better sleep all in one bottle.
Their Premium Magnesium Complex has quickly become their #1 best-selling product and is a customer favorite.
Unlike other magnesium supplements that might be giving you 1-2 forms of magnesium, Magnesium Breakthrough contains all 7 forms of magnesium designed to help calm your mind and help you fall asleep, stay asleep, and wake up refreshed.
Over 75% of the population is magnesium deficient. And what most people don't know is that even if they're taking a magnesium supplement, they're still deficient because they're not getting all 7 forms. Magnesium Breakthrough is the ultimate way to give your body all 7 forms in one supplement.
Don't miss out on the most relaxing sleep ever with Magnesium Breakthrough. For an exclusive offer for Redacted readers, Go to MagBreakThrough.com/Redacted and use promo code REDACTED during checkout to save 10 percent.


The Pope Pushes More Weapons to Ukraine
credit: ap
Pope Francis is apparently in favor of giving weapons to Ukraine. Speaking to reporters this weekend, the Pope said this:
"I've seen now that some countries are pulling back, and aren't giving weapons. This will start a process where the martyrdom is the Ukrainian people, certainly. And this is bad. We cannot play with the martyrdom of the Ukrainian people. We have to help resolve things in ways that are possible."
One doesn't expect a religious leader to talk about peace by means of weapons. "Thou shalt not kill" is one of the Ten Commandments in the Bible. Wouldn't that apply to killing Russians too?
What will Ukraine do with those weapons that the Pope wants them to have? Last week President Vladimir Zelensky said that Ukraine would continue its failed counteroffensive into the winter. This counteroffensive has cost close to 71,000 deaths and yielded no results.
Is Zelensky saying this for public relations? Journalist Seymour Hersh reports that the counteroffensive and the war are essentially over and Zelensky is the only one that doesn't know. One American intelligence source told him this:
"The war is over. Russia has won. There is no Ukrainian offensive anymore, but the White House and the American media have to keep the lie going. The truth is if the Ukrainian army is ordered to continue the offensive, the army would mutiny. The soldiers aren't willing to die any more, but this doesn't fit the B.S. that is being authored by the Biden White House."
In 2022, Zelensky said that he would launch a counteroffensive to strengthen Ukraine's position at the negotiating table with Russia. That backfired, costing tens of thousands of lives, and now Ukraine is in a weaker position than it was when the first negotiations happened in March of 2022. How many more people have to die now?


What's Trending?
credit: giphy
Hulk Hogan is trending because he wed his third wife on Friday in Florida. He is 70 years old. The bride, Sky Daily, is 45.
Michelle Dockery is trending because the Downton Abbey actress married Jasper Waller-Bridge, brother of the actress Pheobe Waller-Bridge, on Saturday.
Japanese Grand Prix is trending because that happened this weekend and it was won by Belgian/Dutch driver Max Verstappen.


News By The Numbers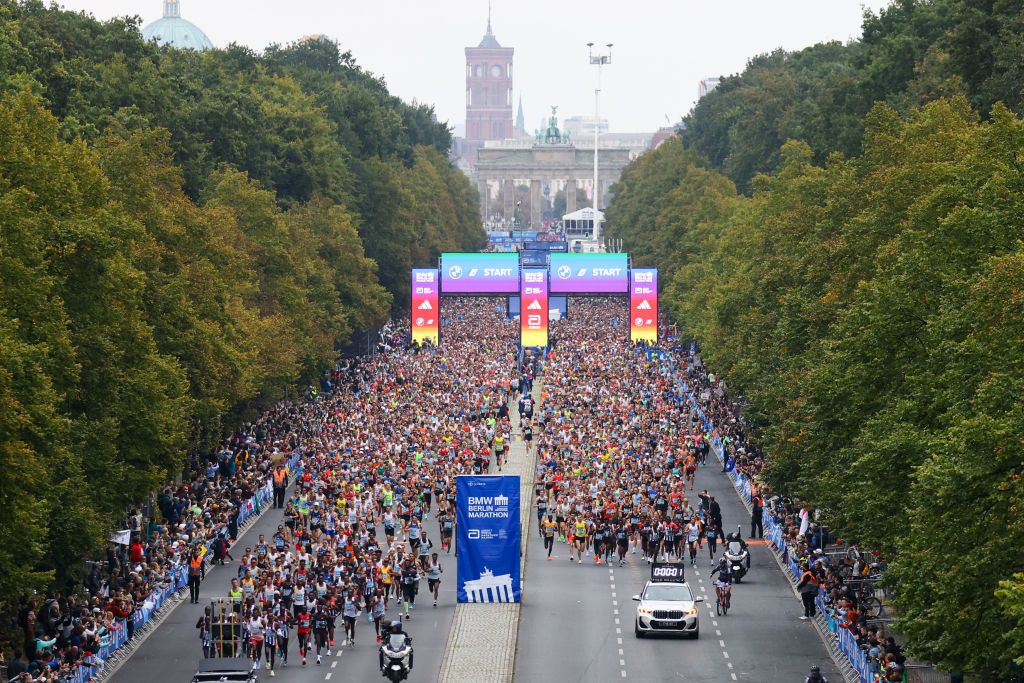 2 hours, 11 minutes, 53 seconds. That is long it took elite runner Tigist Assefa to run the Berlin Marathon this weekend. That is two minutes faster than what was previously the world record for women. The men's winner, Eliud Kipchoge, won his race at 2 hours, 2 minutes and 42 seconds.
70. That is the age that life satisfaction seems to peak, according to a new study. The study also found that life satisfaction decreases from the age of 9 to 16, at which point is steady increases until age 70.
$107 million. That is how much George Clooney is asking for his villa in Northern Italy. The realtor says that they may already have a buyer. Clooney has owned the property for 21 years. It has 25 rooms, a vegetable garden, a swimming pool, a private gym, a cinema room, a basketball court, two docks and a pier.


Wait, Gavin Newsom Did What?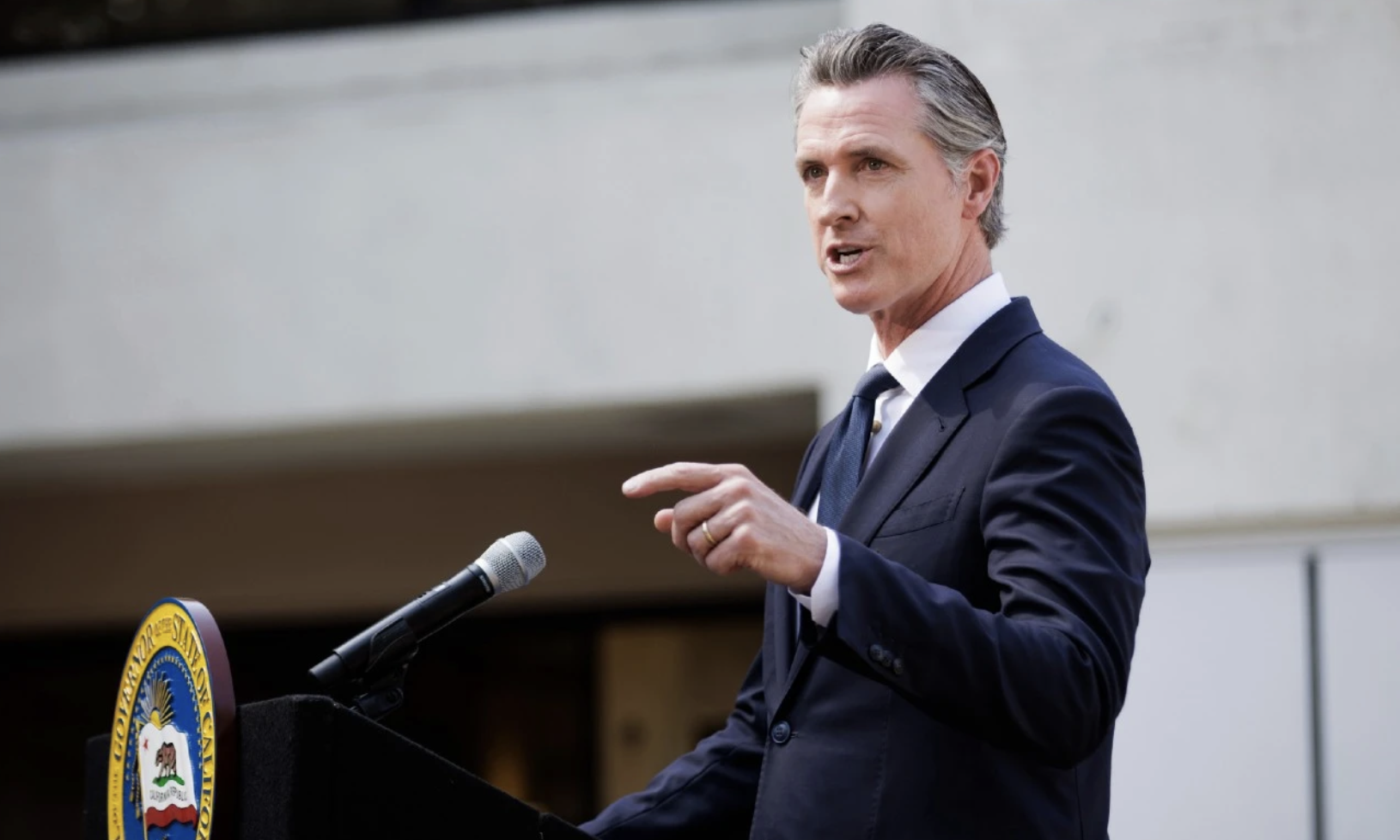 credit: youtube
California Governor Gavin Newsom vetoed a bill that could remove a child from parental custody if they did not affirm their child's transgender ideology.
This is a surprising move because, despite some rational opposition, California bill AB-957 was passed in California's legislature. It would force judges to consider whether a parent affirmed transgender ideology of a parent in a custodial dispute. In a message about this veto, Governor Newsom said this:
"I urge caution when the Executive and Legislative branches of state government attempt to dictate – in prescriptive terms that single out one characteristic – legal standards for the Judicial branch to apply…. Moreover, a court, under existing law, is required to consider a child's health, safety, and welfare when determining the best interests of a child in these proceedings, including the parent's affirmation of the child's gender identity. For these reasons, I cannot sign this bill."
Shockingly rational. Maybe the world has a chance.
The sponsor of this bill, Assemblywoman Lori Wilson, says that she is "far from done" making pro-trans ideology bills.


SUPPORT INDEPENDENT JOURNALISM!
Click here to go to our store to grab some of our exclusive Merchandise.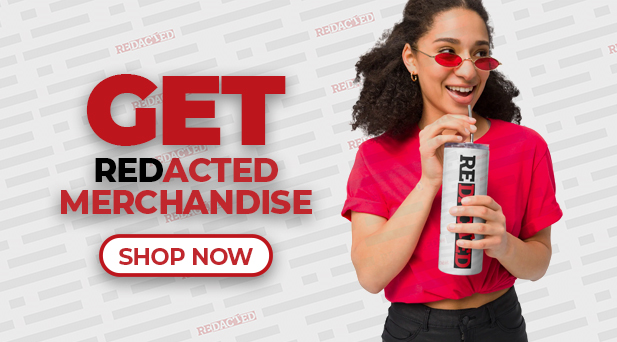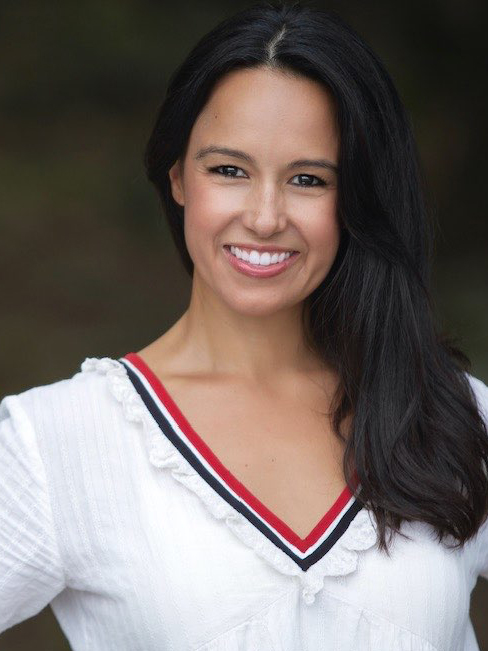 This newsletter is written and researched by Natali Morris.
Please feel free to reach Natali at

[email protected]


for any editorial feedback.