| TOGETHER WITH | |
| --- | --- |

Happy Tuesday.
The last newsstand to carry newspapers in Philadelphia has stopped selling newspapers. Now where is Rocky going to get his morning paper? Hopefully, he'll subscribe to the Redacted Newsletter.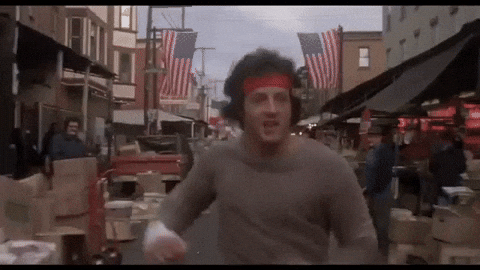 credit: giphy
In Case You Missed It.
🧘🏻‍♀️ Lululemon fired two women for calling the police on shoplifters. Does that mean leggings are now free?
🔥 A massive wildfire in Canada has forced 16,000 people to evacuate.
🇺🇬 The U.S. may impose sanctions and implement visa restrictions for Uganda due to the country's new anti-gay law.
💰 U.S. consumer spending was up to 0.8% in April.
🇬🇧 UK Prime Minister Rishi Sunak has spoken on behalf of lesbian gender-critical professor Kathleen Stock for her right to speak at Oxford on Tuesday. Activists have been pressuring the university to shut her speech down for weeks.
🇷🇺 Russia's Ministry of Justice put Greenpeace on its list of "undesirable organizations."
🇨🇳 China's UnionPay is now the most dominant payment system in the world, overtaking Visa. Over 40% of all global debit card transactions happened through UnionPay as opposed to 38% with Visa.
🛬 Elon Musk has reportedly landed in Beijing for a meeting with senior Chinese officials.
📺 Join us live on Redacted tonight at 4 PM Eastern right here.


| | | | |
| --- | --- | --- | --- |
| | Gold | $1,955.30 | |
| | | | |
| --- | --- | --- | --- |
| | Silver | $23.25 | |
| | | | |
| --- | --- | --- | --- |
| | Bitcoin | $28,002.53 | |
| | | | |
| --- | --- | --- | --- |
| | Dow | 33,093.34 | |
| | | | |
| --- | --- | --- | --- |
| | S&P | 4,205.45 | |
| | | | |
| --- | --- | --- | --- |
| | Nasdaq | 12,975.69 | |
*Stock data as of market close, cryptocurrency data as of 5:00pm AM.


The Lead: Drones Strike Heart of Moscow… Again
a drone striking the Kremlin earlier this month credit: twitter
Moscow was under attack by drones on early this morning, showing that Ukraine is now attacking the Russian capital with the help of NATO. Even though President Joe Biden promised that this would not happen just over a week ago.
The Russian Defense Ministry said that the raid involved eight drones and that all eight were "neutralized." The mayor of Moscow said that there was some minor damage, but no one was hurt.
Last week, President Zelensky claimed that Russia struck a hospital early Friday, killing one person and injuring at least 15 others in the city of Dnipro. We mistakenly wrote that Dnpiro was under Russian control. We apologize; that was a mistake. It is still solidly within Ukrainian borders. However, CNN later admitted that the attack came from an S-300 missile. This is the same that Ukraine fired into Poland last year. A Ukrainian blogger who investigated the attack admitted that it was most likely "our own S-300 missile, which… ended up in the hospital."
The Chief of the General Staff of the Czech Armed Forces said this week that a war between Russia and NATO is the worst-case scenario, "but it is not impossible."


NATO Stoking Violence in Serbia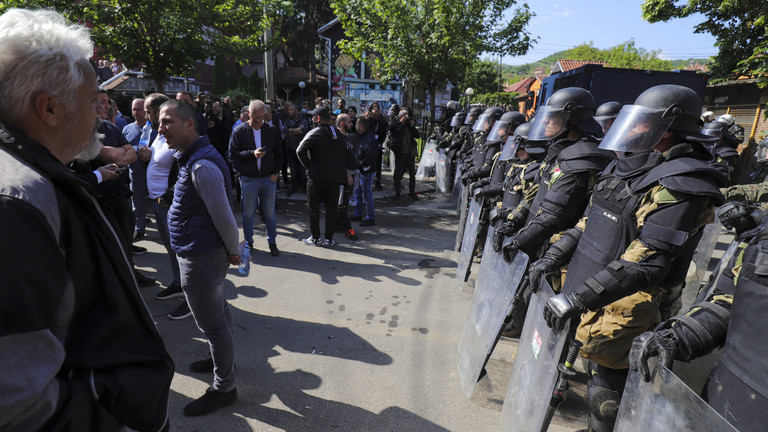 credit: ap
NATO "peacemakers" have attacked Serbian demonstrators in Kosovo with stun grenades and tear gas. Over 30 people were reported to have been injured.
The demonstrators are pro-Serbia in Kosovo, which considers itself independent from Serbia. NATO and most Western states consider Kosovo independent too but in the city of Zvecan, most residents are Serbian and were protesting recent elections of ethnic Albanian mayors. The elections had a paltry 4% turnout.
Serbian President Aleksandar Vucic addressed the violence and traveled to Kosovo on Monday. He warned that the prime minister of Kosovo, Albin Kurti, was stoking NATO interference because "he longs and dreams of being a [Ukrainian President Vladimir] Zelensky."
What does it mean to be a Zelensky? In this case, I interpret that it means that you are a puppet of Western expansion and a global media darling.
On Monday, Serbian tennis star Novak Djokovic wrote this on an autograph screen after his French Open win: "Kosovo is the heart of Serbia. Stop the violence."


Take Flight with Phoenix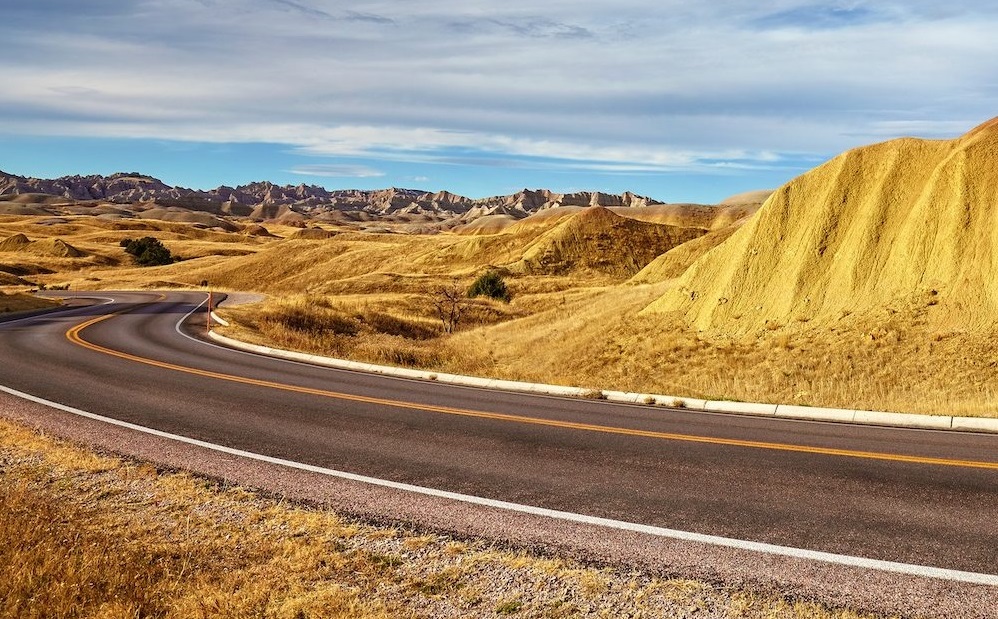 We're unlocking value with technology.
With Banks collapsing and the turbulent state of the stock market millions of Americans have watched their retirement savings disappear. I want to share with you a unique investment opportunity that is not only protecting retirement savings, but investors are seeing consistent yields and growth.
Phoenix Capital Group is offering high-value U.S. oil and gas investments through their corporate bonds. It's a way for people to invest in energy assets and diversify their portfolio. Yield range from 8%-12% APY – paid monthly with different qualifications and maturity dates.
Phoenix Capital Group is a tech-led energy company – owning in some of the most lucrative basins across America. Investor capital along with their own capital goes towards cashflow positive oil and gas projects. They had the choice of offering a significantly lower interest rate and paying the different to middlemen but decided to break the mold and bring stronger investments directly to investors.
So, if you're looking for an alternative investment with sizeable yields and monthly payment options, I highly recommend checking out Phoenix Capital Group's bond offerings. To learn more, download their free investor guide today at PHXonRedacted.com.


Meet Your New World Government: The W.H.O.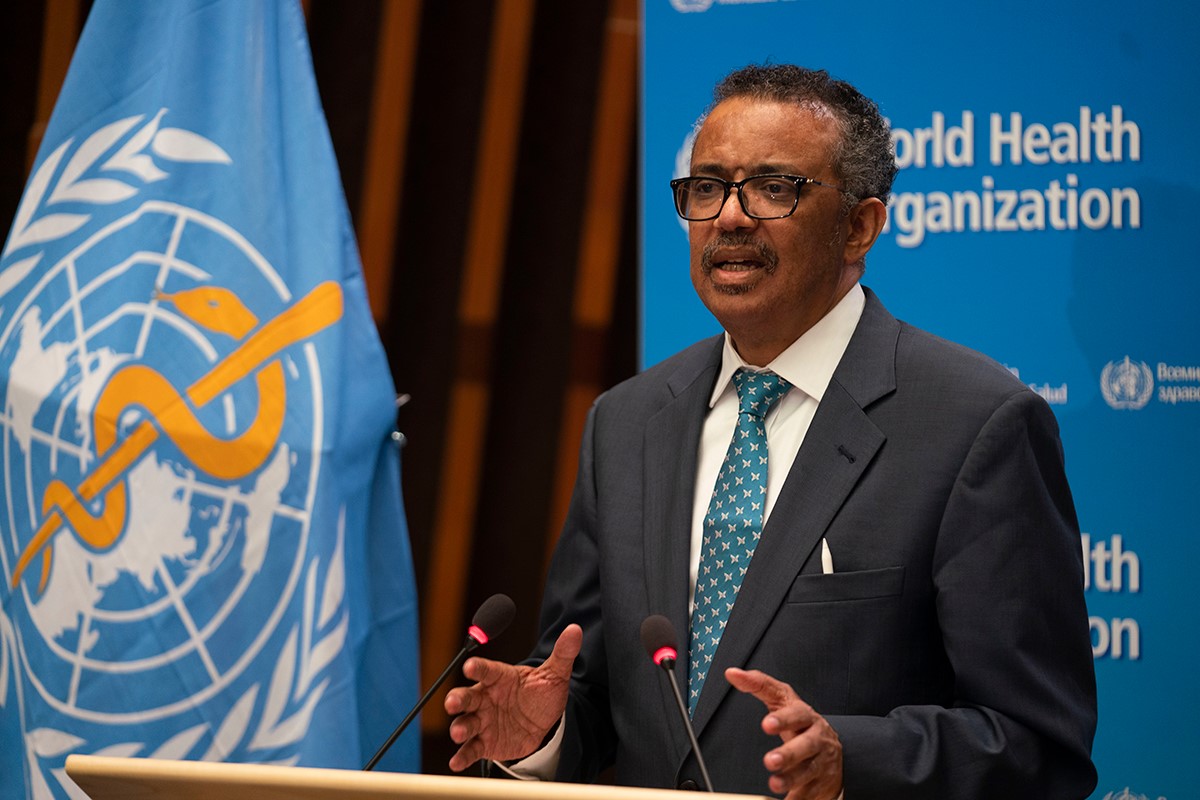 credit: wsj
A new draft of the World Health Organization's Pandemic Treaty has been released and it is causing concern amongst politicians in the United Kingdom.
This treaty would give the WHO the power to usurp government authority and enforce lockdowns, vaccine passports, force countries to share vaccine recipes, close borders, implement quarantine rules, and "counter misinformation."
Originally the WHO wanted to give itself the power to take these measures for "public health risks," but the new draft gives them this power for "all risks with a potential to impact public health."
We went over the first draft on Redacted in February. This new draft removes ambiguous power grabs in favor of quite obvious ones.
Politicians in the UK have written to the Foreign Office to block the UK's participation in this treaty and a Foreign Office minister said that he would "block any law that prevents the UK from setting its own health policy."
The U.S. does have a proposed bill that would require President Biden to get congressional approval before signing a treaty such as this but it will probably not pass.


What's Trending?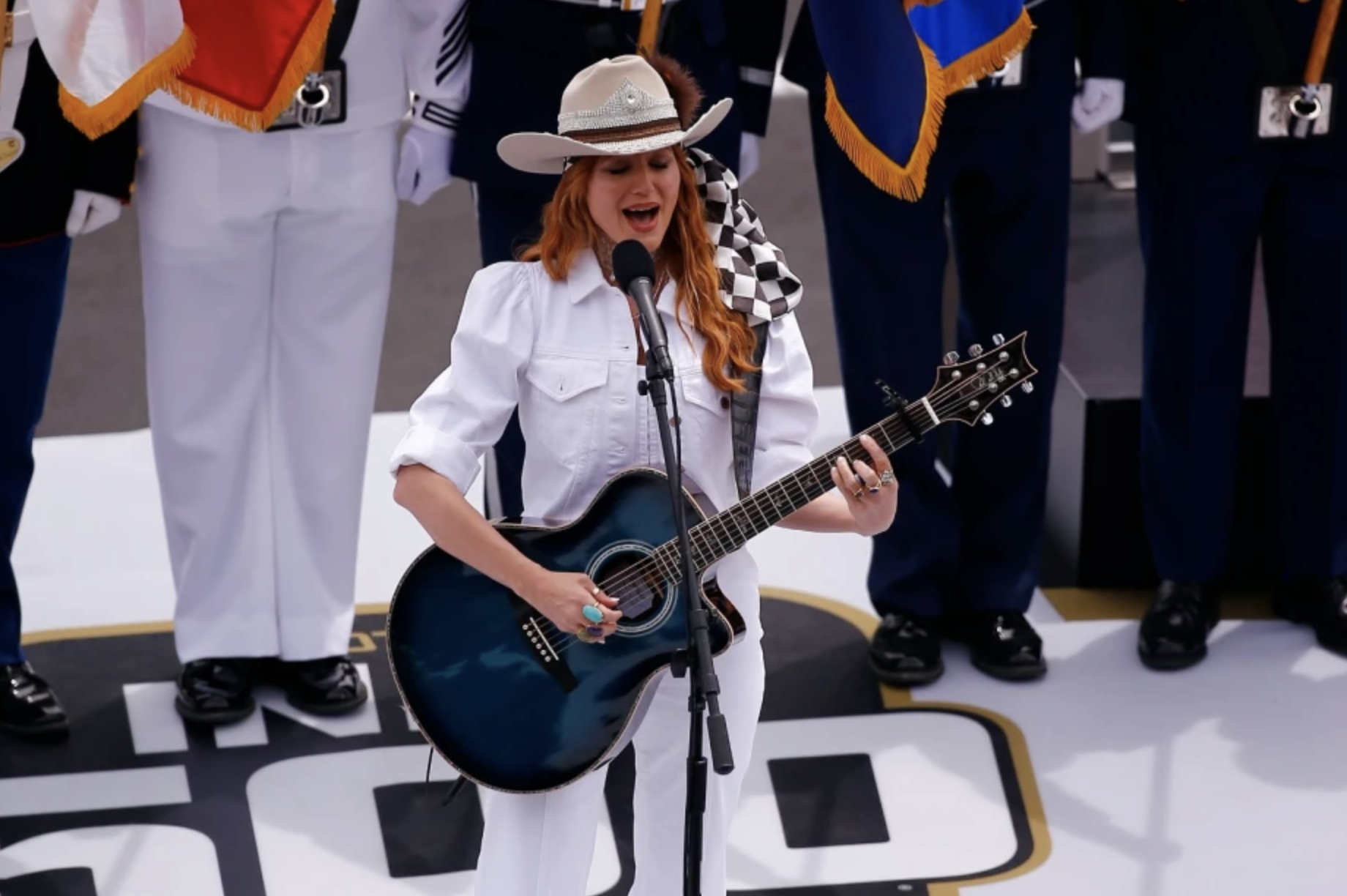 credit: getty
Jewel is trending for singing the national anthem at the Indianapolis 500 this weekend and reactions to her performance were mixed because she sang it in a way that no one could sing along. Because she's Jewel.
Carnival Sunshine storm is trending because a cruise ship was stuck in a storm that was so violent that passengers report water was coming into their rooms.
The Bee Gees are trending because CNN aired a 2020 documentary about the band called "How Can You Mend a Broken Heart."


News By The Numbers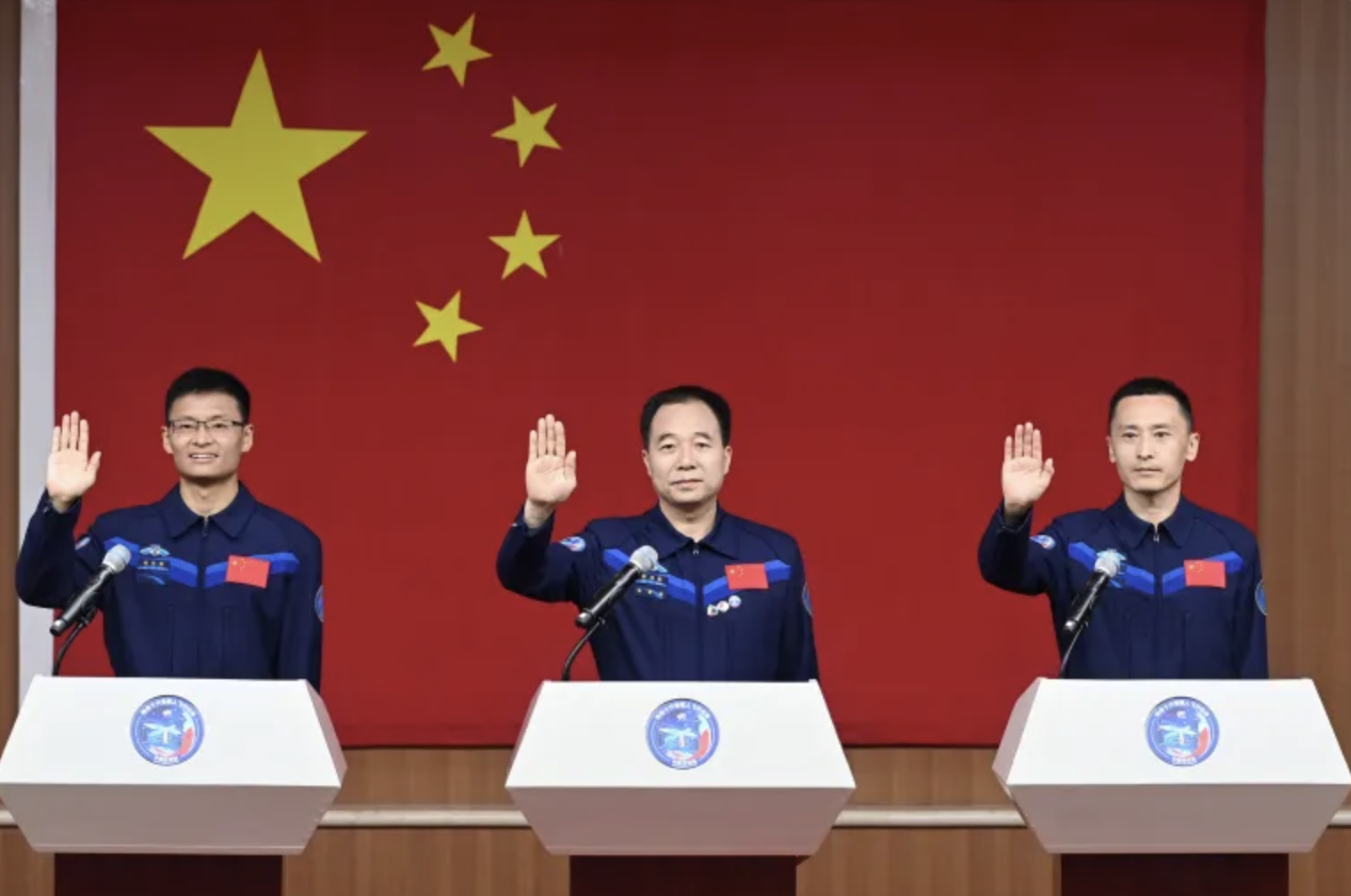 3. That is how many Chinese astronauts will take flight on Tuesday to replace the crew that has been orbiting the space station for six months. China also announced a plan to place astronauts on the moon by 2030.
50,000. That is how many US retail stores will close by 2027, according to a UBS analyst.
$407.68 million. That is how much Thailand saved to buy new F-35 stealth fighter jets from the U.S. but the U.S. said no to the sale. They offered upgraded older models instead.


No Dudes Allowed in Women's Cycling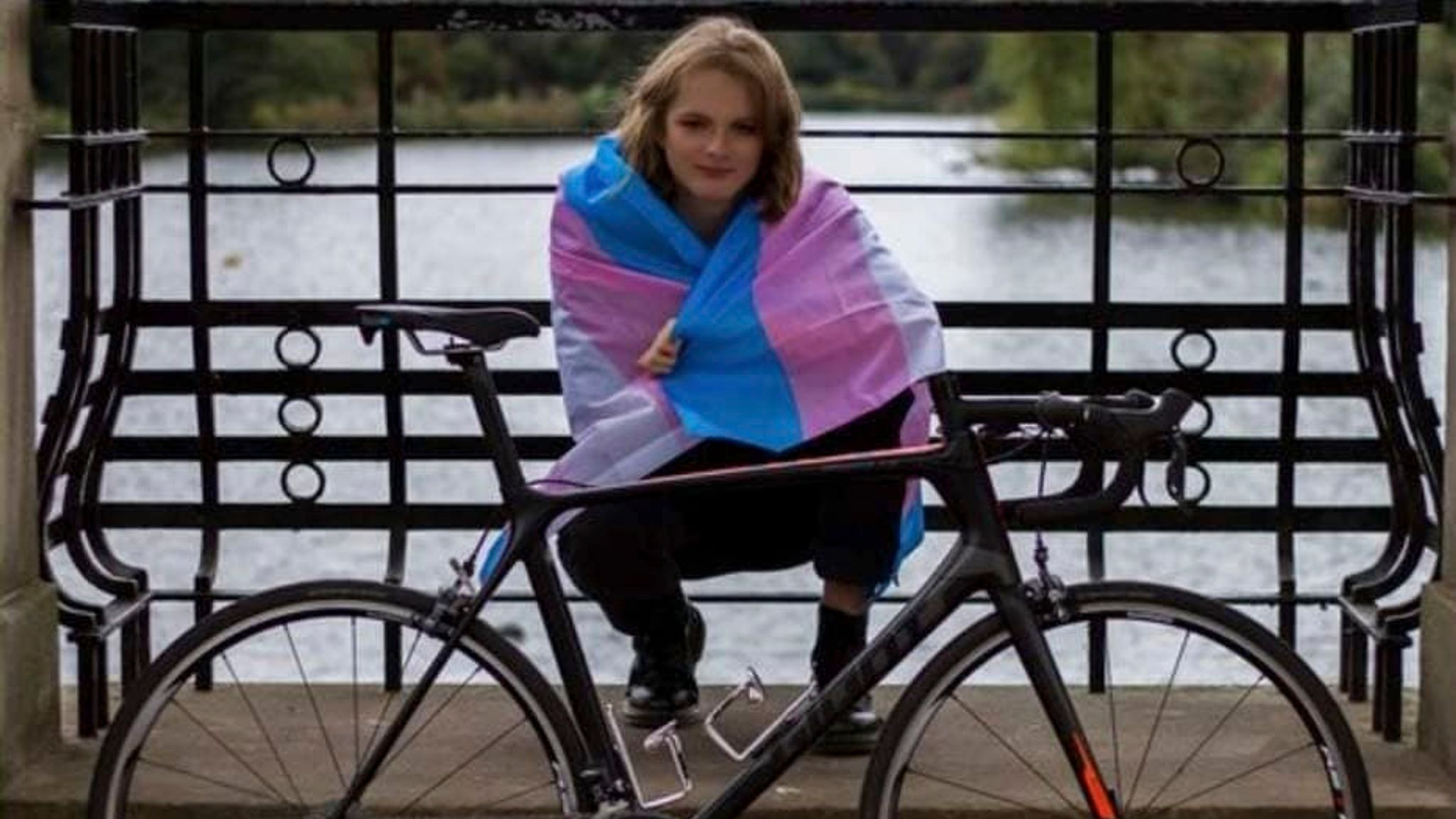 biological male emily bridges will no longer be allowed to compete in women's races credit: ap
Trans-identifying males will not be eligible to compete in female competitions for British Cycling events, according to a new policy. The sports association says that they will create a new open category for anyone who does not want to compete with their biological gender.
Trans activists have already spoken out about a third sports category because they do not want to acknowledge that they are not the biological gender that they seek to compete against. They have falsely claimed that if they suppress their testosterone, they have evened the playing field.
Not even close. According to a recent study that analyzed 19 peer-reviewed research reports about hormonal suppression in athletes, that simply does not work. "To summarize all of this briefly, men typically have 40-45% more lean body mass than women, and testosterone suppression reduces lean body mass by ~4-5%. Men typically have 30-60% higher muscle strength than women, and testosterone suppression reduces muscle strength by 0-9%."
The study says that "by mid-puberty, males outperform comparably aged, gifted, and trained females by 10-60%, depending on the sport, with the smallest differences in running and swimming and the largest differences in weightlifting and baseball pitching."
What about pre-pubescent children? Should they be able to compete across sex boundaries? No. The researchers point out that "evaluations of fitness testing in children as young as three years old show that boys perform better than girls of the same age on tests of throwing, muscular strength, muscular endurance, and aerobic fitness."


SUPPORT INDEPENDENT JOURNALISM!
Click here to go to our store to grab some of our exclusive Merchandise.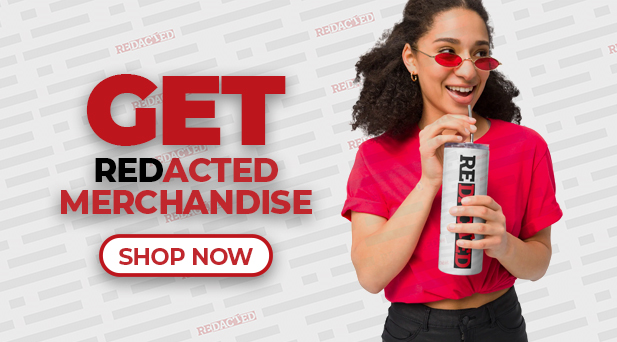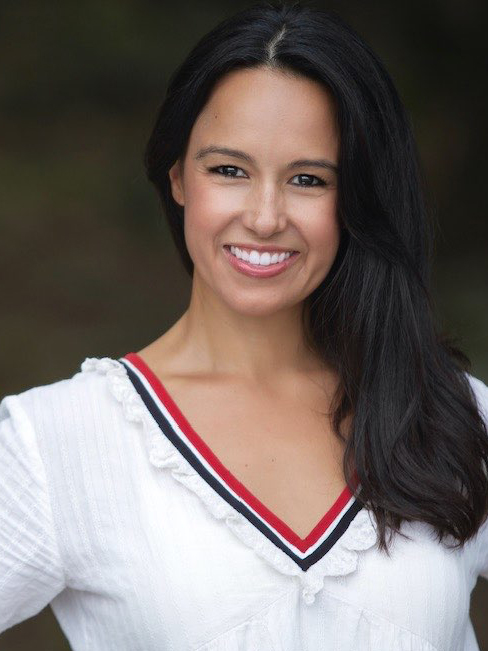 This newsletter is written and researched by Natali Morris.
Please feel free to reach Natali at

[email protected]


for any editorial feedback.