| TOGETHER WITH | |
| --- | --- |

Happy Tuesday.
A new trend has Jeep owners leaving one another rubber ducks on each other's steering wheels but not every Jeep owner likes it. They are called never-duckers and they do not like gifts made to make you smile.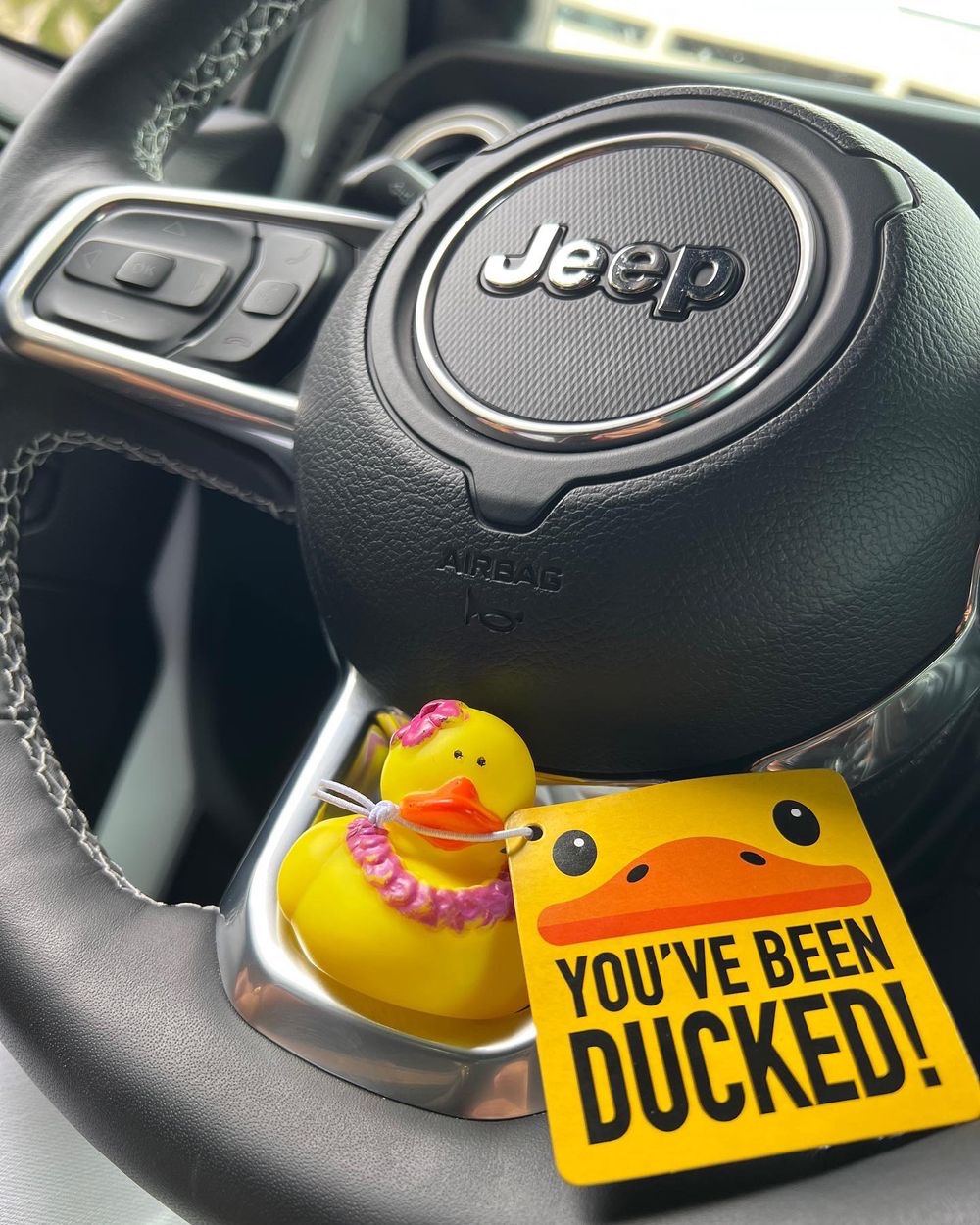 credit: Wall Street Journal
In Case You Missed It.
🇺🇸 The U.S. said that it launched three airstrikes in Somalia against 10 al-Shabaab fighters on Sunday.
🇸🇾 The U.S. also says that killed an ISIS leader with a drone strike in Syria.
💣 Representative Matt Gaetz has sponsored an amendment to prevent the U.S. from sending cluster bombs to Ukraine.
💀 The European Medicines Agency is reviewing weight loss drugs because of an associated with the risk of self-harm and suicidal thoughts.
💥 Six people died in a helicopter crash carrying tourists near Mount Everest on Tuesday.
🏅 Vladimir Guerrero Jr. won the Home Run Derby on Monday. His father Vladimir Sr. won it in 2007.
📺 Catch Redacted live tonight at 4 PM EST right here. You can subscribe for free and click on the bell notification to be notified when we go live.


| | | | |
| --- | --- | --- | --- |
| | Gold | $1,935.92 | |
| | | | |
| --- | --- | --- | --- |
| | Silver | $23.18 | |
| | | | |
| --- | --- | --- | --- |
| | Bitcoin | $30,409.57 | |
| | | | |
| --- | --- | --- | --- |
| | Dow | 33,944.40 | |
| | | | |
| --- | --- | --- | --- |
| | S&P | 4,453.09 | |
| | | | |
| --- | --- | --- | --- |
| | Nasdaq | 13,685.48 | |
*Stock data as of market close, cryptocurrency data as of 5:00pm AM.


Lead: Ukraine Gets A Fast Pass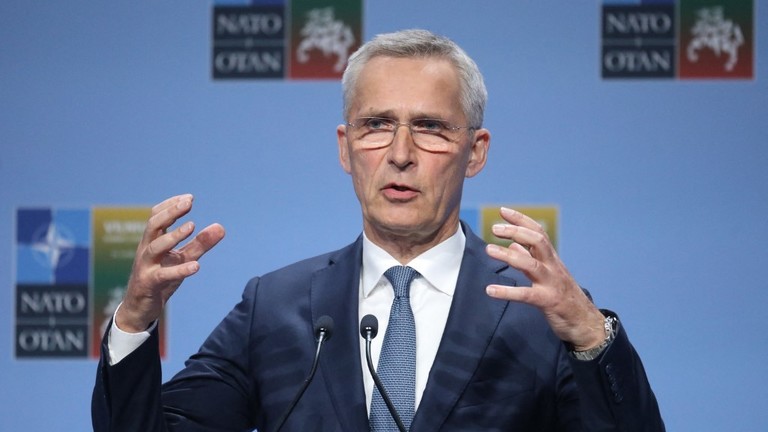 photo credit: rt
NATO will fast-track Ukraine's membership process by skipping one of the two application steps. This does not mean Ukraine will be admitted to NATO soon but it does move up the timeline.
The process to be skipped is called Membership Action Plan (MAP). It is more or less a checklist for what NATO wants from a member state. Sweden, Norway and Finland are also applying to join NATO but they did not get to skip this step.
Practically, this means that NATO and the U.S. would step into a leadership role in Ukraine's efforts because this establishes a new Ukraine-NATO council. The first meeting will be on Wednesday and will be attended by Ukrainian President Vladimir Zelensky. Recall that Zelensky had threatened not to show up at the NATO summit if Ukraine was not given a membership promise.
Ukraine's minister of foreign affairs said that this move by NATO does indeed satisfy Ukraine's concerns and offer them the clarity they needed.


Covid Vaccine Inconsistencies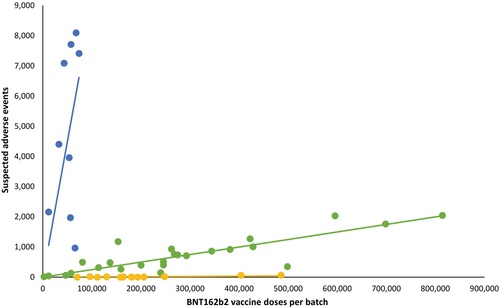 Photo credit: European Journal of Clinical Investigation
A new study shows that a small percentage of Covid vaccine batches were associated with nearly 71% of the adverse events in people who took the vaccine.
According to the lead researcher Dr. Vibeke Manniche, "4.2% of the batches are associated with almost 71% of the reported side effects. You would usually expect that if the batches were the same quality…You would expect more or less the same amount of side effects…This is a huge difference between the batches…Why did something change along the way?"
Many of the adverse events came early in the vaccine roll out. Dr. Manniche points out that the recipients were not just elderly people because young and healthy healthcare workers were also given the vaccine early.
This data only shows results from the Danish vaccine roll out but similar shifts in protocol occurred globally. For instance, why was the vaccine required to be kept at extreme cold temperatures initially and then that requirement dropped inexplicably? Dr. Manniche says that "the possibility of batch-dependent variation appears worthy of investigation."


Grab 16 Free stocks today! Including a Google or Tesla Stock!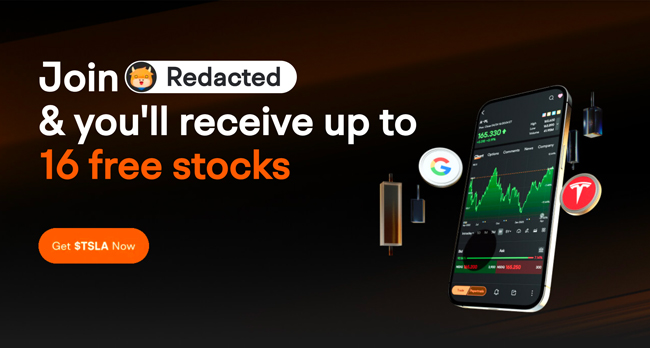 Wow! They've done it again. MooMoo is giving away 15 free stocks plus one Google or Tesla stock! That's 16 total! So why wouldn't you grab these free stocks even if you never do anything else with the account? Great question!
MooMoo is a beautifully designed trading platform that makes trading simple and intuitive. MooMoo has a ton of extra bells and whistles you can't find on other exchanges like FREE level 2 quotes, earnings calendars, news alerts and more. Right now when you open a free account, make your initial deposit and you can claim 16 FREE stocks with this link. So yes 16 total free stocks!


Day of Disruption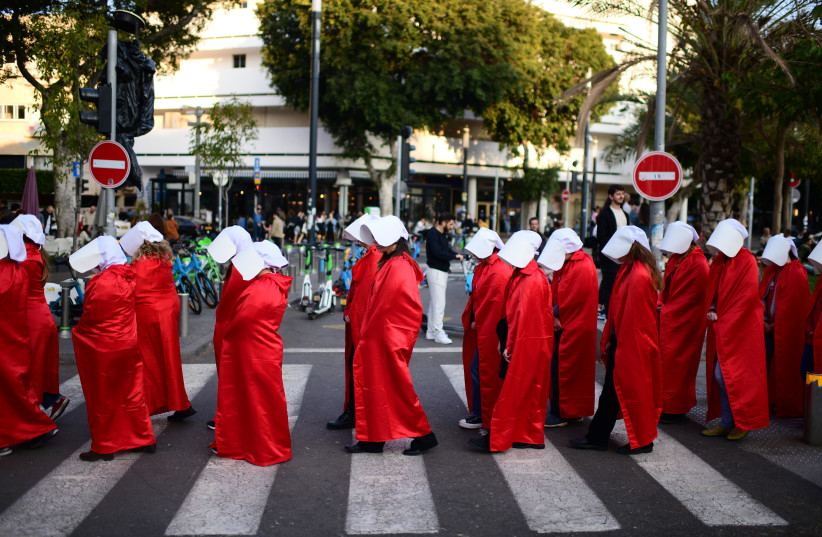 Photo credit: jpost
Today has been declared a "Day of Disruption" Is Israel with protestors blocking roads and airport routes.
The movement is in protest to a new reasonableness standard bill. It passed in its first reading on Monday night. The bill hands more power to politicians by preventing courts from reviewing legislation according to the "reasonableness standard." Currently, courts can review decisions by elected officials according to this standard but if this bill becomes law, they would no longer be able to do this.
Protestors came with signs that said "Welcome to Gilead" and "Blessed be the fruit" in reference to the book The Handmaid's Tale.
Is this a precursor to a revolution or a protest that the government will be able to weather?


Is Fitness Extreme?
credit: Yarn Memes
Fitness is now considered a far-right hobby? Sorry but lol.
MSNBC says that the far-right is obsessed with fitness and that the desire to be healthy is associated with white supremacists. Ironically, they admit that white supremacist groups do breed in Ukraine, Canada and France and that one of their commonalities is a "shared obsession with the male body, training, masculinity, testosterone, strength and competition."
So now we can admit that Ukraine has been infiltrated by extremists? I thought we were ignoring that part.
But framing fitness around extremism seems itself extreme. Especially when you consider this best-selling book called "Fat Talk" which literally says that there is NO negative pathology associated with obesity and that any effort to lose weight or eat healthy is anti-fat bias that can be associated with misogyny, racism and transphobia. Read my full review here of this truly whack book.
Is it healthy for us to politicize health? Shouldn't optimal health be the one thing we leave out of politics for the collective good? Good grief, what won't the media politicize these days?


News By The Numbers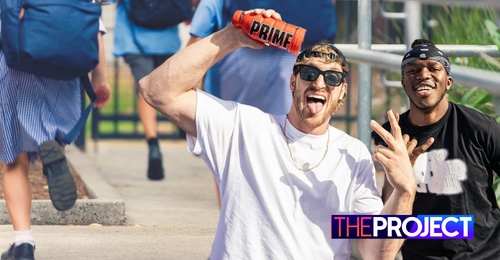 credit: The Projec
6. That is how many cans of Coke you would need to drink to reach the caffeine equivalent of one bottle of Prime. It is also the equivalent of two Red Bulls. U.S. lawmakers are asking the FDA to look into this.
36%. That is how many payment transactions are cashless in Japan, up from 15% a year ago. Circulation of coins has dropped drastically in Japan since banks started imposing fines on people who deposit a large number of coins.
$1.9 billion. That is how much SVB Financial says that the U.S. FDIC has kept from it since taking control of Silicon Valley Bank in March. They are suing to recover it.


What's Trending?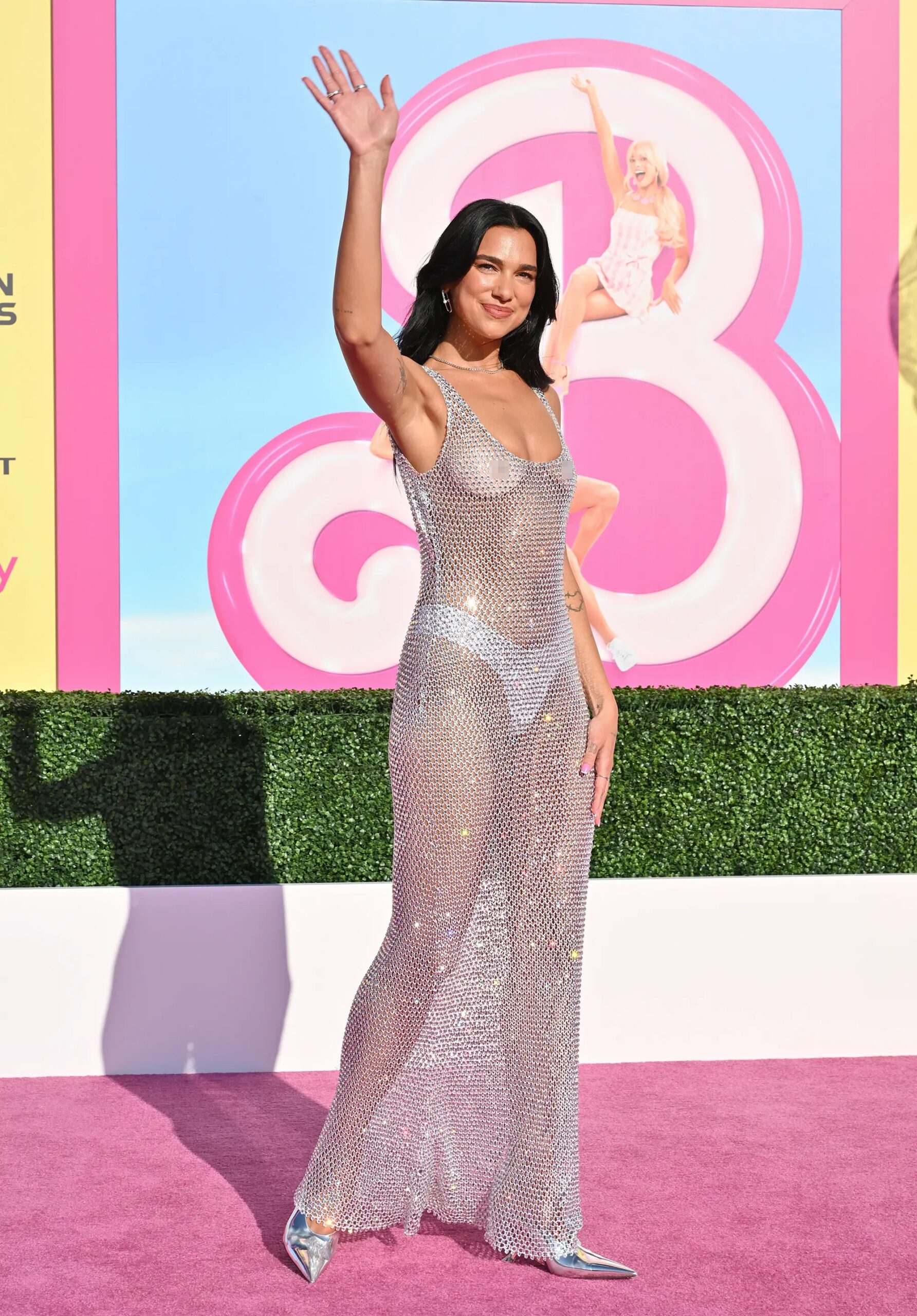 credit: FilmMagic
Dua Lipa is trending for wearing this dress to the Barbie movie premiere. You can see her nipples because that's kind of where we're at as a society.
Larry Nasser is trending because he was stabbed while he was in prison at least six times. He is reportedly in stable condition.
Stuart Hogg is trending because he announced that he is retiring from rugby.


SUPPORT INDEPENDENT JOURNALISM!
Click here to go to our store to grab some of our exclusive Merchandise.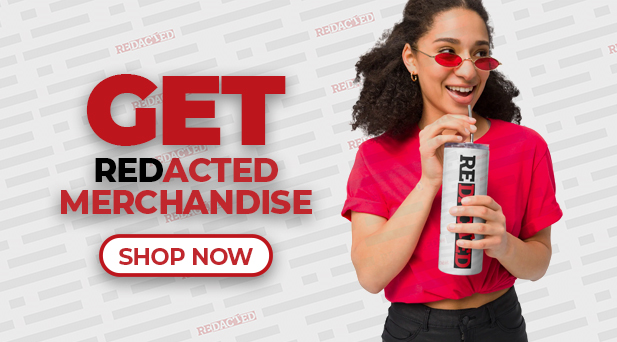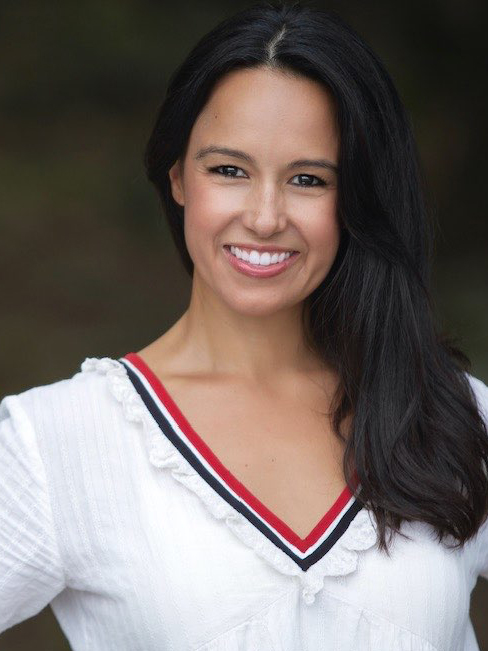 This newsletter is written and researched by Natali Morris.
Please feel free to reach Natali at

[email protected]


for any editorial feedback.