| TOGETHER WITH | |
| --- | --- |

Happy Friday.
Norway is warning residents to stay away from Hvaldimir, the Russian spy whale. The whale was first spotted in the area wearing a camera harness labeled "Equipment St. Petersburg." They think he was probably from a marine sanctuary where he was being trained to play with children for therapy purposes. But he could also be a spy! The warning is for the whale's safety because he is overly friendly.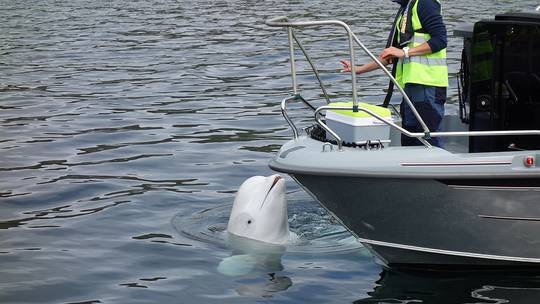 credit: wikipedia
In Case You Missed It. 
😳 Google has removed a game called "Slavery Simulator" from the app store after public outcry. The game allowed users to buy and sell slaves and torture them.
🎮 Sony unveiled a handheld gaming device to go up against the Nintendo Switch. It is called Project Q. Early reports say it needs WiFi in order to stream your games from a main PS5 console. So no leaving the house with it.
🇮🇱 Israel claims to have shot down a drone from Lebanon.
💸 The U.S. says it is close to a deal on the debt ceiling.
🇭🇺 Hungary will build a new nuclear power plant with help from Russia.
💉 A new federally funded study admits that the Covid vaccine is a health risk for children.
🇰🇪 More than 80 people in Kenya have died from what officials think may be a form of "violent malaria."
📺 You can watch Redacted's full live show right here.


| | | | |
| --- | --- | --- | --- |
| | Gold | $1,953.1 | |
| | | | |
| --- | --- | --- | --- |
| | Silver | $23.06 | |
| | | | |
| --- | --- | --- | --- |
| | Bitcoin | $26,461.33 | |
| | | | |
| --- | --- | --- | --- |
| | Dow | 32,764.65 | |
| | | | |
| --- | --- | --- | --- |
| | S&P | 4,151.28 | |
| | | | |
| --- | --- | --- | --- |
| | Nasdaq | 12,698.09 | |
*Stock data as of market close, cryptocurrency data as of 5:00pm AM.


The Lead: Ukraine Attacks Inside Russia… Again
credit: telegram
Ukraine is reportedly striking inside Russian borders again in at least two incidents.
An office building in Krasnodar was hit by what the city claims are Ukrainian drone strikes. No one was killed. Russia says it shot down another Ukrainian missile over the Rostov Region.
President Zelensky claims that Russia struck a hospital early Friday, killing one person and injuring at least 15 others in the city of Dnipro. That city has been under Russian control since March of 2022 so why would Russia target a hospital in an area it has controlled for over a year? Russia has not responded.
Local reports say it was a Ukrainian drone that struck the hospital. Eyewitnesses also posted videos showing separate drone attacks on a nearby cell phone tower company and residential building.
Ukrainian President Zelensky said recently that Ukraine did not have the weapons to attack inside Russia and promised President Biden that his forces would not do that. So where is this equipment coming from? The U.S. State Department was asked about images showing American equipment being used in a recent attack on Belgorod. The spokesperson said he was "skeptical"about that. Maybe he should look into that, huh?
Meanwhile, the Wall Street Journal published a report about the recently lost battle of Bakhmut. They confirm what independent media has been saying all along: Ukraine is sending untrained men to die in this battle while refusing to attend peace talks.
Just a reminder: Ukraine is fighting to re-capture an area that they have been torturing since 2014. This region asked Russia for help, voted to become a part of Russia, and Ukraine is sacrificing untrained men to get it back. Peace talks would mean leaving the borders as is so the dying would stop. Peace talks now!


The U.S. is Building More Military Bases In the Middle East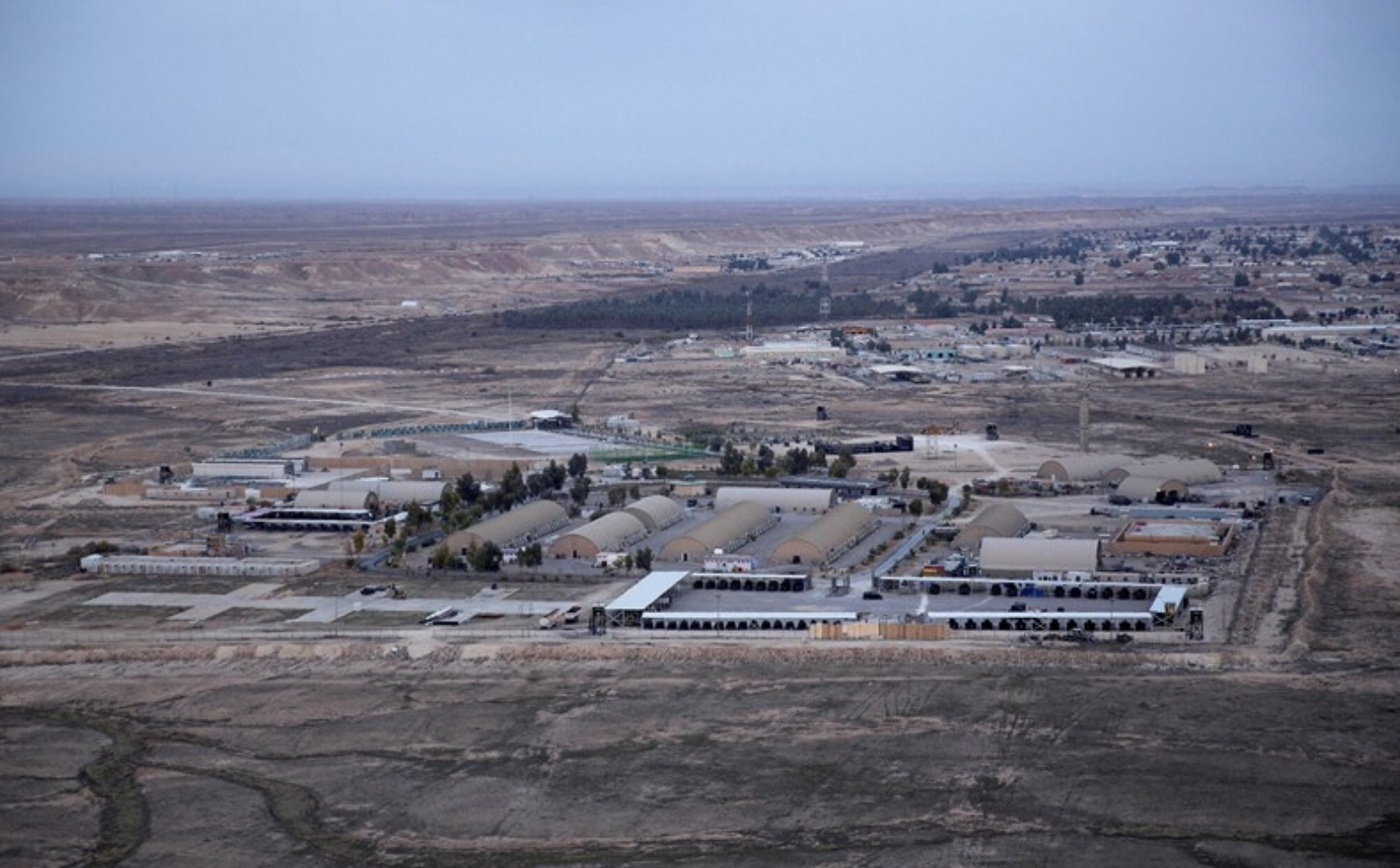 credit: ap
The U.S. is said to be building a new military base in Iraq and Syria. How can they build a new base in Syria when the Syrian government believes their presence is an illegal occupation??
The military is said to be building a second base in the northern province of Raqqa to add to the 24 U.S.-military sites in eastern Syria. The U.S. claims to be in Syria to fight ISIS but ISIS does not hold any significant territory and the Syrian government has said that they can fight ISIS on their own.
Syrian President Bashar al-Assad was recently welcomed by the Saudi Crown Prince Mohammed bin Salman. The West will absolutely freak out about this alignment but does it mean that Syria will soon be empowered to kick the U.S. out?
In Iraq, the U.S. is looking at building a second military base in the western region of Al-Anbar. This region is not known to have any problems with terror attacks but it does have plenty of oil.


REAL, GOOD FOOD FOR DOGS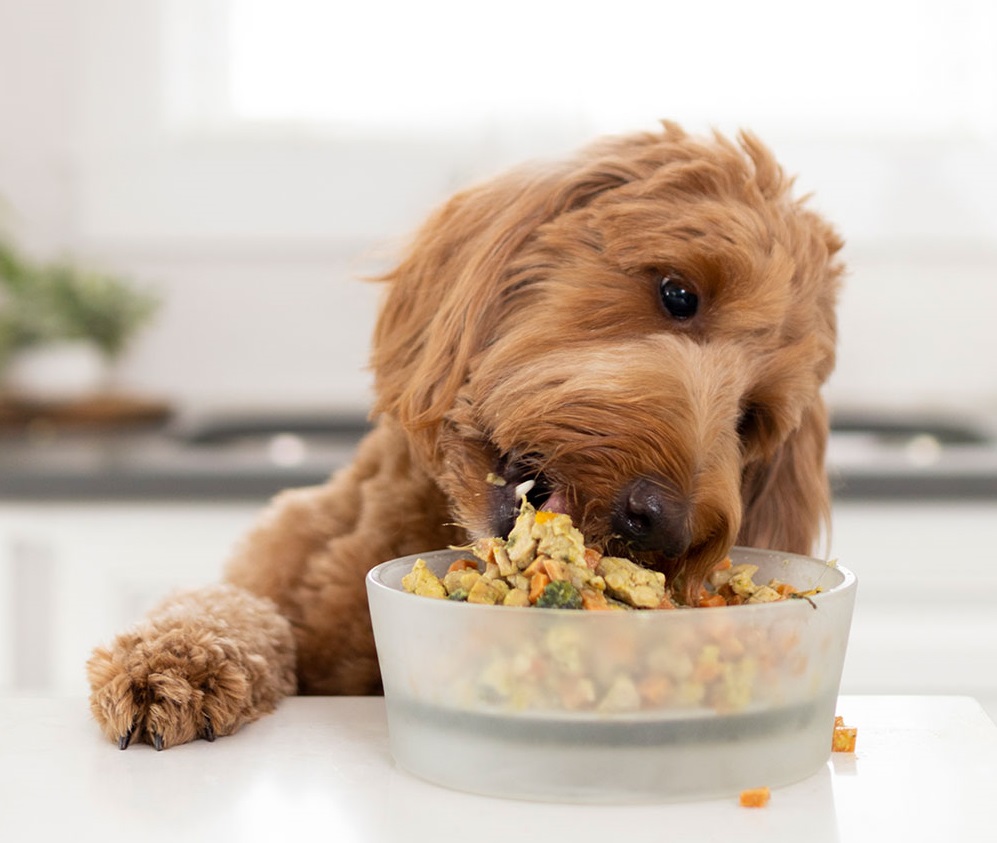 MADE WITH FRESH, WHOLE INGREDIENTS 
Your pet's a member of the family–don't feed them like they're in the dog house. Give them Nom Nom.
Nom Nom delivers fresh dog food with every portion personalized to your dog's needs, so you can bring out their best.
Nom Nom's made with real, whole food you can see and recognize, without any additives or fillers that contribute to bloating and low energy.
Nom Nom's already delivered over 40 million meals to good dogs like yours, inspiring millions of clean bowls and tail wags. Go to TryNom.com/redacted.


Respecting Your Elders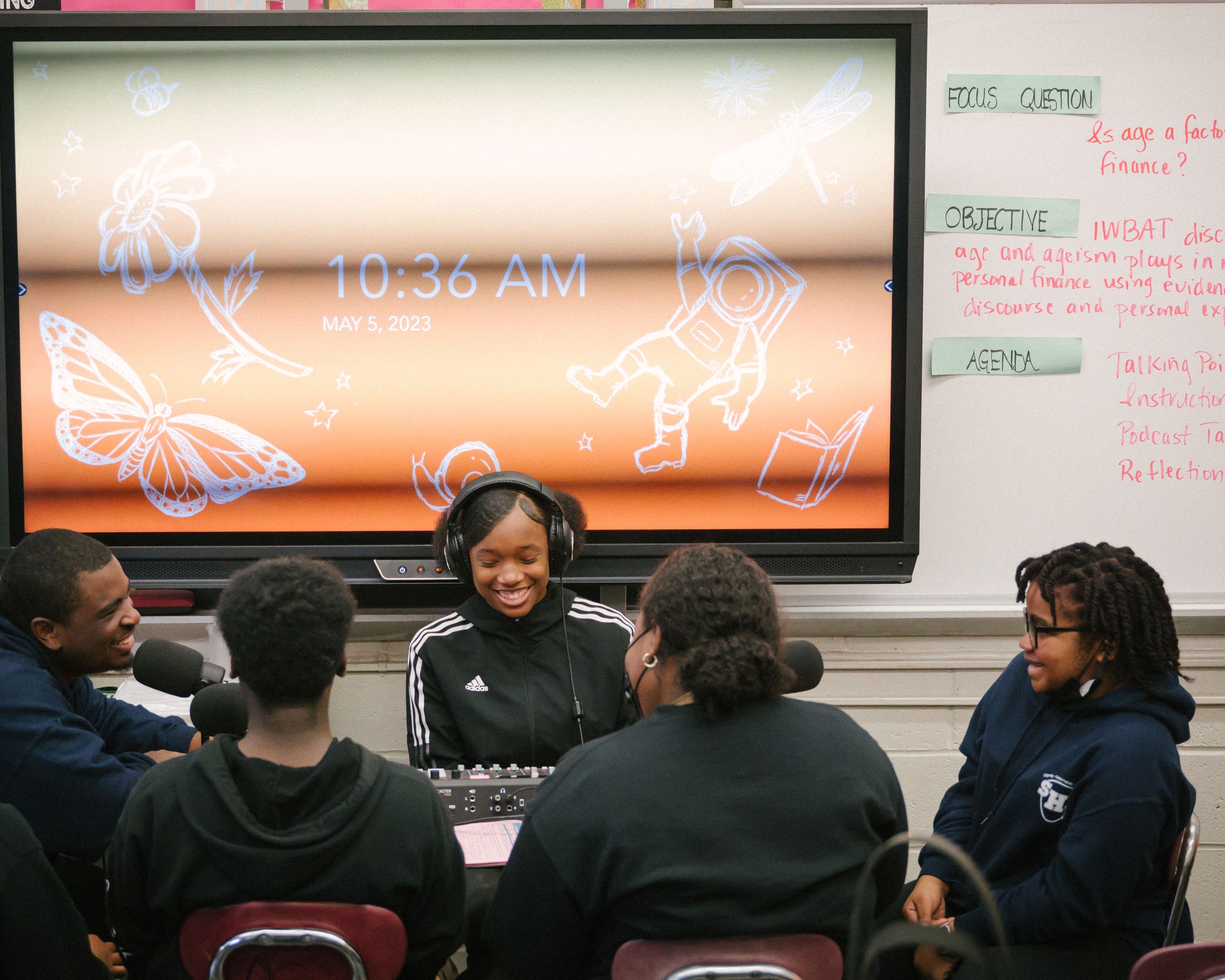 credit: wsj
Schools in New York are teaching students how to relate to older generations. This is a class in New York public schools.
According to the curriculum, you don't call elderly people "seniors." You call them "older adults." And you don't think of older people as evil just because they're older. Like the Evil Queen in Snow White or Maleficent in Sleeping Beauty. And you don't assume that an older person has a fragile body. In some exercises, students are shown videos of elderly people doing exercises that even the teens themselves cannot do. Take that whippersnapper!
This course is being offered in the economics curriculum. It's not a terrible idea given that teenagers today will live in a world with more elderly people than ever before due to the Birthgap.


What's Trending?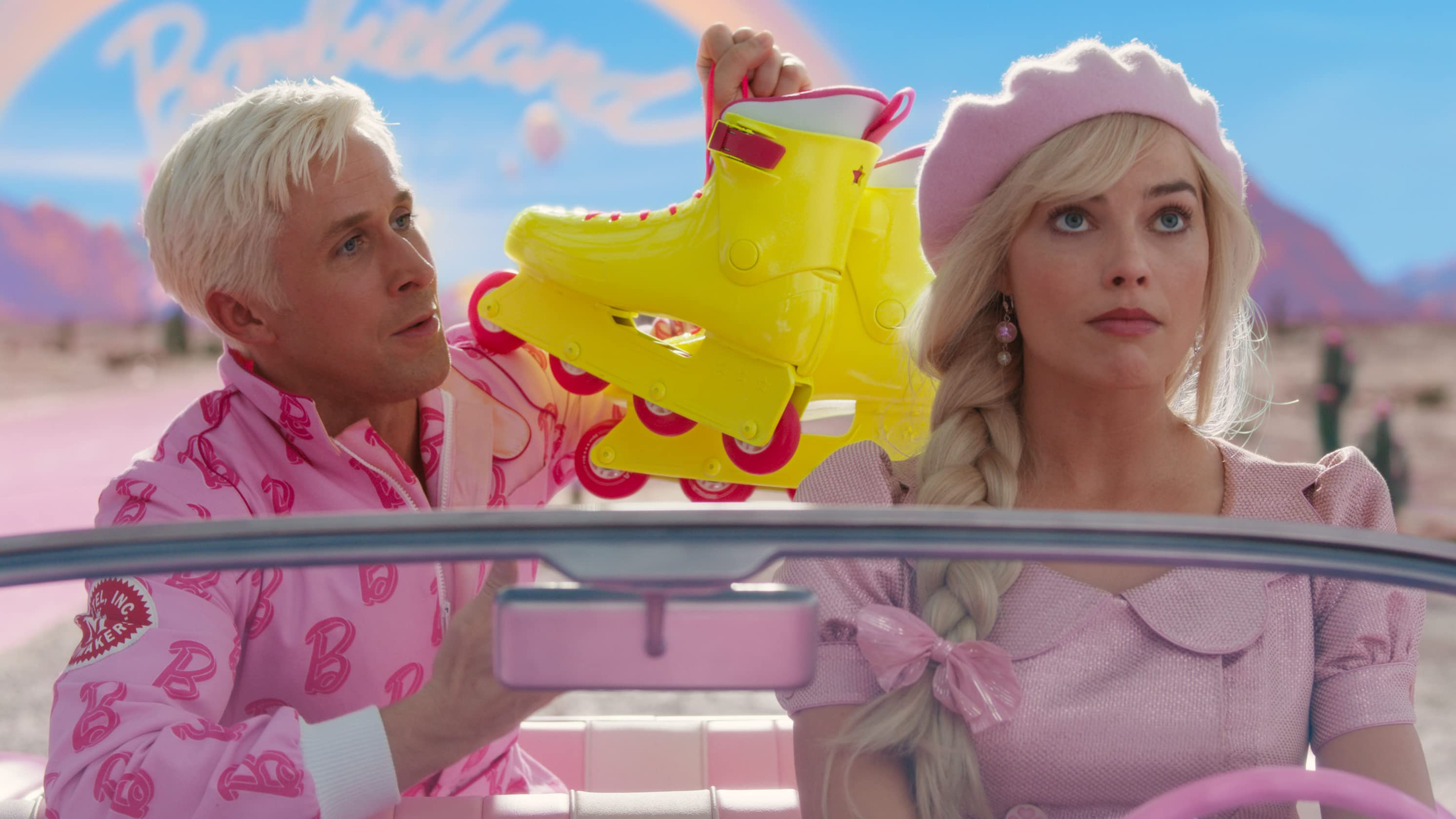 credit: imdb
Barbie Trailer is trending because the trailer for the upcoming Barbie movie was released. The movie comes out in July.
Arnold Schwarzenegger is trending because his new Netflix show called Fubar was released. He plays a 65 year-old man of action but the actor is actually 75 years old.
Kanye West is trending for wearing this on an outing to get ice cream.


News By The Numbers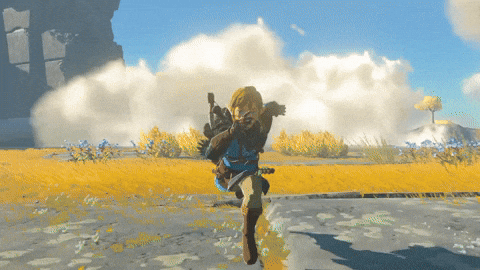 25%. That is how much shares of Nvidia jumped on Thursday on speculation that demand for the company's chips would soar due to artificial intelligence. A good excuse to use Link jumping as a visual.
27C. That is how hot it may get in the U.K. in June due to a predicted heat wave. That's hot for the U.K. It is about 80F.
£385. That was the fine given to TikTok "menace" Bacari Bronze O'Garro for being an idiot and harassing innocent people. He was banned from social media but it appears he's back with a fresh new account.


Man Exposed Himself to Kids… and Then This Happened
credit: twitter
A video of a transgender person being beaten by police in Italy is causing outrage. The police were responding to reports of the man exposing his genitals to an elementary school.
Parents of an elementary school called the police because the man was exposing his genitals as children were lining up for class Wednesday morning. After police detained him, he used hairpins to inflict wounds on himself and yelled that he was trying to give the officers AIDS. When they pulled over to get him to stop that, he attacked the police and tried to run.
In the video, police pepper spray the man and demand he lay down. When he refuses, they strike with a baton and detain him. The police have opened an investigation into the incident.
As Twitter users call this violence against transgenderism, Twitter has fact-checked the video with this context: "This incident took place in Milan, Italy on May 24. The transgender individual being subdued by police had been reported after exposing his penis to school children and threatening to infect people with HIV. He then violently attempted to evade arrest."


SUPPORT INDEPENDENT JOURNALISM!
Click here to go to our store to grab some of our exclusive Merchandise.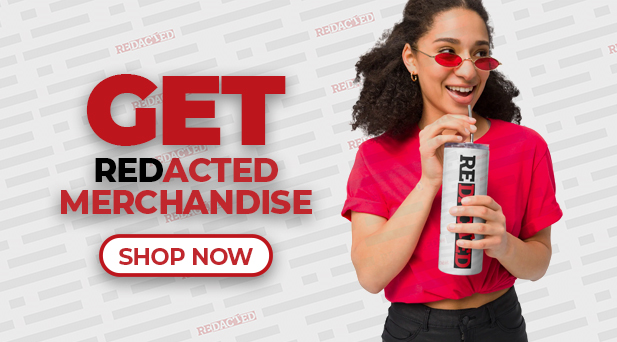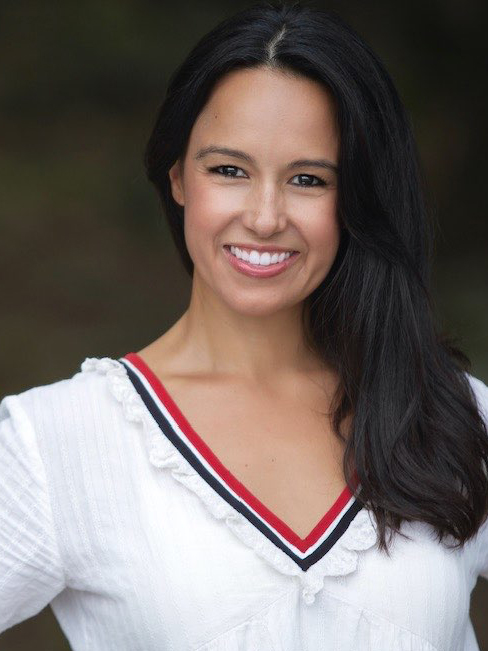 This newsletter is written and researched by Natali Morris.
Please feel free to reach Natali at

[email protected]


for any editorial feedback.