| TOGETHER WITH | |
| --- | --- |

Happy Monday.
Possession of laughing gas will now be a criminal offense in the U.K. Nitrous oxide, or NOS as the kids call it, is one of the most-used drugs in the UK by 16 to 24-year-olds. It's no laughing matter!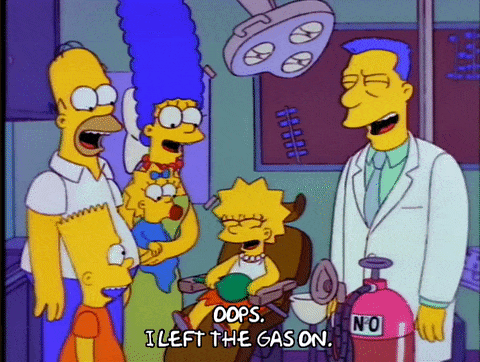 credit: giphy
In Case You Missed It.
💻 Intel founder Gordon Moore died at the age of 94. He was best known for Moore's Law, which predicted that technology (specifically the number of transistors on a microchip) would double every 18 months while the cost would go down.
🇩🇪 Germany is bracing for massive transportation strikes due to failed union negotiations.
🇫🇷 Protests in France raged on through the weekend but these images of a couple still dining and enjoying their wine has gone viral. C'est la vie!
🇷🇺 Russia says that it will station nuclear weapons in Belarus.
🇪🇬 Egypt has signed a $2 million deal with China to build a steal and iron factory.
📚 The U.S. House of Representatives passed the Parents Bill of Rights Act, a bill designed to let parents know about school curriculum and library materials. It will not likely pass the Senate.
🏦 First Citizens Bank will buy up the majority of collapsed Silicon Valley Bank.


| | | | |
| --- | --- | --- | --- |
| | Gold | $1,967.51 | |
| | | | |
| --- | --- | --- | --- |
| | Silver | $23.00 | |
| | | | |
| --- | --- | --- | --- |
| | Bitcoin | $27,836.18 | |
| | | | |
| --- | --- | --- | --- |
| | Dow | 32,237.53 | |
| | | | |
| --- | --- | --- | --- |
| | S&P | 3,970.99 | |
| | | | |
| --- | --- | --- | --- |
| | Nasdaq | 11,823.96 | |
*Stock data as of market close, cryptocurrency data as of 5:00pm AM.


The Lead: Israeli Government Verges on Collapse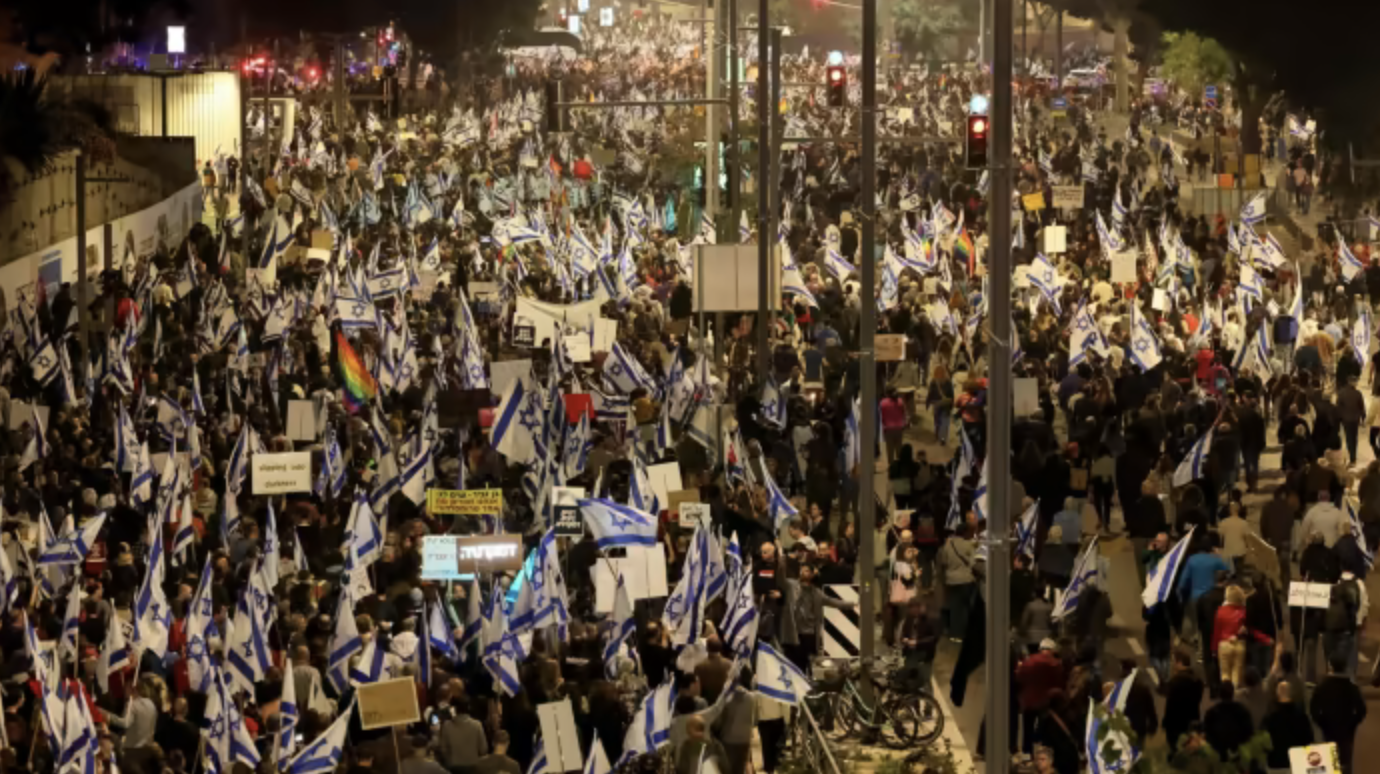 credit: getty
Major upheaval in Israel this weekend as massive protests raged demanding the resignation of Prime Minister Benjamin Netanyahu. President Isaac Herzog has asked the Prime Minister to "halt the legislative process immediately," referring to the judicial overhaul that prompted the protests.
On Sunday, Netanyahu fired his defense minister, stoking the already enraged protestors who blocked a main highway and lit bonfires. The minster, Yoav Gallant, had attempted to intervene in Netanyahu's efforts to overhaul the judiciary system in Israel. Protests have been raging against this for weeks but the loss of Gallant as an ally made it worse.
Netanyahu has been working to seize greater control over the selection of Supreme Court justices and restrict the court's power over the Knesset, or the general legislature.
Gallant said this on Sunday: "The rift within our society is widening and penetrating the Israeli Defense Forces," causing "a clear and immediate and tangible danger to the security of the state. I shall not be a party to this."
Universities and other businesses have called for a strike to begin today.


Is China The New Peace Broker?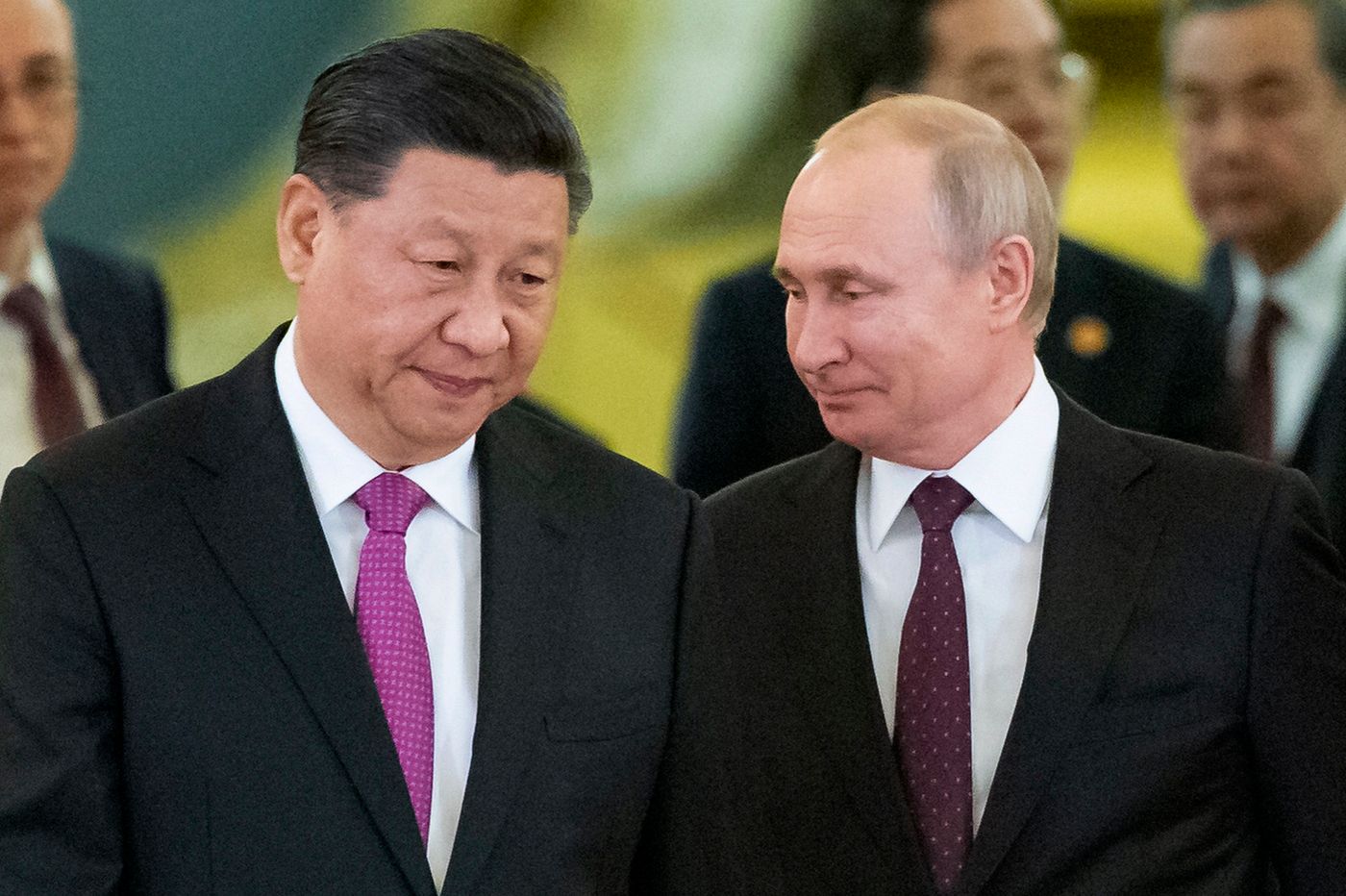 credit: ap
A group of world leaders are meeting with China in order to discuss peace talks between Russia and Ukraine. This could signal a move away from the U.S. as a major player in this conflict – a missed opportunity if ever there was one.
Spanish Prime Minister Pedro Sánchez will meet with Chinese President Xi Jinping this week. He said that he is "grateful for President Xi's invitation. It is important to know his position on peace in Ukraine and to convey to him that it will be the Ukrainians who establish the conditions for that peace."
Brazilian President Luis Inácio Lula da Silva will also meet with China this week and propose a "peace club" with China to mediate an end to the conflict in Ukraine.
French President Emmanuel Macron will go to China next week and he is bringing along European Commission President Ursula von der Leyen who will give a speech on Thursday to lay out the nature of the EU's relations with China. Could it be a break with the U.S. line in the sand?
In response to all of this diplomacy, the U.S. has doubled down on the message that a ceasefire is unacceptable. This message is complicated by the fact that Ukraine has admitted that it is out of weapons.


Unbox Your Dream Backyard

It's everything you need to get that lush lawn you've dreamed of.
Sunday is everything you need to get the lawn you've dreamed of.
This Spring, go to GetSunday.com/Redacted and enter your address to get a customized plan created just for your lawn.
No trips to the store or hauling heavy bags since they ship straight to your home.
You just need a hose to apply Sunday. You can fertilize your whole lawn in less time than it takes to watch an episode of your favorite TV show. Full-season plans start at just $109, and you can get 20% off when you visit GetSunday.com/Redacted at checkout!


The U.S. Faces a Dead Battery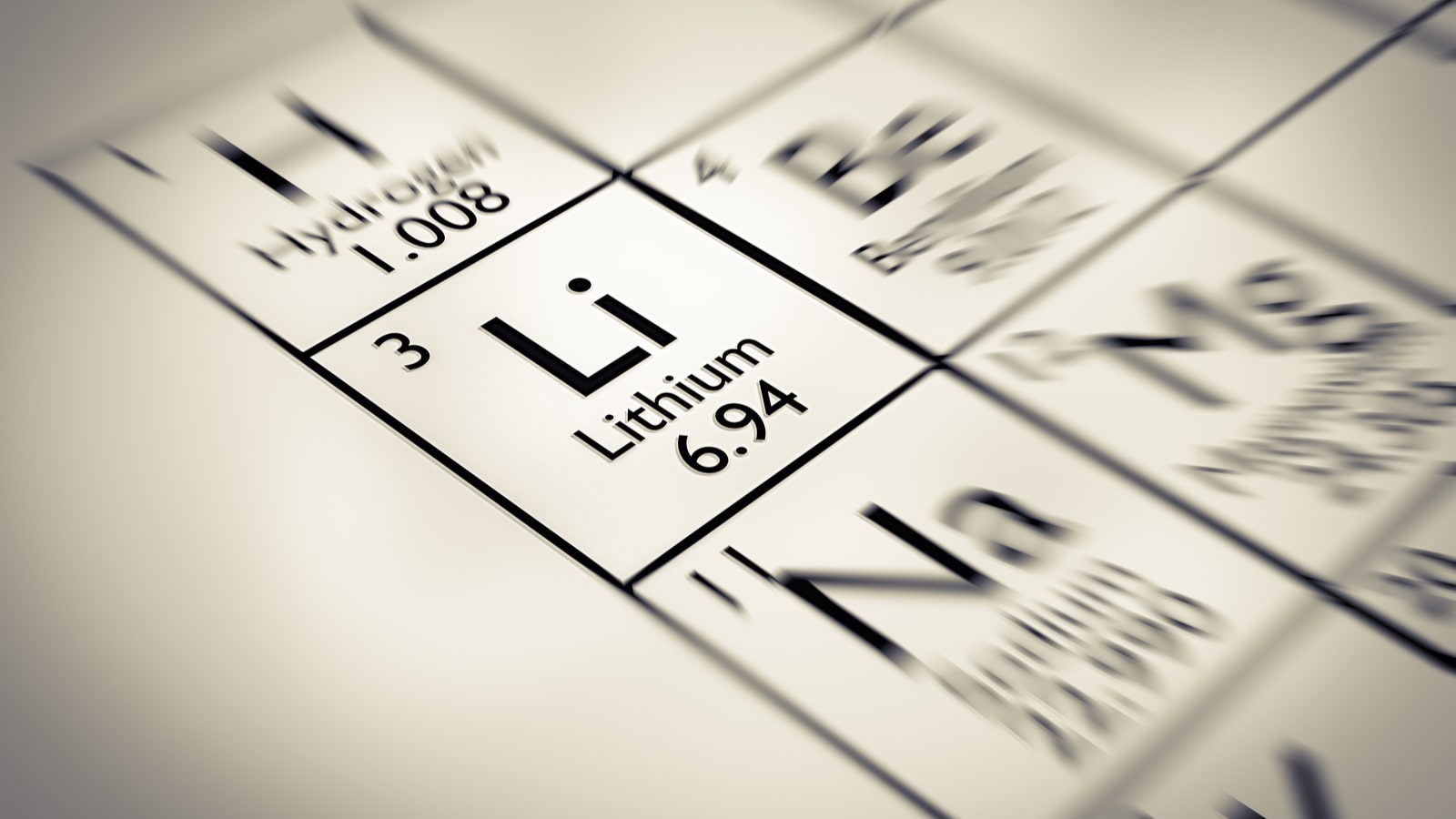 credit: getty
South American countries are seeking to create an organization like OPEC but for lithium, a major component in the electronics you are using to read this newsletter.
Bolivian President Luis Arce expressed interest in joining a lithium policy group with other Latin American countries, including Mexico. He hinted that a group like this is necessary to prevent the U.S. from subverting the market the way it does with oil and gas.
"We don't want our lithium to be in the Southern Command's crosshairs, nor do we want it to be a reason for destabilizing democratically elected governments or foreign harassment," President Arce said. ""We must be united in the market, in a sovereign manner, with prices that benefit our economies, and one of the ways, already proposed by (Mexico's) President Andres Manuel Lopez Obrador, is to think of a kind of lithium OPEC."
According to Reuters, "Bolivia has an estimated 21 million tonnes of untapped lithium resources, the most worldwide, in an area of sprawling salt flats delineating the so-called 'lithium triangle' that includes northern Chile and Argentina."
Lithium is used for electronic batteries, pharmaceuticals, aerospace, and other key industries in the modern world. Given how OPEC has woken up to resisting U.S. pressure, there is no reason to believe a lithium OPEC wouldn't do the same.


What's Trending?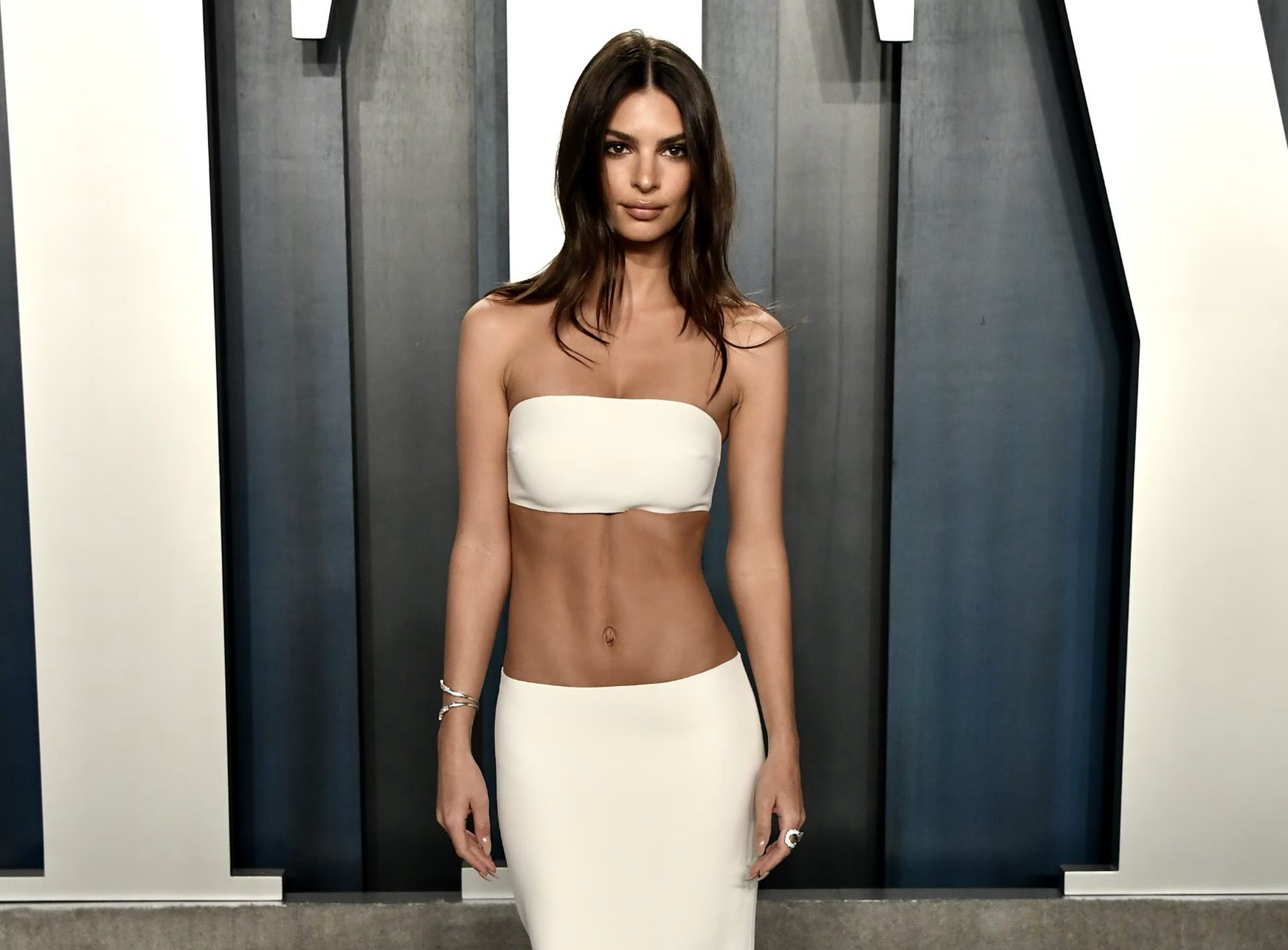 credit: getty
Harry Styles is trending on speculation that he has a new girlfriend, supermodel Emily Ratajkowski.
Brooke Shields is trending because she spoke about whether or not she was ever Michael Jackson's girlfriend. She says she wasn't.
Chabelo is treding, real name Xavier Lopez. He was a Mexican children's comic and he died this weekend at the age of 88.
Holly Holm is trending because she used her Ultimate Fighting win this weekend to speak out about the sexualization of children.


News By The Numbers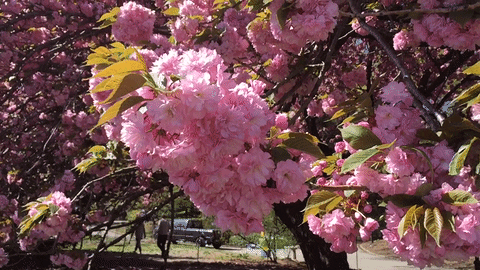 Thousands. That is how many people were stuck in traffic jams in Washington DC this weekend trying to attend the Cherry Blossom Festival.
$10,000. That is how much one man was accused of stealing in wine. He was an employee of a winery in Napa.
76.1 years old. That is the life expectancy in the U.S. Most countries had a life expectancy drop during the first year of the pandemic but a recovery in 2021. The U.S. did not.


Now Digital Blackface is a Thing
credit: giphy
If you are not black, you should not share memes of black people, according to new woke rules of online engagement. If you have done this, you may be guilty of digital blackface. I guess we just did that 👆above.
Digital blackface is when you share a meme of a black person and you are not black, thus appropriating something funny that does not belong to you, so the explanation goes. Because, as one writer explains it, you are not posting these things in the spirit of shared sentiment. No. Instead, you are trying to "embody blackness" and if you're not black, you shouldn't do that.
Many users responded to CNN's reporting of this with memes of black people and Elon Musk gave a 100% to a user telling CNN to STFU.
So just in case you're keeping track of what is wokefully acceptable: Digital blackface or real life blackface? No. Woman-face? A-okay. Got it.


SUPPORT INDEPENDENT JOURNALISM!
Click here to go to our store to grab some of our exclusive Merchandise.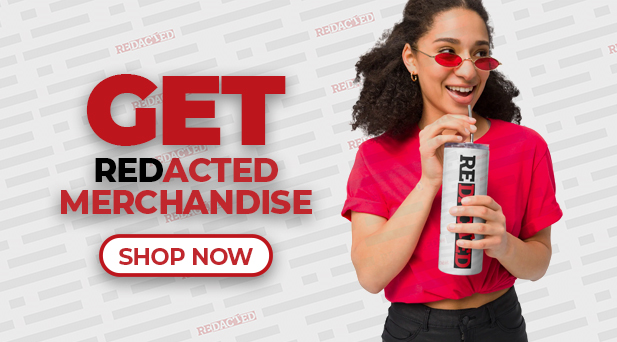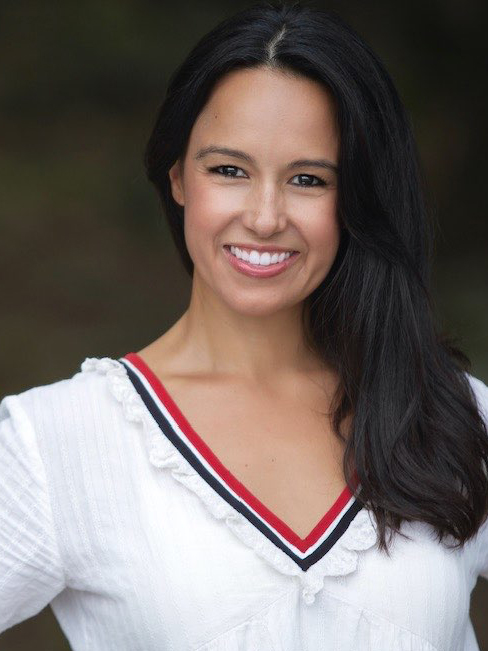 This newsletter is written and researched by Natali Morris.
Please feel free to reach Natali at

[email protected]


for any editorial feedback.