| TOGETHER WITH | |
| --- | --- |

Happy Friday.
The United Nations added the baguette to a list of "intangible cultural heritage" items that should be preserved. We don't often agree with the U.N., but on this, we are united.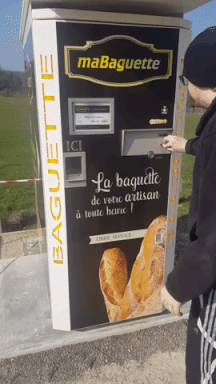 credit: giphy
In Case You Missed It.
👨🏼‍⚖️ Student debt forgiveness in the U.S. will be taken up by the Supreme Court this winter.
🚛 Tesla delivered its first electric semitrailer trucks to Pepsi.
📑 House Democrats finally have former President Donald Trump's tax returns. Now they have to decide what to do with them.
💣 The House and Senate have agreed to increase the 2023 National Defense Authorization Act (NDAA) by $45 billion more than President Biden requested, bringing the military budget to $847 billion!
🚀 The U.S. has authorized a $380 million deal to sell missiles to Finland.


| | | | |
| --- | --- | --- | --- |
| | Gold | $1,799.60 | |
| | | | |
| --- | --- | --- | --- |
| | Silver | $22.66 | |
| | | | |
| --- | --- | --- | --- |
| | Bitcoin | $16,969.66 | |
| | | | |
| --- | --- | --- | --- |
| | Dow | 34,395.01 | |
| | | | |
| --- | --- | --- | --- |
| | S&P | 4.076.57 | |
| | | | |
| --- | --- | --- | --- |
| | Nasdaq | 11,482.45 | |
*Stock data as of market close, cryptocurrency data as of 5:00pm AM.


The Lead: Here Come The Layoffs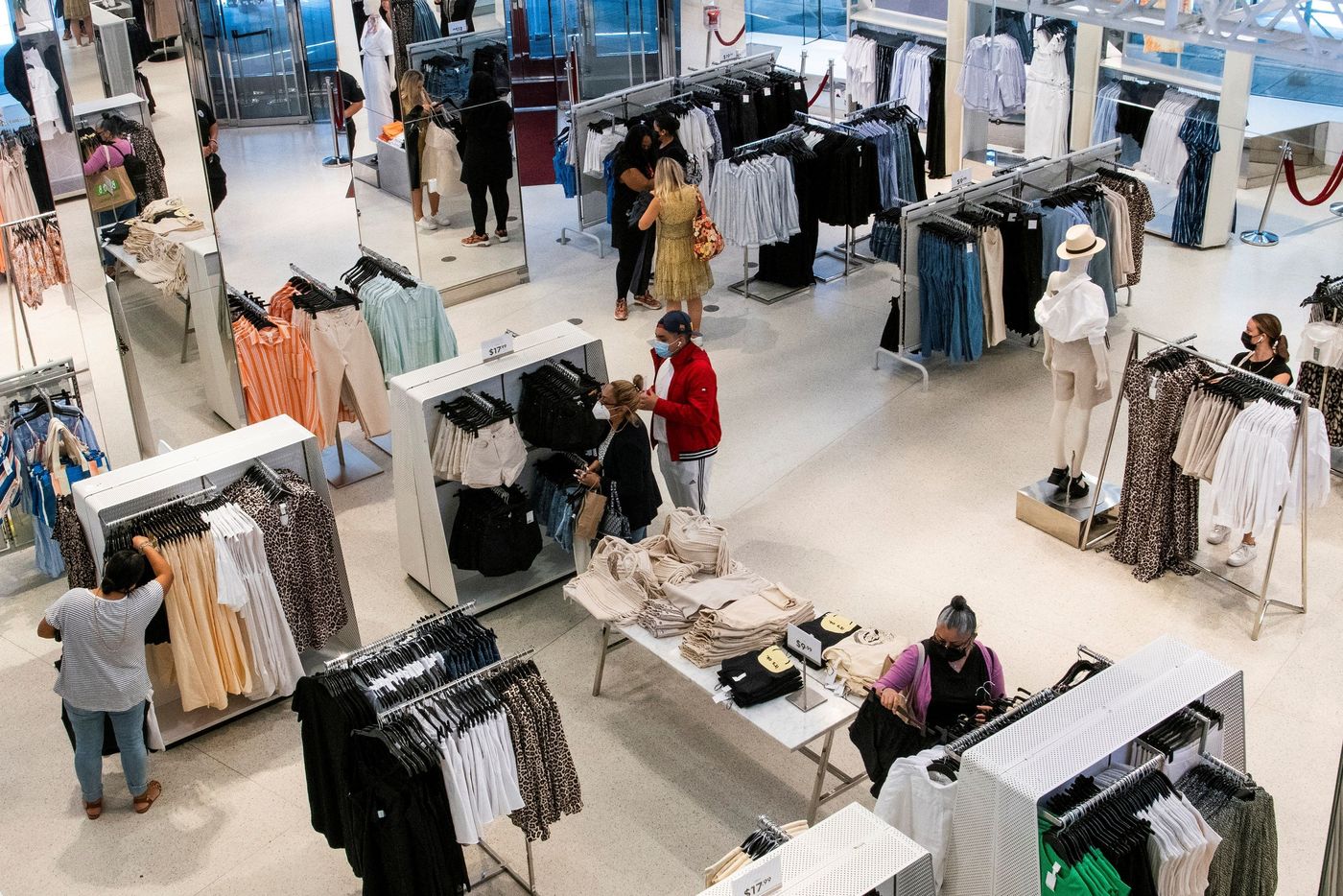 H&M announced layoffs credit: reuters
White-collar workers are being hit with layoffs and cuts to their Christmas bonuses.
Goldman Sachs warned that the "compensation pool will be slashed by a low double-digit percentage." That means bonuses could be down by 15% or more.
Layoffs have hit corporate staff first at DoorDash, Amazon, Facebook, Ford, Walmart, H&M, and more. CNN also announced layoffs that included on-air reporters. Companies that are not laying off are slowing their hiring.
The Wall Street Journal surveyed economists in October and found that experts estimate a 63% chance of a coming recession. If we learned anything from Clark Griswold, let it be this: Now is not a good time to put a deposit down on a pool!


U.S. Meddled in Hungary's Election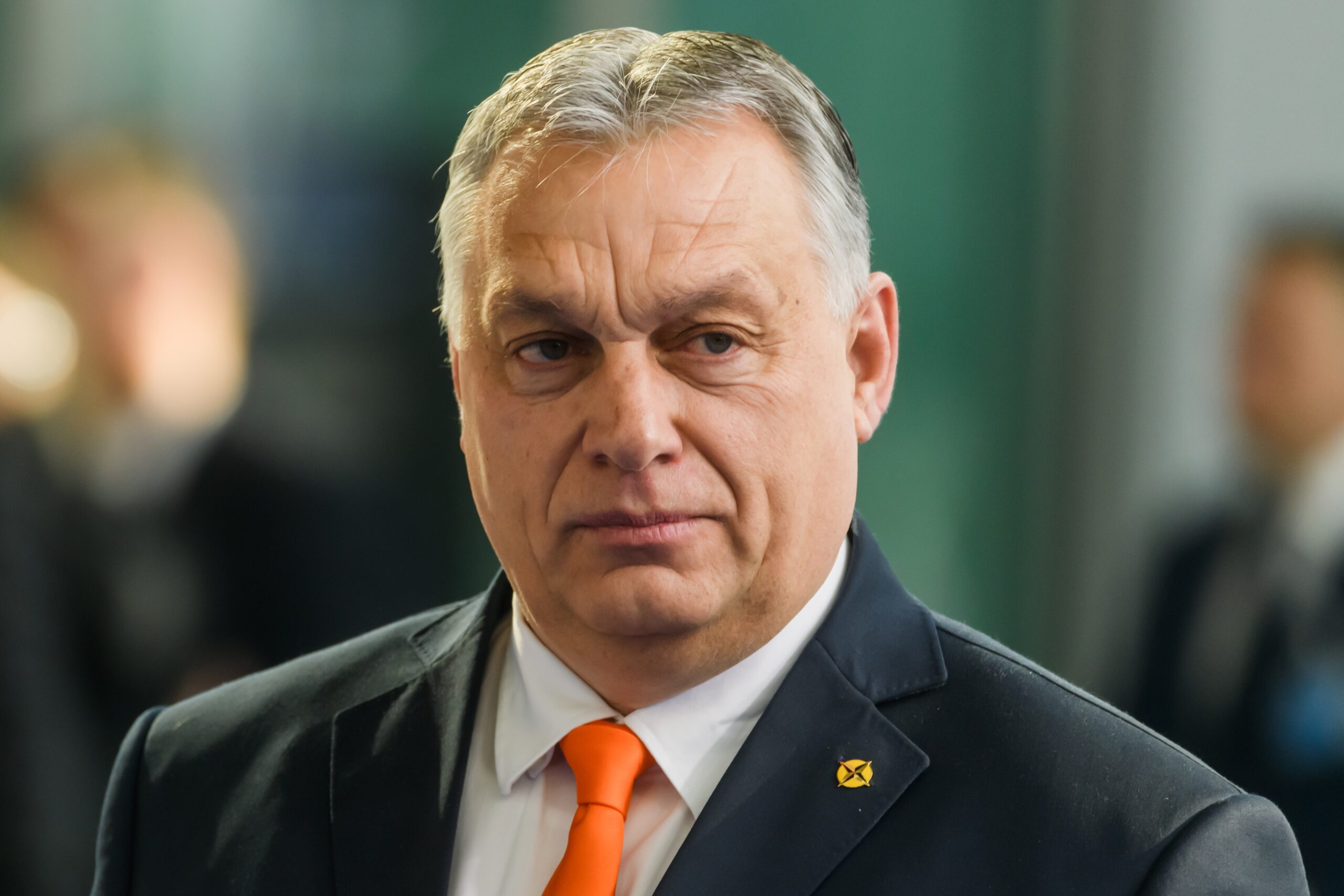 Hungarian Prime Minister Victor Orban credit: shutterstock
Did the United States work to oust Hungarian Prime Minister Victor Orbán? According to recent reports, they did.
Orbán's opposition was the Everybody's Hungary Movement led by Péter Márki-Zay. In a podcast in August, Márki-Zay said that his movement had received money from America through an organization called Action for Democracy.
That is against the law in Hungary and against the law in the U.S. It led to an investigation in Hungary and some of those findings were declassified, showing that the opposition movement received approximately $4.5 million through individuals connected to Action for Democracy. The connection to the U.S. is still unclear, though.
As the Daily Sceptic points out, "This scandal may fizzle out into nothing: an anti-conservative organisation in one country donated money to an anti-conservative organisation in another, and did so through the proper legal channels. On the other hand, it may prove to be America's latest attempt to remove a government of which it disapproves – and in a NATO member state, no less."


Time To Move Into Precious Metals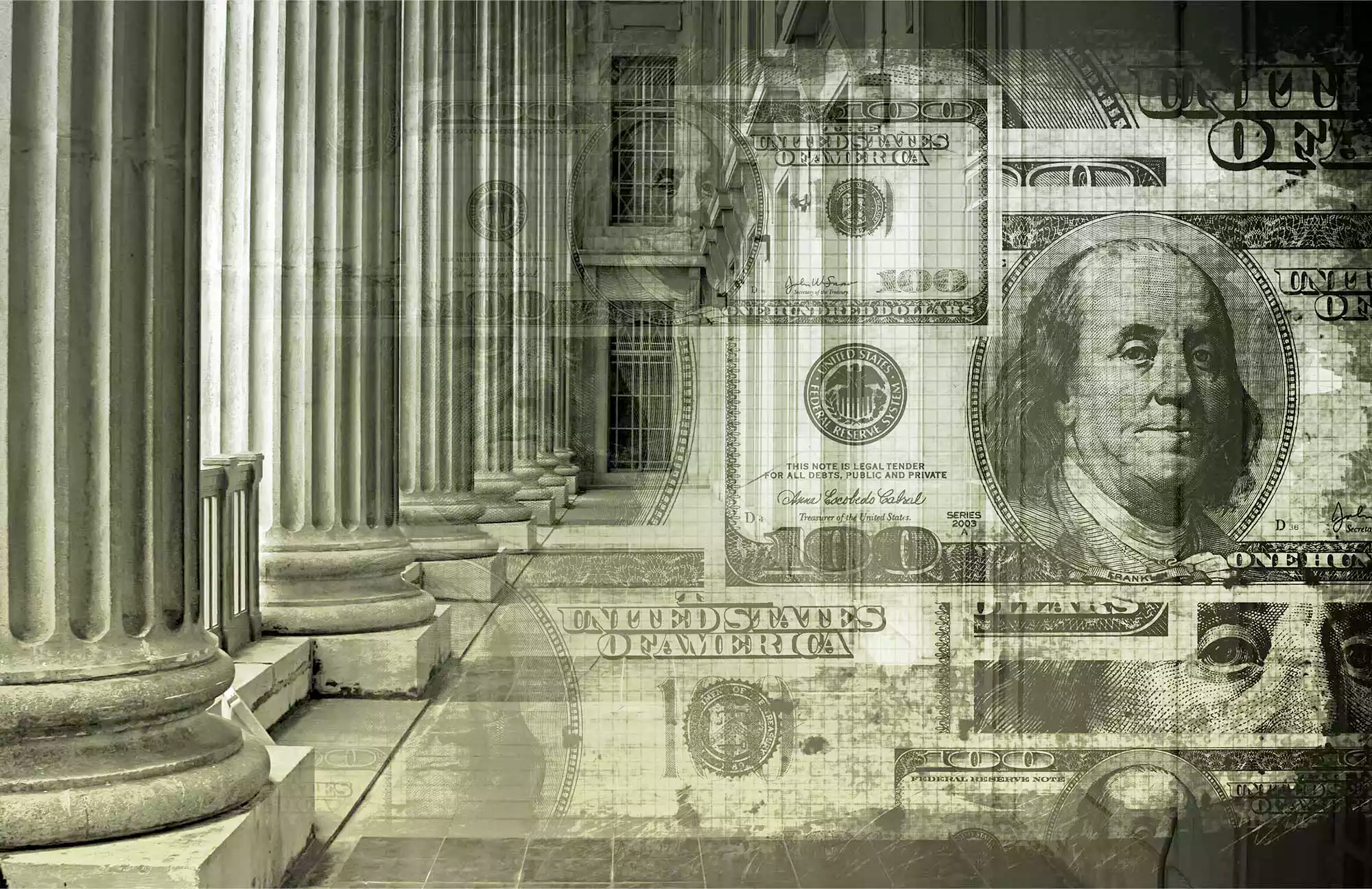 America's largest precious metals company is ready to help.
Inflation is leveling off thanks to better than expected CPI numbers a few weeks ago and that means the value of the US dollar is on the decline. Before Thanksgiving investors started pouring back into precious metals on the good news. If you have your retirement in a dollar format, then it will continue to lose value every day that it's there in a bank. It's time to move some of your retirement into gold and silver and away from government currencies.
Gold and Silver have sustained for over 4,000 years while every government currency in world history has collapsed. Every one of them. Will this time be any different? Of course not.
Right now, you can get a FREE gold kit and learn how gold and silver can help you protect your family against these central banks. Visit LearRedacted.com right now to get your TOTALLY FREE Gold Kit and start taking action today.


Well, I Didn't Have This on My 2022 Bingo Card

credit: infowars
Kanye "Ye" West broke the internet, as the saying goes. The rapper is pretty much the only thing that is trending today after he wore a mask during a three-hour interview with Alex Jones on Infowars on Thursday.
He was asked to explain his recent inflammatory Tweets about Jewish people, and he went on to say more inflammatory things about Jewish people. He also said nice things about the number one enemy of Jewish people, Adolph Hitler.
"I like Hitler," he said. "Every human being has something of value that they brought to the table, especially Hitler. How about that one?"
Well…I don't know about that one. I *think* what he is trying to say is that thinking in absolutes is dangerous but..well, maybe it's dangerous to parse out value from this diatribe. If he had any valuable points, they were lost to the controversy. At one point he brought out a net and a bottle of Yoo-hoo and pretended it was Israeli Prime Minister Benjamin Netanyahu and had a conversation with them.
Many people are watching for what happens to Ye in the fallout of these comments. He claims that the IRS has frozen his bank account and owes him $50 million in taxes. He was also suspended from Twitter.
As Edward Snowden pointed out on Twitter, I don't think this interview will win him the White House.


What's Trending?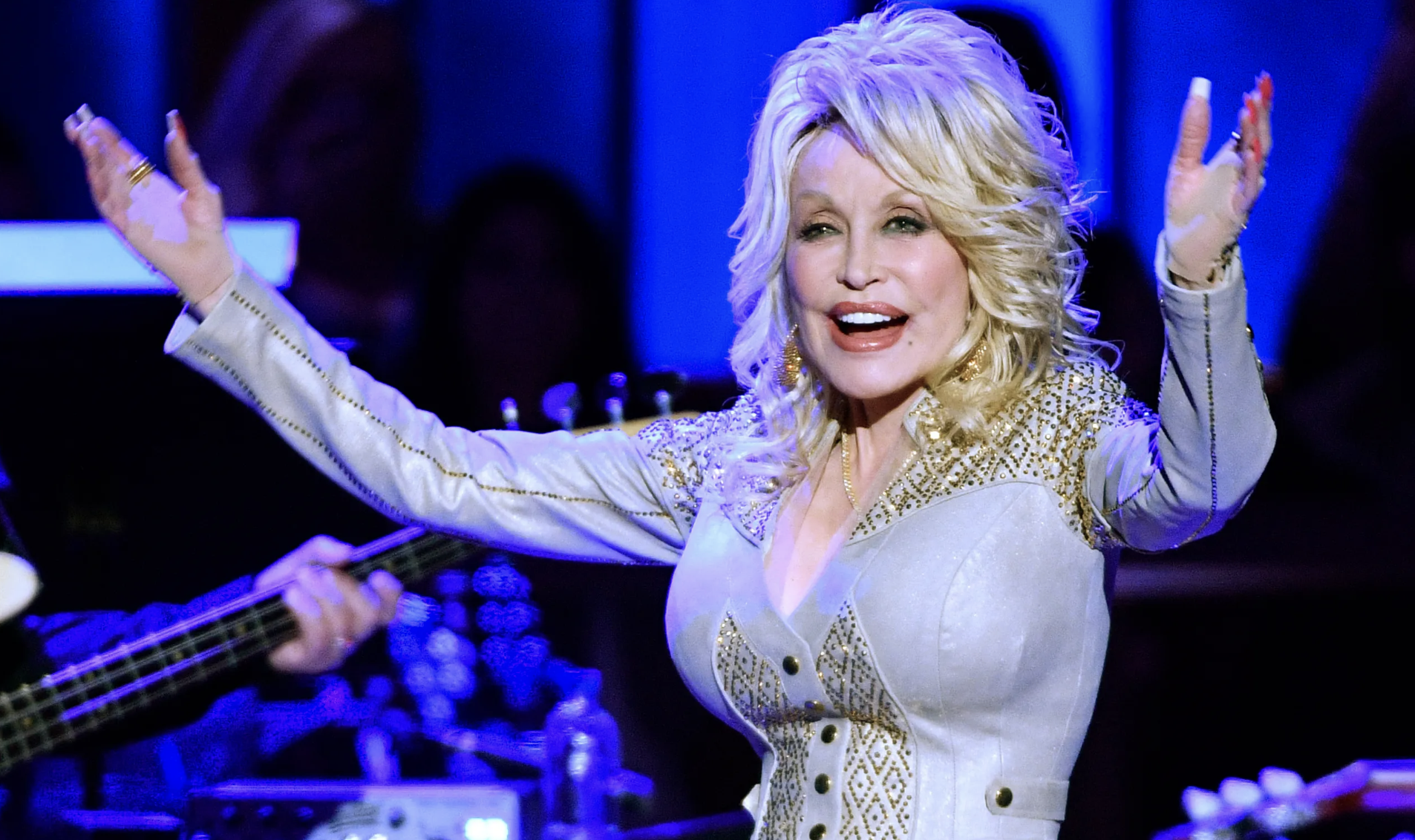 credit: tennessean
Dolly Parton is trending because she announced an upcoming album in which she will cover classic rock tunes from Prince, The Rolling Stones, Led Zeppelin and more. She was recently inducted to the Rock and Roll Hall of Fame and she said she wants to live up to the hype given she's never considered herself a rock and roll singer. So why not now?
#HarryandMeghan are trending because they released a trailer for their upcoming Netflix documentary, conveniently during the Prince and Princess of Wales' visit to the U.S.
"Good Morning America affair" is trending because two anchors of the morning show, Amy Robach and T.J. Holmes, are reportedly having one. They are both married to other people but announced that they'd been separated from those people for some time.


News By The Numbers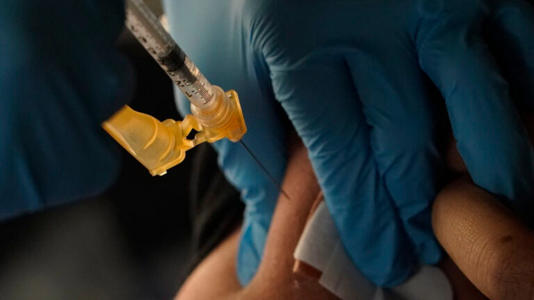 $75. That is how much the state of Massachusetts is offering residents to get a Covid vaccine or booster.
$1,200. That is how much in guaranteed monthly income San Francisco is offering transgendered people who qualify as economically marginalized.
15 months. That is the prison sentence for the woman who blocked a bridge for a climate protest in April. Courts will be busy with these for a while.


Call of Duty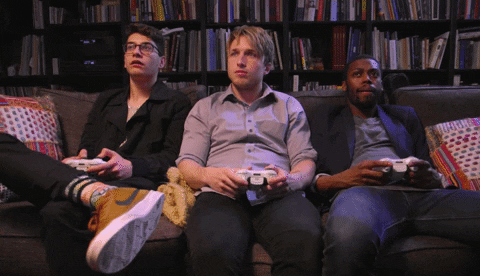 credit: getty
The U.S. military is looking for a few good gamers.
According to internal documents obtained by Vice's Motherboard, the Army had a plan to recruit soldiers at a time of low enrollment by recruiting through video games like Call of Duty.
"The U.S. Army allocated millions of dollars to sponsor a wide range of esports tournaments, individual high profile Call of Duty streamers, and Twitch events in the last year to specifically grow its audience with Gen-Z viewers, and especially women and Black and Hispanic people, according to internal Army documents obtained by Motherboard."
The documents were obtained by a Freedom of Information Act request. They show that the only reason the Army did not go ahead with this plan was because Activision, the company that publishes Call of Duty had a sexual harrassment scandal.
In related news, the U.S. and U.K. militaries both have esports teams competing in the upcoming C.O.D.E. Bowl. This is a gaming competition that takes place in Call of Duty: Warzone 2. Last year, the U.S. Space force took home the trophy and they took their trophy out of bounds. Literally, to space where no one could get it.


SUPPORT INDEPENDENT JOURNALISM!
Click here to go to our store to grab some of our exclusive Merchandise.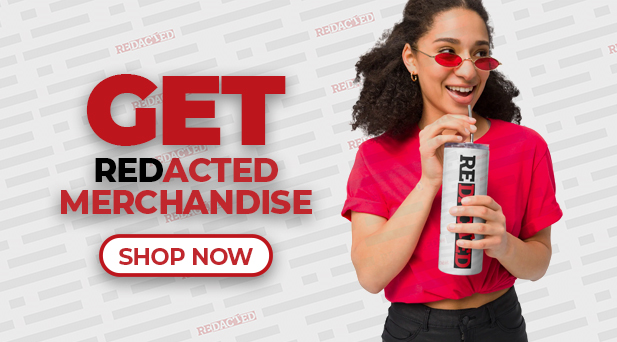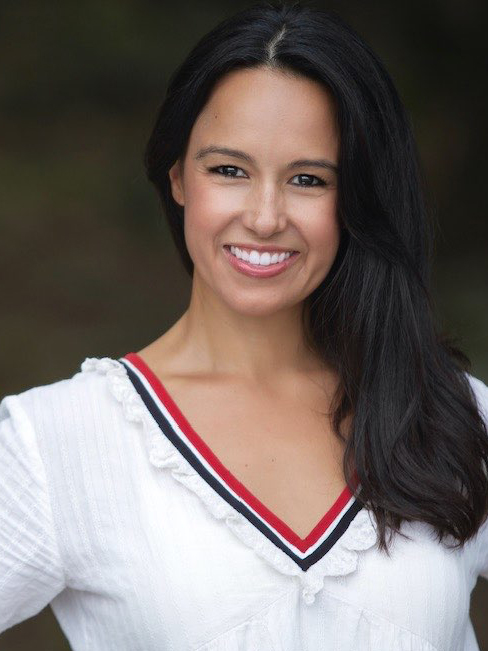 This newsletter is written and researched by Natali Morris.
Please feel free to reach Natali at

[email protected]


for any editorial feedback.