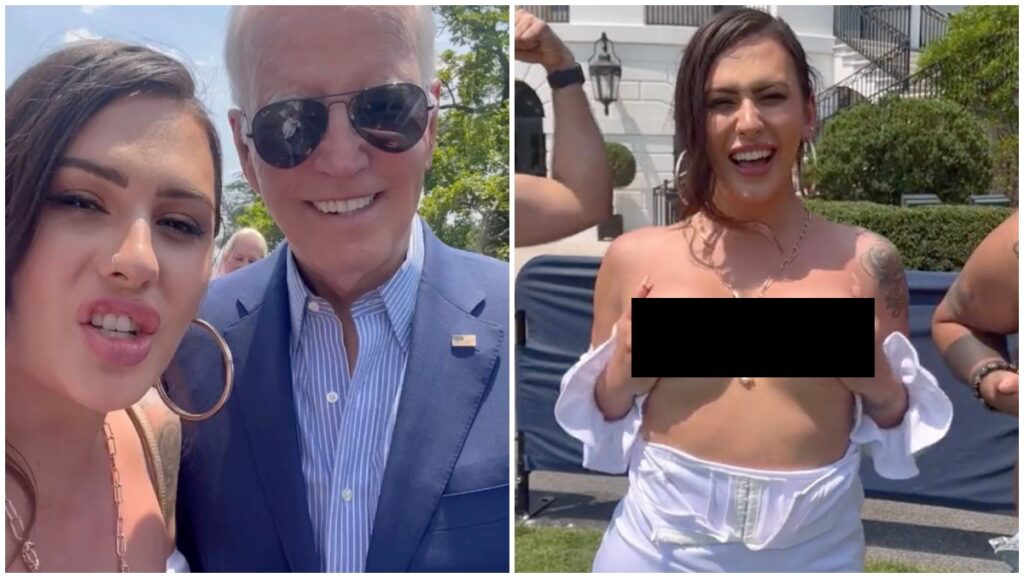 It turns out that there are decorum rules at the White House. The transgender guests who went topless at this weekend's Pride event have been condemned and banned from all future events.
Three guests filmed themselves fondling their chests at White House Pride this weekend. One is a trans-identified male with surgical breasts and the other two are trans-identified females with breast amputation scars. The trans-identified male named Rose Montoya defended this by saying that it is legal to be topless in Washington D.C. but they covered the nipples "just to play it safe."
Tough lesson: going topless in public is not safe for women.
The White House said: "This behavior is inappropriate and disrespectful for any event at the White House. It is not reflective of the event we hosted to celebrate LGBTQI+ families or the other hundreds of guests who were in attendance. Individuals in the video will not be invited to future events."