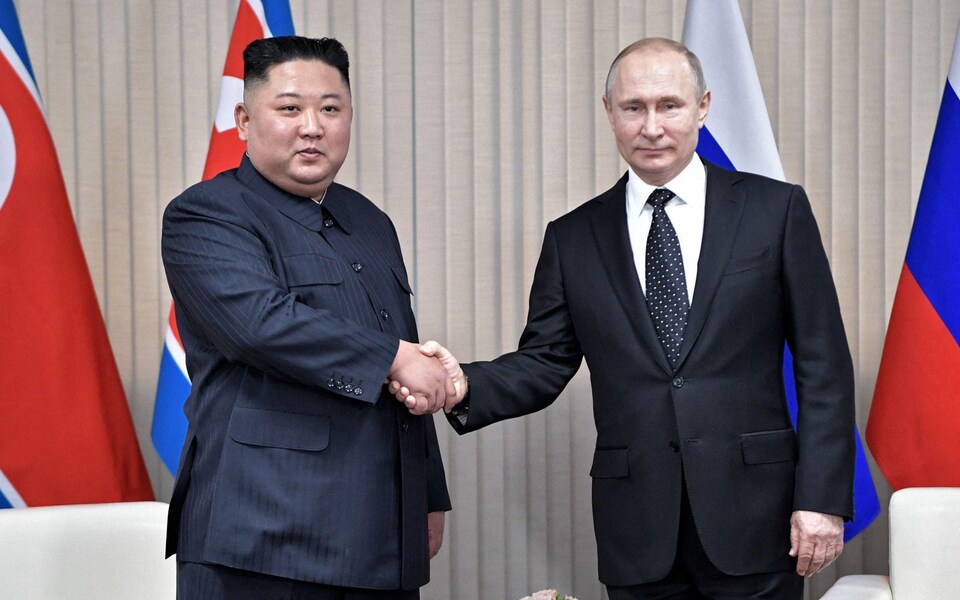 North Korea and Russia are taking their relationship to the next level.
U.S. officials say that North Korea may ink a weapons deal with Russia. U.S. officials have told the New York Times and the Associated Press that North Korean Leader Kim Jong-un may travel to Russia "probably by armored train" to meet with Russian President Vladimir Putin.
He may also be planning to attend the Eastern Economic Forum, which is scheduled for September 10-13.
U.S. officials say that Kim Jong-un may be planning to discuss "the possibility of supplying Russia with more weaponry for its war in Ukraine and other military cooperation."
Last year the U.S. claimed that North Korea was sending shells to Russia but those claims were denied by the Kremlin.
U.S. officials also said that the North Korean leader could also be planning to ask Russia for food aid.
South Korea has also accused Russia, China and North Korea of planning joint military drills after the U.S. and South Korea conducted military exercises. War games.