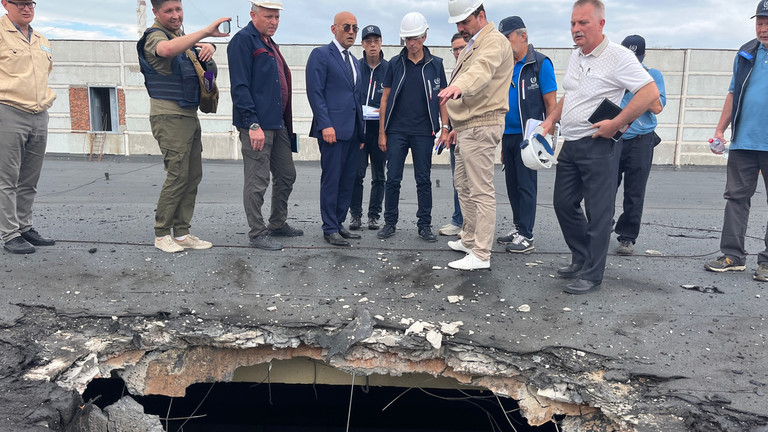 Experts visited the Zaporozhye nuclear power plant and released a report about the state of danger stemming from bombing and shelling around Europe's largest nuclear reactor. Their conclusion: That's dangerous and it should stop.
Okay thanks. We already knew that. We hoped they would say WHO was doing it but they refused. When asked about it, the International Atomic Energy Agency (IAEA) Director General Rafael Grossi said this:
"I cannot make that determination. We do not have the means to do that. As you know, you would need to be looking or monitoring the military operation in the region and all its vastness, which is not only beyond the mandate of the IAEA, but would require enormous capabilities."
IAEA is calling for that area to be demilitarized in order to protect the plant but Russia calls this solution "not serious." It is not militarized in the first place, they say. It is not a military zone. It is guarded by Russian forces and run by Ukrainian citizens.
A Ukrainian general admitted to targeting this area last week and Russia has shown images of the shells that were shipped to Ukraine from the U.K. This report really does nothing to condemn or stop that from happening more so the threat of a nuclear disaster persists.