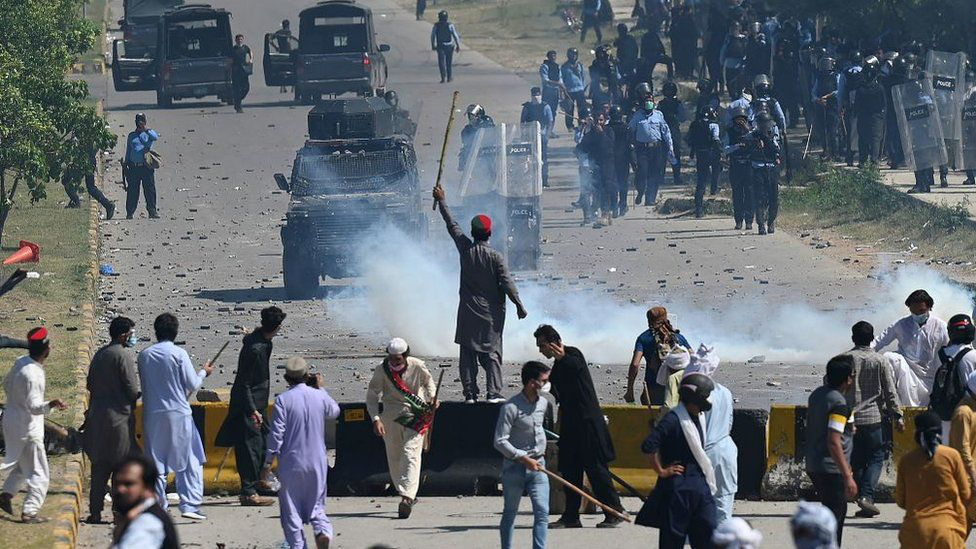 Pakistan is on the verge of civil war following a U.S.-backed coup. At this hour, protesters have pushed passed the country's official military residence and taken over a military air base. Nearly 1,000 people have been arrested, and at least 50 people have been killed, according to the PTI political party.
On Tuesday, former Prime Minister Imran Khan was arrested after warning that the military was trying to assassinate him to stop him from campaigning. He was beaten up and dragged out of the courtroom by paramilitary forces. This prompted massive protests from his supporters.
"Police teams arrested 945 lawbreakers and miscreants from across the province," officials said in a statement. They claim that 130 security officers were injured, 25 police and government vehicles were burnt and 14 government buildings were attacked during the protests.
The government called in the army to quell the protests and have used Internet jammers to stop protestors from using social media to communicate.
Khan has been campaigning for re-election and is widely expected to win. He was ousted from office last year after a US-backed parliamentary coup.