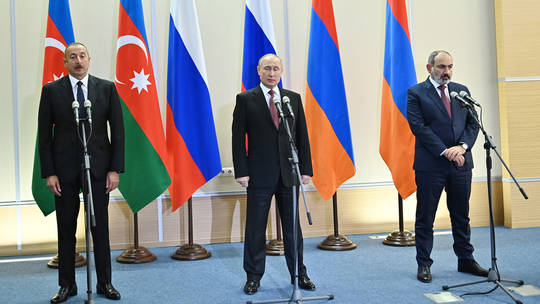 Peace negotiations are progressing between Armenia and Azerbaijan. The Prime Minister of Armenia Nicol Pashinyan confirmed this on Twitter on Friday.
Pashinyan confirms that it was Russia that helped facilitate these peace deals. Leaders of these nations will meet in the Russian city of Sochi this week to finalize details.
This follows a violent uprising in September when dozens of civilians were harmed in at attack on the Armenia-Azerbaijan border. Both sides blamed one another. We reported on this with the help of journalist Kevork Almassian at the time in this episode of Redacted.