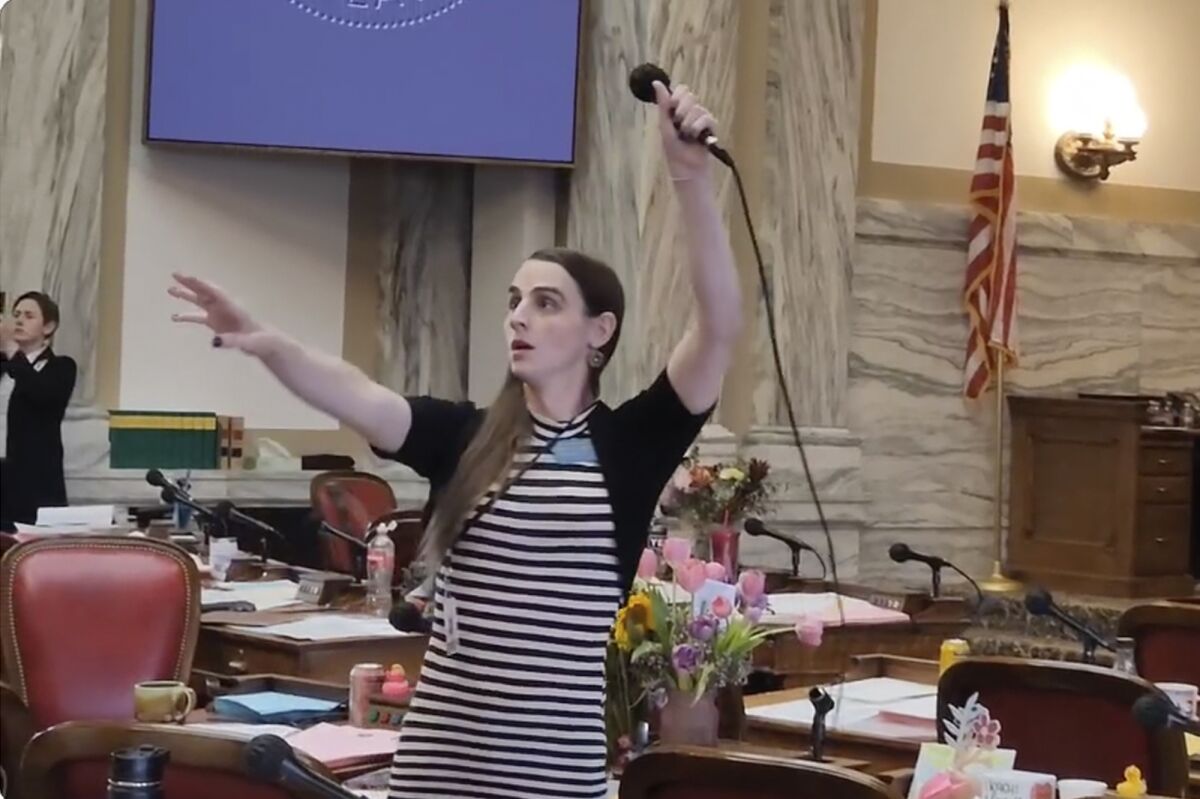 Protestors in Montana have disrupted proceedings in the House of Representatives over a debate about transgender legislation called the Youth Health Protection Act, SB 99.
The bill would ban minors from receiving surgery, puberty blockers and cross-sex hormones.
Representative Zooey Zephyr , a transgender person, was silenced from speaking about the bill after she said this on the House floor:
"The only thing I will say is if you vote yes on this bill and yes on these amendments, I hope the next time there's an invocation when you bow your heads in prayer, you see the blood on your hands."
House Majority Leader Sue Vinton called these comments disrespectful. The Montana Freedom Caucus demanded that Zephyr be censured for "attempting to shame the Montana legislative body and by using inappropriate and uncalled-for language during a floor debate."
This set off trans activists who disrupted proceedings and banged on the door to the gallery.
So…interesting question. Is this an insurrection? Was Zephyr inciting violence? Are all protests treated equally?
This is the third day that Zephyr was not allowed to speak. On Thursday, Zephyr sought to speak against a bill that would define male and female in binary terms. On Friday, Zephyr was set to speak on a bill that sought to block minors from online porn.