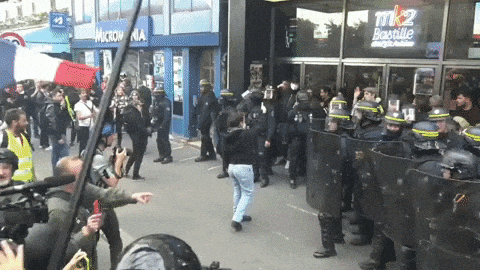 Thousands of people protested in Paris this weekend and across France. They are demanding an end to EU and NATO involvement in Ukraine, high energy prices and high costs of living. Police used pepper spray and battons against the protestors during some violent clashes.
A major oil refinery in France has been on strike forcing many gas stations to close. Yet other refineries in France began exporting oil to Germany just last week. France does have nuclear power but many major plants are set to shut down for maintenance, making energy even more scarce. Or at least they were until a strike hit those plants and delayed the maintenance schedule.
People in France have been warned of power outages coming this winter.