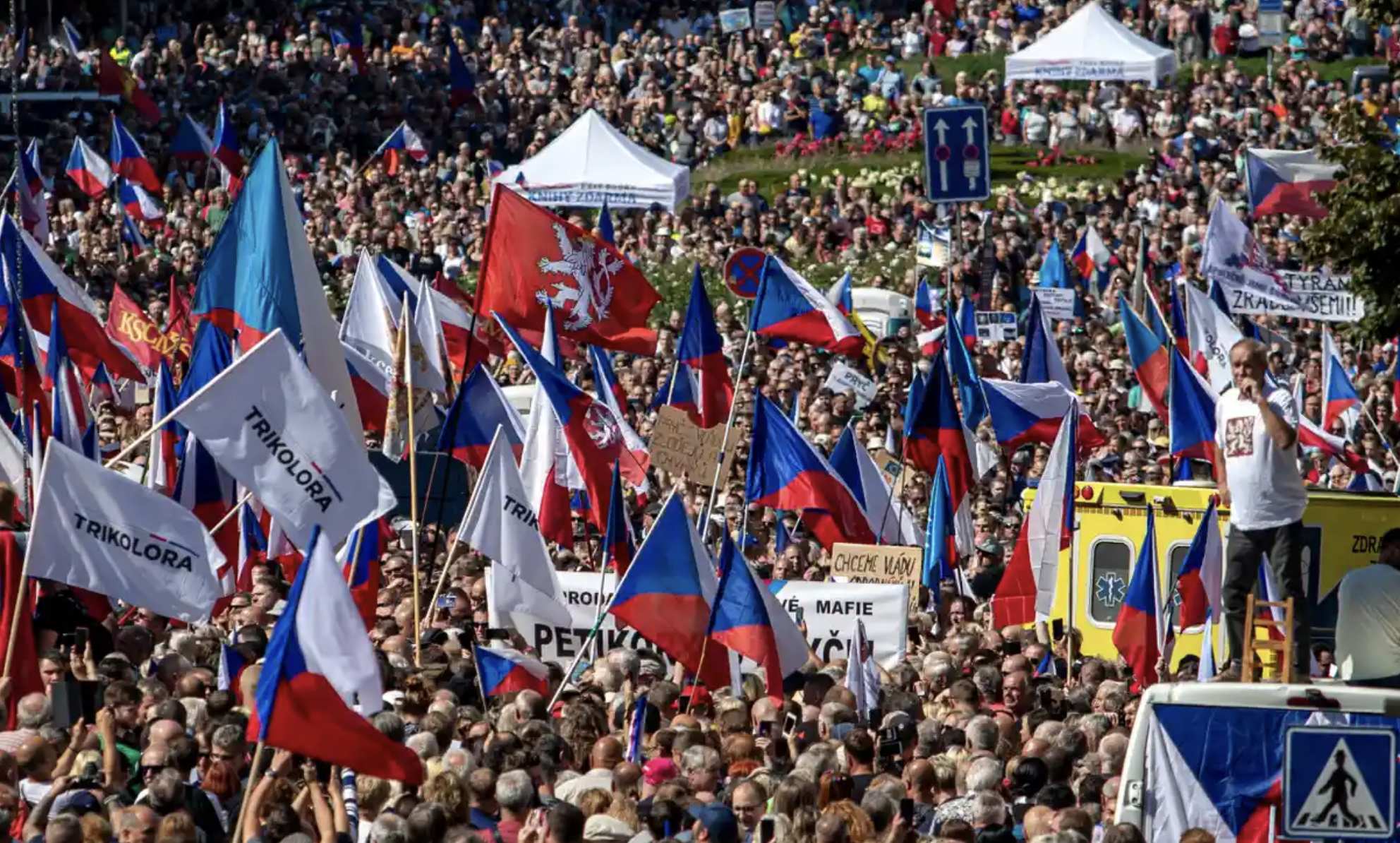 Over 70,000 people took to the streets to protest in the Czech Republic over the weekend. The protests were named "Czech Republic First" and they took place in Wenceslas Square in Prague.
Protestors called for an end to Russian sanctions, which they all agree are causing energy prices to surge and inflation to rage out of control. They want their government to end NATO involvement and put their country's needs first.
The media calls this a coalescence of the far-right and the extreme-left. Politicians dismissed the rally as Russian propaganda. Some in this region do support Russia, sure, but the general sentiment was less pro-Russia and more pro-neutrality. Is it really so far out and extreme to ask for neutrality? Politicians and media who don't want neutrality will tell you that it is. Peace is radical these days.
More protests are planned for later this month if the government does not make radical changes.