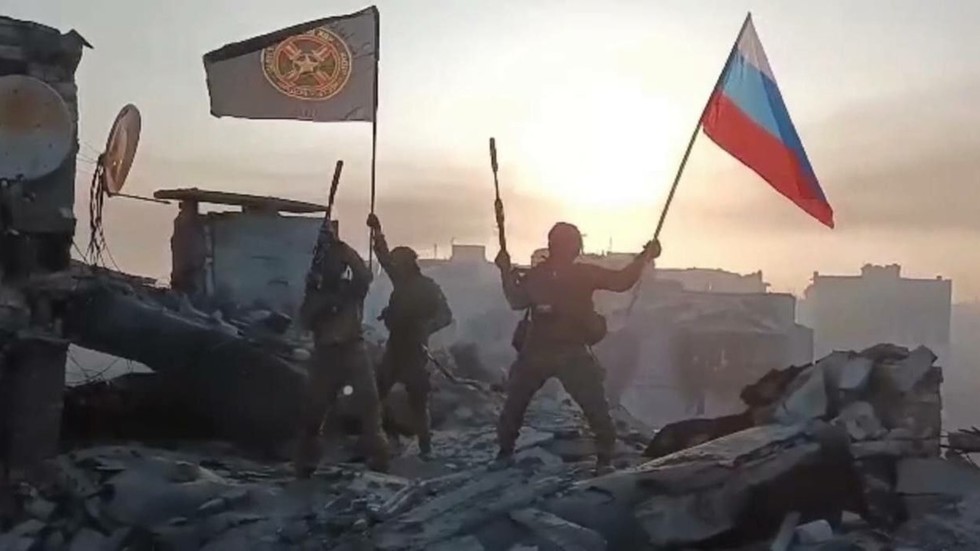 The Eastern city of Bakhmut is now known by the Russian name Artyomovsk after Russia claimed that it has taken full control of the battleground city.
Ukrainian President Zelensky has been reluctant to admit it. When asked if Ukraine still controlled the city he said, "I think no." He wouldn't know firsthand because he has been out of Ukraine since the Kremlin attack in early May.
Bakhmut is in the Donetsk region, which voted to join Russia last September. Ukraine has been fighting to change its mind even as most of the city's 70,000 residents have since fled.
The Western spin
President Biden says that the Russians have suffered over 100,000 casualties in Bakhmut but no one knows where that number came from. He also said that Ukraine has "been able to lock down the Wagner group" but the head of the Wagner group says that the group will leave the area on Thursday and hand over control to the Russian military.
No Western tanks or F-16s were used to defend Bakhmut and President Biden says that they wouldn't have helped anyway.
This is an important loss for Ukraine and the West and even still they say that a counteroffensive is coming. The Wall Street Journal reports that Ukraine didn't fight very hard in Bakhmut anyway because it instead "used that time to re-arm and to bulk up its military." Do you buy that? Weapons, sure. The West has kept 'em coming. But where do these extra personnel come from?