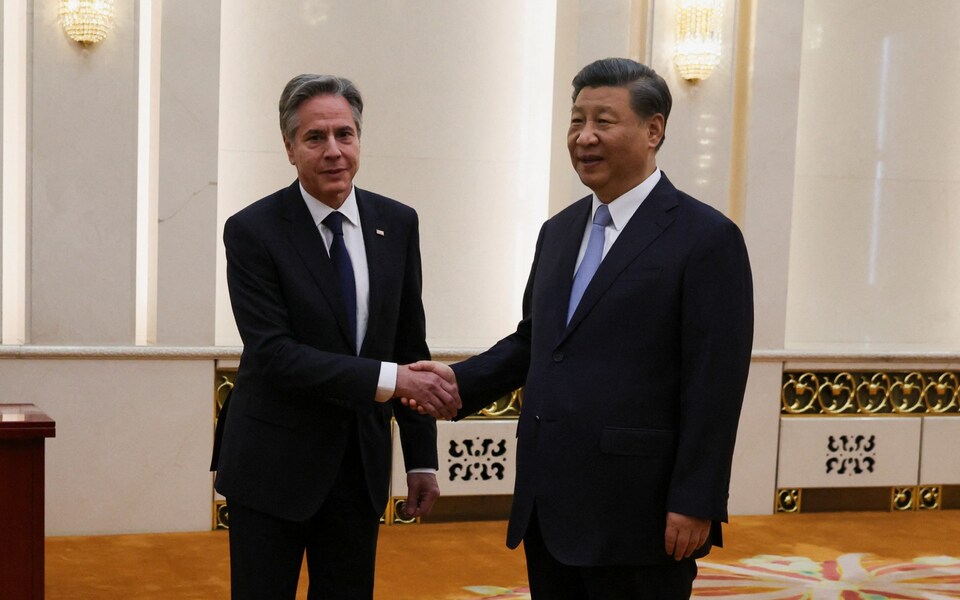 Chinese officials made quite an impression on U.S. Secretary of State Antony Blinken. After he met with President Xi Xinping and top foreign policy official, Wang Yi, Blinken gave public remarks saying that the U.S. does NOT support Taiwanese independence.
Wait what? After all of this rhetoric around Taiwan and a possible conflict with China? After President Biden said on 60 Minutes that the U.S. would militarily defend Taiwan? How did this guy get back in line?
A read-out of the meeting between President Xi Xinping and Secretary Blinken can be found here. It shows the Chinese President asking the U.S. not to interfere with Chinese prosperity and progress while assuring that China will afford the U.S. the same.
"China respects the interests of the United States and will not challenge and replace the United States," President Xi Xinping said. "Similarly, the United States should also respect China and not harm China's legitimate rights and interests. Neither party can shape the other party according to its own will, let alone deprive the other party of the right to legitimate development."
Secretary Blinken said that "the United States abides by the promises made by President Biden, does not seek to seek the 'new Cold War,' does not seek to change China's system, does not seek to oppose China by strengthening alliance relations, does not support "Taiwan independence," does not intend to conflict with China, and looks forward to carry out high-level exchanges with China, maintain smooth communication, responsibly control differences, and seek Exchange and cooperation."
Note: This translation may not be exact.
Does that mean that the U.S. will tone down the anti-China rhetoric? We'll see. Last year Congress proposed a $500 million billthat would fund negative news coverage of China.