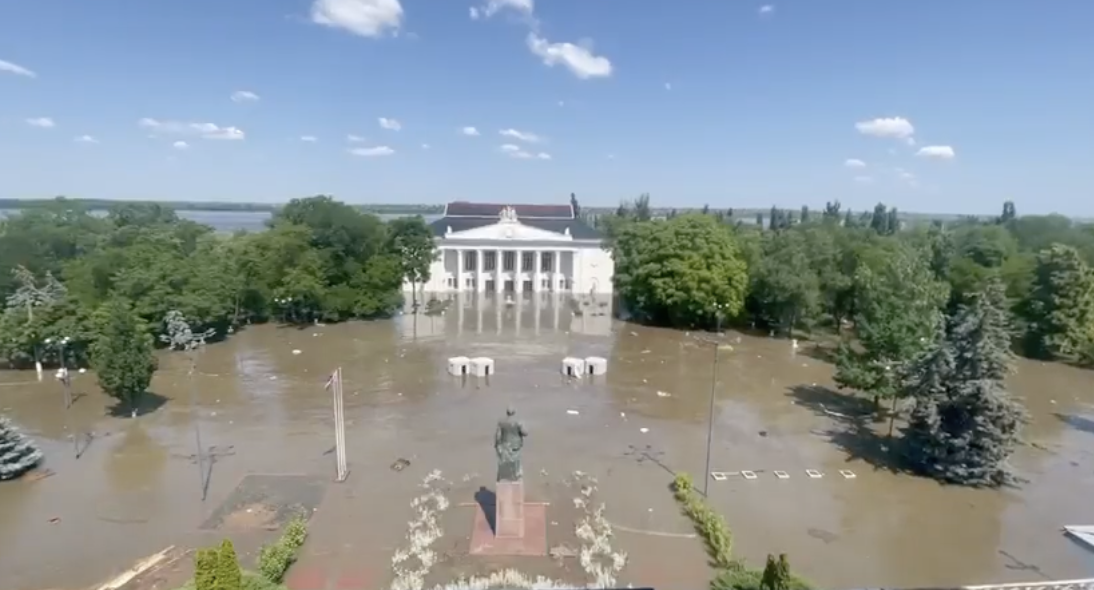 Ukraine is saying that they would have launched that anticipated counter-offensive if not for that pesky dam explosion. Oh, right, the counteroffensive.
Ukraine and Russia are both blaming one another for the dam explosion. Even though Ukraine admitted to The Washington Post to testing dam explosions in this very place last December, and this dam provides water to Russian Crimea.
"All things considered, one must naturally assume that this was an aggression perpetrated by the Russian side in order to stop Ukraine's offensive aimed at liberating its own land," German Chancellor Olaf Scholz said in a televised interview, adding that he long feared the dam would be attacked.
This makes 0 sense. Russia has been able to handle anything Ukraine has been able to launch. Russia built the dam and suffered massive flooding to its own towns and equipment. Russian Foreign Ministry Spokeswoman Maria Zakharova called for"worldwide study, research and investigation." Ukrainian President Zelensky says that they will request an inquiry from the International Criminal Court.
Yes, to a full investigation.
Farmlands have been wiped out, and now there is a risk of a drying out of the North Crimean Canal. More than 2,700 homes have flooded and 1,300 people evacuated from their homes. Russian authorities have declared a state of emergency in the region.