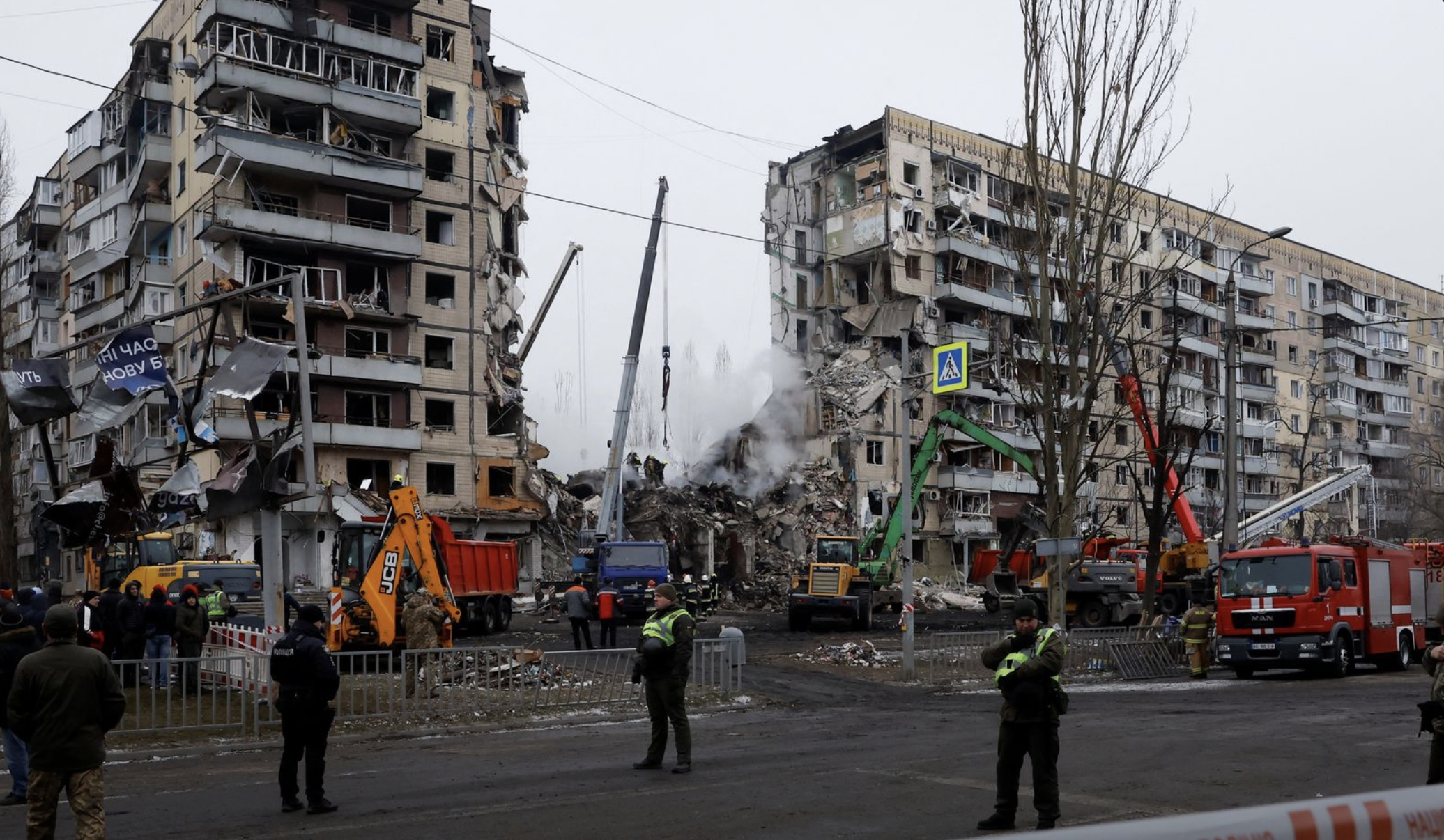 At least 29 people were killed when a missile struck an apartment building in Ukraine this weekend. Ukraine is officially accusing Russia of targeting civilians but one of Zelensky's top aides let slip that the Ukrainian army shot this missile down and it accidentally landed on an apartment building.
Aleksey Arestovich, a senior advisor to President Zelensky, was immediately dogpiled for saying this and has since apologized. The Ukrainian military claimed in an official statement that it has no weaponry that would be capable of shooting down missiles but Zelensky admitted in a national address on Saturday that more than 20 Russian missiles were shot down by Ukrainian forces in this raid. Also recall that Ukraine shot down a missile in Poland in November, killing at least two people.
So was Russia targeting civilians or not? It hardly matters to Western nations, which pledged more weapons in the aftermath of this event. More than 50 NATO leaders will meet in Germany on Friday to discuss renewed support to Ukraine.
This missile strike also took out several major power plants, which Russia has admitted to targeting.