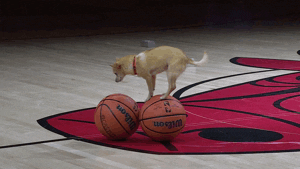 This may be the reason why we can't teach old dogs new tricks.
Most dog-owners agree that dogs are just like humans in many ways. But scientists have found one similarity no one is wild about. As dogs age, they are increasingly at risk for Canine Cognitive Dysfunction (CCD). Basically, doggy dementia.
The study, published in Scientific Reports, found that the risk of CCD increases by a whopping 50% each year after a dog has lived ten years. Those odds increase even more for inactive dogs.
This doesn't mean your dog is definitely going to have CCD, but it is something to keep an eye on. They might not be peeing in your living room just because they think it's a good conversation piece.