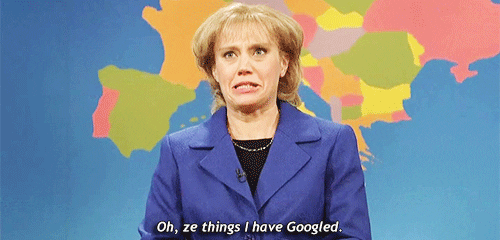 Google still has its hands in the cookie jar.
Last year, the technology giant said it would end support for third-party cookies in its Chrome browser in early 2022, launching the "Privacy Sandbox" initiative to help advertisers find less stalkery alternatives. Then in June 2021, Google said, welllllll, maybe give us until late 2023.
Now the company says, welllllll, they "intend to begin phasing out third-party cookies in Chrome in the second half of 2024," according to the company's blog post.
Smart Cookies
Why are cookies a problem? They do have good points. They allow websites to identify you so you don't have to enter that username and password you forget every time you want to check Twitter.
But third-party cookies can ID and track you from any website their ads pop up on. This is why you get a ton of dog food ads if you Google pictures of dogs. I JUST WANTED TO SEE CUTE PUPS, OK?????!!!!!
Why the Delay
According to Google's post, "The most consistent feedback we've received is the need for more time to evaluate and test the new Privacy Sandbox technologies before deprecating third-party cookies in Chrome. This feedback aligns with our commitment to the [UK's Competition and Markets Authority] to ensure that the Privacy Sandbox provides effective, privacy-preserving technologies and the industry has sufficient time to adopt these new solutions."
The Solution
Google is expanding Privacy Sandbox trials to millions of users and scaling that number up through 2022 and into 2023. So NO MORE EXCUSES, advertisers! Google says they "expect the Privacy Sandbox APIs to be launched and generally available in Chrome" by Q3 2023.
Welllllll… we shall see.