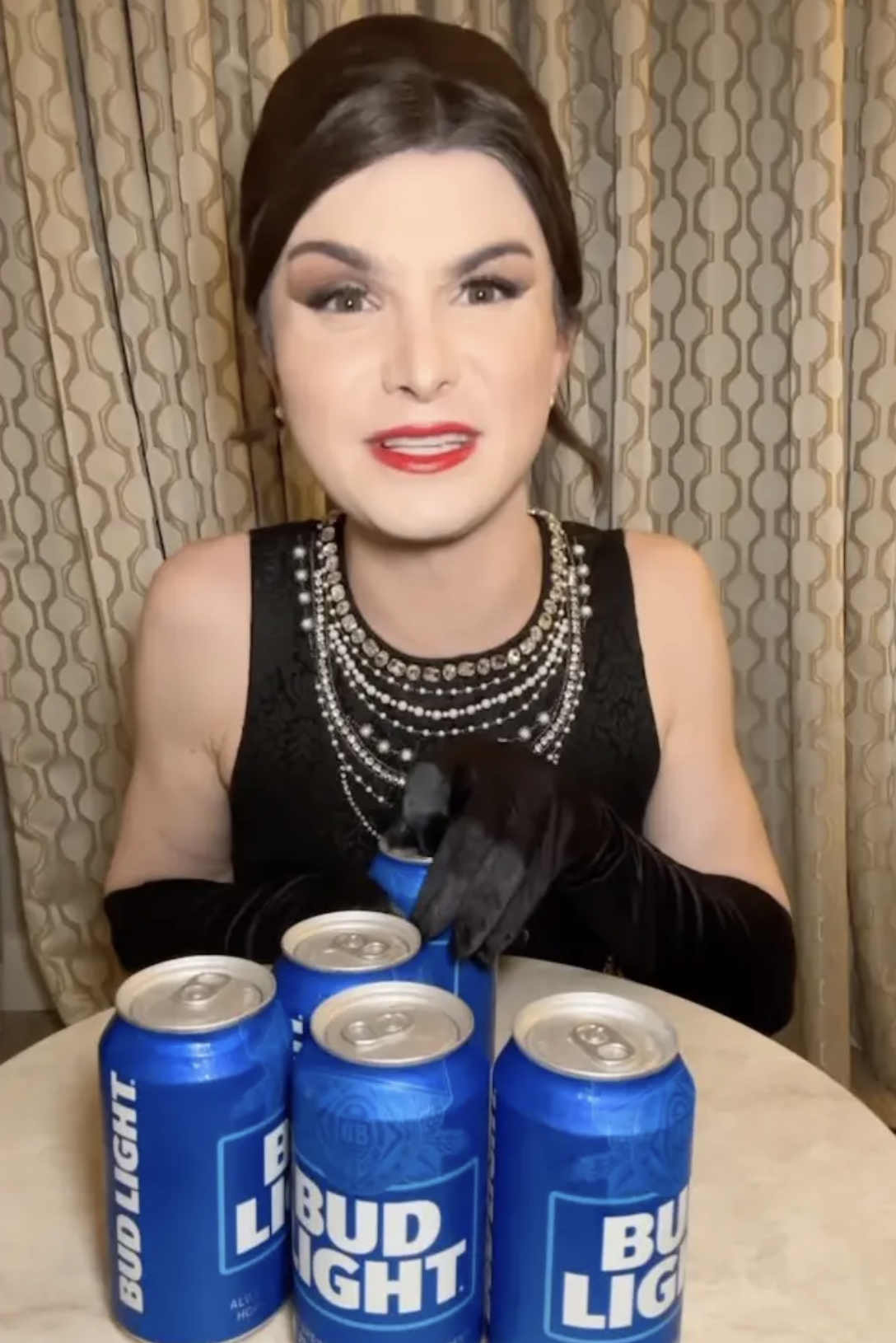 The boycott of Bud Light and Budweiser appears to be holding in a way most boycotts do not. Is it really because transgender person Dylan Mulvaney posted about his face-deco cans?
Beer industry publication Beer Business Daily says this about it:
"The shocking deterioration of Bud Light Blue's market share continued apace through the third week of April–and actually somehow worsened. We've never seen such a dramatic shift in national share in such a short period of time."
Sales of Bud Light and other Anheuser-Busch products have fallen 26% in "off-premise sales volume," meaning the beer bought in a store and not at a bar or restaurant.  Sales of Coors Light were up 13.3% and sales of Miller Line were up 13.6%.
The two marketing executives responsible for the Mulvaney partnership have gone on leave. The parent group of Anheuser-Busch has now hired a conservative lobbying group to help steer them out of this crisis.