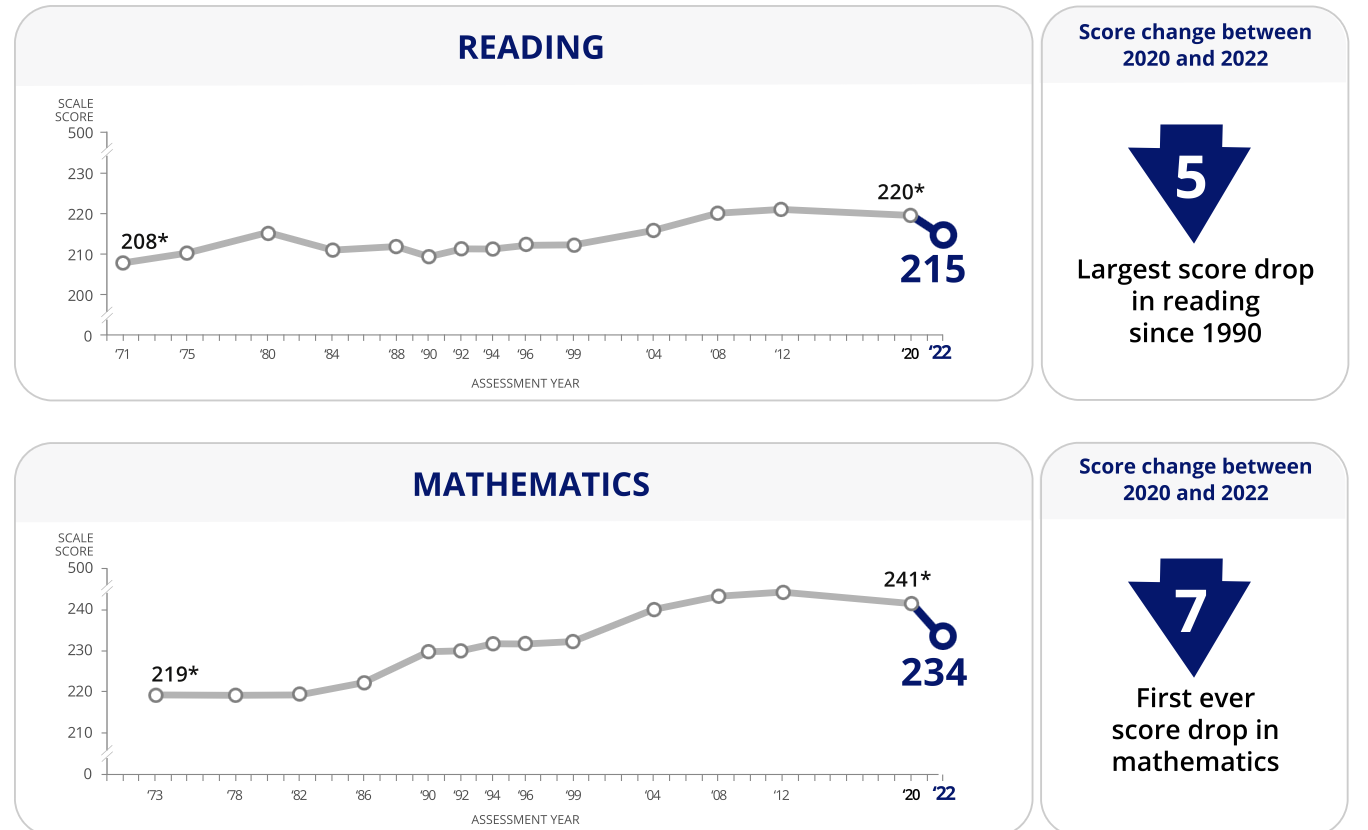 Children in the United States lost about 20 years of educational achievement due to the pandemic, according to the National Center for Education Statistics. This came from a special administration of exams to measure the detrimental impact. The scores were grim.
Average reading scores dropped 9 points and average scores for math dropped 7 points. These are big drops and the first time average math scores went down instead of up.
Chalkbeat adds this analysis: "It's as if 9-year-olds were performing at the same level in math as 9-year-olds did back in 1999, and at the same reading level as in 2004."
The report shows that the lowest performing students had the biggest drops. The gap between the lowest and highest scorers was already widening before the pandemic but it got worse due to the pandemic when some children either had the ability or the resources to keep up with at-home school work and some children just did not.
Chalkbeat has some data that indicates that students are slowly rebounding but middle schoolers are rebounding the slowest. That whole "children are resilient" thing we've been telling ourselves about the pandemic is unfair to them. They deserve the same opportunities as previous generations of students.