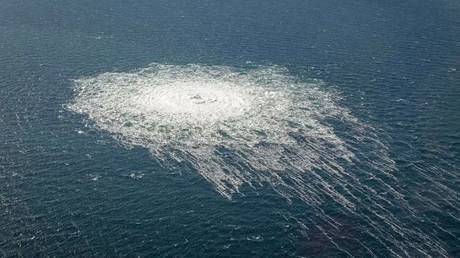 Did the U.S. and German governments feed Nord Stream cover stories to the Western press? That is what journalist Seymour Hersh claims in his latest expose regarding the Nord Stream Pipeline.
In February, Hersh published a bombshell report accusing President Joe Biden of personally ordering the attack on the Nord Stream Pipeline, a gas source from Russia that was set to deliver affordable energy to Europe. The report was widely reported abroad but deliberately ignored by the U.S. media.
Instead, Hersh says: "Two weeks ago, after a visit by German Chancellor Olaf Scholz to Washington, US and German intelligence agencies attempted to add to the blackout by feeding the New York Times and the German weekly Die Zeit false cover stories to counter the report that Biden and US operatives were responsible for the pipelines' destruction."
The false cover story he refers to is the truly bizarre report from the New York Times claiming that a "pro-Ukrainian group sabotaged" the pipelines. He says that this came from the highly controlled visit between President Biden and German Chancellor Olaf Scholz. After this meeting, Hersh says, "certain elements in the Central Intelligence Agency were asked to prepare a cover story in collaboration with German intelligence that would provide the American and German press with an alternative version for the destruction of Nord Stream 2. In the words of the intelligence community, the agency was "to pulse the system" in an effort to discount the claim that Biden had ordered the pipelines' destruction."
After which, we now know, the media dutifully ran with this and proceeded to ask the White House and Chancellor Scholz no tough questions about it. Zero.